Fantasy in real life: GMs discuss navigating the PWHL's inaugural draft
Steve Russell / Toronto Star / Getty
TORONTO - Many sports fans have spent hours, even days, of their lives researching for and participating in fantasy sports drafts. Many have also dabbled in curating their own team in fantasy drafts through video games such as EA's NHL, Madden, and NBA 2K.
On Monday, six people carried out something very similar to the fantasy drafts fans know and love. The only difference: It was real life.
After an initial free-agent period where teams could sign up to three foundational players, the Professional Women's Hockey League's six general managers were given the daunting task of filling out their rosters in a 15-round, snake-style draft in Toronto on Sept. 18.
Unlike drafts normally seen in sports with junior or collegiate-aged players, the six GMs had the world's best women's hockey players to choose from. With available players ranging from ages 16-36, and many having featured on the international stage at the world championship and the Olympics, it would be easy to feel overwhelmed just trying to create a mock draft, let alone participating in the actual event.
In what resembled more of a fantasy draft than a real-life entry draft, 90 players learned where they'll be playing professional hockey come January. The six GMs reflected on the day, offering insight into the remarkably unique opportunity.
Strategy on the draft floor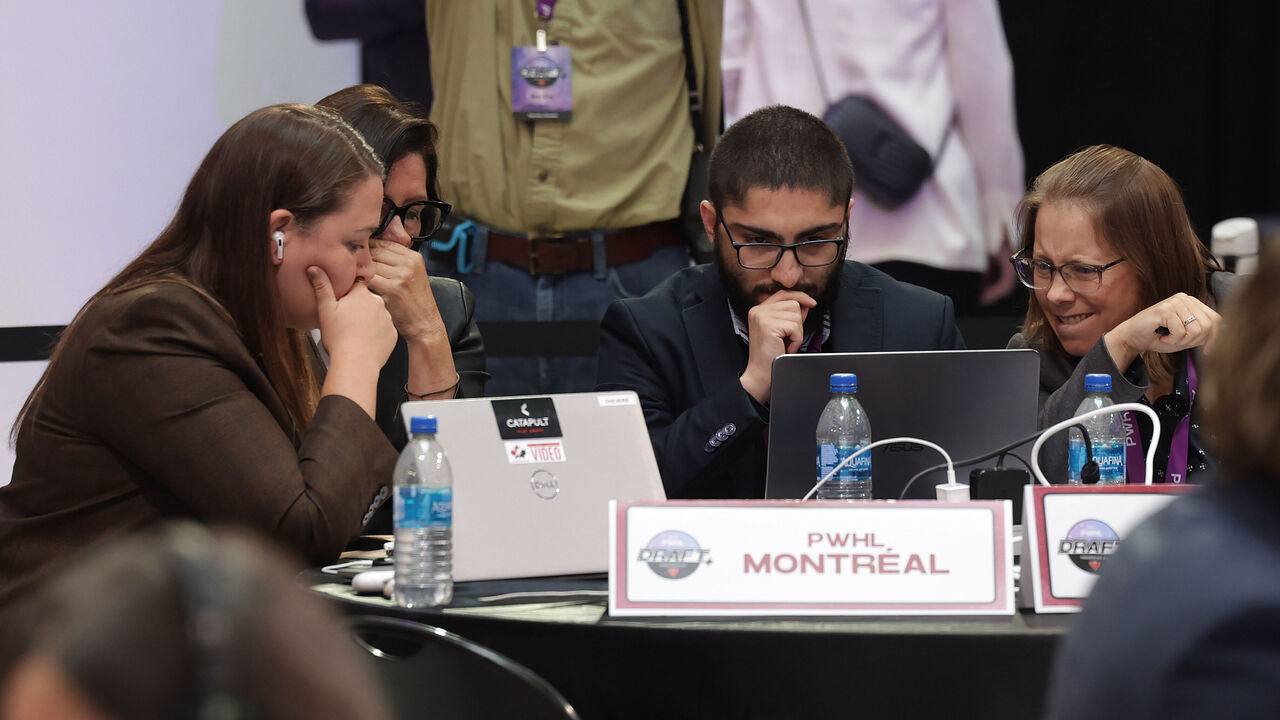 Naturally, draft plans varied greatly from table to table with 268 eligible players and 90 slots to be filled.
"I think this is a little bit different than a typical draft 'cause it's really building an entire roster, so we had to be cognizant of how all the pieces fit together," Ottawa GM Mike Hirshfeld said.
Hirshfeld's club selected defenders with its first three picks in Savannah Harmon, Ashton Bell, and Jincy Dunne. He cited a lack of depth in the talent pool on the back end for the team's aggressive approach.
"We felt there's a little bit of a shortage on the defensive side, that's why we went there early for the first three picks," said Hirshfeld. "We knew there's lots of forward depth and so we felt like we could wait and still get some incredibly talented players."
Other GMs, like Boston's Danielle Marmer, looked to target the best players available in their estimation and focus on position later in the draft.
"We knew early on we wanted to go sort of the next-best-available approach," Marmer said. "As we got through that top tier of players, it was gonna start to depend a little bit more on position, and especially as we got towards the end of the draft, it was definitely making sure that we had positions filled and that we were in a good place to play Game No. 1 when the time comes."
New York GM Pascal Daoust sought input from free-agent signings Abby Roque and Alex Carpenter ahead of the draft.
"I was asking them, who would you like to play with?" Daoust said. "Both Abby and Alex, they were sharing names, and they were looking to work with those Canadian D."
New York drafted Canadian defenders Ella Shelton and Jaime Bourbonnais in the first two rounds after signing rearguard Micah Zandee-Hart as the team's third pre-draft player.
"There's a lot of great D, but to our eyes, to our evaluation, we knew that they would go very, very early in the draft," Daoust said.
Montreal GM Daniele Sauvageau took a more scientific approach to the draft, with the former director of hockey analytics for the PHF's Montreal Force, Mikael Nahabedian, at the draft table.
"There's a lot of players that we've seen play internationally, in the PHF, at the Olympics and world championship, but how do you compare the work that those athletes did?" Sauvageau said. "So we needed to try to come up with a system that we were able to evaluate that if (a player) had done a great job in the PHF, what would it be to play in that league?
"So yes, we did prepare with what we knew and a lot with (analytics) as well."
Standout selections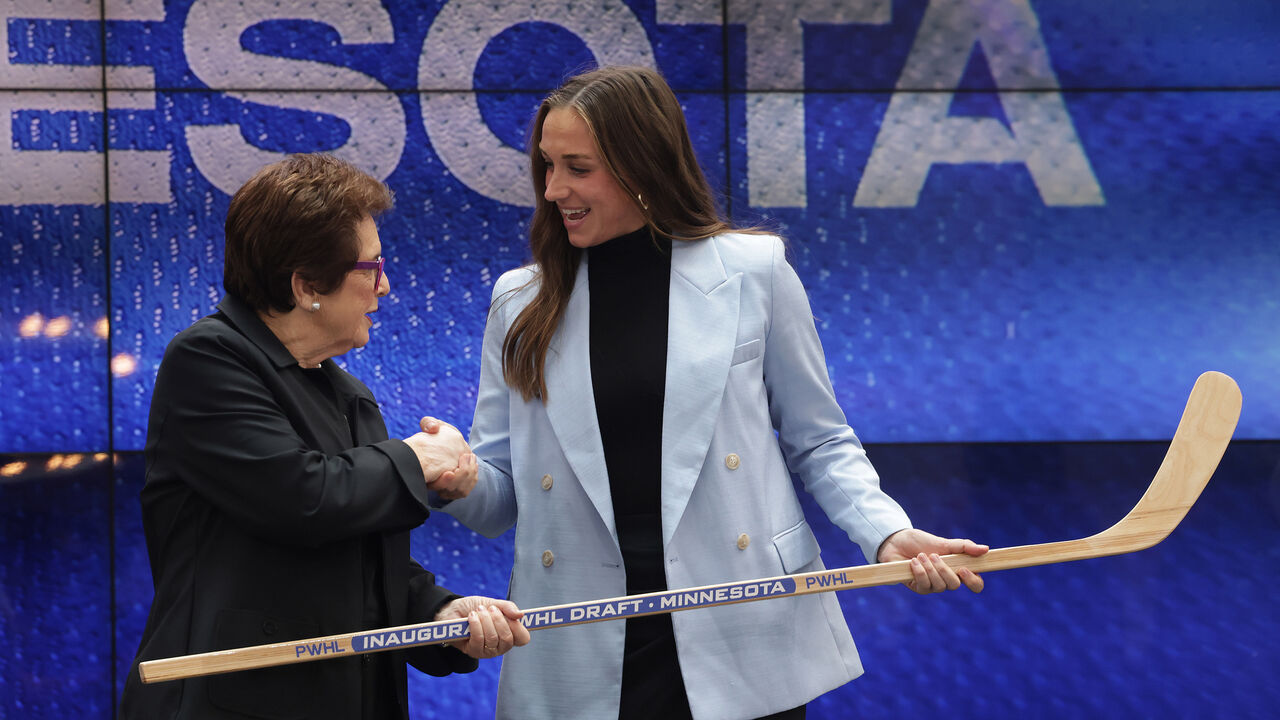 Minnesota GM Natalie Darwitz won the right to make the first selection in the history of the draft when the team won the lottery earlier in September.
It came as no surprise when Billie Jean King announced the team selected University of Minnesota star Taylor Heise first overall. The 23-year-old already has a world championship MVP on her resume and dominated the NCAA in 2022-23, racking up 29 goals and 65 points in just 38 games.
"She's a special player," Darwitz said of Heise, whom she decided to take with the top pick within a "nanosecond" of winning the lottery. "Having the luxury of coaching her the last two years at (the University of Minnesota) and getting to know her on and off the ice, her game has just taken off. The best part of her game is that I don't think she's reached her potential at all."
Toronto followed with an unorthodox selection when general manager Gina Kingsbury took 35-year-old Jocelyne Larocque second overall. The former Canadian women's national team GM had no qualms about taking Larocque that early despite the defender's age.
"(Jocelyne's) one of, if not the best D in the world, in my opinion, and the combination of her and (free-agent signing Renata Fast), anyone would want that," Kingsbury said. "There was no doubt that that was the right combo to have and that was a great start to the draft."
A surprise came in the third round when Kanata, Ontario, native Jamie Lee Rattray was selected by Boston instead of her hometown team in Ottawa.
"We were really surprised to get her," Marmer said. "I think right after 10, and we were like, 'she might still be there.' It became a conversation and we had to make a decision."
Marmer noted Boston initially wanted 2023 PHF MVP Loren Gabel at 15th overall before Rattray fell into their laps. Boston still wound up with Gabel, taking her at No. 22.
Little time to prepare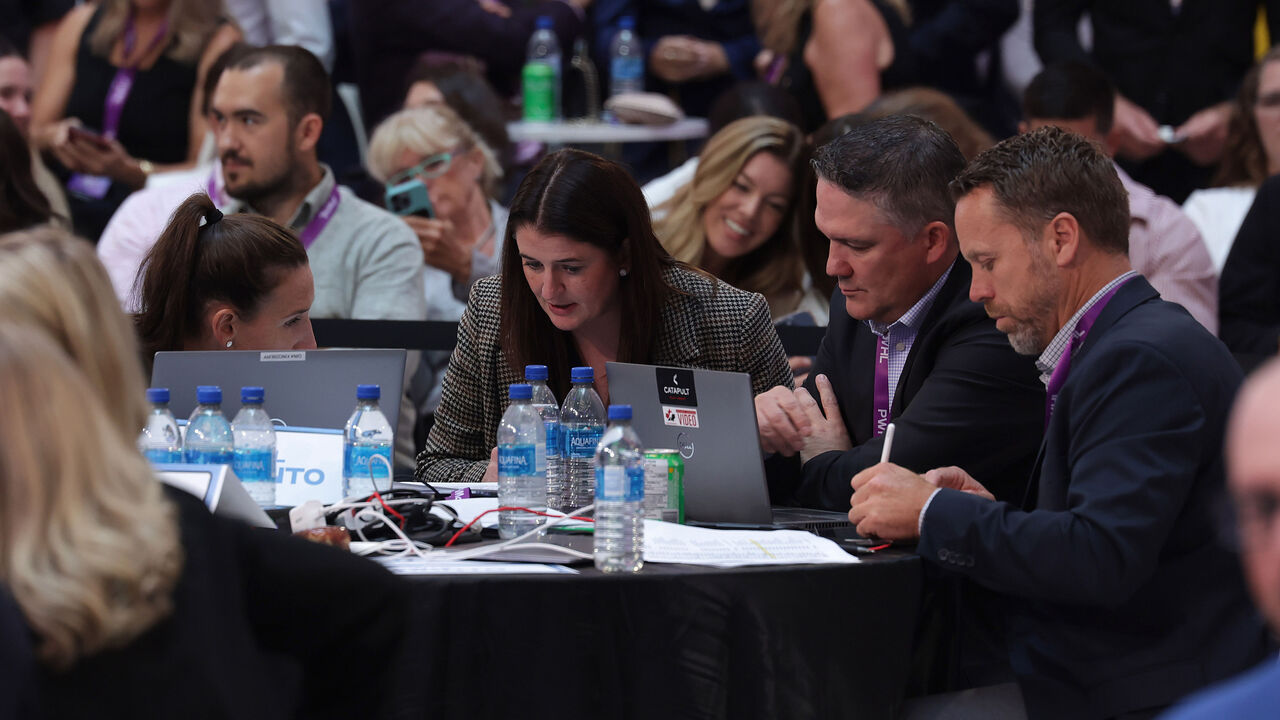 The accelerated nature of the start of the PWHL left little time for preparation. The league announced the hiring of the six GMs on Sept. 1, only 17 days before the draft.
"I'm not sure I've slept the full night since the interview process, but it's a really good not-sleep, right," Darwitz said. "You wake up excited and invigorated to build something just so fun and to grow the game and the sport."
"It was challenging with the timelines," Kingsbury said. "That's maybe where the familiarity of the Canadians kind of played a big role where you're not sure, you didn't have enough time to truly do your search or your investigation on what type of people they are and what not. Just being so familiar with our Canadians, there's a comfortability there of knowing what we're gonna get."
For New York's Daoust, who spent seven years in the QMJHL as a GM, the limited timeframe was particularly unusual.
"We had to create something professional at a very, very high pace, a very short time," said Daoust. "So that would probably be the biggest difference because normally we scout using the full season and the season before (drafting) those younger players."
A moment to remember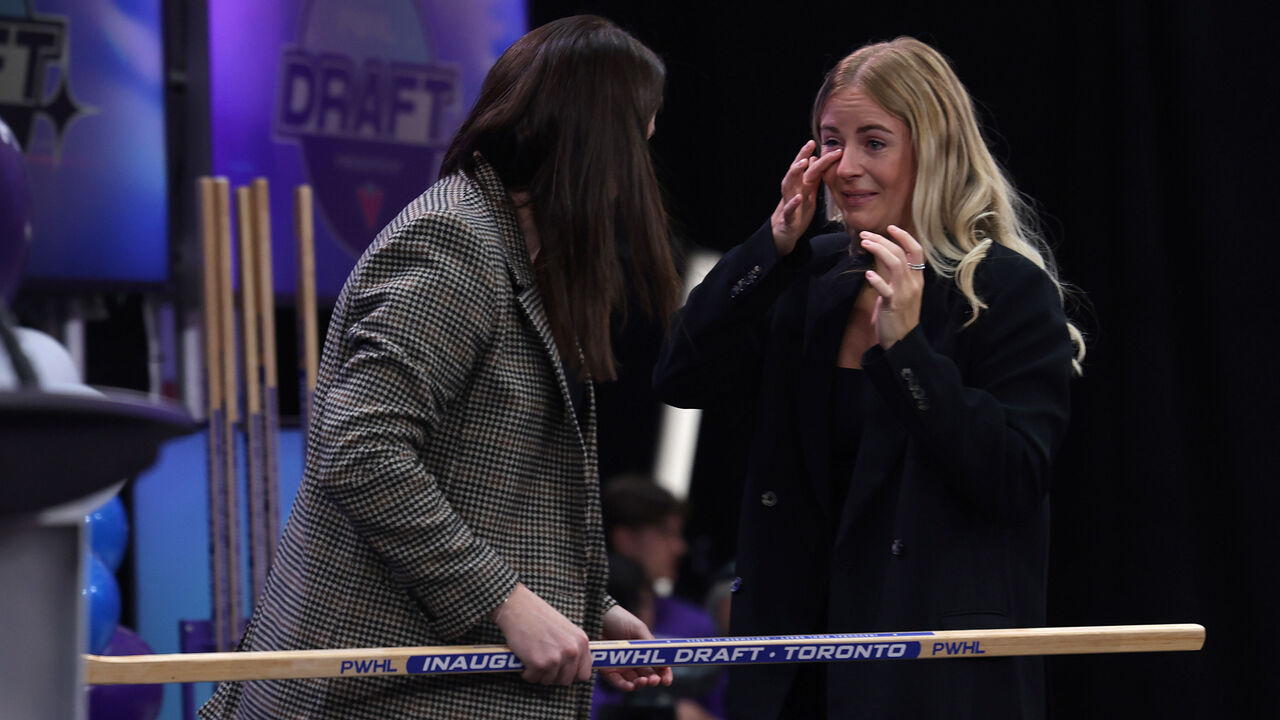 The significance of the day wasn't lost on the GMs, particularly those with a long history in the women's game.
"Beyond honored and it has been a true privilege to play this role," said Kingsbury, who played for Team Canada from 2001-10.
"I got goosebumps talking about it right now," said Darwitz, another ex-player who featured with the U.S. from 1999-2010. "All the people who could not get drafted that had an impact on this moment, who are probably sitting at home and will get no rewards, or no compensation, or no anything, they deserve a fist bump, a pat on the back, a hug. I'm getting emotional thinking about it 'cause we would've loved this, and so many females deserved this before us."
Though Kingsbury and Darwitz had notable playing careers, no PWHL GM has a longer history in the women's game than Sauvageau, whose experience dates back to the 1997 world championship.
"I've been at every level of women's hockey," Sauvageau said. "I was there almost at the first world championship, and here we are today with the first year of this amazing league that's just starting."
The PWHL kicks off its inaugural season in January, with training camps commencing in November.