Nolan Arenado - at least for the time being - is entering the 2020 season as the starting third baseman for the Colorado Rockies. How long this remains the case is anyone's guess.
Arenado signed an eight-year, $260-million contract extension last February in the wake of the Rockies reaching the NLDS after a 91-win campaign and appearing to be on the cusp of perennial contention. But now, his future is in jeopardy following a tumultuous offseason filled with trade rumors and discontent after Colorado underperformed in 2019.
"The Rockies have been talking to my agent and me this offseason about a number of things that will remain between us," Arenado said this week, according to ESPN. "I will not speak on these things anymore. I'm getting ready for the upcoming season. I'm working hard to get better for my teammates and fans."
So, what should the Rockies do? There are compelling arguments both for keeping the All-Star slugger and for moving him while he's still in his prime. Let's take a look at both scenarios.
Why the Rockies need to keep Arenado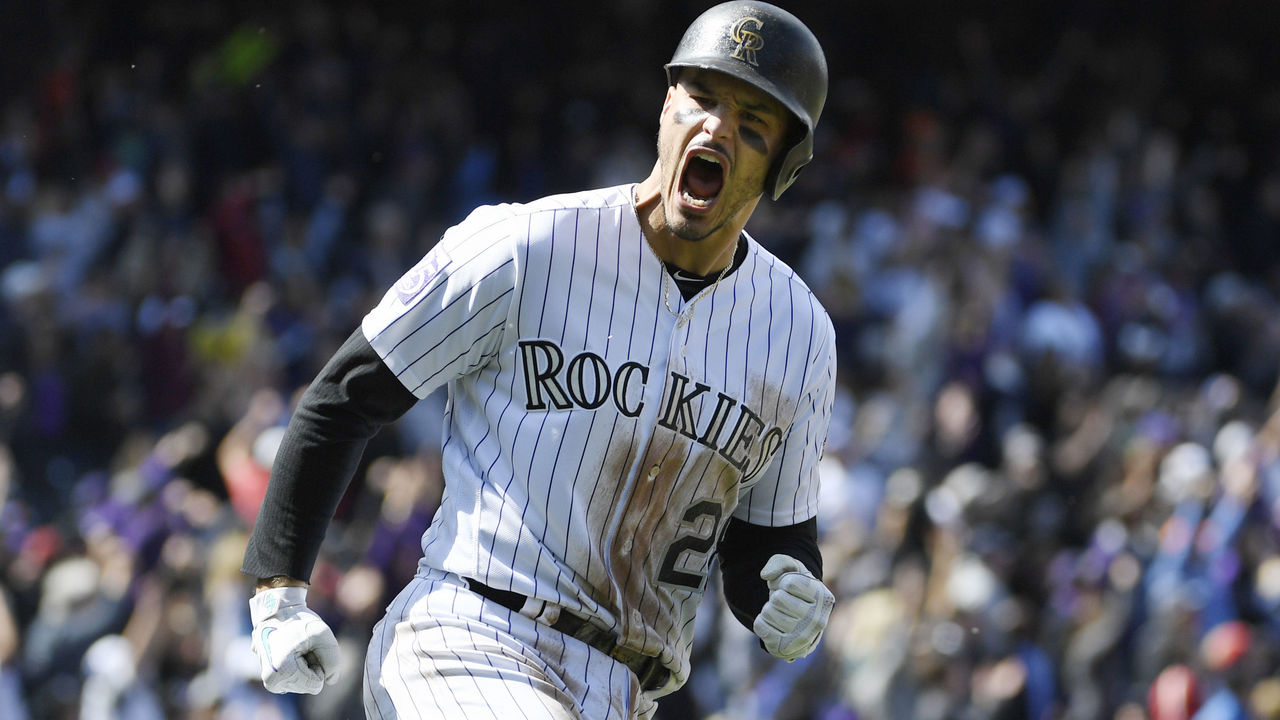 Arenado has finished in the top 10 in NL MVP voting for five consecutive seasons, coinciding with each of his All-Star appearances and Silver Slugger titles. He's a bonafide superstar who's become the face of the franchise. Trading him one year into his long-term deal - which supposedly indicated stability - wouldn't send the right message to the fanbase.
Frustrations were already running high as last season came to a close. In September, Arenado told The Athletic that it felt like the Rockies were in a rebuild. Months later, it feels like this was the first shoe to drop. It's since escalated further to Arenado publicly stating he feels disrespected by the team's front office.
While it may take work to heal this wound, the Rockies need to do everything in their power to do so. For one thing, if trading Arenado represents a rebuild, they may not get the return they desire. His deal represents a massive financial commitment, which may cause teams to balk at the acquisition cost, and he has an opt-out clause following the 2021 campaign that could limit the package coming back out of fear that he exercises it.
There's reason for optimism, though. On paper, the Rockies boast a formidable offense, including a core of Arenado, Trevor Story, Charlie Blackmon, David Dahl, Ryan McMahon, and up-and-coming infielder Brendan Rodgers. If Story, Dahl, and Rodgers represent the future of the team, what message will they take if Arenado is dealt one year into his extension? Will others want to sign lengthy deals to stay with Colorado, only to risk being moved shortly afterward? An Arenado trade could have negative ripple effects down the road when it comes to contract negotiations.
Besides, if the Rockies have buyer's remorse, it's almost certainly not linked to Arenado, but to a handful of other contracts - Wade Davis, Bryan Shaw, and Jake McGee - that look awful in hindsight, some of which will be coming off the books pretty soon.
General manager Jeff Bridich has to suck it up, eat those contracts, and see if teams need relief help at midseason - they always do - while accentuating what the Rockies do well: hit. The only rebuild that needs to be under consideration is Arenado's confidence in the organization. - Wilson
Why the Rockies need to trade Arenado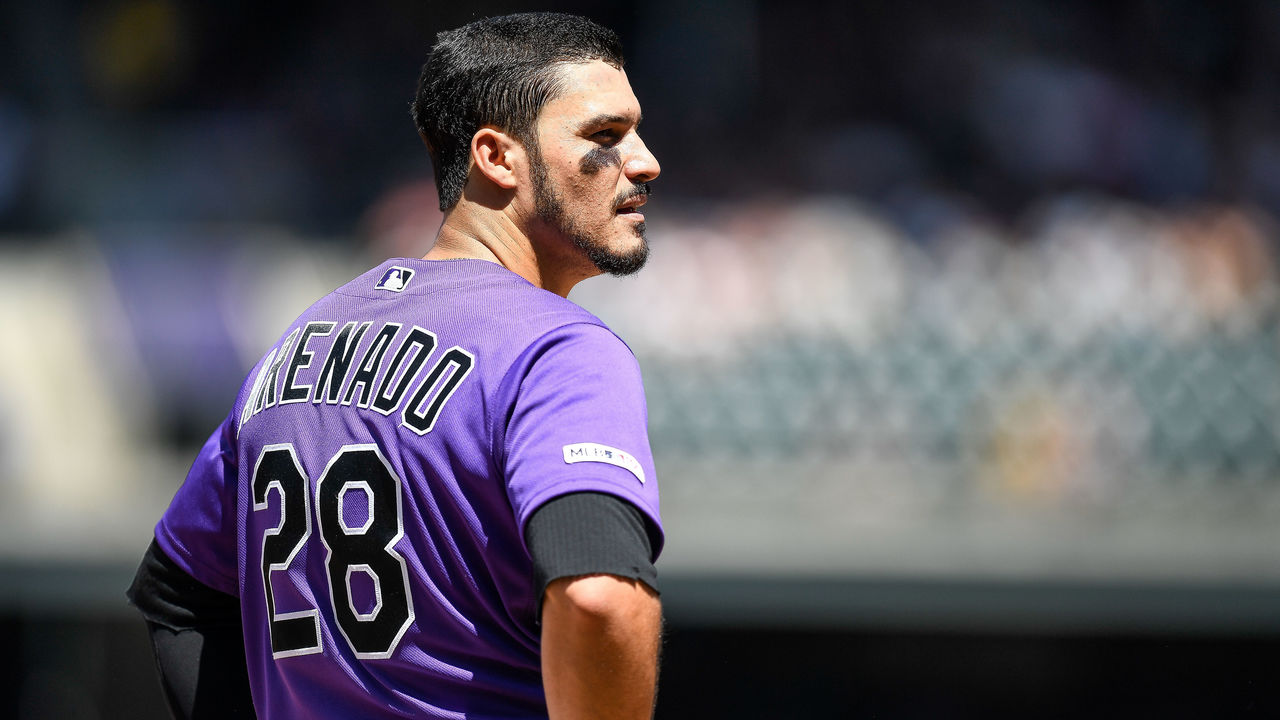 The complications of pulling off an Arenado deal are numerous. However, the reasons to trade the seven-time Gold Glover are simple and twofold: the Rockies aren't close to winning, and Arenado isn't as good as you think he is.
Put bluntly, the Rockies sucked last year, and there's no reason to believe it's going to get better any time soon. At 71-91, they were one win better than the last-place San Diego Padres, who are on the come up. Even further, Colorado's minus-123 run differential was worst in the NL West and only better than the Miami Marlins and Pittsburgh Pirates in the National League.
Let's get to that second and more contentious claim, then: that Arenado isn't as good as you think he is.
First off, Arenado is excellent. The fact that he's never not won a Gold Glove since breaking into the league in 2013 is truly remarkable. Furthermore, he's played at least 155 games in each of the last five seasons, making him one of the most reliable superstars in the league.
Here's a blind player comparison for your consideration, though. These are the stats of two players since the beginning of 2013:
| Player | GP | AVG | OBP | WRC+ |
| --- | --- | --- | --- | --- |
| A | 1091 | .251 | .368 | 122 |
| B | 1031 | .295 | .351 | 120 |
Player A played more games, has a measurably worse batting average, but is slightly better in terms of getting on base and league- and park-adjusted wRC+. Player A is Carlos Santana, Player B is Arenado.
Let's do another one, only going as far back as 2015 - when Arenado started routinely receiving MVP votes:
| Player | GP | AVG | OBP | WRC+ |
| --- | --- | --- | --- | --- |
| A | 559 | .250 | .370 | 125 |
| B | 630 | .303 | .372 | 129 |
Once again, Player A is quite a bit worse by batting average, but is extremely comparable by on-base percentage and wRC+. Player A is Matt Carpenter, while B is, again, Arenado.
And don't forget, getting hits and having a high average is much, much easier when playing for Colorado. Since Coors Field opened in 1995, nine of the 25 NL batting titles handed out have gone to a Rockies player. Not all metrics are helped by playing in the Denver altitude, but batting average sure is.
Now, obviously, Arenado is better than Santana and Carpenter. But, when you consider that the Rockies could get quite a haul for him and that defense doesn't age particularly well, trading away Arenado - who's notably disgruntled - might be best for a franchise filled with numerous roster holes. - Bradburn