8 of the ugliest goalie masks of the 1990s
The evolution of the goalie mask has enabled many goaltenders to use their brain bucket as a form of expression. Tim Thomas is the only current NHL goaltender who strays from the typical fibreglass/cage mask, instead opting for a hybrid design of sorts. Alternatives to the standard were much more common throughout the 1990s, when several goaltenders still preferred a helmet and cage combination. Aesthetics were less of a concern for some, apparently. The old helmet and cage combo lends itself well to scorn in the present day.
Here are eight of the ugliest goalies masks worn in the 1990s. 
Dominik Hasek's dome
Hasek (pictured above) never swayed from his helmet design of choice. While the Cooper helmet/cage combo worn by the likes of Chris Osgood was a popular choice in the 80s and 90s, Hasek went for his own unique look with a Warwick helmet. 
Chris Osgood's Cooper/cage combo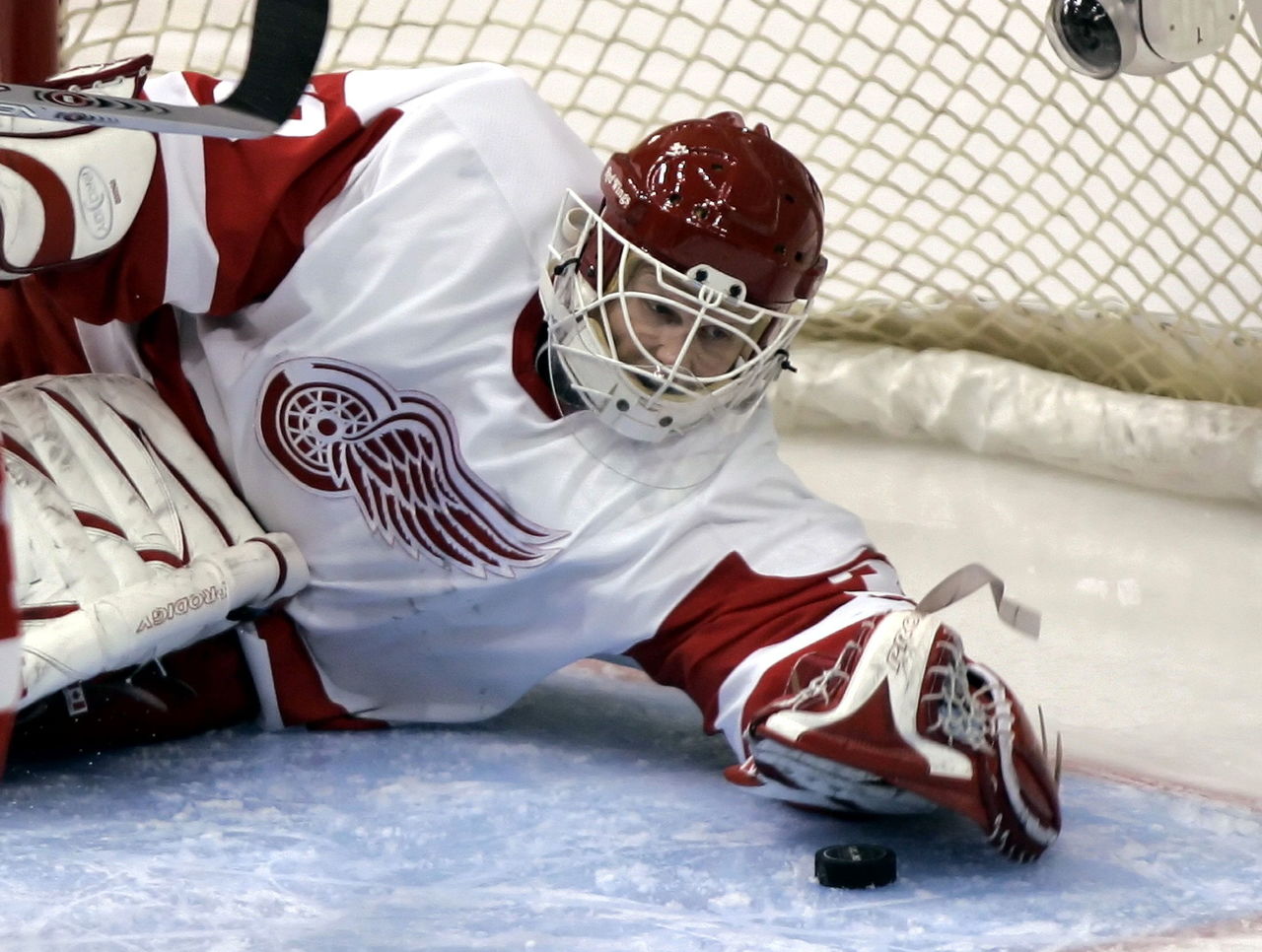 Osgood certainly wasn't the first goaltender to go with this look, but he was the last to wear it (Rick DiPietro wore it briefly a couple of years ago). This author is a proponent of this helmet and cage combination, but it's not so popular with younger fans. 
Kelly Hrudey's Kings can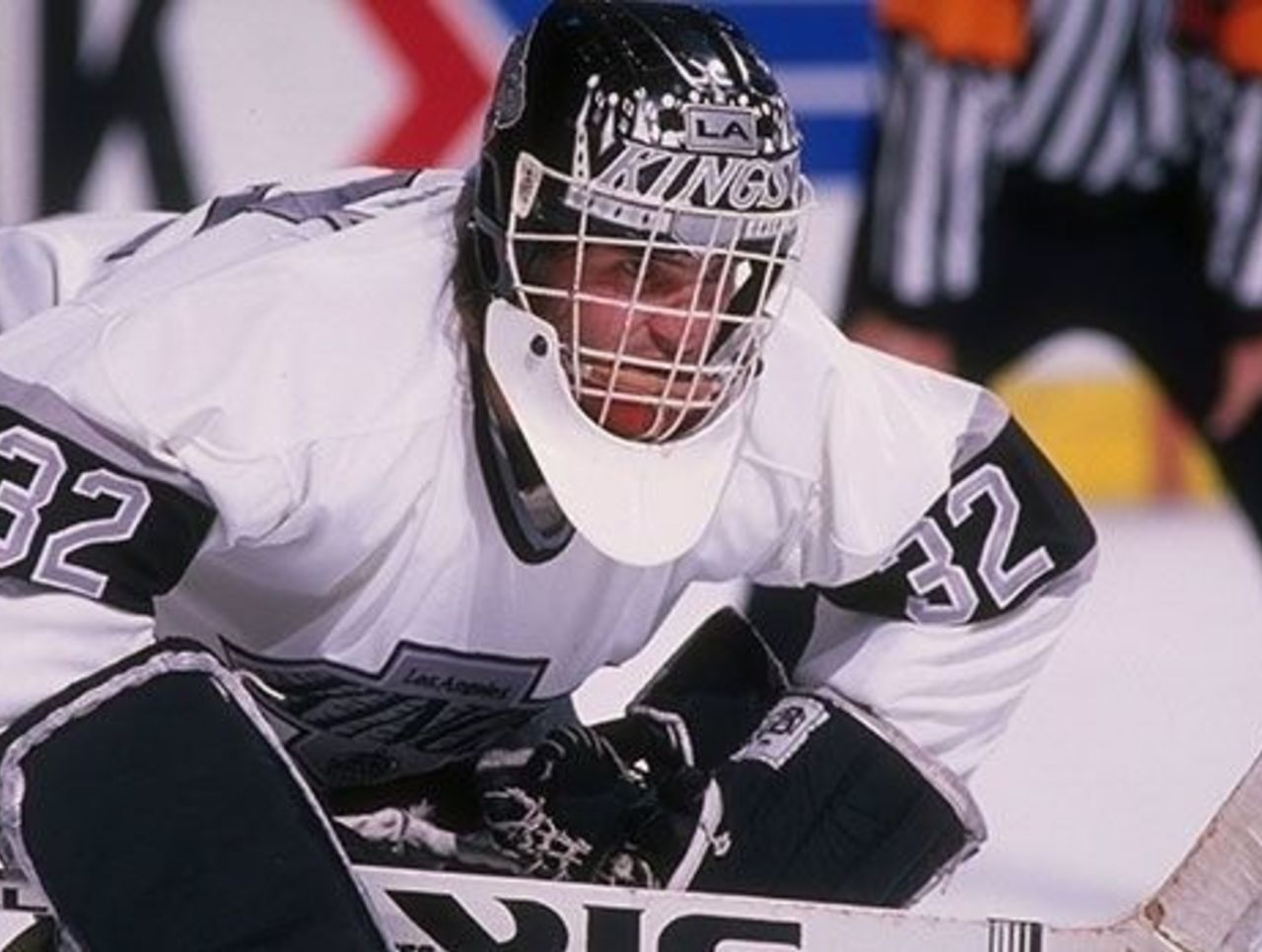 Hrudey eventually went the way of the modern mask, but he rocked the Jofa for years prior. 
Arturs Irbe's Jofa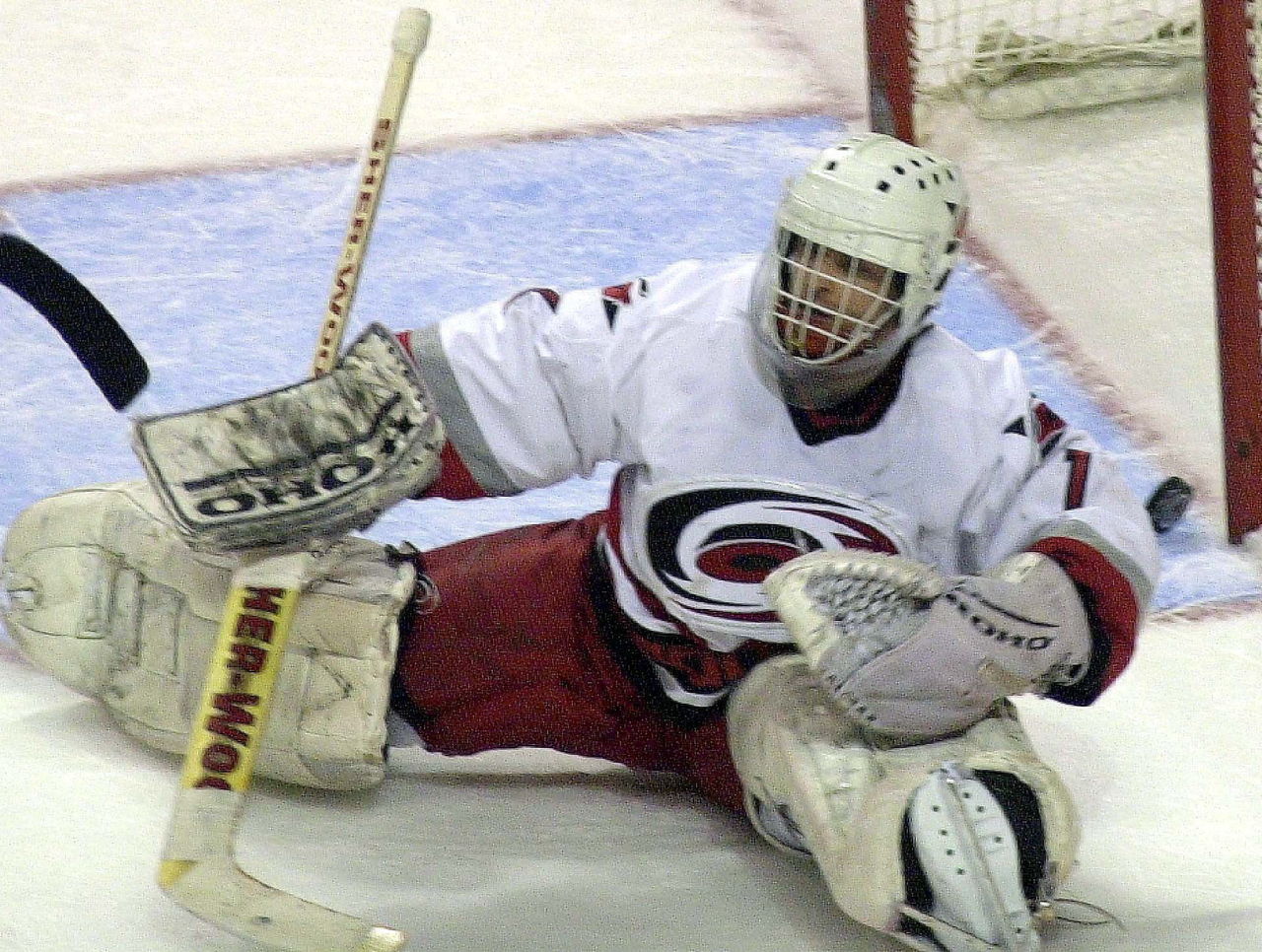 At least Hrudey attempted to add some semblance of design to his helmet. Irbe went bareback with his Jofa and it was butt-ugly. 
Mike Vernon's CCM player helmet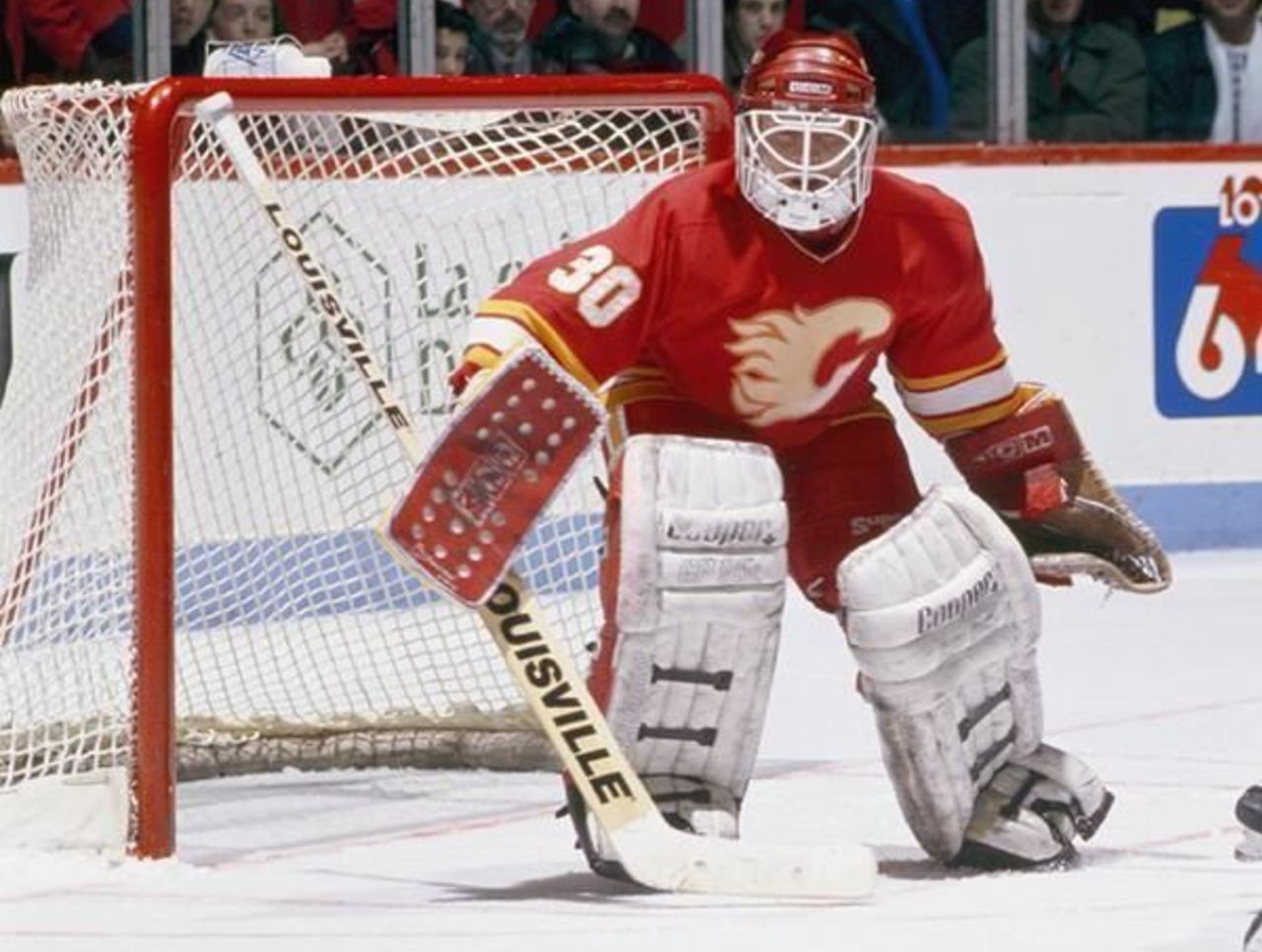 The CCM helmet that Mike Vernon wore before catching up with the future in the mid-90s was probably the most popular bucket among position players for the better part of three decades. 
Tommy Soderstrom was another Jofa offender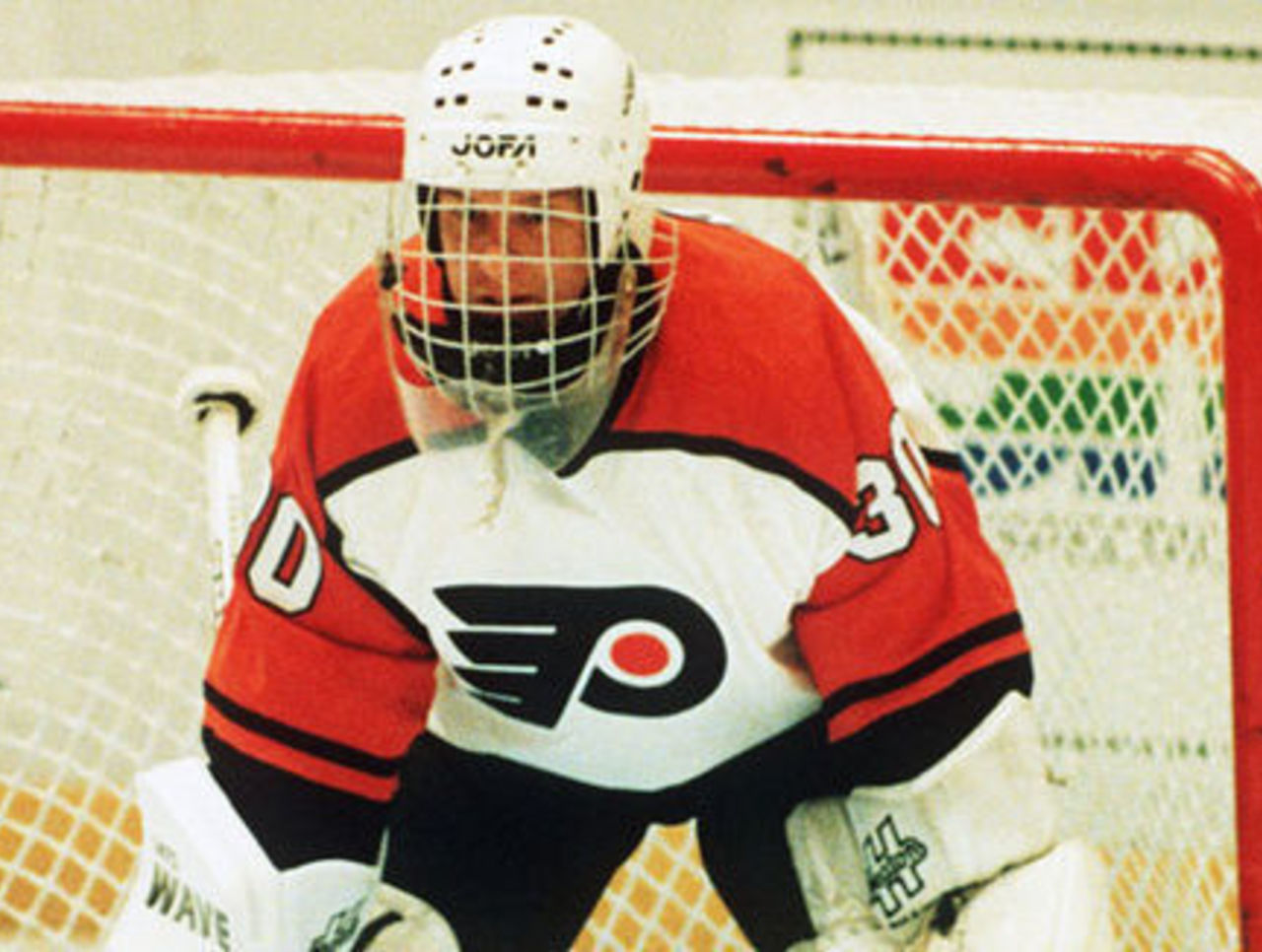 Soderstrom went with the golf ball Jofa lid with an oversized cage and the result was puke inducing. 
Vincent Riendeau was all wrong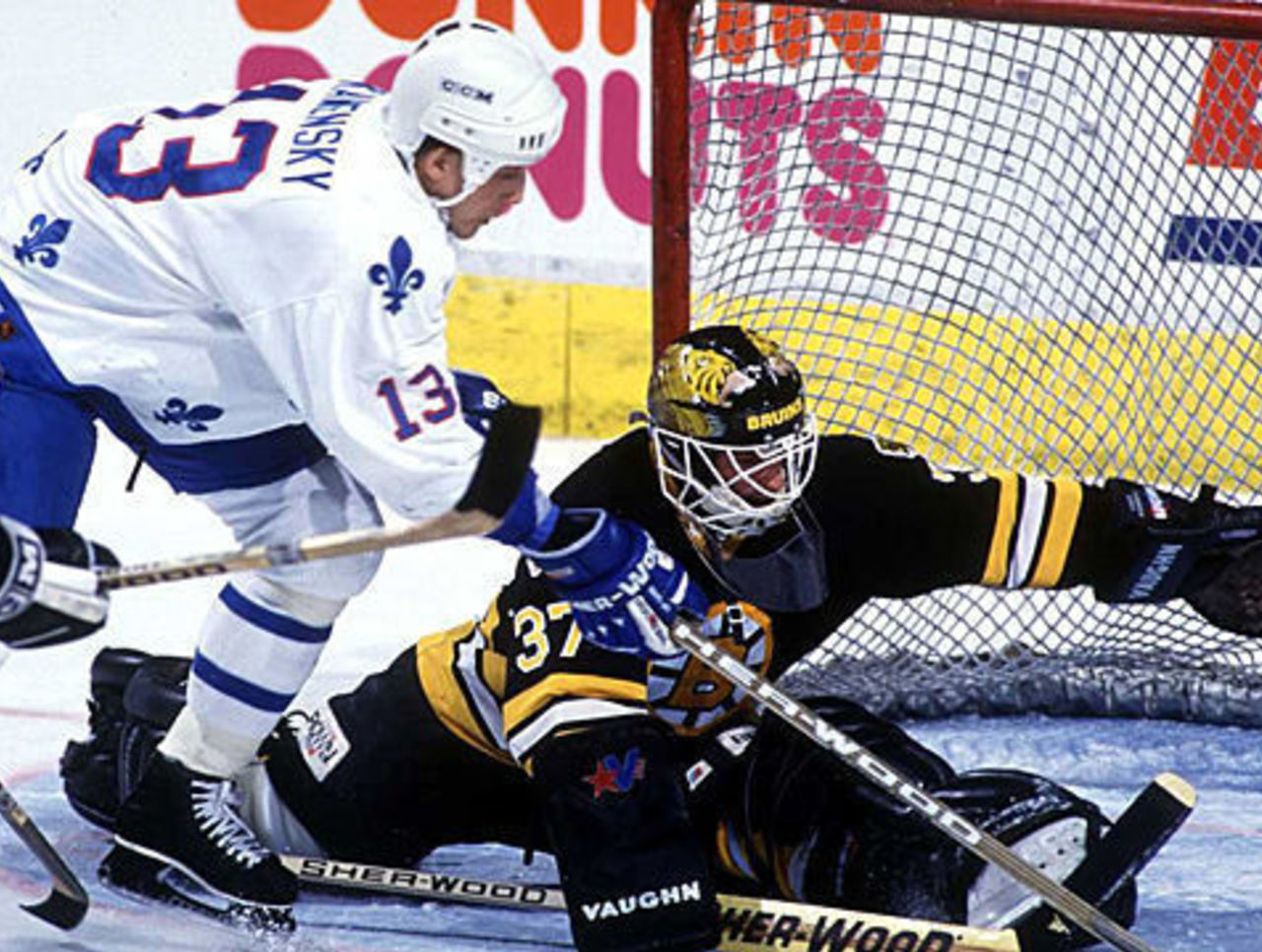 I'm not even sure what to call this poorly painted helmet that Riendeau wore in his stint with the Boston Bruins. We'll go with 'disaster'.
John Vanbiesbrouck's lone design mistake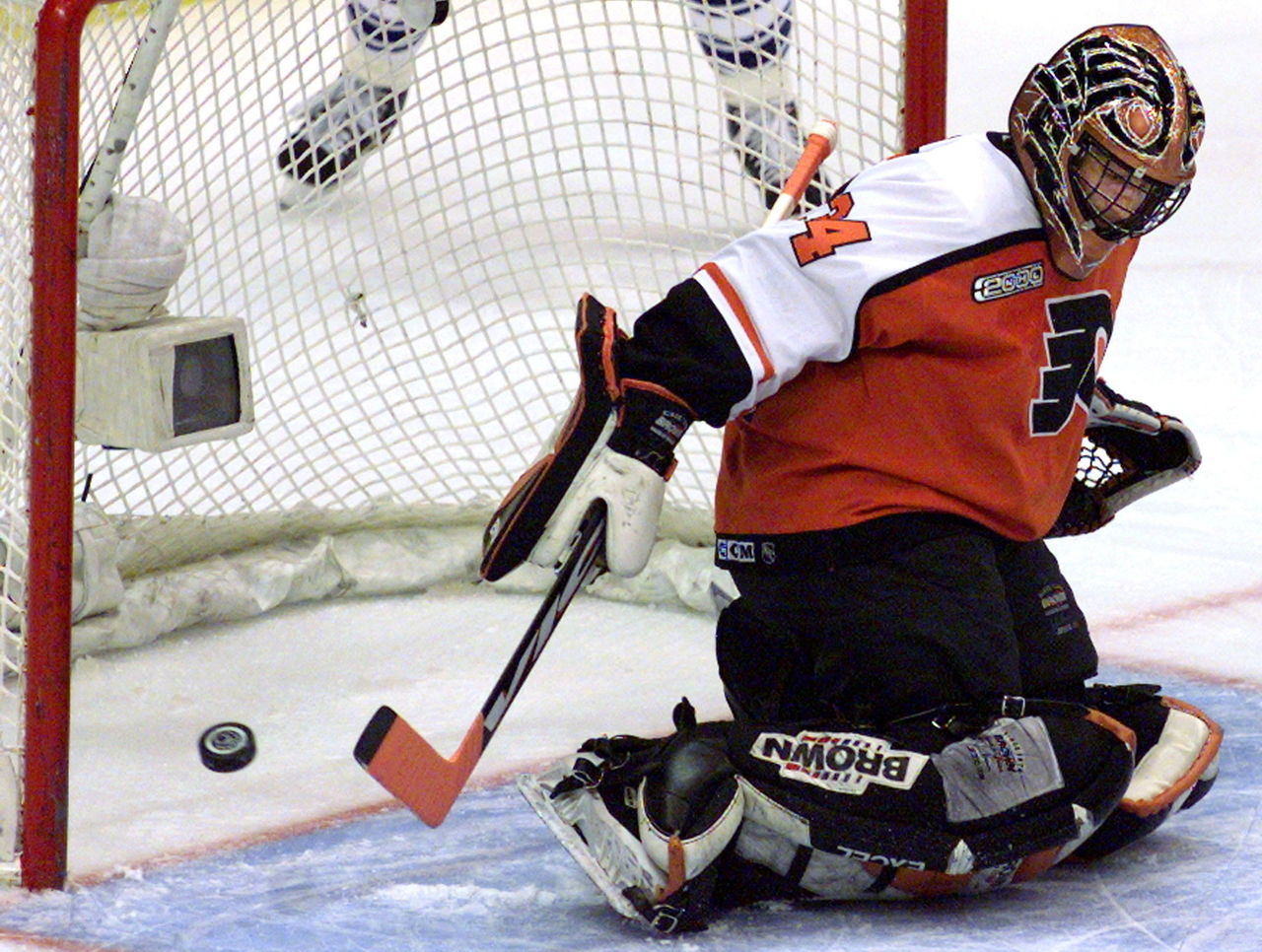 Vanbiesbrouck was one of the leaders in the 90s movement towards cool mask designs. His New York Rangers and Florida Panthers masks are some of the best of the era. His Philadelphia Flyers mask, though, looks like a pumpkin carving accident dipped in a bucket of glitter. 
Comments
✕
8 of the ugliest goalie masks of the 1990s
  Got something to say? Leave a comment below!