The women's pro sports boom is here. How can Canada capitalize?
Julian Catalfo / theScore
Matheson earned 206 caps in Canada's midfield without ever playing professionally at home. No domestic league sprung up to house her Canadian soccer generation, the first one to ascend podiums and exhilarate fans nationwide.
Filling that gap drives her in retirement. Matheson is spearheading the creation of an eight-team loop to uplift Canadian talent and capitalize on women's sports' newfound popularity.
"I think I've made a career out of recognizing opportunities and going after them," Matheson said in a recent interview. "When people give me half a shot, I'm willing to take it."
Women's sports are booming globally. Salaries have risen and viewership is skyrocketing across a range of leagues on and beyond the pitch. Close to a million people tuned into the National Women's Soccer League's 2022 final. The WNBA's latest season opener was the most viewed game on cable in 24 years. ESPN's broadcast of the LSU-Iowa college hoops championship clash in April attracted 9.9 million viewers, obliterating the tournament record.
Visibility fuels buzz. More games are being televised nationally or streamed online. Citing this as a driver, 25% of United States sports fans surveyed by the National Research Group in 2022 said their consumption of women's sports rose over the past year. Viewership was up for 39% of Gen Z fans, the youngest and most enthused demographic in the survey.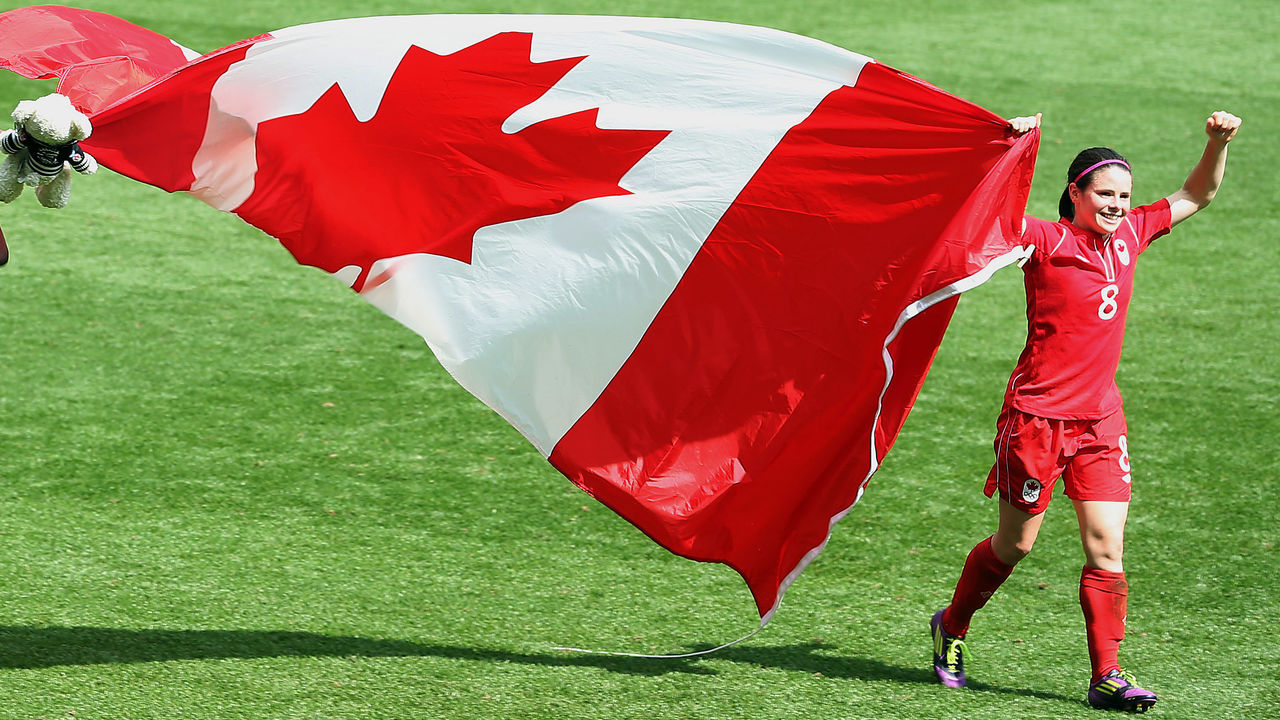 The ground is shifting in Canada. Matheson, an NWSL alumna, is aiming to launch the country's first top-flight soccer league. Canadian franchises will compete in women's hockey's newest pro circuit when that league debuts early in 2024. Toronto is on the shortlist for WNBA expansion and filled the Raptors' arena to capacity for a women's preseason contest this spring.
Constrained by sexist attitudes and underfunded for decades, the Canadian women's sports market now brims with potential. Proponents say the time has come to actualize it. Investors who pony up to keep teams afloat in the coming years could help shape the industry's direction, enhance its profile, and profit as it matures.
"There are audience attendance records and viewership records and rights-fees records. All of these things are being broken every week across so many sports and leagues and teams," said Allison Sandmeyer-Graves, CEO of the advocacy association Canadian Women and Sport.
"All of those speak to the business value of women's professional sport," she said. "We believe (Canada has) the talent. The fan base is there and it's growing. Let's give them a place to play and something to cheer for."
The glow-up
South of the border, Matheson's former league is shining in its 11th season.
Compared to last year, attendance across the NWSL's dozen markets was up 48% at the current campaign's halfway mark. The salary cap rose 25% this year to $1.375 million per team. That rivals the WNBA's $1.42-million ceiling, though soccer rosters are considerably larger.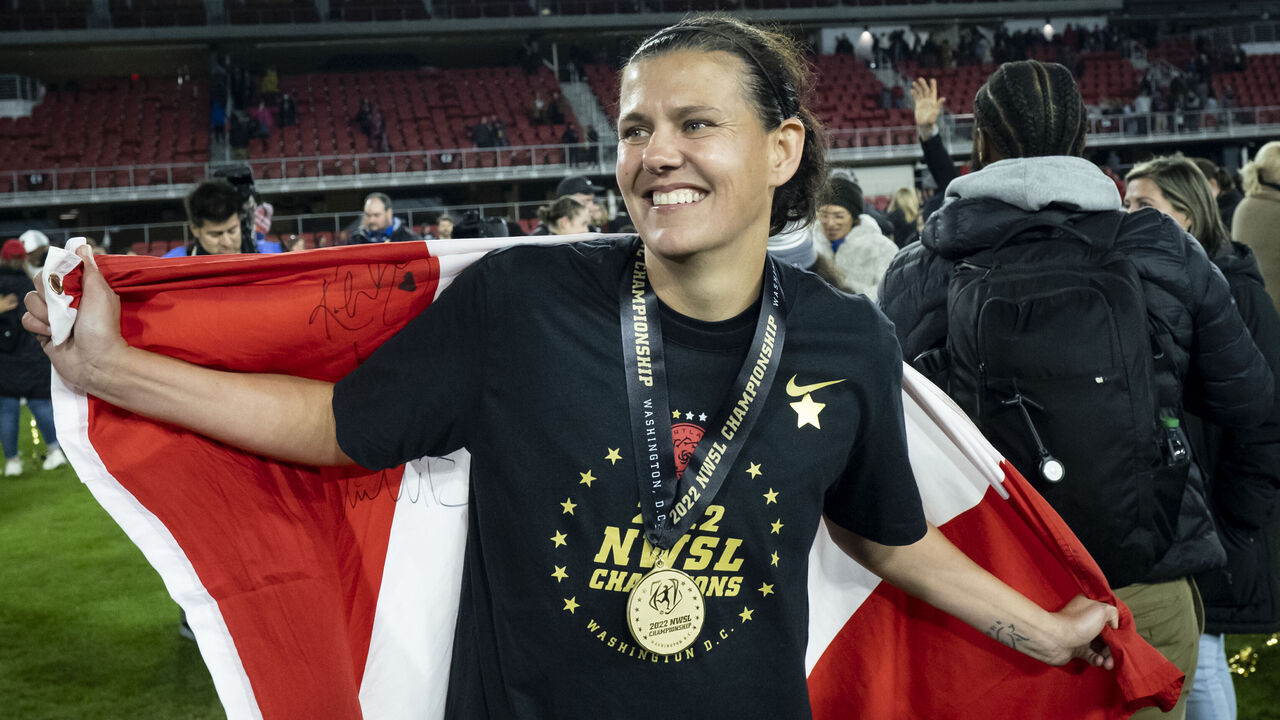 Matheson has helmed Project 8 - the business organizing the Canadian league - on a full-time basis since last summer. Named after her jersey number, Project 8 announced that Vancouver, Calgary, and Toronto will field franchises when play kicks off in 2025.
The league plans to add two more clubs out west - Edmonton, Saskatoon, and Winnipeg are candidates - and three in the east, possibly split between Ontario, Quebec, and the Maritimes. Under the proposed schedule format, a club would face all seven of its opponents four times between April and November. The entire league would fly to one site twice per regular season to stage several interconference matchups at a time, reducing cross-country travel.
Matheson wants every game to stream live and for some to air on linear channels, broadening the league's potential audience.
"This has to look like a professional product when it shows up on people's screens," Matheson said. "That's been one of the problems in women's sport. Underinvested in. If it doesn't have the production quality, it undermines the on-field quality. We want to get that right."
On the court, the WNBA is making strides at 27 years old.
Ratings for the regular season hit a 14-year high in 2022. The 2023 WNBA Draft drew more eyeballs - an average of 572,000 viewers watched it on ESPN - than any edition since 2004, when Diana Taurasi was selected first overall. The WNBA expanded its national TV reach this season by airing Friday night games on Ion Television. The league is set to sign a rich media rights deal once its ESPN contract, which pays $33 million in 2025, expires that year.
Players rake in more money than ever: The minimum salary this season, as guaranteed by the WNBA's 2020 collective bargaining agreement, is $62,285. Including Taurasi, six stars are signed at or just below the supermax rate of $234,936, per Spotrac. They also increasingly travel in comfort. The league now foots the bill for teams to fly charter on trips that involve back-to-backs and to all playoff games.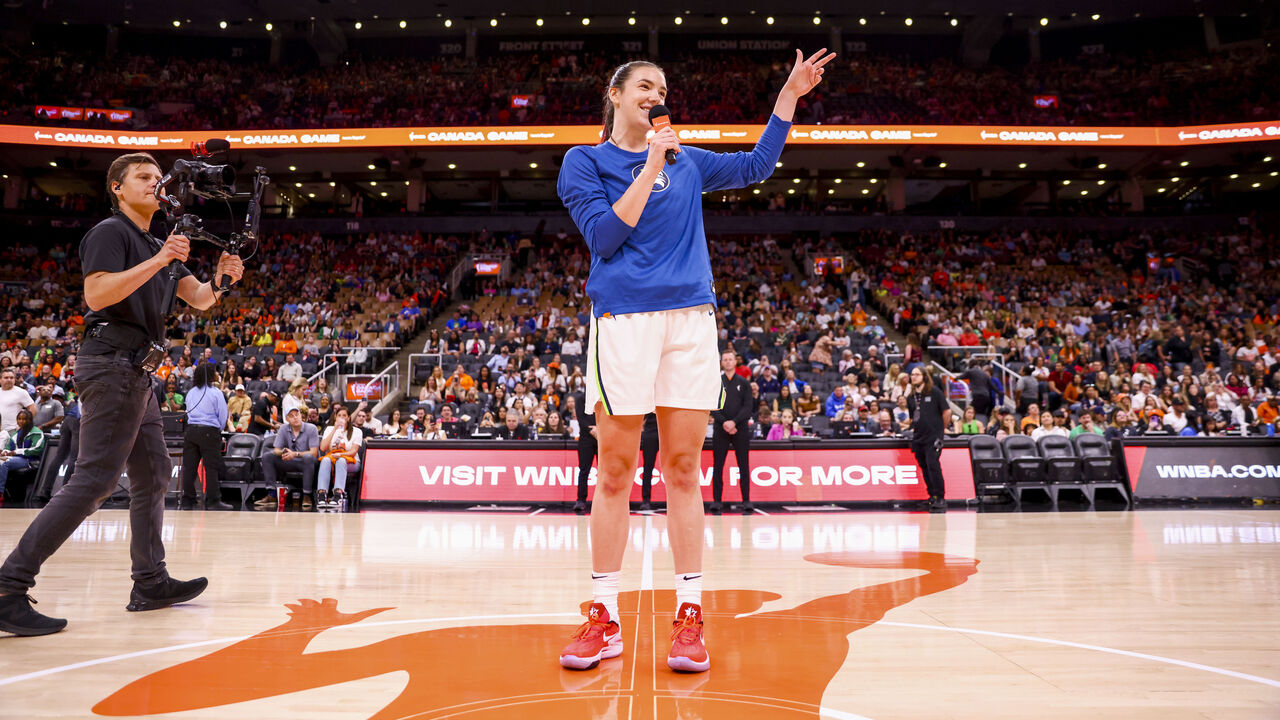 Expanding beyond 12 teams is the inevitable next step. Stable but static, the WNBA hasn't added or folded a franchise since the late 2000s. Creating two squads in the next few years - which commissioner Cathy Engelbert has signaled is the plan - would alleviate the league's jobs crisis. Since WNBA rosters are capped at 12 players, teams have waived dozens of recent draft picks before their rookie seasons tipped off.
About 20 cities have expressed interest in landing a franchise, Engelbert recently told Sports Business Journal's Austin Karp. Toronto was one of six aspirants Engelbert named.
Around 2008, Maple Leaf Sports and Entertainment rejected the WNBA's pitch to form and operate a Toronto team, former MLSE president and CEO Richard Peddie told Sportsnet's Michael Grange. But a separate group, New Media Sports and Entertainment, began laying the groundwork for a Toronto bid in 2019, the year the Raptors' stirring postseason run delivered an NBA championship.
By population and NBA attendance, Toronto is one of basketball's biggest and most energetic markets. Fans snapped up every ticket available to the Chicago Sky-Minnesota Lynx exhibition matchup at Scotiabank Arena in May.
Canadian WNBA players - there are four in the league, including Lynx forwards Natalie Achonwa and Bridget Carleton - heralded the sellout and the game's joyous atmosphere as proof that a Toronto team would galvanize the city.
"The next generation of athletes, boys and girls, could (see that) women can do this in the professional ranks and be successful playing basketball," Carleton told reporters. "That should be the norm. It's not as accessible in Canada because it's not around us. To have that in our backyard would be special."
In hockey, Canada has a part to play to solidify the women's game's pro future.
Linchpins of the national program - think Marie-Philip Poulin and Sarah Nurse - will suit up in a new pro league that's launching next January. Financed by Mark Walter, owner of MLB's Los Angeles Dodgers and the WNBA's L.A. Sparks, the yet-to-be-named league bought out the Premier Hockey Federation two weeks ago to transform the sport and unite its North American star talent.
Stability beckons after years of division. The sport splintered in 2019 following the financial demise of the Canadian Women's Hockey League. Doubting the PHF - the CWHL's surviving rival - was viable long term, Canadian and U.S. Olympians formed the Professional Women's Hockey Players Association to train in regional hubs while holding showcase tournaments in NHL cities. Designing a league that lasts was their ultimate goal.
"We set out to change the way women's professional hockey exists and set a new standard for professionalism in our sport," Jayna Hefford, the Hall of Fame forward who chairs the PWHPA, told theScore this week.
"The journey was tough. It was challenging. We got questioned a lot along the way in terms of: Why didn't we just be happy with what existed? We always believed that we could do so much more."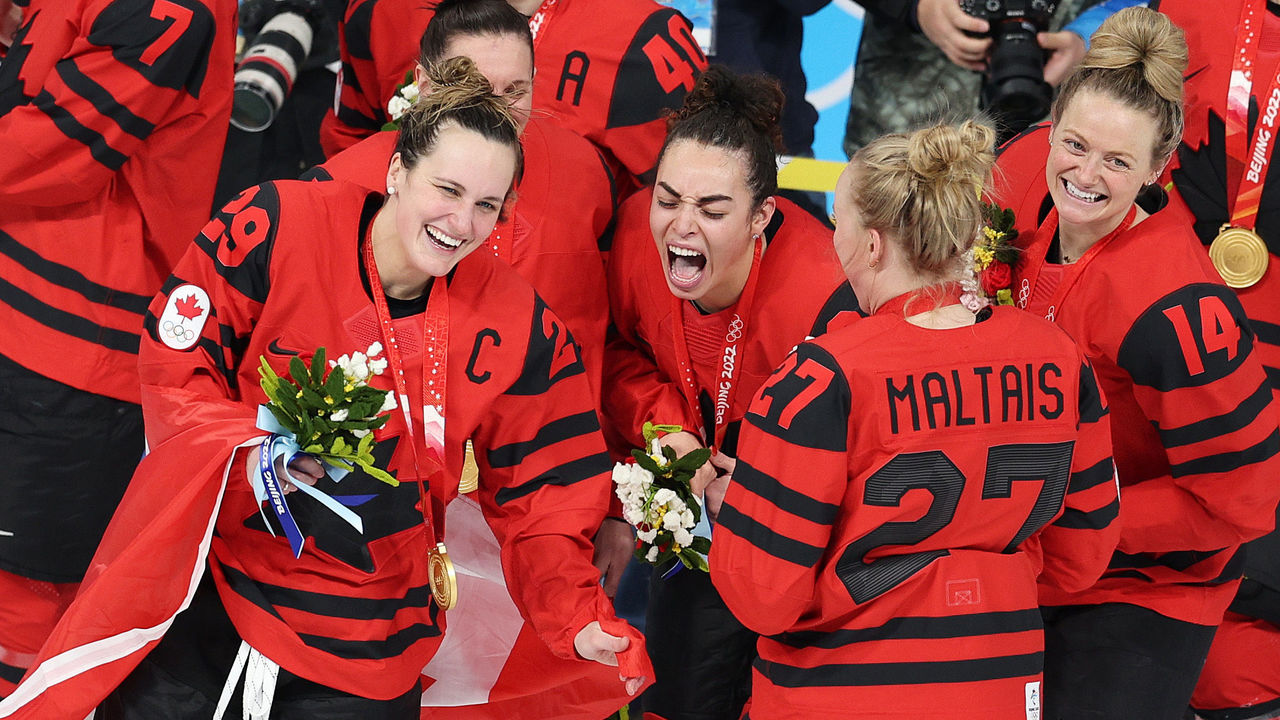 The PWHPA union ratified in July the CBA it bargained with Walter and Billie Jean King, the tennis pioneer who's a league board member. The CBA establishes a minimum seasonal salary of $35,000; specifies that six players per team must make at least $80,000 annually on three-year contracts; and covers player bonuses, health insurance, hotel and travel accommodations, and assorted workplace policies, according to The Athletic's Hailey Salvian.
"The overarching theme is that we have an ownership group that wants to ensure players are taken care of and protected," Hefford said.
"It's clear that it was negotiated for a long period of time. Player interests were put to the forefront," agent Spencer Gillis, who represents several former PHFers and has reviewed the CBA, told theScore. "It's promising in that sense. But we still have to know more about what the league looks like - where the teams will be, how many there will be exactly, and what that structure will be."
Pre-buyout, the Toronto Six and Montreal Force were the Canadian franchises in the seven-team PHF, whose salary cap was about to double to $1.5 million. Every PHF contract has been voided, wiping out several six-figure deals and upending the life of any player who quit a part-time job or rented housing in preparation for next season. They'll receive severance pay and health coverage through Sept. 30, per The Hockey News' Ian Kennedy.
The new league is expected to ice three Canadian and three U.S. squads in undetermined markets. The return of Olympians to league competition will limit the roster spots available to PHFers. Some players will take pay cuts while others will have to retire prematurely, Mikyla Grant-Mentis, the PHF MVP in 2021, pointed out to Sportsnet's Sonny Sachdeva.
"It will change a lot of people's lives who were anticipating and promised different things," Gillis said. "I just hope that everybody is accounted for and everybody who wants to continue playing hockey will be able to play next year."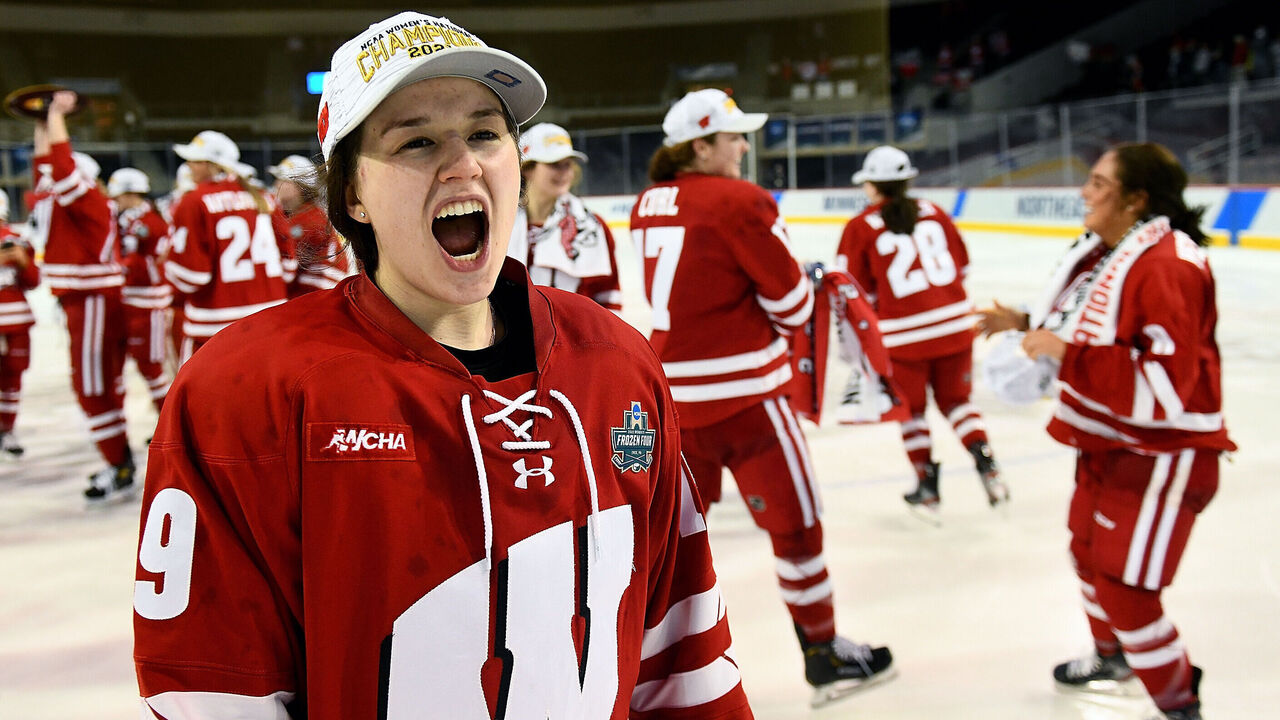 Former Six forward Daryl Watts, whose record $150,000 contract was nixed, said her initial unease about the end of the PHF gave way to excitement. The new circuit's caliber of play will be maximally high. Watts told theScore that she's grateful PHF owners invested in the sport and laid the foundation for a league that should endure.
"For little girls playing hockey today, I think it's so exciting," Watts said. "Women's hockey in 10 years will look so, so much better than how it looked when I was a little kid."
Across the board, women's sports in Canada will flourish as teams and leagues develop local fan bases, said Sandmeyer-Graves, the Canadian Women and Sport chief executive. The organization expressed this belief in a recent report that suggests ways to make the industry vibrant.
Most of the broadcast, sponsorship, and ticket revenue that Canadian women's sports generate stems from periodic events like the CP Women's Open and National Bank Open, the CWS report notes. The Olympics are the biggest driver but, like the golf and tennis tournaments, don't take place frequently enough to stoke regular interest.
"Fans (need to) have an opportunity to be fans consistently - to engage and connect month over month, year over year with the players," Sandmeyer-Graves said. "Having teams and leagues, we feel, is really the key to that. Events can play a really important role. But only events isn't going to get that flywheel going."
The road ahead
Beyond dazzling for Canada, Matheson played for NWSL clubs in Washington and Utah before retiring in 2021 in the midst of the pandemic. Unable to travel far, she spoke virtually to women's soccer builders in myriad countries, from Mexico to England to Japan to Australia, about the potential to copy their example at home.
"Anywhere women's soccer is kicking around, we probably touched base at some point," Matheson said.
As a player, Matheson and her teammates invigorated the national program. Canada is the reigning Olympic champion, medaled at three straight Summer Games, and sits seventh in the FIFA rankings entering the upcoming Women's World Cup. Canadians sign with European powerhouses and feature prominently in the NWSL, but Matheson's global contacts were perplexed to learn there's no domestic pipeline in place.
"Around the world, women's professional leagues in soccer are the norm," Matheson said. "People cannot believe, given the success of women's soccer in Canada and given our fan base, that we don't have a league here. They're incredulous."
Their surprise is understandable. Globally, women's soccer is a hit. A billion viewers tuned into World Cup matches in 2019. The competition subsequently expanded from 24 to 32 teams. Establishing a record, more than a million tickets were sold to the 2023 event in Australia and New Zealand, which kicks off July 20. Every player involved will earn at least $30,000 - the champions get $270,000 apiece - for appearing in the tournament.
European fans flock to the sport. Top women's clubs, Arsenal and Barcelona among them, have begun to sell out cavernous men's stadiums.
In various sports, monetary milestones are being set worldwide. The CWS report points out that franchise valuations have spiked in the WNBA (Seattle Storm, $151 million), the NWSL (Angel City FC, $100 million), and India's nascent women's cricket league ($570 million split between the five founding teams).
"There's been such growth in professional women's sport in so many of our peer countries around the world, like Australia, the U.K., the U.S., and others," Sandmeyer-Graves said.
"It's booming in those spaces. But where is Canada? Canada feels like it's getting left behind."
Several things have to happen in sequence for the Canadian market to thrive, Sandmeyer-Graves said.
No matter the sport, teams need sponsors and TV rights-holders need advertisers to help fund their operations. That places the onus on brands to bet on and bankroll fledgling products. Slick broadcasts and robust media coverage make it visible to the masses.
"And then the audiences are coming," Sandmeyer-Graves said, "and that virtuous cycle starts to hum."
The investors that catalyze growth must be patient. Corporations that put in capital for years, forgoing a fast return in service of a long-term vision, stand to benefit financially as a women's league becomes prominent, CWS' research suggests. Matheson, whose outfit has partnered with Air Canada, Canadian Tire, CIBC, and DoorDash Canada, said their backing is "an essential revenue stream" for Project 8 and the league's future teams.
"We don't have a product yet. These are companies led by Canadians who believe in what we're doing," Matheson said. "They've written us a check, and they've also said: Let us know how we can help you build this thing. That is absolutely the reason that we're able to do this now."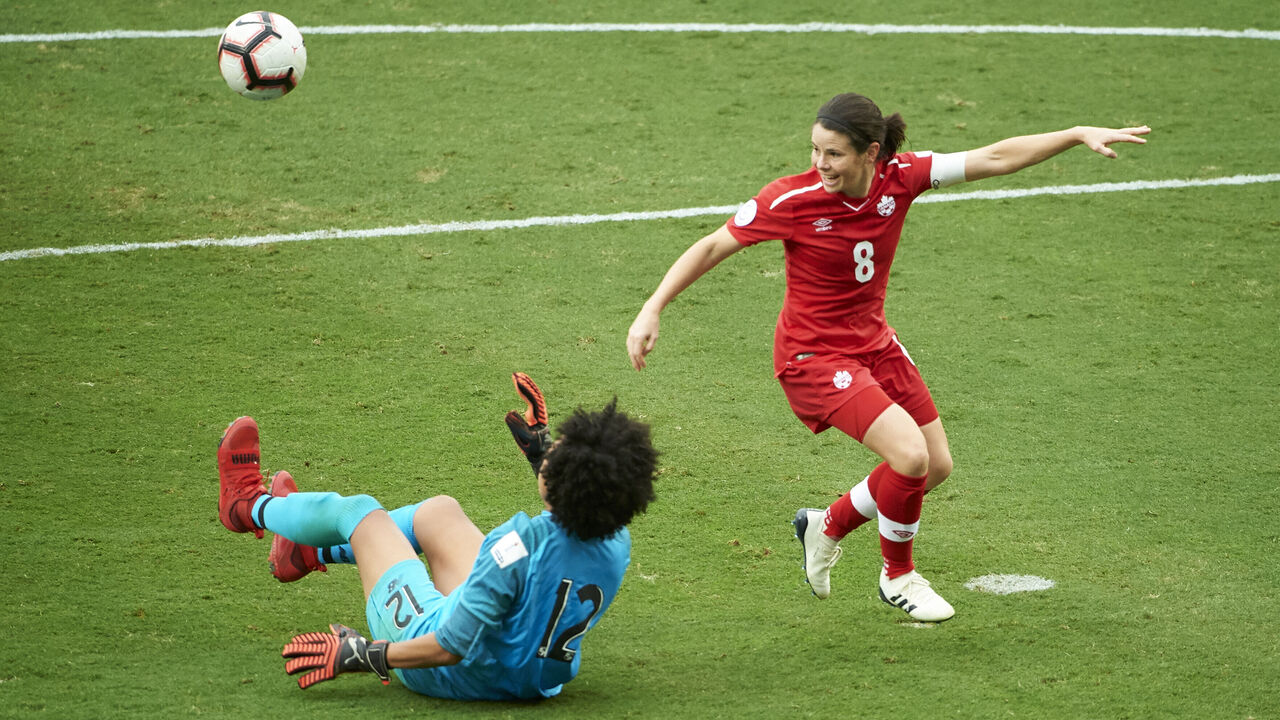 Presenting the business case for women's pro sports has forced Sandmeyer-Graves to challenge preconceptions about their value. People expect startup leagues to be profitable earlier than established men's leagues were. Critics rampantly question if women's games are compelling enough to drive ticket and jersey sales.
They can and will, she said, when "the doubt that gets projected into this space" is quieted.
"What's exciting about it is that, already, we're starting to see those mindsets shift," Sandmeyer-Graves said. "But for investors and for others who are going to be crucial to the success of this, it starts with checking our biases and challenging the narratives that many folks have held over so many decades."
Matheson thinks the rise of the women's national program "made soccer in Canada possible - period." John Herdman's men's team surged to the World Cup after the women he once coached, led by captain Christine Sinclair, put the sport on the map. Sinclair, the international game's all-time leading scorer, sat beside Matheson to lend her credibility and support when the plan for the new domestic league was announced.
Project 8's plan is ambitious, Matheson said. Canada's players and fans deserve a top-caliber competition. Managing to launch one would make it easier for girls to emulate her. International fixtures weren't televised when Matheson was growing up near Toronto, and she didn't envision playing pro or achieving Olympic stardom.
"Having a team in my city and seeing it on TV and being able to go to games would have shifted that," Matheson said. "Visible role models make a difference. There would have been a pathway to a professional career right here in Canada, which I absolutely would have followed."
Nick Faris is a features writer at theScore.