15 attainable milestones, team records for the 2023-24 NHL season
Justin Berl / Getty Images Sport / Getty
As is the case every season, numerous players are within reach of accomplishing major career milestones. Some are even set to etch their name atop their franchise's all-time lists.
Ahead of the 2023-24 campaign, let's look at some notable milestones and team records that are attainable this season.
A duo chase 1,000 career points ... plus a wild card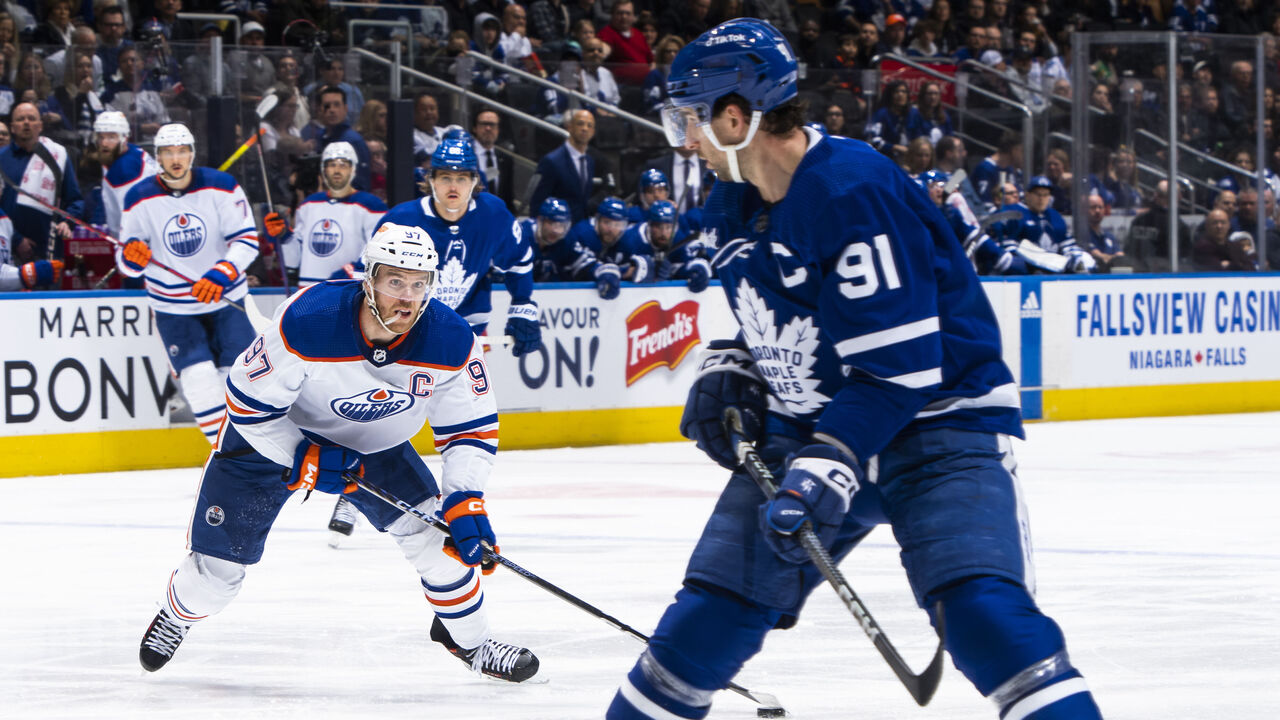 Two players in very different situations are within striking distance of joining the list of 97 NHLers to have tallied 1,000 career points.
Phil Kessel's the closest active player to the mark. The 35-year-old is only eight points away but remains without a contract through mid-September. Will someone give the NHL's ironman an opportunity to extend his consecutive games streak and reach the 1,000-point crew?
Considering the uncertainty around Kessel as we approach the new campaign, Toronto Maple Leafs forward John Tavares is the most likely new addition to the career 1,000-point scorers table.
The Maple Leafs captain starts the season 25 points shy of hitting the milestone. When he reaches the plateau, he'll be the 15th player to have been drafted first overall to accomplish the feat.
While Kessel and Tavares are the only two with a high percentage chance of reaching 1,000 career points this season, there's one other wild card who can put his name on the list: Connor McDavid.
The Edmonton Oilers superstar begins the 2023-24 campaign with 850 career points. He's 150 points shy of 1,000 - a single-season total seen only once since 1996. Of course, that lone occasion was last year when McDavid hit 153.
Should Tavares and Kessel add their names to the 1,000-point list early in the season, the next player to hit the mark would be the 100th in league history.
A late-season McDavid chasing a second-straight 150-point campaign and 1,000 career points to become the 100th player ever to accomplish the feat? Yes, please.
Two icons seek even more history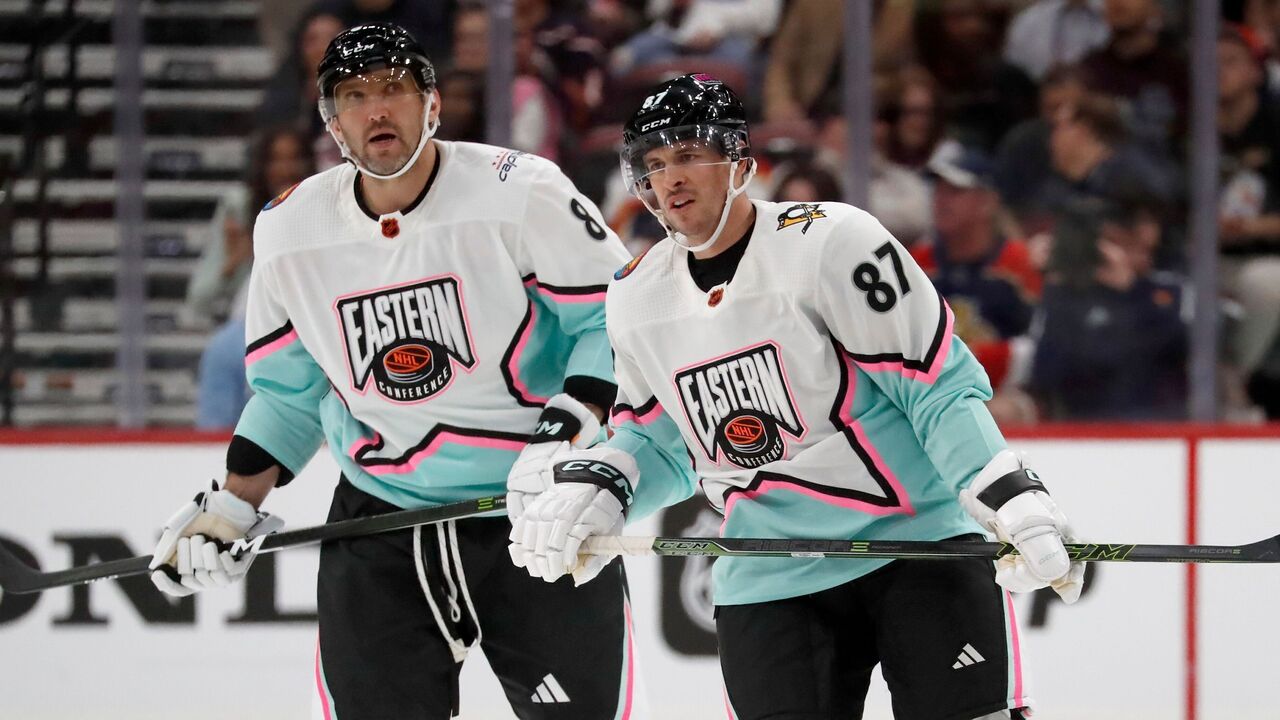 As is the case every year, Sidney Crosby and Alex Ovechkin will continue to drive their names up all-time lists this season.
No milestone or record chase has garnered as much attention as Ovechkin's pursuit of Wayne Gretzky atop the goal charts. The 38-year-old won't do it this season, as he enters the campaign 72 goals back of 894. But he could put a significant dent in the deficit to put himself within reach for 2024-25.
That said, Ovechkin still has significant totals within reach. He's already the all-time leader in power-play goals, but he'll become the first player to reach 300 tallies on the man advantage with his first power-play goal of the campaign.
Ovechkin also needs only 15 points to become the 16th player to reach 1,500 career points.
As for Crosby, he begins the year 15th on the all-time scoring list at 1,502 points. If the 36-year-old can play another full season, he could pass Phil Esposito to reach the top 10 in career points. Crosby needs 88 points to move into a tie for tenth with Esposito - a total he surpassed for the first time in four years last season.
20 aim for a silver stick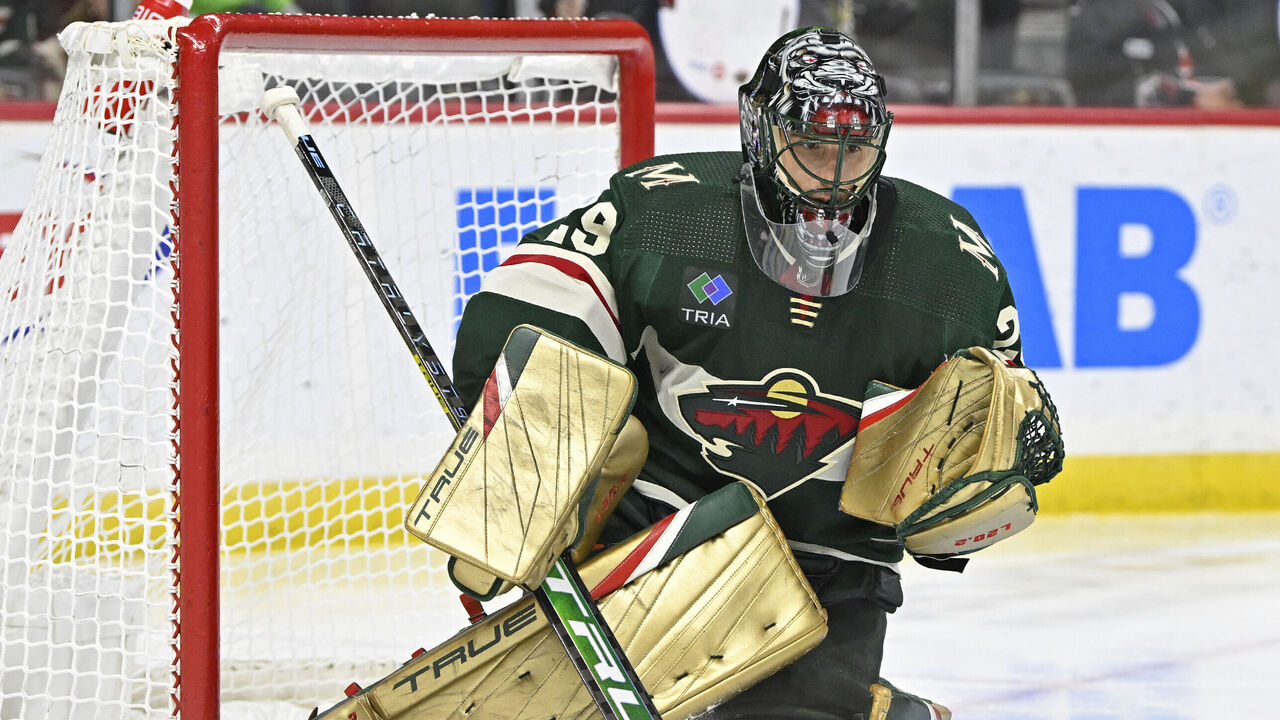 Ryan O'Reilly, Victor Hedman, Brad Marchand, and Erik Karlsson are among the 20 players who can reach the 1,000-game mark this season.
Though the list of players who can accomplish the feat includes multiple marquee names, none would be as notable as Marc-Andre Fleury reaching the plateau.
Just three goaltenders have reached 1,000 NHL games, and each is in the Hall of Fame - Martin Brodeur, Roberto Luongo, and Patrick Roy. Fleury will add his name to the list with his 15th appearance of the campaign.
Here's the list of players who can earn a silver stick in 2023-24:
| Player | Team | Games to 1K |
| --- | --- | --- |
| Ryan O'Reilly | Nashville Predators | 9 |
| Marc-Andre Fleury | Minnesota Wild | 15 |
| Kyle Okposo | Buffalo Sabres | 16 |
| Cal Clutterbuck | New York Islanders | 18 |
| Matt Duchene | Dallas Stars | 24 |
| Victor Hedman | Tampa Bay Lightning | 26 |
| TJ Oshie | Washington Capitals | 42 |
| Lars Eller | Pittsburgh Penguins | 46 |
| Alex Pietrangelo | Vegas Golden Knights | 48 |
| Brad Marchand | Boston Bruins | 53 |
| Jordan Eberle | Seattle Kraken | 60 |
| James van Riemsdyk | Bruins | 60 |
| Luke Schenn | Predators | 67 |
| Jeff Skinner | Sabres | 68 |
| Nick Leddy | St. Louis Blues | 71 |
| John Carlson | Capitals | 73 |
| Logan Couture | San Jose Sharks | 73 |
| Erik Karlsson | Penguins | 80 |
| Erik Johnson | Sabres | 80 |
| Tyler Myers | Vancouver Canucks | 82 |
Fleury's also within punching distance of second all-time on the wins list. With 544 victories entering the campaign, the 38-year-old's just eight wins away from surpassing Roy for sole possession of the No. 2 spot behind Brodeur.
Even with Filip Gustavsson expected to take more of a starting role after a breakout 2022-23 campaign, there's still plenty of history to be made for Fleury this season.
Trio of coaches close on career marks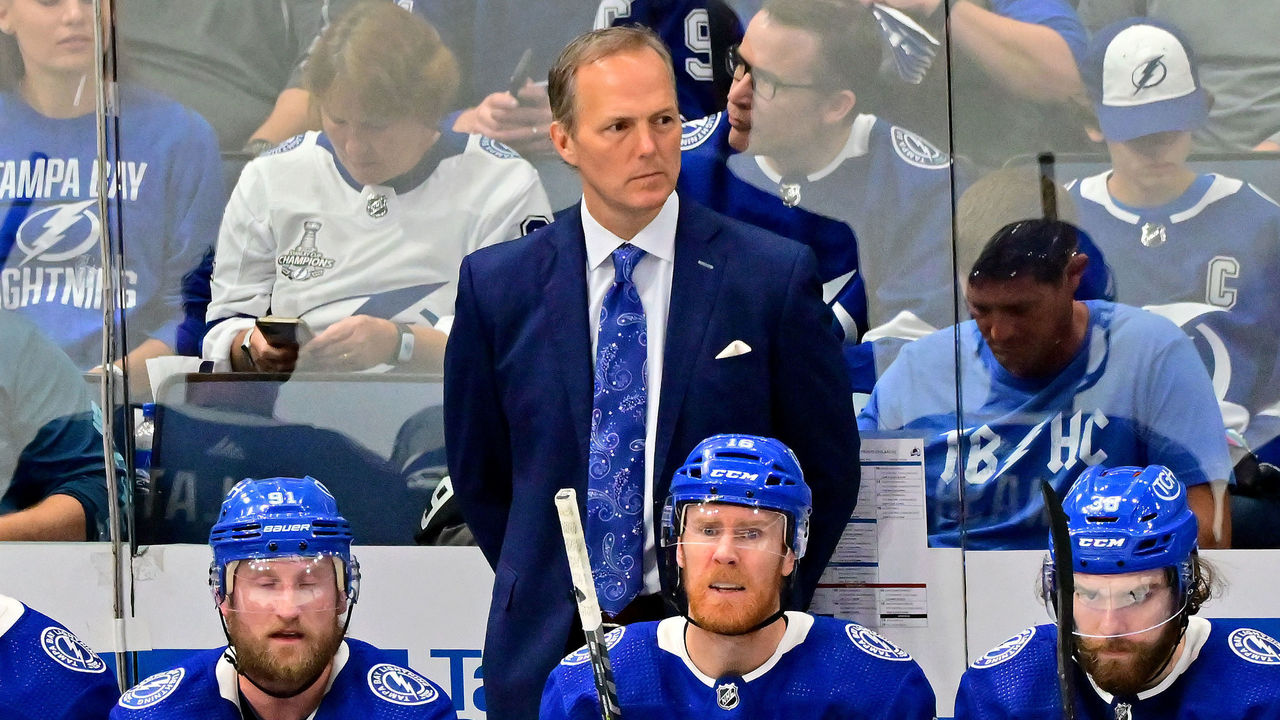 Jon Cooper enters his 11th full season behind the bench of the Tampa Bay Lightning on the verge of a major career milestone. The 56-year-old's 20 wins away from becoming the 29th head coach in league history to reach 500 career victories.
Most impressively, every win on his NHL resume has come with Tampa Bay. Barring an unforeseen disaster, Cooper will be just the sixth coach to reach the 500-win mark with a single franchise.
Two veteran bench bosses in the Metropolitan Division will coach their 1,500th games this season. John Tortorella is set to be the seventh coach to reach the milestone in the 35th contest of the campaign, and Peter Laviolette will become the eighth to do so shortly afterward. The New York Rangers' recent hire will accomplish the feat in game No. 70 this season.
Team records up for grabs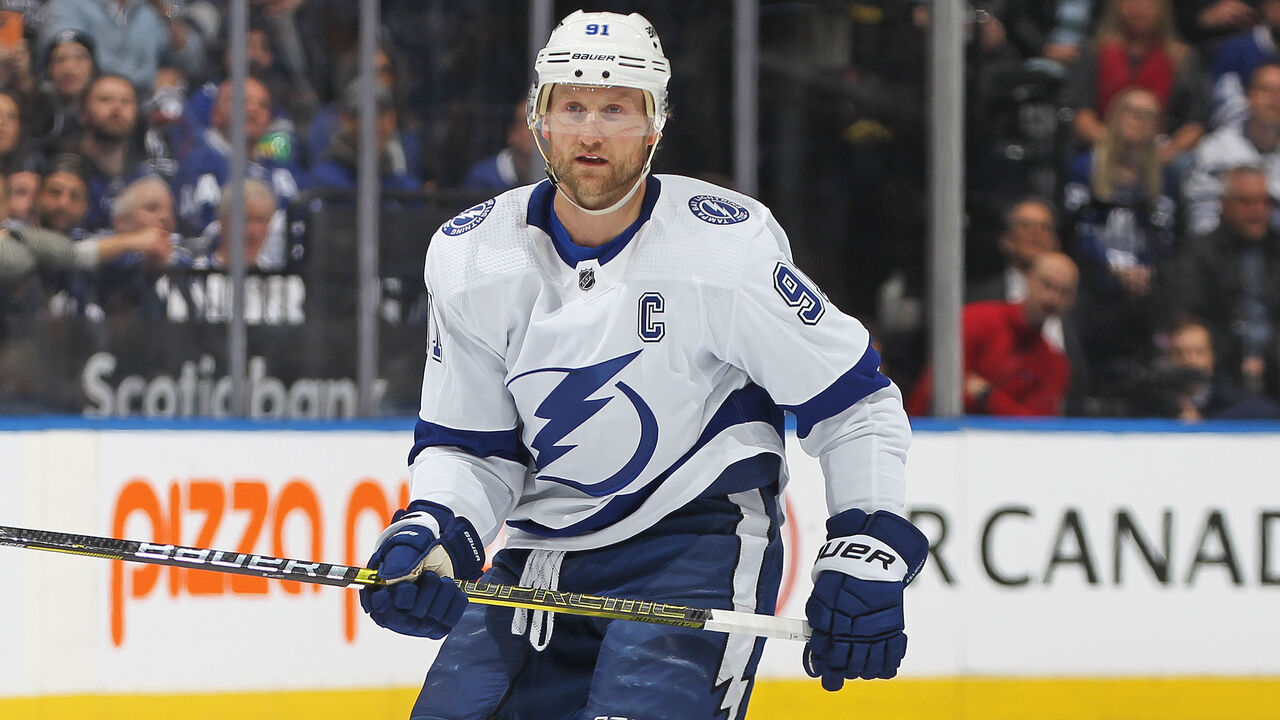 Anze Kopitar can add two more Los Angeles Kings records to his resume in 2023-24. The team's captain will pass Dustin Brown as the franchise's games-played leader after he suits up in just five contests next season. He's primed to do so on Oct. 21 at home against the Boston Bruins. The Slovenian will also pass Marcel Dionne for the most assists in a Kings jersey with his 10th helper of the campaign.
Florida Panthers captain Aleksander Barkov's primed to take another franchise record early next season. After he plays eight games, he'll surpass former teammate Jonathan Huberdeau as the team's all-time games-played leader. He can set the mark as early as Oct. 30 in Boston against the Bruins.
Columbus Blue Jackets captain Boone Jenner will pass Rick Nash as the team's all-time games-played leader after 18 contests. Should he suit up in each game to start the campaign, he'll accomplish the feat in Washington against the Capitals on Nov. 18.
Steven Stamkos ticked off the Lightning record for goals in March 2019 and points in April 2022. Next up on his list are the team records for games played and assists. He'll set the former after 35 contests to pass Vincent Lecavalier and will accomplish the latter if he manages 48 helpers to knock Martin St. Louis from the top spot in 2023-24.
Despite being in constant trade rumors for a couple of years, John Gibson remains with the Anaheim Ducks and is primed to become the franchise's games-played leader among goaltenders. He ranks third entering the campaign behind Jean-Sebastien Giguere and Guy Hebert but needs only 17 appearances to claim the top spot. Gibson would need 27 wins on the year to become the winningest goalie in Ducks history - a long shot considering the team won only 23 contests last season.