NHL Power Rankings: Each team's most improved player
National Hockey League / Getty
This is the fifth edition of theScore's NHL Power Rankings for the 2021-22 season. Check back for updated rankings every second Monday during the regular season.
In this edition, we look at the most improved player on each team so far.
1. Florida Panthers (17-4-3)
Previous rank: 2
Anthony Duclair is notoriously streaky, and his goal-scoring has already cooled off after a blistering start. But the Panthers forward is still collecting points on a regular basis while driving possession. He's shown plenty of improvement compared to his previous seven seasons, even if he may eventually regress.
2. New York Rangers (16-4-3)
Previous rank: 8
Chris Kreider has enjoyed some solid seasons from a scoring perspective, but he's never filled the net like this. The Rangers winger has buried 16 goals in 23 games in 2021-22, placing him among the league leaders and putting him on pace for 57 over 82 contests. Kreider probably won't maintain this clip, but he has been New York's most improved player by a wide margin.
3. Minnesota Wild (17-6-1)
Previous rank: 11
Ryan Hartman surprisingly leads the Wild with 13 goals and ranks second with 21 points across 24 games this season. The 27-year-old is now rightfully centering Minnesota's top line between Kirill Kaprizov and Mats Zuccarello. Hartman is on pace to shatter personal bests of 19 goals and 31 points that he established early in his career.
4. Calgary Flames (15-5-5)
Previous rank: 6
While Andrew Mangiapane has obviously been exceptional, we're going to shed some much-deserved light on Oliver Kylington. The smooth-skating Swedish blue-liner went unclaimed on waivers a year ago, and now he's logging top-four minutes and piling up points on one of the NHL's best teams.
5. Toronto Maple Leafs (17-7-2)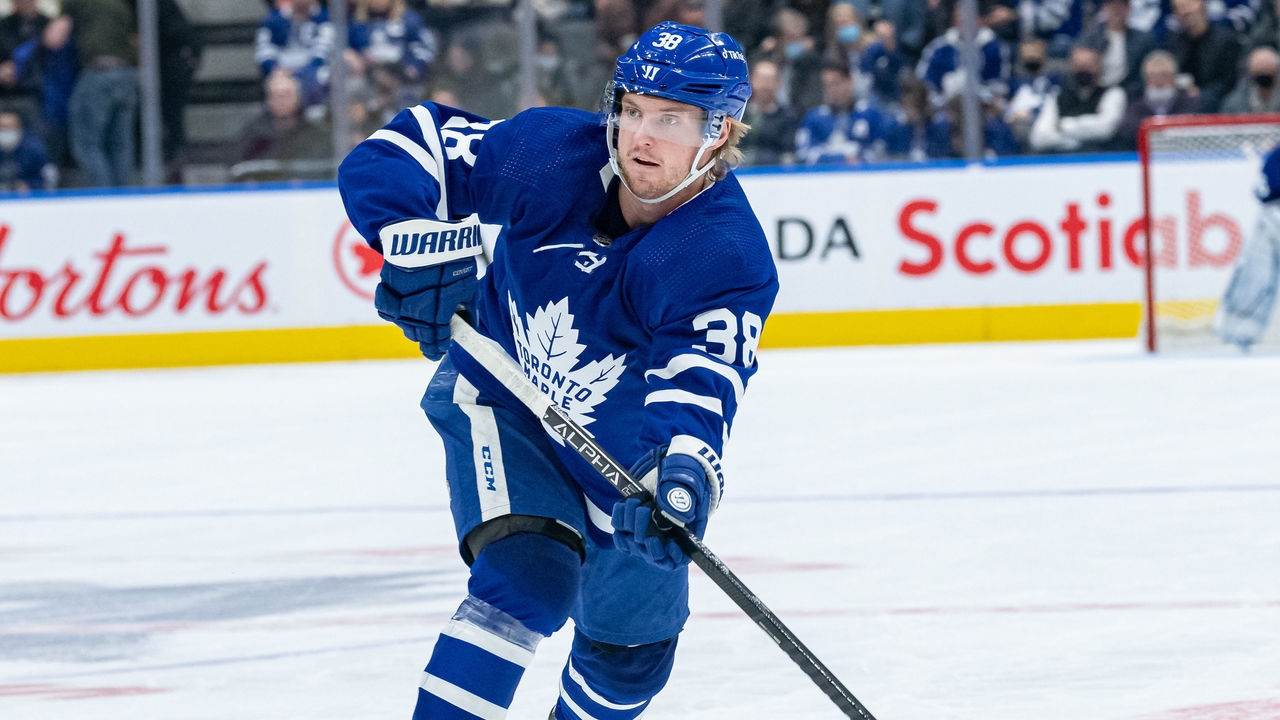 Previous rank: 5
Defenseman Rasmus Sandin has made massive strides in his development this season. The 21-year-old has been limited to sheltered third-pairing minutes, but among NHL blue-liners with at least 300 minutes at five-on-five, he ranks first in expected goals percentage. Unfortunately, he was injured Sunday and his status is up in the air.
6. Washington Capitals (15-4-6)
Previous rank: 3
Aside from Alex Ovechkin's exploits, Ilya Samsonov has been the biggest reason the Capitals have remained so competitive amid a slew of injuries and COVID-19-related absences. The 24-year-old goaltender is 10-1-1 with a .917 save percentage in 13 appearances this season. He's been far more reliable in 2021-22 than he was one season ago.
7. Tampa Bay Lightning (15-5-4)
Previous rank: 7
Cal Foote has taken some time to develop after being selected 14th overall in 2017. He's still not piling up points or playing regularly, but he's been stellar when in the lineup. His 61.3 expected goals percentage is the best among Lightning blue-liners.
8. Carolina Hurricanes (16-6-1)
Previous rank: 1
Many questioned whether signing Frederik Andersen was worth the risk for the Hurricanes. But he's silenced the critics by being one of the NHL's best goalies in 2021-22. He's only played 16 games with Carolina, but the Dane has what would be a career-best .928 save percentage to go along with his 11-5-0 record.
9. Edmonton Oilers (16-7-0)
Previous rank: 4
Jesse Puljujarvi would be a strong choice, but Evan Bouchard is more deserving in our eyes. The Oilers have sustained multiple injuries on the back end, but the 2018 10th overall pick has really stepped up, logging big-time minutes and making significant offensive contributions. A year ago, he couldn't even crack the lineup on a regular basis.
10. Dallas Stars (12-7-2)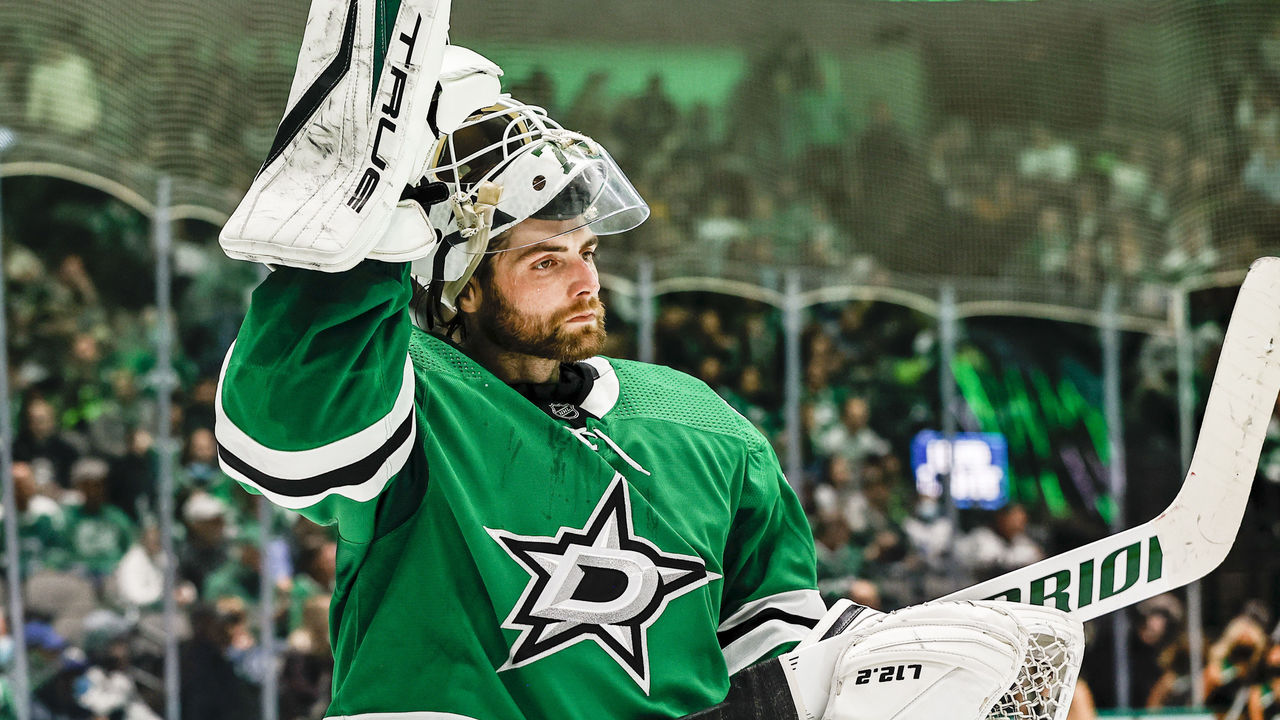 Previous rank: 23
Braden Holtby struggled immensely in his first season away from the Capitals last year, posting an .889 save percentage in Vancouver. It's been a different story this year for the former Vezina Trophy winner, who has a .927 save percentage in 11 contests with the Stars.
11. Colorado Avalanche (12-7-2)
Previous rank: 13
It's not Nathan MacKinnon, Mikko Rantanen, or Gabriel Landeskog who leads the Avalanche in points this season. It's Nazem Kadri, the longtime pest whose best offensive efforts before this were four and five years campaigns ago. The 31-year-old is pacing Colorado with 21 assists and 30 points, matching his assist total from last season and sitting within two points over 36 fewer games.
12. Anaheim Ducks (13-8-4)
Previous rank: 10
It has to be Troy Terry, right? The 24-year-old leads the Ducks in both goals (15) and points (25). He recorded just 20 points in 48 games last season.
13. Boston Bruins (12-8-1)
Previous rank: 9
Charlie McAvoy has been great defensively over the last few years for the Bruins, but he's finally starting to flourish at the other end of the ice. His career high in points is 32, but he's playing at a cool 57-point pace this season.
14. Vegas Golden Knights (14-10-0)
Previous rank: 15
Nic Hague is continuing to develop into a solid top-four defenseman for the Golden Knights. The 23-year-old is averaging 18:34 minutes of ice time per game this season. He ranks third on the team with 35 blocked shots and fifth with 14 takeaways.
15. Winnipeg Jets (12-8-4)
Previous rank: 12
The Jets snatched up Evgeny Svechnikov after the Detroit Red Wings opted not to extend him a qualifying offer. The 2015 first-round pick has developed into a real solid bottom-six player for Winnipeg. He's notched three goals and six assists while owning a 56.55 expected goals for percentage at five-on-five, which is good for third on the team.
16. Detroit Red Wings (13-9-3)
Previous rank: 25
Dylan Larkin didn't play like his usual self last year. He posted a career-worst nine goals and 23 points in 44 games. This season, he's already surpassed that goal total with 10 tallies and looks rejuvenated as the Red Wings continue to make significant strides in their rebuild.
17. St. Louis Blues (12-8-4)
Previous rank: 14
Jordan Kyrou and Robert Thomas are both deserving, but we're going with the latter here. Thomas only tallied 12 points in 33 games during an injury-plagued 2020-21 campaign but already has 20 assists in 24 contests this season - good for top 10 in the league.
18. Pittsburgh Penguins (11-8-5)
Previous rank: 18
Evan Rodrigues is proving it's never too late for a breakout season. The 28-year-old has already tallied eight goals and eight helpers in 24 contests, putting him well on his way to a career year. Rodrigues was an integral offensive catalyst while the Penguins were dealing with early-season injuries, but even now that the team has gotten healthier, he's holding down a spot on Sidney Crosby's wing.
19. Nashville Predators (13-10-1)
Previous rank: 20
The Preds' decision to protect Alexandre Carrier in the expansion draft came as a surprise to some, but the 25-year-old blue-liner is rewarding his team's faith. He ranks third among Nashville D-men in average ice time (20:19) and second in points (eight).
20. San Jose Sharks (13-11-1)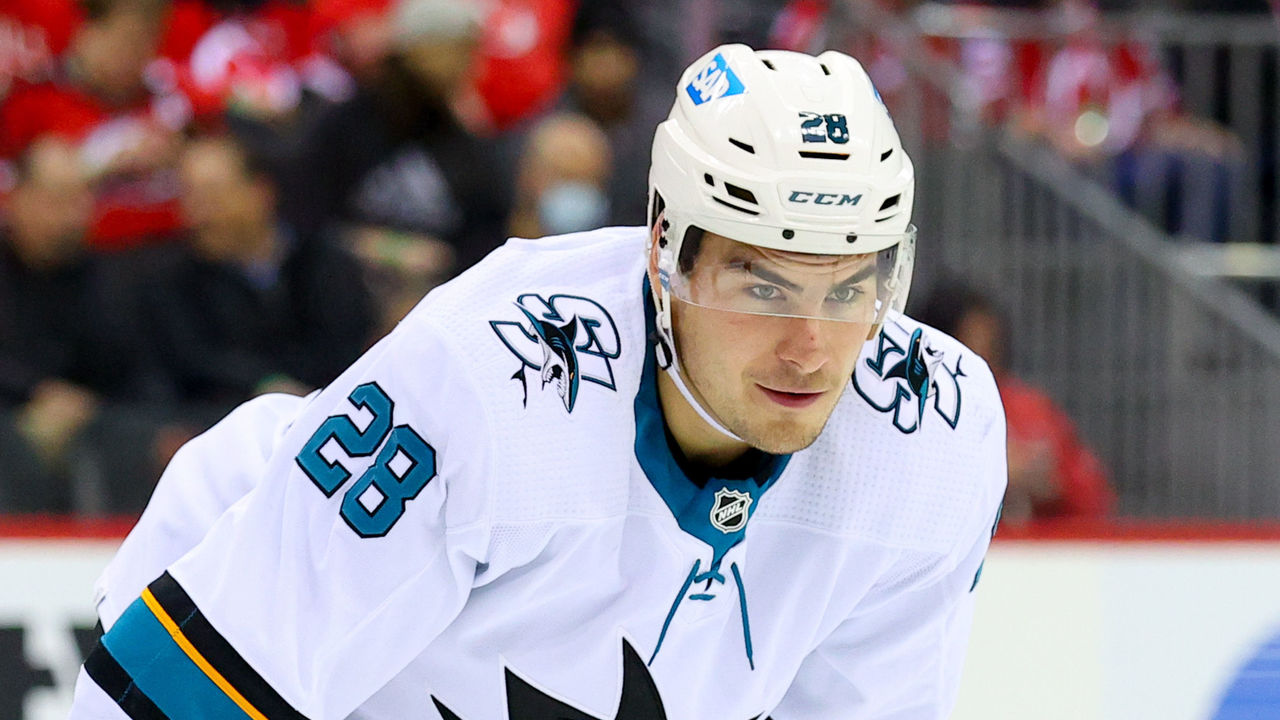 Previous rank: 26
It's Timo time in San Jose. Meier is leading the Sharks in goals (11) and points (26) through 20 games and has almost matched his output of 12 goals and 31 points from last year. The Sharks are playing much better as a group this season and Meier is leading the charge on offense.
21. Los Angeles Kings (10-9-4)
Previous rank: 19
Is Jonathan Quick back? The 35-year-old is shining in the Kings' crease, playing his best hockey of the last decade. After posting an .898 save percentage last year, he owns an impressive .924 mark this season. It looked like Cal Petersen was going to own the crease this campaign, but Quick has done more than enough to earn more starts.
22. Columbus Blue Jackets (13-10-0)
Previous rank: 21
Jake Bean had difficulties carving out a regular role for himself in Carolina, but he's been a real asset in his first season with the Blue Jackets. The 23-year-old has played over 22 minutes a night, second on the team behind Zach Werenski.
23. Seattle Kraken (9-13-2)
Previous rank: 31
Brandon Tanev has quickly become a fan favorite among Kraken fans for his tenacious play, but he's also having a banner year. His 53.5 expected goals percentage is a personal best, but he's also on pace for career highs in goals (27) and points (44).
24. Chicago Blackhawks (9-13-2)
Previous rank: 27
Brandon Hagel has seemingly come out of nowhere to become a relevant player for the Blackhawks. A sixth-round pick by the Buffalo Sabres in 2016, Hagel is fifth among Chicago forwards in ice time, second in goals, third in points, and first in expected goals percentage.
25. New Jersey Devils (9-9-4)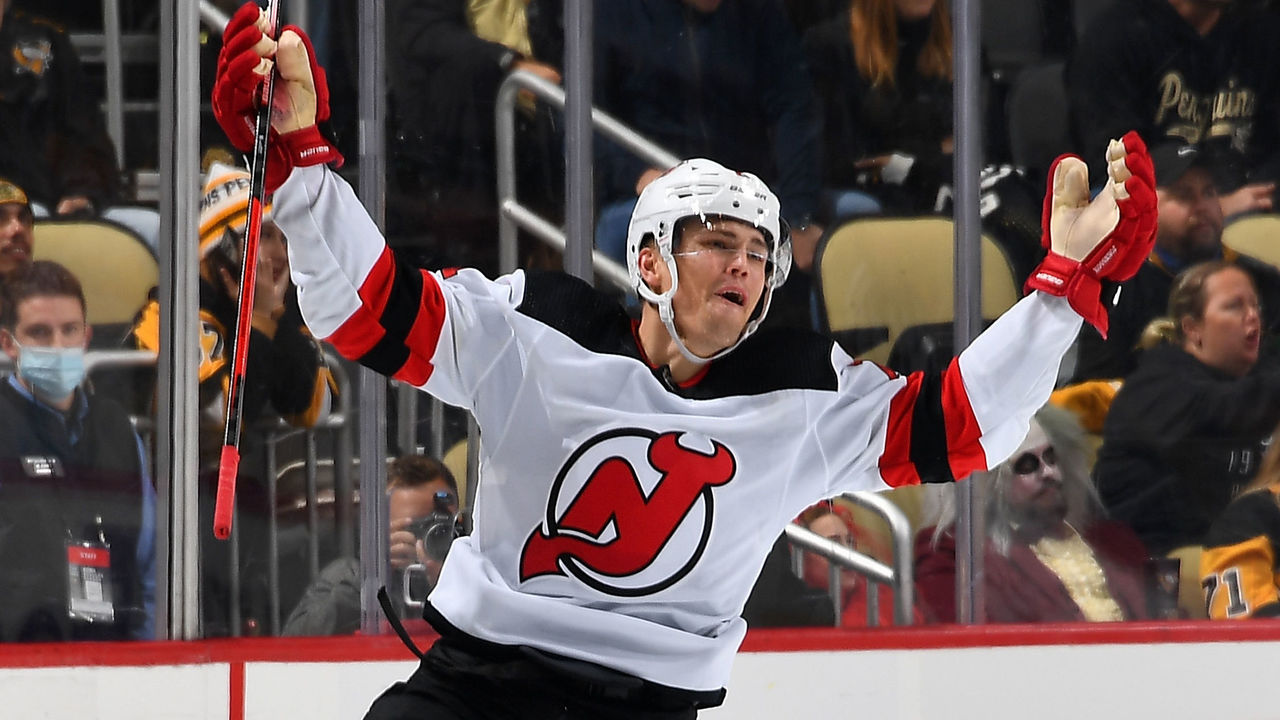 Previous rank: 17
Andreas Johnsson's first season with the Devils could not have gone worse, as he recorded just 11 points in 50 games. However, the Swedish winger has been an offensive catalyst for the club this year, registering nine goals and nine assists in just 22 contests.
26. Philadelphia Flyers (8-10-4)
Previous rank: 16
There was nowhere to go but up for Carter Hart after a disastrous 2020-21 campaign in which he posted a dreadful .877 save percentage. It's mightily impressive that he's played his way back into Team Canada conversations with an excellent start to the new season.
27. Buffalo Sabres (8-13-3)
Previous rank: 24
While the Ryan O'Reilly trade continues to look horrendous to this day, at least the Sabres have Tage Thompson to show for it. The 6-foot-7 24-year-old is enjoying a breakout year in his first NHL season as a full-time center. His 10 goals and 16 points are already career highs.
28. Ottawa Senators (6-15-1)
Previous rank: 29
It's hard to find many positives about the Senators' season, but Drake Batherson has emerged as a legitimate top-six threat. He leads the team with 18 points in only 17 games.
29. Vancouver Canucks (8-15-2)
Previous rank: 30
Does a new head coach count? With Travis Green out of the picture, bringing in Bruce Boudreau could help inject some life into these Canucks. The team has too much talent to be this bad, so an improvement behind the bench should hopefully turn things around.
30. Arizona Coyotes (5-17-2)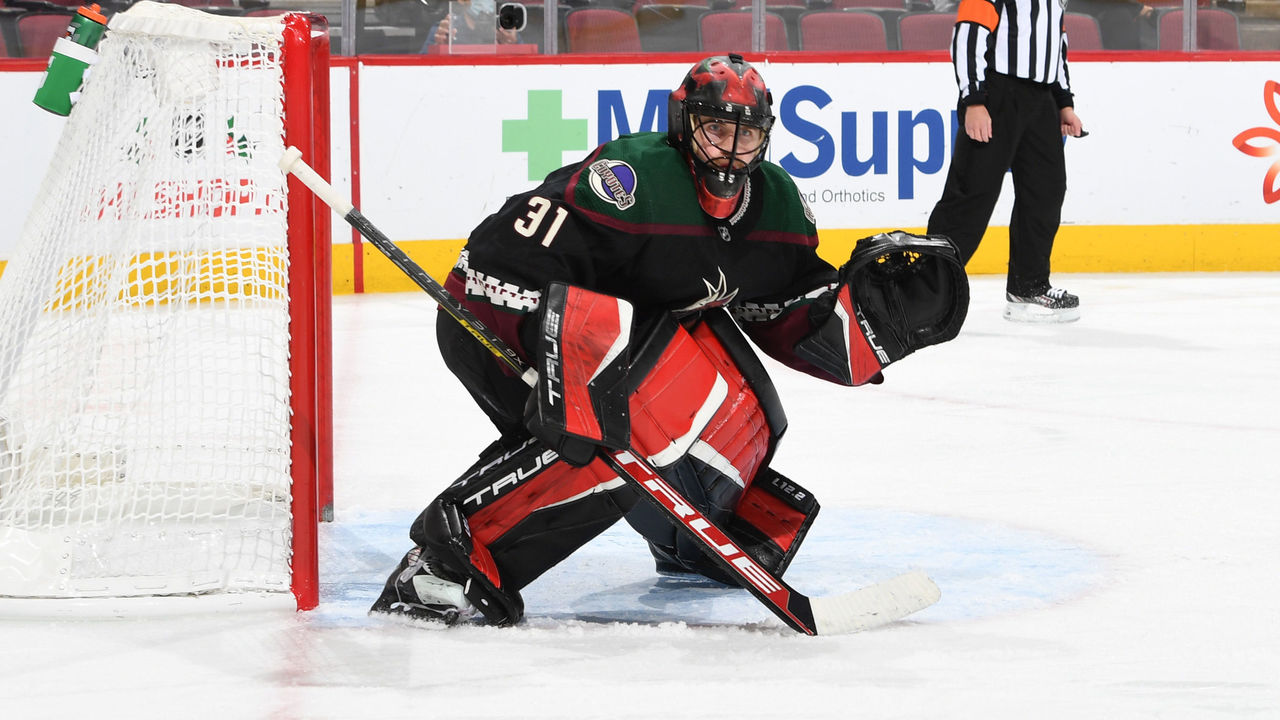 Previous rank: 32
Shayne Gostisbehere and Travis Boyd have been surprisingly solid for the moribund Coyotes, but Scott Wedgewood is Arizona's most improved player. The 29-year-old goaltender has a .921 save percentage over nine contests in 2021-22, a career-best mark aside from a four-game run in his rookie year. Wedgewood hasn't been flawless, but the fact that he also has a positive goals saved above expected rate on such an atrocious team speaks volumes about his value.
31. Montreal Canadiens (6-17-3)
Previous rank: 28
There isn't much individual improvement to be found on the Canadiens this season, but Chris Wideman has stepped up amid the numerous injuries to defensemen. The journeyman has nine points in 19 games, is tied for fourth on the team with seven assists, and has managed to drive possession with a 52.92 expected goals for percentage, all while logging a career high in average ice time.
32. New York Islanders (5-10-5)
Previous rank: 22
Second-year goaltender Ilya Sorokin has been tasked with handling a larger workload this season, starting 15 of the Islanders' 20 games. He's managed to improve his save percentage by eight points from his stellar rookie campaign.
(Analytics sources: Evolving Hockey, Natural Stat Trick)
Comments
✕
NHL Power Rankings: Each team's most improved player
  Got something to say? Leave a comment below!