Key takeaways and analysis from Week 12 in the NFL
Sunday Rundown recaps the most important developments from the day's action and examines their significance moving forward.
Trev's big moment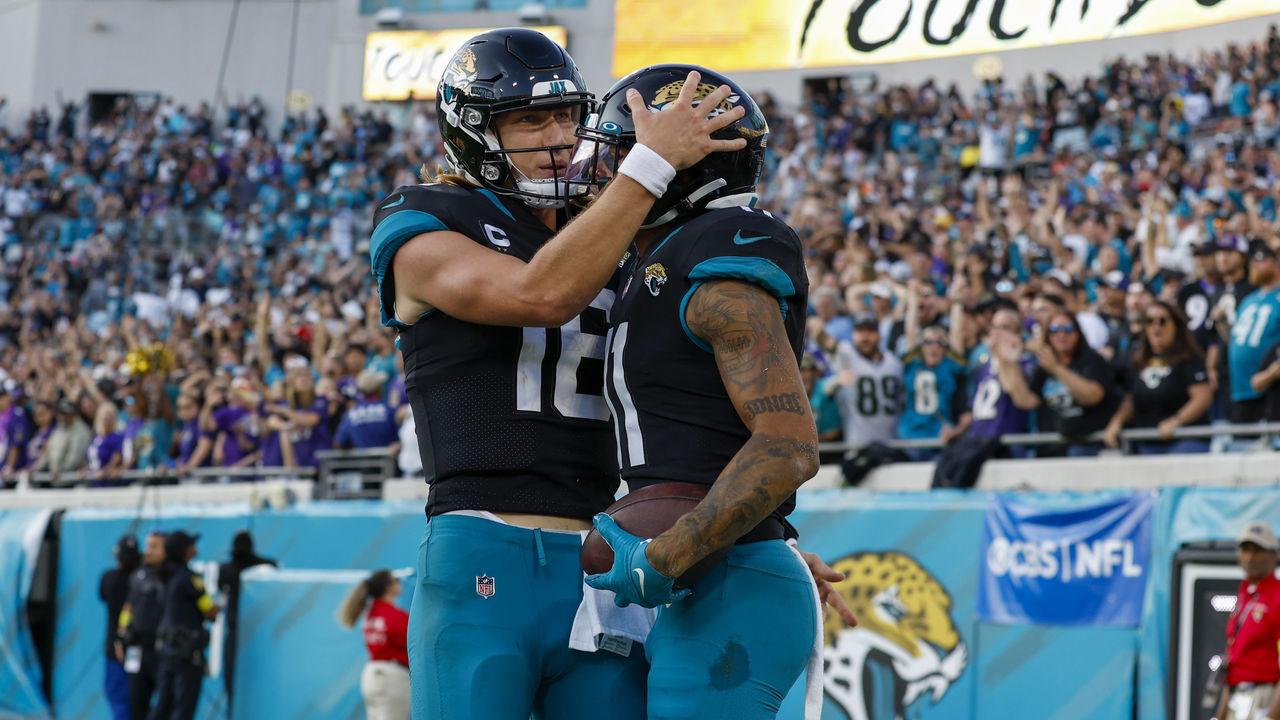 He's here, folks.
It's been a slow build to this point, as Trevor Lawrence's rookie season was a bit of a mess. And as much as we can (and should) put the blame on Urban Meyer, there aren't a whole lot of people who want to hear that kind of excuse when you're the No. 1 overall pick. Fair enough.
After some inspiring play to start this season, he had another five-game stretch in October that wasn't so hot. Naturally, this caused many to focus on the negative and wonder if he'd ever live up to the lofty draft status. Don't look now, but the flashes of brilliance are suddenly becoming his standard.
Lawrence had actually been playing at an especially high level in the two games heading into Jacksonville's Week 11 bye. Only one of which resulted in a win, but both efforts saw him take care of the ball, make plays with his legs, and connect on a number of the big-time throws that made him such an enticing prospect coming out of Clemson. And then he took it to another level Sunday against the Ravens, authoring the signature moment of his young career.
The first crucial point in the action came early in the fourth quarter, with the Ravens up nine and threatening to put the game away. Lawrence led the Jaguars on a clutch 14-play, 75-yard drive to get into the end zone and keep the contest within reach. A field goal following a Ravens turnover temporarily put Jacksonville ahead, but Baltimore again went up by a touchdown with just over two minutes to play.
Lawrence responded by engineering a 10-play, 75-yard drive that featured several jaw-dropping throws, including an incredible touchdown strike to Marvin Jones. Riding the momentum, Doug Pederson was content to keep the ball in his young quarterback's hands to play for the win. Lawrence came through with a two-point strike to Zay Jones that, despite the best efforts of Justin Tucker, effectively ended it.
For a Jacksonville organization that has never had a young franchise quarterback, consider this a moment to remember. It's the first time in franchise history that the Jaguars have won after trailing by seven-plus points in the final minute, according to Elias Sports Bureau. They had been 0-183 in such games heading into this week.
There will still be bumps in the road, as there are with all young quarterbacks. Not everyone (or anyone) can be Patrick Mahomes. But don't let the football world's eagerness to write off young talent, and to declare the next draft bust, cause you to miss out on the emergence of another star talent at the position.
If you can't see it with Lawrence now, you probably just don't want to.
Bold move pays off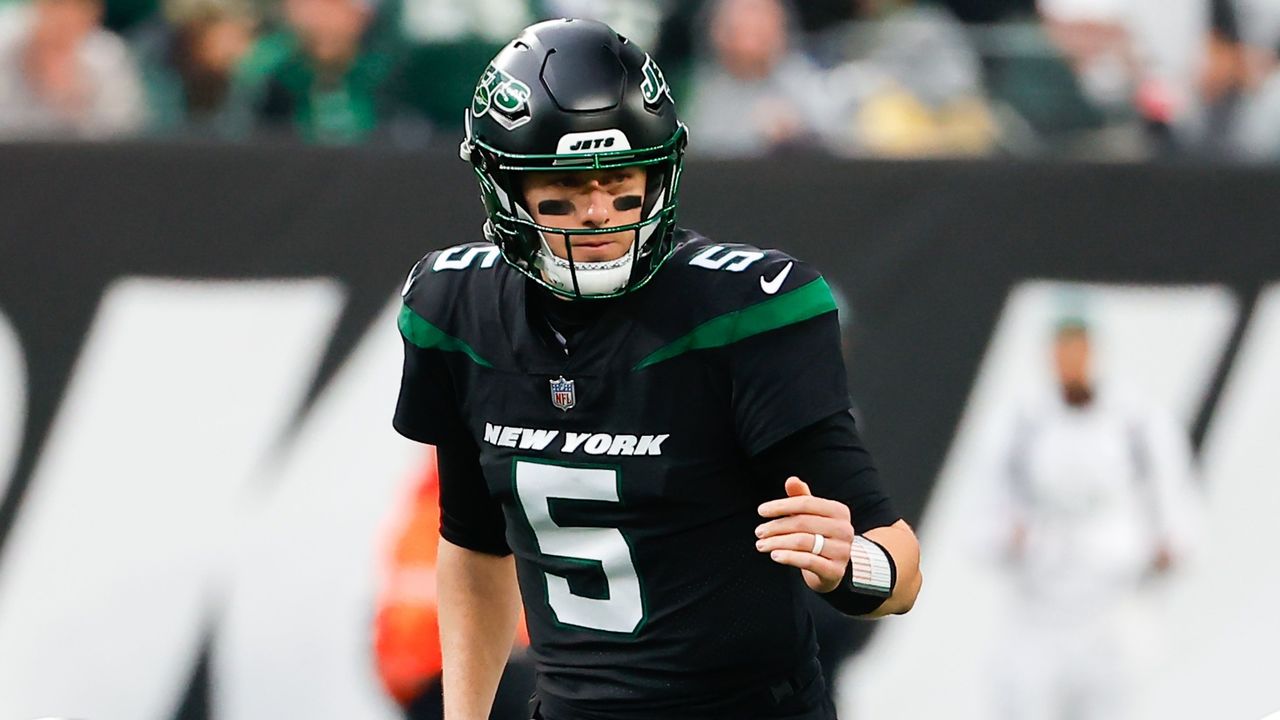 Benching Zach Wilson, a move that seemed like a no-brainer to the rest of us, had to be a difficult decision for the Jets. The last thing you want to do just one year after selecting a quarterback with the No. 2 overall pick is sit him down because he's playing that poorly.
Robert Saleh and the rest of the Jets' staff deserve a ton of credit for doing what needed to be done out of respect for everything else they've built. And the results speak for themselves.
Mike White was a massive upgrade in Sunday's 31-10 win over the Bears. The former fifth-round pick, who only had three previous starts coming into this week, completed 22-of-28 passes for 315 yards, three touchdowns, and no interceptions. He also took just one sack on the day, a result of the offense being operated by a quarterback who actually gets the ball out of his hands on time.
None of this is to say that White, despite the folk-hero status he may well achieve in New York, is the answer under center. It was an outstanding performance, to be sure, but more than anything else, this was about the Jets' offense no longer being held back by Wilson.
Remember, this is a quarterback-friendly system from the Shanahan tree. And with the talent the Jets have both at receiver and on the offensive line, the signal-caller is set up for success - especially one with Wilson's physical gifts. But that doesn't mean it's plug-and-play. You still have to be able to run the offense as intended.
Just look at the production from the Jets' young pair of wideouts with White. First-round rookie Garrett Wilson found the end zone twice in the win over Chicago - his first two scores since the pair he posted with Joe Flacco in Week 2. Elijah Moore, who had been upset with a diminished role after showing his upside as a rookie in 2021, got involved with two catches for 64 yards and his first score of the year.
It wasn't exactly a secret that Moore's talents were going to waste this season.
Unspectacular as White may be, the Jets can open up the full playbook and make use of their best playmakers with him at the controls. No longer are they trying to run an offense while hiding the quarterback.
A less chaotic signal-caller gives New York a far better chance to make the most of the talent elsewhere on this roster, including one of the league's premier defenses, and finally get back to the playoffs. Wilson isn't getting that job back - not this season, and potentially not ever.
Last straw for Hackett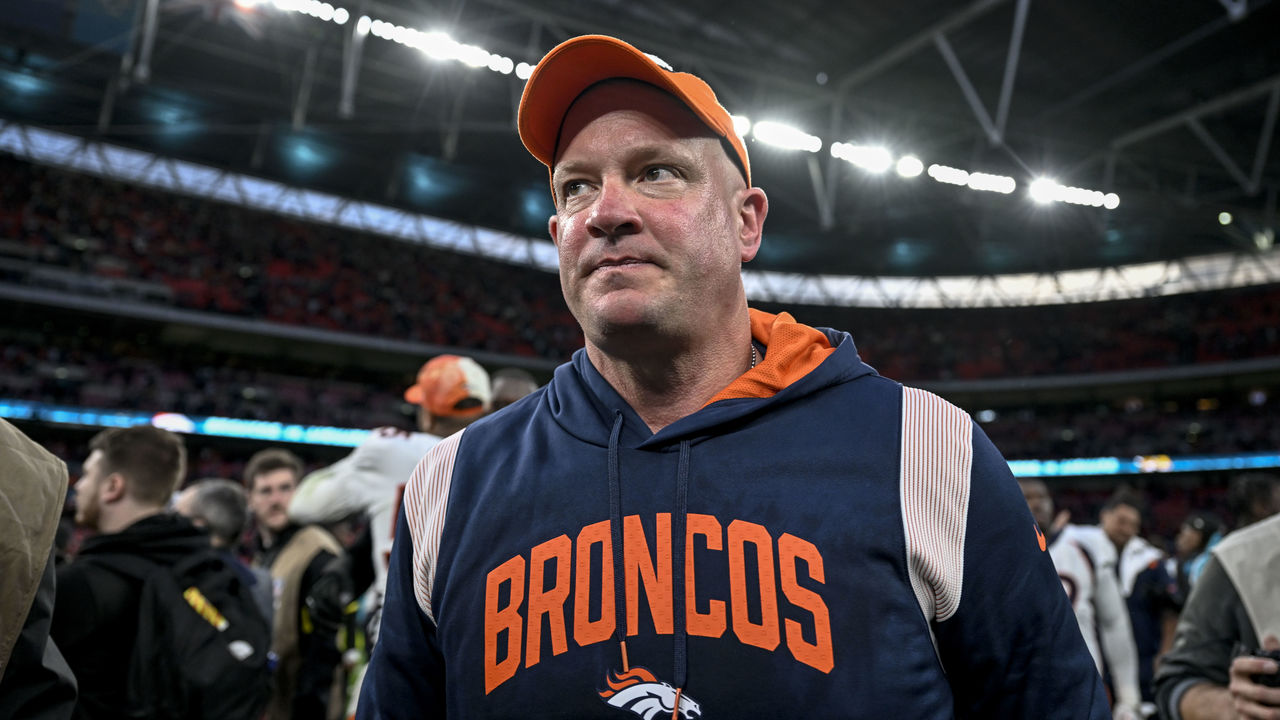 As it turns out, there was still room for things to get worse in Denver.
Sunday's 23-10 loss to the Panthers represents a new level of embarrassment for a team that was thought to have Super Bowl aspirations. Nathaniel Hackett was seemingly already unlikely to return, but this performance should just about seal it.
Hired away from the Packers on the back of his success with Aaron Rodgers, Hackett was supposed to pair with Russell Wilson in building an offense that could finally complement one of the NFL's best defenses. Instead, the Broncos have now been held to 10 or fewer points in six of their 11 games. And they've topped the 20-point mark just twice.
Mustering 14.27 points per game isn't just terrible - it's historically pathetic. It marks the NFL's lowest scoring average since the Browns back in 2000, according to ESPN's Field Yates. Just think about all the horrifically bad offenses in that time span that were statistically better than the Broncos are right now.
Wilson certainly deserves some of the blame here, as his transition to the new system and away from the comfort he had in Seattle has been a nightmare. And when you're a future Hall of Famer making nearly $50 million per year, it's not unreasonable to expect that, when all else fails, you at least occasionally elevate the offense around you. This latest performance, in which he was outplayed by Sam Darnold, was the latest example of Wilson doing anything but.
Whether a new staff will fare any better with this version of "Mr. Unlimited" - who turns 34 this week - is anyone's guess. But the Broncos, having committed to their quarterback for at least the next three years, have no choice but to hope that's the answer. All we know for certain right now is that Hackett isn't.
Denver may be inclined to wait until January to avoid the bad optics of a first-year head coach not even making it a full season. But if you can get a jump-start on a search that could potentially salvage the Wilson trade and, by extension, the team's Super Bowl hopes, why not do so?
Either way, look for Denver to target some big names - Sean Payton, Jim Harbaugh - this time around. The only question is whether those kinds of superstar coaches will still see this as an attractive opportunity.
Eagles run game overwhelms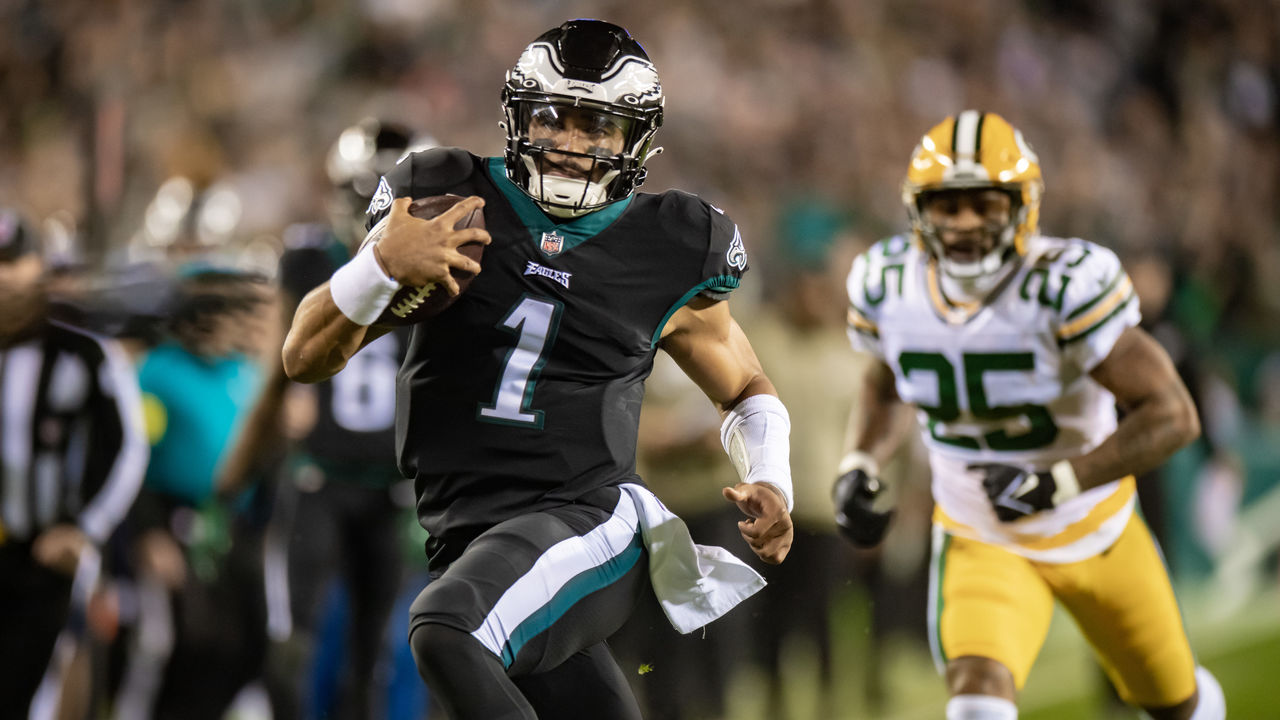 There really is nothing worse than a team lining up, running it right at you, and realizing there isn't a thing you can do about it. Green Bay's defense was absolutely helpless Sunday night in Philly.
The key to the Eagles' ground game is the NFL's premier offensive line. Their front five, featuring two All-Pro talents in Lane Johnson and Jason Kelce, moves people off the ball and out of their gaps unlike any other. Add in the option to get Jalen Hurts involved on designed runs, giving the blocking scheme a numbers advantage it didn't even need, and playing run defense against the Eagles becomes a nightmare.
On this particular occasion, the Eagles racked up an outrageous 363 rushing yards on an average of 7.4 per carry. Hurts, who truly turns into a second running back with the ball in his hands, led the way with 157 yards. That sets a new Eagles single-game rushing record for a quarterback and came close to the NFL regular-season record of 178, set by Justin Fields earlier this month. Miles Sanders also went off to the tune of 143 yards, a new career high for the fourth-year back.
Part of this was the Packers channeling that old Dom Capers defense that was just along for the ride as Colin Kaepernick and the 49ers went off for 323 rushing yards in the playoffs in 2013. This latest run defense calamity is the first regular-season game since 1978 where Green Bay has allowed 300-plus rushing yards.
Packers woes aside, this is also a matter of the Eagles' offense just being that good. And considering the way the league is trending, with defenses increasingly built to stop the passing game, you can certainly ride a dominant rushing attack deep into the playoffs. What sets the Eagles apart is that with Hurts developing as a passer and A.J. Brown and DeVonta Smith providing a dangerous duo of weapons on the outside, stacking the box to shut down the run game is a risky proposition. It's a pick-your-poison dilemma with no right answer.
The only reliable way to limit this unit is to jump out to a big lead and make the Eagles play from behind. But that's also easier said than done against a top-five defense. There's a reason Philly is now 10-1 and cruising to the No. 1 seed.
Best of luck to the other NFC contenders.
4 NFC East playoff teams?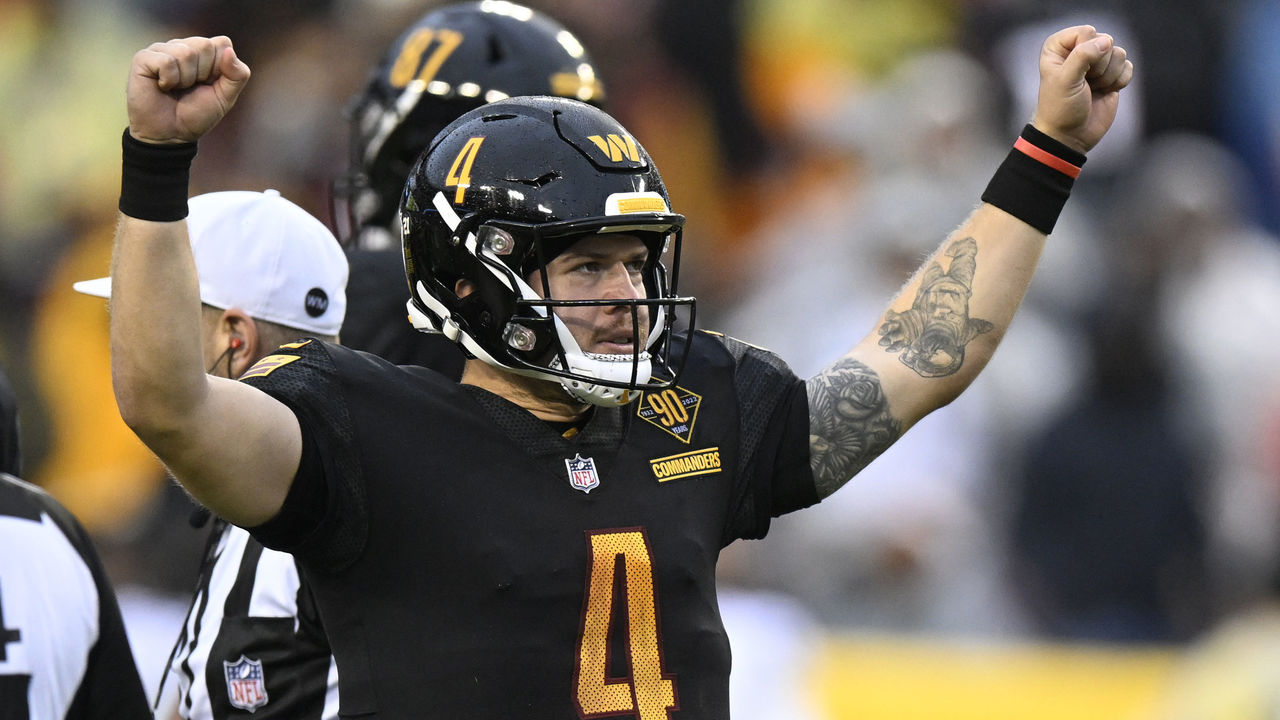 Heading into this season, the NFC East wasn't even on the radar as the NFL's best division. Among other candidates, the talk was understandably about the arms race in the AFC West. And with the playoffs now having three wild-card entries, there was some thought that we could see every team from one division in the postseason.
As we now know, that won't be happening with the AFC West. But another division has a chance to accomplish that feat.
The Eagles and Cowboys are virtual locks for the playoffs at this point. Philadelphia is arguably the best team in football, and Dallas isn't far behind, if at all. But with the emergence of the Giants and Commanders, the entire NFC East is well-represented in the playoff picture.
Despite their Thanksgiving Day loss to the Cowboys, the Giants currently sit at 7-4. There's lots of work to be done with a challenging schedule ahead, but the unexpected start, led by Coach of the Year candidate Brian Daboll, gives them some room for error.
Washington, meanwhile, has quietly been one of the stories of the year. In bouncing back from a dreadful 1-4 start, Sunday's victory over the Falcons gives the Commanders their sixth win in the last seven games. And their only loss in that stretch was a 20-17 defeat to the Vikings.
If the playoffs started today, all four teams would be in. While a host of remaining intradivision games could make it difficult to avoid at least one of the bunch falling off, it's certainly on the table - especially considering how few other NFC teams appear capable of putting it together.
Quick slants
Bucs are finished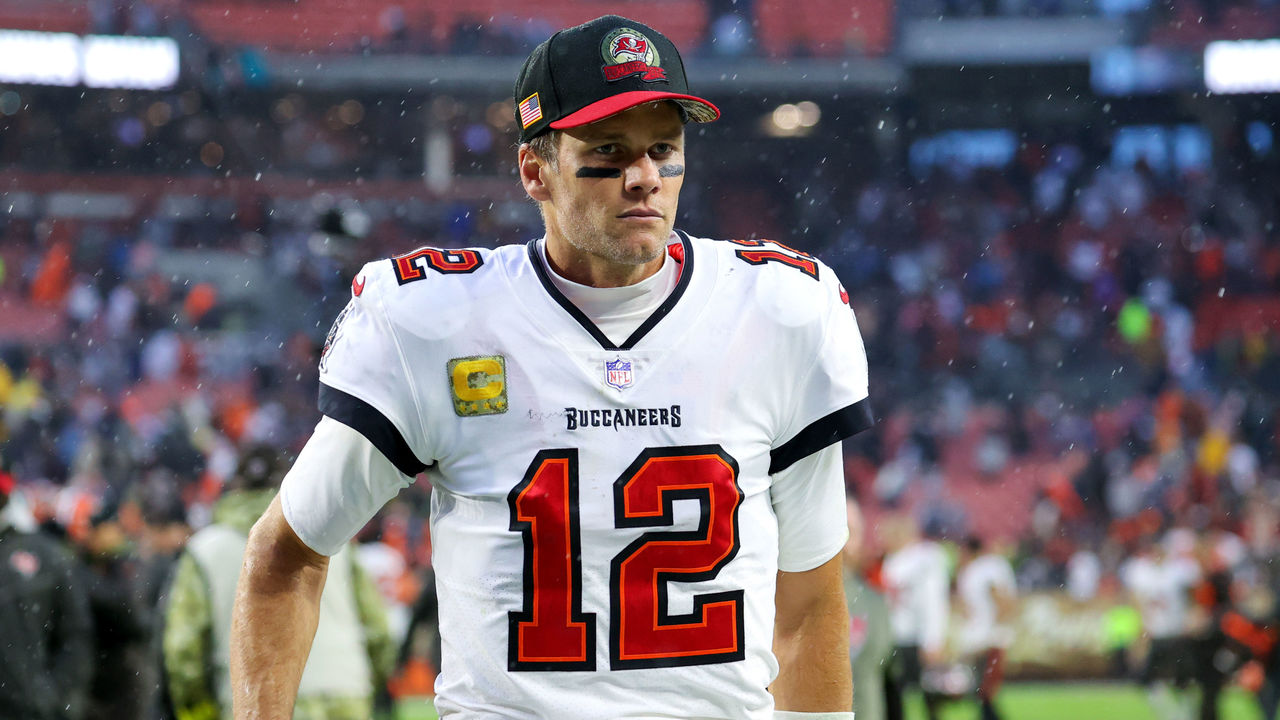 Alright, that's it. We should be well past the point of maintaining any sort of blind hope for Tampa Bay in anticipation of some vintage Tom Brady magic. Being held to 20 points through four quarters and overtime against Cleveland, which entered play with the NFL's 30th-ranked scoring defense, is perhaps the most damning indictment of what this offense has become. The Bucs are probably still going to make the playoffs, but only because the rest of the NFC South is even worse than they are. It would take a truly wild run of incompetence from the rest of the conference to let Tampa Bay go on any sort of lengthy postseason run this year. Brady hitting the market this offseason is going to add some real spice to an otherwise underwhelming free-agent class.
Staley fearless
Brandon Staley was one of the league's most analytics-friendly coaches last season, focusing on process over results and staying aggressive in many situations where other coaches would get conservative. The outcome wasn't always in his favor, but the decisions were almost always right. Though he's dialed back the aggressiveness at times this year, perhaps due to injuries on offense, he went all in with the game on the line Sunday against the Cardinals. Kicking the extra point with seconds to play and effectively forcing overtime would have been understandable. Going for two and coming up short, fair or not, would have ramped up the criticism he's faced of late. And yet, he didn't hesitate. Justin Herbert found Gerald Everett for the game-winning two-point conversion, making Staley look like a genius. This could be a massive win for the Chargers in the AFC playoff race.
Kingsbury's seat hot
The Cardinals' offense has far too much talent to be performing at the level it is right now, particularly in critical moments. In Sunday's loss to the Chargers, Arizona had three consecutive three-and-outs after taking a 24-17 lead late in the third quarter. If your team-building strategy is going to be to simply collect names, regardless of whether the price or the fit make sense, you should probably have a coach who gets more out of his talent. Kliff Kingsbury needing a meeting with Kyler Murray to work on their communication as we come up on the end of their fourth season together is yet another sign that this just isn't working. Firing Kingsbury less than a year after extending him through the 2027 season would be a tough sell for ownership. But why let one mistake turn into two?
49ers D does it again
San Francisco's offense will get a lot of attention looking ahead to the playoffs, and justifiably so. The star power is real. But make no mistake: This team goes as far as the defense will take it, and it sure seems like that could be pretty far. A shutout win over New Orleans - the Saints' first shutout loss since 2001, ending the NFL's longest streak - was the latest confirmation of this being a truly special unit. If you want to say it was only Andy Dalton and the Saints, fine. In that case, consider that the 49ers have now gone four straight games without allowing a point in the second half. That'll play in January. Maybe February, too.
Pay that man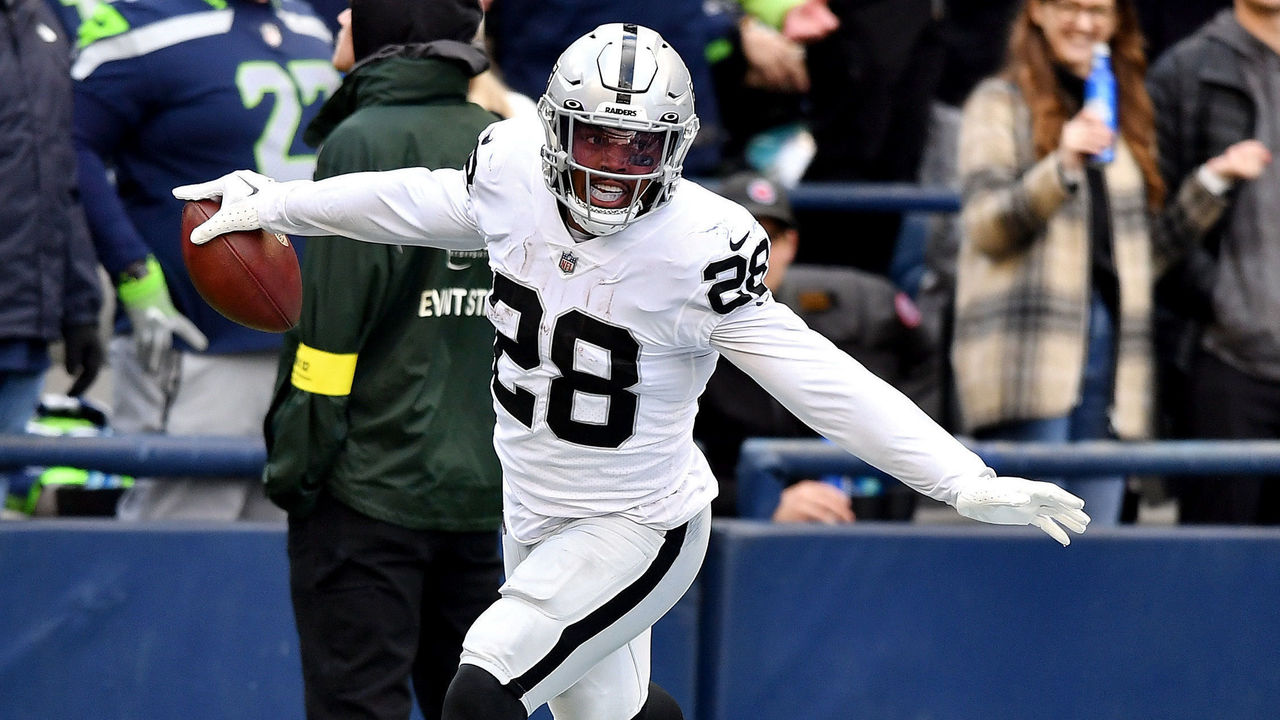 Josh Jacobs willed the Raiders to victory Sunday afternoon in Seattle, running for a career-high 229 yards that included a walk-off 86-yard touchdown in overtime, his second score of the game. Jacobs also had a major role as a pass-catcher, racking up 74 yards to tie Davante Adams for the team lead on the day. The massive performance makes him just the 11th player in NFL history to top 300 yards from scrimmage, and he also now leads the league in rushing with 1,159 yards in 11 games. Jacobs' rise to elite status on the heels of the Raiders' new regime declining his fifth-year contract option has been a remarkable story. Whether it's in Las Vegas or elsewhere, the 24-year-old appears poised for a major payday when he hits free agency next spring.
Bengals OL shines
Facing the same Titans defense that bludgeoned them for nine sacks in the playoffs last year figured to be a true test of where this new-look Bengals offensive line stood heading into the stretch run of the season. The results were outstanding. The front five was a major factor in Cincinnati coming away with the win despite the absence of both Ja'Marr Chase and Joe Mixon. Joe Burrow was sacked just once on the day, and the offense was also able to move the ball on the ground. If this group can build on that promising performance, and the passing game can continue to adjust and find success over the middle of the field, the Bengals could hit their stride just in time for the playoffs.
Treylon Burks breakout
Burks is starting to show signs of the playmaker he was drafted to be last spring. The first-round rookie had the best game of his young career in last week's win over the Packers, racking up seven catches for 111 yards, including a 51-yard play downfield. He had another 51-yard grab Sunday against the Bengals en route to a four-catch, 70-yard day. Burks emerging as a consistent big-play threat would be a huge development for the Titans offense looking ahead to the playoffs.
Stat of the week