Sunday Rundown recaps the most important developments from the day's action and examines the significance of those events moving forward.
Murray-Hopkins magic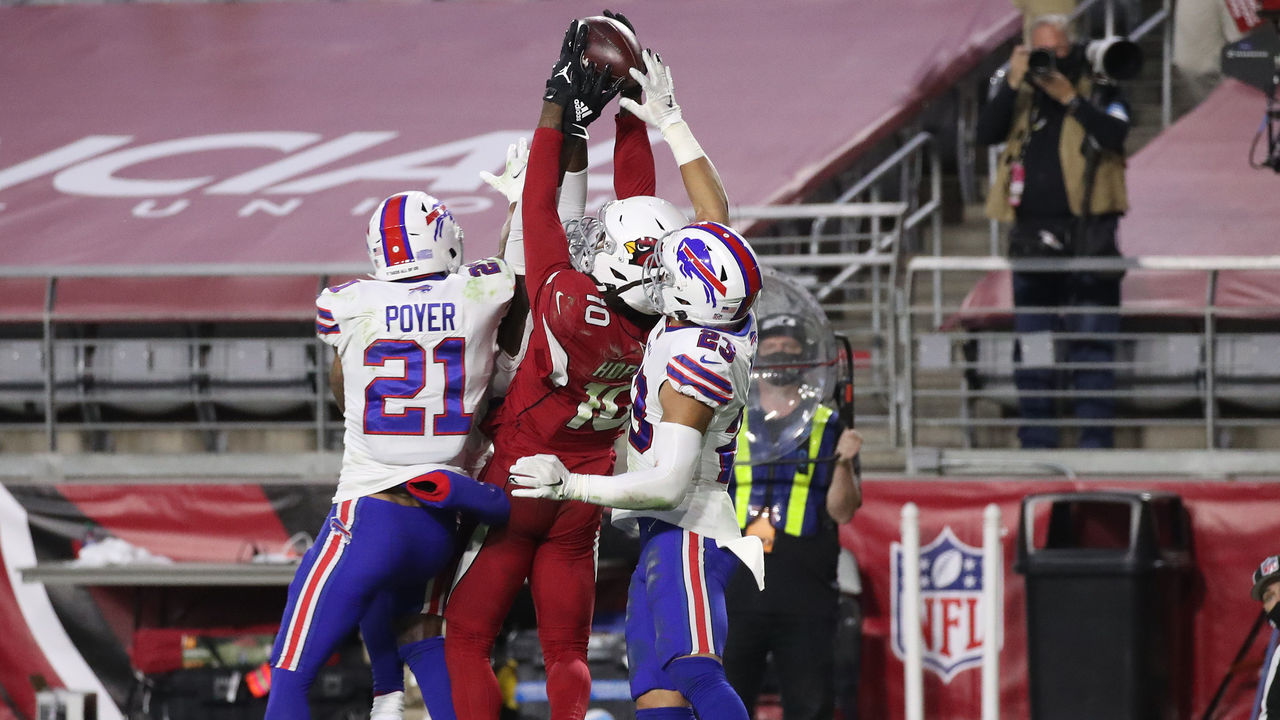 Where else to begin than with Kyler Murray, DeAndre Hopkins, and the Hail Mary that lifted the Arizona Cardinals past the Buffalo Bills in what promised to be the most fun game of the weekend?
That thrilling finish - as wild and improbable as it was - was really just the nightcap to another outstanding performance by Murray, Hopkins, and the Cardinals. They've now won four of their last five and have scored at least 30 points in all five of those games. If it seems like Arizona plays high-scoring heart-stoppers like this every week, that's probably because the Cardinals have played high-scoring heart-stoppers in each of their last three games.
It'll be a footnote to the Murray-to-Hopkins play, but Bills QB Josh Allen marched his team 78 yards in 12 plays and staked Buffalo to a 30-26 lead with 34 seconds remaining on a terrific 21-yard touchdown pass to Stefon Diggs. The fact that those efforts weren't enough is a testament to the kind of sky's-the-limit potential Murray keeps displaying with both his legs and his arm.
Murray seemed to be the perfect fit for head coach Kliff Kingsbury's college-style offense, but he's also taking that expectation to another level with an all-world talent like Hopkins as his top target.
The fallout? Arizona's win combined with the Los Angeles Rams' win against the Seattle Seahawks means the Cardinals, Rams, and Seahawks are all 6-3 and locked in a three-way tie atop the NFC West. And, oh, the Cardinals visit the Seahawks on Thursday night in a rematch of the overtime barn burner from Week 7. It's a reason to tune into Thursday Night Football and to stay up until the end.
The AFC East is officially a race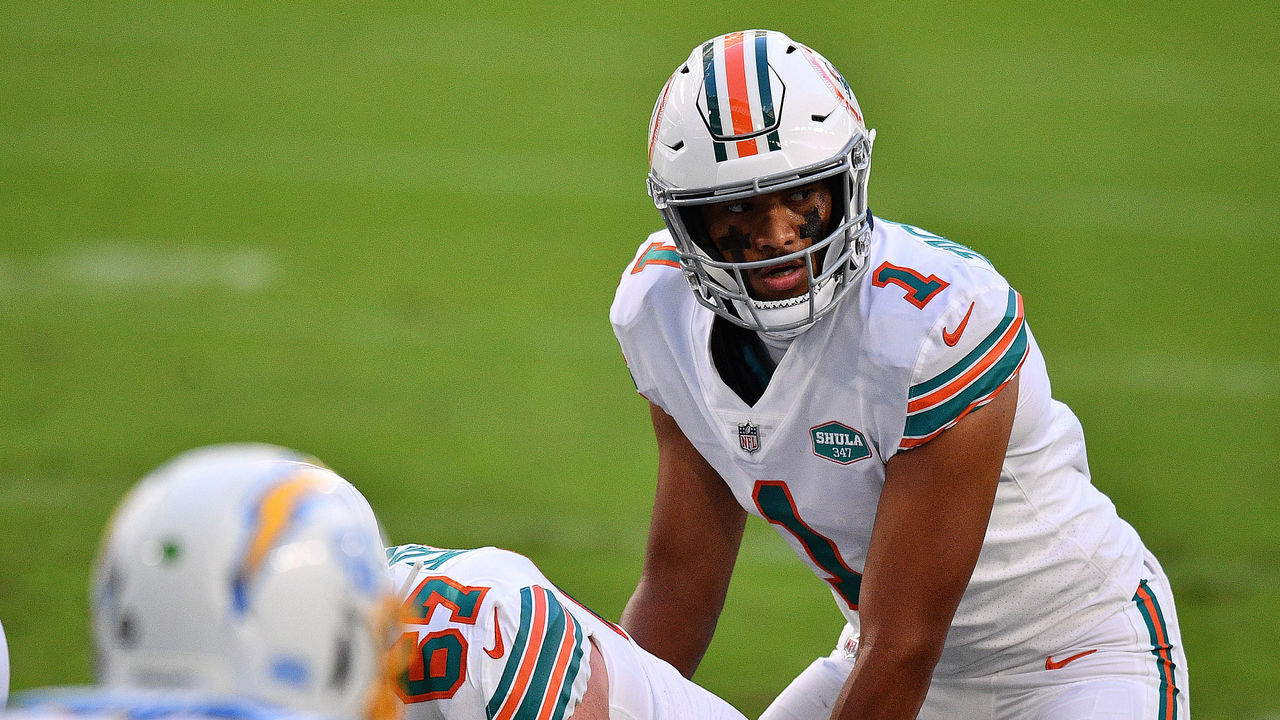 There are repercussions from Buffalo's shocking loss, too. The Bills, which have a bye coming up, are now just half a game ahead of the red-hot Miami Dolphins, winners of five straight. After 20 years of getting rolled by the New England Patriots in the AFC East, both teams appear to have perfectly timed their ascents in the right year. Now it looks like they might battle each other for the division crown.
Buffalo has an early-season win over the Dolphins in hand and the two teams will meet again in South Florida in Week 17 - possibly with the division title and serious playoff positioning on the line.
But this is what their respective schedules look like between now and then:
| Week No. | Bills (7-3) | Dolphins (6-3) |
| --- | --- | --- |
| 11 | Bye | at Broncos (3-6) |
| 12 | Chargers (2-7) | at Jets (0-9) |
| 13 | at 49ers (4-6) | Bengals (2-6-1) |
| 14 | Steelers (9-0) | Chiefs (8-1) |
| 15 | at Broncos (3-6) | Patriots (4-5) |
| 16 | at Patriots (4-5) | at Raiders (6-3) |
Buffalo's opponents in the next six weeks are a combined 22-24. Miami's are 23-30-1.
Here come the Raiders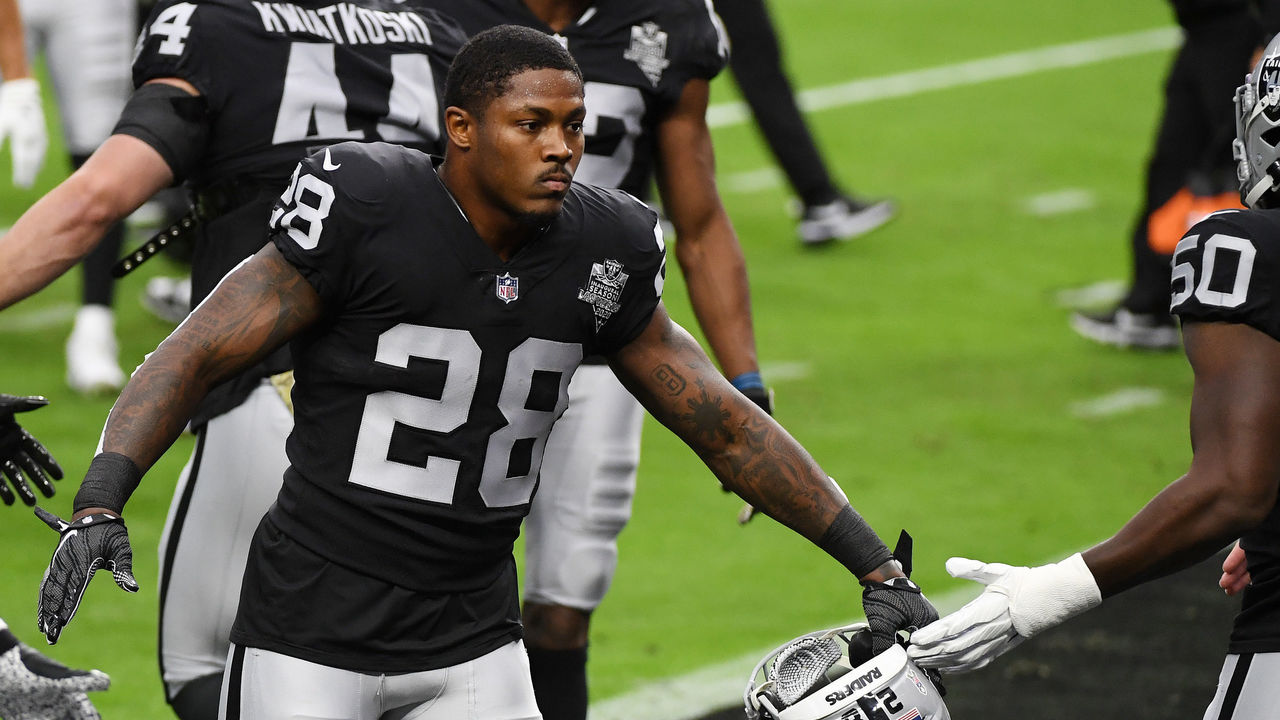 The Las Vegas Raiders beat up the Denver Broncos and have now won four of five to sit two games behind the Kansas City Chiefs in the AFC West.
The Raiders are doing it all with their unheralded defense, which is ranked 30th in DVOA largely because the unit played so poorly earlier in the season. But Vegas hasn't allowed more than 26 points in its last three games thanks in part to players like linebacker Nicholas Morrow - a one-time undrafted free agent who had a sack, two quarterback hits, two passes defensed, and a forced fumble on Sunday.
The Raiders happen to be the only team to beat the Chiefs this season. Lo and behold, they face them again next Sunday night in Vegas.
What's up with Drew Brees?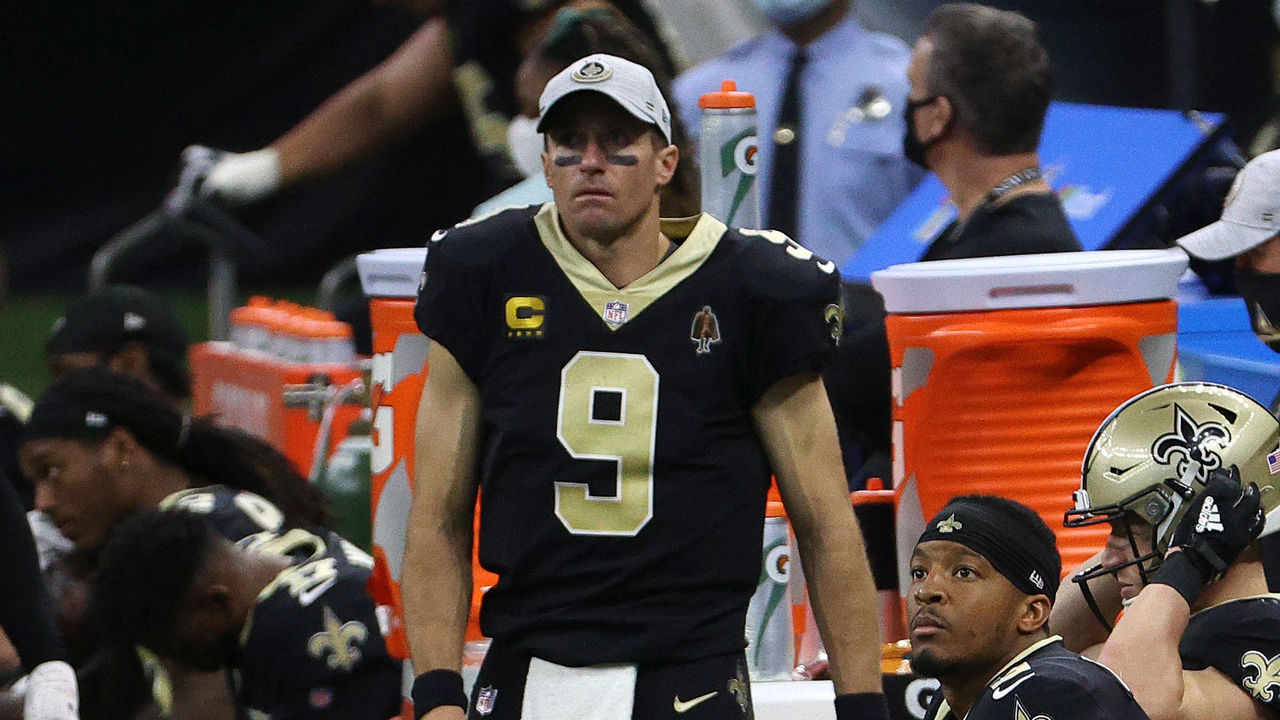 At last at full strength, Drew Brees and the Saints looked like they were all set to ride into the second half of the season as one of the league's best teams. But then Brees pulled himself from the second half of Sunday's win against the San Francisco 49ers due to a rib injury. Uh oh.
It's too soon to tell how severe the injury is and how much it might affect Brees in the days and weeks ahead, but media reports indicate it might not be all that great.
And now the entire bayou region is left pondering what all that might mean for the beloved veteran and their franchise going forward.
Brady, Bucs get it together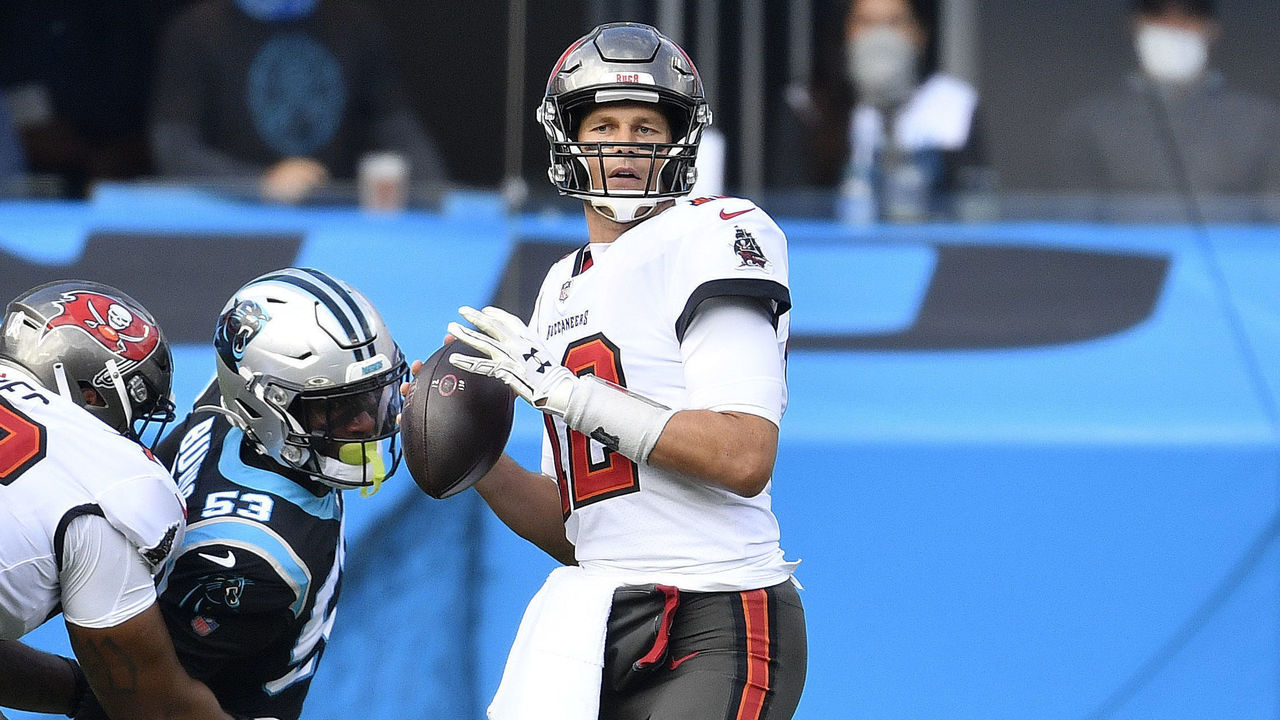 The Tampa Bay Buccaneers' full-throttle offense debut featuring Antonio Brown might have been a dud last week, but the follow-up act on Sunday was a smashing success.
Tom Brady threw for 341 yards, three touchdowns, and posted an expected points added per play (EPA/play) of 0.60, according to Ben Baldwin's website. Brady also completed passes to eight different receivers, with Brown catching seven for 69 yards and Brady's old pal Rob Gronowski grabbing two passes - a 7-yard touchdown and a 44-yard dash up the seam that looked like something out of 2013.
This was the too-many-weapons-to-stop Bucs offense playing to its full potential. The challenges get a bit bigger in the weeks to come, with the Rams and Chiefs scheduled to visit before Tampa finally gets its bye.
Quote of the year
This quote from New York Giants general manager Dave Gettleman is going to be tough to top:
Then again, the Giants' 27-17 victory over the Philadelphia Eagles brought New York within 1.5 games of first place in the NFC East, so maybe Gettleman was on to something. (He's not.)
Quarterback Daniel Jones has now made 22 starts. Sunday's was just his second win against a team other than Washington. It was also the third start in which Jones made it all the way through without a turnover. As they head into the bye week, there may be no stopping the Giants. (There will be.)
The Eagles keep going sideways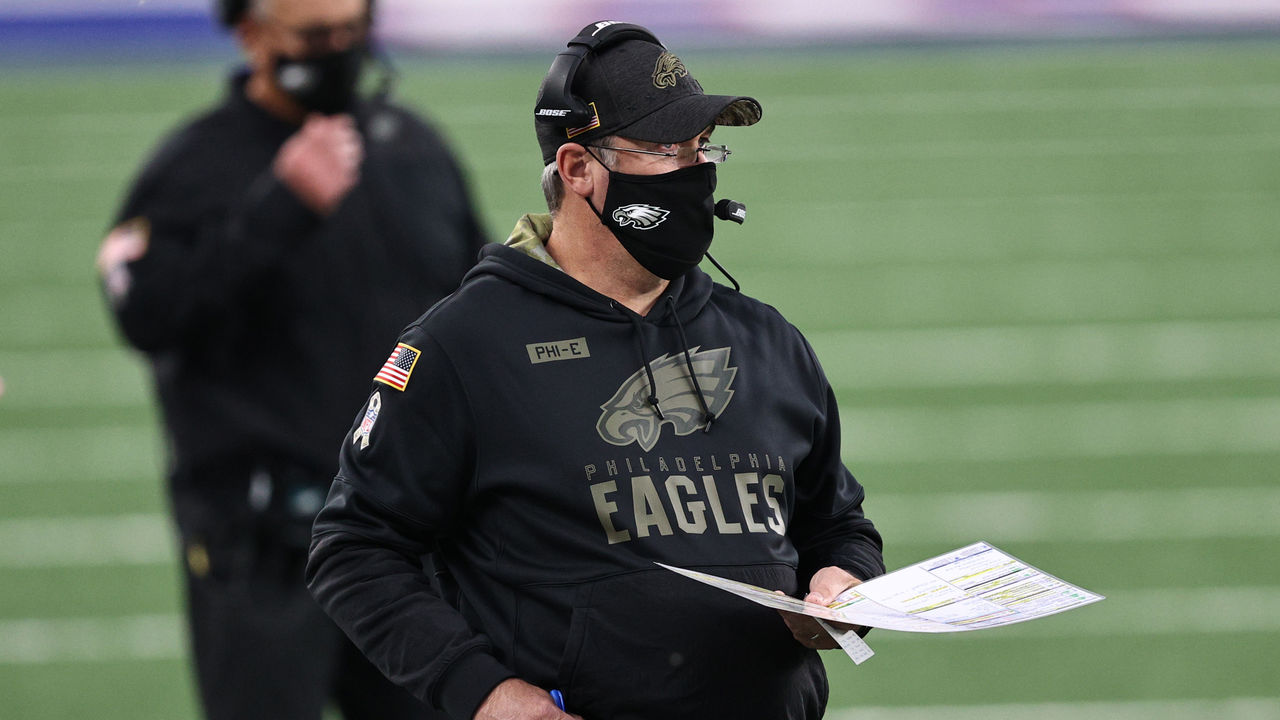 Carson Wentz continues to be bad, but Philly's loss to the Giants was a true all-around team effort. Put it this way: The Eagles went 0 for 9 on third down against a Giants defense that came in ranked 28th in DVOA against the pass. That's difficult to do.
Philly remains in first place because the NFC East is basically the Big Ten's Coastal Division, but its schedule in the weeks ahead - at Cleveland, Seattle at home, at Green Bay, New Orleans at home, at Arizona - makes it fair to wonder when it might win again.
I don't care to look up whether it's possible for the Eagles to be 3-10-1 by Week 16 and still in first place, but at this point I'm genuinely rooting for that to happen.
What the heck was that?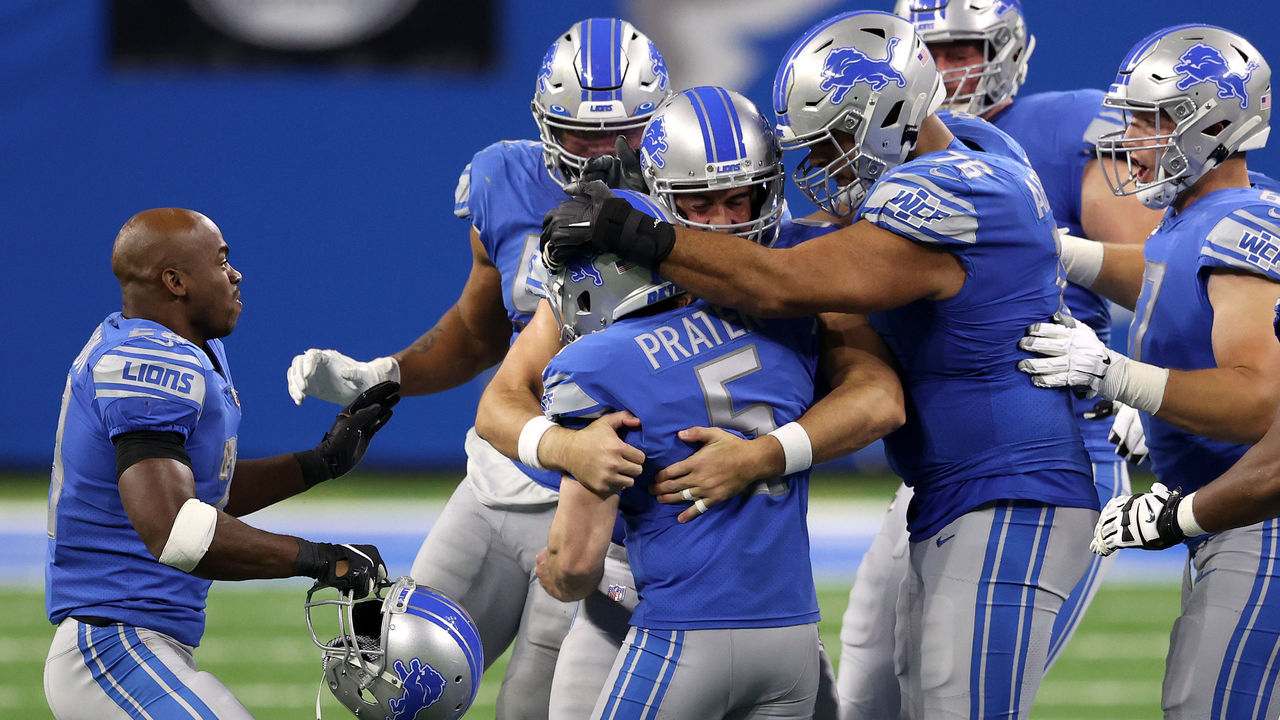 The Detroit Lions' 30-27 victory over the Washington Football Team was a constant laugh track.
The Lions led 24-3, only to have Washington battle back to tie it, because that's what the Lions do.
After Detroit took a 27-24 lead with 2:37 left, Washington marched back up the field to tie it with the help of two Desmond Trufant penalties - one on fourth down, the other on third-and-10.
After Washington tied it with 16 seconds left, the Lions won it on Matt Prater's 59-yard field goal on the final play. Prater's kick was set up in part by a 15-yard roughing the passer penalty on Chase Young.
The Lions are 4-5, which makes no sense. QB Alex Smith had his best game since returning from his awful 2018 leg injury - 38-for-55 for 390 yards - but still lost, which makes all kinds of sense.
LOL Texans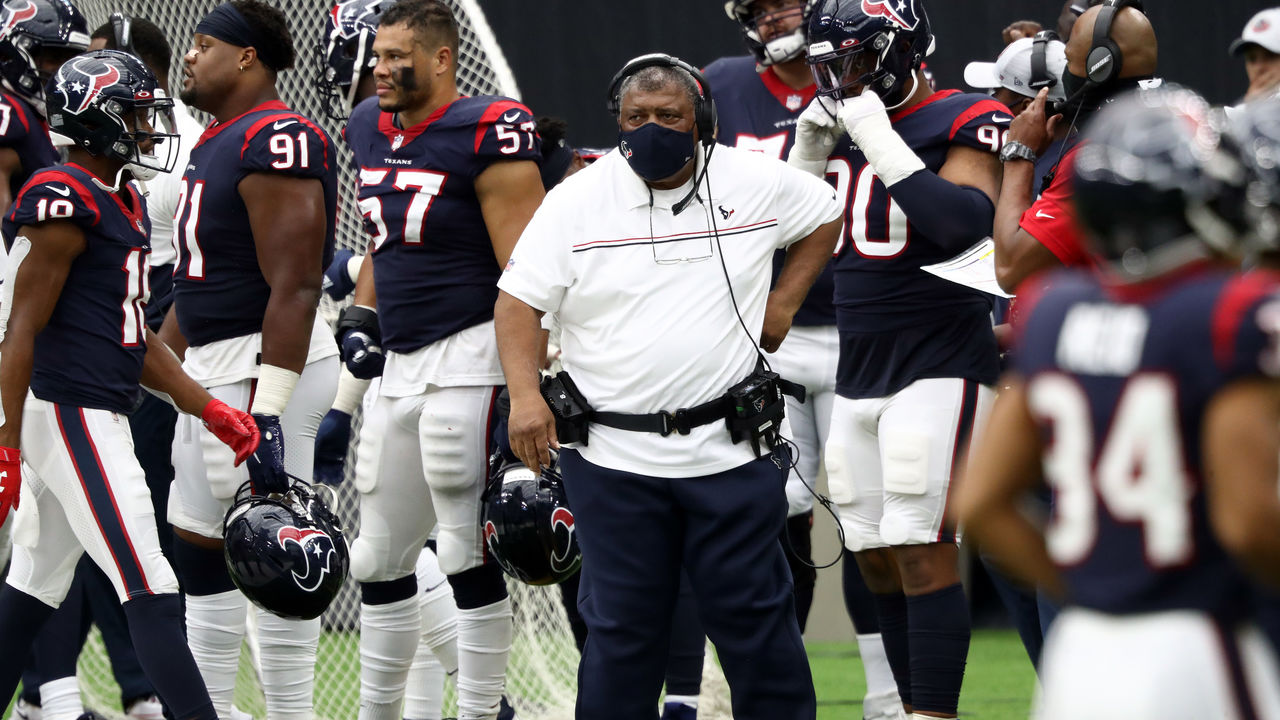 The Houston Texans' day began with a report from NFL Media's Ian Rapoport that interim head coach Romeo Crennel is "one strong possibility" to become the team's full-time head coach. Your immediate reaction was probably, "What the hell?" You're not alone.
Rapoport's report did indicate that Crennel "could serve as a stop-gap coach, allowing the team to get to 2021 with some stability and pushing their true coaching search to the following offseason when COVID-19 restrictions would allow for a traditional in-person search." The report also noted that VP of football operations Jack Easterby could remain "at the helm for several years until things settle."
For a franchise that just allowed Bill O'Brien to make a power play, wreck the roster by making boneheaded moves like trading away DeAndre Hopkins, only to get himself fired after just four games, what the Texans are considering here is questionable. They obviously haven't made any firm decisions yet, but they did end the day by scoring just seven points in a loss to the Cleveland Browns that dropped their record to 2-7.
Steelers stay unbeaten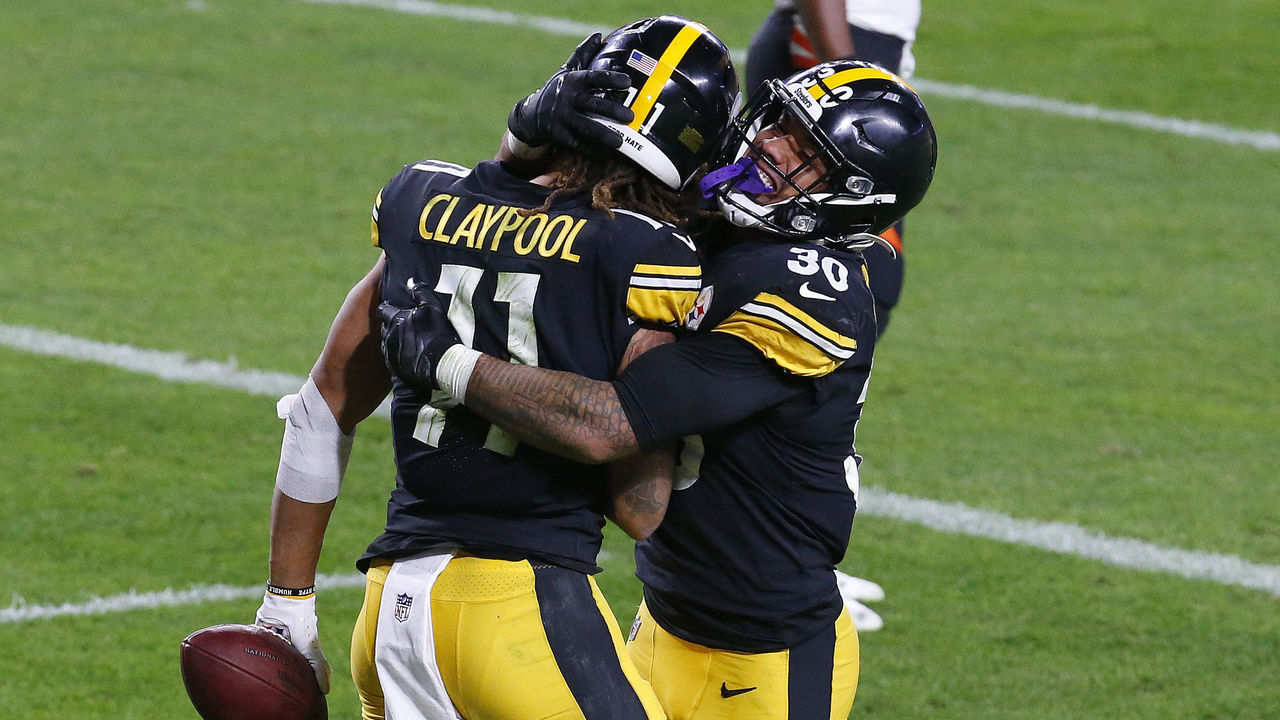 The Pittsburgh Steelers remained the league's sole undefeated team after rolling past the Cincinnati Bengals. With a visit to the Jacksonville Jaguars on deck next Sunday, it's looking likely that the Steelers will be 10-0 heading into their Thanksgiving night showdown against the rival Baltimore Ravens.
Dom Cosentino is a senior features writer at theScore.