A panel of theScore's football editors votes on the NFL Power Rankings.
In this week's edition, we highlight one player from every team who's failed to meet expectations this season.
1. Kansas City Chiefs (3-0)
Previous rank: 1
It's hard to call any member of this untouchable Chiefs squad a true disappointment, but Mitchell Schwartz has had some abnormal issues in pass protection. The former All-Pro right tackle surrendered a sack in each of the first two weeks.
2. Seattle Seahawks (3-0)
Previous rank: 3
Despite intercepting Dak Prescott in Week 3, Shaquill Griffin has struggled. The Seahawks will have a tough time patching up their pass defense if Griffin continues to surrender a 126.8 passer rating in coverage.
3. Green Bay Packers (3-0)
Previous rank: 4
Preston Smith faced heightened expectations after recording a career-high 12 sacks in 2019. He's off to a rough start in 2020, managing just half a sack, one quarterback hit, and six tackles through three weeks.
4. Baltimore Ravens (2-1)
Previous rank: 2
Don't let his pair of touchdowns in Week 1 fool you: Mark Andrews has had a number of poor drops this season and has been held below 30 yards in each of his last two games.
5. Buffalo Bills (3-0)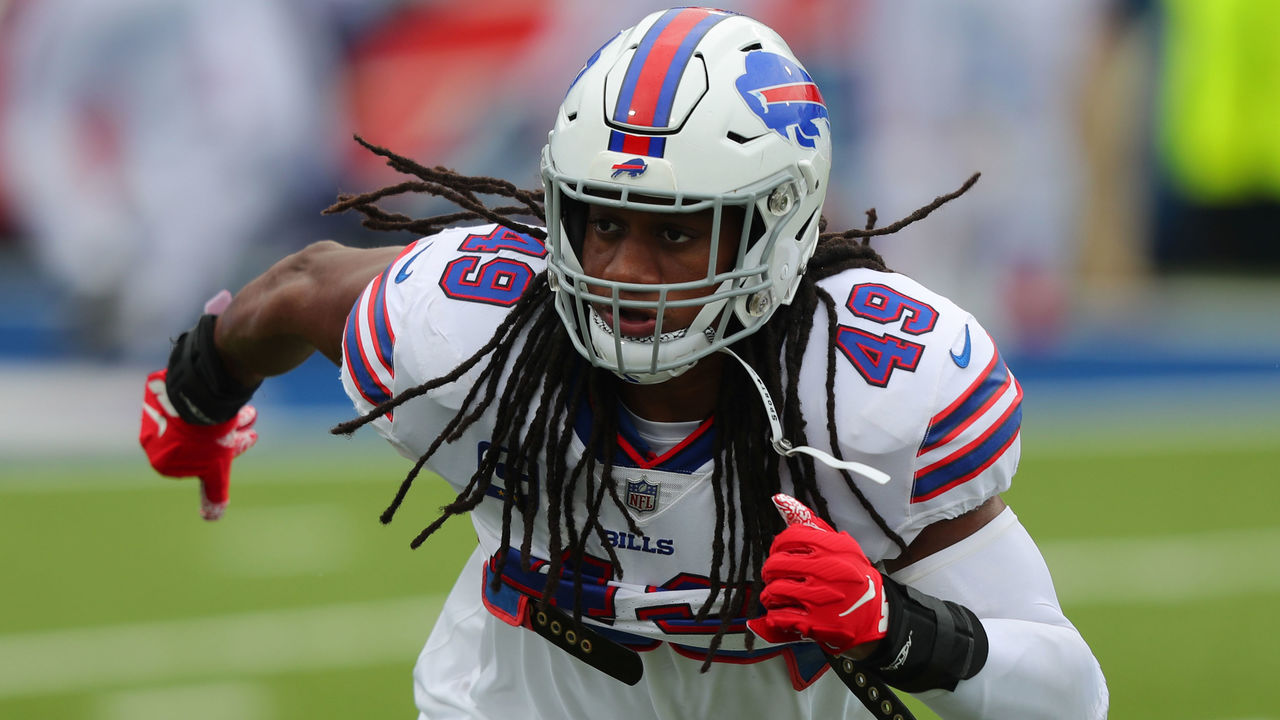 Previous rank: 5
Tremaine Edmunds' ascension appears to have hit a speed bump. Granted, he's been banged up to start the year, but the third-year linebacker has missed too many tackles and had one of the worst performances of his career against the Rams.
6. Pittsburgh Steelers (3-0)
Previous rank: 6
Minkah Fitzpatrick was a linchpin for the Steelers' defense last season, but he's had a more modest impact in 2020. The All-Pro defensive back hasn't produced a turnover after forcing seven a year ago, and he just hasn't been flying all over the field as he did in 2019.
7. Tennessee Titans (3-0)
Previous rank: 10
Malcolm Butler has had an up-and-down ride with the Titans. At the moment, he's far from up. Vikings rookie Justin Jefferson torched Butler in Week 3, and the cornerback is off to an inconsistent start for the AFC South leaders.
8. Tampa Bay Buccaneers (2-1)
Previous rank: 11
Though Rob Gronkowski is coming off his best performance of the season, his first three games with the Buccaneers have been disappointing overall. Considered one of the greatest red-zone factors in NFL history, the future Hall of Fame tight end has yet to record a touchdown with his new team and has caught just eight passes.
9. Los Angeles Rams (2-1)
Previous rank: 9
The Rams expected Jalen Ramsey to be great - not good - when they gave him a record-breaking extension before the season. He's still among football's better cornerbacks, but he's had some hiccups, and the Bills burned him for a touchdown in Week 3.
10. New England Patriots (2-1)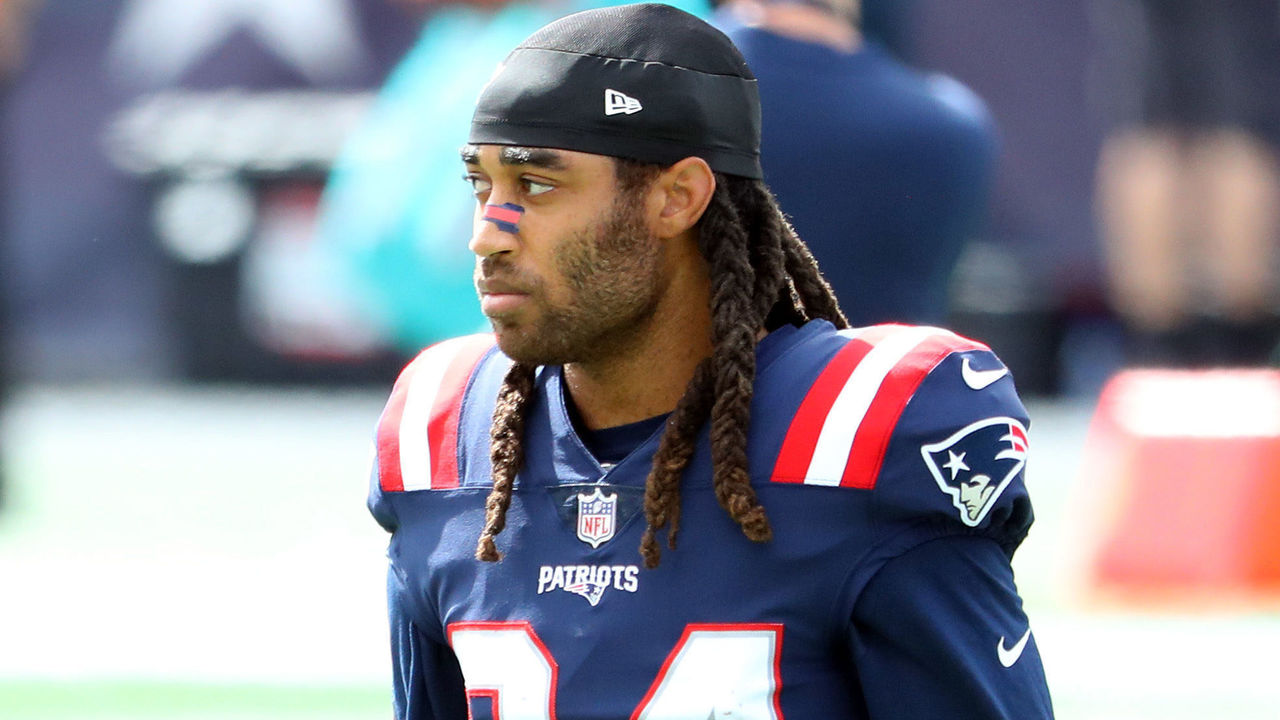 Previous rank: 13
Observers hold him to a high standard, but Stephon Gilmore has slipped somewhat following his Defensive Player of the Year campaign. Given the limitations of the Patriots' offense, New England could be in trouble if its All-Pro cornerback continues to trend downward.
11. Arizona Cardinals (2-1)
Previous rank: 8
Billed as the most versatile defender in the 2020 NFL Draft, Isaiah Simmons has spent most of the first three weeks watching from the bench after struggling early. The Cardinals are already thinking about moving him to safety, where injuries have thinned their depth.
12. New Orleans Saints (1-2)
Previous rank: 7
The Saints need more from Cameron Jordan if they're going to turn this defense around. The five-time Pro Bowl defensive end is still searching for his first sack of the young campaign.
13. San Francisco 49ers (2-1)
Previous rank: 14
The 49ers are holding steady despite all their injuries, but Kwon Alexander still has issues finishing tackles and taking correct angles from the linebacker position. The Giants exposed him at times in Week 3.
14. Dallas Cowboys (1-2)
Previous rank: 15
Three games into the season, DeMarcus Lawrence still doesn't have a sack. After his subpar 2019 campaign, the Cowboys have to be concerned about the $100-million pass-rusher's lack of production.
15. Indianapolis Colts (2-1)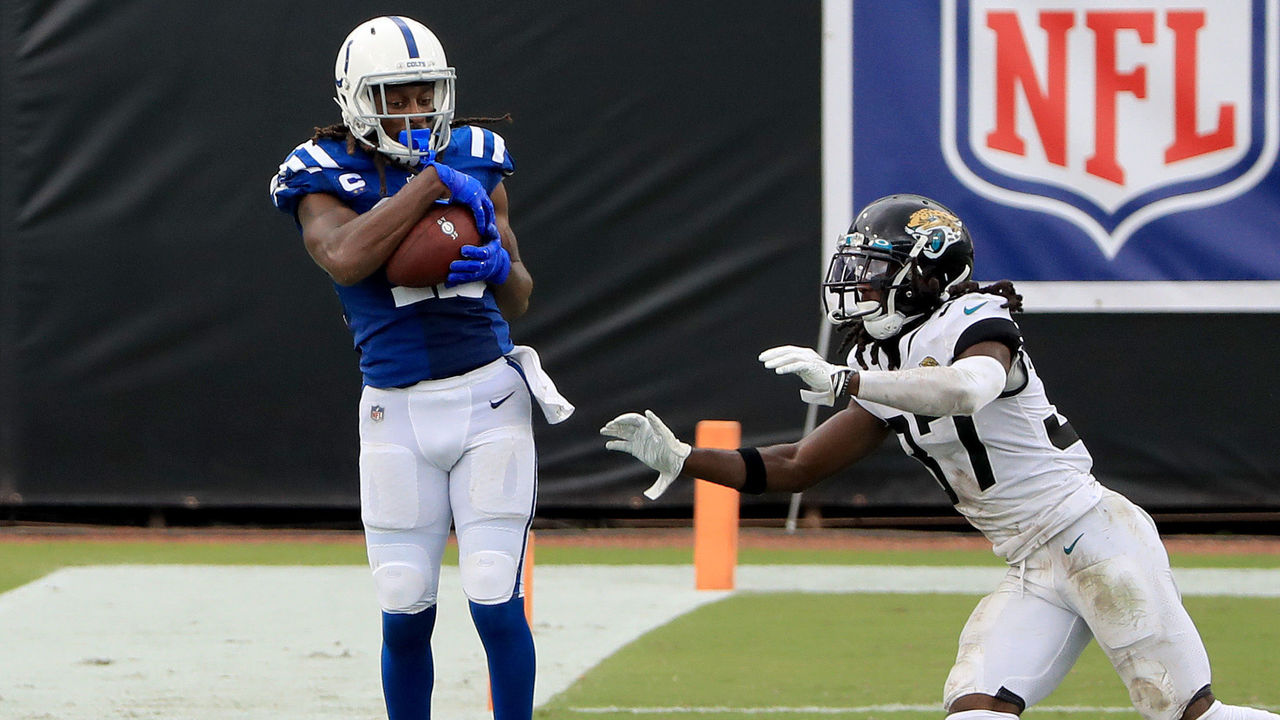 Previous rank: 16
Drops have plagued the usually sure-handed T.Y. Hilton in 2020. His numbers were supposed to surge with a more aggressive quarterback in Philip Rivers, but he hasn't racked up more than four catches or 53 yards in any game this year.
16. Chicago Bears (3-0)
Previous rank: 17
Maybe it's just a rough start, but the Bears should be wondering if 30-year-old Danny Trevathan is simply out of juice. The linebacker has looked porous against the run and the pass, and he finds himself in danger of losing his starting job.
17. Las Vegas Raiders (2-1)
Previous rank: 12
Clelin Ferrell was too high a draft pick - fourth overall to be exact - to have 4.5 sacks through the first 18 games of his career. The sophomore doesn't have one in 2020, and the Raiders are tied for 31st in sacks with three.
18. Cleveland Browns (2-1)
Previous rank: 19
The Browns gave Austin Hooper one of the most lucrative deals for a tight end in NFL history during free agency. He's repaid them with 62 yards and zero touchdowns thus far.
19. Houston Texans (0-3)
Previous rank: 18
The Texans used their top draft pick on Ross Blacklock, a defensive tackle who was supposed to replace D.J. Reader. The TCU product has more ejections (one) than solo tackles (zero) through three weeks, and teammate J.J. Watt has already called him out.
20. Los Angeles Chargers (1-2)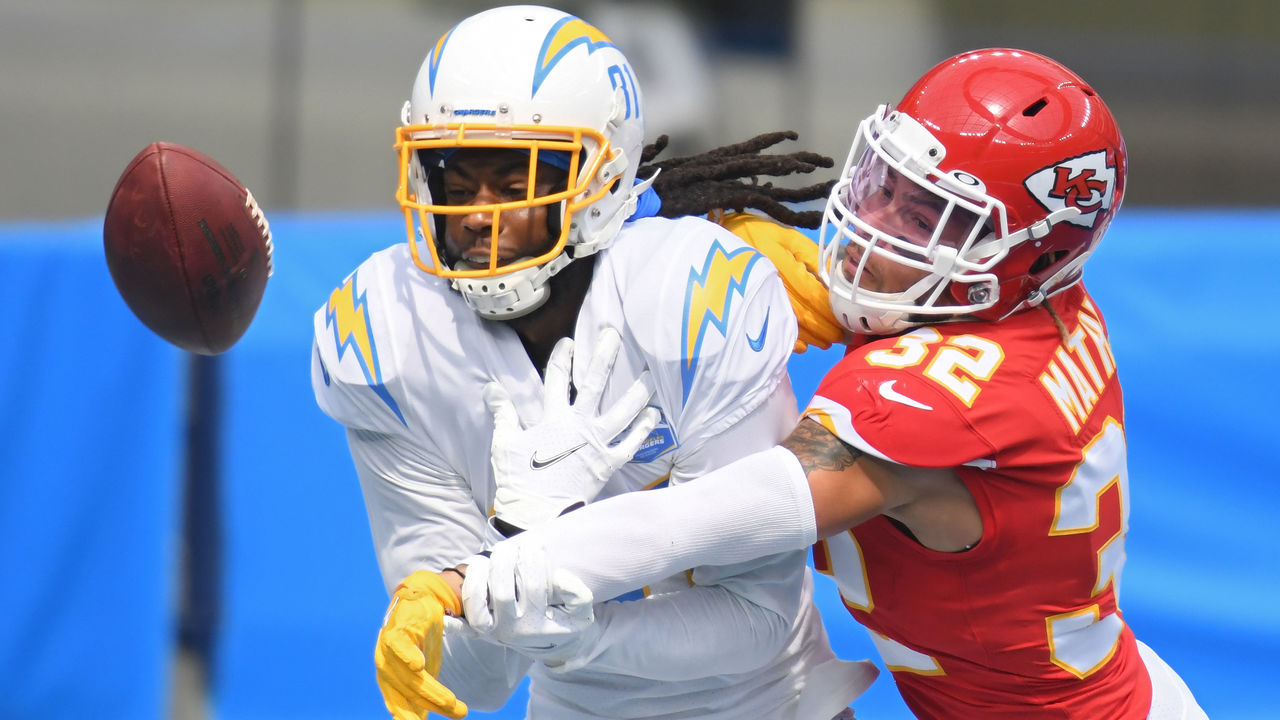 Previous rank: 20
The Chargers' quarterback change hasn't played out favorably for Mike Williams. Justin Herbert has targeted him just five times over the last two games, a concerning development for a wide receiver coming off a 1,000-yard campaign.
21. Detroit Lions (1-2)
Previous rank: 30
The Lions' linebackers continue to underperform, and Jarrad Davis has probably struggled most. The former first-round pick was a reserve for the first time in his career in Week 3 and finished the game without a tackle.
22. Minnesota Vikings (0-3)
Previous rank: 22
The Vikings didn't think they could get a worse cornerback performance than Xavier Rhodes' showing in 2019, but Holton Hill is proving them wrong. A backup in his first two seasons, Hill has been a disaster since Mike Zimmer gave him a starting role.
23. Carolina Panthers (1-2)
Previous rank: 29
Even with Christian McCaffrey sidelined, Curtis Samuel can't seem to find a meaningful role in the Panthers' offense. With only 134 yards from scrimmage, it should surprise nobody if Samuel - a free agent at the end of the year - is moved before the trade deadline.
24. Philadelphia Eagles (0-2-1)
Previous rank: 21
The Eagles entered the season with playoff expectations, but Carson Wentz's struggles have kept Philly winless through three games. The signal-caller has thrown six interceptions so far - the most through any three-game stretch in his career - and appears to be regressing in his fifth year.
25. Miami Dolphins (1-2)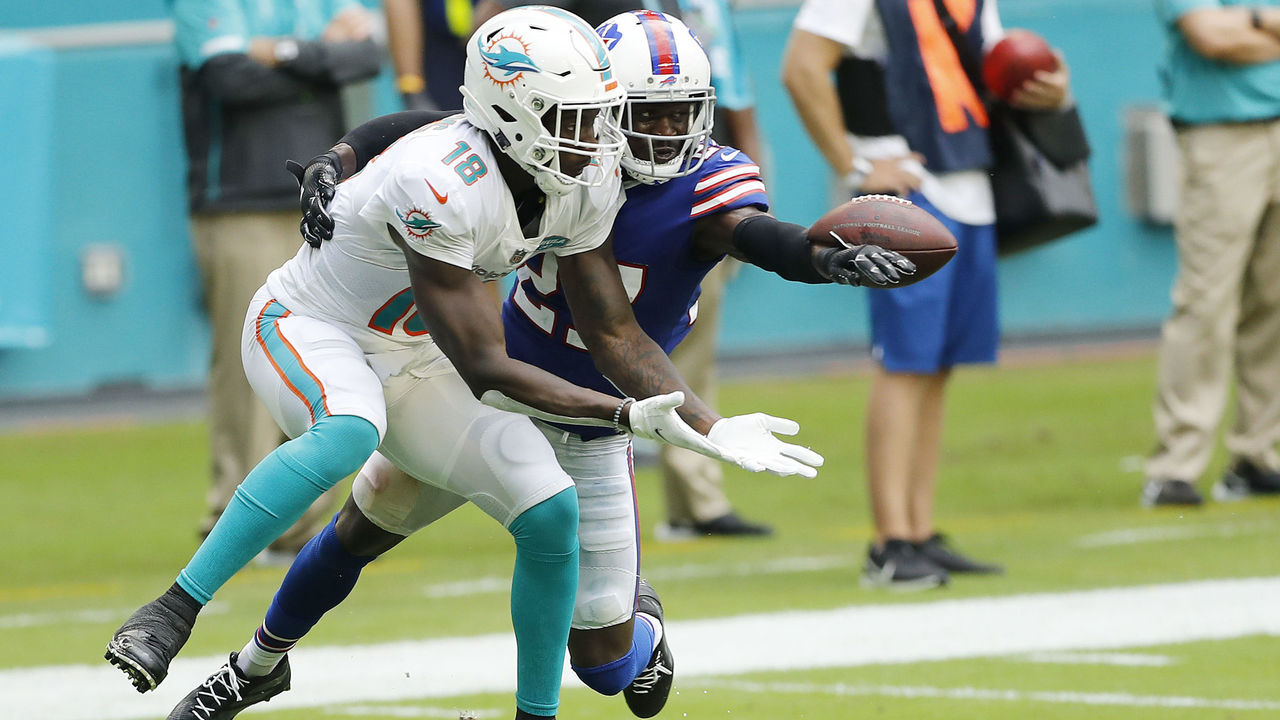 Previous rank: 31
DeVante Parker's hamstring injury opened the door for Preston Williams to claim a larger role, but the sophomore has mustered only 74 yards and a touchdown. Maybe his connection with Tua Tagovailoa will be better.
26. Atlanta Falcons (0-3)
Previous rank: 25
Do you know how incompetent head coach Dan Quinn had to be to earn a call-out in a list intended for players? Good grief.
27. Jacksonville Jaguars (1-2)
Previous rank: 23
While rookie CJ Henderson has held his own on one side of the field, Tre Herndon hasn't held up his end of the bargain on the other. He's allowed seven receptions and taken two penalties on 11 targets in coverage.
28. Washington Football Team (1-2)
Previous rank: 24
Pro Bowl selections appear to be a thing of the past for Landon Collins. The veteran safety struggled against the Browns' running backs in Week 3, and he's now on pace for a career low in tackles after managing 14 through three games.
29. Cincinnati Bengals (0-2-1)
Previous rank: 27
For the second straight year, Joe Mixon is off to a rough start. The Oklahoma product has yet to run for over 70 yards in a contest, and his 3.2 yards per carry rank dead last among players with at least 50 rush attempts.
30. Denver Broncos (0-3)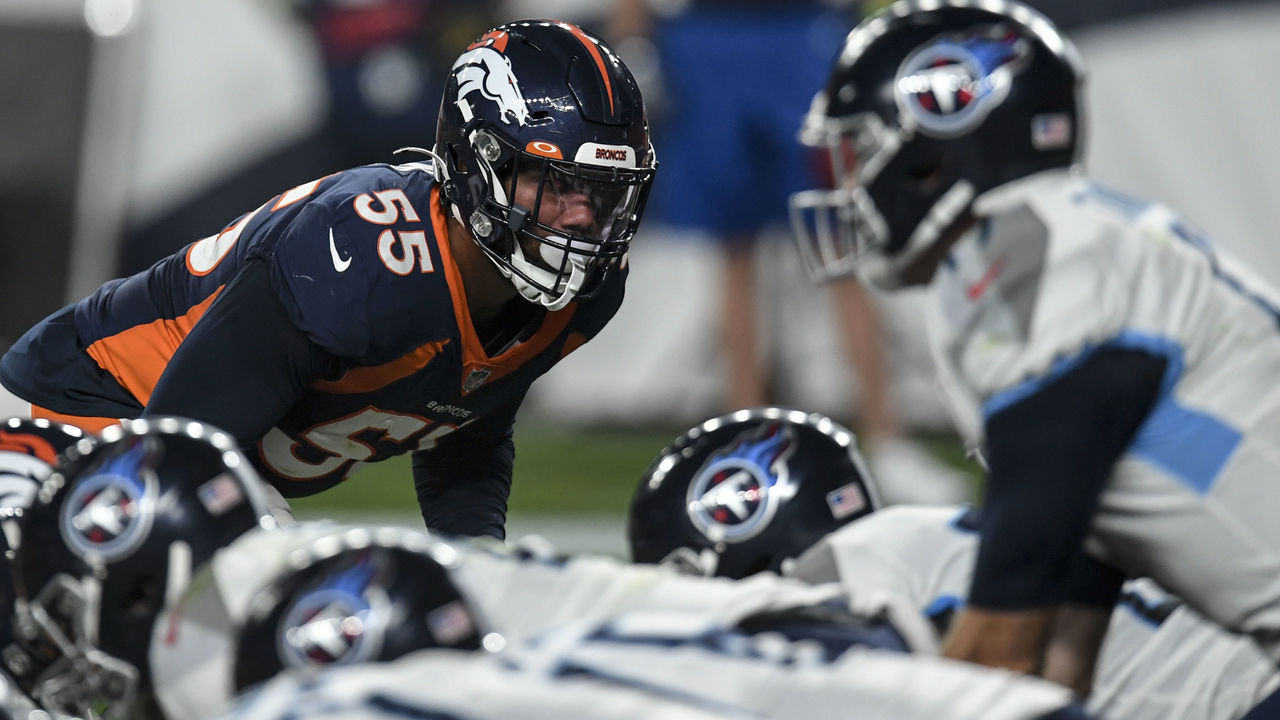 Previous rank: 26
Devastated by injuries, the Broncos needed Bradley Chubb to play like a star. It was a lot to ask of a young player coming off an ACL tear, but his lack of impact off the edge is one reason Denver's pass rush has been subpar.
31. New York Giants (0-3)
Previous rank: 28
The Giants preached ball security to Daniel Jones over the offseason, yet the 2019 sixth overall pick already has four interceptions and two fumbles. The Giants rank 31st in points per game, in part due to Jones' mistakes.
32. New York Jets (0-3)
Previous rank: 32
The Jets have no shortage of disappointments, but we'll go with Chris Herndon. The third-year tight end who once enjoyed a promising rookie campaign continues to be invisible in an offense that desperately needs playmakers.