A panel of theScore's football editors put together the NFL Power Rankings.
Week 2 was characterized by injuries, most notably a season-ending elbow injury for Ben Roethlisberger and a long-term thumb injury for Drew Brees. After this dreary slate of games, we provide one reason for all 32 teams to feel positive about the young 2019 season.
1. New England Patriots (2-0)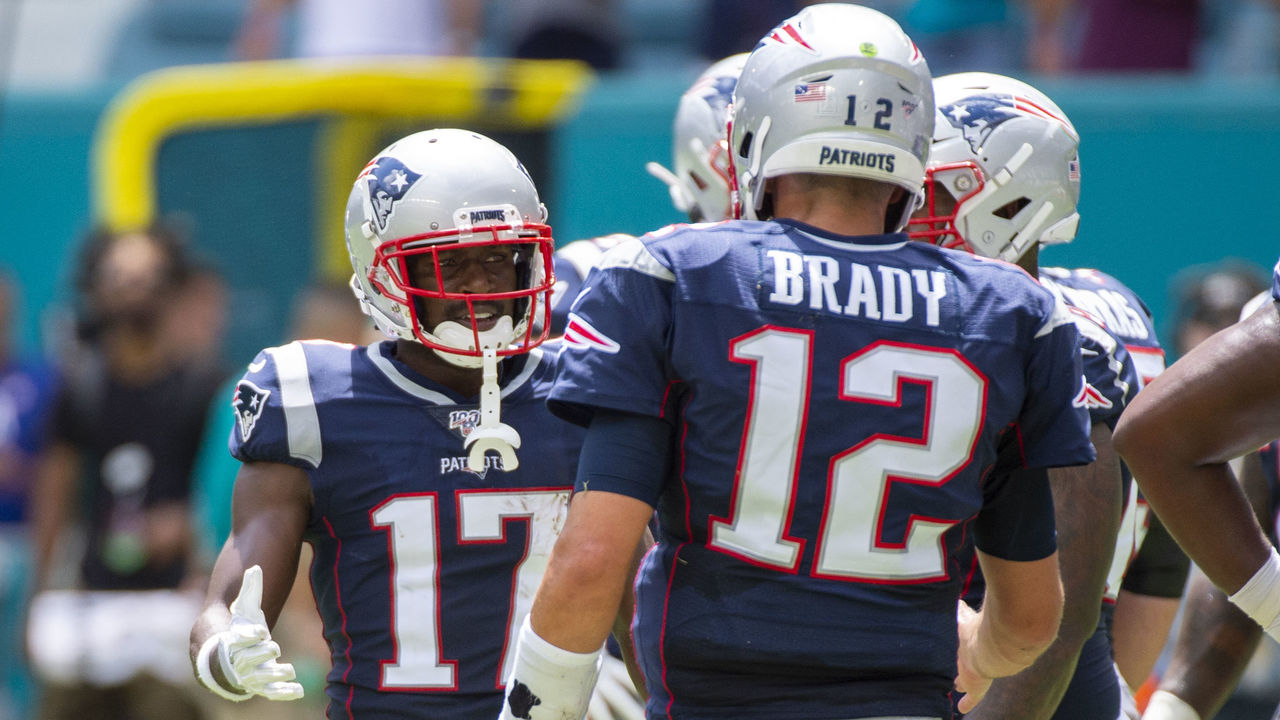 Previous Rank: 1
The Patriots' pillow-soft schedule (up next: Jets, Bills, Redskins, Giants, Jets) allows for Antonio Brown and Tom Brady to work out the kinks before the season gets serious.
2. Kansas City Chiefs (2-0)
Previous Rank: 2
They've got Patrick Mahomes, but apparently his 821 passing yards and seven touchdowns with no picks through two weeks is regression? If that's what regression looks like, sign us up.
3. Los Angeles Rams (2-0)
Previous Rank: 4
With Todd Gurley putting up 160 rushing yards and a touchdown on 30 carries through two weeks, it seems like the 25-year-old's creaky arthritic knee is holding up just fine for now (yes, he's only 25).
4. Dallas Cowboys (2-0)
Previous Rank: 8
Any fears about Kellen Moore's credentials as an offensive play-caller have been dismissed early. The rookie coordinator's offense is humming along at 484 yards per game.
5. Baltimore Ravens (2-0)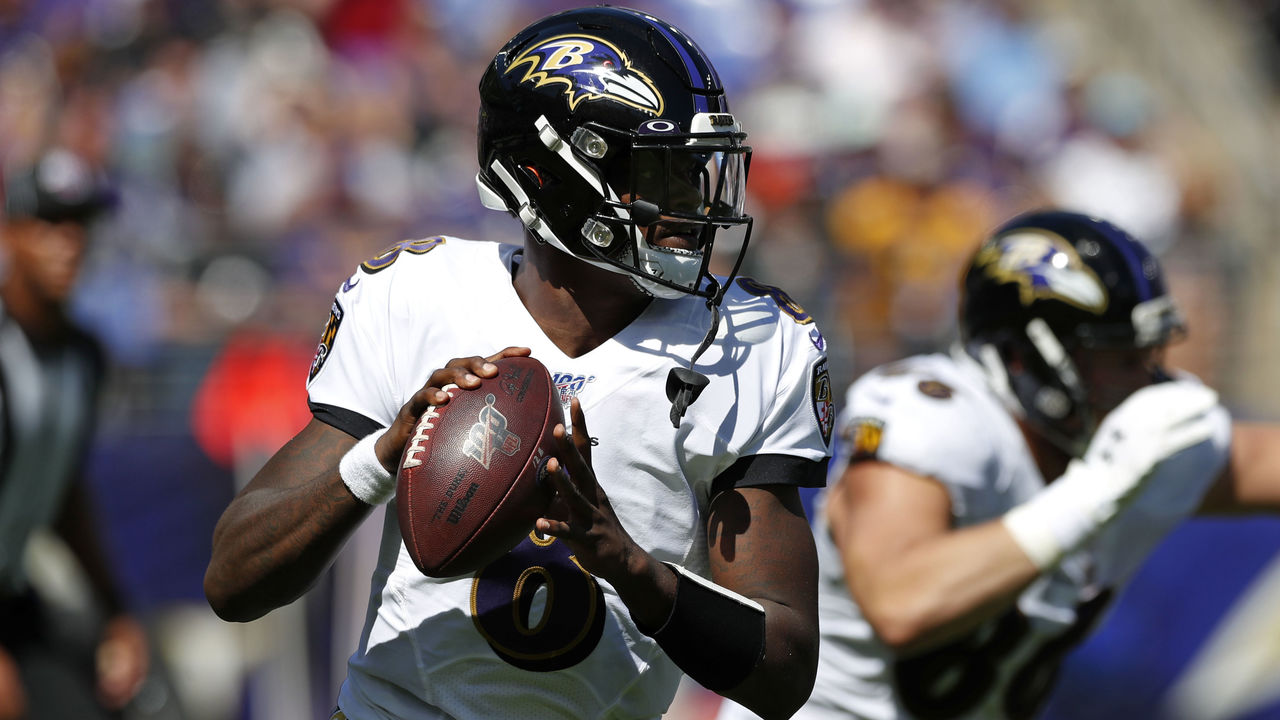 Previous Rank: 6
Lamar Jackson has exceeded expectations. The sophomore leads all quarterbacks with a 145.2 passer rating, owns a league-best 7:0 touchdown-to-interception ratio, is averaging 10.5 yards per attempt, and he's completing 72% of his throws. Jackson is the primary reason for Baltimore's hot start.
6. Green Bay Packers (2-0)
Previous Rank: 10
Green Bay's offense receives more attention, but Matt LaFleur's defense is outperforming his scoring unit. The Packers have allowed just 19 points through two games, and they've already recorded five takeaways. Kenny Clark is leading the charge and quickly asserting himself as one of the league's top defensive tackles.
7. Seattle Seahawks (2-0)
Previous Rank: 12
Some say DK Metcalf is a three-trick route-running pony: He's got the go, the hitch, and the screen. A small bag of tricks would be a problem if Metcalf wasn't cashing in on those three greatest hits. But he's been productive, and that should continue.
8. Philadelphia Eagles (1-1)
Previous Rank: 5
The Eagles are battling uneven play and a mountainous list of injuries, and they'll be playing two games over the next eight days. Despite all that, Philly was one big Julio Jones play away from being 2-0.
9. Minnesota Vikings (1-1)
Previous Rank: 7
Dalvin Cook is running with a vengeance in his third season. Cook leads the league with 265 yards on the ground and three rushing touchdowns following a dominant Week 2 performance. No player has recorded more yards after contact than the 2017 second-round pick.
10. Houston Texans (1-1)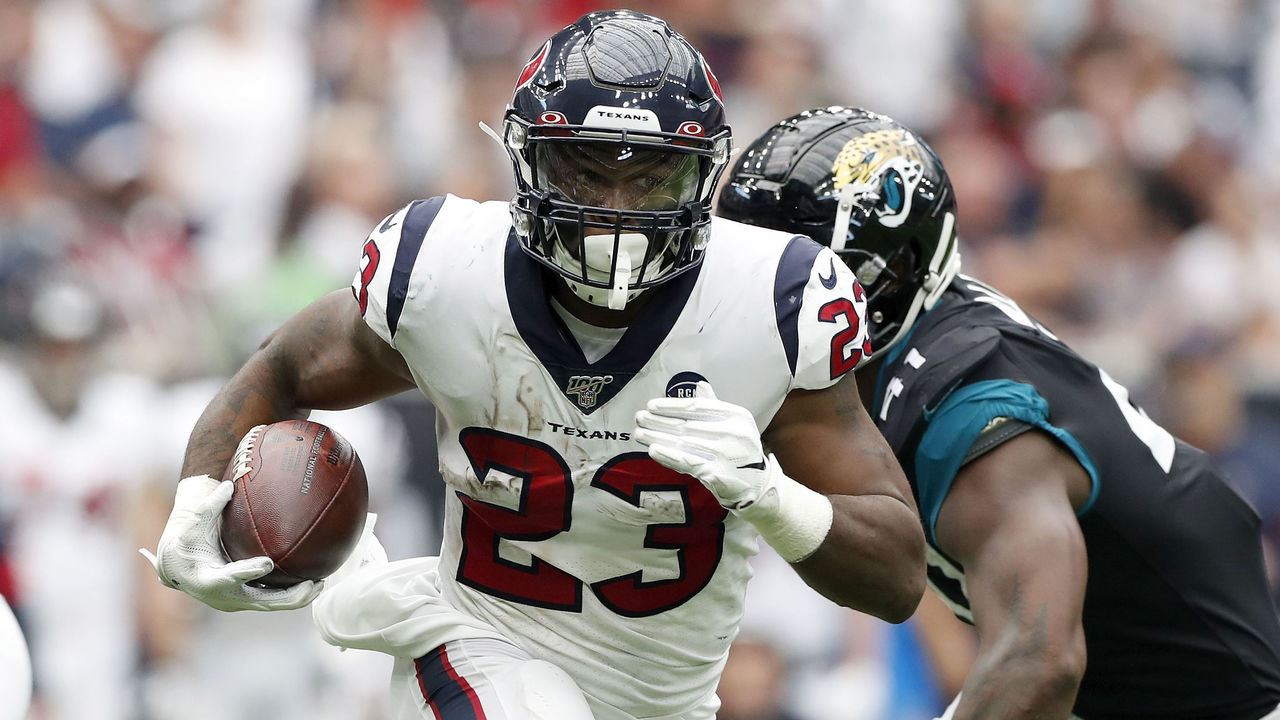 Previous Rank: 11
Houston's running game hasn't suffered with Carlos Hyde - a significant downgrade from Lamar Miler, on paper - taking the reins.
11. Los Angeles Chargers (1-1)
Previous Rank: 9
The way Austin Ekeler (287 yards from scrimmage, four scores), and to a lesser extent Justin Jackson (116 yards on 13 carries) have played through two weeks must have La La Land ecstatic that the Charges didn't overpay the disgruntled Melvin Gordon.
12. New Orleans Saints (1-1)
Previous Rank: 3
Teddy Bridgewater has the experience and surrounding talent to keep the Saints afloat while Drew Brees recovers from thumb surgery.
13. Indianapolis Colts (1-1)
Previous Rank: 16
Jacoby Brissett has looked as good through two weeks as the Colts could have hoped.
14. Atlanta Falcons (1-1)
Previous Rank: 18
The odds of Matt Ryan going through the season throwing multiple interceptions every week are extraordinarily low.
15. Chicago Bears (1-1)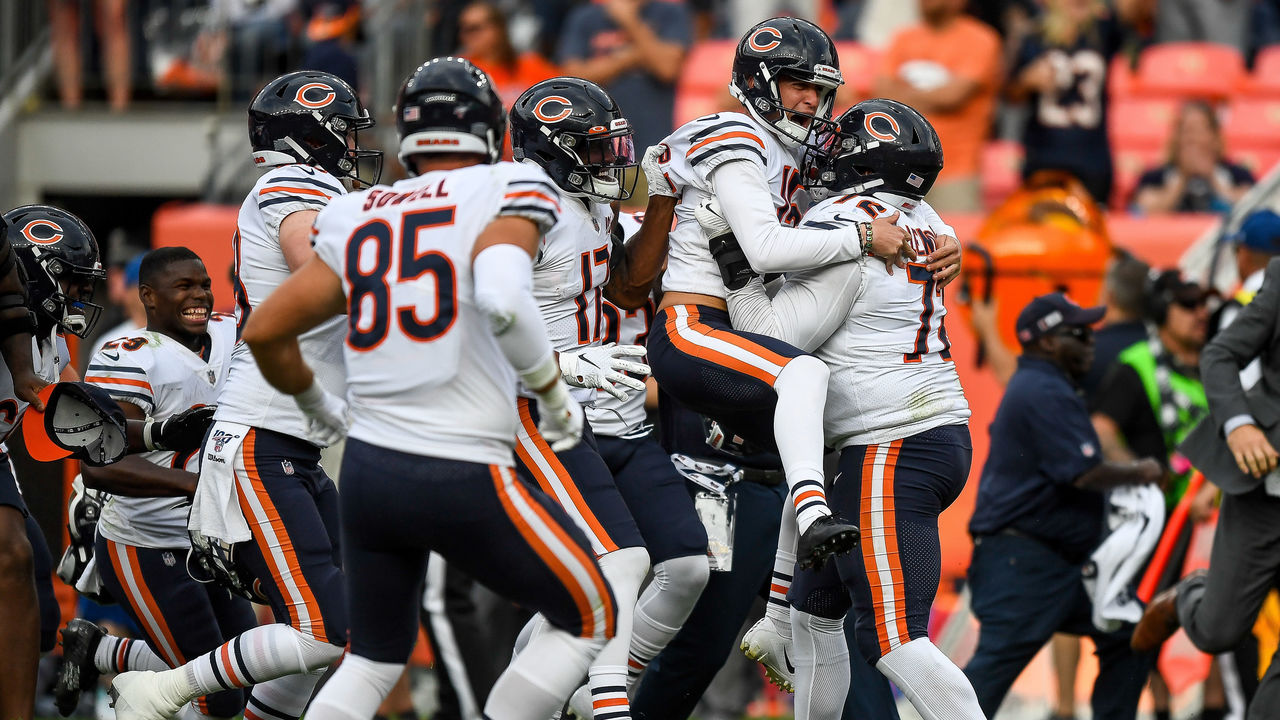 Previous Rank: 13
Have no fear, Bears fans. Your kicking issues have finally been resolved after Eddy Pineiro nailed a 53-yard, game-winning field goal to snatch a victory over the Broncos. Pineiro is 4-for-4 kicking on the year and perfect from 50-plus yards.
16. San Francisco 49ers (2-0)
Previous Rank: 21
When the Niners lost their top two RBs to injuries (representing a $9.35-million cap hit this year), it seemed like they were cursed. They reversed that with a quick trip to the running back bargain bin, where the trio of Raheem Mostert, Matt Brieda, and Jeff Wilson Jr. (who cost just over $3 million combined this year) was ready to supply the squad with 317 yards from scrimmage and a pair of touchdowns in Week 2.
17. Cleveland Browns (1-1)
Previous Rank: 17
After a rough opening week, the Baker Mayfield-Odell Beckham Jr. connection finally got rolling on Monday night against the Jets. If OBJ continues to make plays like his 89-yard touchdown catch and run, Cleveland's offense will be extremely difficult to slow down moving forward.
18. Buffalo Bills (2-0)
Previous Rank: 20
Sophomore quarterback Josh Allen appears to be settling into his own while leading a balanced offense that includes a ninth-ranked running game. The Bills' defense is also playing well, with the unit giving up just 30 points through two games.
19. Tennessee Titans (1-1)
Previous Rank: 14
Marcus Mariota has survived some big hits while making it through the first half of Taylor Lewan's suspension healthy.
20. Detroit Lions (1-0-1)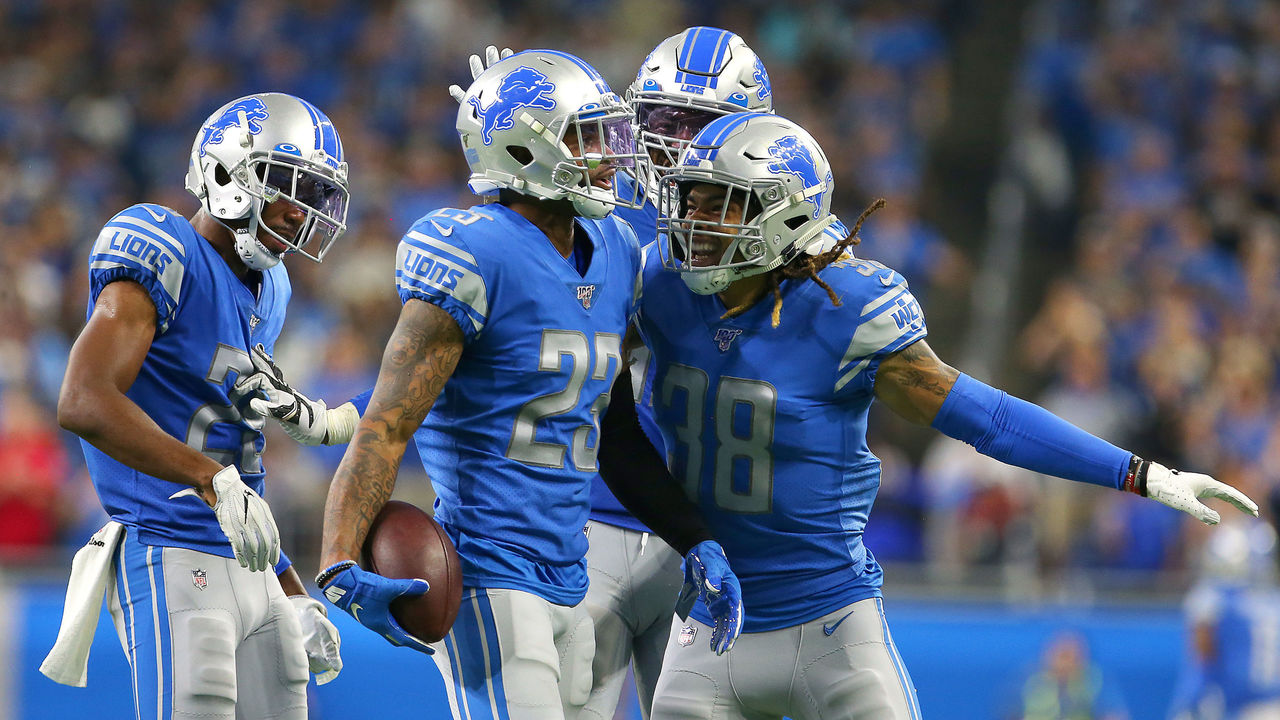 Previous Rank: 23
"Big Play Slay" is living up to his nickname so far in 2019, with the veteran cornerback snatching a game-sealing interception during a win over the Chargers in Week 2. Darius Slay is allowing receptions on just 46% of throws into his coverage, and opposing quarterbacks have posted a measly 37.4 passer rating when targeting him.
21. Pittsburgh Steelers (0-2)
Previous Rank: 19
An upgrade for the league's 29th-ranked pass defense is on the way after Pittsburgh landed versatile defensive back Minkah Fitzpatrick from the Dolphins. A moveable chess piece who thrives in the slot, Fitzpatrick is a core player for the Steelers' present and future.
22. Tampa Bay Buccaneers (1-1)
Previous Rank: 30
Todd Bowles' defense stood tall near the goal line to beat the Panthers in Week 2, which is perhaps a sign of things to come for the long-suffering unit.
23. Carolina Panthers (0-2)
Previous Rank: 15
There's plenty of time for the winless Panthers to turn this baby around, especially with the division-rival powerhouse Saints losing Brees to injury.
24. Oakland Raiders (1-1)
Previous Rank: 22
Rookie running back Josh Jacobs looks like the bell-cow rusher the Raiders drafted him to become. He's been productive as a pass-catcher with a 28-yard reception, he's hit a home run with a 51-yard scamper, and two tough short-yardage scores show that he can run between the tackles.
25. Arizona Cardinals (0-1-1)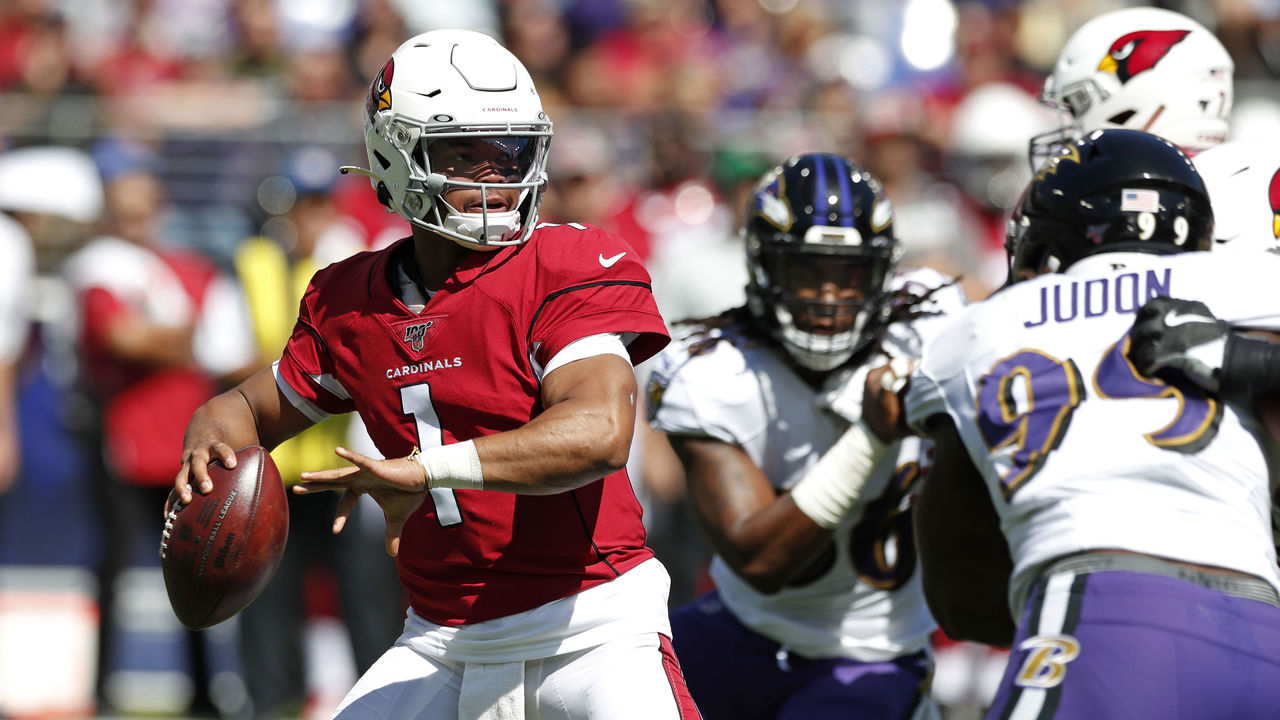 Previous Rank: 24
Kliff Kingsbury has unapologetically deployed his Air Raid offense, running 91 plays with four-wide sets (rest of league: 61). Big plays are coming as a result, with Kyler Murray and Larry Fitzgerald connecting for four 40-plus-yard hookups, which equals the Cardinals' total last season.
26. Jacksonville Jaguars (0-2)
Previous Rank: 28
Jalen Ramsey is going to fetch a great return when he's traded.
27. Washington Redskins (0-2)
Previous Rank: 27
Despite their 0-2 record, the Redskins have been competitive and appear to be discovering a burgeoning star in 2019 third-round draft pick Terry McLaurin, who has notched 187 receiving yards and two scores through two weeks.
28. Denver Broncos (0-2)
Previous Rank: 29
Khalil Mack offered to work with left tackle Garett Bolles this offseason, and you could say that's a positive after Mack beat Bolles countless times in Week 2, forcing the big left tackle into four holding penalties.
29. Cincinnati Bengals (0-2)
Previous Rank: 26
The Bengals may be 0-2, but third-year receiver John Ross is finally breaking out. The speedy deep threat leads the NFL with 270 receiving yards, and he's averaging 24.5 yards per reception. His emergence is a welcome sight with A.J. Green sidelined.
30. New York Jets (0-2)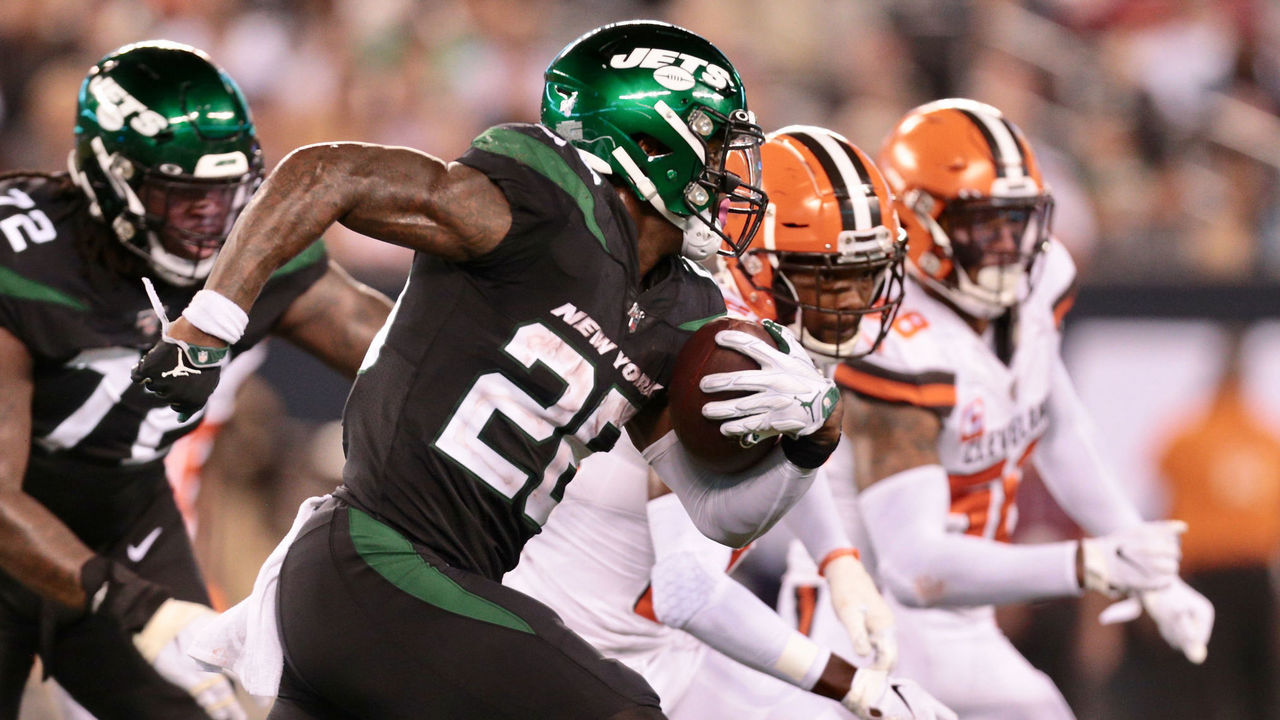 Previous Rank: 25
Thank goodness for Le'Veon Bell, the player head coach Adam Gase didn't want, and now he's the only hope for the Jets' offense.
31. New York Giants (0-2)
Previous Rank: 31
Mercifully, the Eli Manning era has ended, and now the Giants will see what Daniel Jones can do as the team's starting quarterback.
32. Miami Dolphins (0-2)
Previous Rank: 32
They only play the Patriots one more time this season.