For these players who are about to take a step back, it doesn't necessarily mean they won't be meaningful contributors. In some situations, individual sacrifices are necessary for the good of the team.
However, there are also instances in which players are past their primes and are adopting roles that will extend the longevity of their careers.
Whatever the case may be, here are five whose numbers are likely to drop this season.
JJ Redick, New Orleans Pelicans
Redick arrives in the Big Easy coming off his best stretch of basketball. In each of his previous two seasons with the Philadelphia 76ers, he established a new career high in scoring. During the 2018-19 campaign, he posted a personal-best 18.1 points per contest on 44% shooting. But at age 35, it's hard to imagine Redick improving his offensive production for a third straight season.
The former Duke star played 30.8 minutes per game during his Sixers tenure, primarily in a starting role. However, that scenario is unlikely to repeat itself with Pelicans mainstay Jrue Holiday on the roster and the club wanting to get a look at fellow newcomer Lonzo Ball.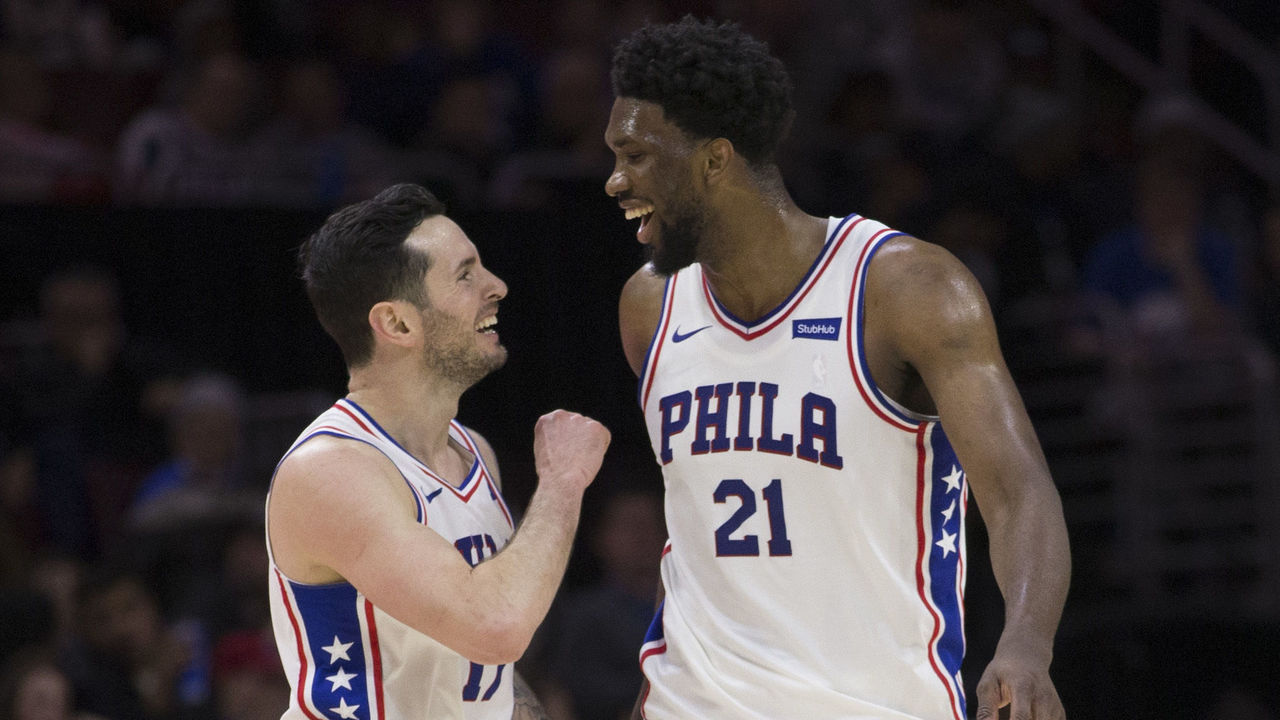 Redick's production could also take a hit without big man Joel Embiid. The two developed quite the chemistry in dribble-handoff sequences, which often resulted in Redick curling around Embiid for open pull-up jumpers. The veteran sharpshooter averaged an NBA-leading 5.7 points per game in such situations last season, and also topped that department from 2015-17.
With all that being said, Redick should be one of the Pelicans' lead reserves and could factor into the club's closing lineups. His outside shooting will be a boon to a unit that finished in the league's bottom-third in 3-point percentage and total triples made in 2018-19. But if head coach Alvin Gentry is unable to find a dribble-handoff partner for Redick, don't be surprised to see his offense dip.
Lou Williams, Los Angeles Clippers
Similar to Redick, Williams has played at his highest level over the past two seasons with the Clippers. The soon to be 33-year-old has won back-to-back Sixth Man of the Year awards and passed Dell Curry last season as the NBA's all-time leader in points off the bench.
The combo guard can still get to his spots on the floor and has mastered the art of drawing fouls. Williams' inclusion on this list isn't a criticism of his scoring abilities, but more about the blockbuster additions of Kawhi Leonard and Paul George. The 14-year vet was tied for the NBA's eighth-highest usage percentage (30.8%) in 2018-19 and that simply won't be the case with two other ball-dominant superstars on the roster.
Leonard and George ranked fourth and fifth, respectively, in total clutch points during the previous campaign, per NBA.com. Meanwhile, Williams finished tied for 17th in the same department. Alternatively, the former second-round pick could transition into a facilitator for both in such situations. However, Leonard and George are among the Association's top scorers in isolation and thus can effectively create their own offense.
Williams will continue to lead a strong Clippers second unit and should find himself in the mix at the end of games. But more often than not, he'll be deferring to his new pair of teammates when the game is on the line.
Serge Ibaka, Toronto Raptors
Ibaka experienced a bit of a resurgence last season, posting the second-highest scoring (15.0) and rebounding (8.1) averages of his career. He began the 2018-19 campaign in a platoon with Jonas Valanciunas at the five-spot, but found himself in a full-time starting role after the latter was injured 30 games into the season.
Ibaka took full advantage of the increased playing time, averaging 16.4 points and 8.4 boards across 51 total starts for the Raptors. The 30-year-old eventually gave way to Marc Gasol shortly after his acquisition from the Memphis Grizzlies.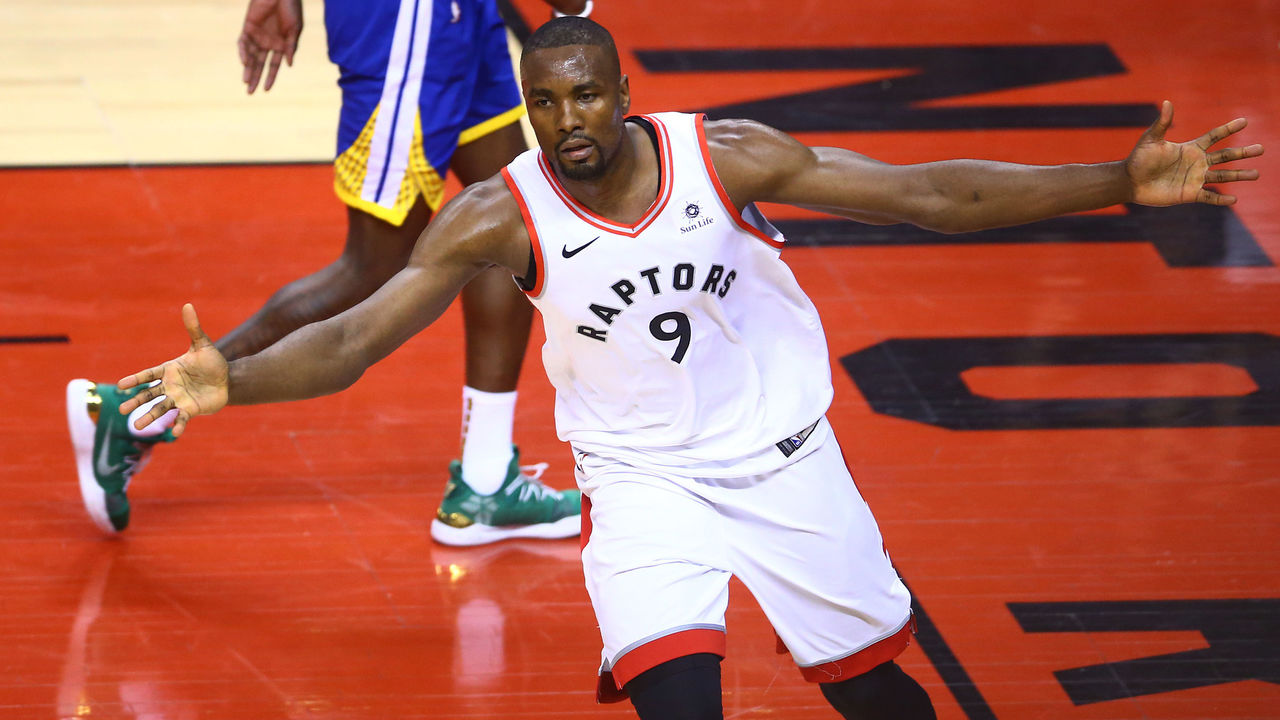 It's hard to imagine head coach Nick Nurse employing the same platoon system with Ibaka and Gasol; the Spaniard provides so much offensive versatility with his screen-setting, outside shooting, and playmaking. Ibaka's 3-point percentage also decreased for a second straight season and dipped to 23.7% during last year's playoffs.
But being relegated to the reserve unit might not be the worst thing for the Republic of Congo native. Ibaka still proved to be a valuable contributor for Toronto during their title run as a high-energy big man. He recorded a Finals-record six blocks off the bench in Game 3 and in the subsequent matchup, became just the second reserve player since 1970 to score 20 points in less than 22 minutes played in a Finals game.
Ibaka remained efficient amid the role change and should continue to have his moments off the bench this season. But his total production should understandably be lower without the starter minutes he had during the previous campaign.
LaMarcus Aldridge, San Antonio Spurs
Aldridge initially took a bit of a back seat after inking a four-year, $80-million contract with the Spurs ahead of the 2015-16 season. His scoring and rebounding dropped for two consecutive years as he adjusted to his new team and secondary role. But over the past couple of seasons, Aldridge has re-emerged as San Antonio's lead horse and produced at a level close to his peak with the Portland Trail Blazers.
From 2017-2019, the 34-year-old averaged 22.2 points on 51.4% shooting while adding 8.8 boards per contest across 156 appearances. Aldridge also made the All-Star team twice and earned his second All-NBA second-team selection over that same span. But the odds of the veteran big man repeating those similar numbers are stacked against him; only seven players in NBA history have averaged at least 20 points and nine rebounds per game at age 34 or older.
In addition, the Spurs' youth movement is the strongest its been in quite some time. Point guard Dejounte Murray returns to the fold after missing the entire 2018-19 season with a torn ACL and will be given the keys to the offense. He impressed during his 48-game stint as a starter during the 2017-18 campaign, averaging 10.1 points and seven boards while posting a 1.8 assists-to-turnover ratio.
Third-year guard Derrick White was solid defensively and appears to be ready for an expanded offensive role after a standout postseason. The 25-year-old was third on the Spurs with 15.1 points per contest, including a career-high 36 points on 15-of-21 shooting in San Antonio's Game 3 win over the Denver Nuggets in last season's opening round of the playoffs. Aldridge will still play a major role in the grand scheme of things, but the offensive load will be more dispersed.
James Harden, Houston Rockets
There might never be another season like the one Harden produced last year. The Rockets superstar posted a career-high 36.1 points per contest - the highest mark in the Association since Kobe Bryant's 35.4 during the 2005-06 season. Harden's 2,818 total points across 78 regular-season appearances was the 10th-highest total in NBA history. Meanwhile, his 32-game streak of 30 points or more trailed only Wilt Chamberlain's 65-game run in 1961-62.
The offseason swap of future Hall of Fame point guards Chris Paul and Russell Westbrook will undoubtedly alter Houston's offense. It's justified to be a bit skeptical about the new pairing, considering Harden and Westbrook are two of the most ball-dominant players the game has ever seen. Rockets head coach Mike D'Antoni plans to stagger their minutes - just as he did with Paul and Harden. But for Houston to be successful, both players will need to learn how to coexist on the floor which likely means individual sacrifices for both.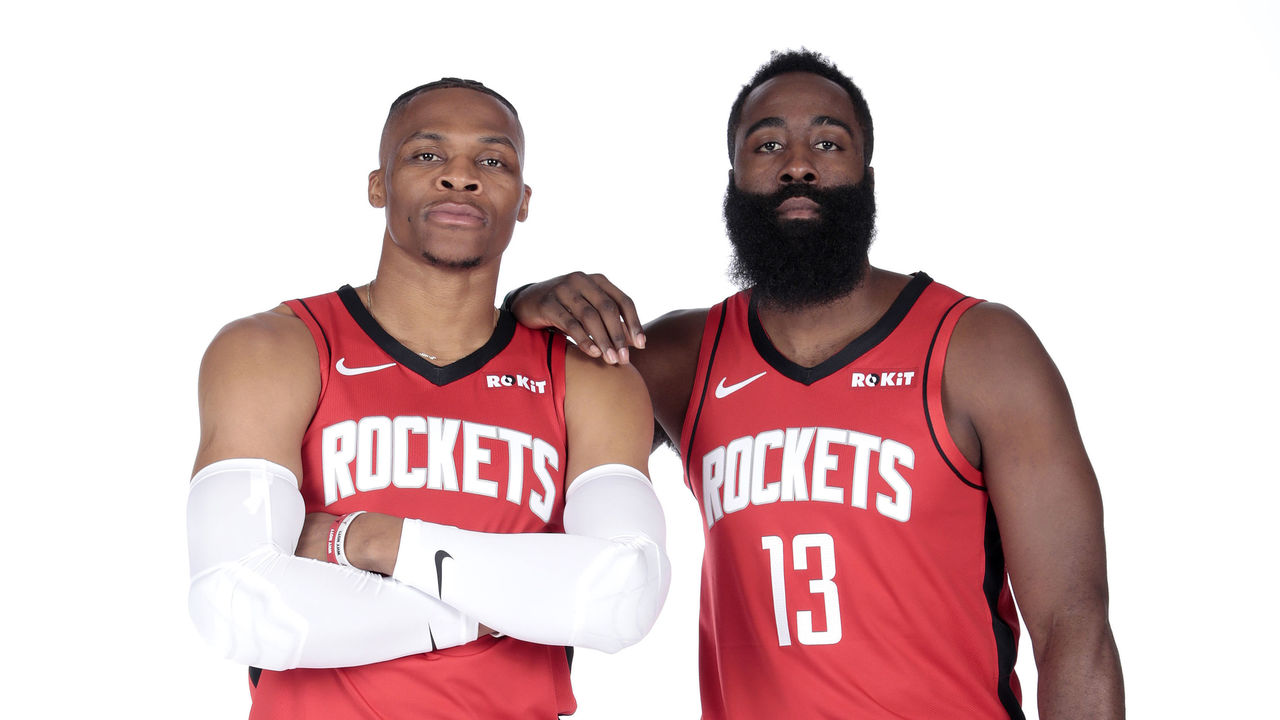 Rockets owner Tilman Fertitta has spoken about playing a more up-tempo brand of basketball with Westbrook aboard. The 2017 MVP won't hesitate to push the ball off missed shots and turnovers, but doing so will decrease Houston's reliance on iso-ball. Harden feasted in these situations, averaging an NBA-leading 18.1 points on 16.4 isolation possessions per game last season.
Westbrook was also among the league's worst jump-shooting guards last year and isn't much of an off-ball threat. His ineffective perimeter game could result in him handling the rock more often and force Harden to play off the ball rather than creating offense for himself. The longtime Rockets superstar isn't much of a cutter, either. While Harden made a combined 43.4% on spot-up and catch-and-shoot attempts in 2018-19, he took only 152 shots in such situations - approximately 8% of his total field goals attempted.