DUNEDIN, Fla. - One of the coolest moments of the 2019 season unfolded on a warm September evening in Pittsburgh, during an eminently forgettable game between two non-contenders playing out the stretch.
In the bottom of the fourth inning at PNC Park, the Miami Marlins summoned Brian Moran from the bullpen to make his major-league debut. Moran, a towering left-hander with a funky delivery, was weeks away from his 31st birthday. He had toiled in the minors for 10 years, waiting for this moment. On the first pitch he threw, Moran got Bryan Reynolds to ground out to shortstop. He had made it. He was a big leaguer.
That is a compelling story in its own right - dude finally makes it to the majors, at 30, after a decade in the minors. Here's the kicker, though: the next batter up for the Pirates? Brian's younger brother, Colin.
"The bullpen coach, he lets you know who's coming up for them," Moran recalled. "And he says, 'Reynolds' - and he gave me this smirk - 'Moran, and Bell.' And I don't think I even heard him say 'Bell.' I just sort of was like, 'Alright, here we go.'"
A lengthy battle ensued. Colin got ahead early, taking two straight balls - both fastballs off the plate. Brian went to his slider, locating it beautifully down and away. Colin offered at it feebly, fouling it off. Brian then went back to the fastball and missed again, this time up and in. With Colin squarely in the driver's seat at 3-1, Brian uncorked another fastball, up and over the middle of the plate. Colin took a mighty hack this time, but couldn't get the barrel on it, fouling it back. The payoff pitch loomed. The younger Moran couldn't help but crack a smile. The elder didn't reciprocate. The sparsely filled stadium was taut with theater. Then, this happened:
"I felt like if I could land a slider, he wouldn't be expecting it," Brian Moran said. "And it went that way, which was pretty cool. It was probably the best one I threw all year, honestly."
Had it not happened last year, though, there's a strong chance the Moran brothers would have never gotten the chance to share such a special moment. Major League Baseball has made it exceedingly difficult for players of Brian Moran's ilk to get to the big leagues in the first place.
"It's kind of wild to think that that was the last time to get called up like that in September," he said.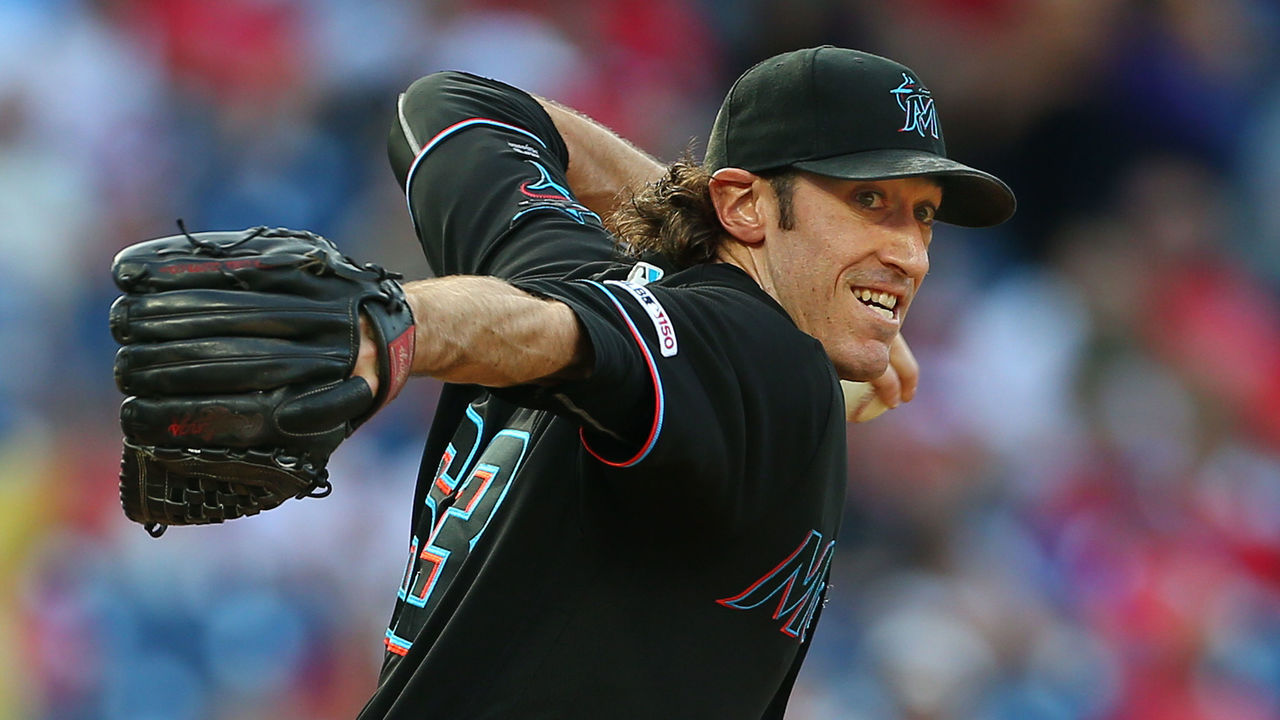 Prior to 2020, once the calendar flipped to September, any player on a team's 40-man roster could be added to the major-league roster, providing an avenue for fringe players to get a brief taste of the big leagues. However, as part of the new roster rules announced last month by Major League Baseball, September rosters will be capped at 28 in 2020 (with each team allowed to carry a maximum of 14 pitchers). The change cuts up to 360 big-league opportunities and potentially denies scores of hopefuls - from minor-league lifers to highly touted prospects - both a late-season financial windfall and a month of MLB service time.
As a counterbalance, the league added another full-season spot to the active roster, increasing it to 26 from the age-old figure of 25, but the overall impact of the rule changes, from a labor perspective, appears to be a net negative.
"For a job created, there's been possibly five-to-seven jobs lost," said veteran catcher Caleb Joseph, who signed a minor-league deal with the Toronto Blue Jays in January.
Joseph, as it happens, is among the players likeliest to benefit from the rules. Adding a third catcher to the active roster will likely be one of the more popular ways of filling out that 26th spot. ("There's a chance," Blue Jays manager Charlie Montoyo said when asked about rostering three catchers.) Still, with so many players now effectively denied the opportunity to experience a late-season cameo, Joseph remains ambivalent about the changes.
"That's going to affect a lot (of guys)," he said. "So I'm not sure exactly how I feel about the 26th man in conjunction with losing those capabilities in September."
The motivation for the new roster rules would seem to be primarily aesthetic. With expanded rosters allowing for seemingly endless pitching changes, games tend to drag on in September, often eclipsing four hours. Improving pace of play - along with shortening overall running time - has been a priority of Rob Manfred's since he first took over as commissioner in 2015.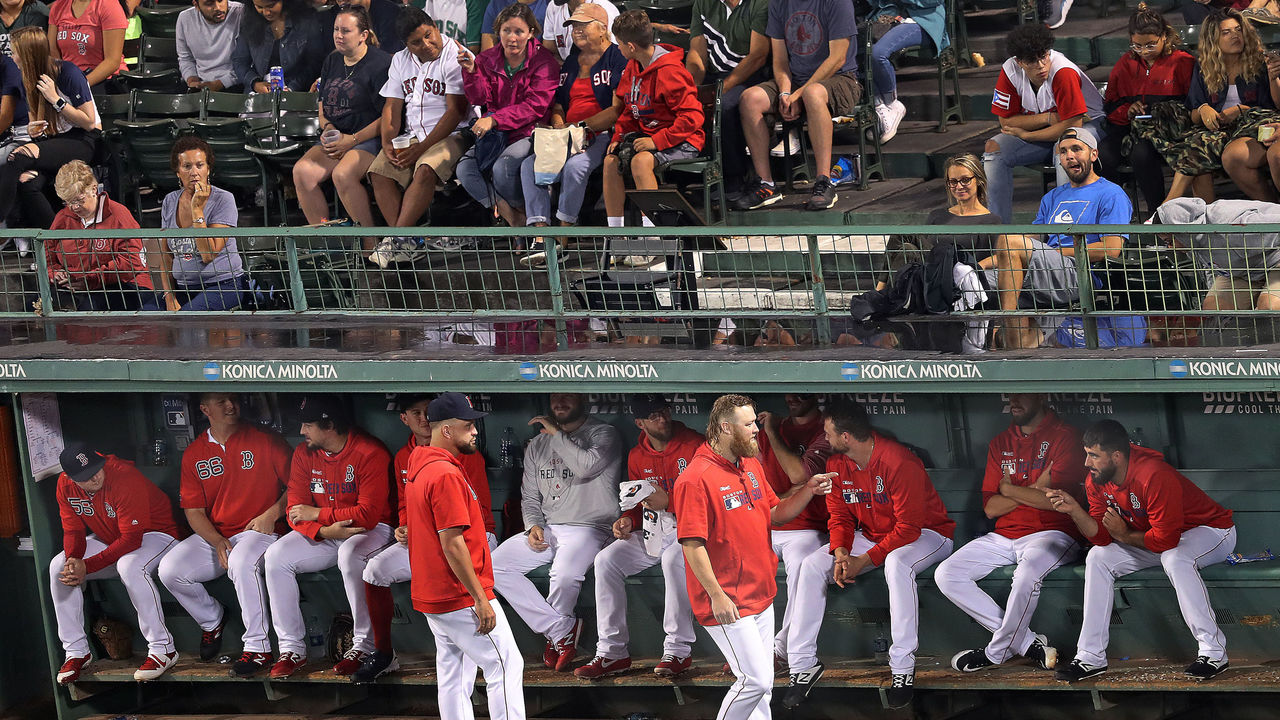 Still, while few would argue that September baseball wasn't in need of some tweaks, the impact of these changes could be life-changing on an individual level. The league has effectively removed the proverbial carrot that compelled a subsection of minor leaguers not to give up on their dreams. Last year, a player in his first go-around in Triple-A earned approximately $10,000 for the season. The salaries in the lower levels of the minors are even more appalling. Moran, who spent the first five months of the 2019 campaign in the Pacific Coast League, earned roughly $75,000 in his three-plus weeks with the Marlins.
"You're talking about guys that could double, triple, quadruple their yearly salary in one month in the big leagues," Joseph said. "Even guys with some service time, if you find yourselves in the minor leagues for five months, you can double your money in September. That makes it worth it for older minor-league guys that are trying to keep going.
"Yes, trying to get away from four-hour September games, I get it. But there's got to be ways to not handicap those guys that bust their rear all season that would normally be called to the big leagues."
The rule change doesn't merely deny fringe players a path to the late-season cash infusion, either. The market effects compound. Moran, after all, pitched reasonably in his stint with Miami, recording 10 strikeouts over 6 1/3 innings while holding left-handed hitters (his brother among them) to a .182 batting average.
His September audition no doubt bolstered his job prospects this offseason, eventually compelling the Blue Jays to sign him to a minor-league deal that included an invite to big-league spring training. He could conceivably break camp as the second left-hander in Toronto's bullpen, a gig that comes with a $563,500 salary, the major-league minimum for players with less than three years of service time. None of this happens, perhaps, without a September call-up.
"In Miami, we had between 30-35 guys active, and there were still plenty of opportunities to pitch so I don't know," Moran said. "I guess maybe with the trying to cut down the time of the game and (reducing) the pitching changes and stuff, it led them in that direction."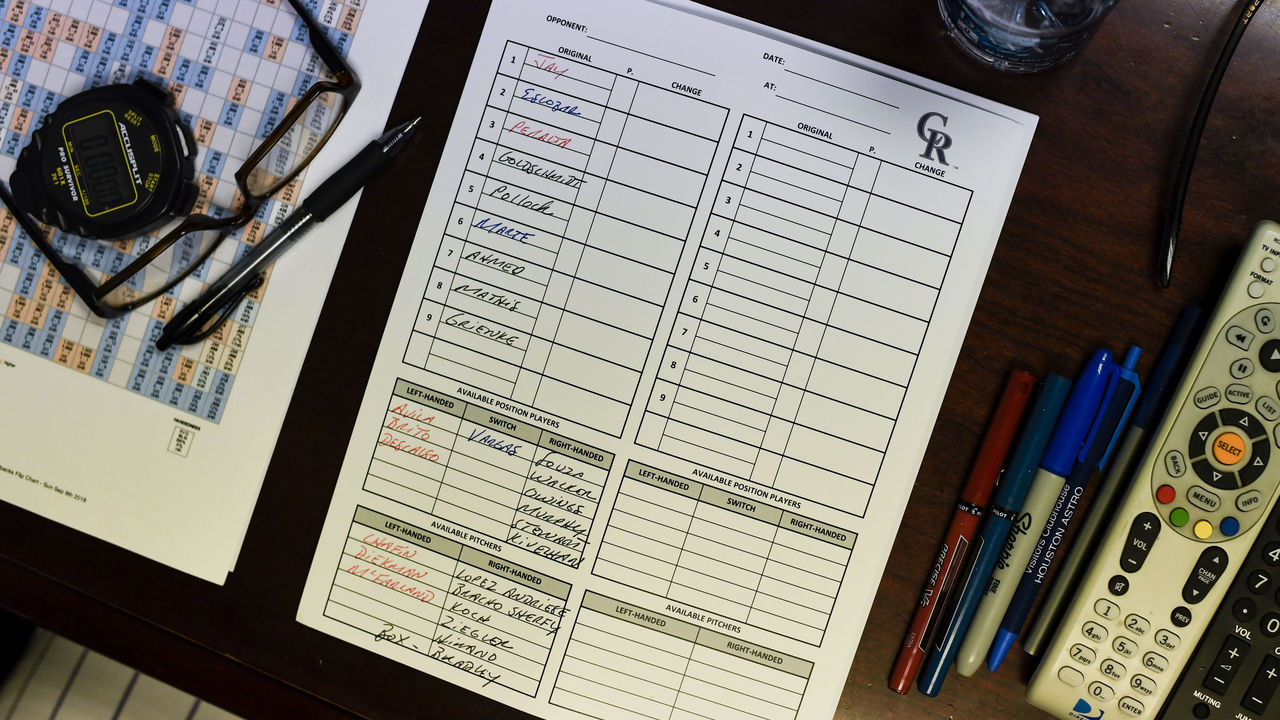 To be sure, the league's desire not to cheapen or compromise its product for the final month of the regular season is valid. Still, it's hard to ignore the financial benefits baseball's owners reap from these rules changes. A young player making the major-league minimum salary in September would earn almost $94,000. Under the old rules, each team calling up 10 players making the minimum would mean an extra $28.2 million in the pockets of players who had spent much of the season in the minors. The new roster rules will cut that outlay and limit the beneficiaries: the so-called "26th man" and two September call-ups will command less than $23 million, league-wide, assuming they too are earning the league minimum.
In any event, players like Moran are poised to suffer the most moving forward. They won't get their moment. With no prospect of a September call-up, no light at the end of the tunnel that is a season - or, in some cases, a lifetime - in the minors, they might not even try.
"Trust me, I hate September baseball," Joseph said. "But there's ways around that don't include (eliminating) some rostered guys that have probably earned 30 days of service time and some major-league pay."
Jonah Birenbaum is theScore's senior MLB writer. He steams a good ham. You can find him on Twitter @birenball.