Japanese GP Takeaways: Mad Max returns, Red Bull clinch, Piastri tastes podium
Following each race weekend this year, theScore's editors offer their takeaways. We continue the 2023 schedule with the Japanese GP.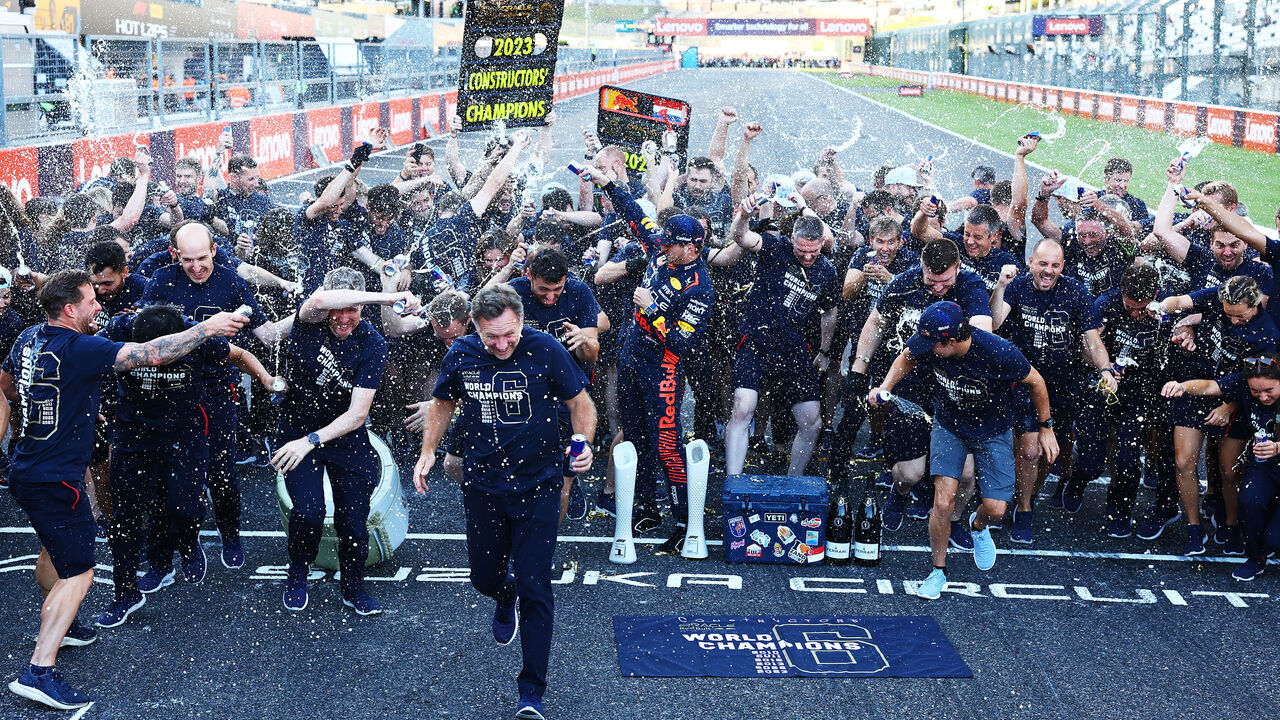 Verstappen returns with a vengeance to clinch constructors' title
After Formula 1 delivered an unexpected twist in Singapore, it was back to regularly scheduled programming in Suzuka as Max Verstappen crushed the competition to clinch the constructors' title for Red Bull.
It's fitting that Verstappen alone clinched the constructors' crown following an almost comedic showing from teammate Sergio Perez that culminated in him retiring twice, but more on that later. After the worst result of the season in Singapore, Verstappen arrived in Japan not just with his team's title hopes in mind, but with the intention to make a mockery of the grid.
Verstappen topped all three practice sessions. He opted to take only three sets of new soft tires in qualifying, a sign of his confidence. His best and only time in Q2, which comfortably got him through, was set on used tires. In Q3, he navigated Suzuka's esses section with mastery, putting up a pole lap that was nearly six-tenths faster than his next closest competitor, the highest qualifying difference between first and second in Suzuka since 2003. Victory on Sunday came with a margin of 19.3 seconds to runner-up Lando Norris. Verstappen also scored the fastest lap on medium tires with a time that was slightly over a second faster than the next closest lap.
It wasn't just perfection. For Verstappen, it seemed personal.
Many speculated that Red Bull's struggles in Singapore were due to a new technical directive. Verstappen said those who believed that could "go suck on an egg" after Saturday's qualifying. Told about fans who were worried that he would immediately pull away from the pack and build a 30-second lead Sunday, Verstappen responded with "that's my plan."
He didn't quite hit his 30-second goal, but Verstappen made sure to remind the grid that Singapore was a nice treat and the 2023 season was back under his management.
"He certainly came here very keen to re-establish the season that he's been having," team principal Christian Horner said Sunday.
While Verstappen made sure he held his end of the bargain in bringing home the constructors' championship, the same can't be said for the other side of the garage. Perez was off the pace of his teammate in qualifying by 0.773 tenths of a second. The veteran - starting fifth - had to stop twice for a new front wing after collisions with Lewis Hamilton and Kevin Magnussen, which forced his first retirement. He earned a penalty for a safety car violation and the Magnussen incident. The latter forced him to rejoin the race towards its conclusion to serve the penalty in order to avoid it potentially carrying over to Qatar.
The lasting moment from Red Bull's Suzuka triumph was caught by the broadcast. Verstappen making a pitstop while Perez sat seated in his car in the garage. It felt all too real. Verstappen - in the midst of another perfect race in a near-perfect season - single-handedly secured the constructors' championship as Perez was reduced to being nothing more than a spectator to his teammate and team's success. - Daniel Valente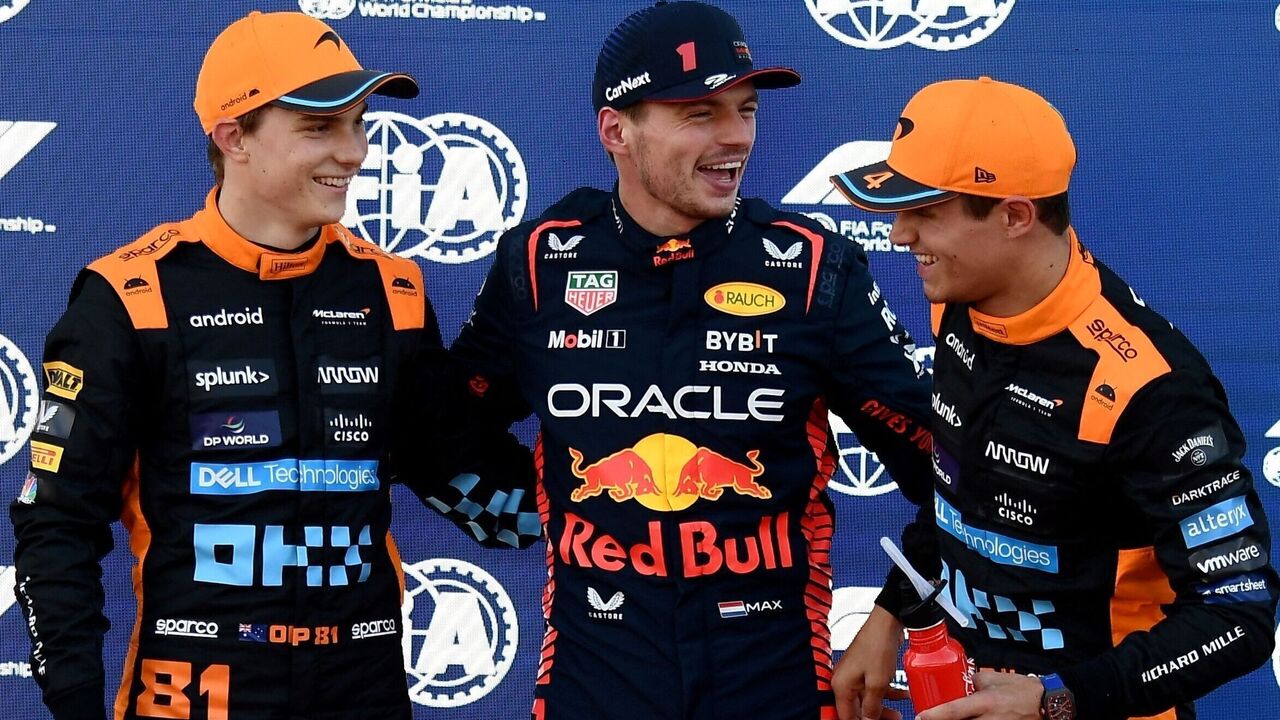 Piastri podium cements his promise
It was clear long before this that Oscar Piastri was head and shoulders above his fellow rookies. Now, he has the first podium finish of his young career while Logan Sargeant has yet to score a point and Nyck de Vries doesn't even have an F1 seat anymore.
The 22-year-old Australian is the first freshman to reach the podium since Lance Stroll managed the feat with Williams in 2017. He's also the first rookie to start a race on the front row - qualifying second Saturday - since Stroll that same year. But really, if we're making projections about what Piastri might become, we should set our sights much higher than Stroll given his overall performance and growth this season.
Of course, Piastri isn't drawing any comparisons to 2007 Hamilton, who, also with McLaren, finished runner-up in the standings to Kimi Raikkonen. But if the season ended today, Piastri, who currently sits ninth, would have the highest finish in the standings by a rookie since '07.
Best rookie finishes since 2000:
| Year | Driver | Team | Points | Season Rank |
| --- | --- | --- | --- | --- |
| 2007 | Lewis Hamilton | McLaren | 265 | 2 |
| 2001 | Juan Pablo Montoya | Williams | 95 | 6 |
| 2007 | Heikki Kovalainen | Renault | 87 | 7 |
| 2000 | Jenson Button | Williams | 67 | 8 |
| 2023 | Oscar Piastri* | McLaren | 57 | 9 |
| 2019 | Lando Norris | McLaren | 22 | 9 |
| 2001 | Kimi Raikkonen | Sauber | 66 | 10 |
* season not yet decided
This is one of the best rookie seasons in recent memory, and McLaren only seems to be trending in the right direction with six races remaining. It's really no wonder that Alpine tried to put up a fight to retain him when he bailed on it last year. And now, even Otmar Szafnauer is out of a job.
Of course, there's a dose of reality here as well. The gulf to eighth-place George Russell is currently at 58 points, which is more points than Piastri has managed all year to date. Hopes of him moving up should be tempered. Even if the remaining six races finished identically to Suzuka - with Piastri finishing third and Russell placing seventh - the rookie would need an extra race to leapfrog the Brit. Further, no one else above Russell seems poised to fade through the final weeks, so Piastri will likely have to settle for ninth.
That's no small victory, though, considering he'll become one of four rookie drivers to finish in the top 10 in the past two decades - and one of the others is his teammate.
Everything is looking up for McLaren right now. The duo of Norris and Piastri could potentially be the best-placed team to challenge Red Bull. And, at worst, they should easily hang with Ferrari and Mercedes. - Michael Bradburn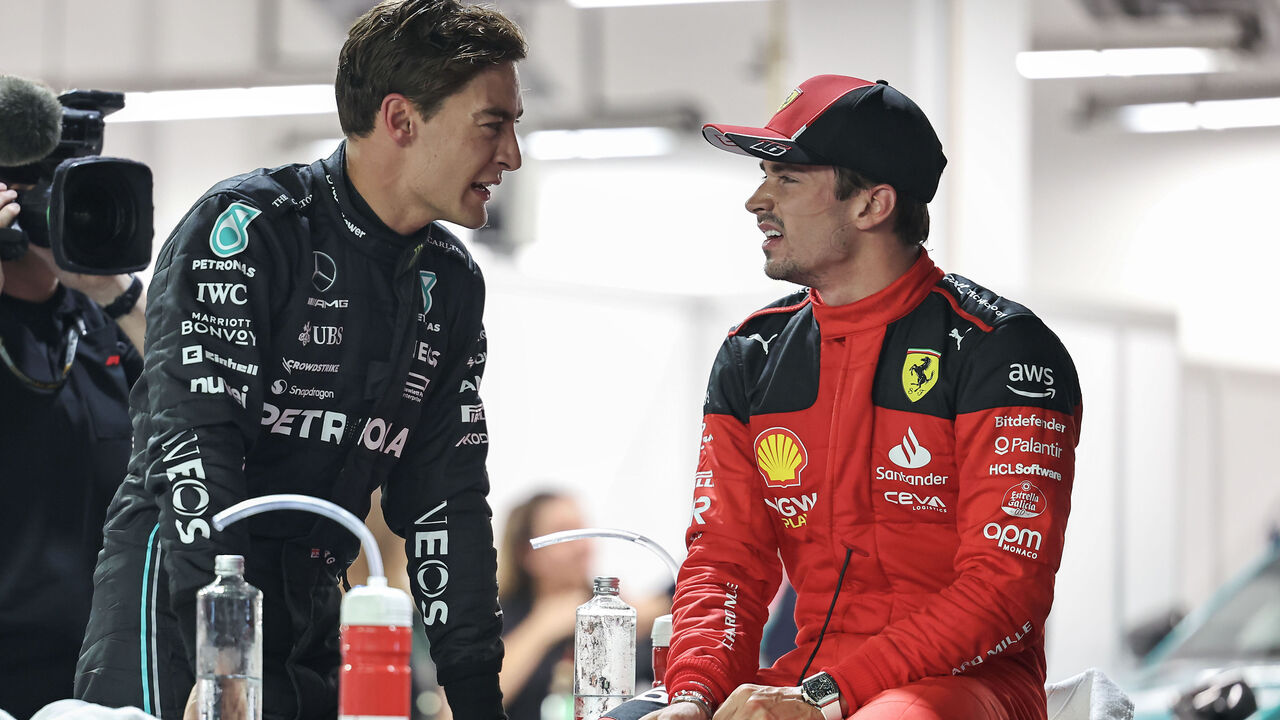 Ferrari closing in on frustrated Mercedes
Ferrari keeps chipping away at Mercedes' lead for second place in the constructors' championship.
The Italian team looks like a completely different outfit coming off the summer break and once again has a car capable of capturing a podium finish in each event. Not only has it claimed victory in Singapore and a third-place finish in Monza, but it's also surpassed Aston Martin in the constructors and is just 20 points back of Mercedes.
| Race | Ferrari deficit  |
| --- | --- |
| Japanese GP | -20 |
| Singapore GP | -24 |
| Italian GP | -45 |
| Dutch DP | -54 |
While Ferrari is on a roll, there seems to be frustration brewing in the Mercedes camp as the team has now gone nine races without a top-two finish.
On Sunday, with Russell running fifth, Hamilton sixth, and Carlos Sainz seventh with seven laps to go, Russell was aggressively asking over team radio to not allow Hamilton to overtake him despite being the slower car. Russell wanted Mercedes to use the same DRS tactic Sainz and Norris deployed in Singapore. Despite Russell's request, Mercedes ordered Hamilton to pass and left Russell a sitting duck.
"They're using my trick against me," Sainz said of Mercedes' attempt at creating a DRS train.
Sainz made quick work of Russell's older tires and passed him to secure a sixth-place finish, while Hamilton was unable to catch Leclerc for fourth. The decision potentially cost Mercedes two points.
Mercedes communications director Bradley Lord downplayed any fighting between the team's two drivers following the race, and Russell himself said the team made the right decision after looking back.
"For me right now, the goal is to secure P2 for the constructors," Russell said. "My personal side of the drivers' championship is completely out the window. It's been a disaster of a season in that regard. Lewis is in a good position fighting for P3. Standing here now all good."
Mercedes is in a tricky spot. Not only is it fighting for second place in the constructors and the significant payday that comes with it, but it needs to help Hamilton erase the 33-point deficit behind Perez in the drivers' standings. The team also needs to get Russell more confidence heading into next season.
While Mercedes will likely be pleased with how Russell responded after the race, the comments from Hamilton are a bit more concerning. It's clear he remains very unhappy with the car and believes the team is making no progress in closing the gap with Red Bull.
"It's tough on weekends like this particularly when the car is such a handful," Hamilton said. "The car felt just the same as last year - it's bouncing and sliding. That's tough given how much work we've done to progress and we're not any closer to the front."
He added: "The next six months have to be the greatest six months of development that we've ever had to close that gap - to be really banging on the door. The evidence is there with the McLarens and we can't turn a blind eye to that. We have to look at what they've done and go in that direction. That is the direction." - Brandon Wile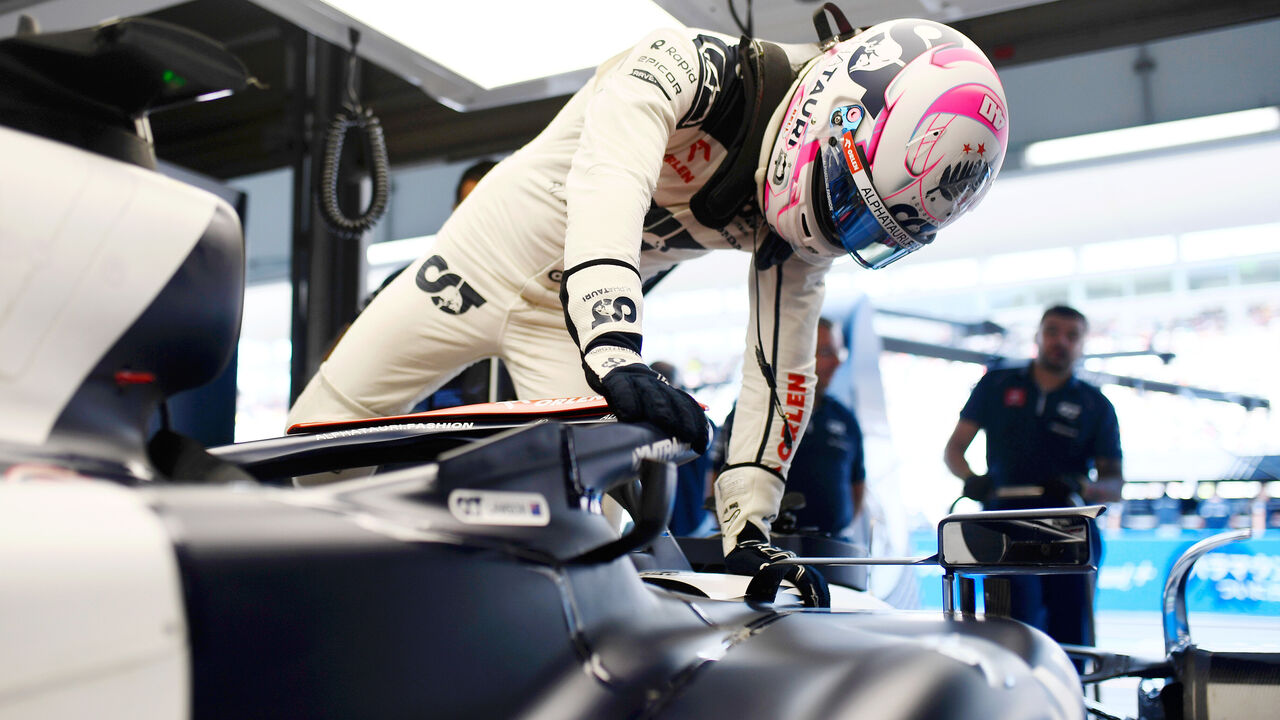 Lawson left out of AlphaTauri 2024 plans
Formula 1 is a cutthroat sport where only 20 drivers - some even chosen for reasons other than talent - are selected to drive some of the fastest vehicles on the planet. That's why it felt exceptionally cruel and rather head-scratching that Liam Lawson, who despite putting up some brilliant performances in place of the injured Daniel Ricciardo, was left out of an AlphaTauri seat for 2024.
Sure, Lawson isn't the first driver to be left out of a drive, but it's hard to not feel like his exclusion goes against everything AlphaTauri is supposed to represent. Whether Red Bull wants to publicly say it or not, it's undeniable that AlphaTauri has operated as a junior driver development system. It's also undeniable that a potential seat opening at Red Bull in 2025 has heavily factored into the sister team's 2024 selections. Unfortunately, it seems that Lawson - despite being a promising junior who might be able to move up to Red Bull eventually - was the victim of a numbers crunch.
AlphaTauri's 2024 lineup of Ricciardo and Yuki Tsunoda isn't a bad pairing at all. And while the former's age might make him a weird pick for Red Bull's sister team, it's clear that Ricciardo is there for another extended look at Perez's seat in 2025 after a hand injury cut his midseason return run short. Plus, Ricciardo will be a helpful marketing boost for an AlphaTauri team that has been rumored to be getting a new title sponsor next year.
As for Tsunoda, he's done an unremarkable job this season by bagging three points, though Lawson scored the team's best finish - ninth place - in only his third race. Tsunoda is fast and has grown as a driver but the likely truth is that Tsunoda's ties to Honda, who supply engines for AlphaTauri, further secured his 2024 standing. In fact, Honda representatives are believed to have met with Red Bull earlier this week to "get an extension over the line" for the Japanese pilot, according to F1's Lawrence Barretto.
What puts Tsunoda in an awkward spot is the cloud of doubt over his long-term future at Red Bull due to the amicable divorce between the constructor and Honda in 2026 when the engine suppliers will instead partner with Aston Martin. Will Honda try to bring the youngster to Aston Martin then? Impossible to say, but it's a question Red Bull is likely pondering when mapping out its options for the coming years.
There isn't a perfect answer for what AlphaTauri should have done with its 2024 seats. Lawson drove beyond anyone's expectations and deserves a seat. Ricciardo impressed in the simulator and was showcasing his potential for a future Red Bull promotion before a faultless injury. Tsunoda took a step as a driver and has backing from Honda. - Valente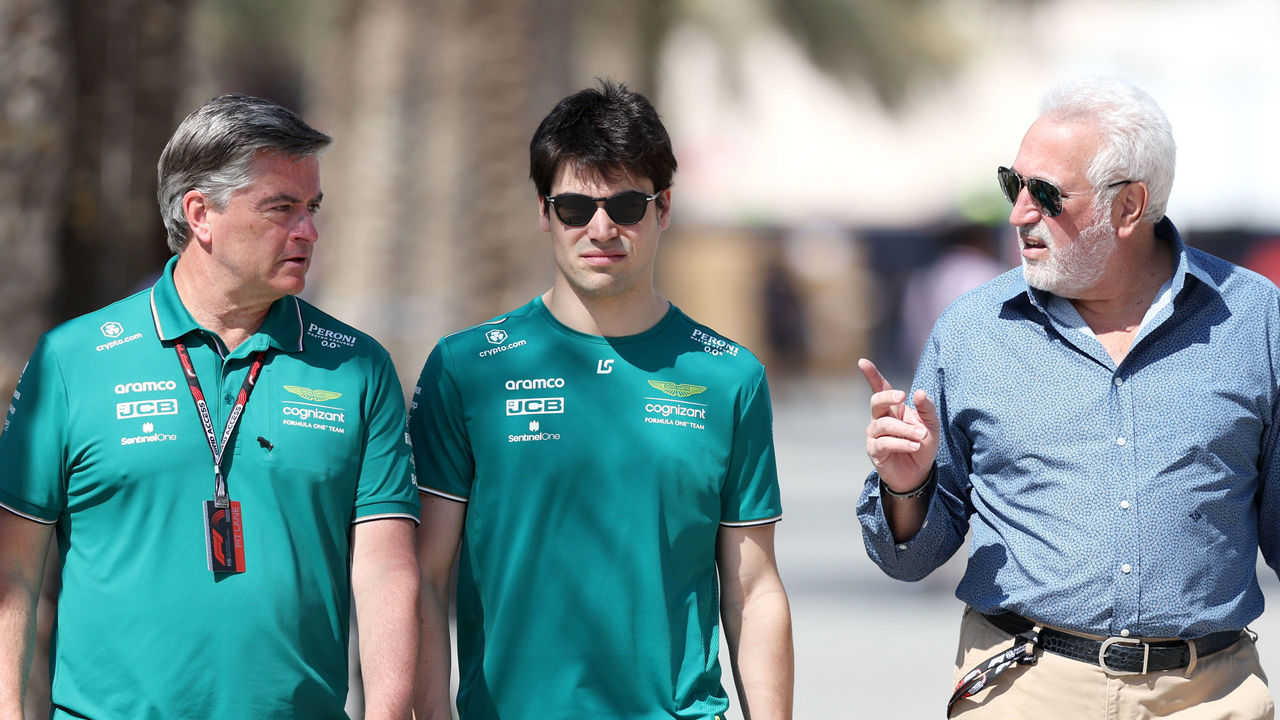 Time for changes at Aston Martin, Williams?
If they haven't already, Aston Martin and Williams need to initiate some uncomfortable internal conversations about their North American drivers. With lineups across the grid being solidified going into 2024, the respective futures of Stroll and Sargeant should be in question. But, in a familiar Formula 1 narrative, on-track performance isn't the only consideration when it comes to the underachieving duo.
Aston Martin's Stroll, whose billionaire father Lawrence famously owns the team, is believed to have an indefinite contract; as long as he wants to race, a seat will be available for him. The mild-mannered Canadian has shown flashes of excellence throughout his career. He's claimed three podiums, started a Grand Prix on pole, and is genuinely superb in wet conditions. He has a knack for surging through the field on the first lap of a race - something he did again Sunday in Japan before an issue with his rear wing ended his outing. His track record in the junior formulas is impressive, too.
But the consistency simply isn't there, and it may never be. His father hasn't been shy about his aspirations for Aston Martin - Stroll senior expects the team to be fighting for titles in the not-too-distant future. It's fair to question if the 24-year-old pilot is capable of leading a group to those lofty heights. There's obviously no shame in being outperformed by Fernando Alonso, but the gulf between the two has been clear - and immense - all season. Alonso is setting the standard required of a championship winner. Awkward as the discussion would be, at what point will Lawrence Stroll concede that an upgrade is required in the other seat to reach that level?
Sargeant, meanwhile, is slowly torpedoing his chances of retaining a seat at Williams. The lone American on the grid, and first since 2015, has crashed in three of his last four races. He was fortunate to continue after hitting the wall in Singapore but wasn't so lucky at Suzuka, locking up and clattering into Valtteri Bottas in an incident that eventually forced him to retire his FW45. That ended a nightmarish weekend in which the 22-year-old planted his car in the wall before even setting a time in qualifying Saturday.
Williams' decision to sign Sargeant was, frankly, an overt attempt to capitalize on the growing American interest in F1. Unfortunately, he looks out of his depth and is the only full-time driver yet to score a point this season. Williams' entire 21-point haul has come from Alex Albon.
Sargeant, asked recently how he can secure his seat for next season, offered a simple solution. "It starts with cutting out those mistakes and delivering clean weekends," he said. Easier said than done, it seems.
If the Floridian struggles again in Qatar, Williams could very well decide that the commercial benefit of having a U.S. driver doesn't outweigh the cost of having to consistently rebuild the rookie's car. - Gianluca Nesci