Greatest sports movie characters: Kicking off our top 100 countdown
Photo illustration by Nick Roy / theScore
theScore is counting down the 100 best fictional characters in sports movie history, with a new post every weekday until July 3.
100-91 | 90-81 | 80-71 | 70-61 | 60-51
50-41 | 40-31 | 30-21 | 20-11 | 10-1
100. Peter LaFleur
"DodgeBall: A True Underdog Story" (2004)
Vince Vaughn's fast-talking everyman LaFleur shines as the only clear-minded inhabitant of the chaotic world of semi-professional dodgeball, and the foil to the over-the-top fitness guru White Goodman (Ben Stiller), leader of the rival Globo Gym Purple Cobras.
99. Robert Hatch
"Escape to Victory" (1981)
Though far from his signature sports role, Sylvester Stallone is every bit the underdog hero as Hatch, a World War II prisoner of war who uses a soccer match versus his German captors as cover to orchestrate an escape for his fellow Allied soldiers.
98. Jack Elliot
"Mr. Baseball" (1992)
Elliot (Tom Selleck) is a brash and arrogant veteran ballplayer whose world is turned upside down when the New York Yankees ship him off to Japan. The slugger is forced to contend with the high expectations of being dubbed "Mr. Baseball," while also overcoming cultural differences and a pitch he can't hit called the shuuto.
97. Walter Sobchak
'The Big Lebowski' (1998)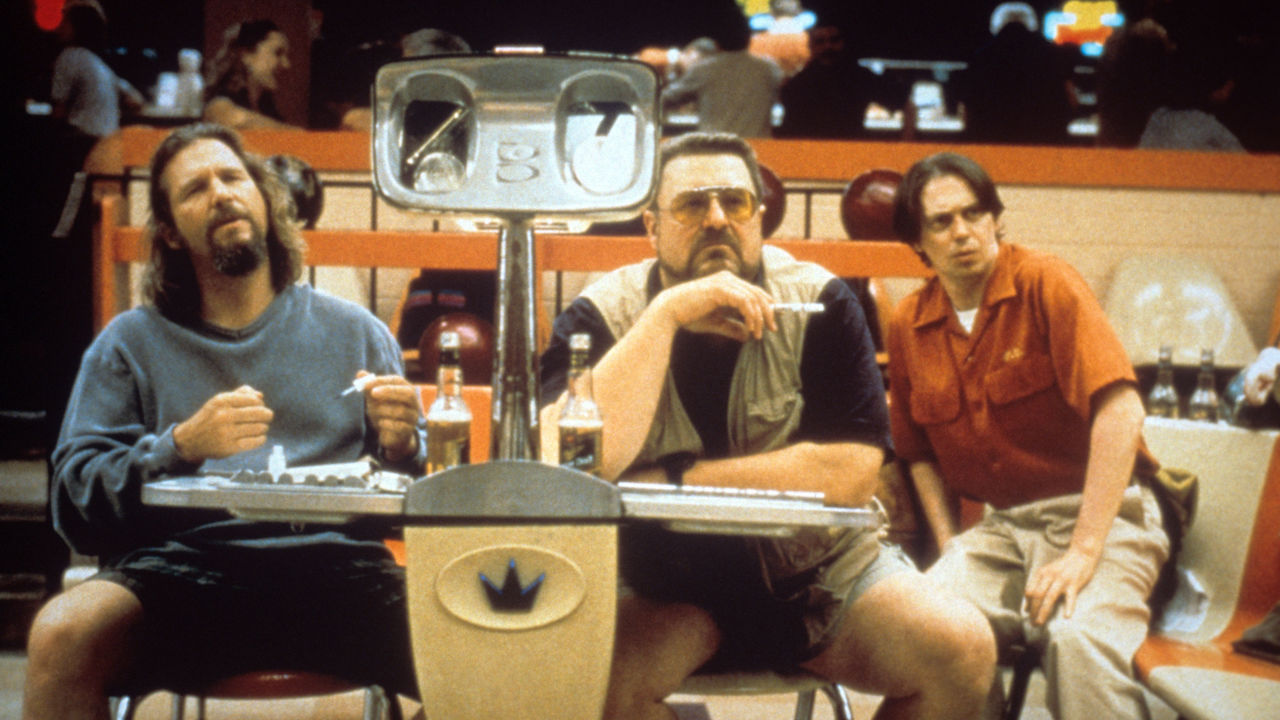 John Goodman's paranoid Vietnam War vet Walter highlights a film featuring many zany characters. The Dude's foul-tempered bowling buddy is quick to fly off the handle if an opponent dares to violate the rules of the lanes.
"Smokey, my friend, you're entering a world of pain. If you mark that frame an eight, you're entering a world of pain," Walter says while brandishing his sidearm.
96. Phil Brickma
"Rookie of the Year" (1993)
Brickma (Daniel Stern), the wacky Chicago Cubs pitching coach in "Rookie of the Year," is supposed to mentor flame-throwing Little Leaguer Henry Rowengartner. Instead, he amuses the audience with his nonsensical advice and hilarious blunders, like getting himself trapped between two hotel-room doors.
95. Julie 'The Cat' Gaffney
"D2: The Mighty Ducks" (1994) and "D3: The Mighty Ducks" (1996)
Joining the series for the second and third films, fierce and confident goalie Julie (Columbe Jacobsen-Derstine) is a welcome addition to the Ducks. "The Cat" comes up clutch for Team USA, stonewalling Iceland's top player during a shootout to cap the team's tournament win at the Junior Goodwill Games.
94. Cole Trickle
"Days of Thunder" (1990)
On paper, Tom Cruise and NASCAR is the perfect marriage of actor and subject - a fearless, physical performer, and a sport in which fearing anything could lead to a tragic end. Trickle is right out of the Cruise playbook, as he's basically Maverick from "Top Gun," but on a blacktop. Even 30 years later, the race sequences never fail to get the blood pumping.
93. Tong Po
"Kickboxer" (1989) and "Kickboxer 2: The Road Back" (1991)
Michel Qissi stars as Tong Po opposite Jean-Claude Van Damme in this 1989 sports action-revenge flick pitting the two combatants against each other after the villainous Muay Thai fighter paralyzes Van Damme's brother during a match. Qissi returned to play Po in the sequel, which didn't include Van Damme.
92. Henry Rowengartner
"Rookie of the Year" (1993)
After an accident gives him incredible pitching talent, Rowengartner (Thomas Ian Nicholas), a previously unskilled Little Leaguer, helps transform the middling Cubs into a major-league powerhouse, all while trying to balance the challenges of living the big-league life with being a teenager.
91. Lola Bunny
"Space Jam" (1996)
Like many other female characters in the "Looney Tunes" franchise, Lola Bunny (voiced by Kath Soucie) didn't get the central role that she deserved. The filmmakers did subvert some of that historical baggage with a recurring "don't call me doll" bit, but Lola could - and should - have been much more than Bugs' love interest; something that "Space Jam: A New Legacy" will hopefully correct. Despite the filmmakers' faults, Lola is an instantly recognizable character from the canon, and her on-court skills - as evidenced above - are easily the best of any non-Michael Jordan figure in the movie.
Comments
✕
Greatest sports movie characters: Kicking off our top 100 countdown
  Got something to say? Leave a comment below!