The Match, between Tiger Woods and Phil Mickelson in Las Vegas two years ago, was the first of its kind but left fans wanting more out of a head-to-head exhibition event.
With the additions of Peyton Manning and Tom Brady, "The Match: Champions for Charity" is set to raise over $10 million for COVID-19 relief and is all but guaranteed to be an improved product over the inaugural edition. Here's why:
The amateurs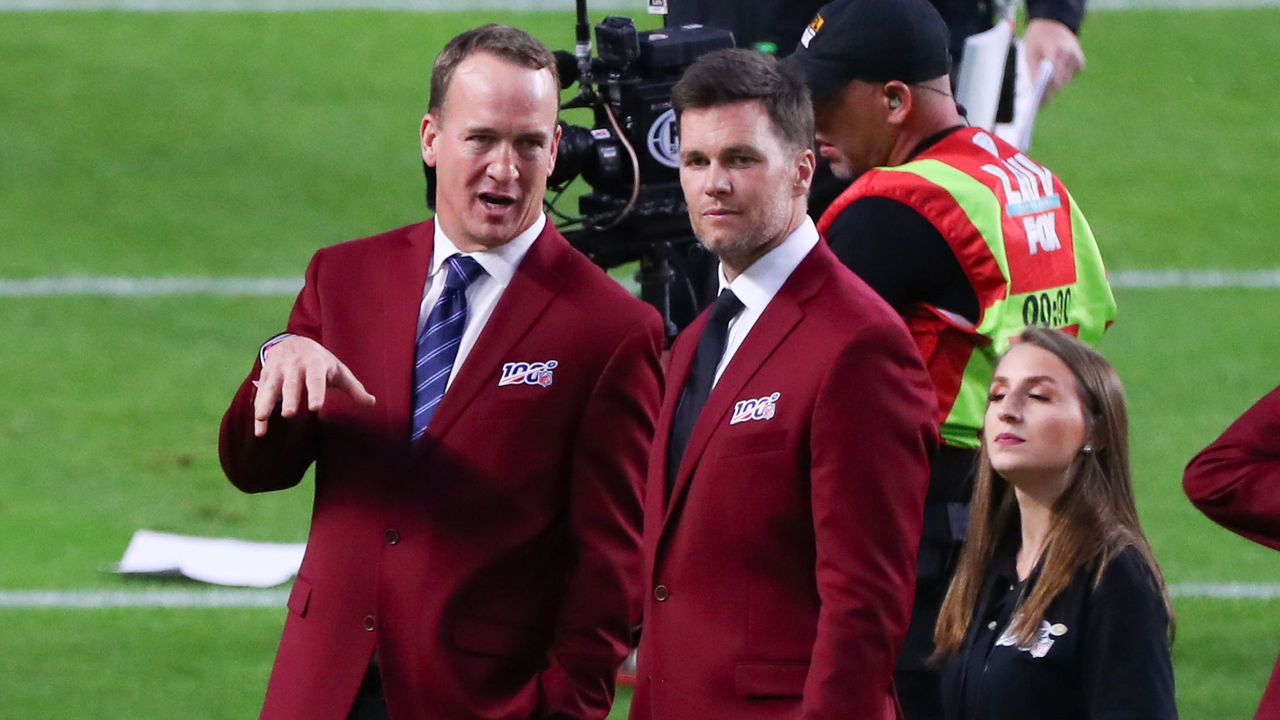 "When Tiger and I came down the stretch in Vegas, we clammed up," Mickelson said about the first match. "We didn't talk, we didn't communicate, we tightened up. We needed a partner there to get something out of us."
Enter Manning and Brady.
The inclusion of the two legendary quarterbacks will do wonders for an event that lacked competitive banter. Manning's jovial attitude will loosen up his teammate, Tiger, while Brady's championships will help defend his partner, Mickelson, from trash talk.
Further, the amateurs will be relying heavily on their professional counterparts when it comes to club selection, reading greens, and strategizing because there are no caddies. Player-caddie interactions were already interesting to listen in on, but they'll now become must-see with Woods and Mickelson acting as the caddies.
The format
After increasing interest by including two superstar amateurs, organizers also implemented a new format for the match.
The players will play best ball on the front nine - a nice, easy way for all of the golfers to get comfortable and play their own ball. But on the back nine, the teams will switch to modified alternate shot, which means every stroke taken is a meaningful one.
Brady and Manning will be forced to make shots and hit crucial putts - they simply cannot pick up the ball if the hole isn't going their way. If the amateurs struggle, Tiger and Phil could be playing from some obscure places they may not have otherwise found themselves in. Watching Woods and Mickelson hit recovery shots will be fascinating, and witnessing the amateurs sweat over 4-footers to halve a hole will be relatable for everyone watching at home.
Justin Thomas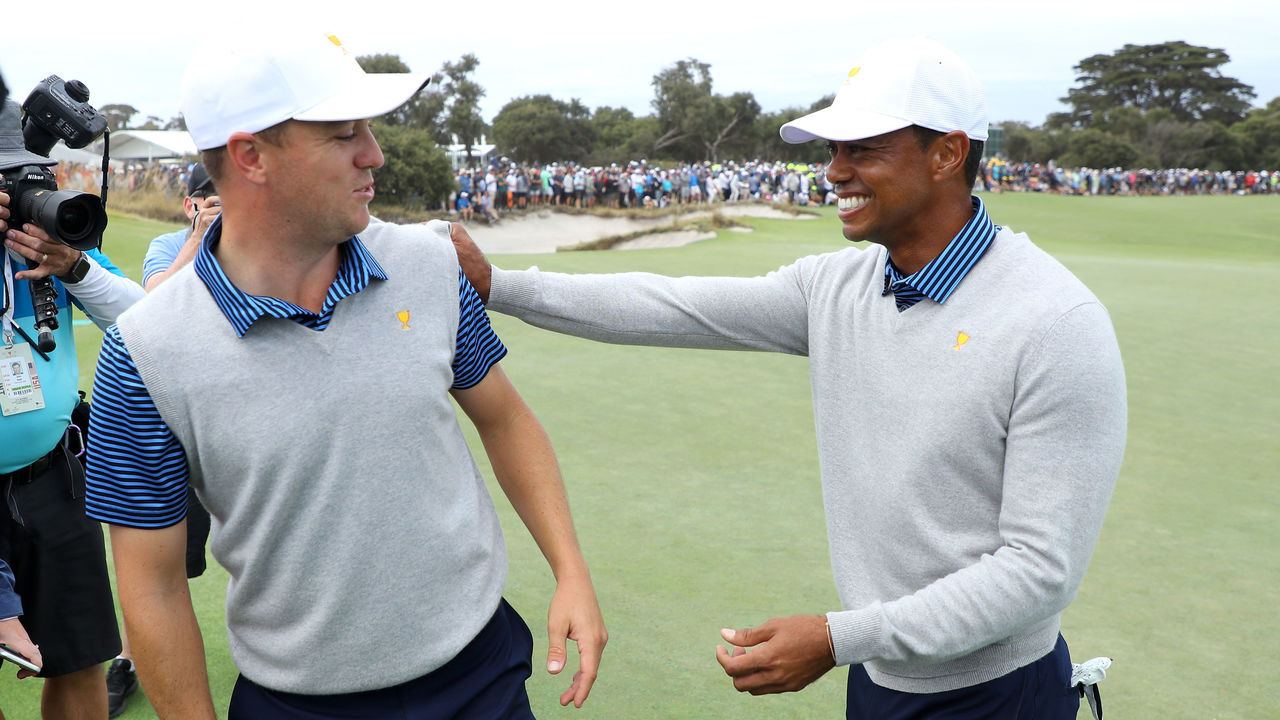 If you paid close attention to last week's charity skins game between Rory McIlroy, Rickie Fowler, Dustin Johnson, and Matthew Wolff, you probably realized world No. 2 Jon Rahm's interview provided the best insight during the day.
This Sunday at the Medalist, golf fans will be gifted with analysis from Justin Thomas, who is serving as an on-course reporter. Thomas will be able to provide a unique voice from a player's perspective into various shots, holes, or obstacles the competitors might face. If nothing else, Thomas' personality will shine and he should be heavily involved with the trash-talking amongst the group, especially with his pal Tiger.
Learning from mistakes
The Match II should benefit from its first experience broadcasting a duel between Tiger and Phil in Las Vegas, as well as learning from the mistakes made during last week's charity skins game.
There will almost certainly be less dead-air time and more entertaining interactions between the players and analysts, such as Thomas and Charles Barkley.
It also appears there will be more on-course challenges to help raise money for charity. Additionally, the players will wear earpieces for a direct line to the producers, who can send reminders to the group to increase the chatter and action between shots.
With two similar competitions already in the books, the standard for these exhibition matches is set. Perhaps this two-on-two competition will be more enjoyable simply because expectations are lower.
The Medalist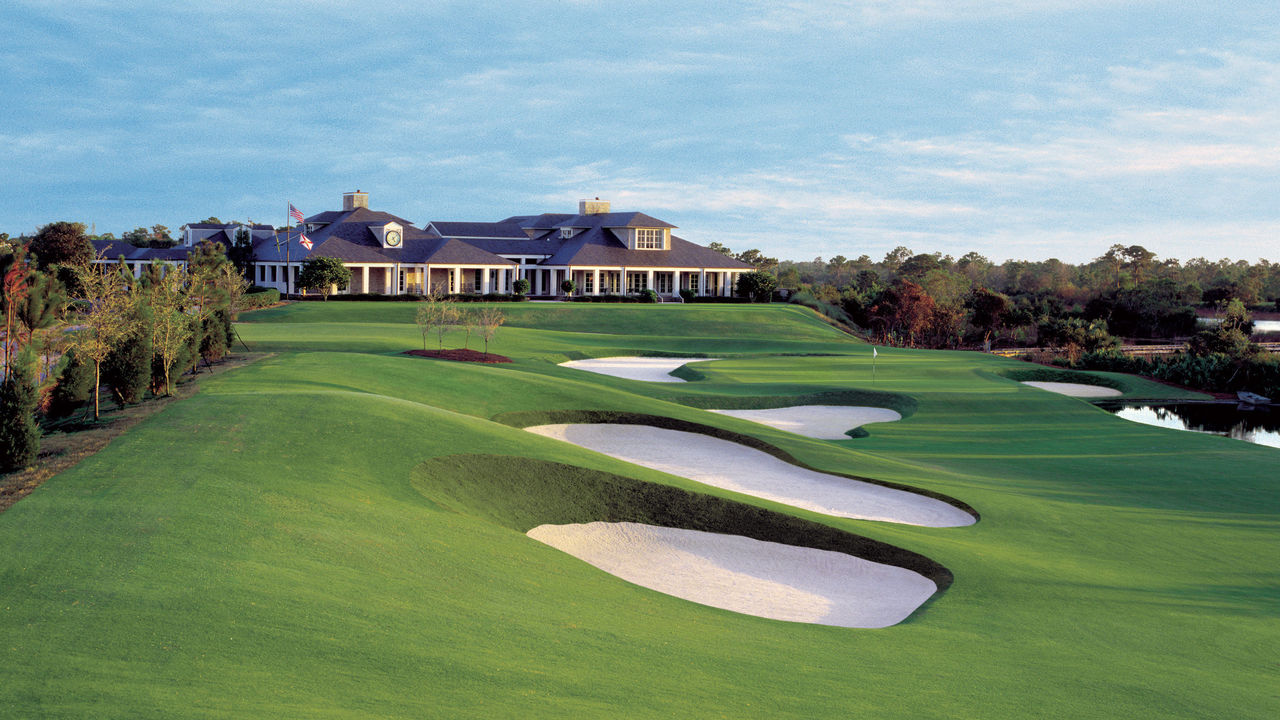 Tiger lives an extremely private life, understandably so. But on Sunday, viewers will be given the opportunity to peek behind the curtains and catch a glimpse of the course the 15-time major winner calls home.
The Medalist is where Woods spends a lot of time practicing. It's also the home course of PGA pros Dustin Johnson and Rickie Fowler, plus a handful of others. Aside from the odd promo video or commercial featuring Tiger, few people have seen the exclusive club designed by Pete Dye and Greg Norman.
Plus, Mickelson is treating the event as a road game and is looking to use that as motivation.
"I can't wait to go to Tiger's place and take him down," Mickelson said. "We'll make it that every time Tiger shows up at his home course, he'll have a bad memory."
Here are some photos of what to expect from the Medalist: