NHL Power Rankings: 1 thing each team should be thankful for
Photo illustration by Julian Catalfo / theScore
This is the third in-season edition of theScore's NHL Power Rankings for the 2023-24 campaign. Check back for updated rankings every other Monday.
In this edition, with Thanksgiving fast approaching in the United States, we look at one thing each team should be thankful for.
1. Boston Bruins (13-1-2)
Previous rank: 2nd
Jim Montgomery. Although the Bruins were written off in back-to-back offseasons, their head coach owns a sterling 78-13-7 record since taking over.
2. Vegas Golden Knights (13-4-2)
Previous rank: 1st
Electrolytes. The Golden Knights must've consumed many this offseason, because there have been no signs of a Stanley Cup hangover. The defending champs brought back mostly the same team and look plenty capable of repeating.
3. New York Rangers (12-2-1)
Previous rank: 4th
Artemi Panarin. The Rangers star expressed frustration after he registered just two points in seven playoff games last spring, but he's turned that disappointment into fuel. Panarin leads New York with 26 points in 15 games and he's yet to be held off the scoresheet this campaign.
4. Vancouver Canucks (12-5-1)
Previous rank: 6th
Quinn Hughes. Vancouver has no shortage of things to be thankful for early this season - three Canucks lead the league with 28 points, after all - but we'll focus on Hughes. The 24-year-old is putting together a strong case for the Hart and Norris Trophies in his first season as captain.
5. Los Angeles Kings (10-3-3)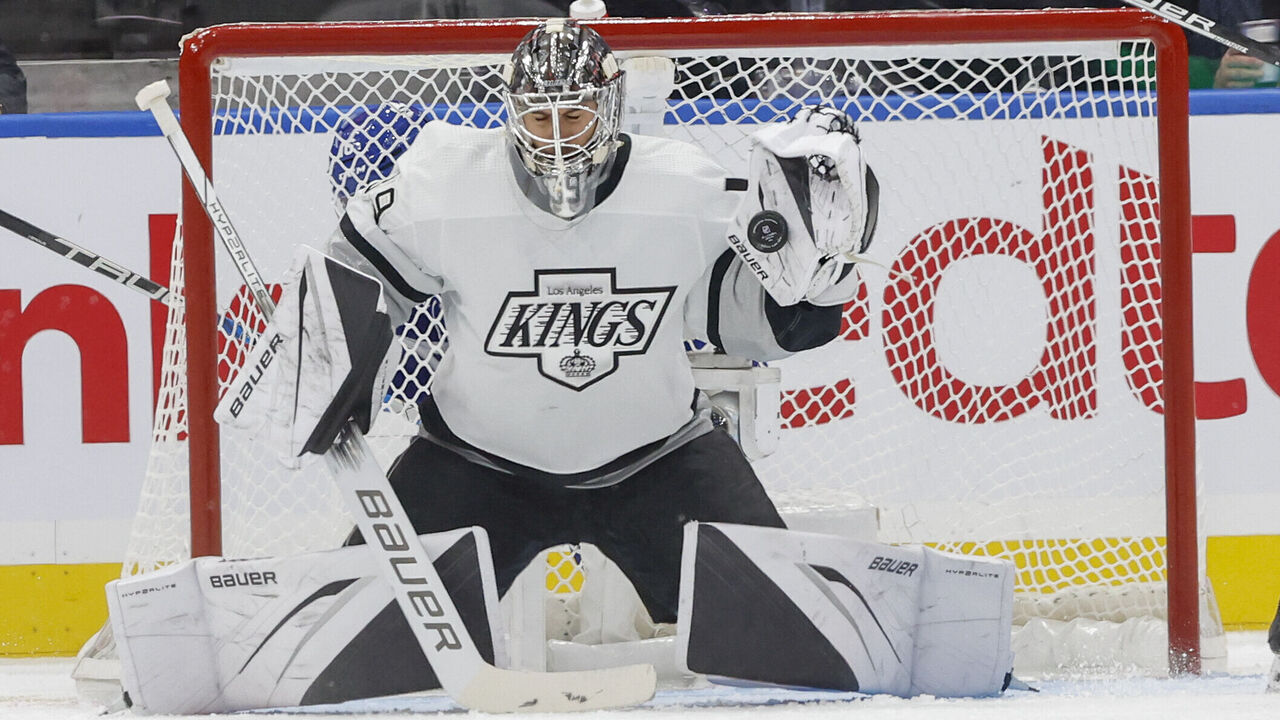 Previous rank: 5th
Cam Talbot. The Kings have long sought an answer in goal, and their offseason addition is 9-3-1 with a .930 save percentage. Stability in the crease is a key reason Los Angeles has rocketed up the standings.
6. Florida Panthers (11-5-1)
Previous rank: 15th
Reinforcements. The Panthers weathered the storm without their top two defensemen for the first 16 games of the campaign. With Aaron Ekblad and Brandon Montour returning to the lineup earlier than expected on Friday, now they can really get down to business and perhaps give Boston a run for the Atlantic Division crown.
7. Colorado Avalanche (11-5-0)
Previous rank: 7th
The AJHL. Cale Makar broke yet another all-time mark among defensemen, this time becoming the fastest blue-liner to 200 career assists on Saturday. The Avalanche should be thankful Makar chose to bide his time in the AJHL on the NCAA path rather than play in the more traditional WHL. If he hadn't, there's a good chance he goes off the board before the Avalanche are on the clock to pick fourth overall in 2017.
8. Dallas Stars (11-4-1)
Previous rank: 3rd
The fountain of youth. The Stars are getting key contributions from their elder statesmen. Joe Pavelski (39) is tied for the team lead in points, while Matt Duchene (32), Tyler Seguin (31), and Jamie Benn (34) are all enjoying productive campaigns so far.
9. Toronto Maple Leafs (10-5-2)
Previous rank: 14th
William Nylander. The slick Swede is on a season-opening 17-game point streak and showing no signs of stopping. Though Maple Leafs fans ought to be thankful for his red-hot start, general manager Brad Treliving might not feel the same way: He's the one who has to negotiate Nylander's next deal.
10. Winnipeg Jets (10-5-2)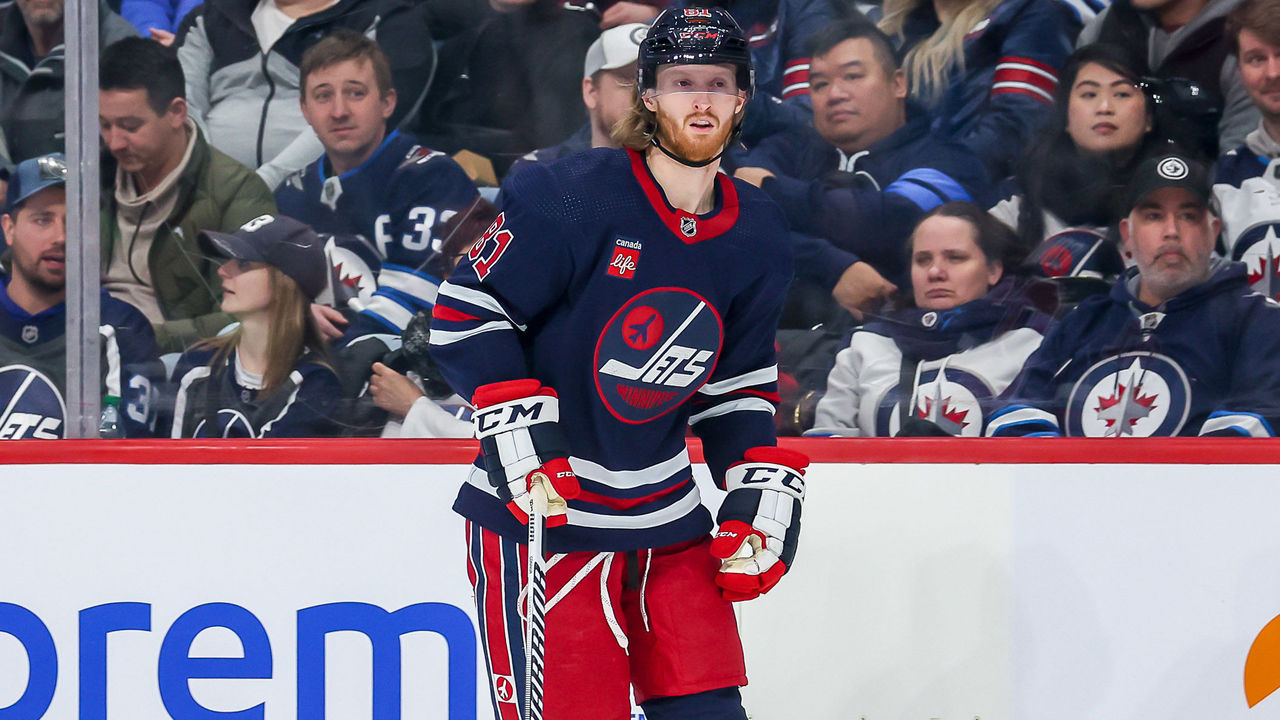 Previous rank: 13th
Kyle Connor. After a modest 31-goal 2022-23 campaign, Connor exploded out of the gates with 14 tallies in 17 games, including 11 at even strength. Winnipeg's top sniper has at least eight more goals than any of his teammates.
11. Carolina Hurricanes (10-7-0)
Previous rank: 9th
Goalie depth. Frederik Andersen is out indefinitely with a blood-clotting issue, and while neither Pyotr Kochetkov or Antti Raanta has played particularly well to this point, the Hurricanes should have confidence in the duo. Kochetkov impressed as a rookie last year and Raanta has a long track record of reliable play.
12. Washington Capitals (9-4-2)
Previous rank: 28th
Spencer Carbery. Hey, remember when the Capitals started the season 1-3-1? Washington has since won eight of its last 10 games under the direction of its fresh-faced head coach. The Caps needed to turn things around after missing the playoffs last season, and Carbery has helped them do just that.
13. Tampa Bay Lightning (8-6-4)
Previous rank: 11th
Andrei Vasilevskiy's approaching return. The Lightning have treaded water without the 2019 Vezina winner between the pipes, but Tampa must be thankful he can play again soon after Jonas Johansson and Matt Tomkins have combined for an .895 save percentage this season.
14. Philadelphia Flyers (10-7-1)
Previous rank: 21st
Torey Krug's no-trade clause. This may sound strange, but hear us out. The Flyers were reportedly set to deal defenseman Travis Sanheim to the Blues, but the deal got nixed because Krug wouldn't waive his no-trade clause to come the other way. It's a good thing for Philadelphia, because Sanheim, 27, is having a breakout year, leading the Flyers with 16 points in 18 games.
15. Detroit Red Wings (8-6-3)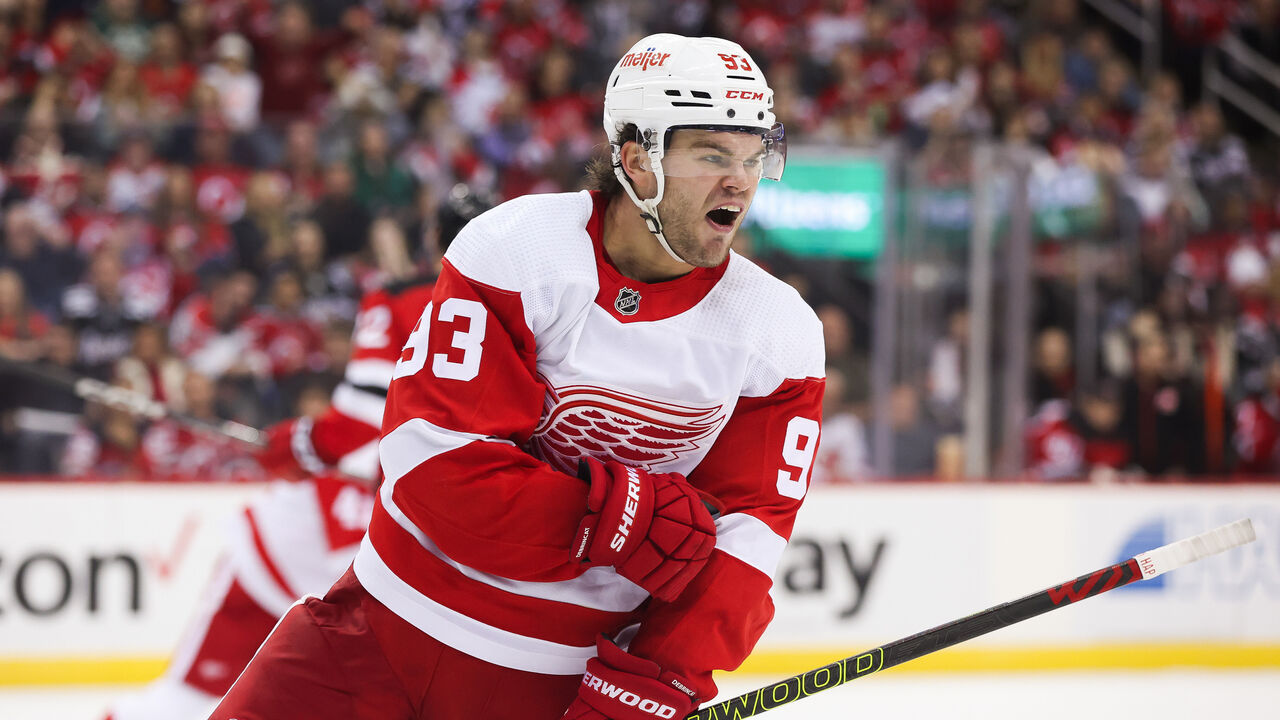 Previous rank: 10th
Alex DeBrincat's home state. The arrival of DeBrincat has revamped the Red Wings' future. Even as Detroit's slowed since a torrid start, Steve Yzerman's move to bring a local star back home has paid dividends in no time.
16. New Jersey Devils (8-7-1)
Previous rank: 8th
Jack Hughes' contract. Hughes has 22 points in 11 games. He's also signed at an $8-million cap hit through 2030. There's no point in debates about the NHL's best value contract for another six-and-a-half years - it's Hughes until he inks his next deal.
17. Pittsburgh Penguins (9-8-0)
Previous rank: 18th
Sidney Crosby. This may be low-hanging fruit, but the Penguins captain is playing some of the best hockey of his career at age 36. He's on pace for a career high in goals and is the primary reason Pittsburgh is still in the mix.
18. St. Louis Blues (9-7-1)
Previous rank: 20th
Jordan Binnington's return to form. After two down seasons, the $24 million remaining on Binnington's contract looked like it would be an anchor on the Blues' cap. With his .922 save percentage in 12 games, St. Louis can worry about other areas as the team tries to return to the playoff picture.
19. Ottawa Senators (8-7-0)
Previous rank: 26th
Sweden. The Senators went 2-0-0 in the Global Series in Stockholm. If Ottawa begins to go on a run, that successful trip overseas - which was surely filled with plenty of team bonding - could be viewed as a turning point in their season.
20. Anaheim Ducks (9-9-0)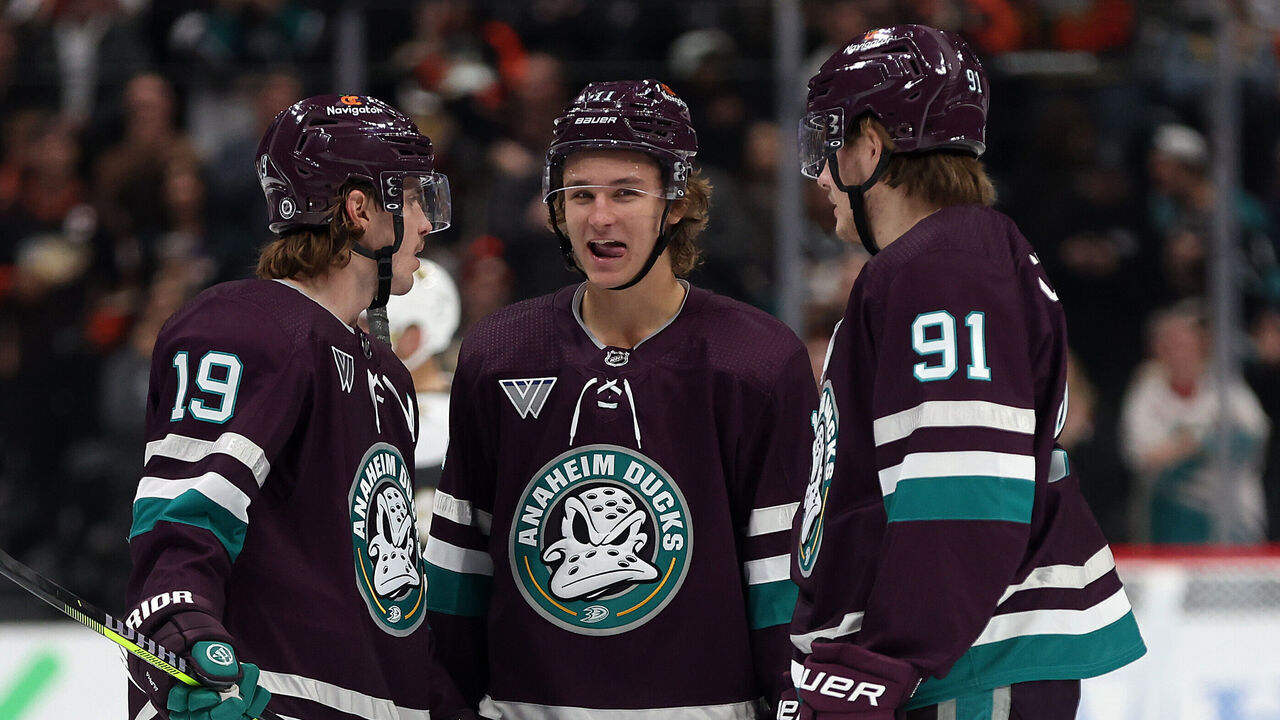 Previous rank: 19th
Progress. The Ducks didn't get their ninth win until Christmastime last season. The plan to turn things around in Anaheim appears to have a foundation.
21. Arizona Coyotes (8-7-2)
Previous rank: 23rd
Power-play success. Arizona sneakily boasts the NHL's fifth-ranked man advantage at 29.5%, boosting a squad that struggles to produce goals at five-on-five.
22. Seattle Kraken (7-8-4)
Previous rank: 27th
Winter Classic jerseys. The Kraken's presumed sweaters for the 2024 Winter Classic feature a good mix of the team's colors and a nod to the 1917 Stanley Cup champion Seattle Metropolitans. The Vegas Golden Knights' look, on the other hand? Yikes.
23. Buffalo Sabres (8-9-1)
Previous rank: 16th
Those sweet threads. It's been a deflating month and a half for the Sabres with Devon Levi's struggles and a handful of injuries, capped by Tage Thompson's recent absence, after a summer full of hope. At least the team hits the ice night in and night out with some of the nicest jerseys in the league.
24. New York Islanders (6-6-5)
Previous rank: 12th
Saturday's win. The Islanders snapped a seven-game losing skid with a win against the Calgary Flames last time out. Securing the victory - even if it did come in the shootout - prevents things from snowballing out of control and keeps them in the mix in a crowded Metropolitan Division.
25. Calgary Flames (6-8-3)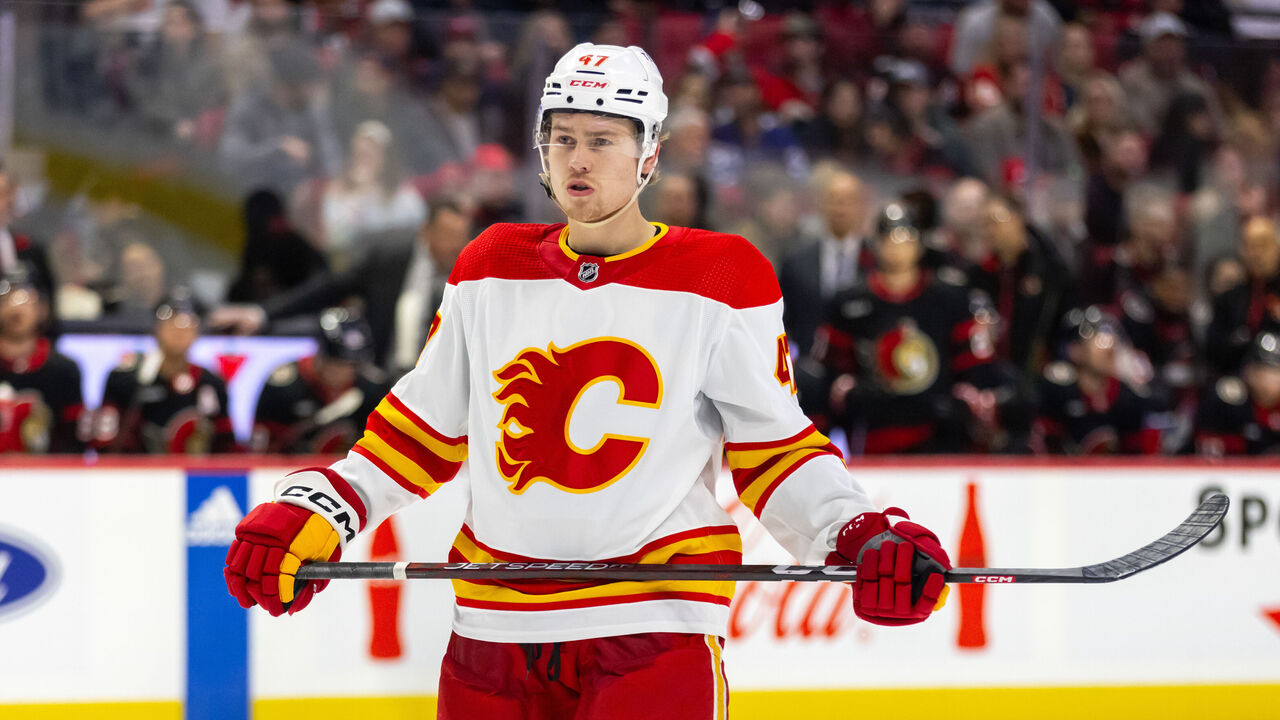 Previous rank: 29th
Rookie arrivals. There hasn't been much to cherish in Calgary so far this season, but freshmen Connor Zary and Martin Pospisil have provided a much-needed spark with eight and five points, respectively.
26. Montreal Canadiens (7-9-2)
Previous rank: 24th
Cole Caufield's surgeon. With a league-leading three overtime winners through his first 18 games of the campaign, the Canadiens star is clearly back to his sniping self after undergoing shoulder surgery in January. Build his doctor a statue.
27. Minnesota Wild (5-8-4)
Previous rank: 17th
An 82-game campaign. Although the usually consistent Wild are off to an ugly start, there's some good news: It's a long season. Minnesota's main issue has been goaltending, but Filip Gustavsson and Marc-Andre Fleury are bound to turn it around.
28. Nashville Predators (6-10-0)
Previous rank: 22nd
Ryan O'Reilly. It's always a bit scary when a team splurges in free agency, but the Predators appear to have landed O'Reilly at a more than favorable price. Every team in the league would love to have the former Conn Smythe winner at $4.5 million with the way he's started the year.
29. Edmonton Oilers (5-10-1)
Previous rank: 25th
A week of (relative) calm. The Oilers are 2-1 since changing head coaches, which has quelled the drama in Alberta's capital for the time being. We'll see how long that lasts.
30. Chicago Blackhawks (5-11-0)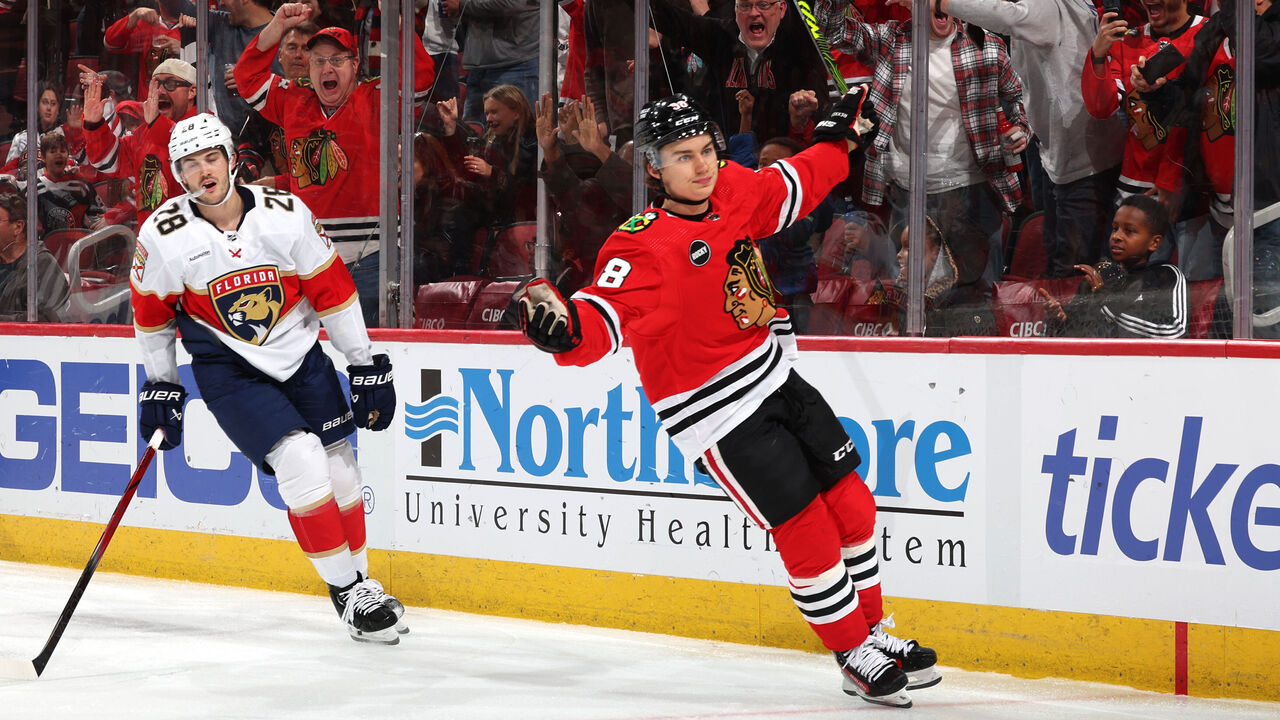 Previous rank: 30th
Connor Bedard. The 2023 first overall pick has come exactly as advertised, and he's giving Blackhawks fans something exciting to watch as the losses pile up. The 18-year-old leads all rookies with nine goals and 15 points.
31. Columbus Blue Jackets (4-11-4)
Previous rank: 31st
The penalty kill. The Blue Jackets have a litany of problems, but they can stifle power plays. Columbus owns the league's fourth-ranked penalty kill with an 87.3% success rate. Earlier in the season, the Jackets went an outlandish nine games without surrendering a power-play goal.
32. San Jose Sharks (3-13-1)
Previous rank: 32nd
Avoiding another double-digit losing streak. The Sharks were riding high after winning their first two games of the campaign to bust an 11-game slump in early November. Then came three consecutive losses. Uh oh. Luckily, San Jose stopped the bleeding with a 5-1 win over the Blues on Thursday. Phew.