Maple Leafs moving Nylander to center to begin training camp
In what's expected to be a pivotal year for both the team and player, the Toronto Maple Leafs will start William Nylander at center to begin training camp, head coach Sheldon Keefe said Wednesday.
"We'll commit to it for a bit here," Keefe told reporters, noting that general manager Brad Treliving presented the idea. "Not committing to any sort of specific period of time, but just to say it's not going to be a one-off, or a one-day thing, or one preseason game. We want to give it some time to come together to see what that looks like."
Nylander was drafted as a center but has spent most of his NHL career at wing. The Leafs have occasionally tested Nylander out down the middle due to injuries or for other reasons, but it's never lasted for an extended period of time.
"Willy's been fully on board," Keefe said. "He's totally comfortable playing center. Obviously gets drafted as a center. I coached him playing center with the (AHL's) Marlies."
Nylander is in a contract year and, since centers are typically paid more than wingers, the move down the middle could potentially result in a greater payday for Nylander if it proves fruitful.
The 27-year-old has won 50.7% of his faceoffs in his eight-year career. He's coming off a season in which he set career highs across the board in goals (40), assists (47), points (87), shots (293), and average time on ice (18:33).
With more two-way responsibility as a center, it'll be crucial for Nylander to improve defensively in order to stick down the middle.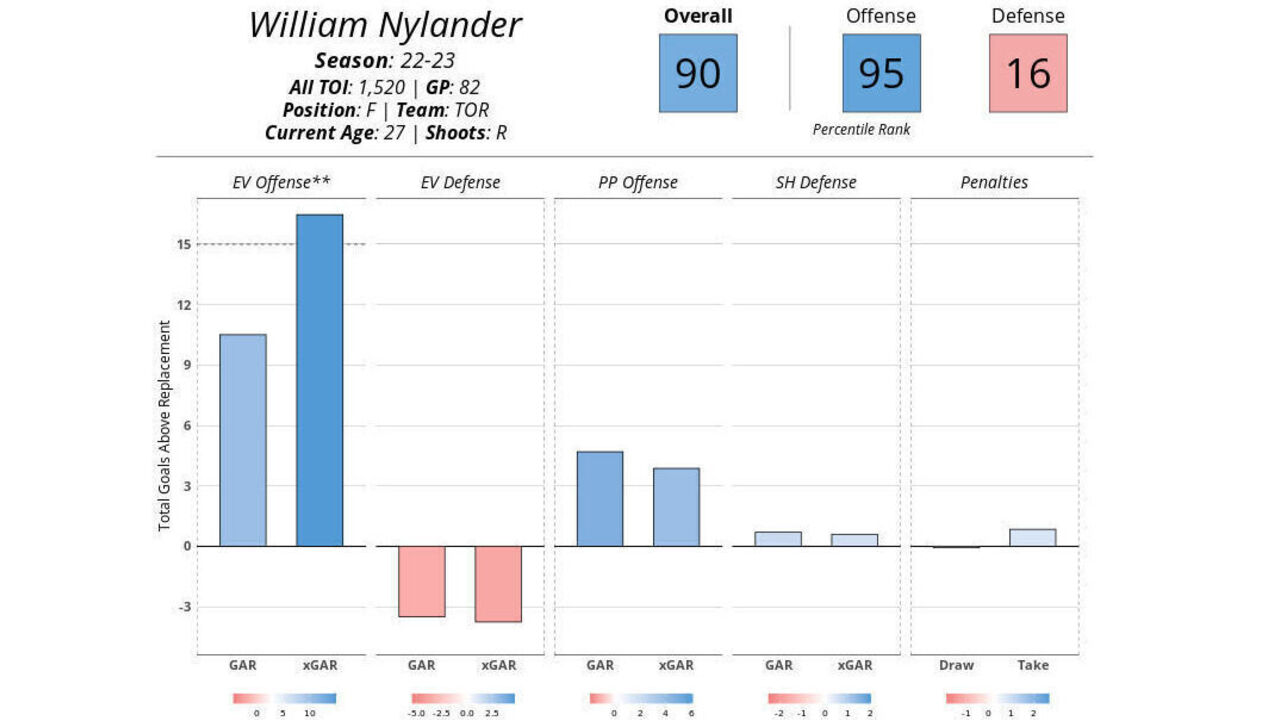 But Keefe has no doubt in his mind Nylander is up to the task.
"I think Willy can do whatever he puts his mind to. He's that good."
The initial plan, according to Keefe, is to start all three of Auston Matthews, John Tavares, and Nylander down the middle. Tavares notably spent some time on the wing after the Leafs acquired center Ryan O'Reilly last season. It was the first time Tavares, 33, had been moved off center for an extended stretch in his 14-year NHL career.