12 prospects to watch at the Memorial Cup
Minas Panagiotakis / Getty Images Sport / Getty
The 2023 Memorial Cup begins Friday as the CHL's league champions converge in Kamloops, B.C., to battle it out for junior hockey supremacy.
From a numbers perspective, the Memorial Cup may be the hardest trophy to win in hockey. Sixty CHL teams are down to four: host Kamloops Blazers, QMJHL's Quebec Remparts, OHL's Peterborough Petes, and WHL's Seattle Thunderbirds.
Rosters are stacked across the board. Twelve members from Canada's gold-medal-winning team at January's world juniors and nine first-round picks from the past two drafts are on display.
The Saint John Sea Dogs, last year's hosts, were victorious as the tournament was held for the first time in three years. The QMJHL has captured three straight Memorial Cups dating back to 2018, with the OHL winning most recently in 2017 and the WHL back in 2014.
Here are 12 prospects to watch over the coming 11 days at the Memorial Cup.
Kamloops' dynamic duo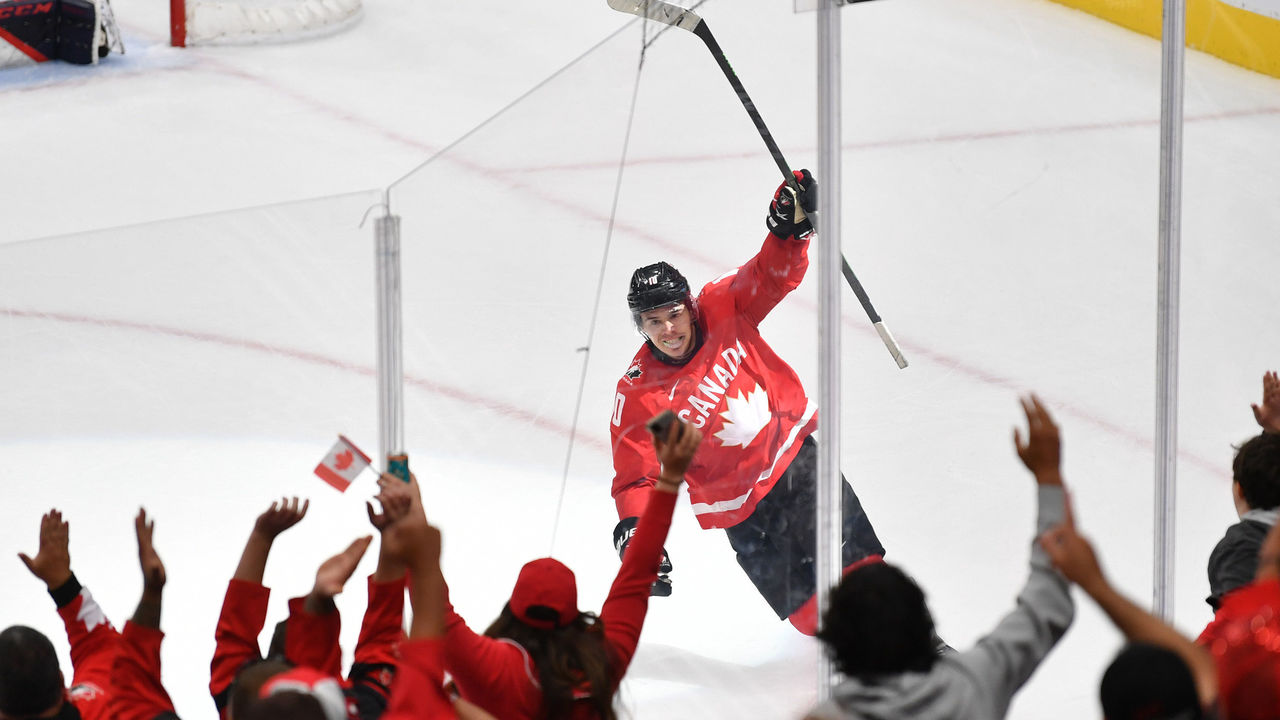 There's a strong case to be made that Kamloops has the two best players at the Memorial Cup.
The hockey world was introduced to Olen Zellweger and Logan Stankoven at the past two World Junior Championships. Both were named among Canada's top three players at the 2022 tournament, with Stankoven also landing on Canada's list this January.
The duo's playoff performance is nothing short of remarkable. Despite losing in the conference finals to Seattle, Stankoven and Zellweger still finished first and second, respectively, in WHL postseason scoring.
Stankoven also led the WHL in playoff scoring last spring when Kamloops was again eliminated by Seattle in the conference finals. The Dallas Stars second-rounder has simply thrashed junior competition at every step and now has a chance to complete his U20 career with a championship on home ice.
Most were astonished when the Blazers traded a stunning 10 draft picks to land Zellweger at the WHL trade deadline, along with Washington Capitals selection Ryan Hofer. Even with that massive price tag, Zellweger has more than lived up to the hype.
Zellweger led the Blazers with 11 postseason goals, which also ranked third league-wide. Between the regular season and playoffs, Zellweger has tallied 43 goals in 69 WHL games this season. Reminder: He's a defenseman.
The Anaheim Ducks second-rounder is worth tuning in for by himself, let alone with his running mate Stankoven. Kamloops' two-headed monster will be among the top challenges for opposing coaches at the Memorial Cup.
Guenther's shot at redemption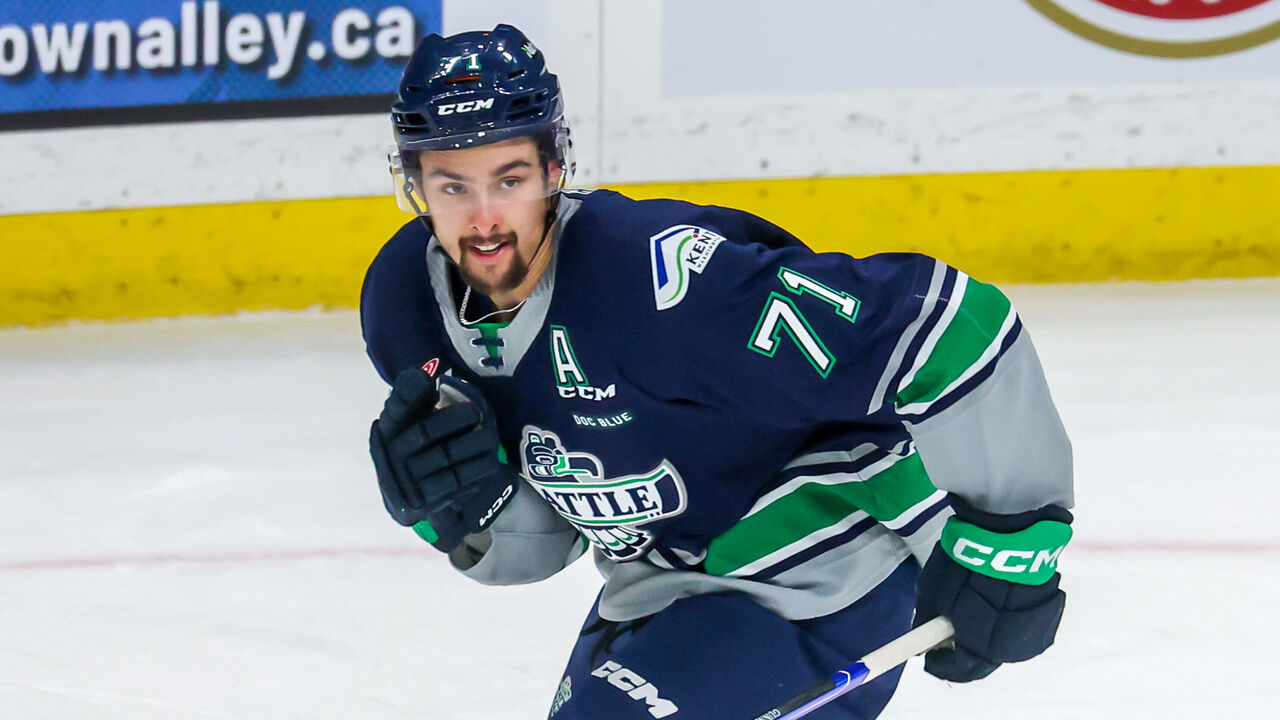 Dylan Guenther won the WHL championship last season with the Edmonton Oil Kings - where he led the team in scoring during the regular season and playoffs - but an injury prevented him from playing in the Memorial Cup. A year later, he has a chance at redemption with the Thunderbirds.
It didn't appear that Guenther would get this opportunity when he made the Arizona Coyotes out of camp. Even when he was loaned to Team Canada for the world juniors - a tournament in which he scored seven goals, including the gold-medal winner - it looked like Guenther would complete the 2022-23 campaign in the NHL.
That's until Seattle made a splash at the WHL trade deadline to acquire his rights in a blockbuster move that featured significant conditional draft picks. Guenther played 11 more games with the Coyotes before ultimately being sent back to the WHL at the beginning of February.
Since then, Guenther and the Thunderbirds have dominated. Seattle won its first 12 games with Guenther in the lineup and has lost just six games total since his arrival.
Guenther's 16 goals in 19 games led the WHL playoffs, and his 28 points paced the Thunderbirds. He's looked every part of the dominant goal-scoring prospect that made him the ninth overall pick in 2021.
Over the past three seasons, Guenther has scored 99 goals against WHL competition. He'll be hoping to push past 100 en route to a Memorial Cup title in Kamloops.
1st-round picks on display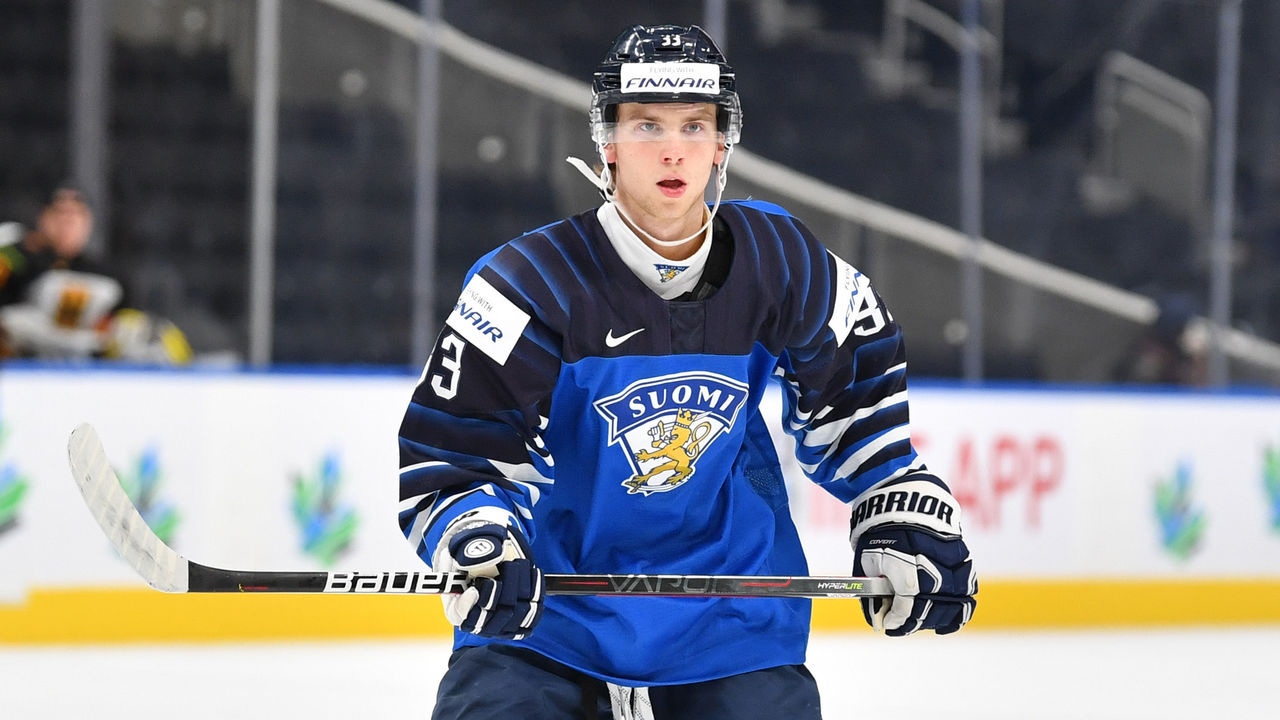 Brad Lambert has his mojo back.
Once considered a top-five prospect in the 2022 class, Lambert's abysmal season in Finland saw him plummet on draft day. The Winnipeg Jets ended his fall at 30th overall and decided a move to North America this season was best for his development.
Following a lackluster 14-game stint in the AHL and a fairly pedestrian world junior performance, the Jets demoted Lambert to the WHL. Having played against much older competition for the better part of four years, Lambert finally had the chance to regain his form playing against his peers. And he's thrived.
Lambert was immediately a dominant force upon arriving in Seattle. He tallied 17 goals and 38 points in 26 regular-season games and has remained an elite offensive threat in the postseason. His 26 playoff points are second on the Thunderbirds, only behind Guenther.
The flashy Finnish forward is joined by Kevin Korchinski in Seattle. The highest-drafted player at the 2023 Memorial Cup, having been selected seventh overall by the Chicago Blackhawks last summer, Korchinski's 1.35 points per game is the second-highest scoring rate by a WHL defenseman in their post-draft season since 1996.
Korchinski's scoring has dipped in the postseason, but he remains a pivotal presence on the Thunderbirds' blue line and among the highest potential players on display this week.
Brennan Othmann has won at every level; the New York Rangers prospect has two world junior gold medals, a U18 gold, an OHL Cup, and now an OHL Championship in his trophy case. After leading the Petes in playoff scoring with 25 points, he'll be looking to end his junior career in style out west.
Unlike the previous three first-rounders, Zachary Bolduc hasn't had the same international opportunities to become a recognizable name. On the heels of back-to-back 50-goal seasons, the St. Louis Blues prospect is finally primed to showcase his talents on a big stage with the Remparts.
Depth prospects turning heads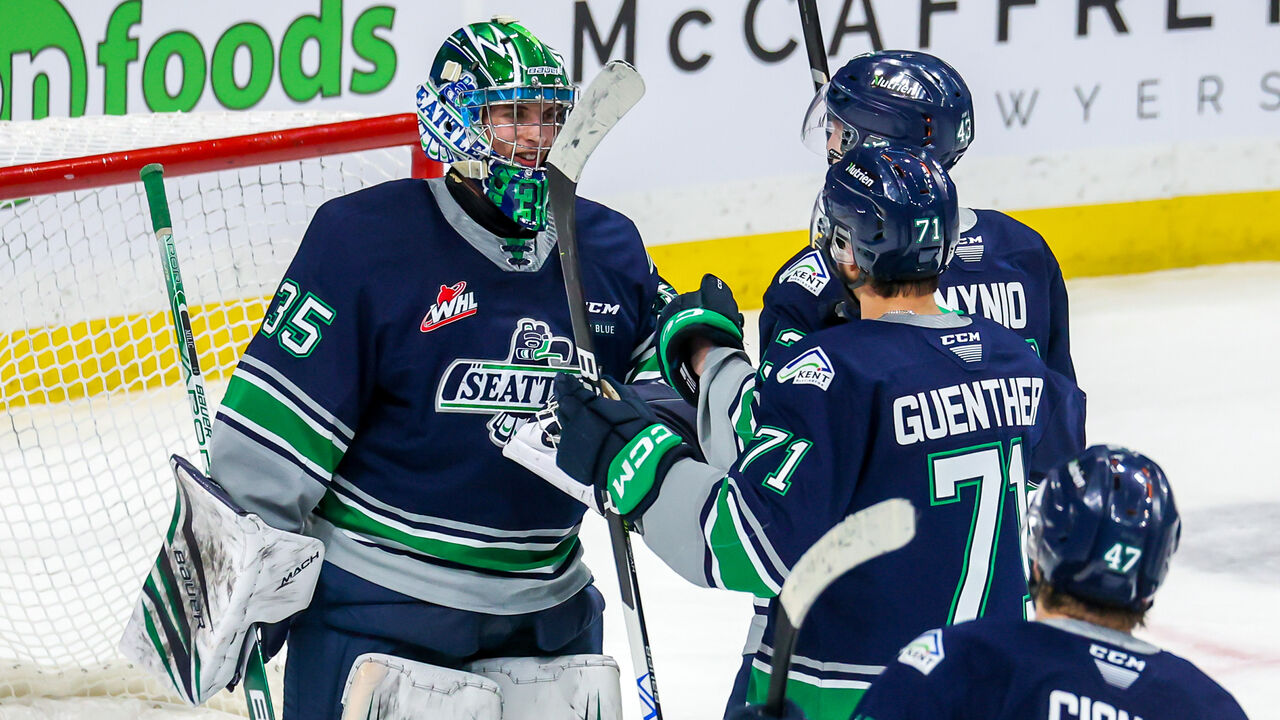 Thomas Milic made a name for himself at the 2023 world juniors, where he backstopped Canada to a gold medal. The undrafted netminder has only gained momentum since returning to the Thunderbirds.
His performance this year has surely done enough to put him on NHL draft boards this summer, despite his undersized 6-foot frame. He went 27-3-1 in the regular season, 5-0-0 at the world juniors, and 16-3-0 in the WHL playoffs. His combined record from 2022-23 heading into the Memorial Cup is an astounding 48-6-1.
Milic isn't the only depth prospect catching scouts' attention throughout the CHL postseason. Despite playing on a team with two first-round forwards, it's been a pair of fifth-rounders in James Malatesta and Justin Robidas racking up points in Quebec.
Robidas - a Carolina Hurricanes draft pick and the son of former NHLer Stephane - led the Remparts in playoff scoring with 27 points in 18 games, while Columbus Blue Jackets prospect Malatesta earned the nod for QMJHL playoff MVP thanks to his 14-goal postseason.
Seattle Kraken fourth-rounder Tucker Robertson was a major piece of Peterborough's underdog run through the OHL. After leading the Petes in scoring in the regular season, he tallied 22 points in the playoffs. Robertson has nine postseason goals, none bigger than his OHL Championship-winning deflection in Game 6 against the London Knights.
Out west, Stars sixth-rounder Matthew Seminoff feasted upon WHL netminders prior to Kamloops' exit in the conference finals. He tallied 10 goals and 19 points in just 14 games. He'll need to be a key scorer behind Stankoven and Zellweger if the Blazers are going to upset the league champions on home ice.
Kamloops and Quebec kick off the tournament Friday at 9 p.m. ET.
(Statistics source: Elite Prospects)