Leafs series victory feels inevitable with Game 5 on tap
Francois Lacasse / Getty Images
In a perfect world, a rare playoff series between the Toronto Maple Leafs and Montreal Canadiens would go the distance. Yet, unless something unforeseen occurs in the next 24 hours, we probably won't even see a Game 6.
The first four games of the North Division matchup have left no doubt the Habs are in way over their heads against the significantly deeper and more balanced Leafs. With Toronto up 3-1 heading into Thursday's Game 5 at Scotiabank Arena, a series victory for the home team feels inevitable.
Here's why the Leafs appear primed to win a playoff series for the first time since 2004 - and also a few glimmers of hope for the Habs and their fans:
Leafs' attack overwhelming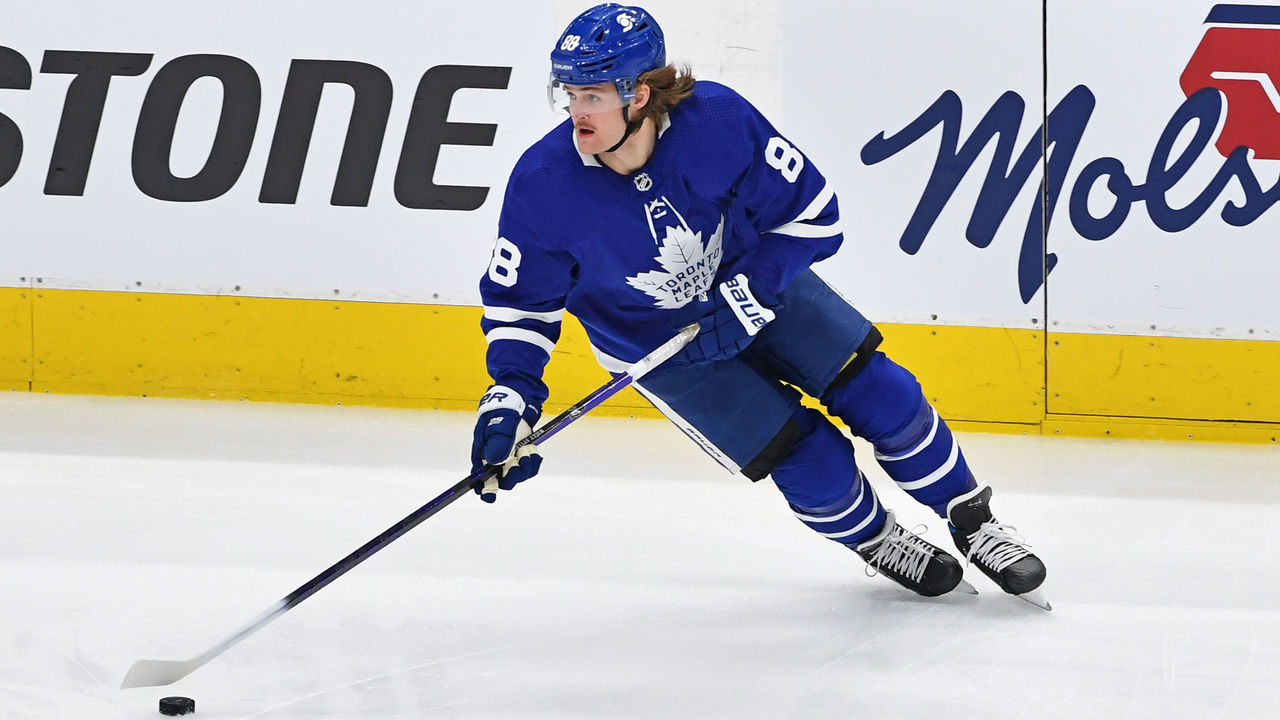 Anybody who's watched William Nylander relatively closely knows he's been building toward this moment. So his four goals in four games - including the openers in Games 3 and 4 - shouldn't register as some shocking development. What's notable instead is the energetic lead-up to his tallies.
By controlling possession in transition, blazing to the net with no fear, and putting absolutely everything into his wrist shot, Nylander's been driving a second line that lost center John Tavares to injury 10 minutes into Game 1 and was short left-winger Nick Foligno for Games 3 and 4. Nylander's been doing these things off and on throughout his entire career, but rarely has it all come together so seamlessly and consistently over a string of physically demanding games.
"To me, he's competing a lot harder, he's really engaged, and with that, offense comes," Keefe told reporters following Game 3. "You look at losing Tavares and then you lose Foligno, two guys that Will started out with on a line, and he's just continued on and produced and played hard and given us real good shifts."
Meanwhile, the ageless Jason Spezza has been brilliant in his own right, looking closer to 27 than 37 as he bolts up the right wing, handles the puck in tight spaces, and engages in battles in the corner. He ranks second on the Leafs in goals with two, and there are six others with one - Auston Matthews, Morgan Rielly, Alex Galchenyuk, Rasmus Sandin, Joe Thornton, and Alex Kerfoot. That's the team's first-line center, first-pairing defenseman, second-line winger who was scratched for Game 1, third-pairing defenseman who was scratched for Game 4, fourth-line winger, and third-line center who was elevated to the 2C spot after Tavares went down, respectively.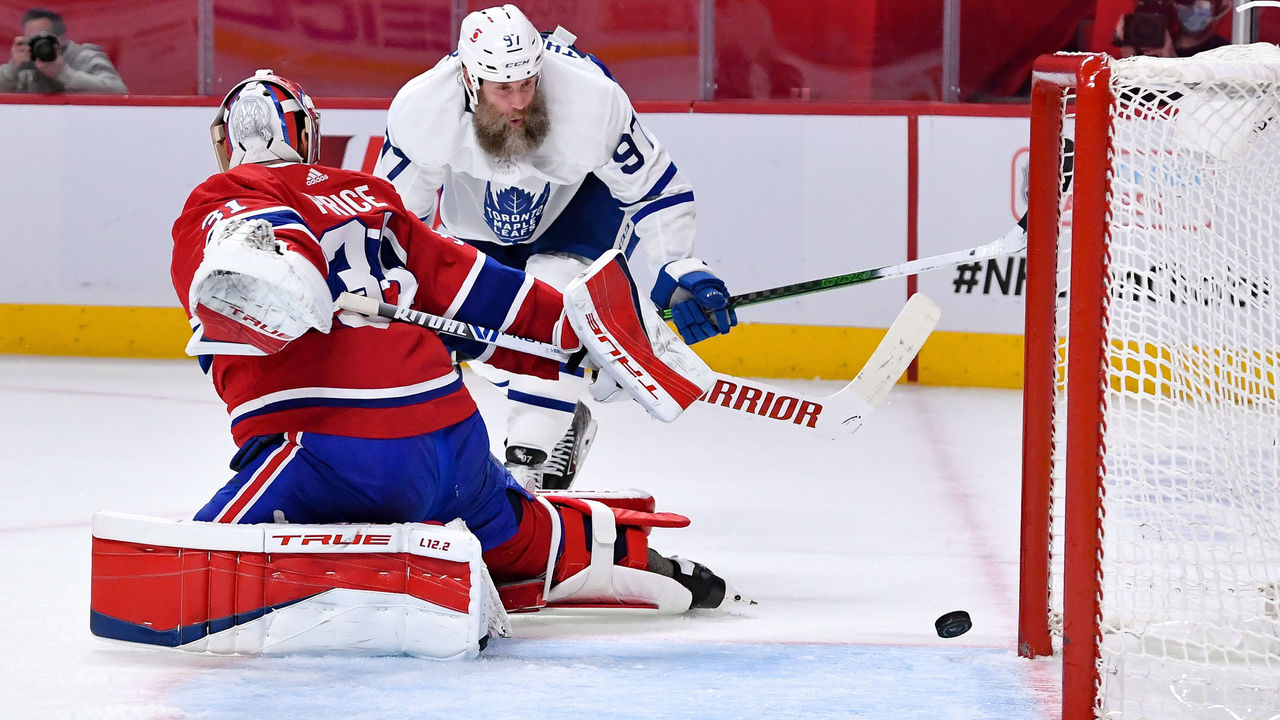 As a team devoting half of its annual payroll to four stud forwards, the Leafs don't necessarily need production from all four lines to win games. However, these past four contests have demonstrated how overwhelming Toronto can be when the bulk of its forward group - which is filled with guys boasting offensive chops - is weaponized.
Of course, the Habs were supposed to be the team in this series that leaned on its depth. What Montreal lacks in elite finishers, it makes up for in uniformity from lines one through four. That just hasn't been the case so far, though, with the squad recording a grand total of four goals in four games. At five-on-five, the Habs trail the Leafs in shot attempts, shots on goal, scoring chances, high-danger chances, and expected goals, according to Natural Stat Trick. In Game 4, specifically, Montreal chased the game, and the Leafs, most of the night.
A glimmer of hope? In theory, the reins will be loosened in Thursday's do-or-die setting. Defenseman Jeff Petry, who has zero points this series after 42 in 55 regular-season games, should have the green light to join the rush early and often. Cole Caufield, the organization's purest goal-scorer, should skate more than 17:41 a night (the fact he didn't draw into the lineup for Games 1 and 2 is another story). Power forward Josh Anderson, who's failed to mark up the scoresheet following a fantastic Game 1, should be encouraged to fly the defensive zone to create odd-man opportunities the other way. Overall, the Habs need to throw something different at the Leafs.
Goaltending's a wash
We heard it before the 2020 postseason, and before this series: the Habs' playoff success largely hinges on Carey Price's work between the pipes.
Price has played well against the Leafs, turning aside 115 of 125 shots for a cool .920 save percentage. You can't expect much more from the 33-year-old former superstar, especially considering the high volume of quality looks he's faced thus far. Arguably, Price is to blame for only two of Toronto's 10 non-empty-net goals (Spezza's in Game 2 and Rielly's in Game 4). Too often a Leafs player has gone uncovered in premium scoring areas, leading to an easy goal.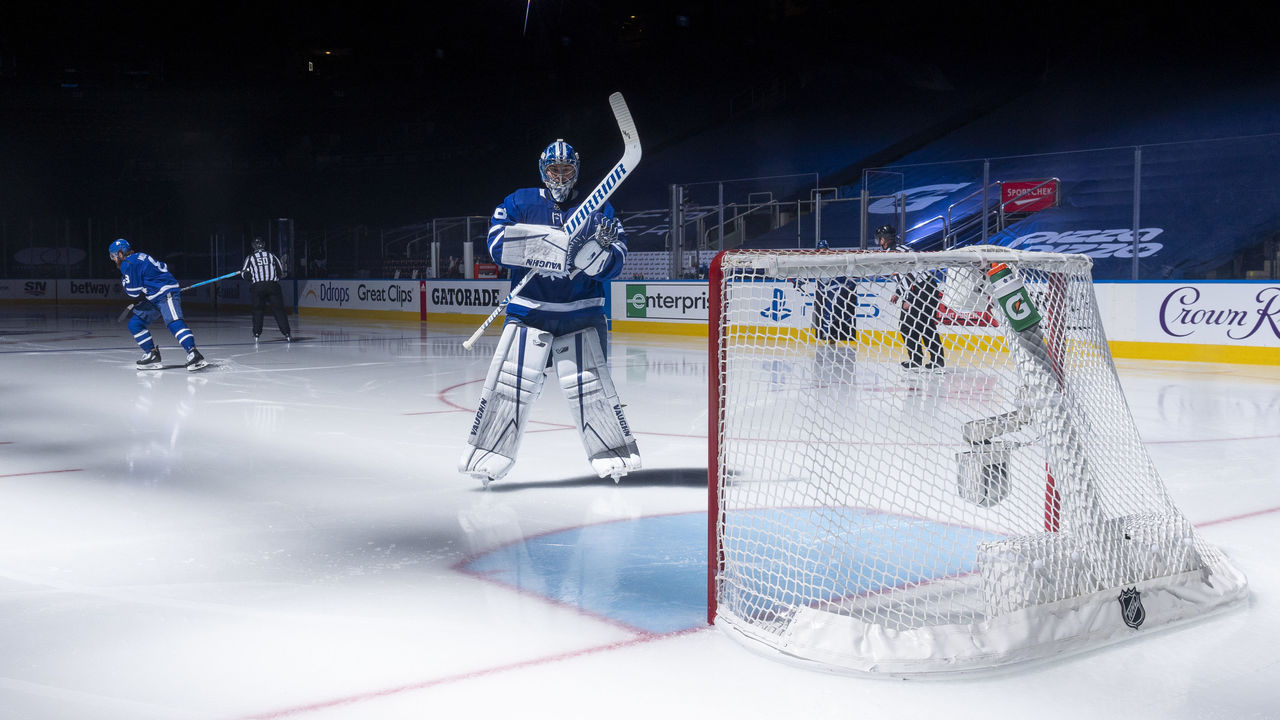 Jack Campbell has gone save for save with Price, posting an eye-popping .965 save percentage on 114 shots. Though, on aggregate, the Leafs' new No. 1 goalie hasn't faced scoring opportunities as dangerous as Price has, Campbell's reliable play has basically minimized the Montreal goaltender's impact on the series.
"We've got to find a way to get to the inside," Petry told reporters after Game 4. "A lot of our shots are coming from the outside and he's sucking up the puck and not allowing rebounds. So we've got to find a way to get in his eyes, get tips, get some sort of greasy goals here to get us going."
At the end of the day, Price has proven he's capable of keeping the Leafs to two or fewer goals per game in a best-of-seven series. Yet, if you were to replay this series 100 times, the Habs wouldn't win four of seven many times with the woeful goal support they've offered Price.
Put another way, can Montreal win 1-0 on Thursday? Yes. There's always a real possibility of that final score with Price in net, even this late in his career. But to what end if it's an unsustainable brand of hockey? Based on what we've seen, the Leafs will just outscore the Habs in Game 6 and/or Game 7.
Habs' power-play drought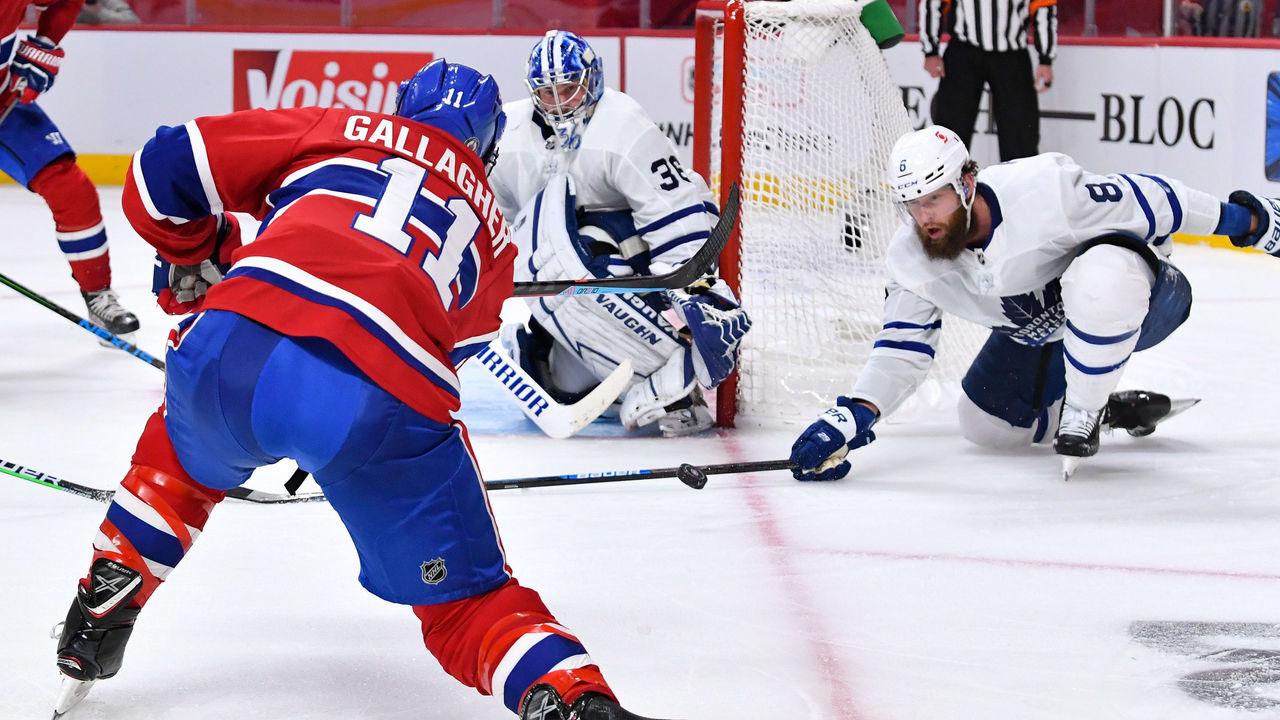 In the regular season, Montreal's power play generated 5.1 expected goals per 60 minutes to rank 29th in the league. It led to the NHL's 17th-ranked power play (19.2%). Somehow, the Habs have been worse in the playoffs, at 4.4 xG per 60 and zero goals on 14 power-play opportunities.
Entering the zone with possession has become a struggle, and zipping the puck around the 1-3-1 setup in the Leafs' end has been an even rarer sight. The Toronto penalty kill deserves credit but, mostly, the Habs' power play, whether it's the top unit or second, has simply looked out of sync.
An optimist might suggest it couldn't get any worse for the Habs' power play and the table is set for a breakout in Game 5. This isn't a delusional thought, either. Power plays go cold, and all it takes sometimes is a clear lane and the puck on the stick of the right shooter (say, Caufield or Tyler Toffoli) for the floodgates to open. Montreal fans can only hope.
John Matisz is theScore's senior NHL writer. You can follow John on Twitter (@MatiszJohn) and contact him via email (john.matisz@thescore.com)
Comments
✕
Leafs series victory feels inevitable with Game 5 on tap
  Got something to say? Leave a comment below!