First domino falls: Netting Palmieri is tidy business for Isles' Lamoriello
Mike Stobe / Getty Images
Leave it to the 78-year-old general manager with more than three decades of experience to set the tone ahead of the NHL's mid-pandemic trade deadline.
On Wednesday night, the legendary Lou Lamoriello pounced on a golden opportunity to upgrade his Stanley Cup contending New York Islanders by acquiring New Jersey Devils forwards Kyle Palmieri and Travis Zajac.
Headed the other way: the Islanders' first-round pick in the upcoming NHL draft, a conditional fourth-rounder in 2022, and minor-league forwards A.J. Greer and Mason Jobst. (The condition: the '22 pick becomes a third in '22 or '23 if the Isles make it to this year's Stanley Cup Final.) For the money to work, the Devils will retain 50% of Palmieri and Zajac's remaining salary.
Translated, Lamoriello picked up a proven goal scorer (Palmieri) and a two-way depth center (Zajac) - the latter of whom he knows well as a player and person from his lengthy tenure as Devils GM - in exchange for one of the final selections in the opening round of a weak 2021 draft, a third or fourth down the road, and two "prospects" who probably don't have an NHL future.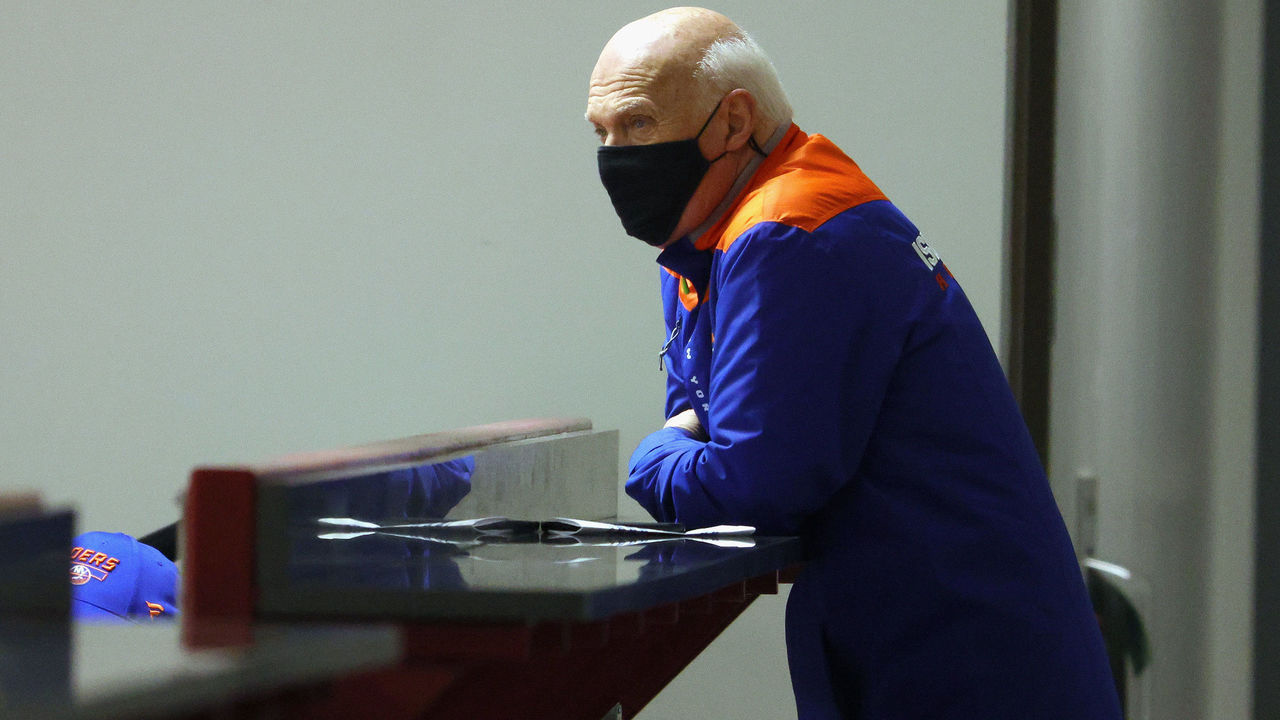 Lamoriello deserves an "A" grade here. In Palmieri, he's replaced most, if not all, of the scoring punch the Isles lost when sniper Anders Lee sustained a season-ending knee injury last month. In Zajac, he's added insurance. And he's wrapped up business five days clear of the madness that is deadline day.
"We're pretty much content with what we have and who we have right now," Lamoriello told reporters on a post-trade call. "In fact, extremely comfortable."
Make no mistake, there will be a bidding war for 2018 MVP Taylor Hall, and an NHL team will have paid handsomely for his services by next Monday at 3 p.m. ET. Palmieri isn't Hall. He isn't a household name or quite as dynamic on the ice. Yet he checks off two key boxes for the Isles: He has a track record of lighting the lamp (24 goals or more in five straight seasons prior to this one) and is an honest, low-maintenance player. For the price, it's a fabulous get.
Palmieri is having a down year with only eight goals and nine assists in 34 games. However, keep in mind he was sidelined for two weeks in February due to a COVID-19 outbreak within the Devils' organization; he was probably a little distracted by extension talks between his camp and New Jersey; and he may have run into a wall as the go-to finisher on a rebuilding team. None of this excuses Palmieri from the lackluster numbers; it's just context.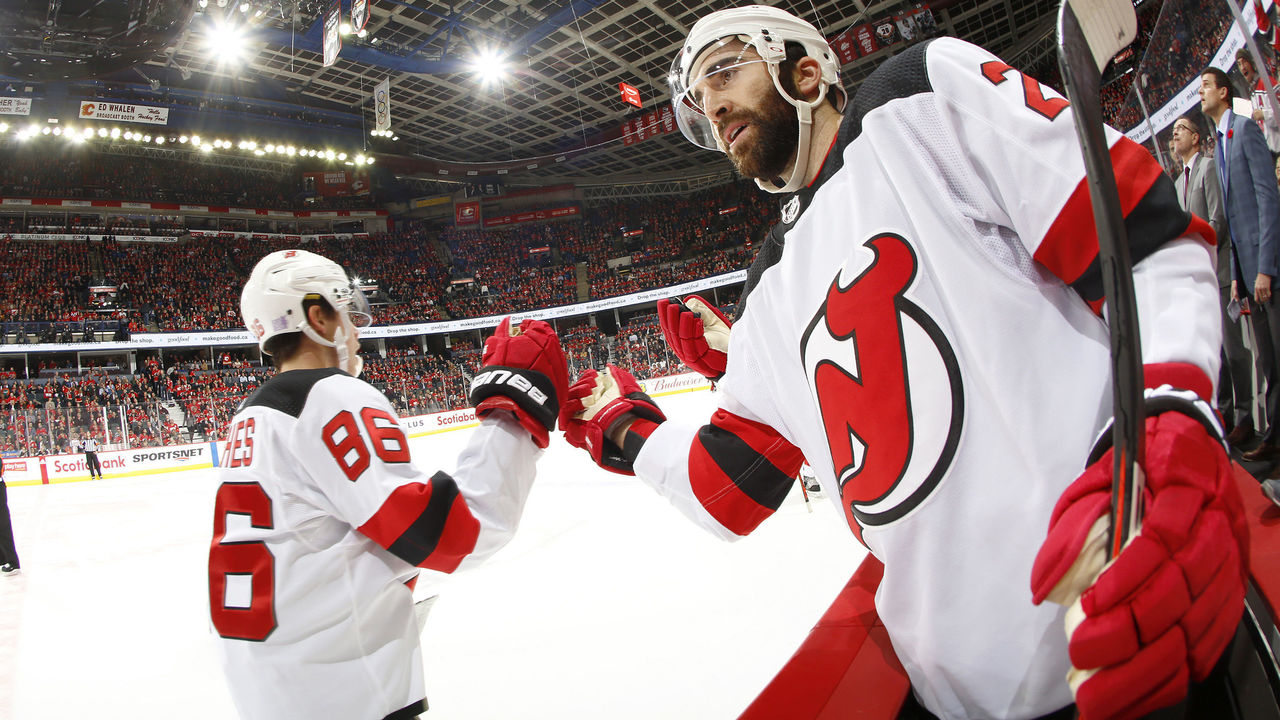 Palmieri's a right-handed winger with a wicked shot who has a knack for finding soft areas on the ice, so he should complement center Mathew Barzal's puck-possession style well (assuming he starts on the Isles' No. 1 line). The 30-year-old will get his reps on the man advantage, too, seeing as New York, ranking 22nd in the NHL in power-play percentage, could use a deadly shooting option like him.
The Isles - winners of three straight and 15 of their past 19 heading into a Thursday home game against the Philadelphia Flyers - are legit contenders. They are currently tied with the Washington Capitals for the most points and highest points percentage in the East Division, and their underlying numbers are off the charts. Coach Barry Trotz's brand of structured, disciplined, and counterattacking hockey has produced a year over year well-oiled machine.
The club's run to the Eastern Conference Final during the bubbled postseason converted a lot of non-believers. Really, the Isles have done nothing but trend in the right direction since longtime captain John Tavares left Long Island on July 1, 2018. Zajac, for one, is clearly sold on the vision. The lifelong Devil and pending free agent elected to waive his no-trade clause.
"At this point in my career and where I'm at, I wanted a chance to win, and I just believe this is a team that has all the aspects of a winning hockey team," Zajac, 35, told reporters. "And to be able to try and be a part of that and help them in any way, I think it was, for me, it was the right time."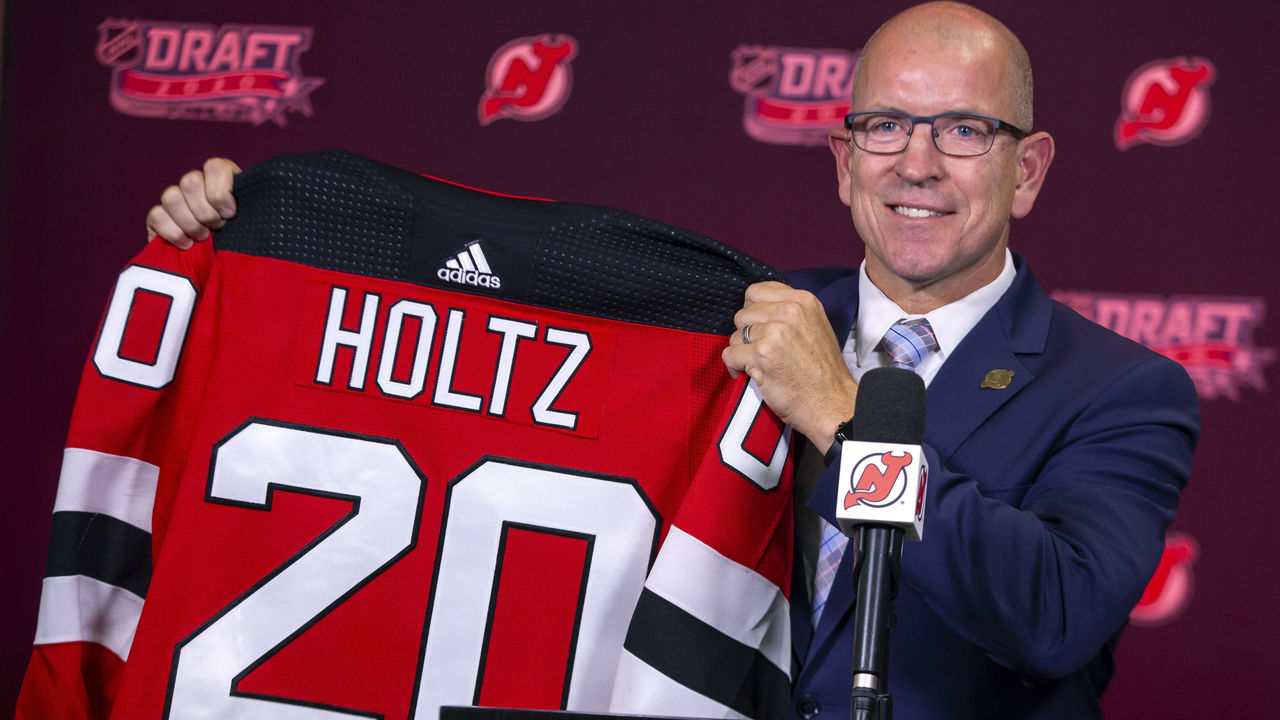 Meanwhile, Devils GM Tom Fitzgerald went out of his way to pump Palmieri and Zajac's tires Wednesday, lauding the duo's leadership abilities and lasting impact on a core featuring Nico Hischier, Jack Hughes, and Ty Smith.
"The future's really bright here in New Jersey, and I truly believe that. I say that with all sincerity," Fitzgerald told reporters. "But you've got to be able to walk before you run. We're walking right now, and I think the experience that these kids are getting, thanks to the veterans that we have, is invaluable."
The question now is, does Fitzgerald sell off more veterans to acquire even more draft capital? Blue-liners Ryan Murray, Sami Vatanen, and Dmitry Kulikov are all UFAs at the end of the season, and the 13-18-6 Devils don't need to overextend themselves to eke out wins down the stretch.
Netting a first-rounder in a deal involving Palmieri was nice. That's a valuable commodity, and the Devils now own two opening-round picks this summer, as well as seven others. That said, the rest of the trade package from the Isles was blah, so it's difficult to heap too much praise on Fitzgerald at the moment.
Whether this is an isolated trade or the first step in an intricate master plan remains to be seen. Either way, the Devils have plenty of options moving forward.
"With that pick, it gives us flexibility, whether you can move back (in the draft) or use it," said Fitzgerald, who has been New Jersey's GM since January 2020. "I said it last year with the (Devils' three first-round picks): It just gives you flexibility to potentially add to a position of need or a player that comes across the board. Maybe it helps us with teams with expansion (draft) issues."
What's less ambiguous is the market for premier forwards at this year's deadline. If Palmieri essentially fetched a first, Hall most certainly will command a first and then some. The wily vet Lamoriello made the first major move, setting the framework for further fireworks. Who's willing to follow?
John Matisz is theScore's senior hockey writer. You can follow John on Twitter (@MatiszJohn) and contact him via email (john.matisz@thescore.com)
Comments
✕
First domino falls: Netting Palmieri is tidy business for Isles' Lamoriello
  Got something to say? Leave a comment below!