The Naughty List: Who lost us the most money this year?
Rey Del Rio / Getty Images Sport / Getty
You know those teams who get smoked every time you bet them, and they crush every time you fade? Yeah, you're not alone.
We all have those teams and players we can't seem to peg down - the ones who have no regard for our bankrolls - and that's why we have the naughty list.
The following teams and players were especially bad to us in 2021 and deserve nothing but coal in their stockings.
Alabama Crimson Tide, Illinois Fighting Illini (NCAAB)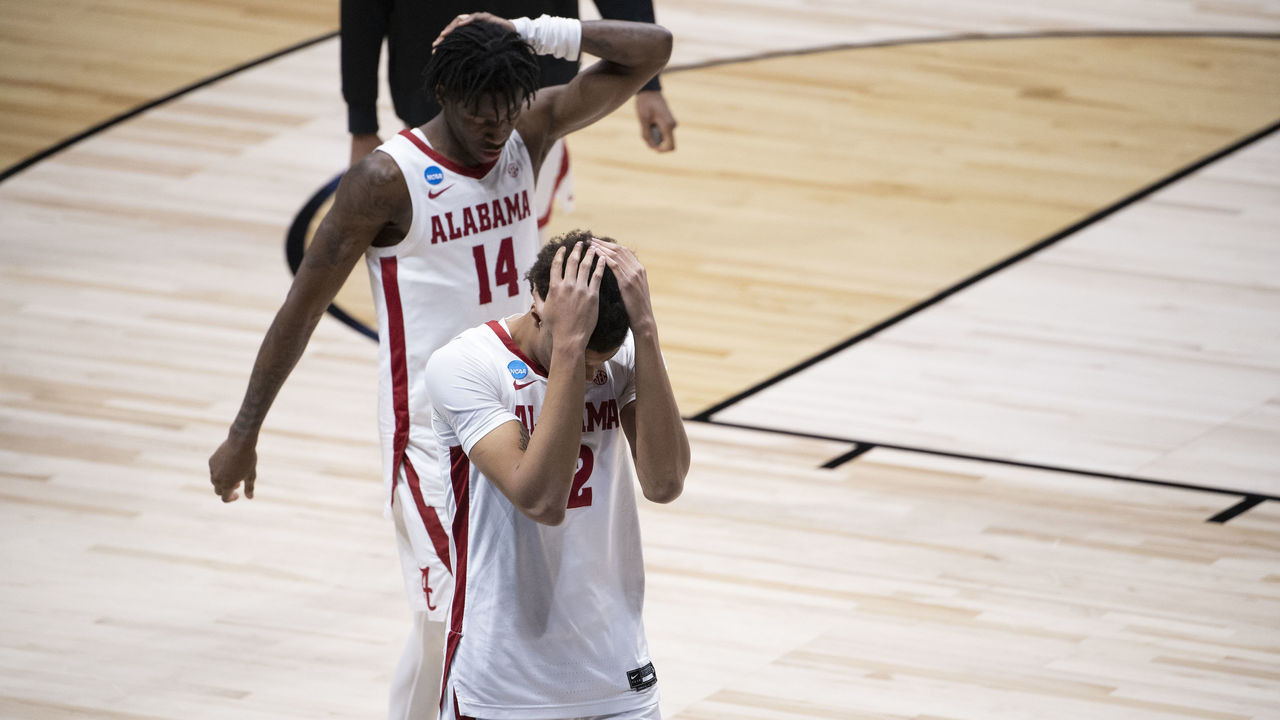 If you're betting responsibly, no one game should hurt your bankroll. Ideally, we'd like to avoid a bad run with a team as well. So I'll focus on a pair of great futures bets that needed epic failures when it mattered most to somehow prove unprofitable.
In the depths of the COVID-dominated summer of 2020, I made two NCAA Tournament champion bets: Alabama 125-1 and Illinois 110-1. I watched both teams excel over the season, march hand-in-hand up the rankings, and find themselves with No. 2 and No. 1 seeds, respectively. Based on seeding, the basic expectation was a Regional Final for both, at which point it would be an easy hedge to lock in a profit. If only it were that easy.
First, Illinois fell victim in Round 2 to Loyola-Chicago, which was painful to watch. At least the Tide survived through the first weekend in what was perceived as the easiest region.
I watched in horror the following Thursday as Cinderella UCLA hit every mid-range shot while Alabama's best player battled foul trouble. In one last tease of hope, the Tide hit a buzzer-beater to force overtime, only for the Bruins to pull away for the victory.
Would Alabama have beaten Michigan like UCLA did? I think so. Would it have given Gonzaga the game the Bruins did in the Final Four? There's no way to know - though the irony is not lost on me that the Tide beat the Bulldogs handily in Seattle this season. Either way, I'd have liked to find out.
Two of the best futures bets I will ever make in my life resulted in zero profit. Naughty, indeed.
- Matt Russell
Atlanta Braves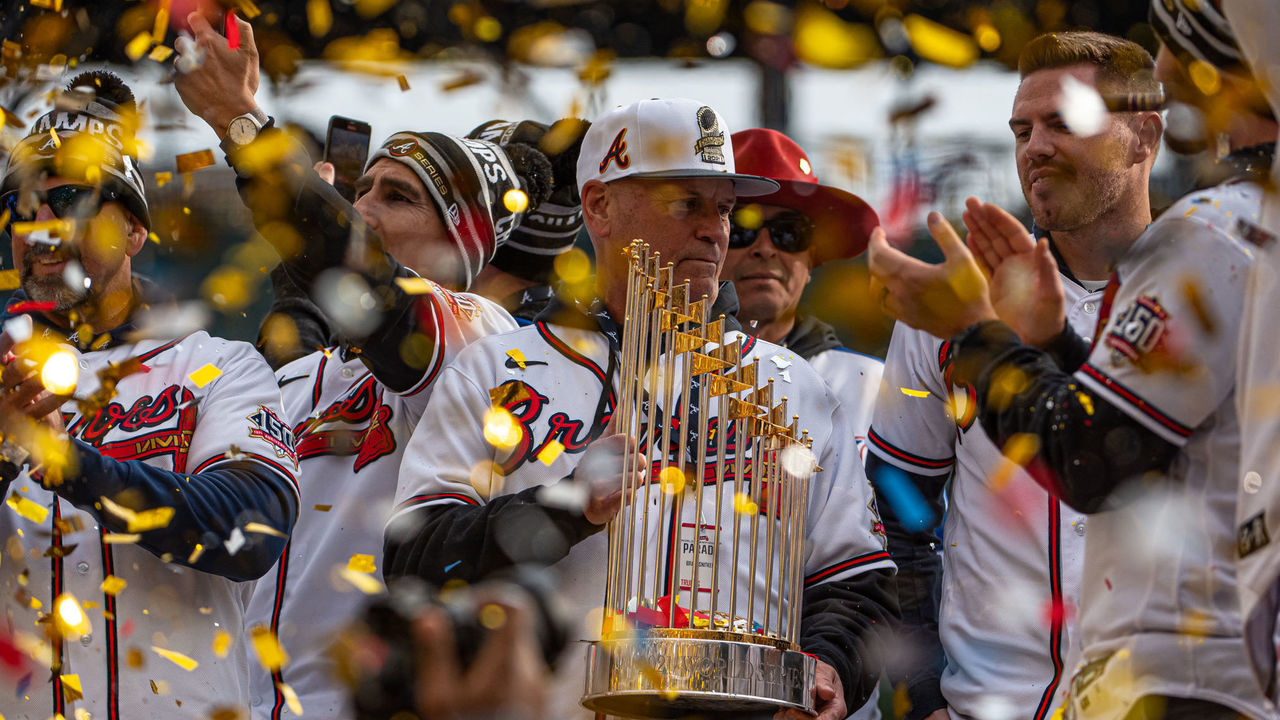 You know that one team you just can't believe in, no matter how many times they spite you? That was the Braves for me after they clawed their way back from a below .500 record in August to somehow win the NL East despite losing their best player in Ronald Acuna Jr. in July.
I didn't believe in them when they entered the playoffs as 12-1 long shots. In fact, I bet against them in every round and told you to make a bet, as well. This team couldn't really pull it off with a contact-heavy rotation and strikeout-happy lineup, right? The fluky power surges had to end at some point ... right?
Of course not. It felt almost personal when Atlanta torched my World Series tickets on the Brewers (50-1) and Astros (20-1) en route to one of the most uninspiring title runs in recent memory. I refuse to acknowledge that the Braves actually won the World Series this year, even if my wallet knows differently.
- C Jackson Cowart
Boston Bruins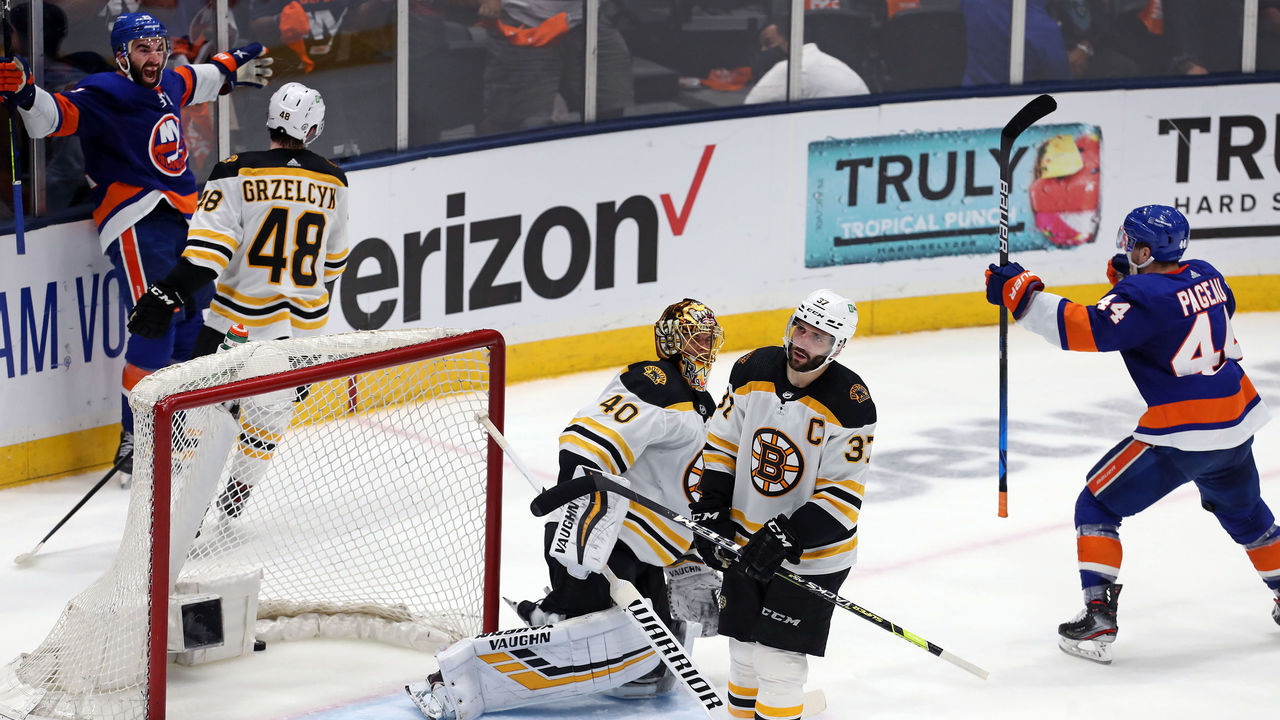 This is so gross I don't even want to relive it. The Bruins were a wagon down the stretch of the 2021 season after acquiring Taylor Hall, and I was all in. This team profiled as legitimate Cup contenders, and I didn't see them running into much trouble until at least the third round. I hit them at +1300 to win the Cup and doubled down on them to come out of the East at +165 and +200.
After comfortably beating the Capitals in five, I think I blacked out. As if I didn't already have enough to gain from Boston beating the Islanders, I decided to push in all my chips. I loaded up on the Bruins as big favorites in Round 2, betting their series price of -204 and -1.5 (+100) series handicap. A huge mismatch is what I dubbed it. In fact, I wrote: "It's hard to see New York charting a path to Round 3 without Sorokin significantly outplaying Tuukka Rask." You know where this is going.
Up 2-1 in the series, Rask tore his hip labrum - kind of significant for a goalie, I guess - and Boston thought it was a good idea to keep playing him! And because this isn't a Disney movie, he didn't put in a miraculous performance to lead his team to victory. No, the Bruins dominated the remainder of the series but lost three straight with Rask unable to make a save. The Isles won in six, and I got more rinsed than a dishrag.
- Alex Moretto
Dallas Cowboys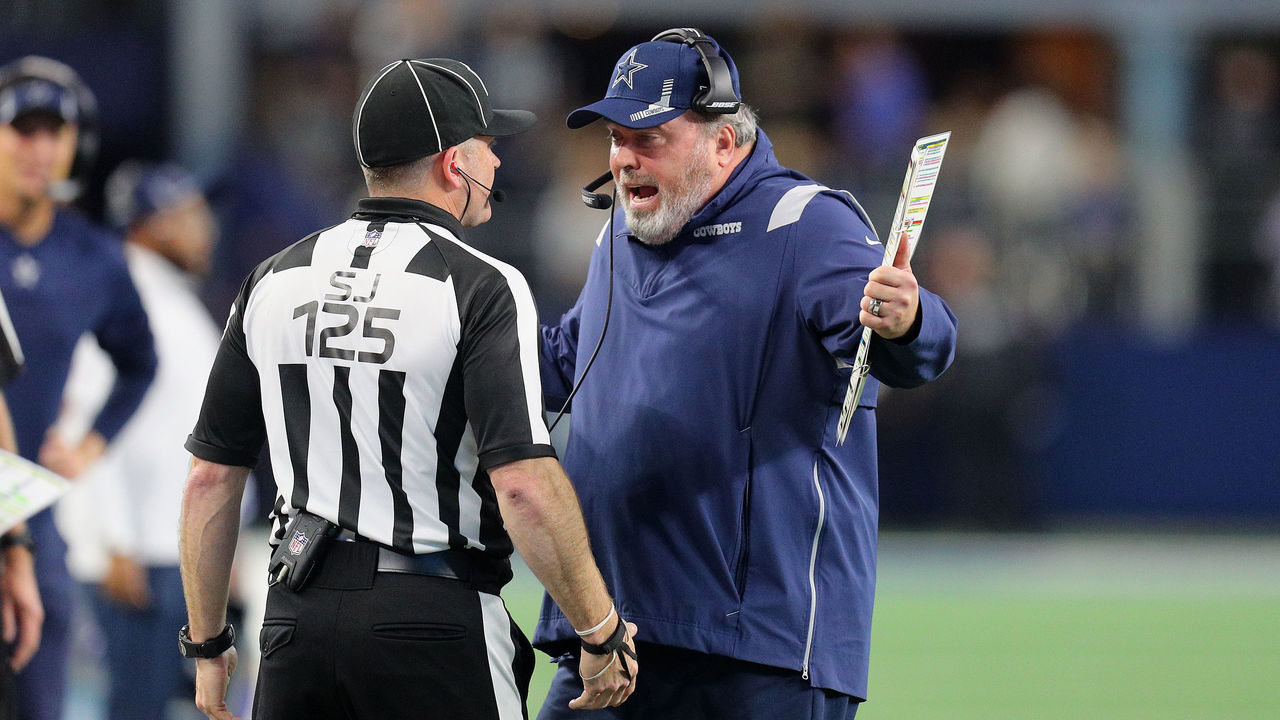 The 2021 NFL season was a bloodbath for survivor pool players. With a little luck, and even more strategy, I was still alive heading into Thanksgiving with 137 entries left competing for a $6-million prize from a field of 4,000.
It wasn't the first time. I know it's cheating, but I'm counting Thanksgiving 2020 along with Thanksgiving 2021 as part of this exercise. Since this contest requires a Thanksgiving Day selection, I planned to have the biggest favorite available: the Cowboys. Sure, their blow-out loss to Washington in 2020 knocked me out, but as 7-point favorites against the hapless Raiders this year, it was a no-brainer to go back to the well ... only to fall in.
You saw the game, you know what happened; Missed kicks, a strangely effective Raiders offense, and a parade of flags, including a dubious pass interference on third-and-18 in overtime that would have otherwise forced a punt with plenty of time for Dallas to drive for a field goal.
Last season I won the rest of our mapped-out games, and this season my plotted path remains undefeated so far. There's a very good chance my record will be 36-2 over two seasons, with the two eliminating losses being the Cowboys on Thanksgiving. Naughty? Sure. Just plain gross with a $6-million prize pool up for grabs? Definitely.
- Russell
Dallas Stars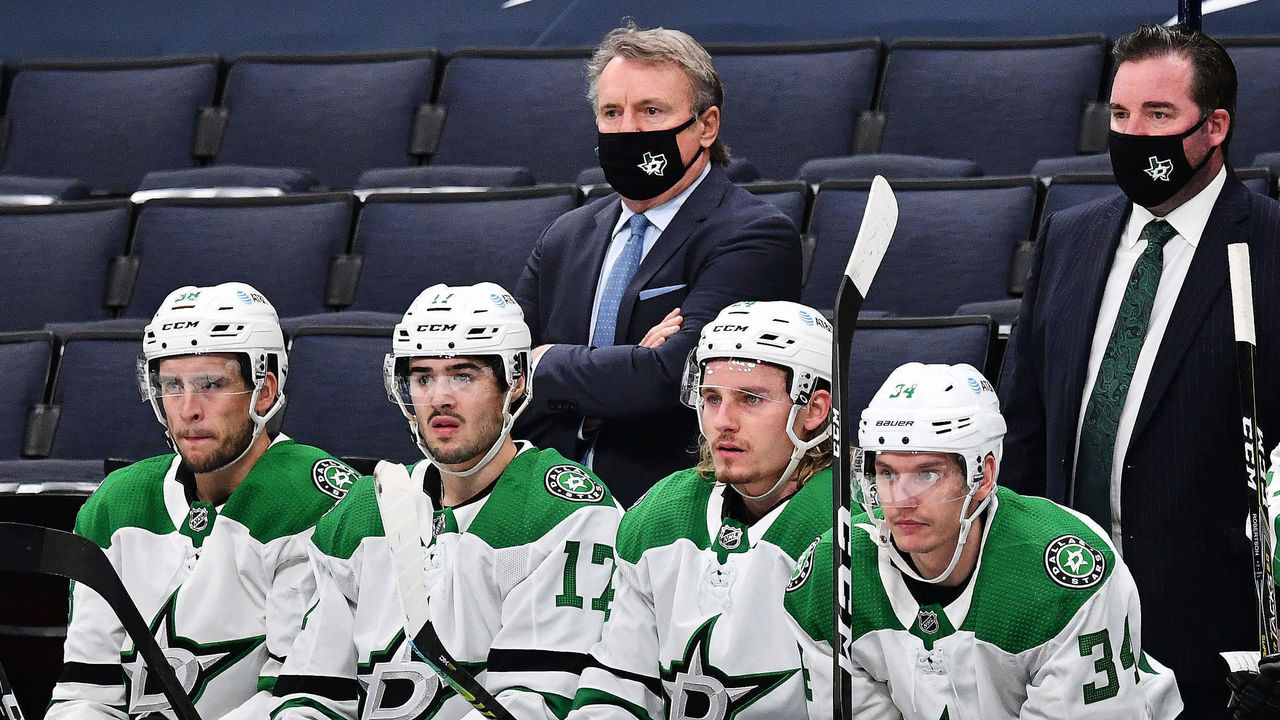 The Stars were an absolute roller coaster during the 2021-shortened season, and for all the wrong reasons. It seemed like they were on the wrong end of the most crushing defeat possible every night. Up 3-0 heading into the third period? Dallas would find a way to blow it in the dying seconds and lose in extra time. Down 3-0 heading into the third? Fear not, this team will fight. The Stars would erase huge deficits with ease, getting my hopes up before losing 15 seconds into overtime.
In hindsight, I should have avoided betting on a team whose best player - arguably, anyway - in Roope Hintz was a game-time decision every night. To this day, I remain scarred from the emotional trauma this team put me through.
- Todd Cordell
Gonzaga Bulldogs (NCAAB)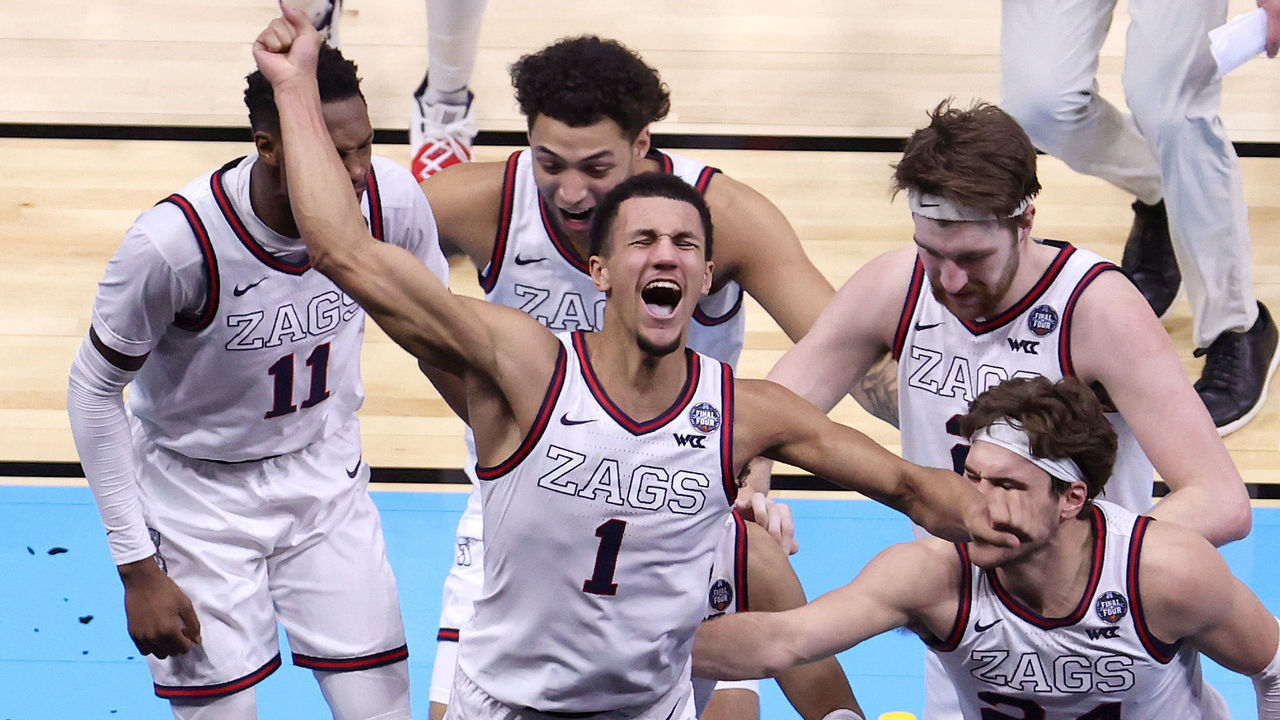 Much like Russell's NCAA Tournament horror story, I entered this year's tourney well-positioned for a big payout thanks to well-timed futures bets. Except I wasn't banking on two massive long shots: I was invested in half the field.
That's right, I had a title ticket on 32 of the 64 teams in the tournament - including 14 of the top 16 seeds - and the value increased for 25 of those tickets after I bought them. That included ridiculous values on No. 1 Michigan (80-1), No. 2 Iowa (50-1), No. 2 Alabama (80-1), No. 6 USC (100-1), and No. 8 Loyola-Chicago (300-1).
The elephant in the room was top overall seed Gonzaga, which blitzed its way to a perfect season and looked like the biggest (only?) threat to my perfectly crafted portfolio. So I placed a sizable futures wager on the perennially disappointing mid-major giant at short odds and picked the Bulldogs to win every office pool, auction, and tournament game thereafter.
You know how that went. My entire portfolio went up in flames by the Elite Eight except for Gonzaga - which miraculously survived its Final Four test against UCLA on one of the greatest shots I've ever seen - before Baylor demolished the Zags on a sad Monday night in April. I've never felt so smart going into a sporting event and so dumb after it.
- Cowart
Najee Harris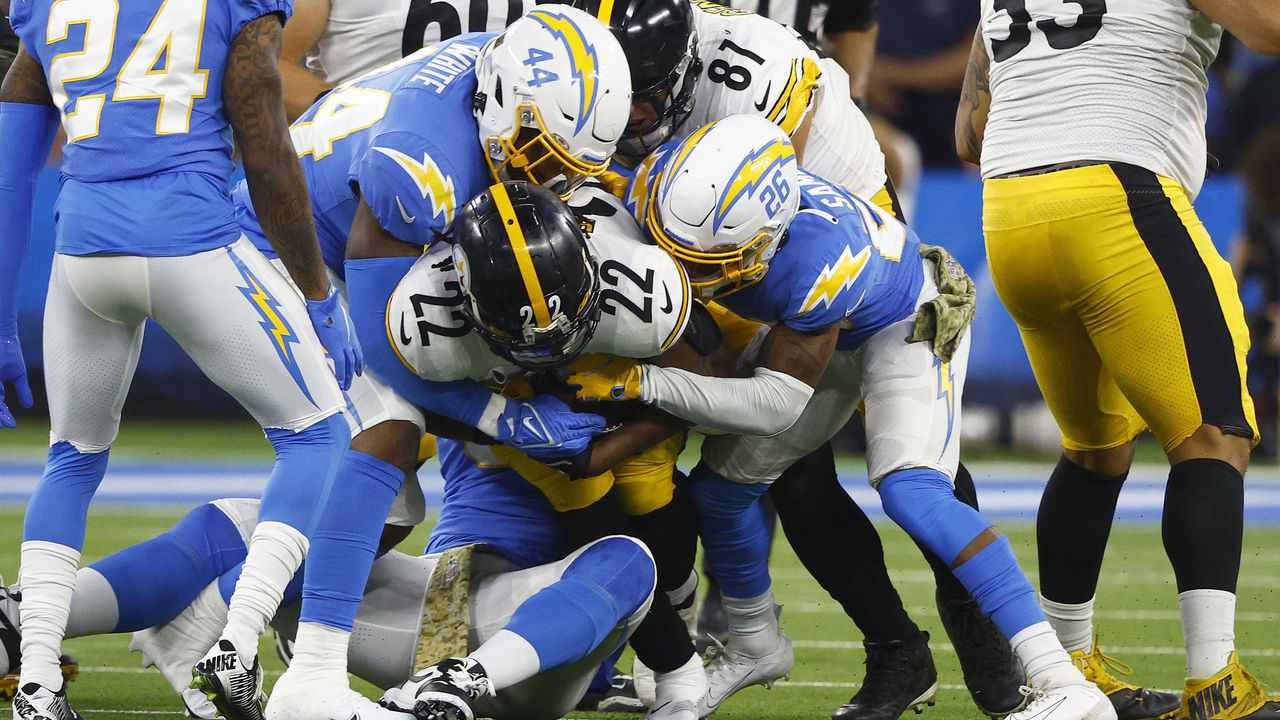 I don't know whether to blame Harris, offensive coordinator Matt Canada, or the Steelers' offensive line. Frankly, it's not Harris' fault. However, this is a results-driven business, so he'll have to shoulder the blame regardless of the underlying issue because I'm hurt, and someone needs to hear about it.
Harris was coming off a three-game stretch in which he produced 98 yards per contest when Derrick Henry went down with an injury. Harris looked primed to have a monster second half. Volume is king, and he was getting a ton of it. With an opening in the rushing leaders market, I scooped up all the Najee I could. Turned out he peaked early. Hampered by predictable play-calling and a miserable offensive line, Harris hasn't generated much since, including a 12-carry, 39-yard game against the Chargers' league-worst run defense in which I bet the over on both his attempts and rush yards.
Those are two of the many Harris props I seem to have lost this year. I've been as useless betting his anytime TD props as a urinal in a nunnery. He had scored in five straight ahead of a mouth-watering matchup against the Lions, where I unloaded on him to find the end zone. He did, only for it to be called back for holding. That was fun.
There are some players you just can't seem to win on, no matter what, and Najee is clearly one of them for me. Good thing he's got another 10-plus years in this league.
- Moretto
Seattle Kraken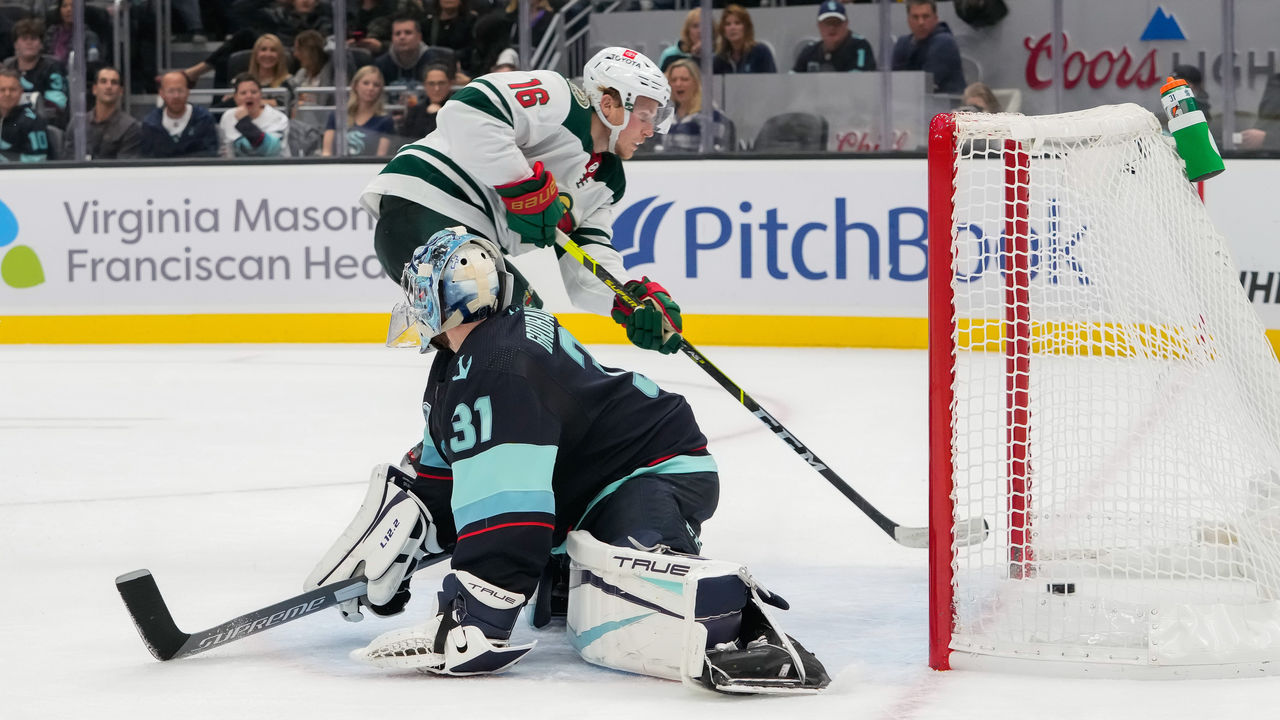 The Kraken gave me a warm and fuzzy feeling as a new NHL franchise, one with plenty of forward-thinking minds in the front office and - more importantly - beautiful jerseys! The feeling disappeared very quickly.
I saw the Kraken had an edge in most of their games for about the first month of their inaugural season. How did they repay my faith? By losing significantly more often than not. It wasn't necessarily because they played poorly and were overmatched. No, that'd be too easy to accept. They continually lost due to horrifically bad goaltending from Philipp Grubauer. Seattle's big-money star and supposed backbone of the team - months removed from a Vezina nomination - couldn't stop a beach ball. He routinely got shredded early, which is problematic considering the Kraken have won just one of the 14 games they've trailed after 20 minutes.
- Cordell
Comments
✕
The Naughty List: Who lost us the most money this year?
  Got something to say? Leave a comment below!