Sunday Rundown recaps the most important developments from the day's action and examines the significance of those events moving forward.
Titans, Tannehill, Henry keep getting it done
Which part of the Tennessee Titans' overtime victory against the Houston Texans provided the biggest thrill?
• Derrick Henry's 212 rushing yards, which included a 94-yard touchdown run in which he looked superhuman by breaking a tackle and accelerating away from multiple defenders before reaching a speed of 21.62 mph? Henry weighs 247 pounds, by the way.
• Another fantastic performance from quarterback Ryan Tannehill, who was 30-for-41 (73.2%) for 364 yards, four touchdowns, one interception, and 0.45 EPA/play?
• The nine-play, 76-yard TD drive to force overtime, which took 1:46 and ended with A.J. Brown making a terrific catch with four seconds remaining?
• Henry rumbling for 53 yards on a screen pass on the second scrimmage play in OT?
• The way the Titans scored a touchdown on the first possession of OT to keep Texas signal-caller Deshaun Watson (28-for-37, 335 passing yards, four TDs, 0.56 EP/play) from taking another snap?
The Titans are now 5-0, and they've scored at least 31 points four times. Next Sunday, they get the undefeated Pittsburgh Steelers at home.
Steelers send Browns a message
Just when it looked like the Cleveland Browns may finally be able to challenge for the AFC North title, they went to Pittsburgh and got pantsed for the 17th year in a row. That ought to teach anyone who's ready to believe in the Browns to wait until they actually accomplish something worthwhile. I'm sure it'll happen the day after never.
The Steelers had their way physically with the Browns on both sides of the ball. Cleveland was just 1-for-12 on third down and 0-for-3 on fourth. Baker Mayfield was harassed into four sacks and two interceptions before being lifted for Case Keenum early in the second half. It seemed merciful.
Pittsburgh is now 5-0 for the first time since 1978. If there's a downside, the Steelers lost inside linebacker Devin Bush to a reported torn ACL, and slot corner Mike Hilton suffered a shoulder injury. It's never a good time to lose key players at positions where a team lacks depth, but that's especially true right now for Pittsburgh: the Steelers are at the Titans next week before another road contest against the Baltimore Ravens, who will be coming off a bye.
Patriots are tough to figure out
Yeah, yeah. The New England Patriots have had to reshuffle their offensive line because of injuries, and COVID-19 precautions prevented them from practicing much in recent weeks. But the Titans have faced similar issues, and (see above) they keep winning.
New England, on the other hand, just lost at home to the Denver Broncos, who were without tight end Noah Fant, running back Melvin Gordon, and edge rusher Von Miller. The Patriots played a better game on the road against the Kansas City Chiefs without Cam Newton on a night when they had to fly to the game on the same day.
The Patriots are in third place in the AFC East with a 2-3 record - the first time they've been below .500 this late in the season in 18 years. It's too soon to count them out, of course, but this is some kind of new normal.
Cousins, Vikings are bad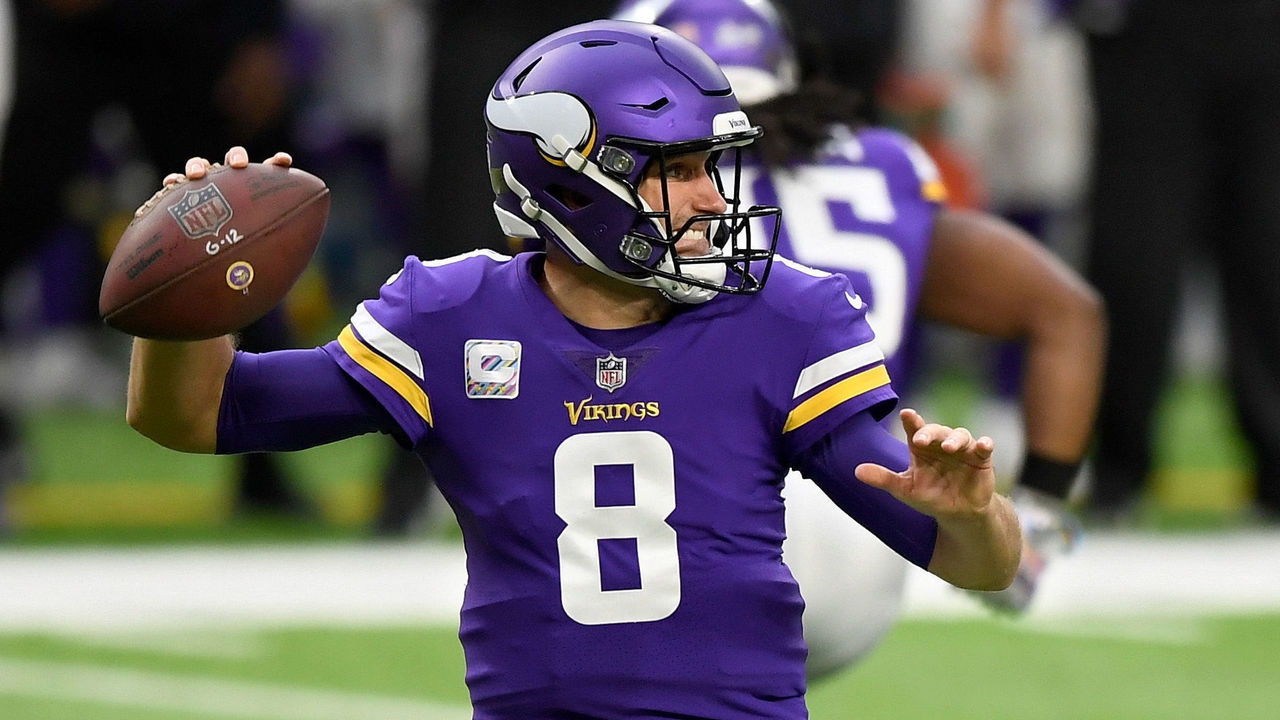 There's not much left to say about the Minnesota Vikings, who fell to 1-5 with a 17-point loss at home to the previously winless Atlanta Falcons, who just fired their coach.
But consider this: The Vikings were behind 23-0 at one point and Kirk Cousins tossed three interceptions - all in the first half. Cousins now has a league-high 10 picks on the season. Minnesota can't easily get rid of him after this year, either. The two-year contract extension he signed in March means he carries a $31-million cap charge next year, with his $21-million base salary fully guaranteed, according to Over the Cap.
And if Cousins is still on the roster by March 2021, his $35-million base salary for 2022 becomes fully guaranteed, too. It's good to be a quarterback, but it stinks to be a team saddled with an underperforming, expensive one. That's the purgatory the Vikings find themselves in right now.
Dolphins trending in right direction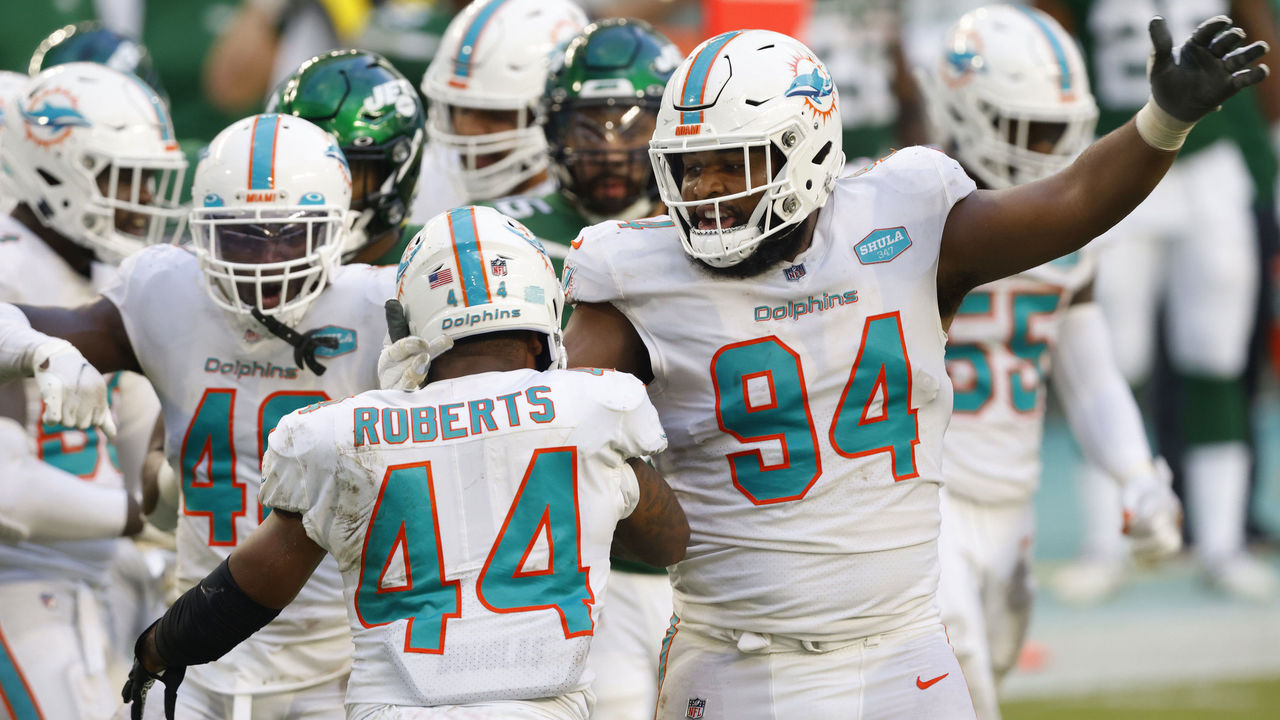 Not to read too much into a home win against the lifeless corpse that is the New York Jets, but consider where the Miami Dolphins are right now at 3-3 and heading into a bye.
Their losses have come against the New England Patriots, Buffalo Bills, and Seattle Seahawks. Just last week, the Dolphins throttled the San Francisco 49ers on the road, and they've given up more than 21 points just twice in addition to pitching the league's lone shutout.
There's a lot of football to go, obviously, but Miami has come a long way since last season's 0-7 tankathon start.
Leads aren't safe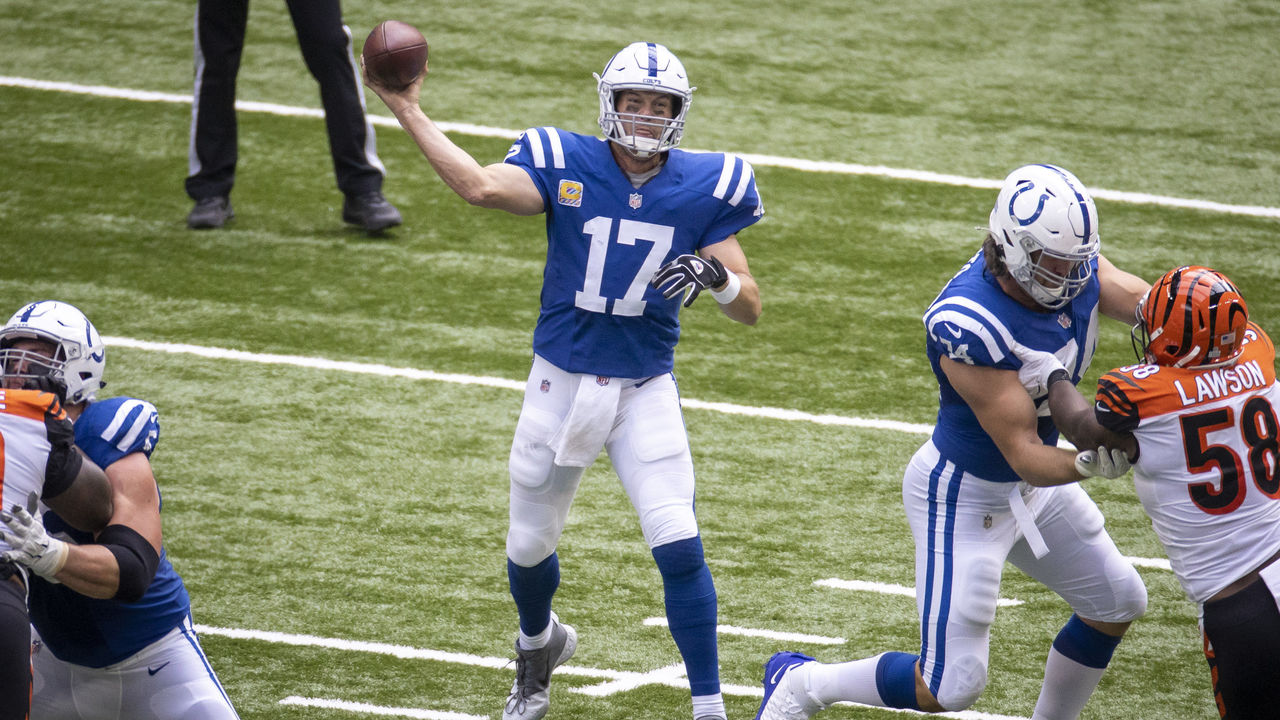 Scoring is up and holding is down, so is it any surprise there are all sorts of crazy comebacks in the NFL this season? (The answer is no. This isn't a quiz.)
The Indianapolis Colts came back from a 21-0 deficit to defeat the Cincinnati Bengals by a score of 31-27, thus ensuring at least one team has overcome a deficit of 16 points or more in each of the first six weeks of the season. It's the first time that's happened in NFL history.
It's not just the Falcons' fault, either.
Why the Texans went for two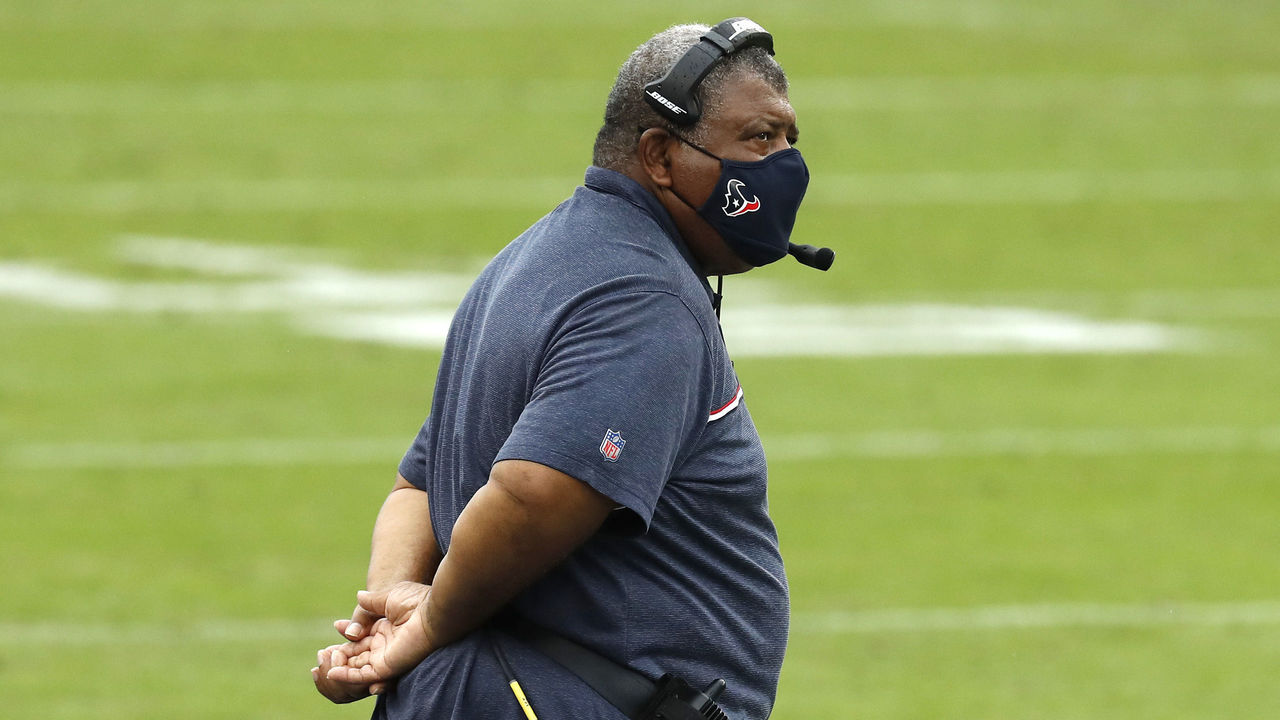 Texans interim head coach Romeo Crennel made a curious decision to go for two after a touchdown that put Houston in front of Tennessee by seven with 1:50 to go. The conversion attempt failed and the Titans marched down the field to tie it before winning in overtime. So why did Crennel do it?
Coaches and teams are increasingly using data-driven analysis to make decisions on whether to go for it on fourth down or to go for two after a score. Many of these decisions go against what had long been the conventional wisdom. The math, however, didn't appear to influence Crennel's call here.
According to statistical models done by both EdjSports and ESPN, the effect of kicking the extra point versus going for two was a basically a wash for the Texans in that situation, with the data actually suggesting that kicking the PAT would have had a better impact on Houston's win probability - but only slightly.
Crennel defended the decision after the game by telling reporters that getting the two points would have put the game out of reach. There's also this:
Remember: Using data analysis to make strategic decisions is about weighing probability rather than ensuring a guaranteed outcome. Sometimes, those decisions don't work out, and that happens. In this case, the probabilities weren't strong either way, so Crennel opted to let Watson make a play that would have clinched a win. It's a perfectly defensible call.
Rodgers is mortal after all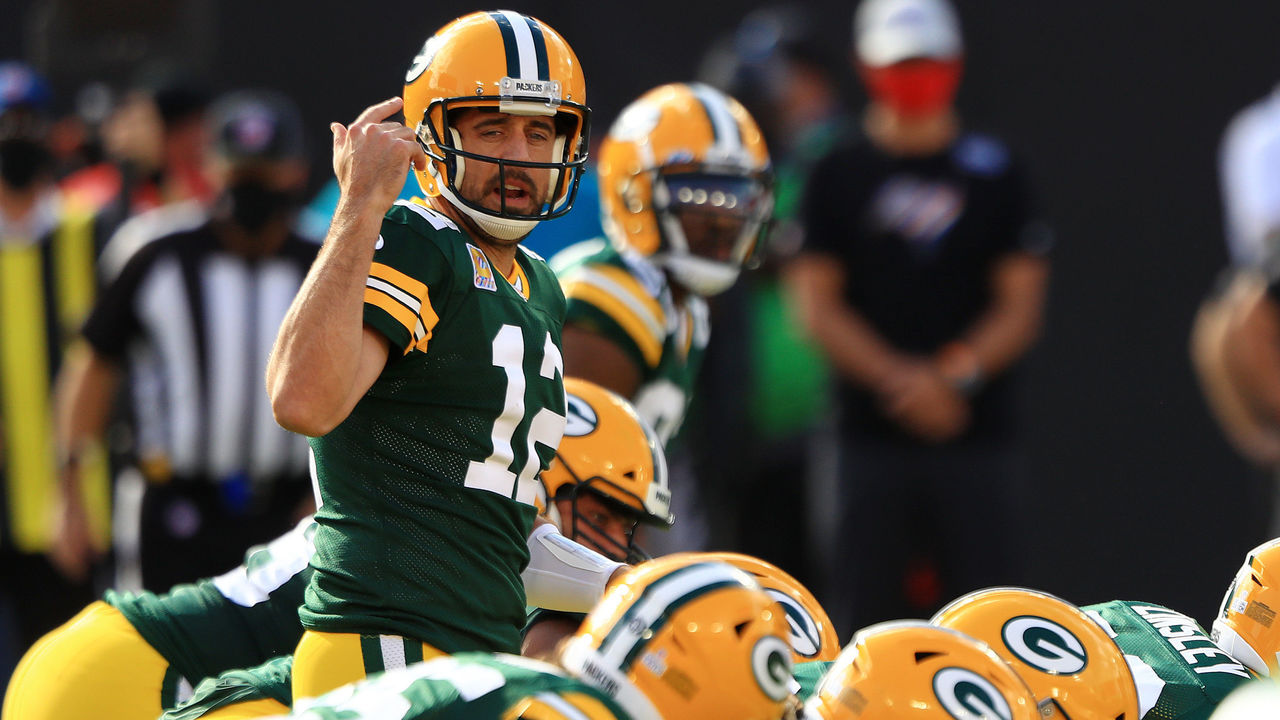 Aaron Rodgers was 8-for-12 passing for 107 yards, zero sacks, and a 94.8 passer rating in the first quarter against the Tampa Bay Buccaneers. By the end of the quarter, the Green Bay Packers led, 10-0.
Then came the last three quarters, during which Rodgers was 8-for-23 for 53 yards, four sacks, two interceptions, and a passer rating of 7.34. Excluding one that concluded with the end of the first half, the Packers' last nine possessions featured two interceptions followed by seven consecutive punts. They lost the game, 38-10.
Rodgers had been virtually unstoppable in his first four games, but the Bucs got after him with relentless pressure. Tampa Bay's defense entered the game ranked fifth in the league in pressure rate (27.7%) and third in blitz rate (40.6%). Defensive coordinator Todd Bowles used that formula to frustrate Rodgers into submission, and it could be a blueprint for other defenses with a capable pass rush.
Dom Cosentino is a senior features writer at theScore.