The 2020 NFL campaign is only three weeks old, but it's never too early to discuss the Most Valuable Player award.
With a handful of stars shining bright in the early portion of the schedule, here are the top five early MVP candidates.
5. Jared Goff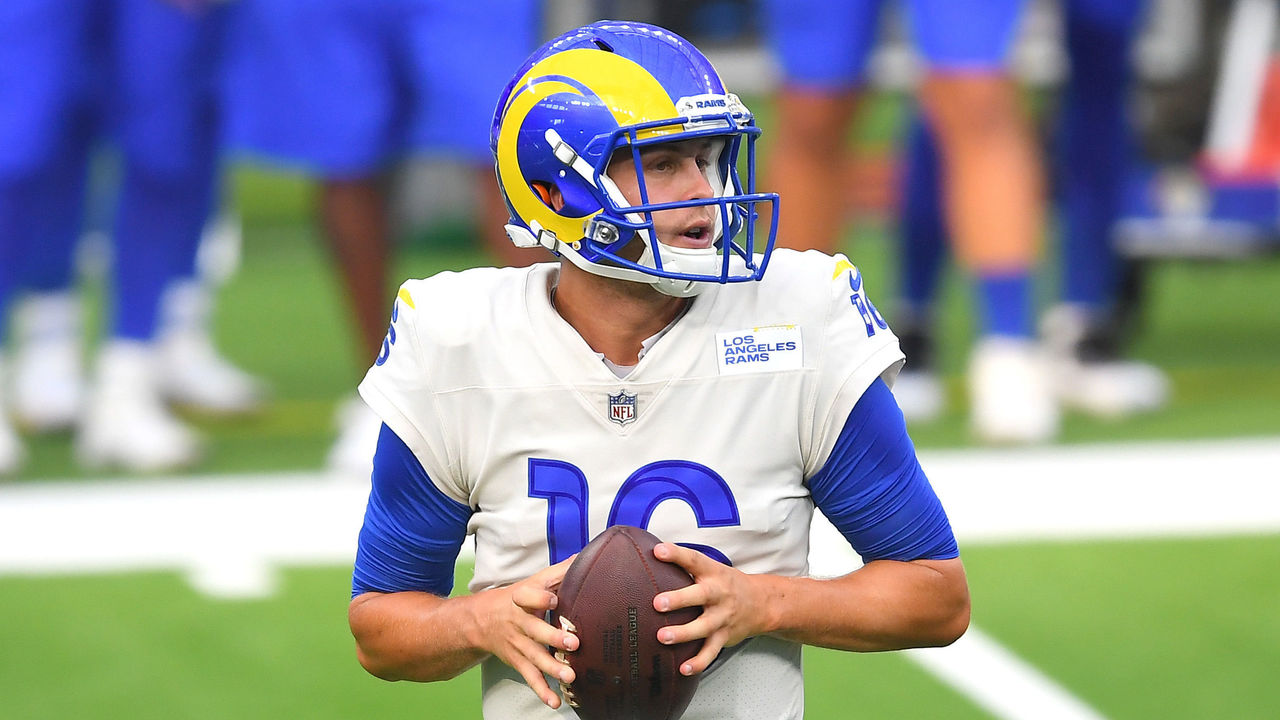 Don't look now, but Goff is among the NFL's most efficient quarterbacks thus far and could be in for a career year in 2020.
The former No. 1 overall pick ranks inside the top five at his position in yards per attempt (9.6), QB rating (109.6), and 20-plus yard completions (17). He's executing Sean McVay's offense to perfection and has the 2-1 Los Angeles Rams in contention in a competitive NFC West. As has been the case for most of his career, Goff is dominating on play-action calls while throwing accurate passes at an extremely high rate.
Completing 70% of his passes, scoring six total touchdowns to two interceptions, and leading the league with 13.7 yards gained per completion, according to Pro Football Reference, Goff is one to watch in the coming weeks.
4. Josh Allen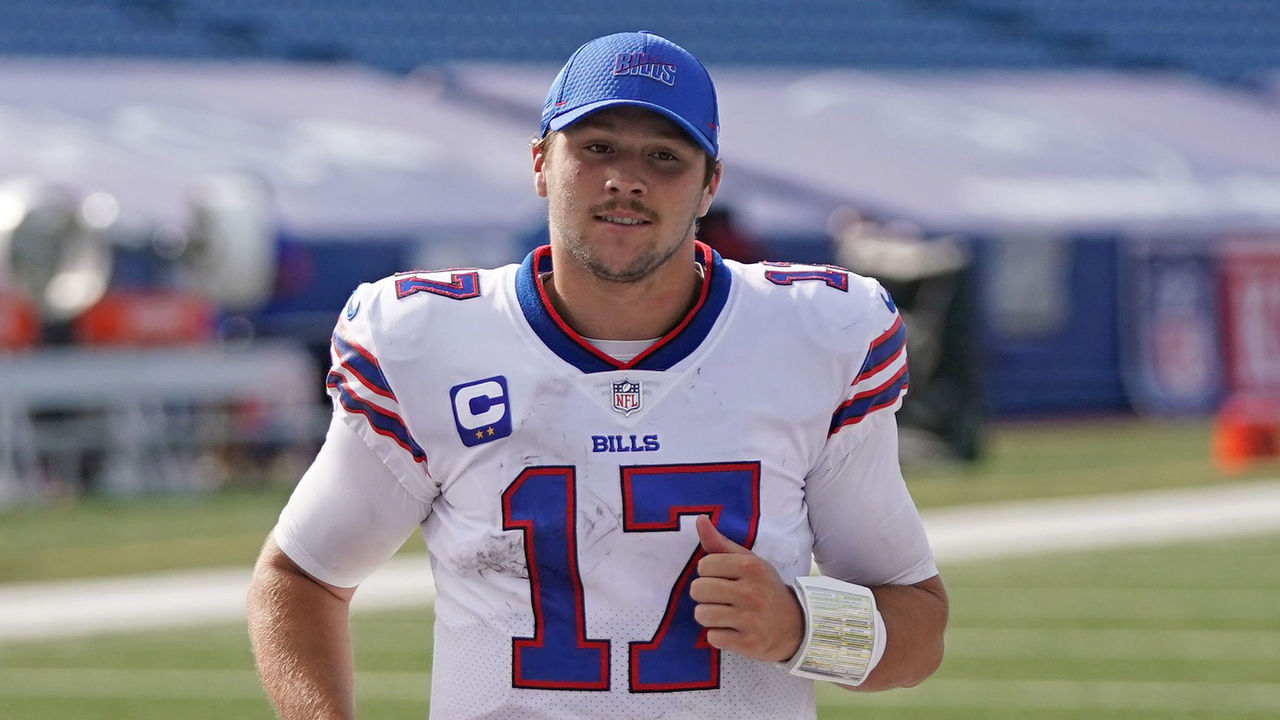 Be honest - how many of you had Allen as a 2020 MVP candidate outside of Bills Mafia? We sure didn't.
All is well in Buffalo at the moment, and it has just as much to do with its third-year signal-caller as it does with its stingy defense. At his best, and even his worst, Allen is one of the most productive and entertaining players in the NFL. Through three games, the former first-round pick has surprisingly completed over 71% of his attempts for 1,038 yards and 10 touchdowns, adding two more scores on the ground.
After an inconsistent start to his career, Allen appears to have improved on a few of his major weaknesses. It started with his decision-making with pass-rushers in his face, as he ranks second at his position with a 121.0 rating and first with six touchdowns under pressure, per PFF. The Bills' passer still launches head-scratching throws, but has refined his overall accuracy this year.
Allen would be ranked higher on this list if it weren't for his recklessness, though fans will surely take the bad with the good. He's tossed just one interception, but he's already lost three fumbles and could easily have one or two more. If the gunslinger cleans up the mistakes, he'll be a top contender for MVP at season's end.
3. Patrick Mahomes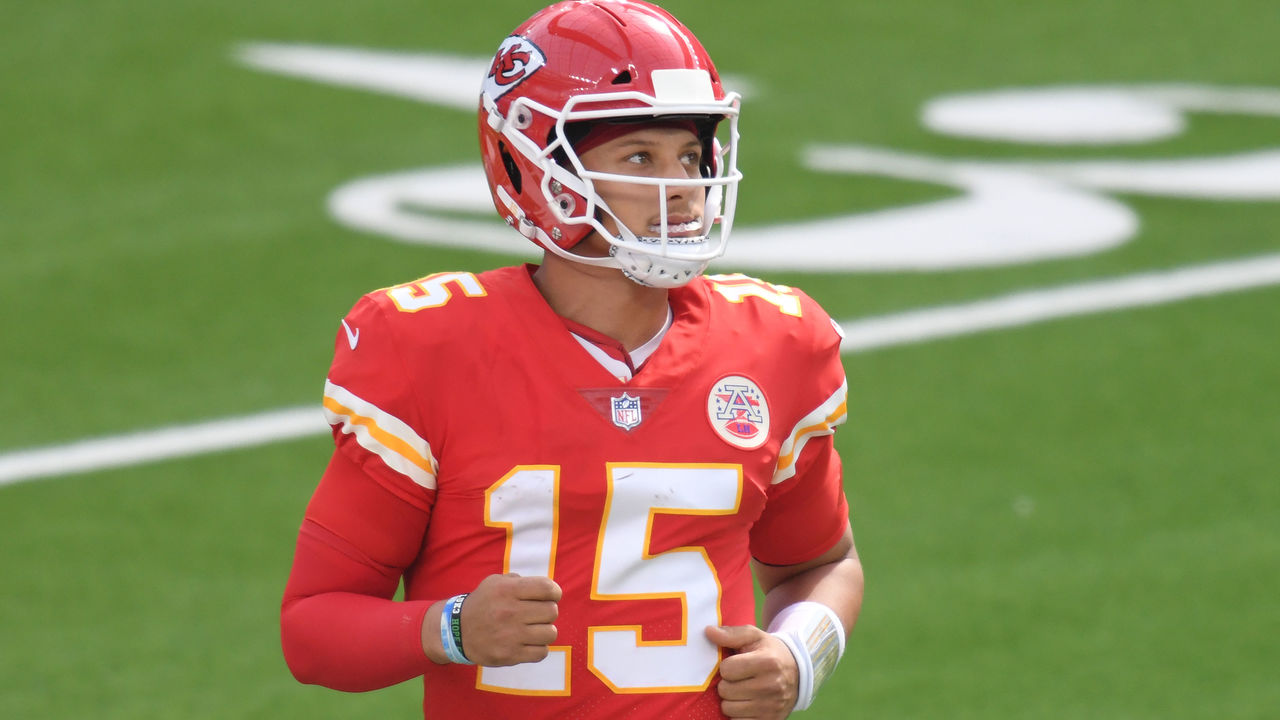 You can't rank MVP candidates without including Mahomes. The reigning Super Bowl champion may not be as statistically dominant as in years past - which says a lot about his career to date - but he leads the NFL's premier squad with remarkable consistency.
It doesn't matter who steps in the Kansas City Chiefs' way - their star signal-caller simply can't be stopped. This was perhaps most evident in Monday's win over the Ravens. Baltimore came into the game ranked first in scoring defense, and Mahomes torched them to the tune of 385 yards and five total touchdowns.
Mahomes is still making difficult passes look easy, and he somehow continues to develop new wrinkles in his game. He's more aware in the pocket and dangerous on scrambles, all while being extremely careful with the football. The 25-year-old has yet to turn the ball over this season.
The reigning Super Bowl MVP remains the league's best player, regardless of position, though he's still slightly behind a couple of his peers in the early race for this year's regular-season award. A few more games similar to Monday Night Football will have Mahomes fighting for the No. 1 spot in no time.
2. Aaron Rodgers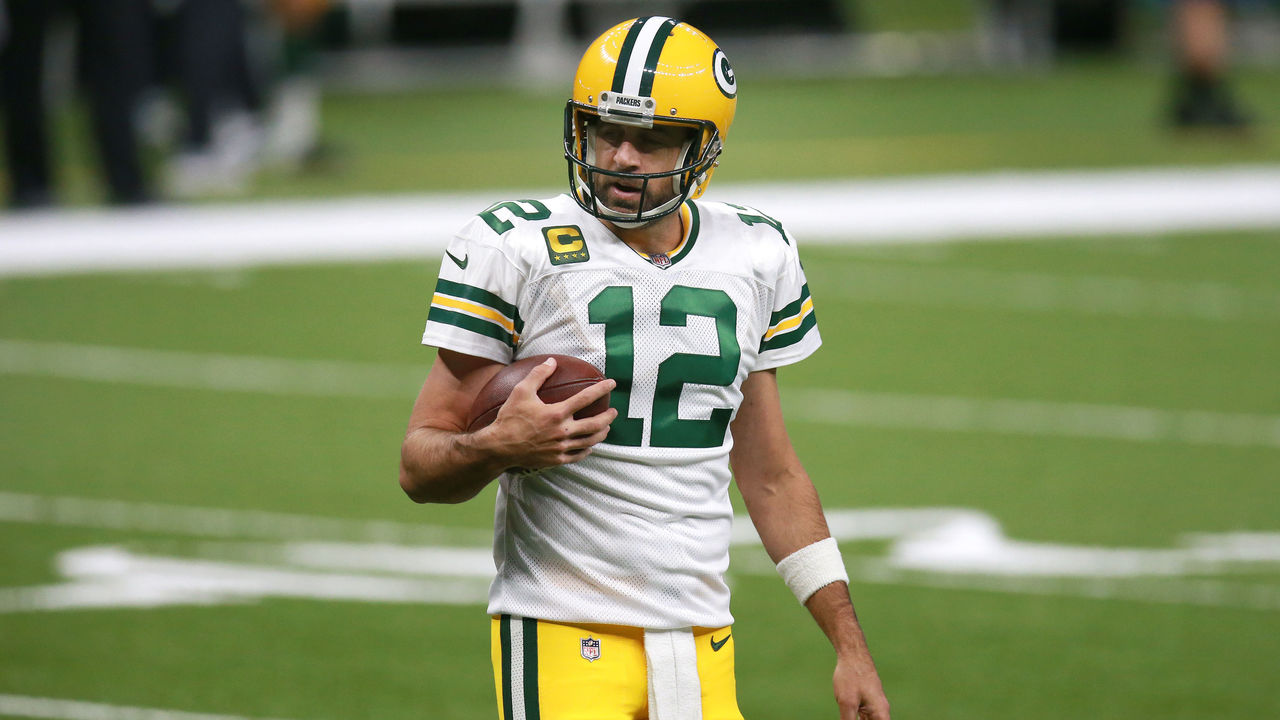 Rodgers is silencing his critics and then some. He's nowhere near a decline, and the two-time MVP has led the Green Bay Packers to a 3-0 record with the league's top-scoring offense.
The future Hall of Famer has been characteristically safe with the ball but is taking plenty of successful shots downfield as well. The veteran is completing 67% of his passes for nine touchdowns and has yet to throw an interception. He also leads all quarterbacks with 10 completions and 400 yards on deep attempts. The 36-year-old is doing it all, from absurd throws, to avoiding sacks, to no-look passes.
With the Chicago Bears the team's primary competition for NFC North supremacy, Rodgers is well on his way to capturing yet another division crown and a high seed in the conference standings. Right now, few are playing better football.
1. Russell Wilson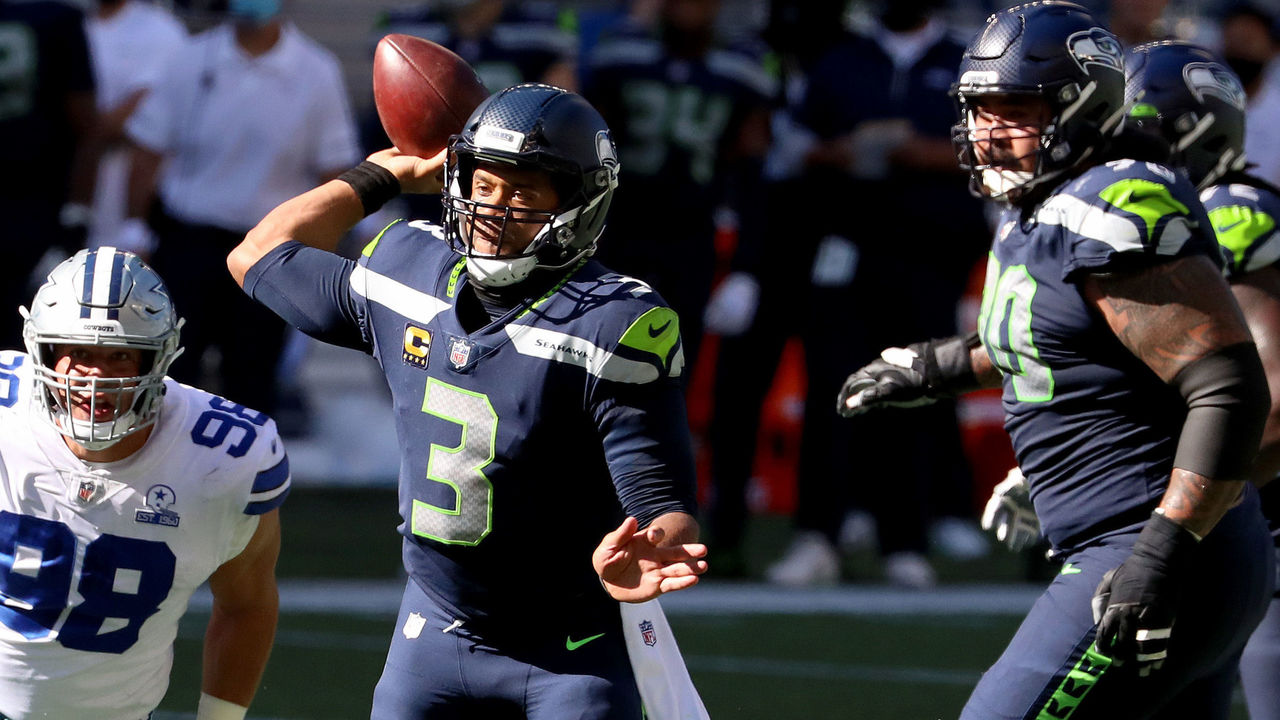 Who else but Russ? Wilson is off to a historic start to the 2020 season and stands alone atop the MVP rankings after Week 3 as a result.
Tossing a league-high 14 touchdowns to just one interception for the undefeated Seattle Seahawks, Wilson is in the midst of a career year. He's been nearly flawless in every facet of the game, leading the league in QB rating while ranking second with a 76.7 completion percentage.
The advanced stats paint an even clearer picture. The 31-year-old has been accurate on an absurd 90% of his attempts (which take into account throwaways, hits, and drops) while completing the highest percentage of his passes from a clean pocket, per Pro Football Focus. Wilson's also had the deep game working, as six of his 14 touchdowns have come from targets of 20 yards or more downfield. Kirk Cousins is the only other quarterback with more than two.
With plenty of weapons, an improved offensive line, and a blend of instincts and accuracy we've rarely seen at the position, Wilson is likely to be the 2020 MVP front-runner for quite some time. We're just glad Seattle is, indeed, letting Russ cook.
Honorable mentions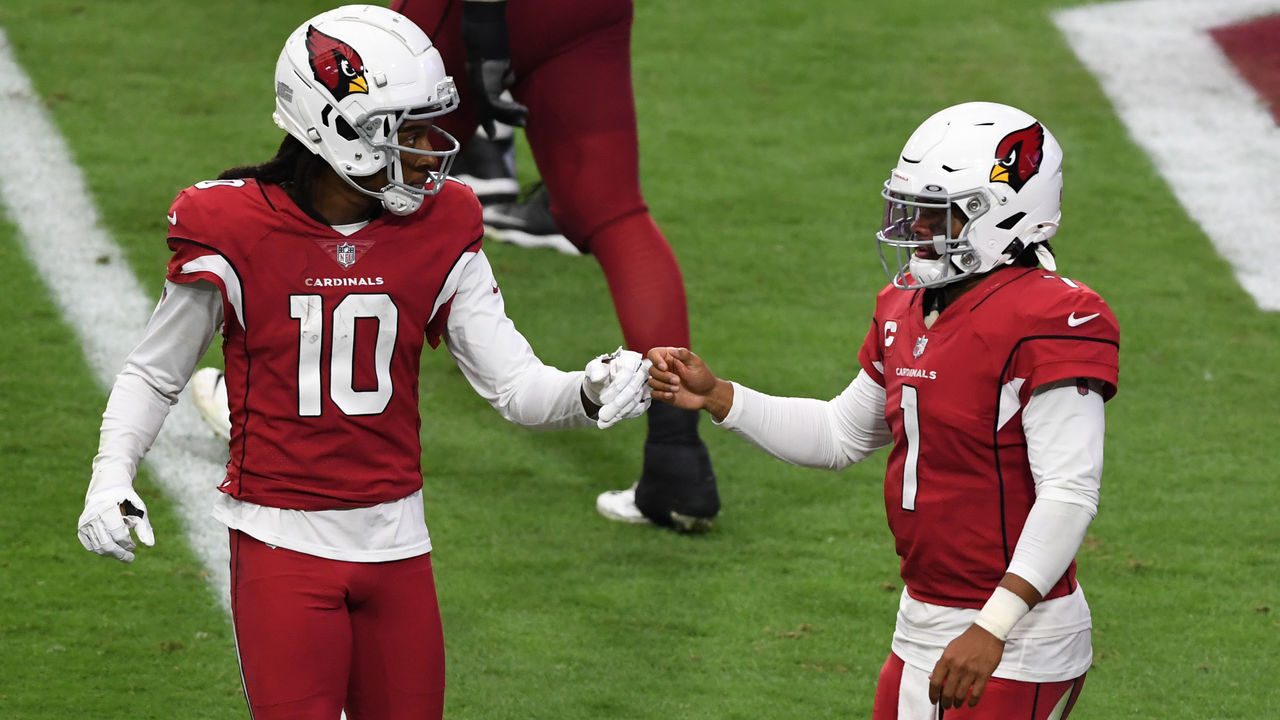 Kyler Murray/DeAndre Hopkins: Both stars are lighting up the scoreboard early on, though not enough to rank the duo ahead of the NFL's elite quarterbacks. Despite his high level of play, Murray's five interceptions to four touchdowns through the air hurt his case.
Alvin Kamara: The New Orleans Saints' do-it-all back is the league's most productive non-quarterback, dominating on the ground and in the receiving game against every opponent thus far. The stats are there, but the Saints' 1-2 record ultimately impacts his standing.
Lamar Jackson: The reigning MVP is still displaying elite athleticism and unique playmaking skills, but hasn't performed quite as well as other quarterbacks overall. His lackluster performance against the Chiefs on Monday Night Football knocked him out of the top five.