Remember when the Jacksonville Jaguars had a 10-point lead in the fourth quarter of the AFC Championship Game on the road against the freakin' Patriots? Was that seriously just 26 months ago? Hell, did it even actually happen?
It seems so hard to believe now, but even after they squandered that lead against New England (largely because their offensive play-calling became conservative and predictable), the Jags appeared to be a team on the rise.
Instead, this week's trade of cornerback A.J. Bouye to the Broncos drove home the reality that the Jags spent the last two years frittering away gobs of promise. In turn, they've been left to dig their way out of a well of bad contracts, poor luck, and mismanaged relationships with players. And they've still got a long way to go.
As recently as the 2017 season, Jacksonville's defense, keyed by a mix of youth and veteran talent, ranked first in DVOA and passing DVOA, according to Football Outsiders. True story: The Jags even entered 2018 as a trendy pick to win the AFC South and to maybe even make it to the Super Bowl. Yeah, it was easy to doubt Blake Bortles, but he did just enough in 2017, and the new contract he received heading into 2018 was a prudent long-term gamble that risked being costly in the short term - which is what happened. The Jags then used more money in an effort to chase the problem, only to have some rotten luck compound the situation.
After a 3-1 start in 2018 that included a home victory against the Patriots, the Jags went to pot. Within three weeks, Bortles was benched, and by Week 13, Cody Kessler replaced him as the starter. Jacksonville finished 5-11 and decided to move on from Bortles, which resulted in a $16.5-million dead-cap charge for 2019. In need of a QB, the Jags threw $45 million in full guarantees at Nick Foles, a capable but flawed veteran option. Foles broke his clavicle in his first game, returned in Week 11 to make three more starts, and got yanked for Gardner Minshew II, who won six games but finished the season as one of the league's most inefficient quarterbacks.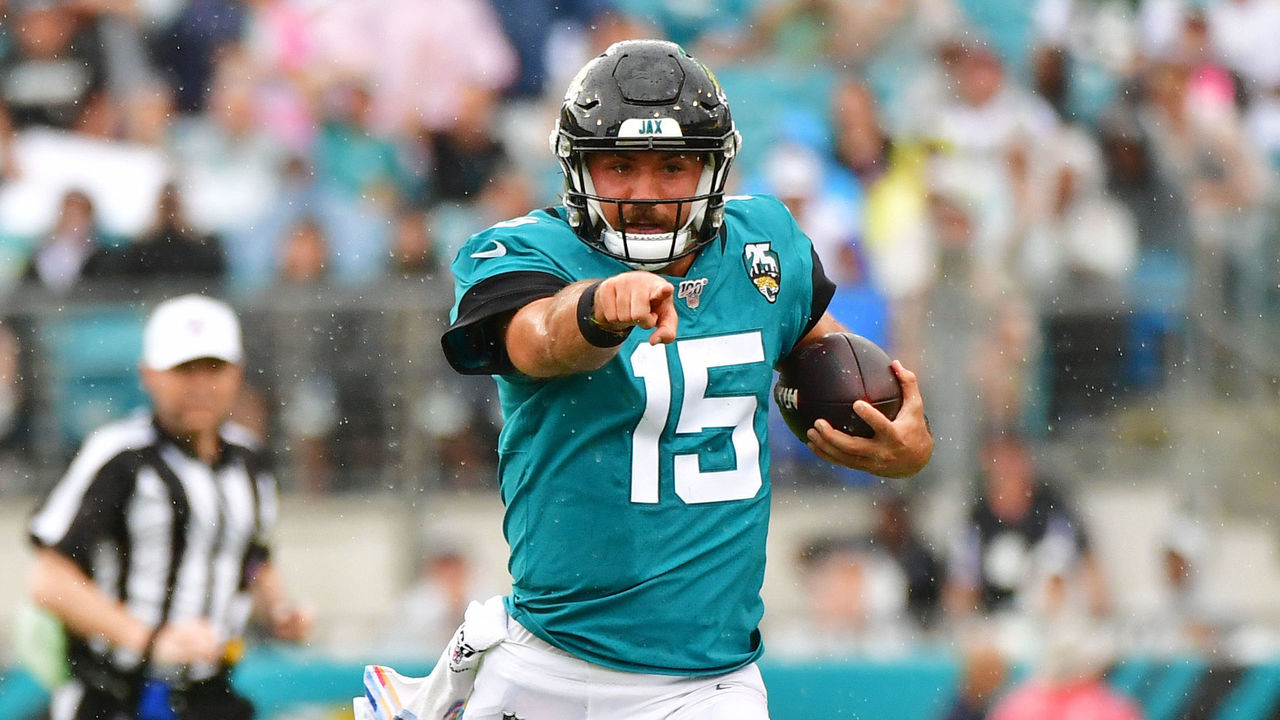 Foles' contract is now something of a problem. He's got a 2020 cap charge of $21.8 million, and not only is his entire $15.125-million 2020 salary fully guaranteed, but $5 million of his 2021 salary will become fully guaranteed March 20. The Jags could try to trade him before that, but they'd be stuck with $18.75 million in dead money for 2020. All for a dude who may or may not be the team's starter next season.
That kind of volatility would be enough to doom most teams, but the Jags have lots more ineptitude to go around. By the start of the 2018 season, the Jags had invested more than 30% of their cap resources in their defensive line; this became a problem once things began to go sideways. At the trade deadline, they dealt Dante Fowler; the following spring, they were forced to release Malik Jackson and safety Tashaun Gipson. Then, without warning, inside linebacker Telvin Smith chose to retire after five seasons.
And yet the Jags still weren't done. Executive vice president Tom Coughlin, who never refrained from reminding anyone he was the boss, called out a couple of players for skipping voluntary offseason workouts, as though the word "voluntary" had some sort of elastic meaning. This upset star cornerback Jalen Ramsey, one of the targets of Coughlin's ire. Coughlin reportedly later abruptly cut off contract talks with edge rusher Yannick Ngakoue, setting the stage for Ngakoue's recent declaration that he no longer wants to play in Jacksonville.
Ramsey was traded last October for three draft picks, including first-rounders in 2020 and 2021. And Coughlin was fired in December, two days after the NFL Players Association warned players not to sign in Jacksonville because of the organization's propensity for excessively fining players and generating grievances. By dealing Bouye this week, the Jaguars officially have no one left from the five-man defensive backfield that was so dominant in 2017.
Running back Leonard Fournette weighed in on Twitter:
The Jags saved $20 million in cap room by declining their option on Marcell Dareus, and another $5.5 million by doing the same with special teamer Jake Ryan. (In keeping with the theme, the Jags signed Ryan away from the Packers last year after he missed 2018 because of a torn ACL; he proceeded to injure his hamstring in 2019 and play in just two games.) Additional cuts could be coming for wideout Marqise Lee ($5.25 million in cap savings) and left guard Andrew Norwell ($5.5 million).
All of these moves leave the Jags with plenty of holes to fill, but the various trades have allowed them to stockpile a lot of draft capital: Jacksonville now has 10 picks in this year's draft and nine in 2021, including two in the top 20 in 2020 and six in the first four rounds in both years. And the Jaguars will likely try to trade Ngakoue after franchise-tagging him, which could bring back even more draft assets.
This all sounds hopeful, until you remember that Dave Caldwell will be the one working with all these picks. Caldwell has been the general manager in Jacksonville since 2013, a stretch in which the Jags have had a top 10 selection six times in seven years. The dude charged with getting the Jaguars out of this mess is the one who got them here.
Dom Cosentino is a senior features writer at theScore.