This week in uniforms and logos: A brief history of unlucky uniforms
Unlucky uniforms. 
Yup, they exist ... well, at least some players and team personnel think they exist. Enough to the point that several caps and jerseys have been forever eliminated simply because the players thought they were the sole reason for their poor performances.
On Sunday, the New York Knicks were destroyed by the Boston Celtics, but the target of the criticism of some local journalists were the uniforms the team were playing in. The all-orange alternates, freshly unveiled just a couple of months ago as the first orange uniform in Knicks history. With that loss to Boston the Knicks were now 0-6 when wearing orange, 5-8 when wearing anything else.
Knicks players scoffed at the idea that the uniforms were to blame after the game, but yet earlier in the week some Knicks players had ordered the orange uniforms out of the dressing room when they were laid out instead of their home whites. New York went on to wear their whites and subsequently win the game by nearly 40 points. Interesting.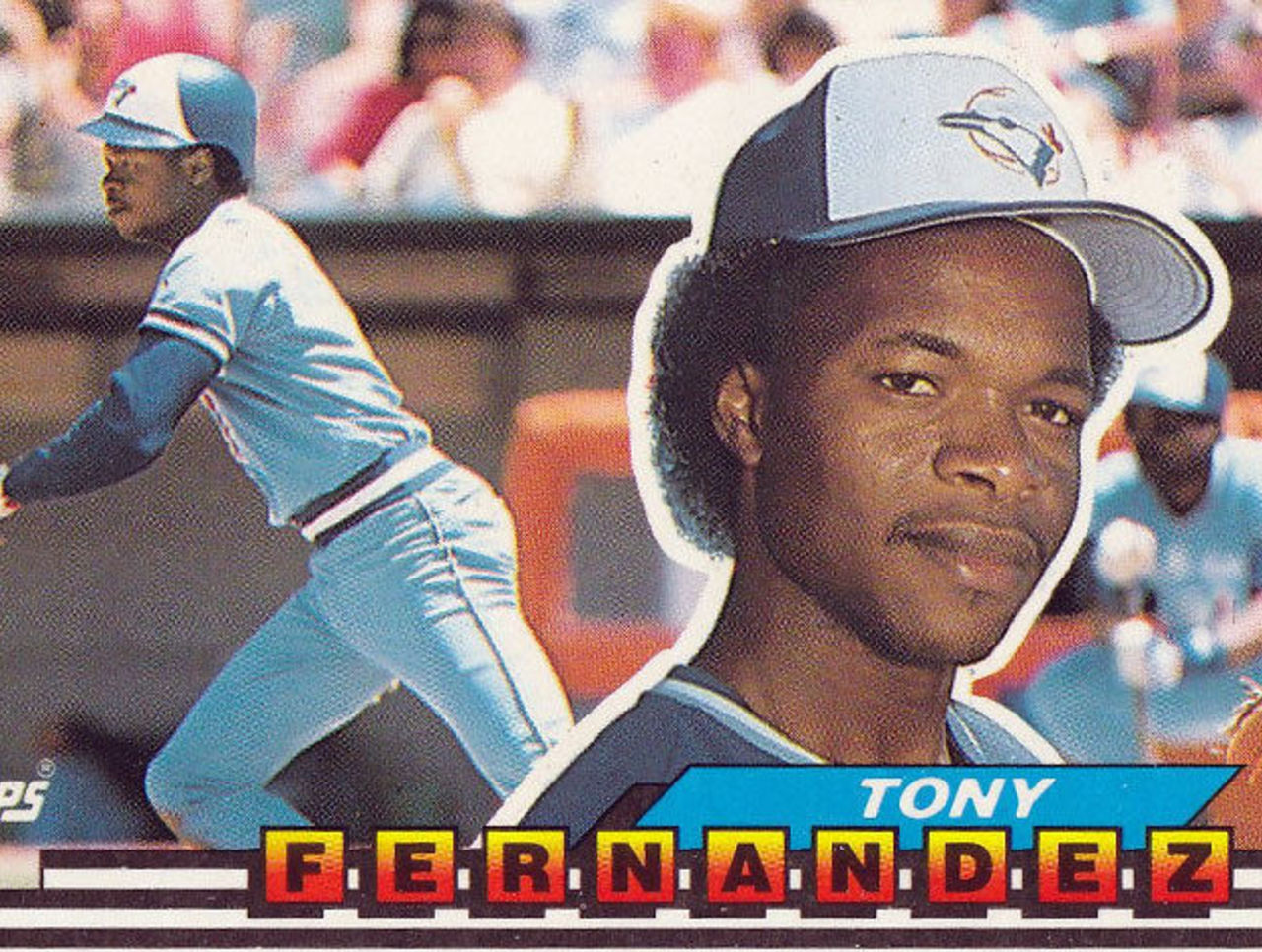 Remember those classic white-panel Toronto Blue Jays caps the club wore from day one in 1977 right up through the World Series years?
Unlucky. Banished.
All it took to get rid of 18 years of history was a 5-game losing streak in mid-July, 1993. The team switched to their road all-blue caps and ta-da, losing streak over. Those white-panel caps didn't see the light of day again until they became retro and fashionable again, with the Jays wearing them for a series of throwback uniform games in the late 2000's (eh, that's the decade, not the century).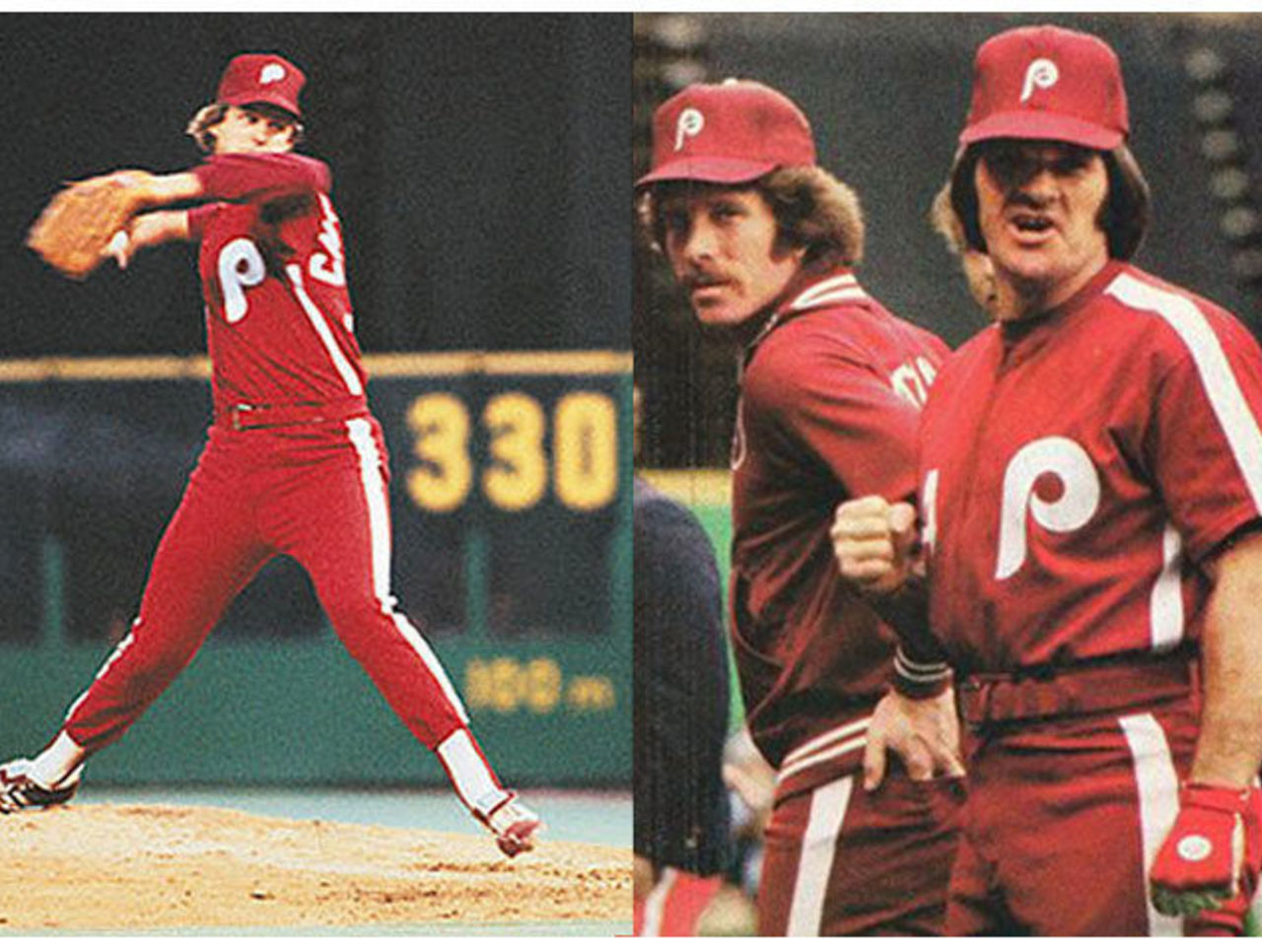 The Philadelphia Phillies have killed off two uniforms because of their performance in them, the first a head-to-toe all-burgundy alternate uniform originally set to be worn every Saturday home game in 1979. They wore 'em once, blew a 4 run lead, and that was that with some players saying after the game they would prefer to be traded than to have to go out there in those uniforms ever again.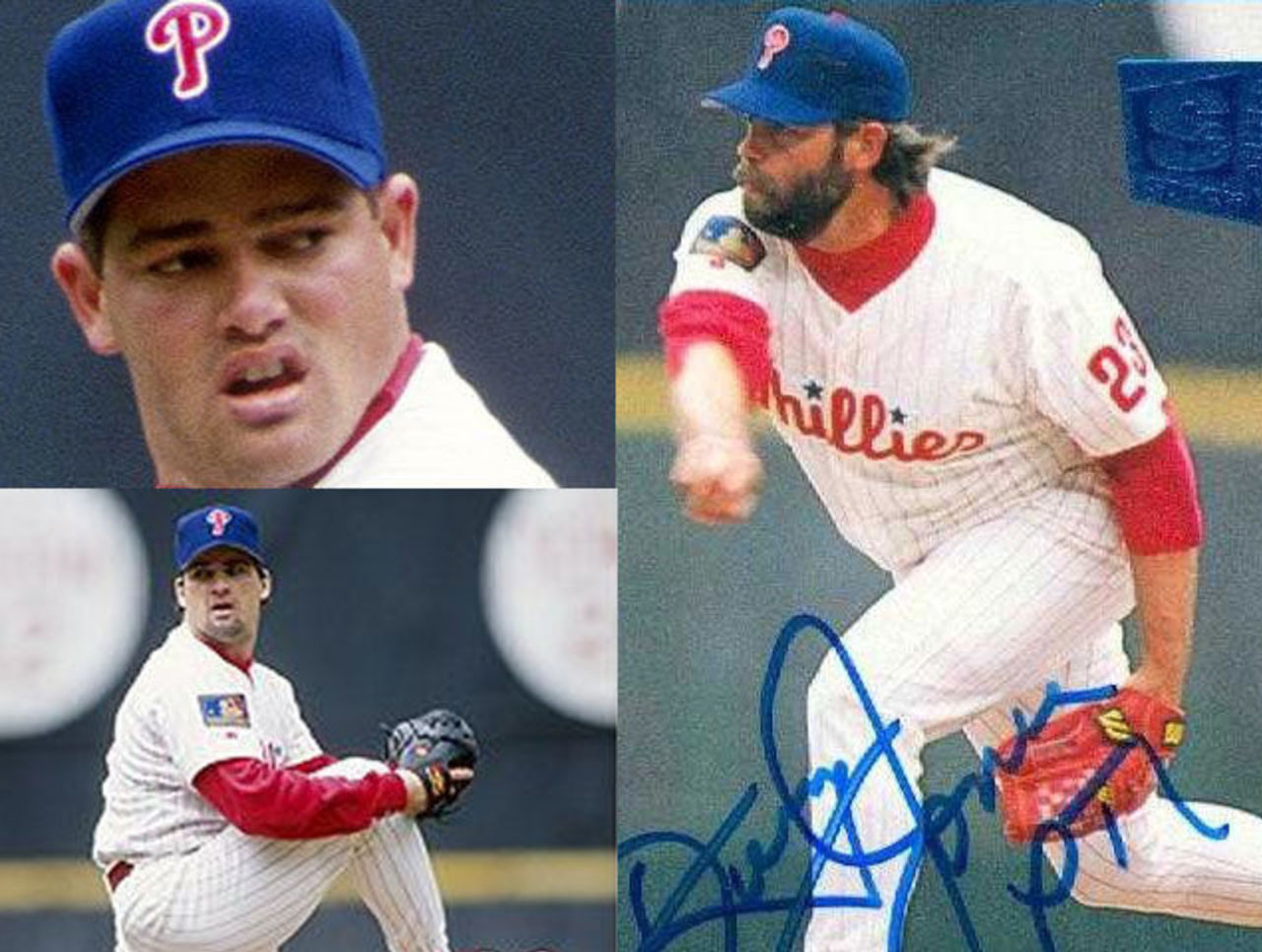 In 1994, it happened again and much more publicly. When the Phillies' new blue Sunday and weekday afternoon home caps got off to an 0-4 start Lenny Dykstra appeared on The Tonight Show with Jay Leno, blasted the caps, and proceeded to put one through a woodchipper. A closed door meeting between players and management led to a compromise, they'd wear 'em for the afternoon weekday games but not Sundays... They'd go on to lose nearly every one of the remaining blue-cap games in that abbreviated season.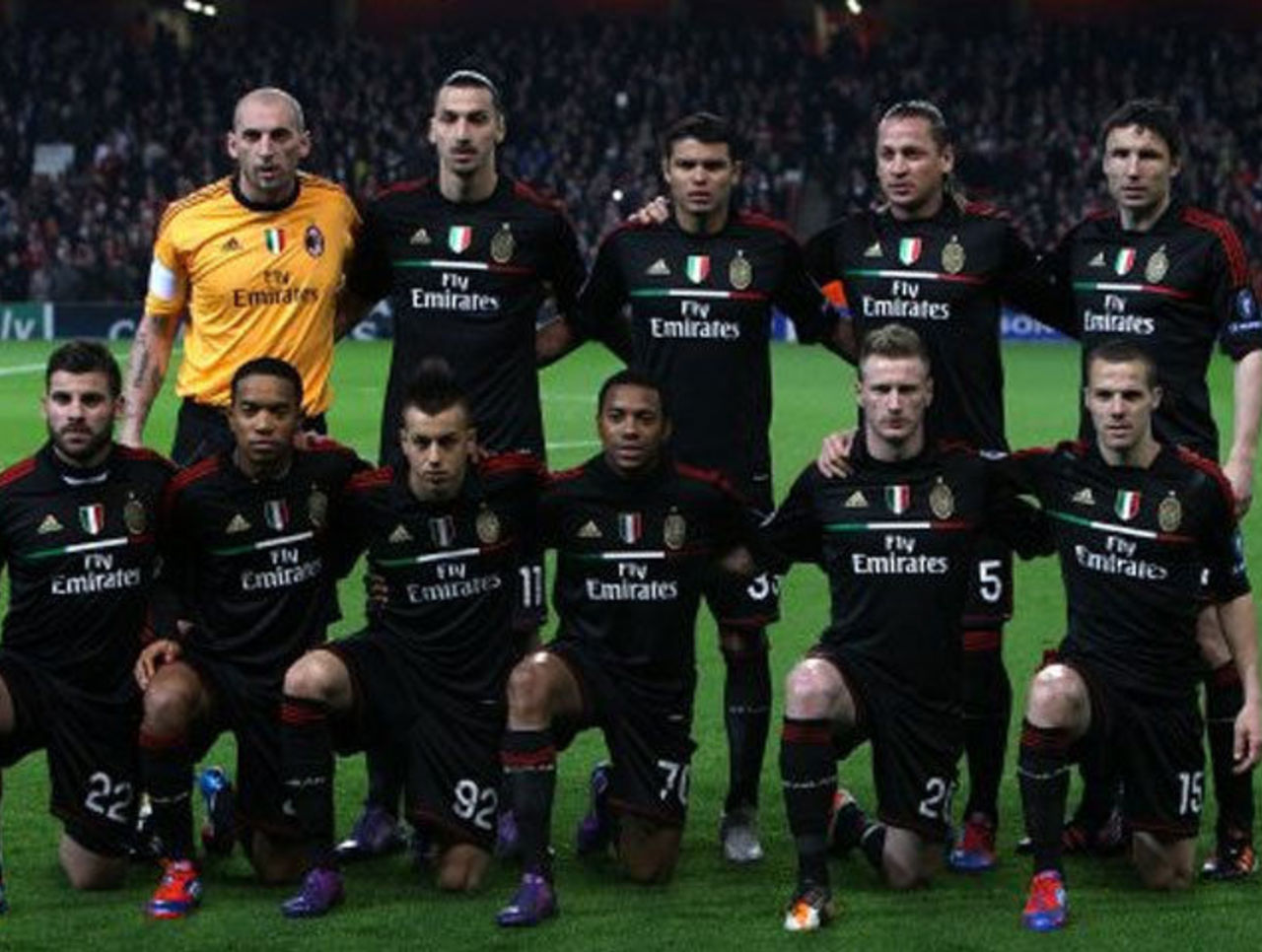 Soccer fans may not remember AC Milan's black kits, in 2012 after the team dropped a 3-0 Champions League game to Arsenal team CEO Adriano Galliani banished them from ever seeing the light of day ever again believing them to bring bad luck to his team.
"We will not wear that kit again. I tried everything in my powers in order to avoid that we would have to wear it against Arsenal, but the only alternative was playing nude" - Galliani said at the time. The club returned to their familiar yellow kits from there on out.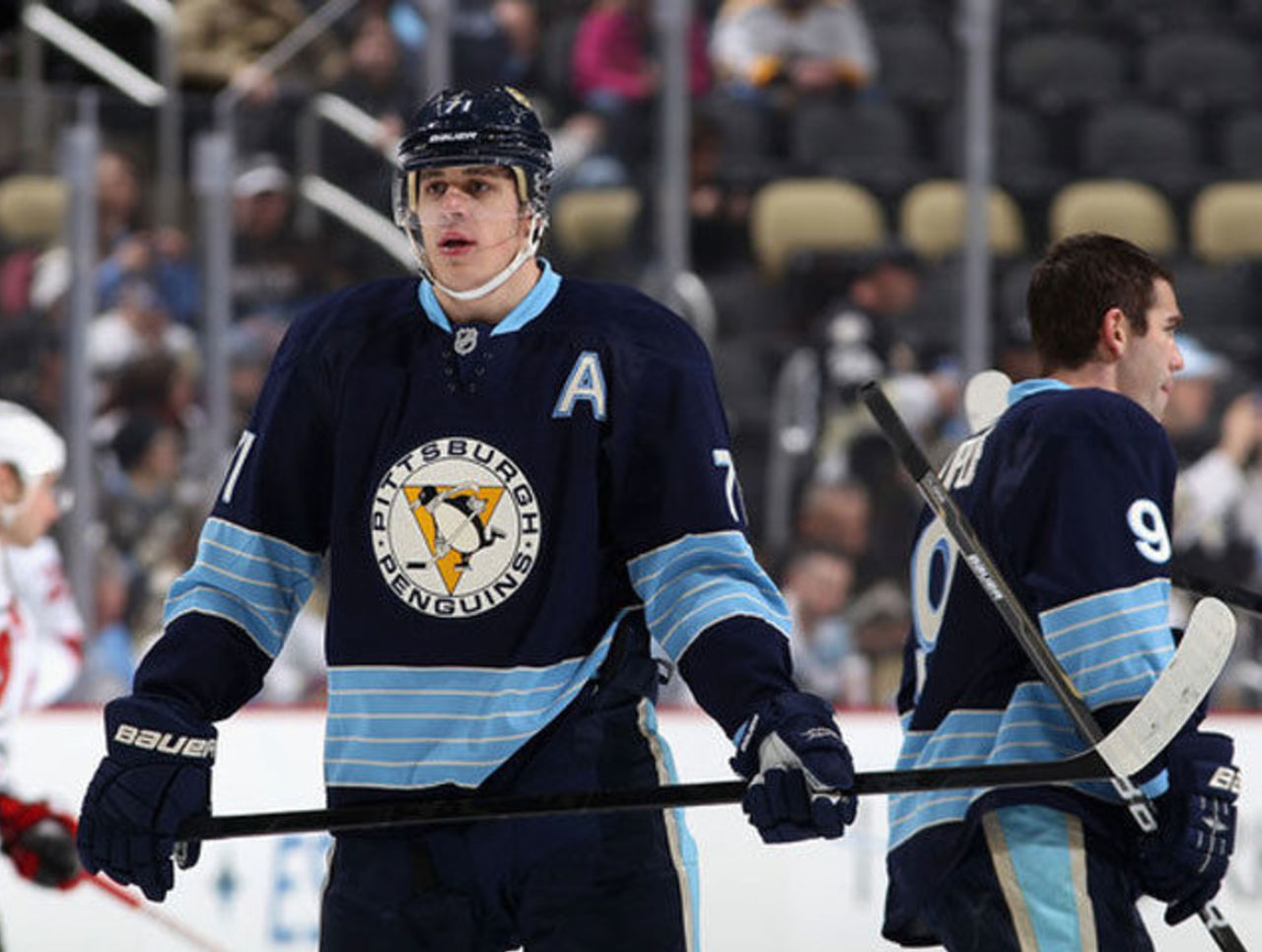 The list goes on and on... the Dallas Cowboys reportedly consider their road blues unlucky and (with the exception of this Thanksgiving) only wear them when forced to by a road-jersey-wearing home team; the LSU Tigers consider their purples unlucky; the Pittsburgh Penguins had several players suffer serious injuries in their double-blue throwback alternates in 2013, the team got rid of them months earlier than originally expected; and then there was my fun little MLB uniforms project this past season which ended up getting into the mainstream media and saw the Blue Jays rarely break out the road greys in the second half of the 2013 season. Whoops.
So let's be honest here, does a uniform alone affect the skill of a team? Absolutely not, that's silly talk.
But could they affect a players confidence and subsequently mess with their heads? Absolutely they could. I mean, they really shouldn't, but keep this in mind, there's nothing more superstitious than a pro athlete, and if they end up letting that negative nonsense get into their head it can't end up well for their performance.
The Knicks should keep on keeping on in those orange uniforms, eventually they'll just blow a team out of the water in them and they'll be like any other uniform the team wears throughout the year.
Chris Creamer is the creator and editor of SportsLogos.net. You can follow him on twitter at @sportslogosnet.