After one of the wildest NCAA Tournaments ever, the two best teams in the country for almost the entire season will play for the national championship Monday.
Gonzaga enters with the chance for the first undefeated season since 1976, while Baylor is looking for the first national title in its 115-year history as a program.
These powerhouses were supposed to meet Dec. 5 but were forced to cancel due to COVID-19. Instead, they will clash in Indianapolis to decide the national champion for the 2020-21 season.
Here's how each team stacks up.
No. 1 Gonzaga
Record: 31-0
Head coach: Mark Few (630-124 record in 22 years at Gonzaga)
Points per game: 92.1 (No. 1 nationally)
Points allowed per game: 69.1 (No. 125 nationally)
National championships: 0 in 70 seasons
Average scoring margin: 22.5 points (No. 1 nationally)
Offense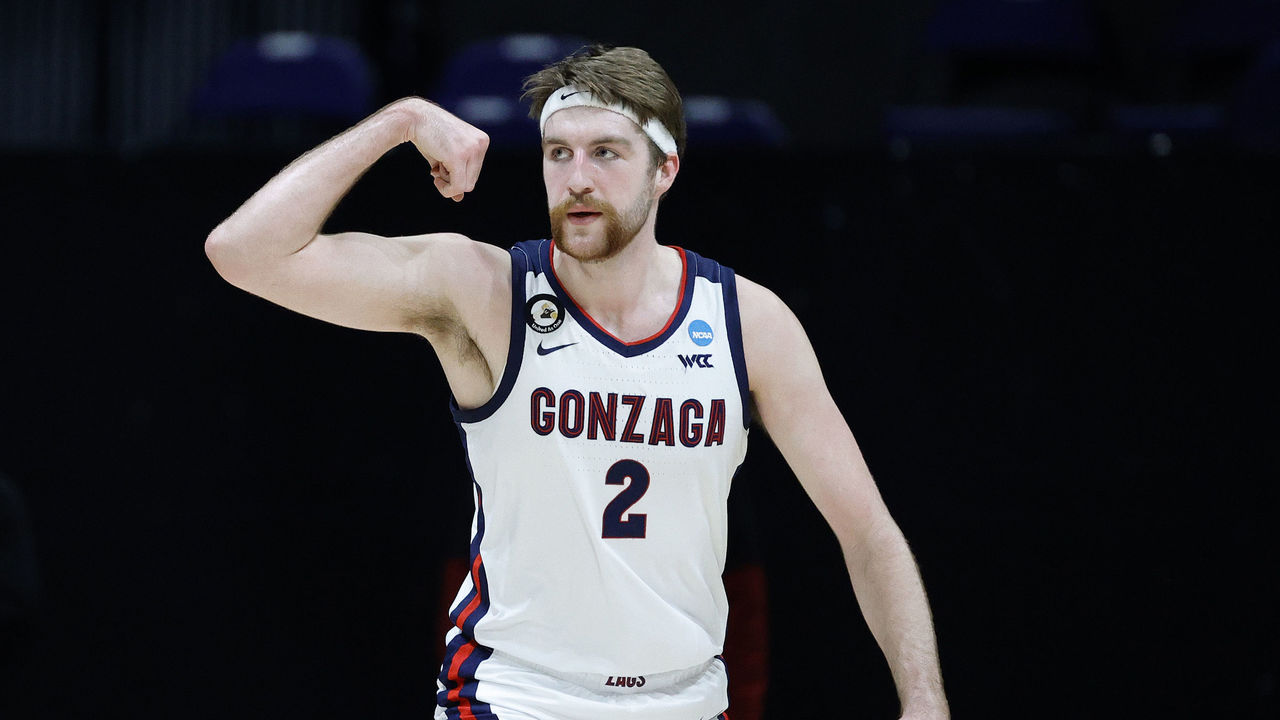 There is no better offense in college basketball than Gonzaga. The Bulldogs want to turn every game into a track meet and get as many possessions as possible - a mindset that has them leading the country in scoring at 92.1 points per contest. That's the highest team average in a season since 2008-09. Much like Baylor, Gonzaga can pick you apart with a number of options, and it's not so much a choice of how the Bulldogs will beat you as who they will beat you with. Drew Timme, Jalen Suggs, and Corey Kispert represent the Big Three for Gonzaga, combining to score 52.1 points per game. When you factor in Joel Ayayi and Andrew Nembhard, five Bulldogs combine for more points a game than 230 of the 347 Division I teams did this year.
Defense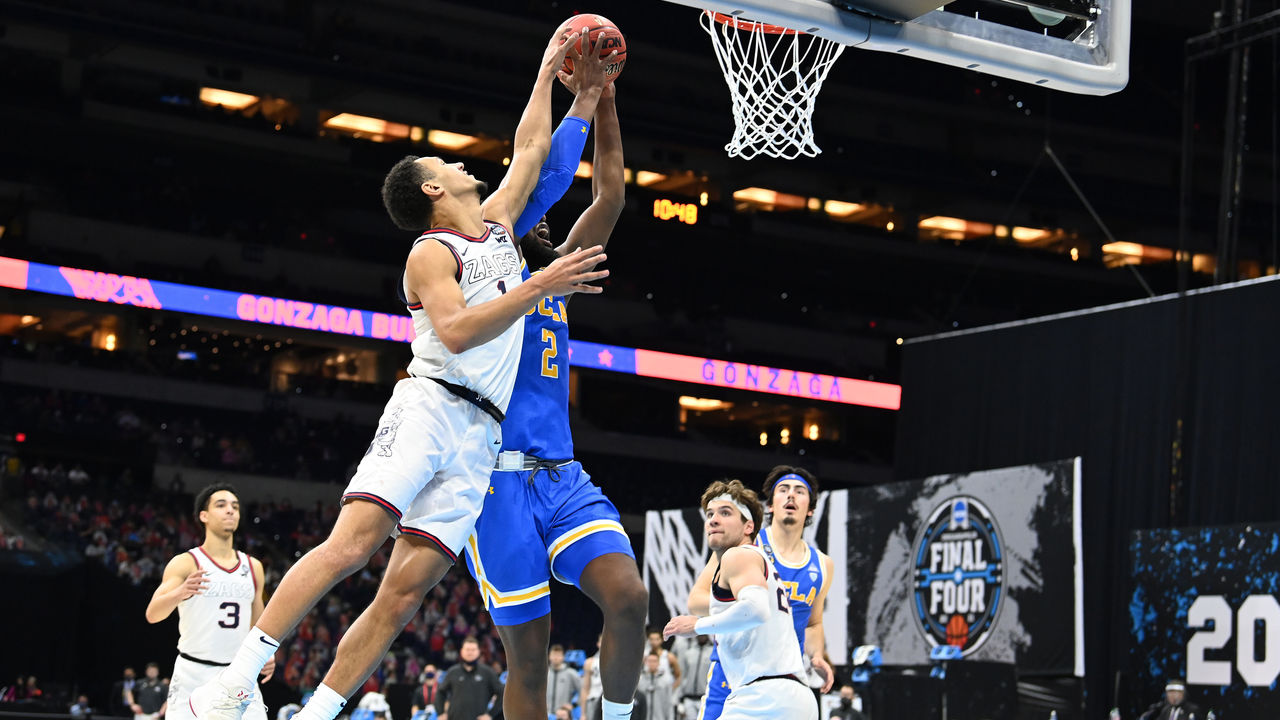 While the Bulldogs rank 125th in points per game allowed, when you factor in their efficiency ratings, kenpom.com puts them eighth in the country. Gonzaga ranks 66th in the nation in forcing 14.6 turnovers per contest, led by Suggs' 1.9 steals each game. One area of focus for the Bulldogs in Monday's final will be 3-point defense. Baylor leads the nation in shooting from beyond the arc, so Gonzaga's 89th-ranked 3-point shooting defense will have to rise to the occasion.
Tourney resume
As they did all year, the Bulldogs cruised in the opening four rounds of the tournament, registering wins over No. 16 Norfolk State, No. 8 Oklahoma, No. 5 Creighton, and No. 6 USC by an average of 24 points. That sent Gonzaga into Saturday's Final Four against No. 11 UCLA with 29 of its 30 wins coming by double digits. The trend would not continue against the upstart Bruins, as overtime was needed before Suggs supplied the dramatics with an all-time shot.
No. 1 Baylor
Record: 27-2
Head coach: Scott Drew (371-215 in 18 years at Baylor)
Points per game: 84.4 (No. 3 nationally)
Points allowed per game: 65.3 (No. 44 nationally)
National championships: 0 in 115 seasons
Average scoring margin: 17.5 points (No. 2 nationally)
Offense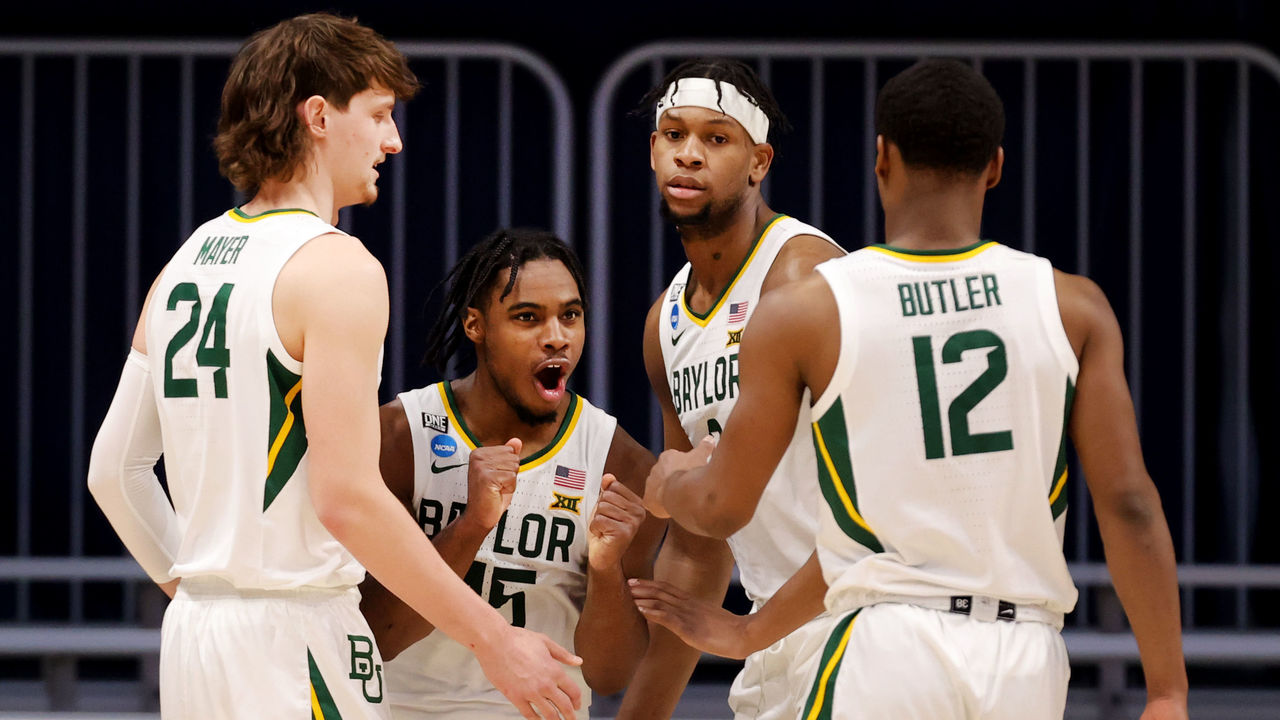 Baylor does one thing better than anybody else in the country: shoot the ball from beyond the arc. The Bears connect on an outrageous 41.8% from deep, a number that's even more astonishing when you consider they take 25 3-pointers a game. The perimeter trio of Davion Mitchell, Jared Butler, and MaCio Teague pours in 46.4 points per contest, with all of the Bears' top-five scorers making better than 38% of their shots from deep. Shutting down all of Baylor's shooting is borderline impossible, so it's up to the opposition to make the attempts as difficult as possible. Just under half of Baylor's points come on 2-point baskets, a number that puts the program 208th nationally in that category. A lot of that can be attributed to Scott Drew's lack of a pure post scorer. If Baylor has a chance to end Gonzaga's quest for perfection, the Bears will have to light it up from long range Monday.
Defense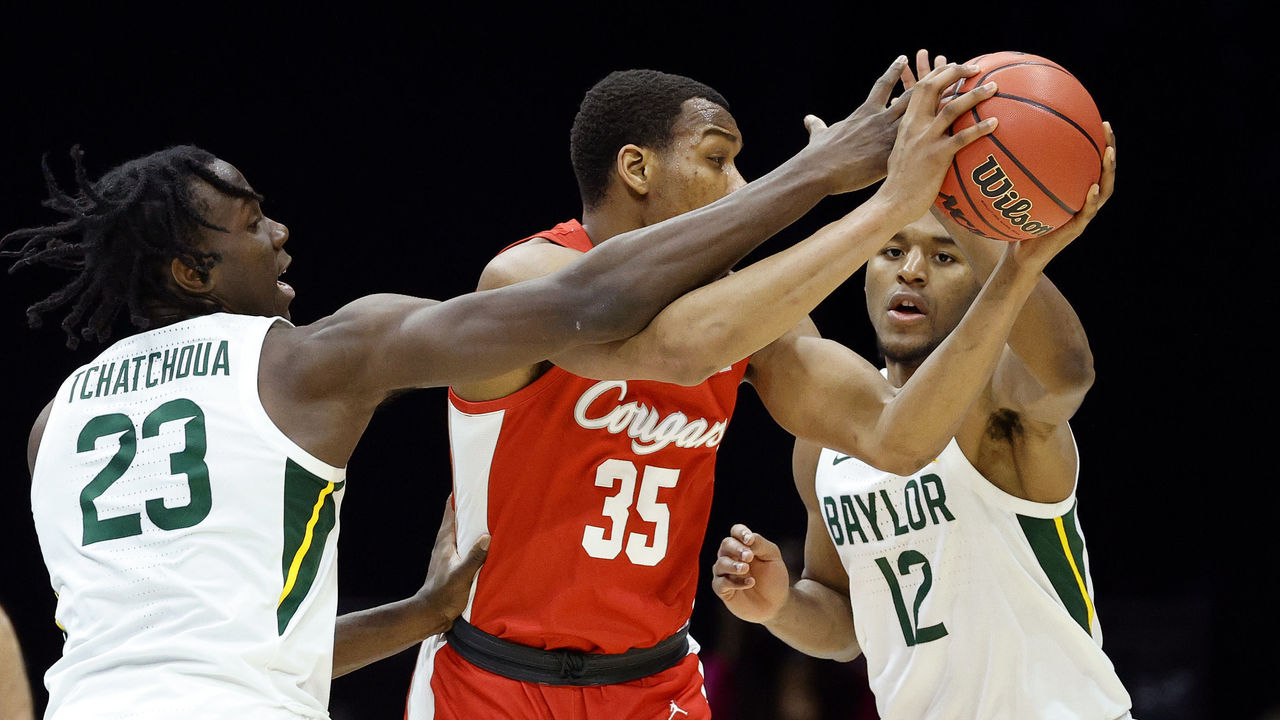 While the Bears allow fewer points per game than Gonzaga, the Big 12 outfit ranks behind the Bulldogs when factoring in efficiency. The roster's lack of size seriously hampers the team's defensive rebounding, leaving Baylor 290th nationally in that category. Without a dominant force inside, Gonzaga's Timme could be in line for a big game underneath. What Baylor does do well on defense is create havoc and force turnovers. The Bears rank seventh nationally in taking the ball away over 17 times per game. Butler and Mitchell, their perimeter duo, are both excellent defenders who will be counted on to slow Suggs and Kispert.
Tourney resume
Much like Gonzaga, Baylor spent the majority of the tournament in a very comfortable place. Through five games, a nine-point win over No. 3 Arkansas in the Elite Eight is the only time a Bears opponent stayed within single digits over 40 minutes. No. 16 Hartford, No. 8 Wisconsin, and No. 5 Villanova didn't present much of a challenge in the opening three rounds, and the Bears saved their best for last with a blowout of No. 2 Houston in the Final Four.