NBA Roundtable: Breaking down the biggest early-season headlines
With the first month of the 2023-24 campaign all but in the books, theScore's NBA editors answer some of the biggest questions around the league.
Which team has been the biggest disappointment?
It's been a disastrous start for the Los Angeles Clippers. The club sits outside the play-in tournament picture and remains winless in six road games. Los Angeles is just 1-5 with James Harden in the fold. Kawhi Leonard has struggled in the fourth quarter, averaging only 3.6 points on 37.5% shooting, including a 27.3% mark from deep. An injury to backup center Mason Plumlee has depleted the team's interior size and rebounding. Head coach Tyronn Lue has shuffled through various lineup combinations but has yet to find a solution. While there's still plenty of time for the Clippers to turn things around, their play early on has been far from inspiring. - Chicco Nacion
Many expected the Cleveland Cavaliers to take a massive leap in their second full season with the Big Three of Donovan Mitchell, Darius Garland, and Evan Mobley. Injuries have played a factor, but a 7-6 record with both their offensive and defensive ratings in the middle of the pack is not how Cleveland expected things to go. Much was made about the potential of free-agency additions of Max Strus and Georges Niang to provide floor-spacing, but the duo are shooting a combined 34.6% from deep. As a result, the Cavaliers rank just 23rd in 3-point percentage in the early going. - Matthew Winick
Hopes were high for the Detroit Pistons following the hiring of coach Monty Williams, a leader with a track record of building winning cultures. Almost a month into the campaign, the Pistons have dropped 11 straight games, leaving them with the league's worst record. Detroit is battling injury troubles for key rotation players including Jalen Duren, Bojan Bogdanovic, and Monte Morris, but the team needs to quickly find ways to improve before the season is entirely lost. One way to do that could be finding more minutes for Jaden Ivey, the No. 5 pick in last year's draft; he's playing 21.4 minutes compared to 31.1 in his rookie campaign. - Donald Higney
Which player has taken the biggest leap?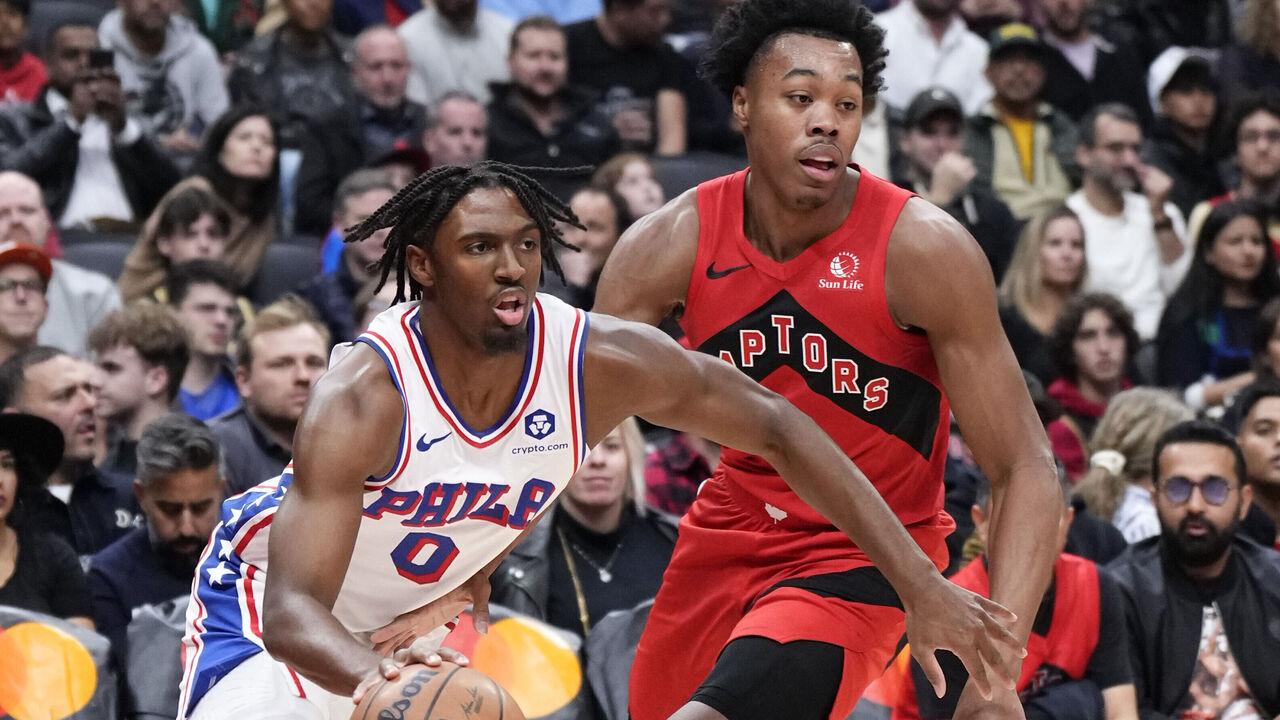 The Toronto Raptors haven't shown much improvement as a whole, but Scottie Barnes' development has provided a dash of optimism in an otherwise mediocre start to the year. The Florida State product is flourishing in a slightly more prominent role, going from a 20% usage rate in his sophomore season to 23.8% in his third year - now second only to Pascal Siakam in Toronto's main rotation. With those extra touches, Barnes is averaging 20.1 points, 8.9 rebounds, six assists, 1.5 steals, and 1.6 blocks, and he's putting up respectable rounded shooting splits of 48/39/76. Getting him increasingly comfortable with the ball in his hands should be one of Toronto's top priorities, and the early returns are promising. - Jonathan Soveta
Alperen Sengun's breakout year has coincided with the Houston Rockets' turnaround. Ime Udoka's decision to run the offense through the third-year center has paid dividends. Sengun is averaging career highs in points (20.1), field-goal percentage (59.1%), and assists (5.7). He ranks 13th in the Association in assist percentage (31.7%) and 30th in offensive boards (27). The improved floor-spacing around Sengun has led to more playmaking opportunities and increased his effectiveness in the paint. The 21-year-old is one of 27 players in the NBA to average at least one point per possession on post-ups. He's the youngest player in franchise history to tally at least 2,000 points, 1,000 rebounds, and 500 assists. - Nacion
Harden's tumultuous exit from the Philadelphia 76ers is looking like a complete nonfactor thanks to Tyrese Maxey's superstar leap in Year Four. Maxey has rocketed his points per game to 26.8 on hyper-efficient 48/45/95 splits while doubling his assists total from last season. More importantly, Maxey has been the perfect partner for reigning MVP Joel Embiid in Nick Nurse's high-powered offense, vaulting Philadelphia to a top-five record in the league. - Winick
Which team has been the most pleasant surprise?
It's normal to expect the league's best offense to belong to a contender from the previous season, but a new campaign brings new opportunities for every team - including the Indiana Pacers. Leading the NBA in offensive rating, the Pacers are scoring a scorching 125.7 points per game. Eight players are averaging double figures in points. Tyrese Haliburton is having a career season in points (23.5) and assists (11.6), leading the league in the latter category. Indiana is running teams out of arenas with the second-highest pace in the Association. With a 7-5 record thus far, the Pacers could return to the playoffs for the first time since 2020. - Higney
After a putrid three-game skid to start the year - including a nasty 30-point season-opening blowout at the hands of the Orlando Magic - the Rockets have looked like an entirely different team in November. A recent six-game winning streak included victories over the reigning champion Denver Nuggets and back-to-back routs of the Sacramento Kings, and a large part of their success is unsurprisingly coming courtesy of their marquee offseason signings in Fred VanVleet and Dillon Brooks. VanVleet, specifically, seems to revel in playing with the young squad, cracking 10 assists six times through 11 games, something he did only 12 times in 69 appearances with the Raptors last season. - Soveta
The Magic showed some promise with 34 wins last season and have carried that momentum into 2023-24. They've turned the corner on the defensive end, allowing just 106.6 points per contest, which ranks fourth in the Association. Only the New York Knicks and Sacramento Kings are surrendering fewer second-chance points per game (11.8). Jalen Suggs and Jonathan Isaac have been at the heart of Orlando's ascension into the upper tier of stingiest units. Suggs ranks third in steals (2.1) and eighth in deflections (40). Meanwhile, Isaac has re-emerged as a defensive factor, averaging 1.4 blocks and one steal to go along with 4.7 deflections per 36 minutes. - Nacion
What's the most compelling early-season trend?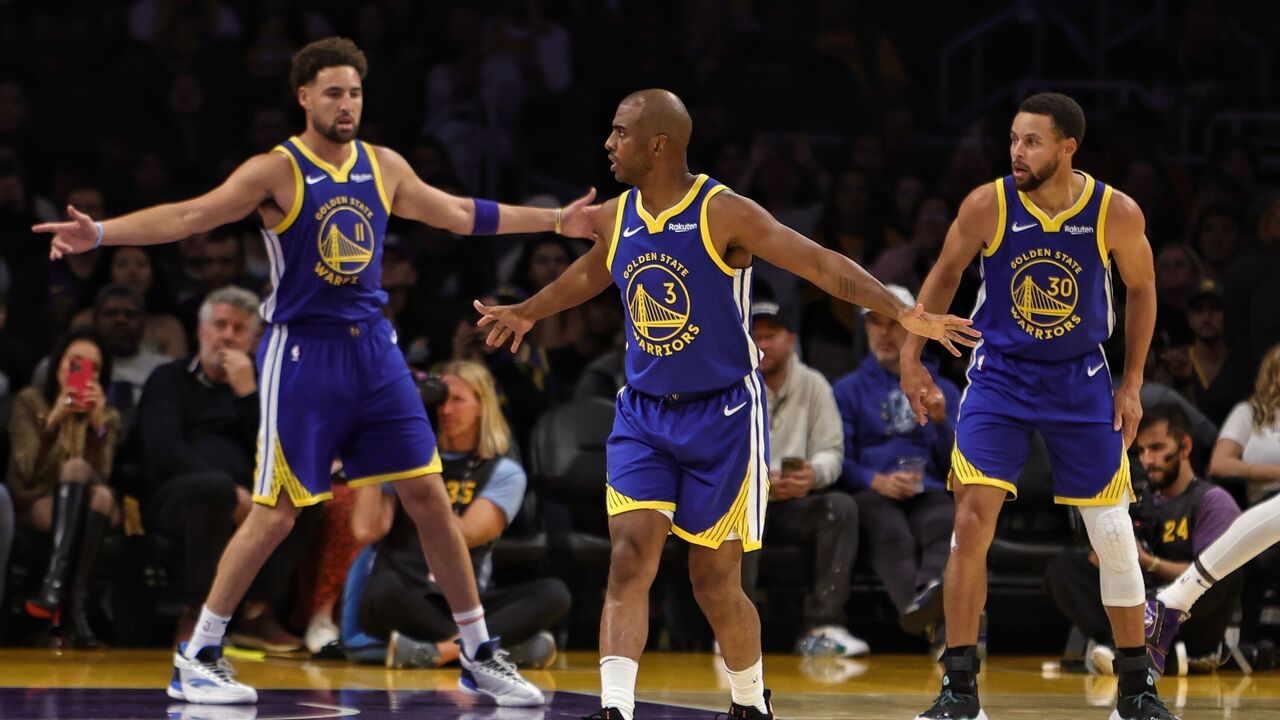 Superstar Stephen Curry has been as dominant as ever in his age-35 campaign, but the rest of the Golden State Warriors have failed to live up to the billing. Behind Curry's 30.7 points per game, no other Warriors player is contributing even 15, and none of their next five leaders in field-goal attempts after Curry is making more than 42% of their shots. Though Klay Thompson and Andrew Wiggins should come out of their shooting slumps eventually, the team seemingly misses Jordan Poole's microwave scoring off the bench, especially given his replacement, Chris Paul, is just 8-for-40 on threes this season. - Winick
The Minnesota Timberwolves are clicking defensively in the way that was expected last season. That's not to say the T-Wolves weren't a good defensive squad before - they finished 10th in DRTG. However, Minnesota is suffocating teams with an aggressive style, ranking third in defensive rating this season. The Timberwolves are allowing teams to score just 106.8 points per game, the fifth-best mark in the league. Those points aren't efficient either, as they're holding rivals to a 50.6% effective field-goal percentage. With premier defenders such as Rudy Gobert and Jaden McDaniels, coupled with the surging Anthony Edwards taking on matchups against lead scorers, there's no reason the team can't continue on this trajectory. - Higney
Could this rookie class go down as one of the NBA's most special? Well, this crop likely won't unseat 2003's LeBron James and Co. in the pantheon of first-year selections, but even beyond the nightly exploits of San Antonio Spurs prodigy Victor Wembanyama, this season's rookies are showing out in impressive fashion. Oklahoma City Thunder big Chet Holmgren had himself a career 36-point night Saturday against Golden State, which included a stunning overtime-forcing 3-pointer. Defensive menace Ausar Thompson is averaging a double-double for the Detroit Pistons. Even No. 16 pick Keyonte George has looked stellar for the Utah Jazz since being thrust into the starting lineup just under two weeks ago. Some rookies have struggled out of the gate or have been slowed by injuries, but most of the top picks are flourishing under the Association's bright lights. - Soveta