5 potential landing spots for Jrue Holiday after Lillard trade
David Dow / National Basketball Association / Getty
Now that the dust from the blockbuster Damian Lillard trade has settled, attention shifts toward Jrue Holiday, the veteran point guard sent from the Milwaukee Bucks to the Portland Trail Blazers in the deal.
With the 33-year-old unlikely to factor into the Blazers' long-term plans, we look at five potential landing spots for the five-time All-Defensive Team member.
Philadelphia 76ers
76ers get: Jrue Holiday
Clippers get: James Harden
Portland gets: Terance Mann, Marcus Morris, Robert Covington, Jaden Springer, picks, first-round pick via PHI, first-round pick via LAC
First, a trade to the 76ers would almost certainly require a third team to get involved. Holiday returns to the franchise that drafted him in 2009 and where the former All-Star played his first four NBA seasons. Philadelphia hasn't rostered a defender of Holiday's quality since Ben Simmons. But his versatility in guarding bigger players as well as opposing guards would help the Sixers match up against the most significant backcourt threat they could face in the postseason in the Eastern Conference - Damian Lillard.
Harden would immediately add a new dimension to the Clippers' offensive attack with his playmaking. L.A. ranked 24th in assists per game last season with 23.9. Harden led the league in assists per contest (10.7), averaging at least 10 across the previous three campaigns. While the veteran guard doesn't add much defensively for the Clippers, he'd revamp a stagnant and predictable offense using his vision and awareness with the ball.
The Blazers would get back a versatile perimeter player in Mann, who could either see a bigger role in Portland or stabilize a roster with a litany of new faces. Morris and Covington are on expiring deals and would provide veteran presences, with the former providing a floor offensively as well. Portland could also take a flier on Springer - a 2021 first-round pick who has played only 16 games over two seasons - while collecting a few more draft picks.
Los Angeles Clippers
Potential trade: Holiday for Mann, Morris, Covington, Bones Hyland, first-rounder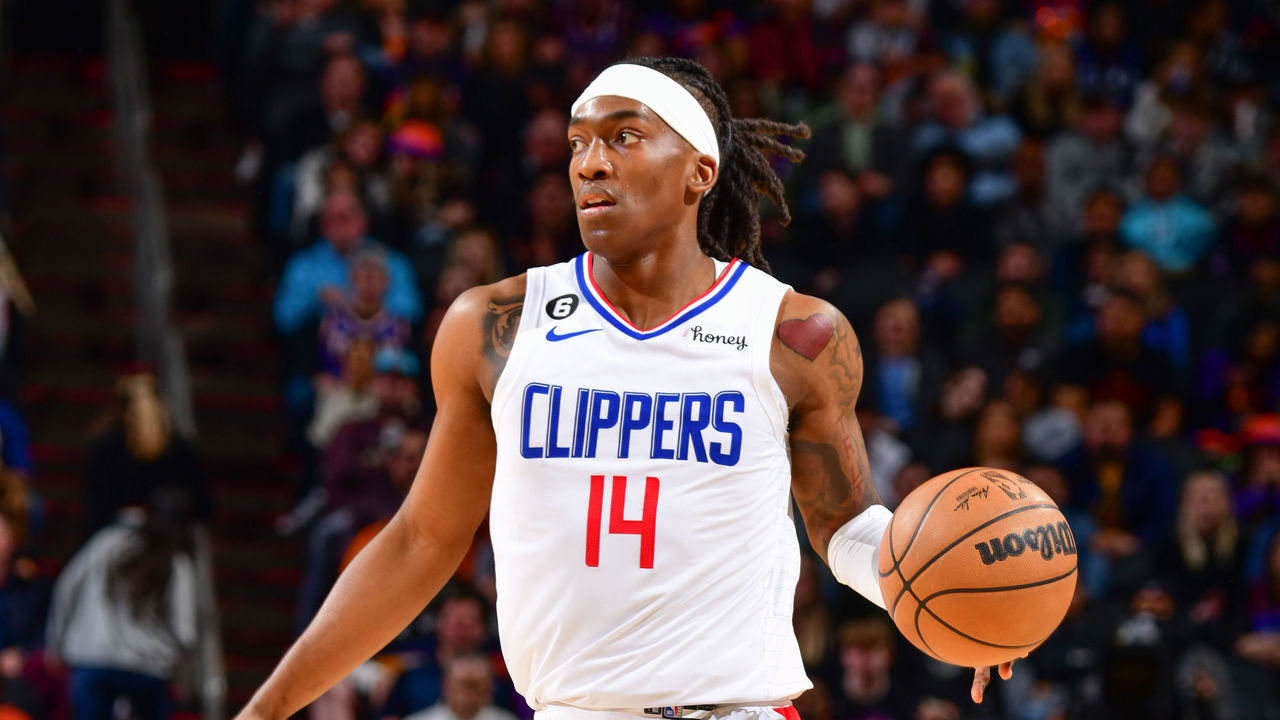 What if the Clippers decided to get into the race for Holiday rather than trading for Harden? Acquiring him would be another all-in push to get closer to that elusive first title, pairing him on the perimeter with Kawhi Leonard and Paul George to form an elite trio of defenders who opposing guards and wings truly fear.
Like Harden, Holiday would also add some juice to the Clippers' standstill offense. A consistently good playmaker, he has never averaged less than six assists over the last 11 seasons - including 7.4 in 2022-23. With Holiday and Russell Westbrook splitting time at the lead guard spot, L.A. would have better offensive opportunities for all five players on the court.
The difference with this potential return would be the addition of Hyland, a guard entering his third season who desires consistent playing time but lost favor while a part of the eventual champion Denver Nuggets. While he may not start alongside Scoot Henderson and Anfernee Simons, plenty of minutes would be available on the Blazers' bench to help Hyland grow into a good NBA player.
Oklahoma City Thunder
Potential trade: Holiday for Davis Bertans, Luguentz Dort, and Aaron Wiggins
The Thunder's actions this offseason left the trail of a team waiting to make a big move. Between Bertans, Dort, and Victor Oladipo, Oklahoma City has lots of mid-range salary options with two years or fewer on their deals that the team can exchange for a veteran who can jump in and assist a superb young core's playoff push.
Though the Thunder may potentially seek a more talented pure scorer on the trade market, Holiday could be excellent next to superstar Shai Gilgeous-Alexander and elite passer Josh Giddey. All three players are versatile on both sides of the ball and could be interchangeable as playmakers and defenders. Plus, Holiday's playoff experience and recent championship run could make him the right voice in the locker room.
The big loss for Oklahoma City would be Dort. However, Holiday's career 38.4% 3-point shooting would replace Dort's 33.3% clip, and he brings more playmaking. Portland, meanwhile, would welcome Dort's elite defense next to its high-scoring backcourt. And Wiggins is a nice project who could flourish once out of the Thunder's crowded rotation.
Minnesota Timberwolves
Potential trade: Holiday for Mike Conley, Wendell Moore, Vit Krejci, Josh Minott, protected first-rounder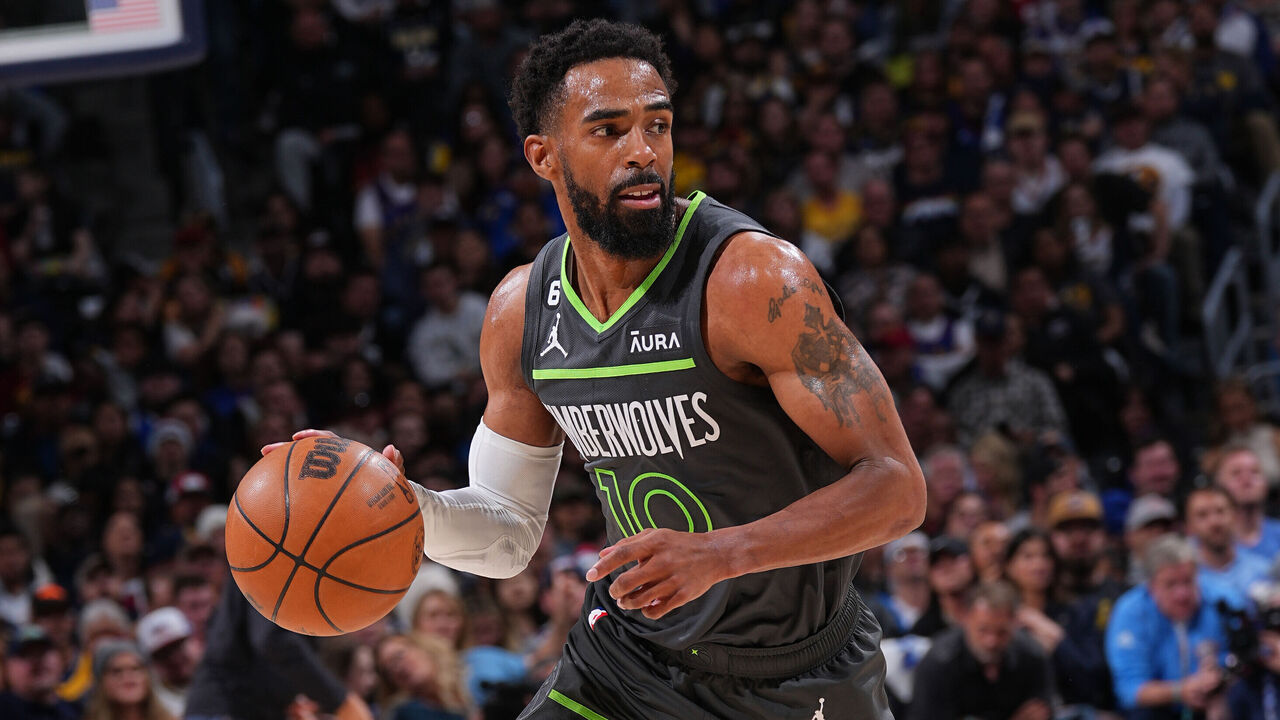 The Timberwolves seem committed to having Conley in tow for his first full season with the franchise as the starting point guard. That said, if Conley or the team get off to a slow start, Minnesota may be primed to make a move with so much money tied to its core of Anthony Edwards, Rudy Gobert, and Karl-Anthony Towns.
Outside of Holiday being two years younger than the 35-year-old Conley, he's a much better defender, which would be a welcome addition to the squad. A defensive nucleus of Holiday at the point of attack, Jaden McDaniels on the wing, and Gobert around the rim would rank near the top of the Association. Plus, Holiday grades out as a similarly skilled spot-up shooter and passer as Conley.
The draw for Portland would be getting the aging Conley off its books after the season, plus the potential of Moore and Minott. Moore has struggled shooting the ball since being selected No. 26 in last year's draft, but he profiles as an effective 3-and-D wing. Minott's lengthy frame and athletic ability at 20 years old fits with the Blazers' timeline and style of prospect they've prioritized in recent seasons.
Brooklyn Nets
Potential trade: Holiday for Ben Simmons, Noah Clowney, Cam Thomas
The Nets are amid a drastic transition from the superstar-filled era of Kevin Durant, Kyrie Irving, and Harden to a young, defensive-minded group led by Mikal Bridges and Nic Claxton. Holiday would serve as a veteran presence, and the team's defense wouldn't suffer with him on the floor either. That defensive trio, along with the scoring of Spencer Dinwiddie and Cam Johnson, would be a playoff team in the Eastern Conference.
Of course, Brooklyn's point guard spot is currently being manned by the highly scrutinized Simmons, who was poor in his limited action last season after missing the entire 2021-22 campaign. Though the Nets plan on giving Simmons another shot to run the team with the new personnel, Holiday would be an immediate upgrade at the position.
With only two years left on his massive contract, there isn't much risk for Portland in adding Simmons. In the best-case scenario, Simmons becomes the defensive terror and precision passer it seemed like he would as a three-time All-Star. If not, the experiment would come to a close while the team is likely still in its rebuild. However, the Nets would probably have to add intriguing prospects in Thomas and Clowney as incentive for the Blazers.