NBA Power Rankings: Defining stat for each team at the quarter mark
The NBA Power Rankings are selected by a panel of theScore's basketball editors.
This week, we're highlighting one defining statistic for each team at the quarter mark of the 2022-23 campaign.
1. Boston Celtics (17-4)
Previous: 2
Net rating isn't perfect, but it paints a solid picture of how well a team is playing overall. The Celtics' NBA-best rating of 9.0 is further ahead of the second-best Suns than Phoenix is from third.
2. Milwaukee Bucks (14-5)
Previous: 1
The Bucks' league-leading 106.5 defensive rating is their backbone as title contenders. A case can be made that Brook Lopez, Giannis Antetokounmpo, and Jrue Holiday are all the best individual defenders at their respective positions right now.
3. Phoenix Suns (14-6)
Previous: 6
The Celtics and Bucks may lead the league in offensive and defensive rating, respectively, but the Suns are the only team to rank in the top five in both categories. They have the second-best offense and are tied for fifth defensively.
4. Denver Nuggets (13-7)
Previous: 3
The Nuggets' offense is once again cratering without Nikola Jokic - a 24-point difference per 100 possessions, to be exact. Their 101.0 offensive rating when he sits would be the worst such number in the league by far.
5. Memphis Grizzlies (12-8)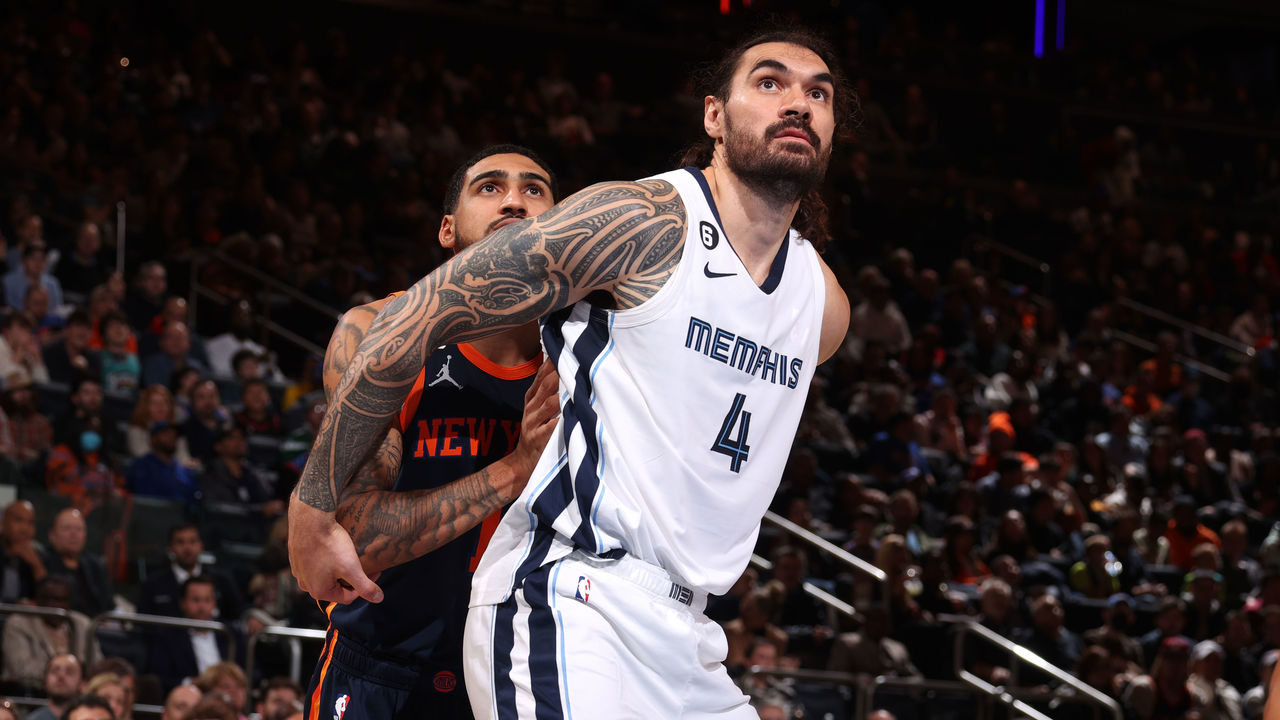 Previous: 5
For the second straight year, Memphis owns a top-three offensive rebounding rate at 33.4%. The Grizzlies' ability to generate second chances has helped them become a top-10 offense despite subpar spacing at times.
6. Cleveland Cavaliers (13-8)
Previous: 7
The Cavaliers are rolling with an 8-1 record against sub-.500 sides but are just 5-7 against winning teams. That must improve if they want to prove they belong in the Eastern Conference's upper tier.
7. Philadelphia 76ers (12-9)
Previous: 14
James Harden and Joel Embiid have shared the court for just 156 total minutes over six games. It's hard to project the 76ers' ceiling until their best players are healthy at the same time.
8. Golden State Warriors (11-11)
Previous: 21
How inefficient has the Warriors' guard play been behind Steph Curry? Aside from Ty Jerome, every other backcourt member in the rotation is shooting 41.5% or worse from the field, while Curry is at a career-best 51.8%.
9. Portland Trail Blazers (11-10)
Previous: 4
The Blazers may not be the greatest shooting team, but they make up for that with the second-best free-throw rate in the league. Damian Lillard, in particular, is sixth league-wide with nearly nine attempts per game.
10. Indiana Pacers (12-8)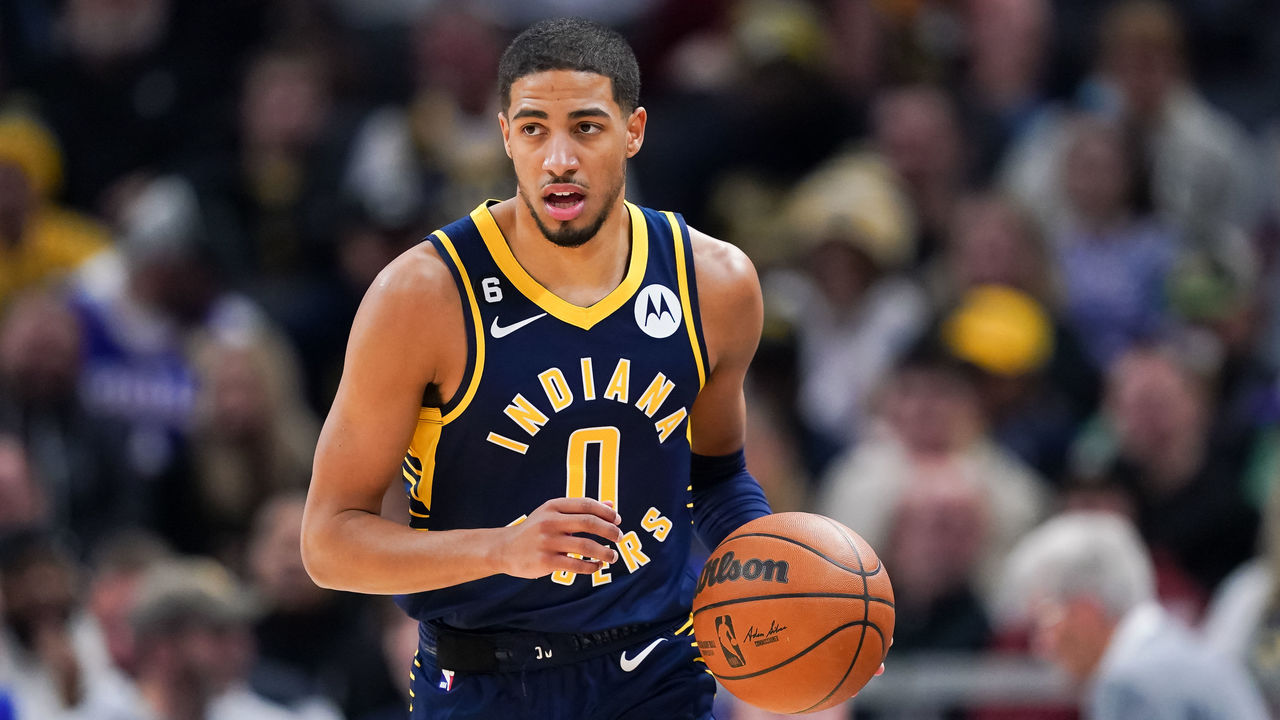 Previous: 18
The vibes are awesome in Indiana right now, but Tyrese Haliburton has been even better. If the season ended today, he'd be the second player ever to average at least 11 assists and 2.5 made 3-pointers per game. The other: James Harden.
11. New Orleans Pelicans (12-8)
Previous: 11
The Pelicans are an impressive 12-1 this season when holding opponents to under 115 points. That isn't some magic threshold, but it suggests their offense won't bail them out if they're out of sorts defensively.
12. Atlanta Hawks (11-10)
Previous: 9
The Hawks rank second with 16.8 mid-range shot attempts per game and 29th in 3-point attempts - a troubling shot profile. That's a big reason why their offense ranks 22nd.
13. Toronto Raptors (11-9)
Previous: 16
Through just 20 games, the Raptors have already deployed 11 different starting lineups, and only O.G. Anunoby has been in all of them. The injury bug has kept them from settling into a consistent rhythm.
14. Brooklyn Nets (11-11)
Previous: 22
Ben Simmons averaged 13.6 points, 7.6 rebounds, and 6.1 assists after returning from knee soreness Nov. 15, but he left Monday's game with the same ailment. The former All-Star's health could make or break Brooklyn's season.
15. Sacramento Kings (10-9)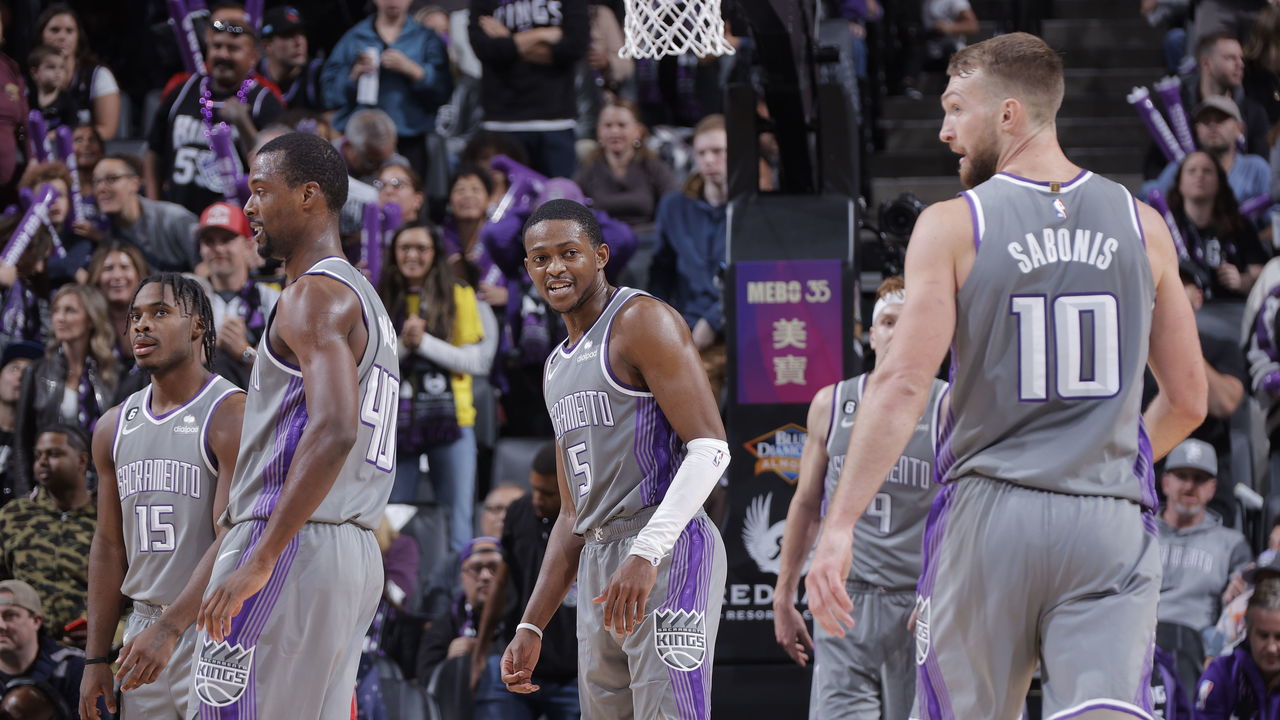 Previous: 15
The Kings are scoring the second-most points per game but are ruining their good offensive work by allowing the fourth-most points. Naturally, a team with such differing fortunes between those leaderboards is floating in the middle of the pack.
16. Los Angeles Clippers (13-9)
Previous: 13
Ten different players have started a game for the Clippers this season already, leading to eight different starting lineup combinations in 21 contests. It's tough to gain consistency with so many moving parts.
17. Utah Jazz (12-11)
Previous: 8
Opponents might have figured out that slowing down the Jazz means slowing down Lauri Markkanen. When the Finnish big scores 20 or more, Utah is 10-3. When he doesn't, the Jazz are a paltry 2-8.
18. Miami Heat (10-11)
Previous: 17
The Heat's numerous injuries have forced 36-year-old Kyle Lowry to assume an unreasonable burden - he ranks fifth among all players with 763.4 total minutes. Miami desperately needs Jimmy Butler at full strength.
19. Minnesota Timberwolves (10-11)
Previous: 25
Rudy Gobert's fit on offense is unclear. The Timberwolves are scoring 105.1 points per 100 possessions with him on the court compared to 116.8 without him. It'll be interesting to see how Gobert fares with Karl-Anthony Towns sidelined.
20. Washington Wizards (11-10)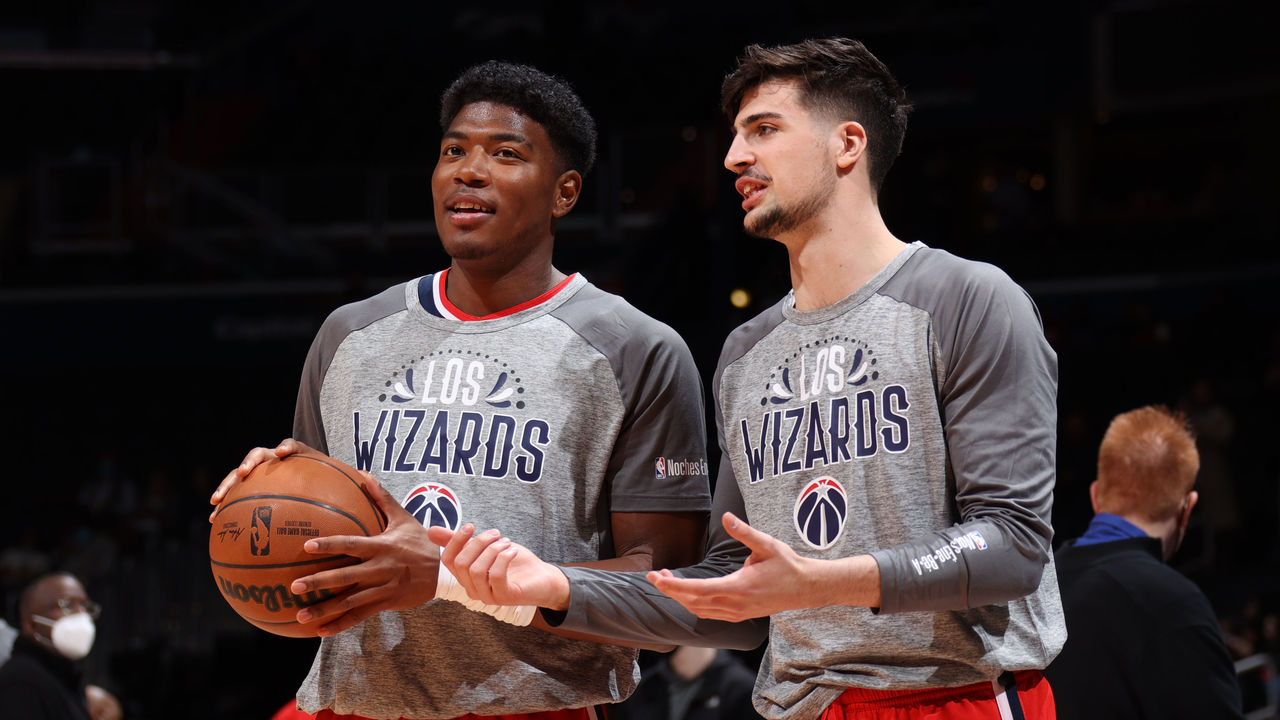 Previous: 12
It's hard to get excited about the Wizards. Their limited upside is personified by three underwhelming former lottery picks - Deni Avdija, Corey Kispert, and Rui Hachimura - all averaging between 7.6 and 11.6 points.
21. Dallas Mavericks (10-10)
Previous: 10
The Mavericks run, by far, the most isolation plays in the league. Mostly due to Luka Doncic, the difference between their 15.5 iso possessions per game and second place is the same difference as second to 23rd.
22. Los Angeles Lakers (7-12)
Previous: 27
Everyone knows the Lakers can't shoot from distance, but how bad has it actually been? Not only are they third-last league-wide in percentage, but they're averaging the fewest made threes of any team in the last five seasons with just 9.6 per contest.
23. New York Knicks (10-11)
Previous: 20
Credit to the Knicks and head coach Tom Thibodeau for actually using their bench for a change. Thibodeau is notorious for giving his starters heavy minutes, but his squad is eighth in bench minutes per game and first in rebounding from reserves.
24. Chicago Bulls (9-11)
Previous: 23
Chicago is an NBA-worst 2-8 in "clutch" games, defined by the league as any contest where five points or fewer separate the teams within the last five minutes. The Bulls are literally the least clutch team in the NBA.
25. Oklahoma City Thunder (8-13)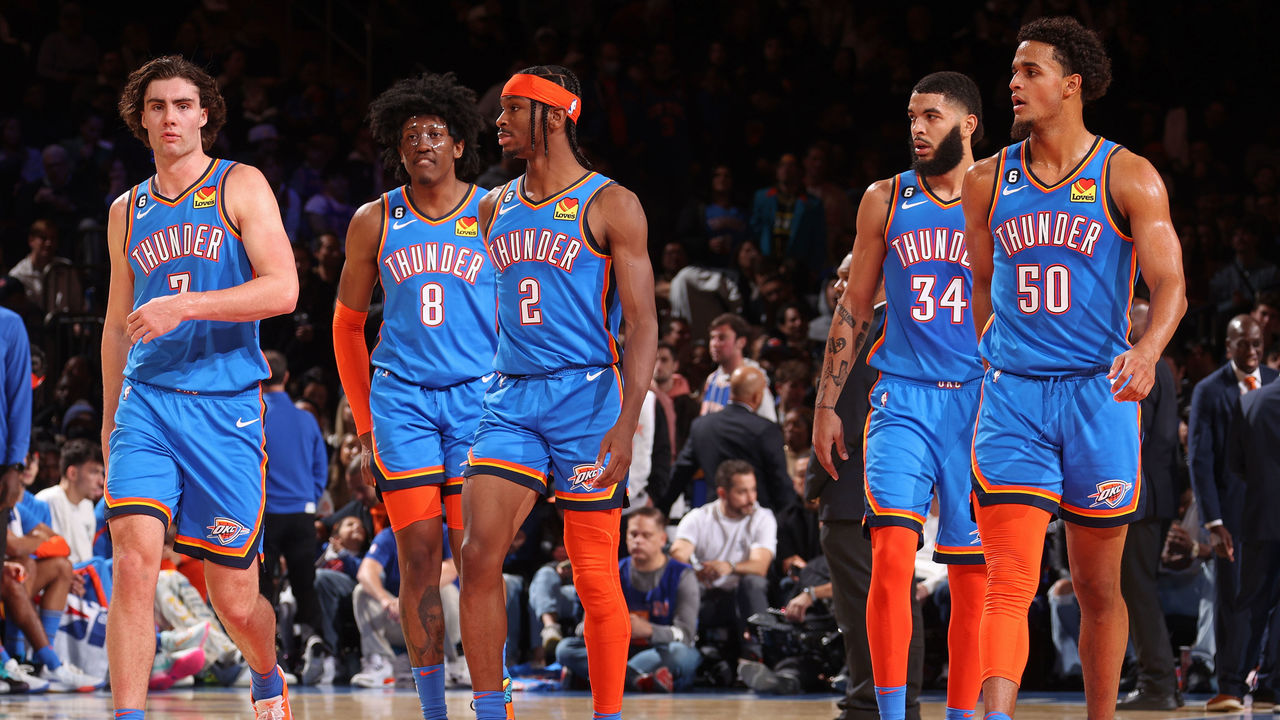 Previous: 19
Growing pains will come with an inexperienced team like the Thunder, but they're giving opponents way too many looks; Oklahoma City coughs up the most second-chance points per game in the league at 16.2.
26. Houston Rockets (5-15)
Previous: 29
Similar to the Thunder, the Rockets' young core is struggling due to its inability to take care of the ball. Opponents are scoring a league-high 23.5 points per contest off Houston's turnovers.
27. Charlotte Hornets (6-15)
Previous: 30
No matter the method, Charlotte simply cannot put the ball in the basket. The Hornets rank in the NBA's bottom four in field-goal percentage (44.6%, 27th), 3-point percentage (32%, tied for 30th), and free-throw shooting (72.7%, 27th).
28. Orlando Magic (5-16)
Previous: 26
The most important development for Orlando this season is that Paolo Banchero looks like a star. Banchero is averaging 8.4 free-throw attempts, which would be the most by a rookie since Blake Griffin in 2010-11.
29. Detroit Pistons (5-18)
Previous: 28
Efficiency has been severely lacking at both ends for Detroit. The Pistons are the only team to rank in the bottom four in field-goal percentage and opponent field-goal percentage.
30. San Antonio Spurs (6-15)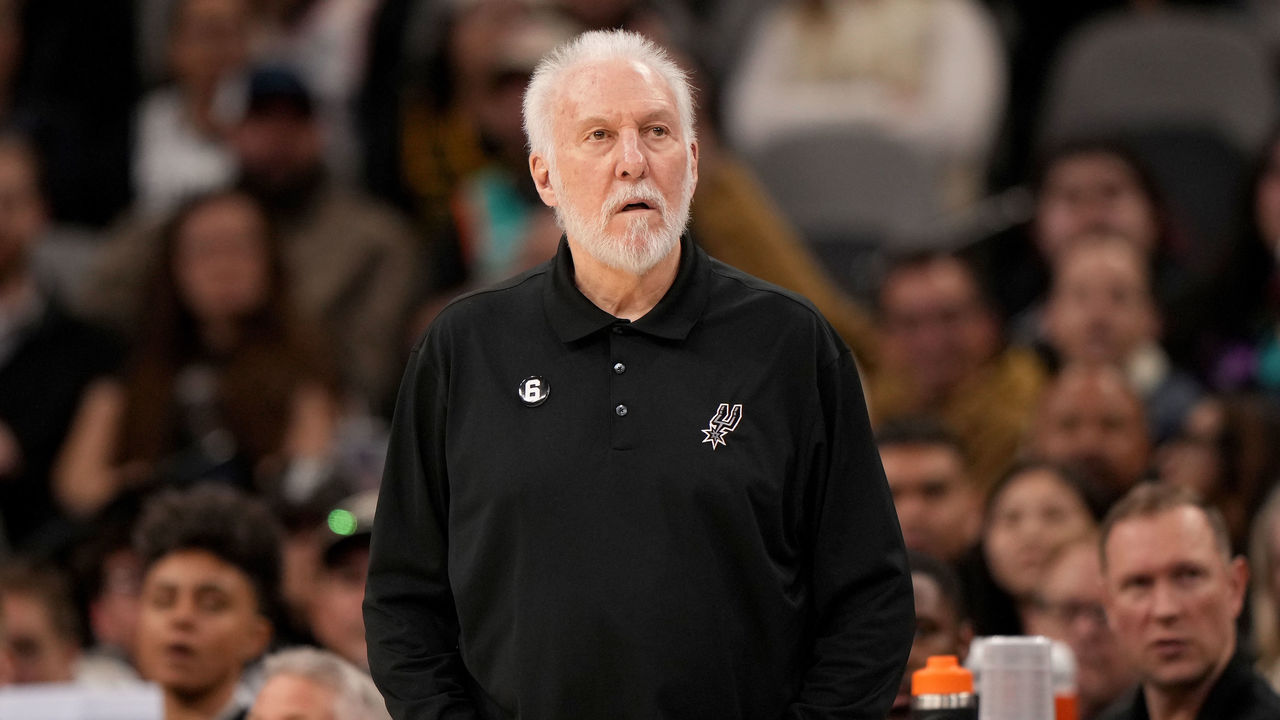 Previous: 24
The Spurs have a net rating of minus-18.2 during their eight-game losing streak, 6.5 points per 100 possessions worse than every other team during that span. Despite a 6-7 start, San Antonio could be historically bad.