A wrist injury to LaMelo Ball has complicated what appeared to be a straightforward Rookie of the Year race.
Two of Ball's first-year peers have stepped up during his absence and are building their case for the award.
Here's a look at the top five candidates with the 2020-21 campaign winding down.
5. Jae'Sean Tate, Houston Rockets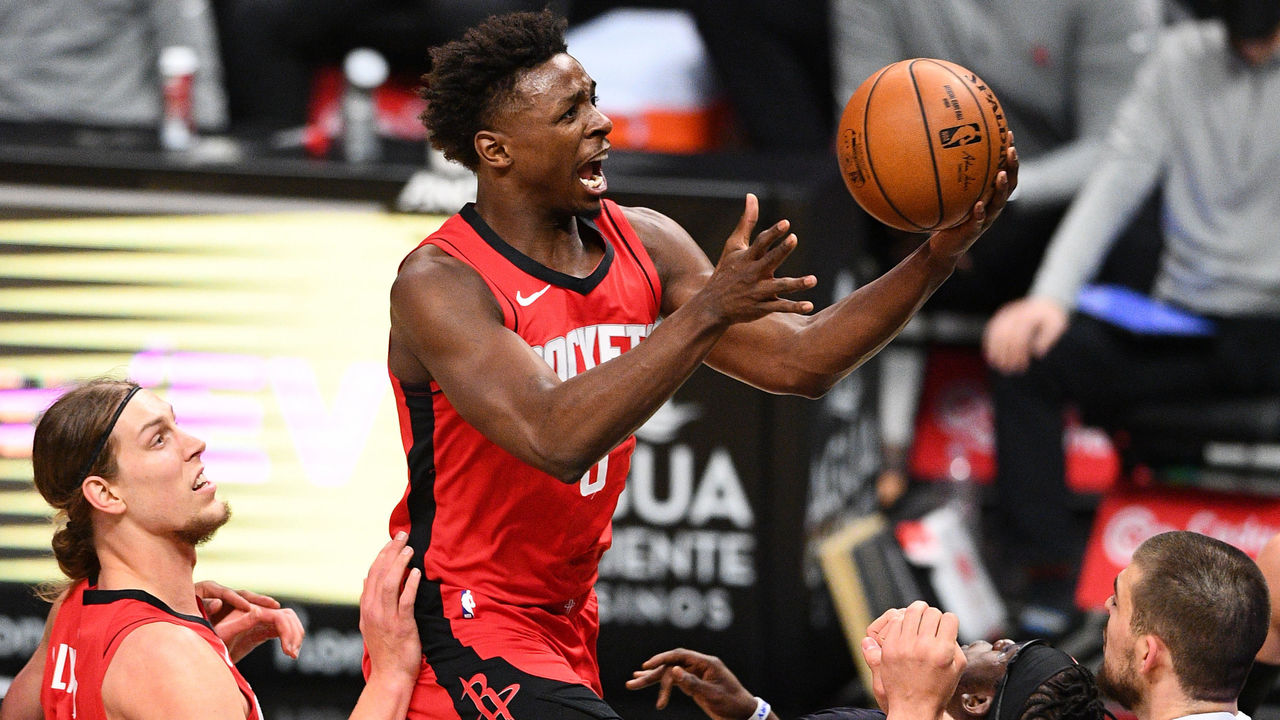 Previous rank: N/A
| PPG | FG% | RPG | SPG |
| --- | --- | --- | --- |
| 11.1 | 52.8 | 5.4 | 1.2 |
Tate paid his dues overseas after going undrafted in 2018 and is now reaping the rewards in the Association. The 25-year-old has been a bright spot amid the turmoil in Houston this season, providing the club with some offensive punch and dependable defense.
Tate can attack off the bounce and has flashed some playmaking as a pick-and-roll ball-handler. He also moves well off the ball as a cutter and is a constant presence on the offensive glass.
The Rockets haven't been great defensively, though Tate's versatility has shined throughout his debut campaign. His quickness and strength have allowed him to match up against some of the NBA's top guards and post players. He ranks first among all rookies in loose balls recovered (60), charges drawn (13), and contested 3-point shots (174).
4. Saddiq Bey, Detroit Pistons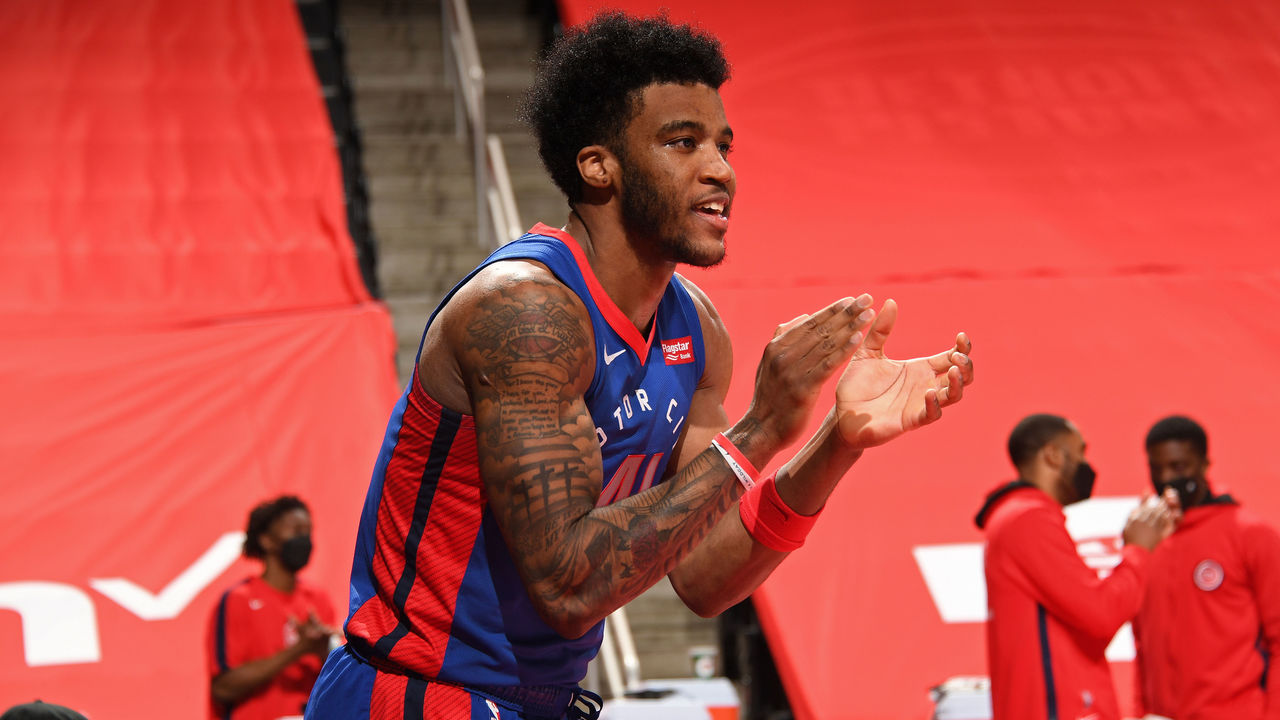 Previous rank: 5
| PPG | 3P% | FT% | RPG |
| --- | --- | --- | --- |
| 11.4 | 37.9 | 87.3 | 4.1 |
Detroit isn't second-guessing its decision to trade for Bey on draft night as the 6-foot-7 forward is already proving to be a foundational piece with his 3-and-D skill set.
Bey's 132 triples leads all first-year players and is a single-season franchise record for a rookie campaign. He's making 2.4 threes per game, which ties Donovan Mitchell for the highest mark by a rookie in NBA history, according to StatMuse.
The Villanova standout has posted multiple steals on nine occasions this season, including a career-high four versus the Los Angeles Clippers last week.
3. Tyrese Haliburton, Sacramento Kings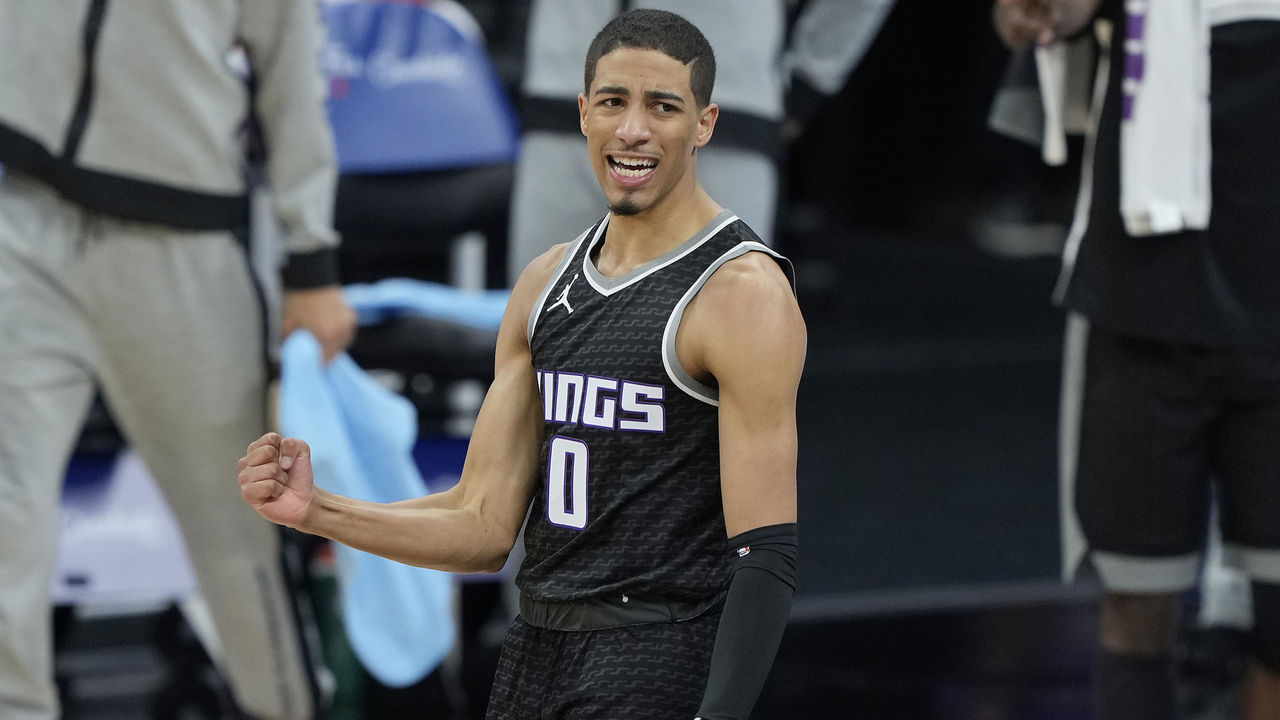 Previous rank: 2
| PPG | FG% | 3P% | APG | SPG |
| --- | --- | --- | --- | --- |
| 12.6 | 47.3 | 41.1 | 5.0 | 1.3 |
Haliburton's steady two-way play should put him in the Rookie of the Year conversation. The Iowa State product has shown sound decision-making as a lead facilitator and a high level of activity on the defensive end. His 3.4 assist-to-turnover ratio and 108 total deflections are among the league leaders.
Haliburton's reserve role shouldn't hurt his chances for the NBA's top rookie honor as he plays roughly the same amount of minutes as Ball and Edwards. The Kings guard has shown great poise in the fourth quarter, averaging 4.2 points on 54.1% shooting - including a 51.4% clip from downtown - while amassing the fourth-most playing time in the final frame.
2. Anthony Edwards, Minnesota Timberwolves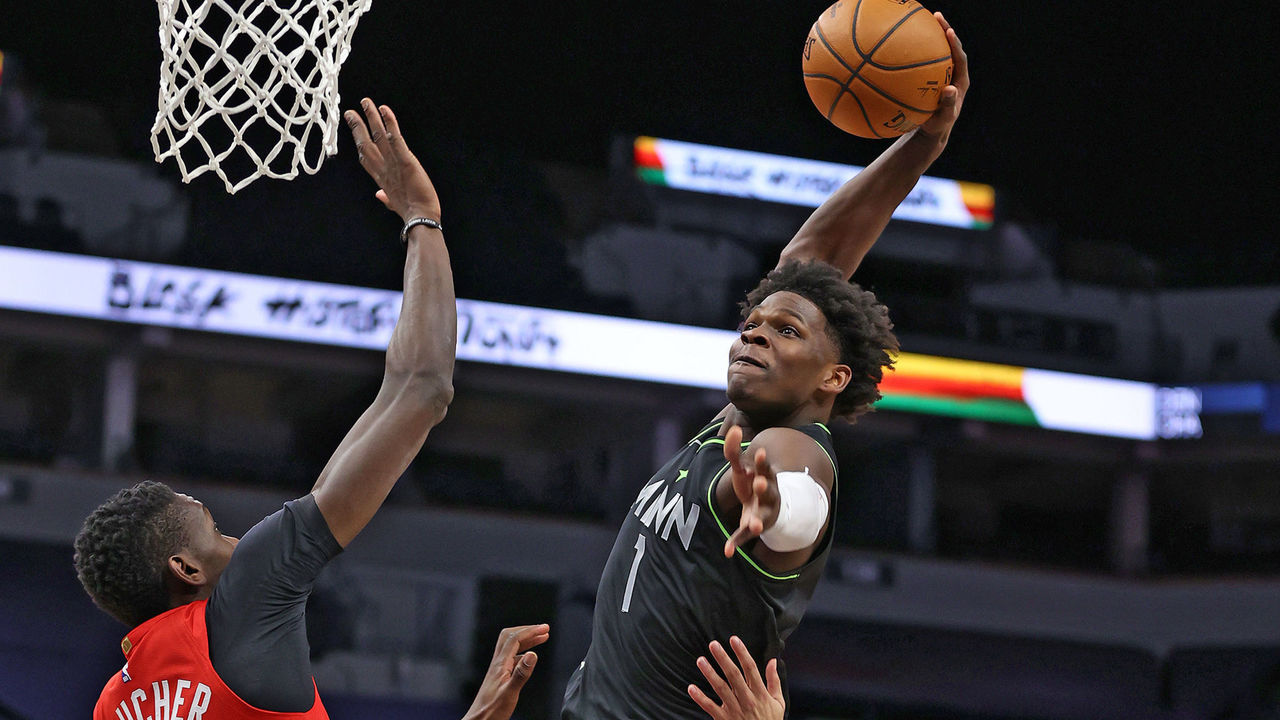 Previous rank: 3
| PPG | FG% | RPG | APG | SPG |
| --- | --- | --- | --- | --- |
| 18.1 | 39.7 | 4.4 | 2.7 | 1.1 |
Edwards is showing just how scary he can be when he puts it all together. He's attacking downhill more frequently, getting to the charity stripe often, and scoring at a higher and more efficient rate. Edwards is averaging 23.4 points on 43.1% shooting and 5.3 free-throw attempts per game over his last 22 contests.
The No. 1 overall pick in last year's draft registered a career-high 42 points versus the Phoenix Suns last month, becoming the third-youngest player in NBA history to score 40 points in a game. His 24.2 points per contest in March was the third-most in a calendar month by a teenager (minimum 10 games), behind only Carmelo Anthony and LeBron James, according to ESPN Stats & Info.
If Edwards can maintain his torrid pace, he might make things interesting.
1. LaMelo Ball, Charlotte Hornets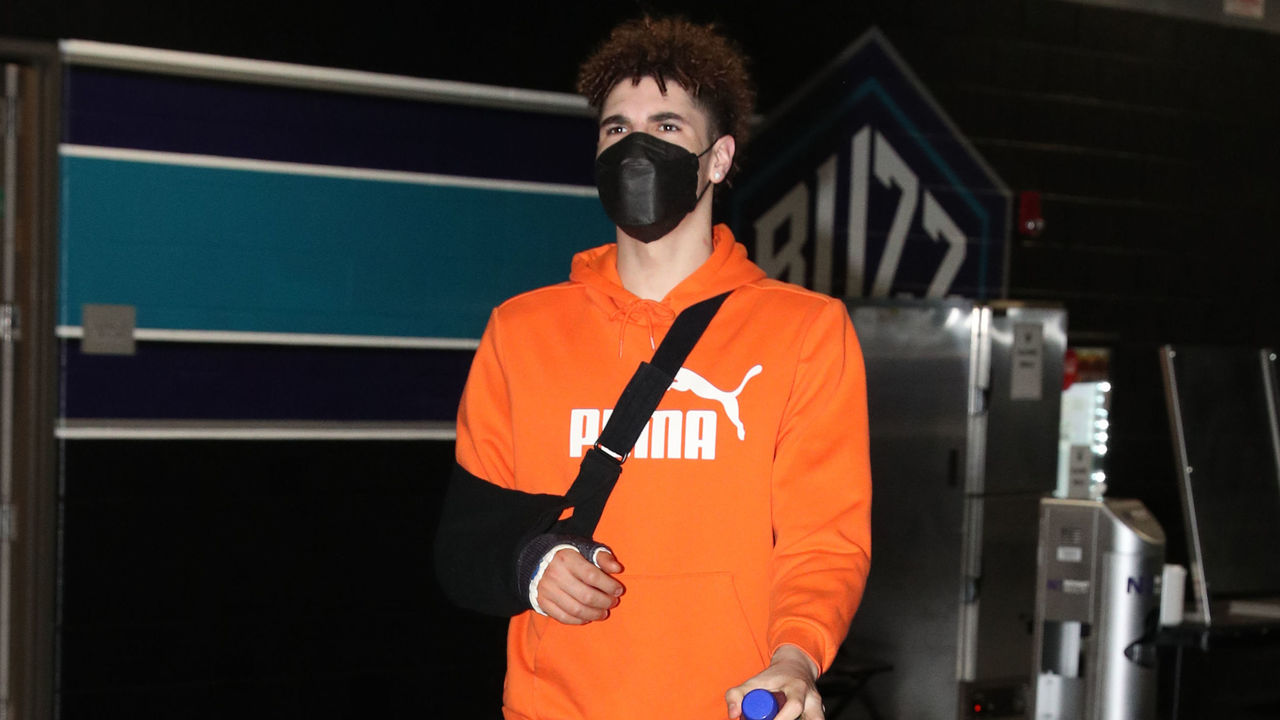 Previous rank: 1
| PPG | FG% | RPG | APG | SPG |
| --- | --- | --- | --- | --- |
| 15.9 | 45.1 | 5.9 | 6.1 | 1.6 |
Ball will have an opportunity to build upon an already compelling case for Rookie of the Year. The 6-foot-6 floor general was cleared for basketball activities Monday and could reportedly return to action in 7-10 days.
The rising star captured the first three Eastern Conference Rookie of the Month awards and is the only first-year player in the last 60 seasons to enter the All-Star break atop the rookie leaderboard in total points, rebounds, assists, and steals, per Elias Sports Bureau.
Most importantly, Ball's had a huge impact on winning. He does all the little things - diving for loose balls or deflecting passes - and has taken command since entering Charlotte's starting lineup, leading the club to an 11-10 mark. A Hornets postseason berth should wrap up the award for Ball.
Honorable mentions: James Wiseman, Immanuel Quickley, Desmond Bane, Theo Maledon