Every Sunday, theScore's most discerning minds highlight the week's lighter moments from around the basketball universe. Here's what caught our eyes this week.
Be warned: Weird Week contains coarse content. It is also written in front of a live studio audience. (Please clap.)
Bradley Beal ball boy
Bradley Beal has quashed speculation linking the buckets connoisseur with a desire to leave Washington, and now the Wizards star appears as keen as ever to stay, even going to extreme measures to retrieve the ball in Monday's win over the sputtering Houston Rockets.
It's possible someone convinced the recently named All-Star starter that the league added an Easter egg hunt to the itinerary at the sponsor-crammed spectacle.
Logo LeBron comes up short
LeBron James missing the hoop by a mile with an ill-advised heave against the Minnesota Timberwolves had a nostalgic quality to it. It was like when Mom used to say, "Just because Corey fires bottle rockets at local pets doesn't it mean you have to" minutes before you sneak outside to play Call of Duty with the neighbor's cat.
In this instance, Corey is Stephen Curry and Damian Lillard, we are all LeBron, and the neighbor's cat caught in the crosshairs is any unaware onlooker enjoying a false sense of security provided by hoards of baseline advertisements.
(Note to the readers: theScore is actively looking into Mr. Chandler's unsettlingly specific metaphor.)
Pillow talk with Doc
Nothing puts us in the mood for a restful evening quite like hearing Doc Rivers' dulcet tones over a video call.
The Philadelphia 76ers bench boss would not be our top pick among current NBA head coaches to read us a bedtime story. That would be Phoenix Suns coach Monty Williams.
Pascal's triangle offense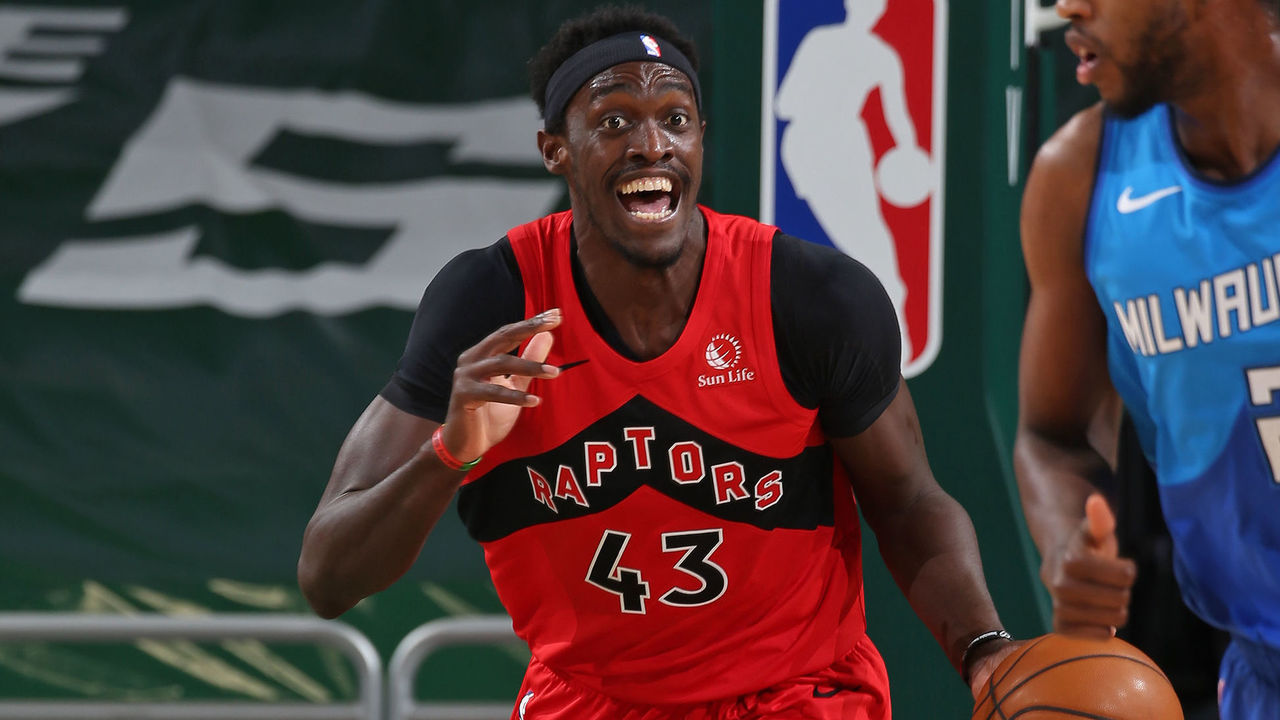 TNT's "Inside the NBA" frequently celebrates how little its hosts know about basketball. Look no further than the segment, "Who He Play For?" in which Charles Barkley and Shaquille O'Neal compete to see who knows less.
Shaq once again demonstrated his willful disregard on Thursday when he admitted he didn't know a certain Toronto Raptors star's first name.
Through five seasons, Pascal Siakam has been an NBA champion, the league's Most Improved Player, an All-Star starter, and an All-NBA second-team selection. But sure, Shaq doesn't know his first name.
Perhaps Shaq was purposely feigning ignorance for a laugh, but it also wasn't particularly entertaining when he undercut Utah Jazz stud Donovan Mitchell's achievements during a postgame interview in January. O'Neal clearly doesn't think his act is stale.
The rarest of 4-point plays
By now, you've surely seen what Timberwolves rookie Anthony Edwards did to Yuta Watanabe, who was by all accounts a nice fellow until he exploded into a cloud of fine powder on Friday.
As several fans noted, the execution impressed the scorekeepers so much that they (briefly) awarded four points to the T-Wolves for the play:
Frankly, true posterizations should be worth more than the average two points. Just have an official dunk judge at the scorer's table to adjudicate the process. The only rule: Dwyane Wade is barred from applying for the job.
If it's any consolation to whatever remains of Watanabe, "Ant-Man" appeared to have been out of bounds before delivering the kiss of death.
Mask off
With players changing teams in the middle of a pandemic - and so long as the league requires basically all personnel to remain swathed in multiple layers of protective gear - it's not inconceivable that some may have never actually seen what some of their colleagues look like.
Case in point:
In related news, Chris Paul is growing suspicious about Clark Kent's disappearances whenever Superman needs to save the planet.
Lillard echoed Paul's sentiment in a follow-up tweet. But in fairness to the Portland Trail Blazers star, he may be spending more time these days trying to figure out how to wear his own mask rather than wondering what team staffers look like under their facial coverings.
Come back next Sunday for more oddities, inanities, and obscenities from the wonderful world of basketball - and remember to send your nominations and submissions to andrew.potter@thescore.com.