It's difficult to unspool the tangle of motivations at play in Kenny Atkinson's departure from the Brooklyn Nets.
Even if it's possible to zoom out and see the big-picture rationale, the timing of the move made it feel like a shock. It's baffling for this to happen in March with the Nets virtually locked into a playoff spot (however low a bar that represents in the anemic bottom half of the Eastern Conference) despite the absence of the two superstars they cleared the decks to add last summer.
It seems evident that the decision had far more to do with long-term fit than it did Atkinson's performance during this injury-marred gap year, in which Kevin Durant was never expected to play and Kyrie Irving shut down his on-and-off campaign after appearing in just 20 games.
In his nearly four seasons in Brooklyn, Atkinson did everything you could've asked of a coach tasked with turning a rudderless team around. Even when they were hopelessly talent-strapped, he gave the Nets an on-court identity and a sense of collective purpose.
He helped foster the growth of scrap-heap findings and reclamation projects like Spencer Dinwiddie, Joe Harris, and D'Angelo Russell. He made the team more fun and disciplined than it had any right to be. He helped put Brooklyn in position to sign Durant and Irving. Throughout the Nets' challenging and rewarding rebuild, he and general manager Sean Marks felt like an indivisible unit.
The team's play this season, uneven as it's been, hasn't exposed any particular quirk or flaw so glaring that it would make Marks decide he'd seen enough from Atkinson. There was little to suggest that the situation was urgent enough to require a change five weeks before the start of the postseason. Brooklyn was playing some legitimately good ball, having climbed into the top 10 in defensive efficiency despite a dearth of high-end individual defenders. After getting clarity on the Irving injury situation, the Nets could finally focus on attacking the stretch run with the group they had available. Atkinson's real test wasn't supposed to come until the team was whole next year.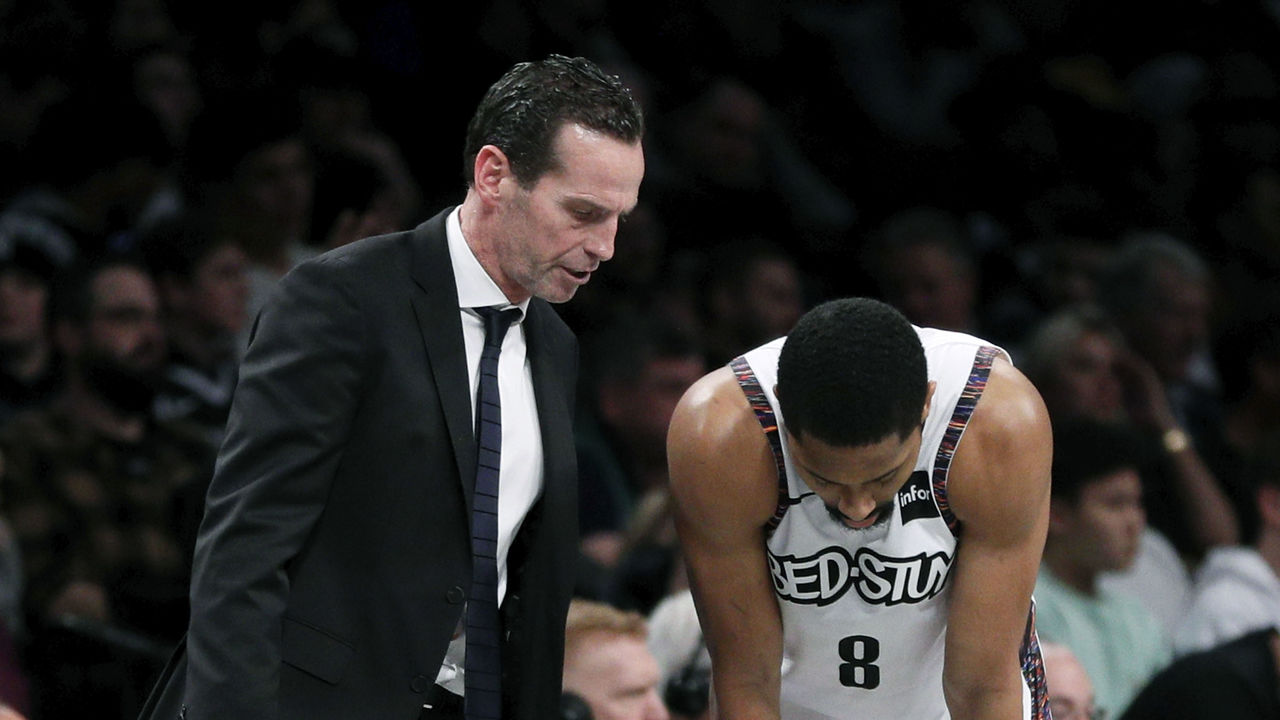 There are conflicting reports about who was most responsible for the coach's exit. Sources told The Athletic's Shams Charania and Alex Schiffer that "Durant and Irving never connected with Atkinson and there was a growing belief that they did not have interest in playing for him," and "several other players are also said to have begun disconnecting with Atkinson."
A source told Stefan Bondy of the New York Daily News that owner Joe Tsai made the call to fire Atkinson after consulting with players.
Marks insisted that the players had nothing to do with the decision, but he also said Atkinson acknowledged that his voice didn't carry the same weight as it did when he took the job. That's true for most coaches after a certain amount of time with the same group, but the current Nets team is completely different from the ones he coached the previous two seasons. There's no sense in rhetorically asking what changed. We all know what changed.
Credulity will vary when it comes to the role Atkinson himself purportedly played in this decision. "Mutually agreed to part ways" has long been the euphemism teams use to soft-pedal a firing, so we're used to seeing through the kind of language the Nets chose in their statement. Was this the rare case in which the parting was, in fact, mutual?
Sources told Yahoo's Vincent Goodwill that Atkinson "pushed for the parting just as much, if not more than Brooklyn," and that he "wasn't fond of coaching Durant and Irving based on what he saw this season."
Wherever the truth lies, the reality is Atkinson is a system coach, and structured systems aren't typically conducive to high-maintenance stars, regardless of Durant's claim during his introductory press conference that Atkinson's coaching was a big selling point for him.
As Bondy tweeted after the split was announced, "If Kyrie Irving and Kevin Durant wanted Kenny Atkinson to be the coach, he'd be the coach." Even if Atkinson had serious reservations about the fit, it seems likely that Durant and Irving could've assuaged them, had they been at all motivated to do so.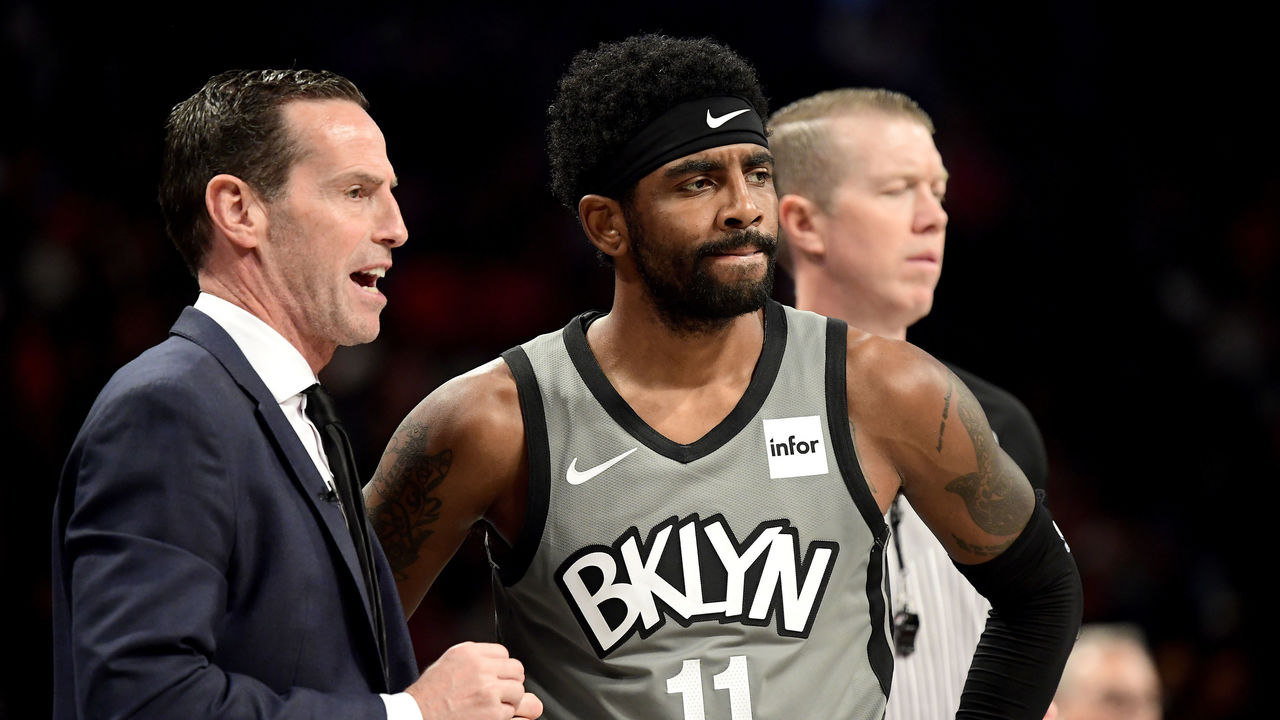 Right off the bat, there were signs of a disconnect on and the court. The report from ESPN's Jackie MacMullan about Irving's refusal to participate in the Nets' biometric data-gathering drills during a preseason minicamp was perhaps the canary in the coal mine; an indication that he wasn't going to buy into the This Is How We Do Things Here ethos.
As a player, Irving's individualism was always going to be at odds with Atkinson's equal-opportunity offensive principles. It quickly became clear that Irving on his own couldn't meaningfully raise Brooklyn's ceiling. A source told Goodwill that Irving "soured on Atkinson early," and the feeling seemed to be mutual. Four games into the season, with the Nets averaging about 50 fewer passes per game than they did in 2018-19, the coach responded to a question about his team's disjointed offense by saying, "We aren't really running anything."
Some players legitimately want to be coached, but it makes perfect sense that the league's cream of the crop - the guys who've already accrued individual accolades, max contracts, and championships - would be resistant to hands-on instruction in a brand-new environment. Durant and Irving are far from the only players to whom that applies. On its face, the coach-star dynamic isn't built to last, and schisms like this make you appreciate the improbability of those rare instances when it does prove sustainable.
The Gregg Popovich-Tim Duncan model is the exception, not the rule, and it feels increasingly unlikely to recur in a league in which more and more superstars are recognizing the breadth of their power and how to wield it. Even the Warriors' much-heralded culture, which was initially so enticing to Durant, couldn't accommodate him without starting to warp and fray.
There were bound to be hiccups as the Nets transitioned from being a development-oriented team to one that pandered to superstar imports. Lavishing DeAndre Jordan, a pal of Irving's and Durant's, with a well-above-market deal worth $40 million over four years signaled that the organization was now in the business of serving its highest-profile players above anyone or anything else.
On the "Lowe Post" podcast, ESPN's Zach Lowe and Kevin Arnovitz suggested that Atkinson's deployment of Jordan as a backup to promising young center Jarrett Allen (whom Atkinson spent the previous two seasons grooming) was a source of burbling tension between the old and new factions of the Nets' locker room.
That seemed to be borne out in Brooklyn's first game under interim head coach Jacque Vaughn when Jordan started over Allen for the first time in more than two months and just the fifth time all season. (The Nets were 0-4 in those games before edging out the Bulls on Sunday. For the season, they've been 2.2 points per 100 possessions better with Allen on the floor than with Jordan.)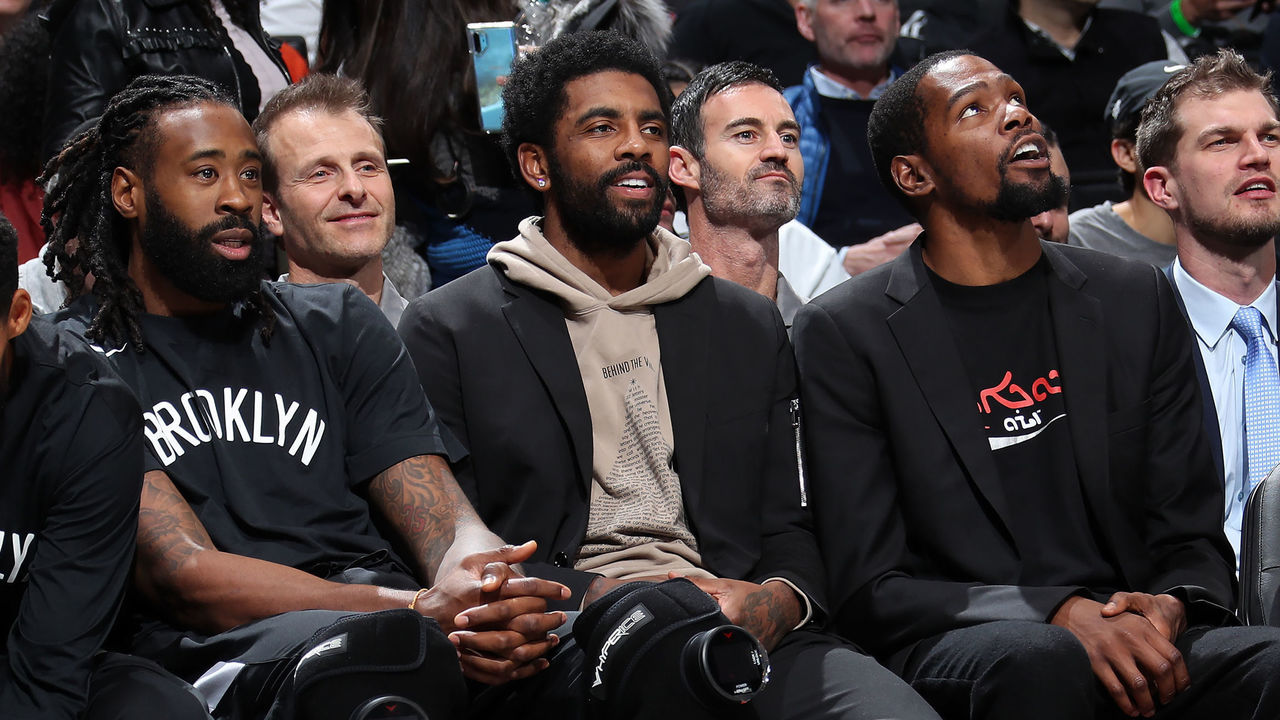 Many will undoubtedly see this as an unsavory extension of player empowerment, and it's tempting to point the finger at Irving and Durant, particularly because they've both been portrayed as insular malcontents at their previous NBA stops. Maybe that's fair, and maybe it isn't.
For his part, it sure seems like Atkinson contributed to the conclusion that he and his two new stars were incompatible, and that the dynamic had so little hope of working out that it didn't even make sense for him to finish a season in which neither guy would play another game.
To an outside observer, it's hard to believe Atkinson could've been the driving force behind the split because, no matter the cost, it's hard to believe an NBA coach wouldn't want a crack at coaching a player like Durant - one of the greatest pure scorers of all time, and one of the league's three best players at his peak. But coaches can be every bit as stubborn and strong-willed as players. It doesn't require a feat of mental gymnastics to conceive of Atkinson being unwilling to compromise his basketball values or see his influence diluted.
If most things that happen feel inevitable in hindsight, this development feels particularly so. And it doesn't have to be anyone's fault. It's just a consequence of the shifting, divergent priorities of an organization and its employees. The Nets had to do what they had to do. Last season's team was a feel-good story, but that group had limited upward mobility and the good vibes were only going to last so long. You can't stay green forever. Everything in this league has a short shelf life, including low expectations. Look at how quickly the fruits of the 76ers' rebuild started to rot.
This is also a good reminder of the fact that pivots like this never come without casualties. Atkinson's departure officially completes the Nets' rapid transformation from a fun chemistry experiment with no established timeline to a hothouse of win-now urgency, beholden to the whims of a pair of flighty stars. That was the bargain Brooklyn made last summer - and would surely make again because players like Irving and especially Durant are the most valuable commodity in the sport.
For as long as they remain world-class players, their voices are going to reverberate louder than anyone else's. And everyone in the organization, whether they're happy about it or not, has had to make their peace with that.
Joe Wolfond writes about basketball and tennis for theScore.