With Thursday's 3 p.m. ET deadline inching closer, the NBA trade market is fraught with conflicting priorities.
In a season lacking a runaway title favorite, the competitive balance in the top third of the league should theoretically incentivize a handful of teams to buy. But the equally wide-open races for each conference's bottom-rung playoff seeds mean there aren't a ton of teams motivated to sell.
First-round picks appear to carry less cachet than usual in light of what's perceived as an underwhelming 2020 draft class. Several teams are reluctant to take on long-term salary because they're hoarding cap space for the summer of 2021. In short, there are a lot of barriers to major deals getting done.
Whether they buy, sell, or stand pat, here are 10 teams that will define the 2020 trade deadline:
Los Angeles (Lakers and Clippers)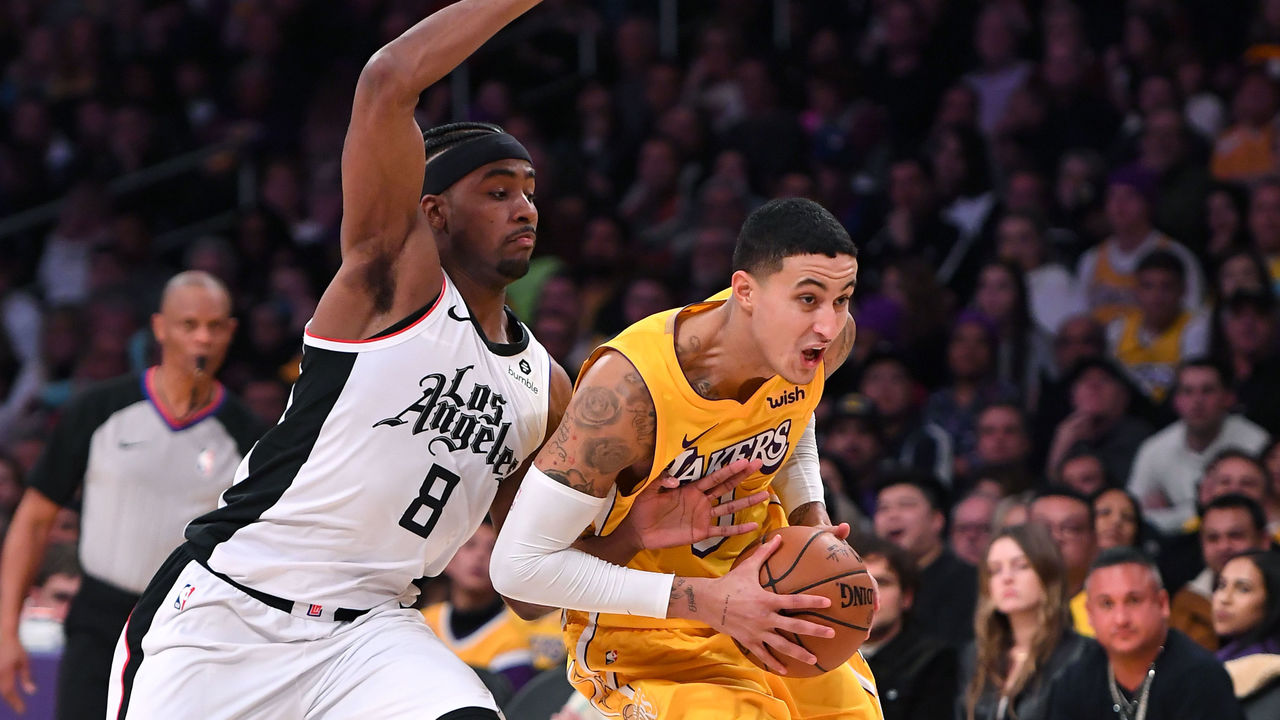 Two teams for the price of one.
Staples Center's co-tenants are both capable of winning the title as is, but there's too much riding on each team's season to merely settle for "capable." The Lakers and Clippers both have needs to address, and both should be eyeing the type of move that can put them over the top in the West.
The Lakers boast top-five marks in both offense and defense and should like their chances in any playoff series with LeBron James and Anthony Davis leading the charge. But it still feels like something's missing. Can you really win a championship with Kyle Kuzma as your third-leading scorer?
The Lakers would also be wise to find another ball-handler - unless they want to take their chances on "Playoff Rondo" showing up in the year 2020.
When both clubs are healthy, the Clippers are the more complete team on paper, but shoring up their frontcourt should be a priority before Thursday's deadline.
Many have pointed to Ivica Zubac and muttered that the Clippers must upgrade at center, but the 22-year-old can hold his own. The real need is at power forward, where L.A. can certainly find a superior option to take some minutes from the trio of JaMychal Green, Moe Harkless, and Patrick Patterson. Harkless' $11-million expiring contract could come in handy there.
The Clippers have already traded the rights to their first-round picks from 2022 through 2026; the Stepien Rule therefore prohibits them from trading their 2021 pick right now - and this year's first-rounder looms large as a potential bargaining chip.
All things considered, Marcus Morris Sr. might make sense for both L.A. teams, and Bogdan Bogdanovic would look great in purple and gold if the Kings don't like where negotiations might be headed in restricted free agency. - Joseph Casciaro
Memphis Grizzlies
The refashioned Grizzlies are way ahead of schedule. One of the league's most exciting and surprising teams, they're currently clinging to the eighth and final playoff spot in the West. They're nonetheless poised to be deadline sellers, but they're uniquely positioned to add more long-term assets for their extremely bright future without compromising their present.
It would help, of course, if Andre Iguodala wasn't nuking his own trade value by threatening to sit out the rest of the season if he isn't bought out or traded to a team of his choosing. Salary-dumped by the Warriors in the summer, Iguodala has been a Grizzly in name only. He doesn't even have an assigned number. The Grizzlies have been adamant that they won't buy out what's left of his $17-million contract, waiting instead for a trade partner to materialize.
Their attempts to gin up a bidding war for his services have been unsuccessful to date, but they've held out hope that a wave of desperation will hit teams like the Lakers, Clippers, and Rockets just before the deadline. The Grizzlies reportedly have a standing offer from the Mavericks that includes Golden State's 2020 second-round pick, which will land in the early 30s. It's unclear if Iguodala would acquiesce to playing in Dallas, but if he doesn't quash the deal, that pick may be as good an asset as Memphis can get for a 36-year-old who hasn't played a game in eight months.
But Iguodala isn't the Grizzlies' only trade chip. Jae Crowder is the kind of stout wing every team can use, and Memphis wouldn't lose much (if anything) by redistributing his minutes to the likes of De'Anthony Melton, Kyle Anderson, and Solomon Hill. Crowder is shooting just 29.3% on threes - problematic for a guy who takes more than two-thirds of his shots from beyond the arc - but his ability to toggle between the two and four on defense offers important lineup and matchup flexibility. That, along with his cheap expiring contract, should attract contending teams that don't want to pay the freight for Marcus Morris Sr. - Joe Wolfond
Philadelphia 76ers
Is there a more desperate Eastern Conference contender this week? There shouldn't be.
The 76ers entered the season with the same "Finals or bust" expectations as the Bucks, but after another dispiriting loss Monday in Miami, Philly now sits 12 games back of league-leading Milwaukee.
Forget the Bucks for now. Philly sits sixth in a surprisingly deep East, four games back of Miami and Boston in the race for home-court advantage in the first round.
Some of the disappointment can be chalked up to injury issues, but problems rooted in the team's janky offensive makeup and depth could've been predicted before the season even tipped off.
Addressing the offensive compatibility of the Joel Embiid-Ben Simmons duo and Brett Brown's future can wait until summer. For now, the Sixers need to find some shooting and more legitimate rotation talent. Could they get into the mix for a Robert Covington reunion, or even the Derrick Rose sweepstakes, without including prized rookie Matisse Thybulle? What kind of value would Zhaire Smith provide?
When a team under this type of win-now pressure finds itself in a tailspin such as Philly's, it can get late very early. The Sixers can leave no stone unturned before the deadline. - Casciaro
Minnesota Timberwolves
The Timberwolves are one of the few teams definitively out of the playoff race - that tends to happen when you lose 26 of 31 games. Yet despite their abject futility, they appear to be acting more like buyers than sellers, doggedly continuing their pursuit of the star point guard who jilted them at the free-agent altar last summer.
Going after D'Angelo Russell isn't really about this season, of course. The T-Wolves know they're lottery-bound, which is why they've reportedly refused to include their unprotected 2020 first-rounder in any deal with the Warriors. But they evidently believe acquiring Russell, a 23-year-old volume shooter with advanced passing feel, would considerably brighten their long-term outlook. They have a mandate to keep franchise center Karl-Anthony Towns happy, and pairing him with an above-average point guard for the first time ever might be a good place to start.
Towns' good friend Robert Covington, meanwhile, has probably surfaced in more trade rumors than any other player this season. It's clear why there's so much league-wide interest in Covington (he's an elite team defender who can man both forward spots and is a career 36% 3-point shooter) but less clear why the T-Wolves are so eager to deal him. He has the best net rating and most dramatic on-off split of all their regular rotation players, and he has two years left on his contract beyond this one.
Minnesota's two goals appear to be connected. Covington would be a terrific fit on a healthy Warriors team and could form the backbone of a strong offer for Russell. Or the Timberwolves could ship him to another team starved for big, 3-and-D wings (Rockets, Sixers, Lakers, Jazz, Bucks, Blazers), a move that could juice a package for Russell with additional long-term assets.
I'm not convinced that even a straight Russell-Covington swap would be the slam-dunk upgrade the T-Wolves expect it to be, considering how badly it would kneecap their already wobbly defense. But given how disastrously the Towns era has gone so far - and given that Covington's specialized skill set is essentially going to waste in Minnesota anyway - the upside play is probably worthwhile. - Wolfond
Detroit Pistons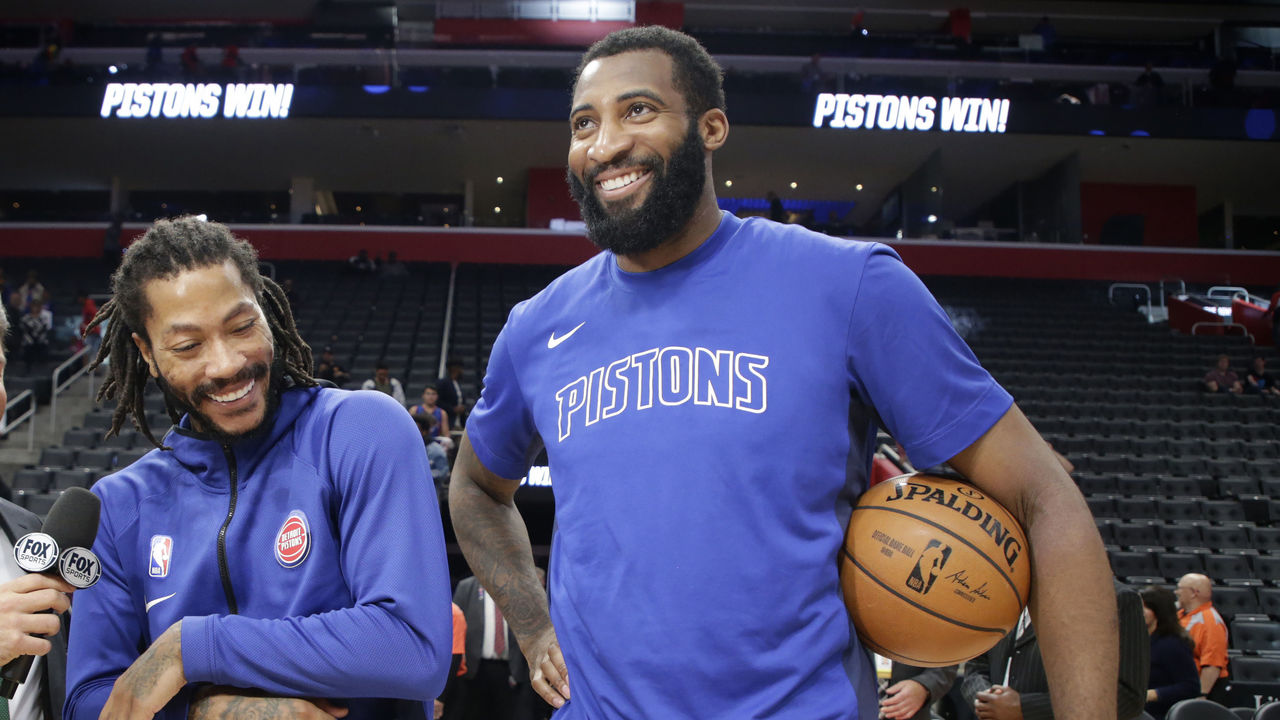 The Pistons are still nominally in range of the playoffs in the Eastern Conference, and few teams have shown a greater commitment to competing for the 8-seed over the past few years. But the front office finally appears to recognize it's time to pivot toward a full-scale rebuild. The question is whether Detroit has the means to do so in a way that significantly improves its long-term outlook. Early indications are not encouraging.
With rival teams reportedly reluctant to surrender a first-round pick for rebound-gobbling center Andre Drummond, the Pistons have moved on to trying to trade ... Luke Kennard? The one rookie-scale guy they've actually managed to develop into a starting-caliber player over the last five years? OK then.
The Pistons are engaged in talks on a deal that would send Kennard to the Phoenix Suns in exchange for Elie Okobo, Jevon Carter, and a 2020 first-rounder, according to ESPN's Adrian Wojnarowski. The Kennard talks aren't necessarily a precursor to moves for Detroit's vets, either. Part of the impetus for entertaining a trade for their third-year guard, reports Woj, is that the Pistons have otherwise been "struggling to find assets that can get them a significant return."
Drummond, with his onerous 2019-20 salary and $29-million player option for next season, doesn't appear to be cutting it. The Pistons could swing things by softening their stance on the return for him. Maybe they could pry loose some additional draft or prospect capital by absorbing an unsavory long-term contract from another team. It's just difficult to figure out which team that might be.
It's easier to envisage trade scenarios for Derrick Rose. The Lakers and 76ers both badly need supplemental ball-handling and playmaking, and both have reportedly shown interest in Rose. He's having a strong enough season (25.2 points and 7.9 assists per 36 minutes, 56.4% true shooting) and playing on a sufficiently team-friendly contract ($7.3 million this year, $7.7 million next year) that the Pistons can reasonably ask for a first-rounder in return. They'll need to back off their reported insistence that it be a "lottery-level" pick, though. No lottery team is trading its first for Rose. - Wolfond
Oklahoma City Thunder
Forecasting the Thunder's deadline strategy is one of the most fascinating tasks in the league.
On one hand, Oklahoma City is in the first year of the rebuild it launched when the franchise turned the mammoth contracts of Paul George and Russell Westbrook into a plethora of future assets. The Thunder could look to further stock that cupboard by investigating the trade values of Chris Paul, Danilo Gallinari, Steven Adams, and Dennis Schroder.
On the other hand, there's reason to believe this Thunder core is a sort of sleeping giant in the West. Of the four aforementioned veterans, only Gallinari is on an expiring contract; it might actually make more sense for OKC to deal from a position of strength and convert some of those future assets into a piece that can help the team win right now.
A 3-and-D glue guy like Robert Covington would be perfect for the Thunder, who are probably a shooter and an extra rotation player short of seriously challenging any non-L.A. playoff team in the West.
Still, given Gallo's contract status, a contender should be able to pry the Italian out of Oklahoma City with the right offer. - Casciaro
New Orleans Pelicans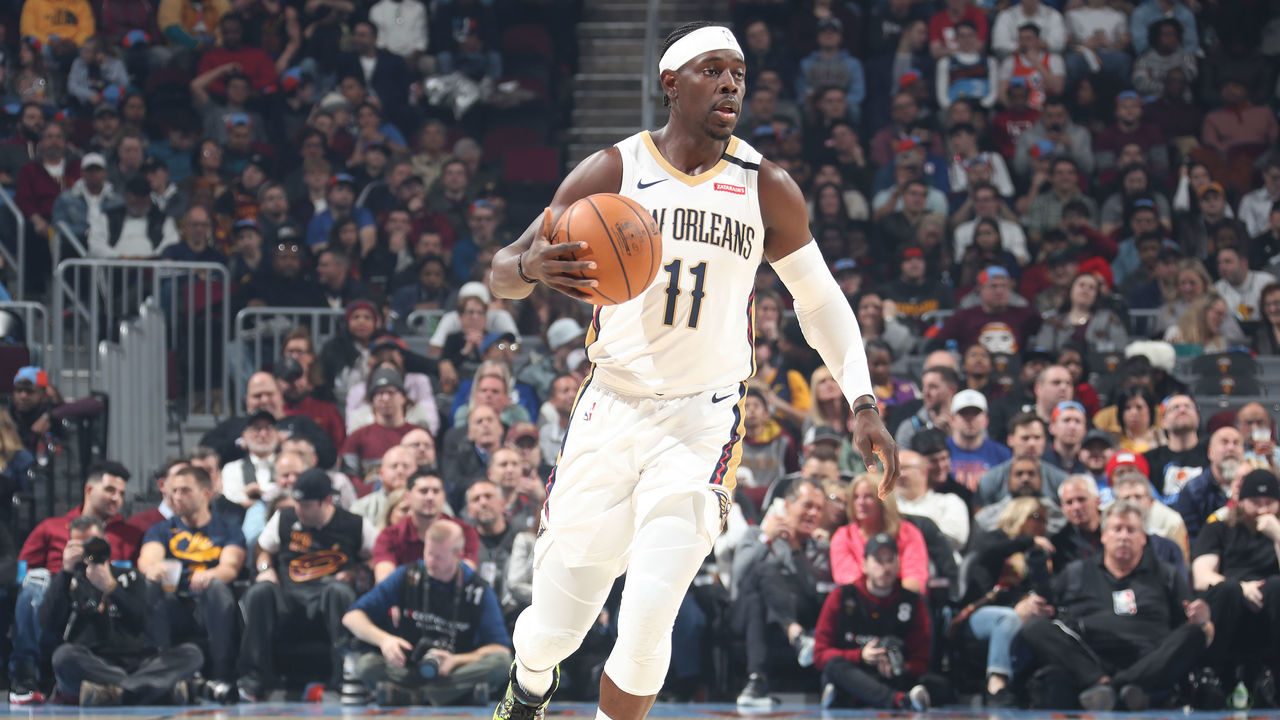 Despite a 7-23 start to the season, the Pelicans are miraculously still in the hunt for the West's 8-seed, five games out with the conference's easiest remaining schedule and a healthy Zion Williamson unleashed and wrecking stuff. They also have the single most coveted player on the market in Jrue Holiday - assuming he is, in fact, on the market.
Deciphering the Pelicans' motivations is difficult. They'd surely love to make a playoff push with the current group and get a larger sample to see how Holiday, Williamson, and Brandon Ingram fit together. But their primary focus ultimately needs to be the long-term future, so they may wind up looking at a Holiday offer they can't refuse.
Holiday's age, contract status, and ability to play on or off the ball while defending three positions mean he can fit just about any team's roster and timeline - his $27-million player option for 2021-22 is the only impediment. Fringe contenders in Denver and Miami seem to believe he can put them over the top, with several other suitors reportedly expected to emerge. The title chase could well hinge on how hard a bargain David Griffin drives for his star combo guard.
The Pelicans could also probably get real stuff in exchange for Derrick Favors, who's playing on a $17.6-million expiring deal and thriving in his first season as a full-time center. With a handful of contenders in need of a defensively capable big - the Celtics and Clippers chief among them - Favors could emerge as a prime target for teams that consider Drummond too rich for their blood. - Wolfond
Houston Rockets
At first glance, Houston is an old, capped-out contender with plenty of future draft picks already surrendered and little means to improve the current roster. As we creep closer to the deadline, however, this is your annual reminder to never make assumptions based on your first glance at Daryl Morey's cap sheet.
Morey is as creative an NBA executive as there is when it comes to manufacturing the cap space and/or assets to get a deal done, and the Rockets are in the rare position of being both desperate to win and eager to cut costs. It adds up to a team that should be as busy as any other over the next 48 hours.
Would moving Clint Capela and some filler yield the type of return that raises Houston's ceiling higher than it is with the Swiss center in the mix? Based on Adrian Wojnarowski's reporting, it sounds like the Rockets believe they can turn Capela into assets that net the team an impact wing player and a capable replacement center.
I'm skeptical teams would so easily facilitate that path for Morey. Rockets fans, meanwhile, should feel uneasy about an owner hellbent on dodging the luxury tax when Houston has nearly $113 million committed to the trio of James Harden, Russell Westbrook, and Eric Gordon in the 2022-23 season.
If the Rockets do move Capela, Houston might make sense as a landing spot for Drummond in a corresponding move, especially if the Pistons get desperate to extract any value whatsoever out of the potential UFA. - Casciaro
Sacramento Kings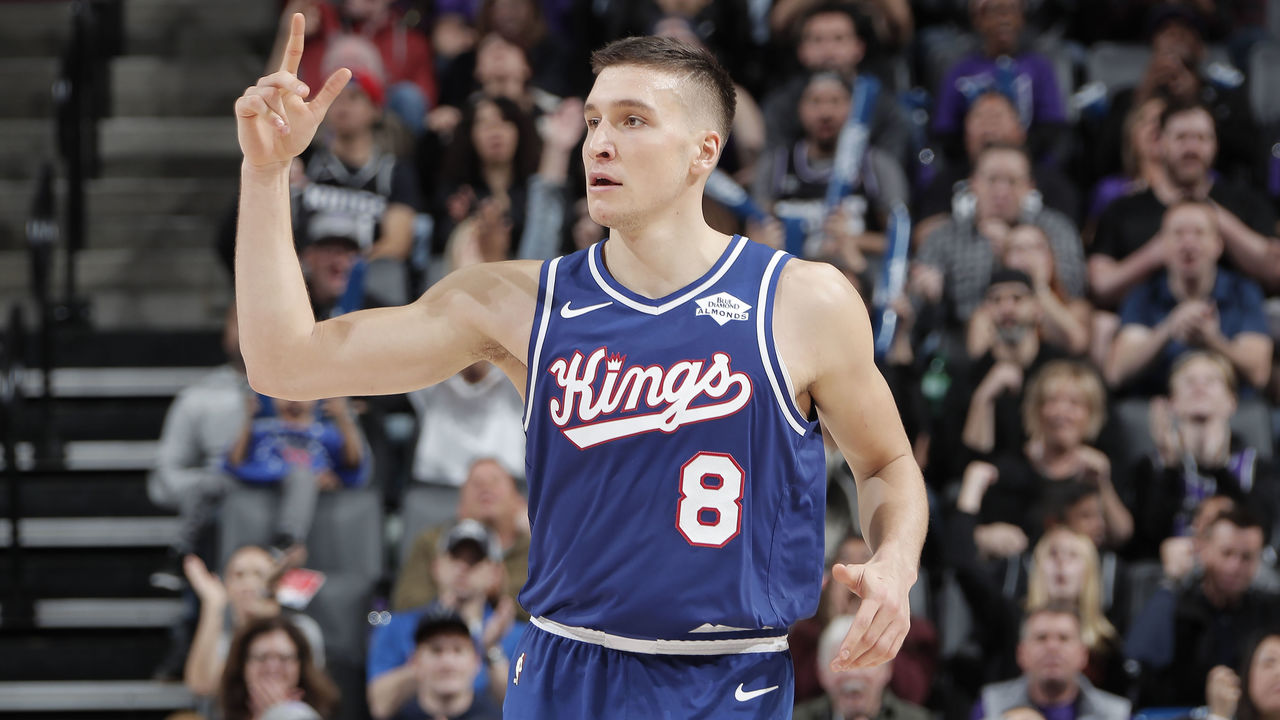 Thanks to their offseason splurge, the Kings could soon find themselves in a salary-cap prison of their own making. That's why impending restricted free agent Bogdan Bogdanovic, an ascendant talent at a premium position, has been discussed more as a trade piece this season than as a part of Sacramento's long-term future.
That doesn't mean the Kings are going to trade him just for the sake of trading him. They've reportedly rebuffed overtures from the Lakers regarding Kyle Kuzma, which is a positive sign. But Bogdanovic should garner plenty of suitors and could be a significant addition for contenders like the Lakers and Sixers, both of whom are light on off-the-dribble shot creators. The cost for Derrick Rose will be lower, but Bogdanovic is a better defender and more versatile offensive player - and he's four years younger.
If the Kings decide to punt on the playoff chase - they're six games out with a difficult remaining schedule and five teams to leapfrog - they could have the league's most appealing cache of available players. Nemanja Bjelica is the kind of deadeye stretch-four (43.4% from three on 4.6 attempts per game) who can fit anywhere. Bouncy big man Richaun Holmes has been a revelation in Sacramento, and though his $5-million salary for next season might be a reason to keep him around, it also might be enough to net the Kings a first-rounder.
Dewayne Dedmon has already made it clear he wants out, but he hasn't done himself any favors by shooting under 20% from deep in the first season of a three-year, $40-million deal. - Wolfond