Ranking top 5 lineups: Padres' new Murderers' Row the toast of baseball
There's a good chance the following five teams will score a ton of runs this season. Many readers could get offended that their favorite club's lineup didn't make the list. However, these offenses are based on projections. Players need to stay healthy, produce, and live up to expectations. With that in mind, these teams should mash in 2023.
5. Houston Astros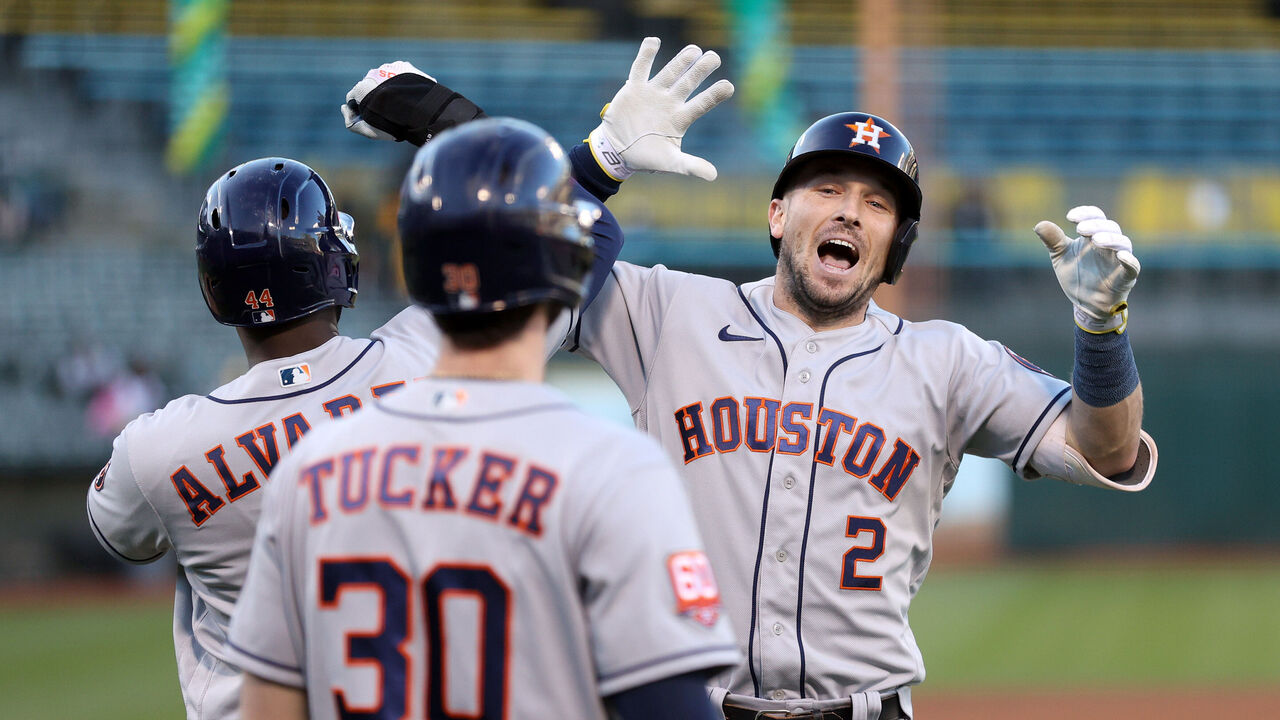 The Astros would probably be a lot higher on this list if star second baseman Jose Altuve wasn't sidelined until at least June after breaking his thumb at the World Baseball Classic. Houston might have the best lineup in baseball when he returns. The top five hitters are still very formidable without Altuve, especially if Pena can build on a great rookie campaign in which he collected MVP honors in the ALCS and World Series following a mediocre regular season with 22 homers and a .715 OPS. The Astros will also count on an aging Abreu for production. The 36-year-old former AL MVP still posted a 133 OPS+ in 2022 but went deep a career-low 15 times. The often-injured Michael Brantley could also be an X-factor if he can stay healthy.
4. St. Louis Cardinals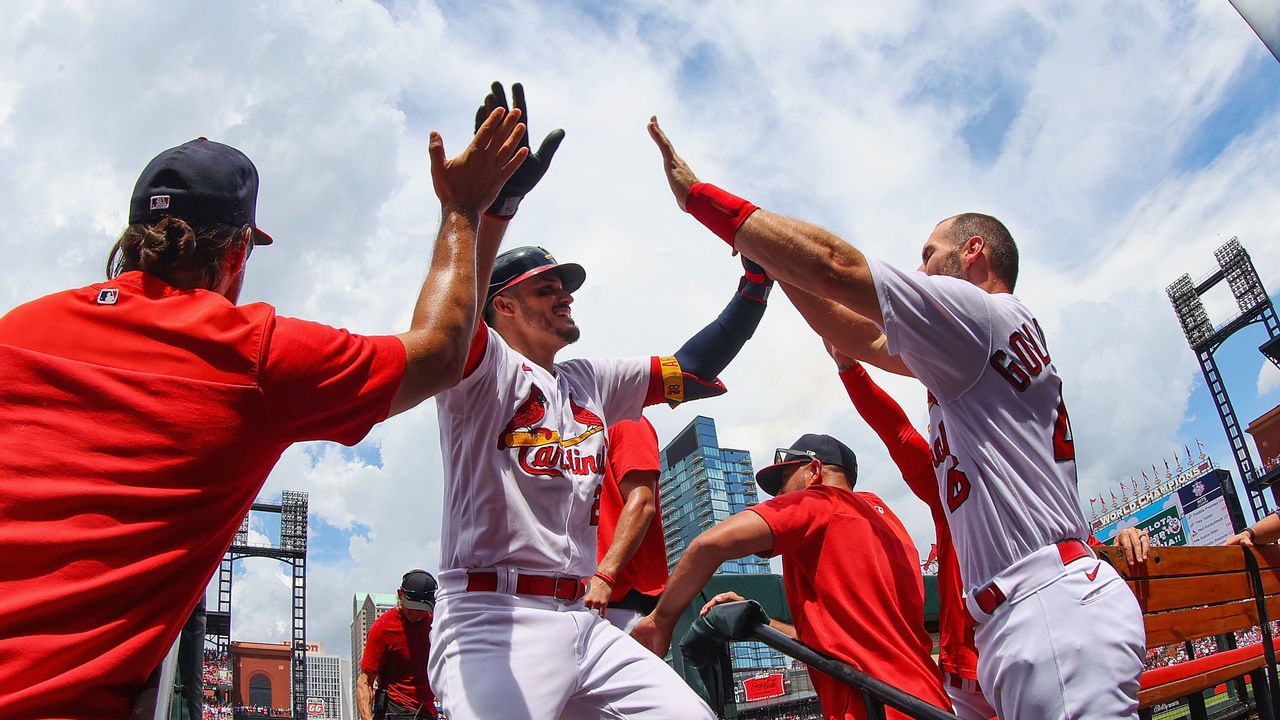 The Cardinals owned the fourth-best offense in baseball last season, according to FanGraphs' offensive rating. And that was without Contreras and a healthy O'Neill, who finished eighth in 2021 NL MVP voting thanks to a breakout campaign with 34 long balls and a .912 OPS. The duo will team with Goldschmidt and Arenado to make a fierce heart of the lineup. St. Louis also features plenty of young talent that can take the club to the next level by reaching their potential, such as Nootbaar, Carlson, Donovan, and Nolan Gorman. Walker, who's expected to be an NL Rookie of the Year contender, turned heads this spring with a .286/.308/.508 slash line and three round-trippers.
3. Atlanta Braves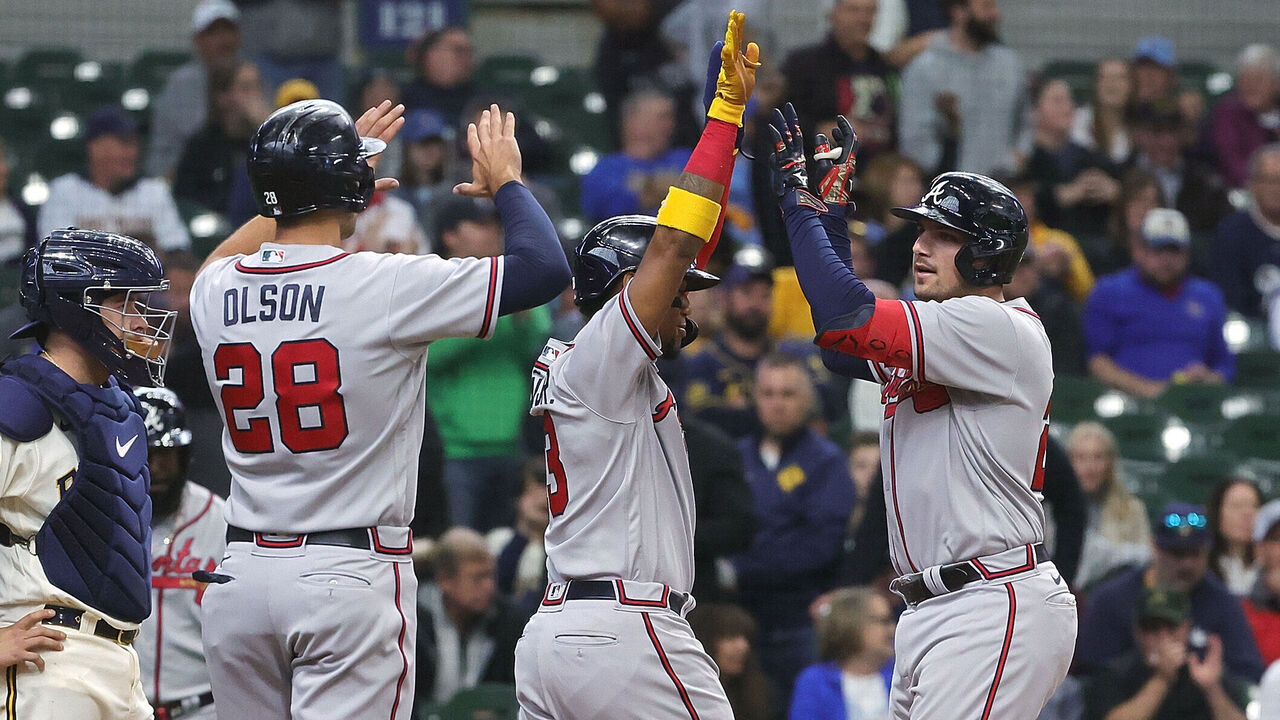 This lineup has a sensational mix of power, speed, and youth. Olson, Riley, Ozuna, Albies, Harris, and Acuna all have the potential to go deep at least 30 times. The latter trio could combine to steal 80-100 bases. The catching duo of Murphy and Travis d'Arnaud also has the potential to be one of the best in the majors. Atlanta's backstops produced the third-best fWAR last season, and Murphy is seen as an upgrade over the departed William Contreras. Atlanta may easily end up No. 1 on this list by the end of the season.
2. Toronto Blue Jays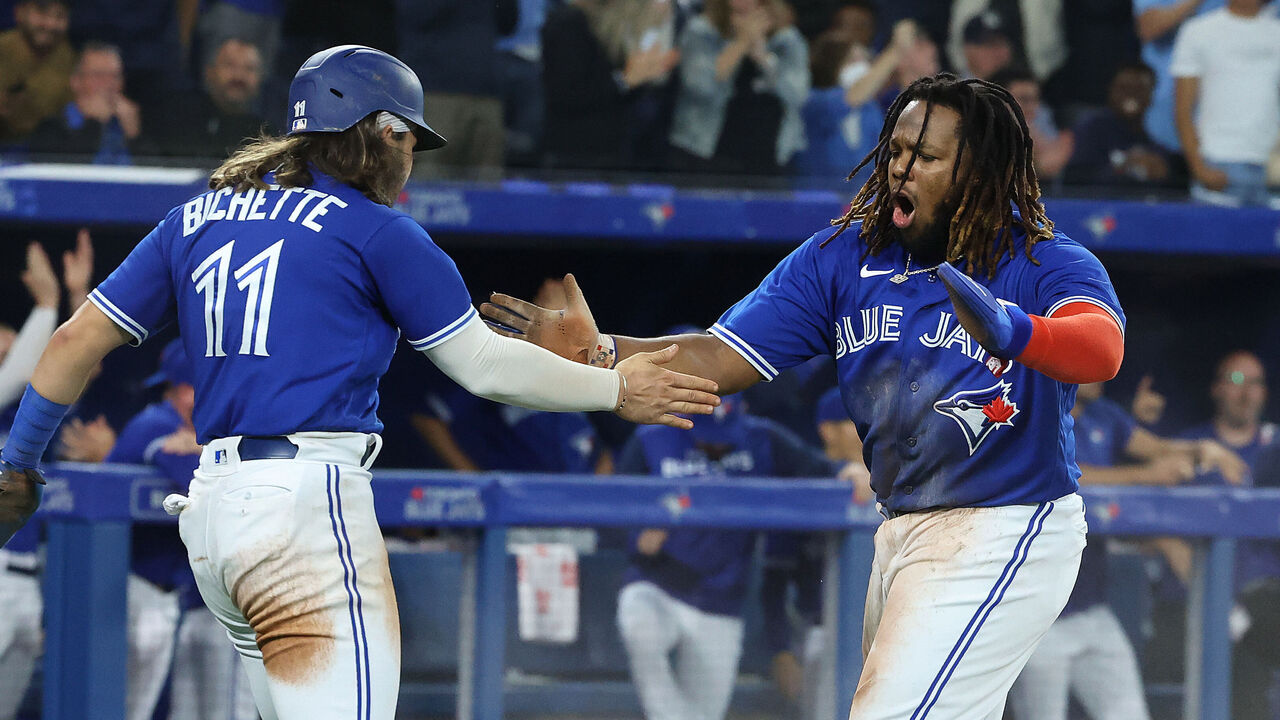 The Blue Jays diversified a lineup littered with right-handed bats during the offseason. The offense was very good last year, accruing the second-best wRC+ (117) in baseball. However, Toronto was a little too predictable to plan against and struggled to hit velocity from the right side. Enter Varsho, Belt, and Kiermaier. The trio will provide speed, power, and veteran leadership to a club oozing with talent. Merrifield could be sneaky good if he finds the contact-and-speed combo that made him a two-time All-Star. The revamped Rogers Centre is also expected to be a launching pad with new dimensions in the outfield.
1. San Diego Padres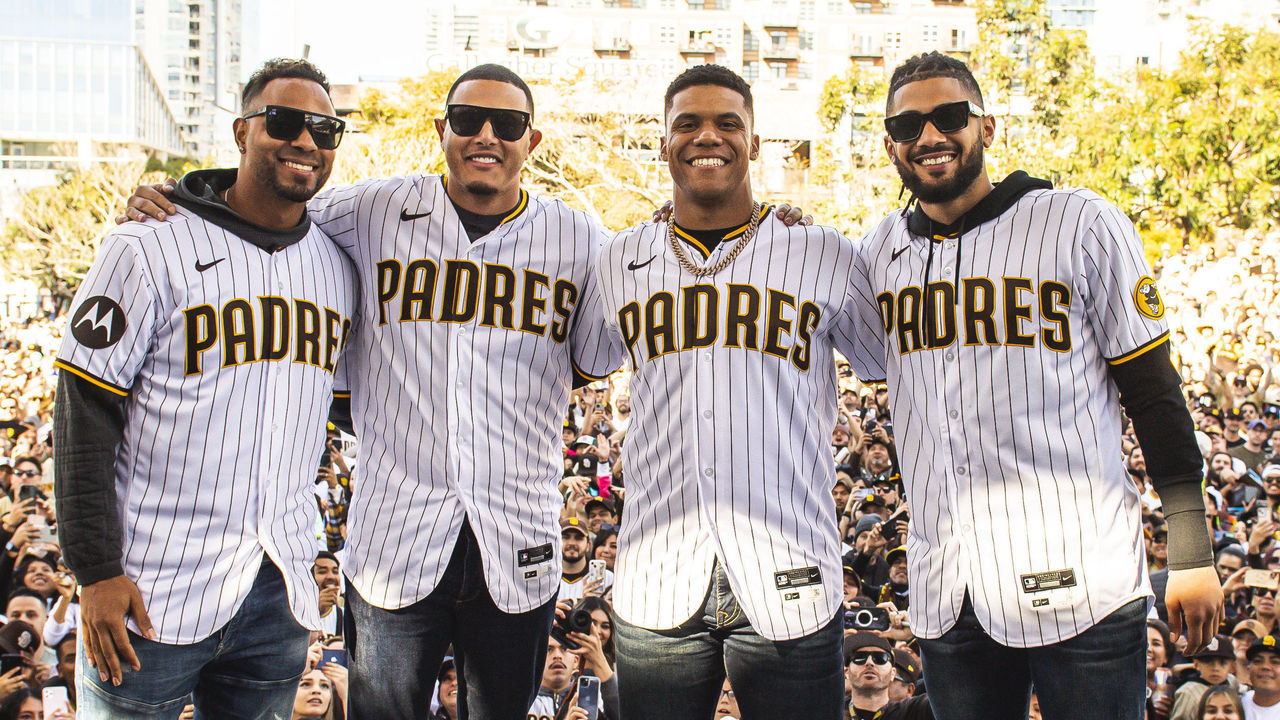 Tatis, Soto, Machado, and Bogaerts form the 2023 version of Murderers' Row. It's totally conceivable that all four players finish in the top 10 in NL MVP voting this season. One of Soto, Machado, or Tatis could also take home the award. The latter will have to wait until April 20 to return from his suspension, but he'll take the lineup to a level that 29 other teams will struggle to match. Cruz and Cronenworth have a combined nine All-Star appearances and won't have the same pressure to produce as the four superstars. Kim also improved in his second season, amassing a 107 OPS+ last year. Another jump could make the bottom of the order formidable.
Honorable mentions: New York Mets, New York Yankees, Los Angeles Dodgers, Philadelphia Phillies
Comments
✕
Ranking top 5 lineups: Padres' new Murderers' Row the toast of baseball
  Got something to say? Leave a comment below!