2022 Baseball HOF: Intriguing cases linger at bottom of ballot
With the Baseball Hall of Fame's Class of 2022 announcement approaching, it's time to run down this year's candidates. Today, we take a look at six returnees who won't be going in this year, but who warrant further examination.
Note: All WAR figures from Baseball Reference unless otherwise noted.
Bobby Abreu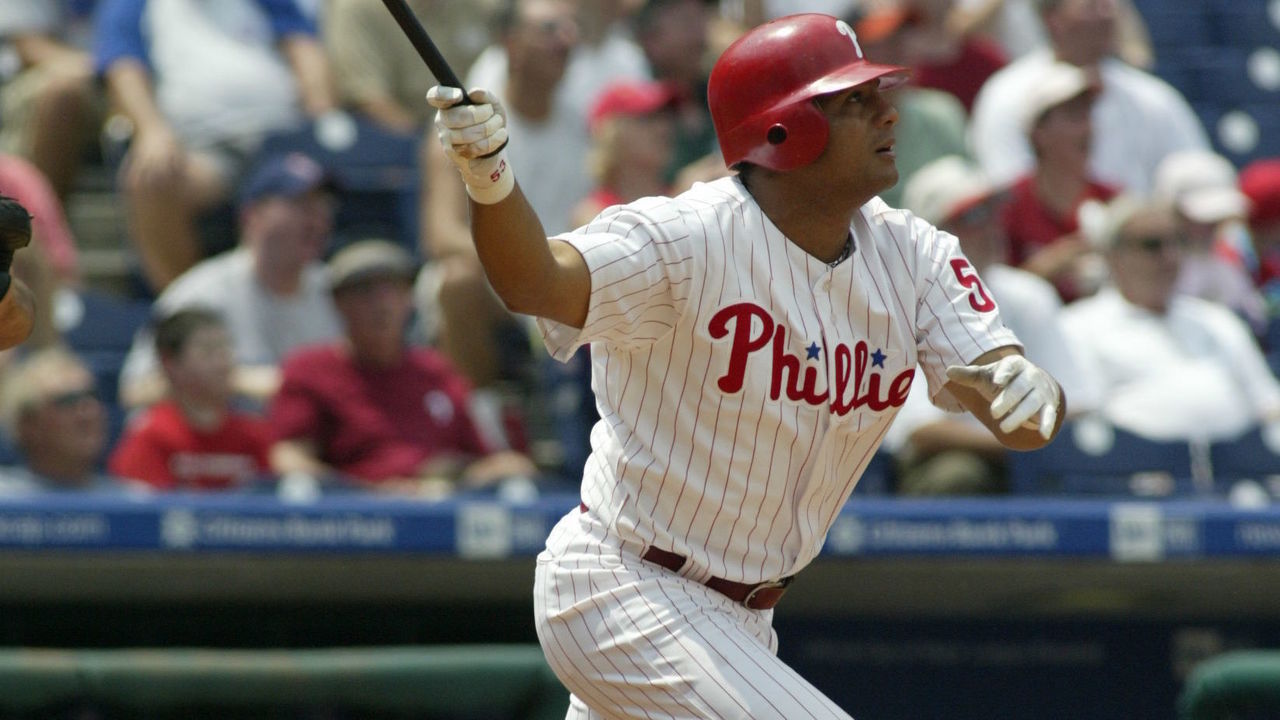 Position: RF
Teams: Astros, Phillies, Yankees, Angels, Dodgers, Mets
JAWS: 50.9 (20th at RF)
WAR: 60.2
Year on ballot: 3rd
| GP | BA | OPS | H | HR | RBI | SB |
| --- | --- | --- | --- | --- | --- | --- |
| 2425 | .291 | .870 | 2470 | 288 | 1363 | 400 |
Abreu didn't reach many of the round counting numbers normally associated with the Hall of Fame, he wasn't the flashiest player, and he spent most of his prime on some mediocre Phillies teams. But he was also a consistent and durable five-tool talent with an incredible eye for getting on base. Abreu's resume includes a pair of 30-30 seasons (one of them 30-40), eight straight seasons with 100-plus walks, and 574 doubles, ranking 25th all time. He ranked in the top 10 in on-base percentage eight times.
On the metrics side, Abreu had a higher seven-year peak WAR than Hall of Fame right fielders Tony Gwynn and Vladimir Guerrero, and his career bWAR ranks 19th at his position. By the JAWS metric, he compares favorably to Guerrero and Dave Winfield, among others, though he's still well below the average Hall of Fame right fielder and even trails some fellow outsiders.
Whether all of that's enough for a plaque at a position as deep as right field is hard to say. Abreu's case requires a deeper dive to appreciate, and like 2020 inductee Larry Walker, he needs more time to grow. Crossing 10% this year, which seems likely, will be huge for Abreu, and perhaps he'll begin to get even more eyes as the ballot clears up.
Mark Buehrle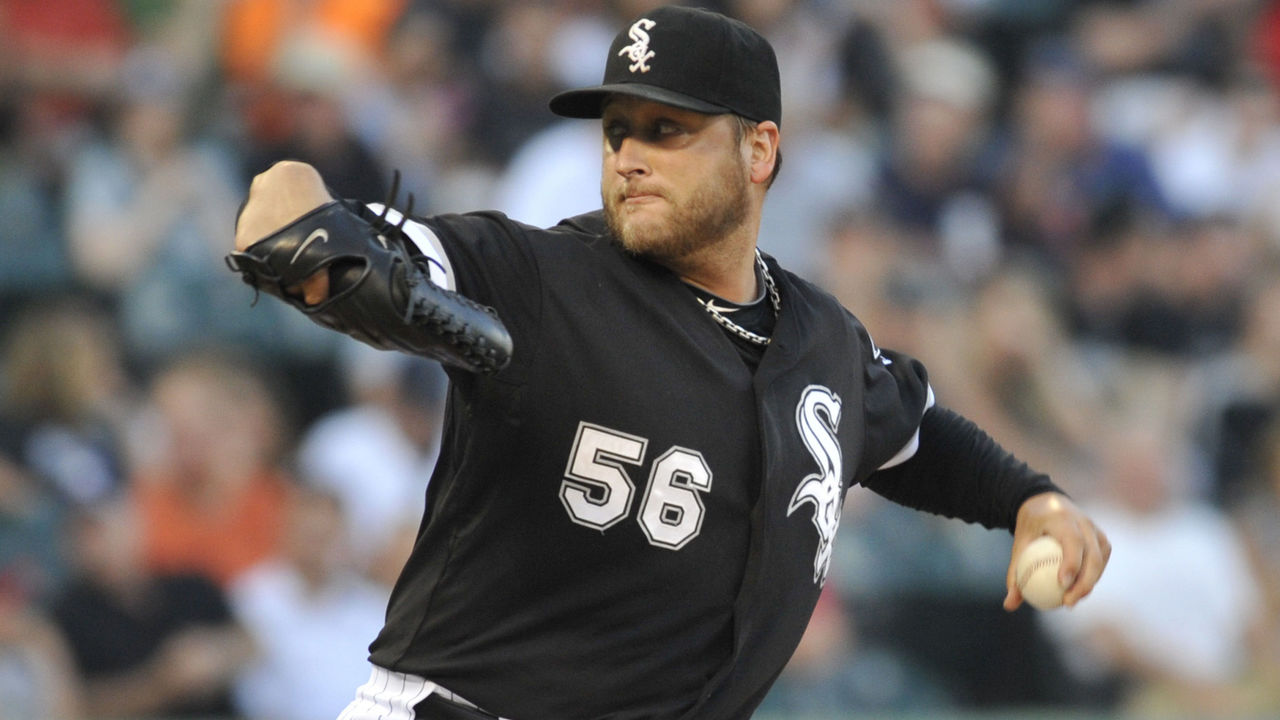 Position: SP
Teams: White Sox, Marlins, Blue Jays
JAWS: 47.4 (90th at SP)
WAR: 59.1 (70th)
Year on ballot: 2nd
| IP | W-L | ERA | WHIP | K |
| --- | --- | --- | --- | --- |
| 3283.1 | 214-160 | 3.81 | 1.28 | 1870 |
He worked quick, threw slop, and ate up innings like nobody else in his time. Buehrle was the antithesis of 21st-century pitching, and he presents some interesting questions even as he prepares to fall off the ballot.
A 38th-round pick of the White Sox in 1998, Buehrle defied the odds to throw more innings than all but one pitcher (CC Sabathia) since 2000, and he crossed the 200-inning mark in 14 consecutive campaigns. His resume also includes five All-Star appearances, four Gold Gloves, and a pair of no-hitters, one of which was perfect. Buehrle's 12 years with the White Sox and heroic performances during their 2005 World Series run made him a hero on the South Side, where his No. 56 is retired.
Buehrle's numbers, both traditional and advanced, don't scream Hall of Fame, though he gets extra points for being a dinosaur of sorts at a time when his kind were (and still are) going extinct. That's still probably not enough - or should it be? As we continue to reimagine what starting pitching is, Buehrle has the type of unique (for his era) career that could be re-evaluated as worthy in the decades to come. That doesn't mean he's guaranteed to get in, or that he even deserves it, though it does shine a light on what a special pitcher he was. If nothing else, you'll never forget watching Mark Buehrle pitch - and maybe that's enough of an honor.
Tim Hudson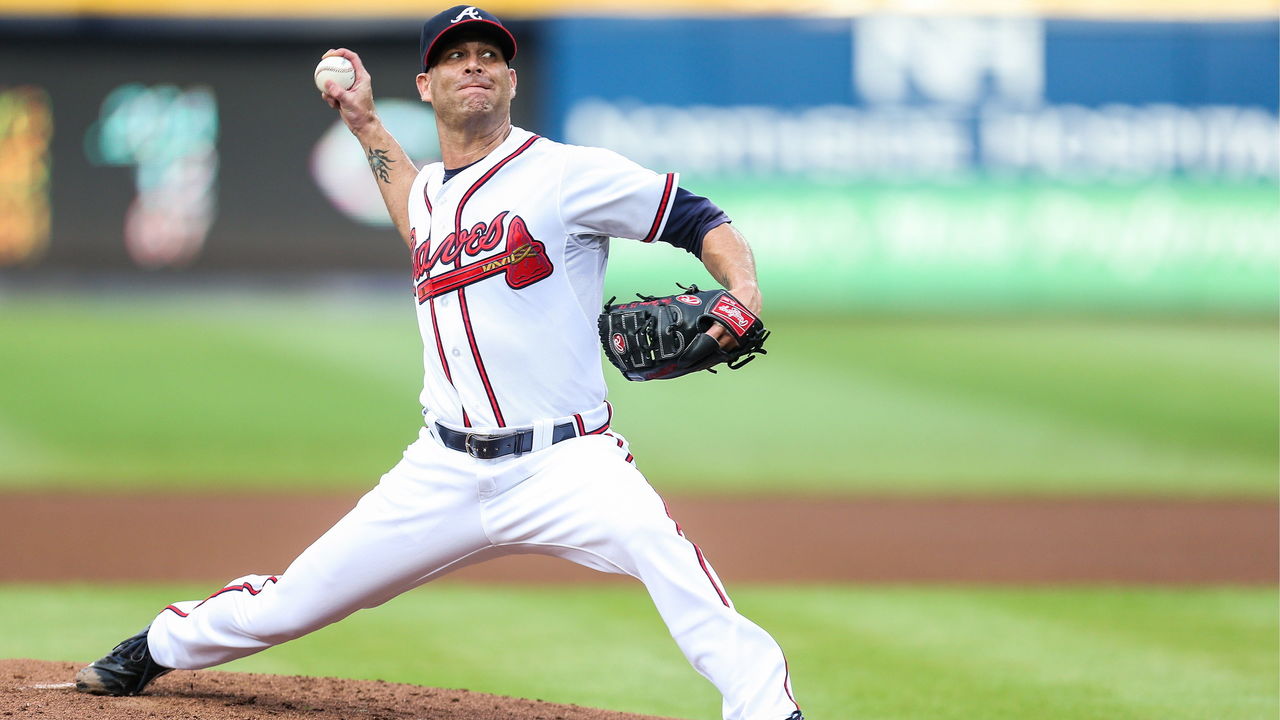 Position: SP
Teams: Athletics, Braves, Giants
JAWS: 48.1 (84th at SP)
WAR: 57.9 (79th)
Year on ballot: 2nd
| IP | W-L | ERA | WHIP | K |
| --- | --- | --- | --- | --- |
| 3126.2 | 222-133 | 3.49 | 1.24 | 2080 |
Here's another pitcher who was steady as a rock for many years, but wasn't quite up to the Hall's standard.
As part of the A's famed Big Three with Barry Zito and Mark Mulder, he helped front the staff that pushed the small-market club into some surprising playoff berths in the early 2000s. He then spent nine seasons as the Braves' quiet ace, helping them to a pair of division titles before returning to the Bay Area to become a world champion with the Giants. A devastating sinker made him a ground-ball artist with a 58% ground-ball rate that ranks 27th all time, per FanGraphs.
Hudson's stay of execution last year was quite the surprise. While an excellent pitcher and solid workhorse, he barely made it to 2,000 strikeouts, never ranked top five in that category, and never won any major awards. He's a lock for the Athletics' and Braves' Halls of Fame, but when it comes to Cooperstown, Hudson will have to buy a ticket.
Torii Hunter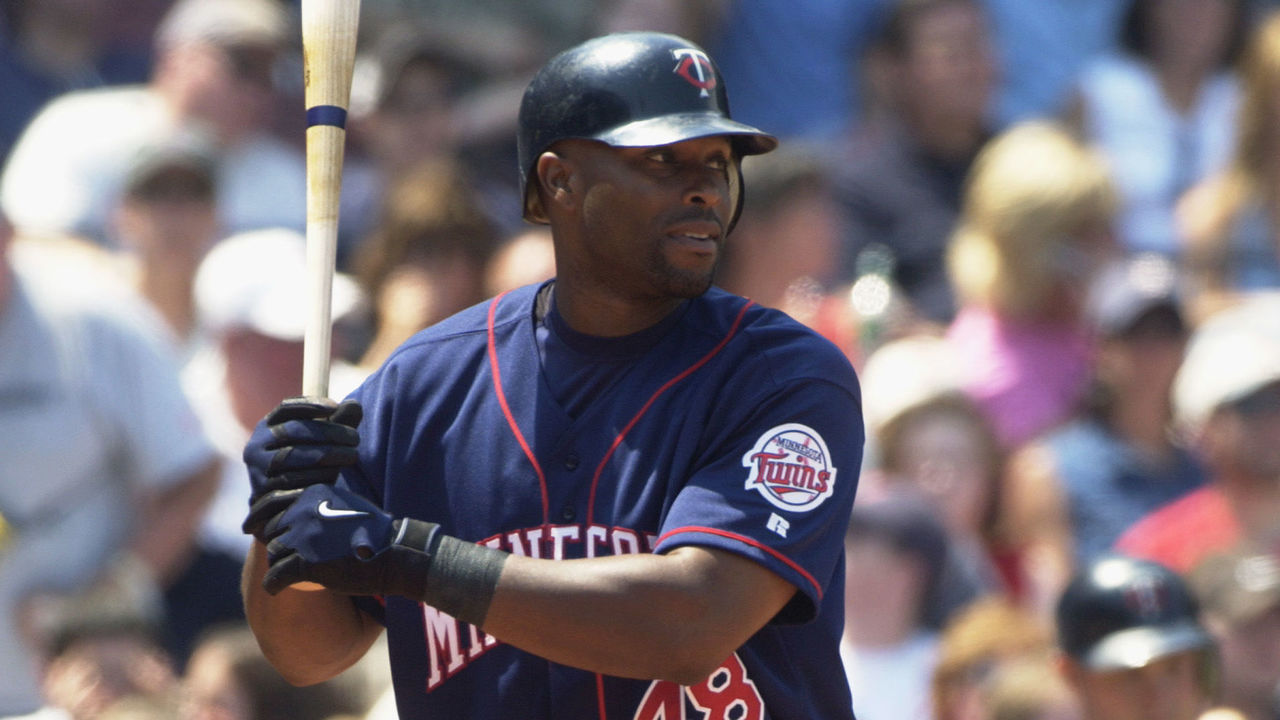 Position: OF
Teams: Twins, Angels, Tigers
JAWS: 40.7 (36th at CF)
WAR: 50.7 (26th)
Year on ballot: 2nd
| GP | BA | OPS | H | HR | RBI |
| --- | --- | --- | --- | --- | --- |
| 2372 | .277 | .793 | 2452 | 353 | 1391 |
Defense was Hunter's calling card, and there should be always be room for defense in the Hall of Fame. But he's not even close to the best defensive center fielder on this ballot.
Hunter won nine Gold Gloves in center field with the Twins and Angels; only five other outfielders won more. The five-time All-Star contributed to playoff clubs in Minnesota, Los Angeles, and Detroit, and despite his glove-first reputation, he won a pair of Silver Sluggers later in his career. He also surpassed the 2,000-hit mark, something sure to catch the eyes of some voters.
But for all of the brilliant catches he made - most memorably in the 2002 All-Star Game - his reputation might be bigger than his actual performance. Hunter ranks 78th among center fielders in fielding runs, a combination of the total zone and defensive runs saved metrics. He posted negative DRS totals in some of his later Gold Glove seasons, showing that those awards may have been won on reputation. Hunter was a great player with some tremendous seasons on both sides of the ball, but it's not enough for a plaque.
Jeff Kent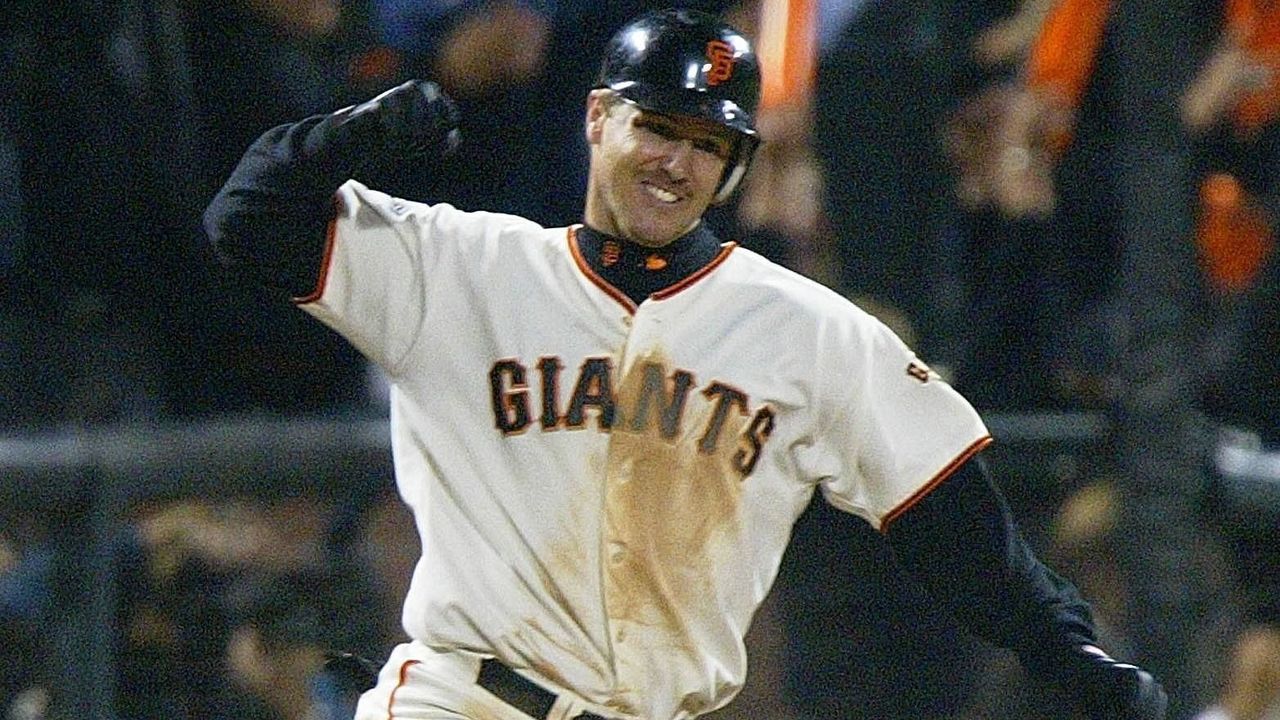 Position: 2B
Teams: Blue Jays, Mets, Cleveland, Giants, Astros, Dodgers
JAWS: 45.6 (21st at 2B)
WAR: 55.5 (19th)
Year on ballot: 9th
| GP | BA | OPS | H | HR | RBI |
| --- | --- | --- | --- | --- | --- |
| 2298 | .290 | .855 | 2461 | 377 | 1518 |
Perhaps more than any other hitter of his generation, Kent represents the schism between the Hall's old and new guard. He remains in ballot limbo (now year nine), and it's worth looking into why he's stuck.
Kent stands as one of the best offensive second basemen of all time and arguably the position's best power hitter. His 377 career homers are tops among second basemen, and he has more hits (2,461) than Ryne Sandberg. A six-time All-Star, Kent won the 2000 NL MVP and also owns four Silver Sluggers. His 123 OPS+ ranks ninth among second basemen with at least 7,000 plate appearances and fourth in the post-expansion era (since 1961).
Where he loses points is defense, especially at a position where glove work is paramount. Kent was, simply put, not a good defender, and it has a significant effect on his WAR (both versions), seven-year peak WAR, and JAWS scores. His minus-0.1 dWAR (Baseball Reference) is miles away from the nearest Hall of Fame second baseman.
Supporters contend that Kent's offensive brilliance outweighs the porous defense while noting that he was never linked to steroids at the height of the PED era. Others don't back his enshrinement for a variety of reasons, including his notoriously prickly personality. With this kind of polarizing case on a crowded ballot in front of a changing electorate, it's easy to see why he's trapped in no-man's land. Fortunately for Kent, he should find more friends on the Era Committees, and he'll be eligible there after his BBWAA clock runs out next year.
Jimmy Rollins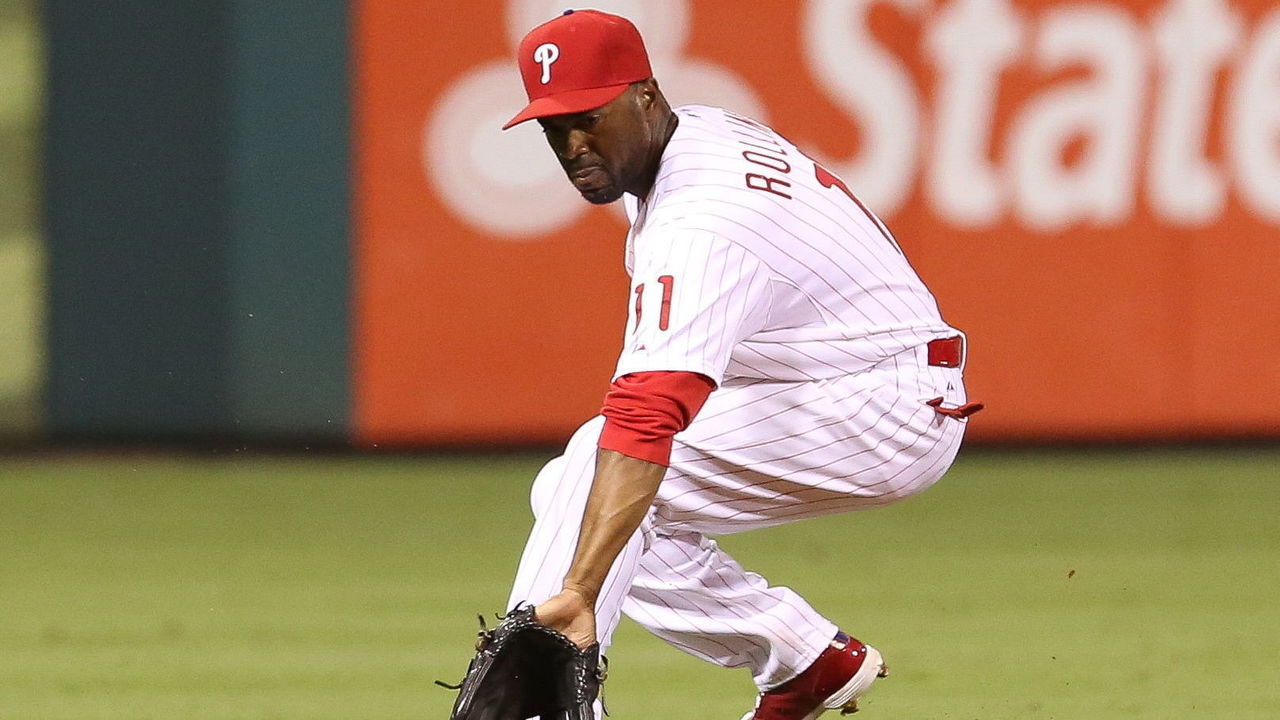 Position: SS
Teams: Phillies, Dodgers, White Sox
JAWS: 40.1 (32nd at SS)
WAR: 47.6 (26th)
Year on ballot: 1st
| GP | BA | OPS | H | HR | RBI | SB |
| --- | --- | --- | --- | --- | --- | --- |
| 2275 | .264 | .743 | 2455 | 231 | 936 | 470 |
Rollins was one of the leaders of the Phillies' NL East dynasty in the early 2000s. His best year came in 2007, when he led the Phillies to a division title by producing just the fourth (and still the most recent) 20-homer, 20-steal, 20-double, and 20-triple season in history - with 212 hits for good measure. Rollins won two pennants and a World Series, six division titles, and four Gold Gloves, and he's the Phillies' all-time hits leader. He's one of only three shortstops with at least 200 homers and 2,400 hits; the others are Derek Jeter and Cal Ripken Jr. And while his 95 OPS+ is low, it's still higher than some Hall of Fame shortstops, including Ozzie Smith and Luis Aparicio.
Of course, Smith and Aparicio made up for their lower offensive outputs with unmatched defensive brilliance, and though Rollins has the hardware, he wasn't close to that level. He ranks eighth in DRS, a metric FanGraphs has tracked since 2003, but lags well behind the pack in Baseball Reference's fielding runs, which encompasses all eras. By JAWS and WAR, he's also near the bottom of the pack in comparison with Hall of Fame shortstops. He was a very good hitter who won awards and has a ring, but 2007 aside, he was never great.
Rollins is polling at 11.5% and likely has enough votes to hang around another year. Will he climb like Walker, get stuck like Kent, or go two-and-out in 2023? No matter what happens, it'll make for some fascinating debates.
Comments
✕
2022 Baseball HOF: Intriguing cases linger at bottom of ballot
  Got something to say? Leave a comment below!