Each NL team's most untouchable player
Justin K. Aller / Getty Images Sport / Getty
Not many players are genuinely worthy of the "franchise cornerstone" title, but there are certain players a club will always favor building around. Here's one player each NL team would never trade ... even if there's a fire.
For the AL list, click here.
Arizona Diamondbacks: Jordan Lawlar, SS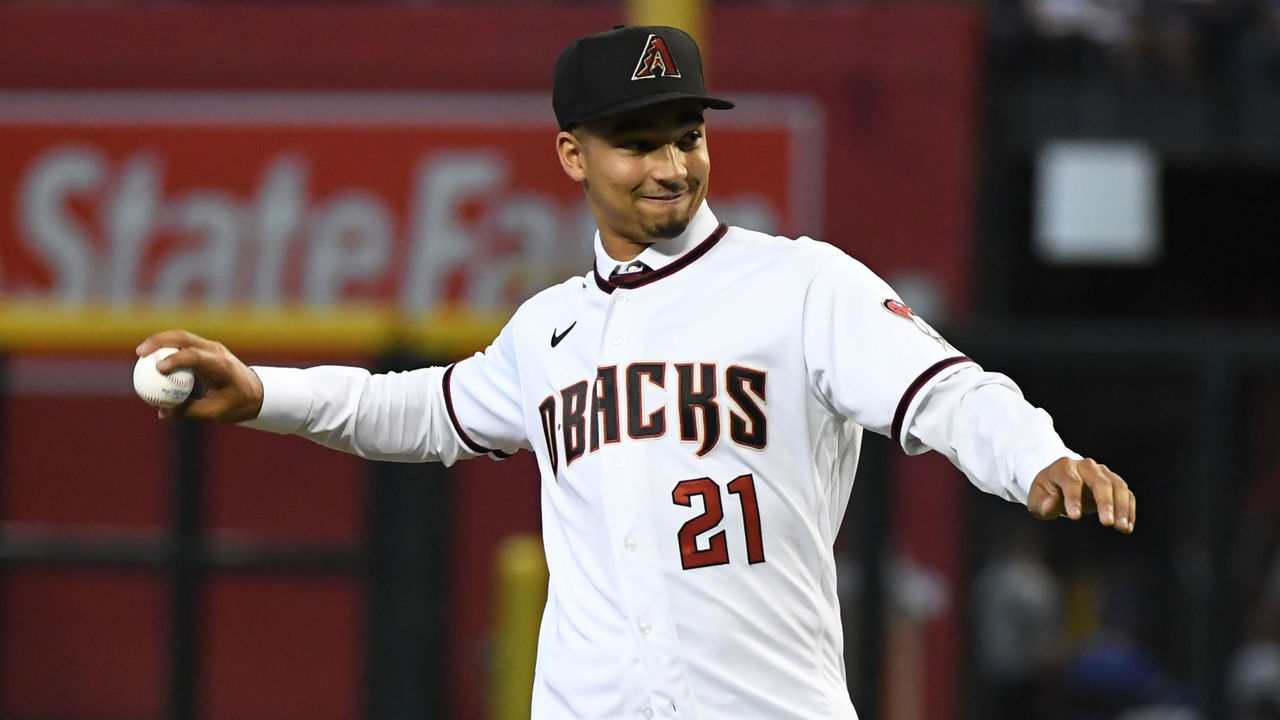 There's a case to be made for Zac Gallen, who's perhaps baseball's most unsung ace. However, even though he's merely 26 years old and has four years of team control remaining, Gallen could be made expendable at some point as the Diamondbacks' next window of contention likely isn't for a while.
Lawlar, though, was arguably the best player in the 2021 MLB Draft despite slipping to the D-Backs at sixth overall. Now, if there's any team prone to haphazardly trading away its first-round picks - a la Dansby Swanson for Shelby Miller - it's Arizona. However, that was the work of a previous regime, and Mike Hazen has built the farm system into one of the league's best.
Lawlar underwent shoulder surgery last August, which is an ominous start to a pro career, but he's still believed to be an elite fielder with great speed and decent pop at a premium position. Honorable mention goes to fellow top prospects Corbin Carroll and Alek Thomas, who'd also be difficult for other teams to lure away at this point.
Atlanta Braves: Ronald Acuna Jr., OF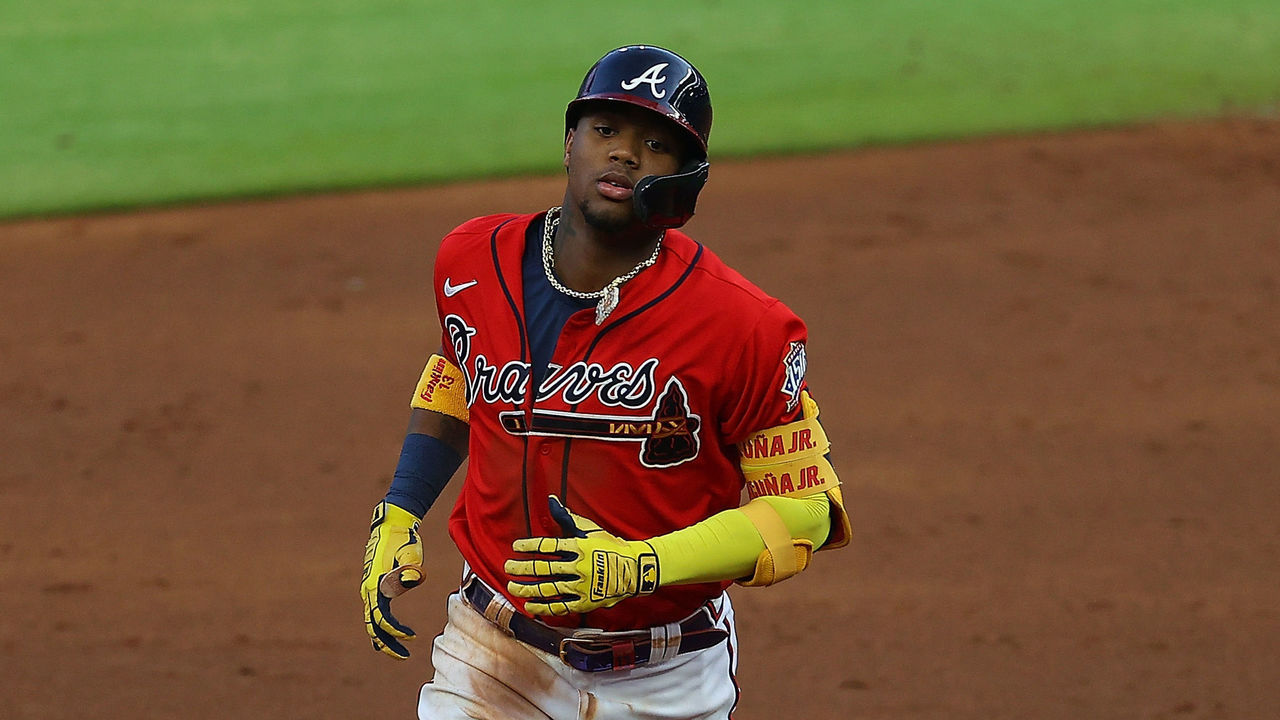 Acuna is arguably the founder of the pre-arb extension, as he inked an eight-year, $100-million deal with the Braves as a 21-year-old with less than one year of service. And since he provides superstar production at a well-below market price, he's likely the sport's most untouchable player.
With the benefit of retrospect as other stars land their mega extensions before hitting free agency, Acuna's deal looks so team-friendly that the Braves would be incredibly foolish to ever humor moving him. Including two team options for 2027 and 2028 that extend the contract through his age-30 campaign, the superstar outfielder is owed a maximum of $117 million over the next seven years.
Even if the two-time All-Star and Silver Slugger has lasting issues from last year's ACL injury - which spoiled a potential MVP season - the Braves can get out of the deal only paying $93 million over the next six seasons. For context, the Rays just inked star prospect Wander Franco to an 11-year, $182-million deal. Acuna walked so Franco could run.
Chicago Cubs: Nick Madrigal, 2B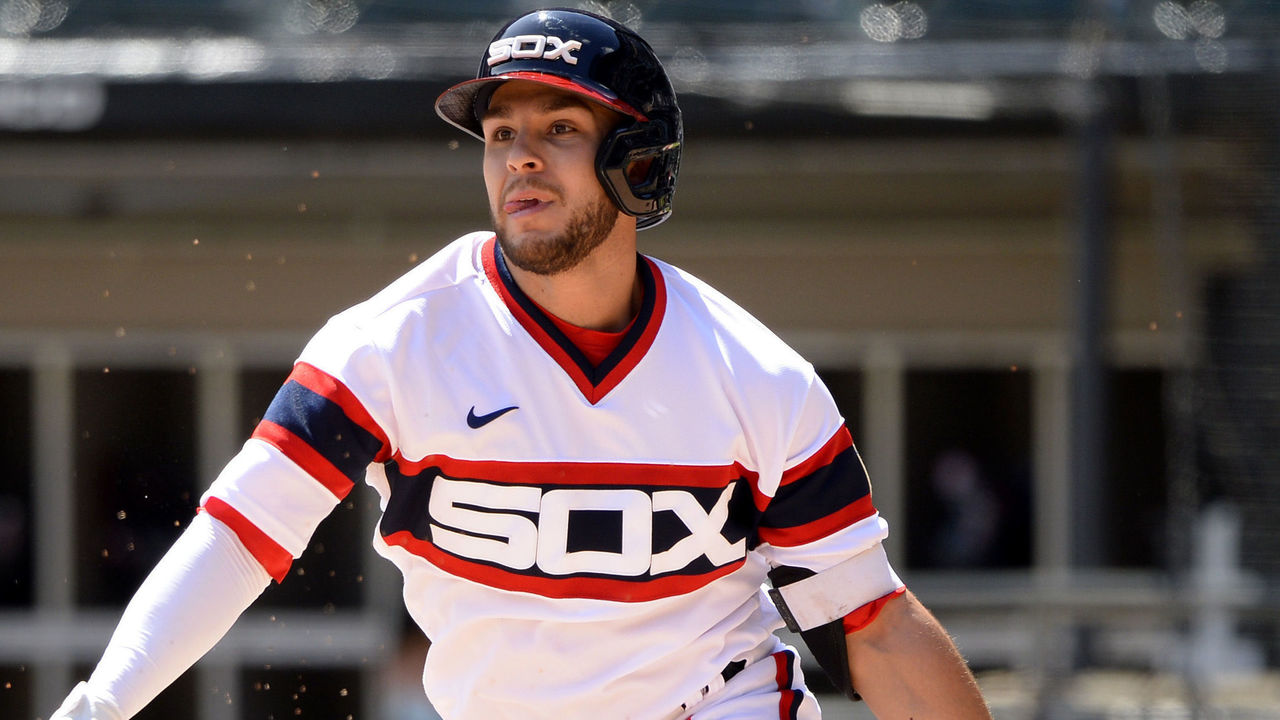 The Cubs are a tough one because it's not really clear who they can build the next contender around. However, landing an injured Madrigal from the White Sox for Craig Kimbrel seems like a coup the club will likely want to flaunt in the faces of its crosstown rival for at least a decade.
As a prospect, Madrigal shot through the ranks with elite contact skills. It's a talent that isn't really preferred in the modern game with the advent of the shift. Most players opt for walks or try to hit the ball over the fence as balls in play lead to outs more often now than in any other era.
But not Madrigal. Since breaking into the majors in 2020, "Nicky Two Strikes" ranks first among players who have at least 300 plate appearances with a 92% contact rate. And it's not like he's swinging at everything, either; he still shows some discipline with a pretty average 44.5% swing rate. It's just when he swings, he rarely ever misses, leading to a league-best 7.4% strikeout rate. So long as he makes it work, the Cubs will prefer building around him to fellow middle infielder Nico Hoerner, who's developed slower than expected.
Cincinnati Reds: Jonathan India, 3B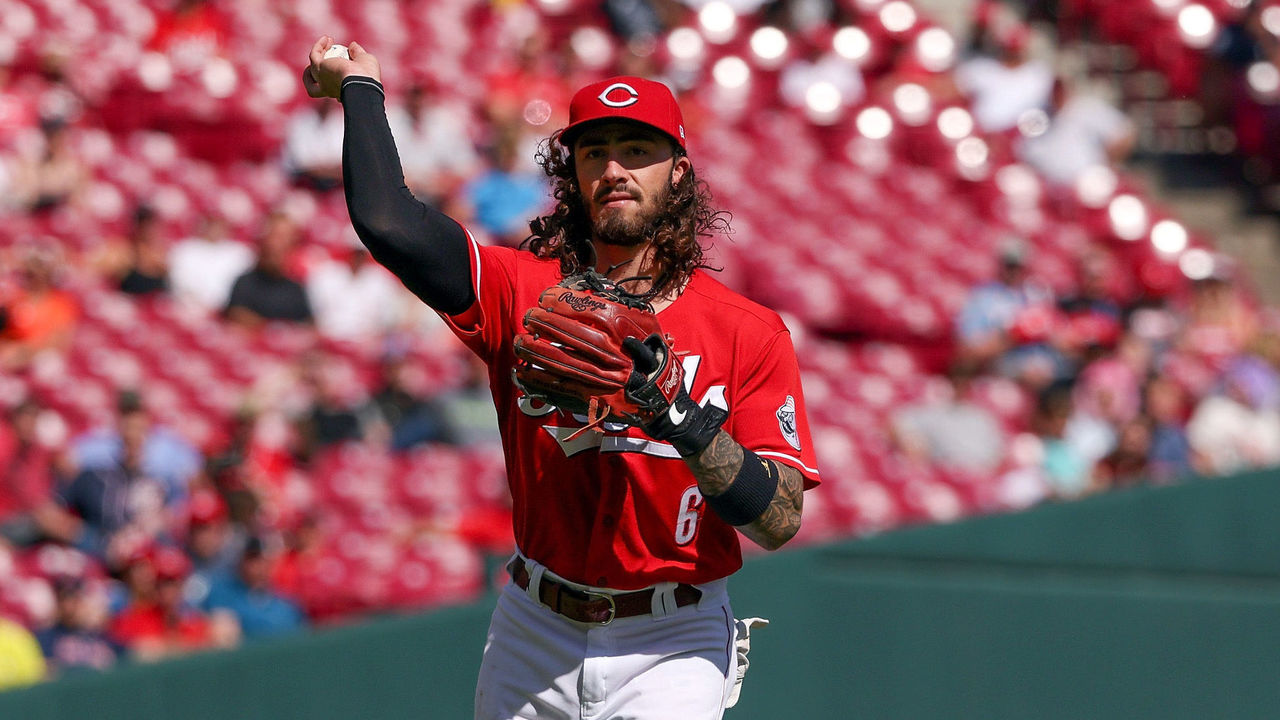 India has become everything the Reds could've imagined when they took him fifth overall in the 2018 draft. The infielder showed progress at every minor-league level before skipping Triple-A due to the pandemic. However, that didn't seem to stunt his growth much, as he hit .269/.376/.459 with 21 homers and 12 steals in 2021 en route to winning NL Rookie of the Year. He's not only earned praise from teammate Joey Votto, but India is also Votto's mom's favorite player. If that's not a sign to build around someone, I'm not sure what is.
Colorado Rockies: Zac Veen, OF
The Rockies have had a handful of players worthy of building around, but they're all somehow gone. Perhaps Brendan Rodgers is their most key piece right now, particularly since their current general manager drafted him third overall right after Alex Bregman. However, Rodgers hasn't developed as expected and is now entering his age-25 season.
Meanwhile, Veen fell into the team's lap at ninth overall in the 2020 draft and has already shown prolific pop as a teenager in A-ball, hitting 15 homers over 106 games. That amount of power at Coors Field? There's no way a team screws up this opportunity. Even the Rockies.
Los Angeles Dodgers: Walker Buehler, SP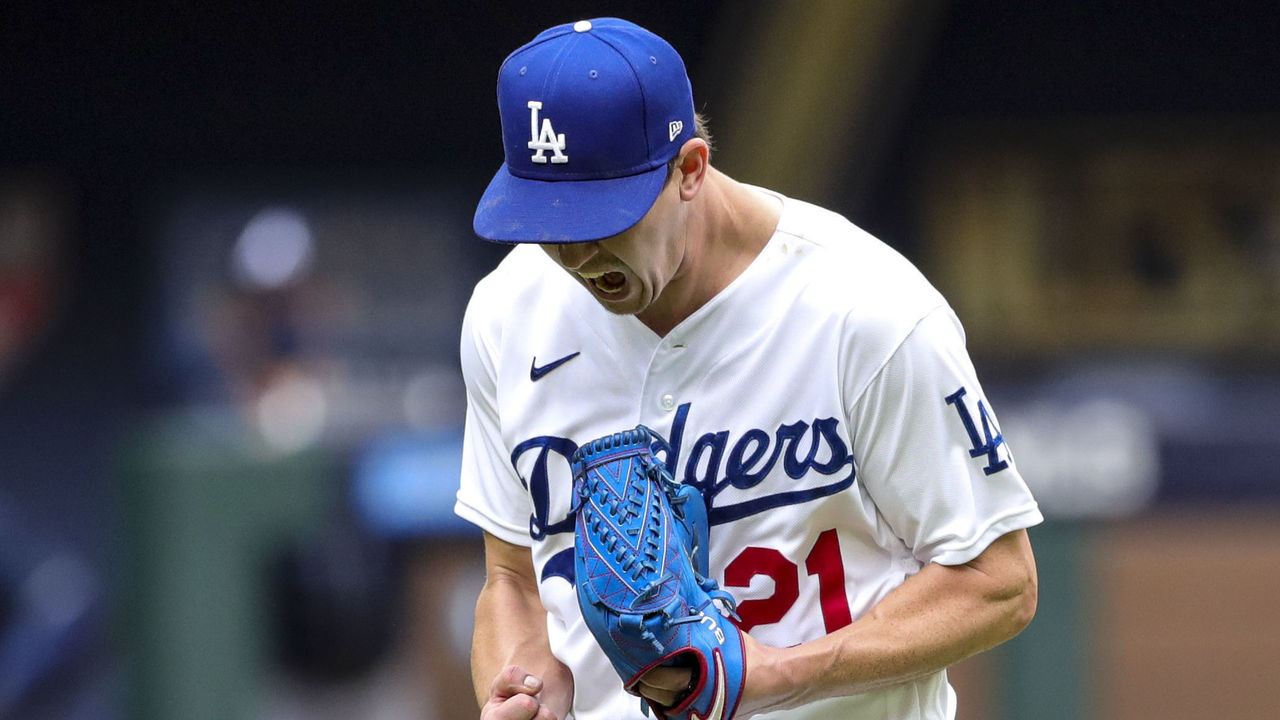 With Clayton Kershaw still a free agent and Max Scherzer landing with the Mets, Buehler has become the Dodgers' de facto ace. But even that doesn't really give the right-hander a fair shake. Since 2018 - which marked Buehler's first full season at 23 - only two qualified starters have thrown more innings and posted a better ERA and FIP: Jacob deGrom and Scherzer.
There are a couple of offensive players the Dodgers could consider untouchable as well: Trea Turner, Will Smith, Mookie Betts, perhaps even Cody Bellinger coming off a down year. But Buehler now leads the rotation, even if Kershaw - their titular ace - returns. And that's an important distinction that separates Buehler from L.A.'s myriad of elite bats.
Miami Marlins: Jazz Chisholm Jr., SS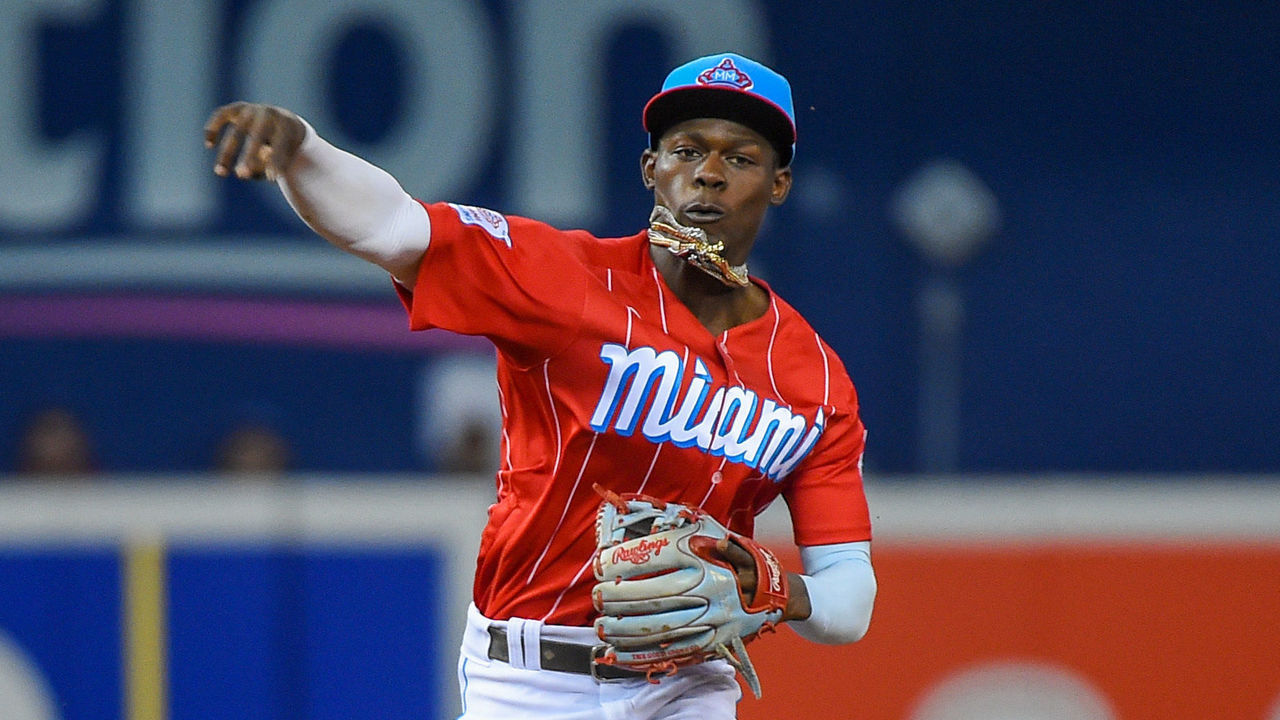 There's a case to be made for a few Marlins players, most notably NL Rookie of the Year runner-up Trevor Rogers. However, Miami currently has upward of seven players vying for spots in the starting rotation, and a lot can land certain ways.
Meanwhile, Chisholm has game-changing power and speed with a glove that can stick at short if Miguel Rojas ever steps aside. The 23-year-old also has a serious strikeout issue that he needs to curb, but his 18 homers and 23 steals over 124 games last year show that even his floor is impressive. If he figures out how to work a walk in a lineup with some more protection, Chisholm could quickly threaten 30-30 or even 40-40.
Milwaukee Brewers: Corbin Burnes, SP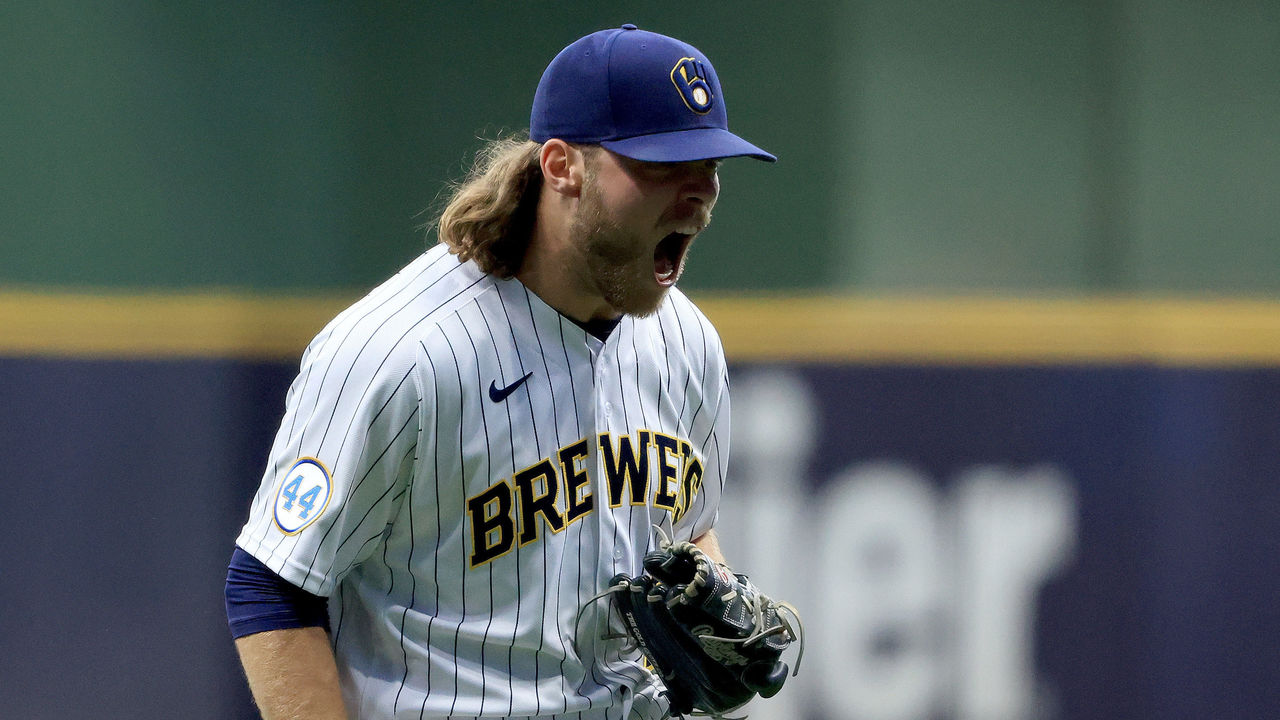 With Christian Yelich no longer looking like a perennial MVP candidate, Brewers fans should feel most safe buying the reigning NL Cy Young winner's jersey.
It took a while for Burnes to bloom, as he wrestled problematic walk issues early in his career. Now, though, the righty should be considered among the league's best starters for years to come and is just now entering his first year of arbitration eligibility. The only remaining shot against him is that he hasn't logged many innings. But when you're pitching like an elite reliever for six-plus frames every time out, then 167 innings for the season is just fine.
Brandon Woodruff and Willy Adames would also be incredibly difficult to pry away from Milwaukee now, with both entering their first year of arbitration as well.
New York Mets: Jacob deGrom, SP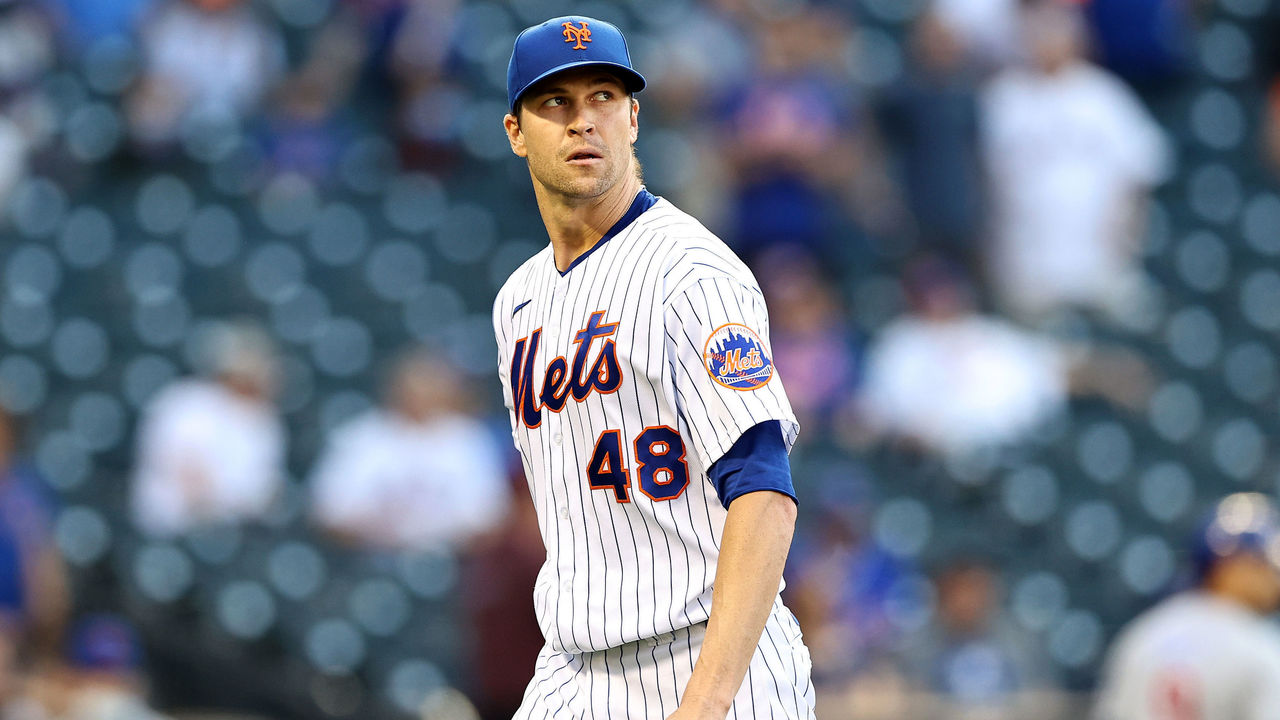 What more can you say about deGrom? The two-time Cy Young winner is a generational talent, though health is becoming something to worry about after he missed half the season with an ominous elbow injury.
That being said, deGrom was as dominant as ever over his 15 starts last year, authoring a magnificent 1.08 ERA and 1.24 FIP. Even further, he's owed a maximum of $100.5 million over the next three seasons, which is expensive but a fraction of what he'd get on the open market. That's especially considering the fact his new teammate, Scherzer, is three years older and could make $130 million over the same span.
Philadelphia Phillies: Bryce Harper, OF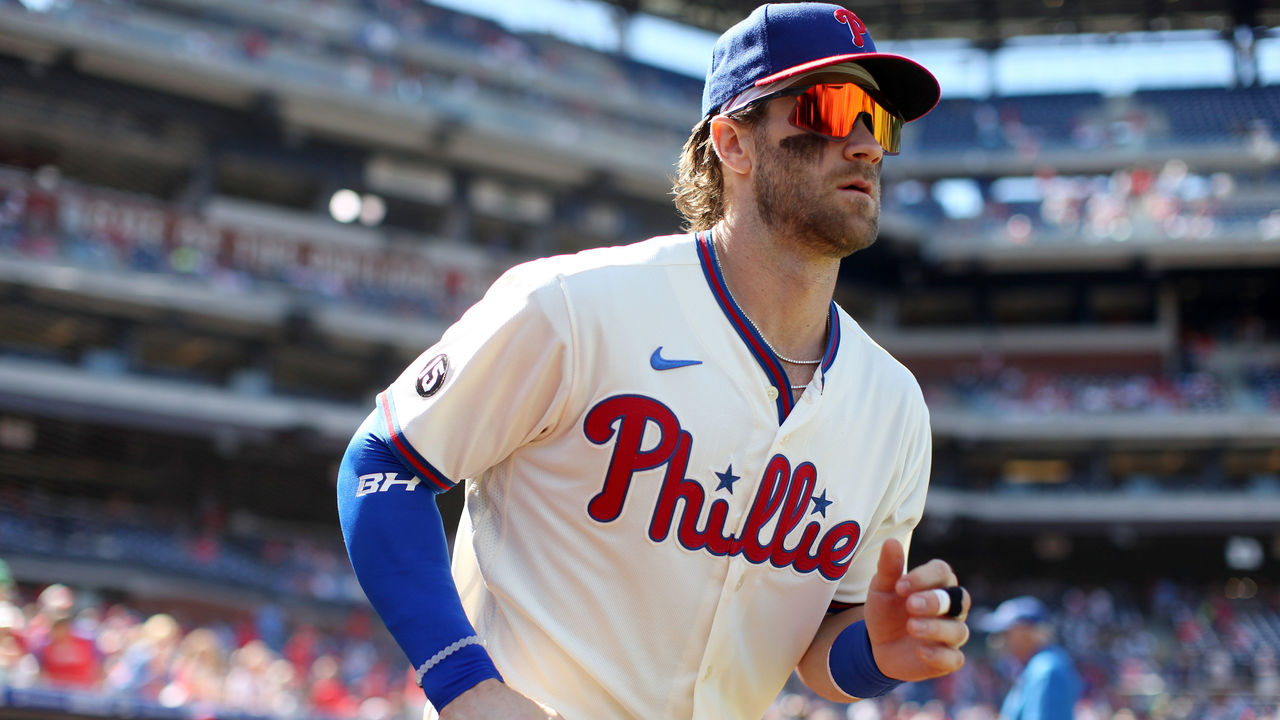 Usually, a player on a megadeal like Harper's could be made available for the right return. However, there's no way the Phillies would deal their future Hall of Famer with a chance to get him into Cooperstown wearing their hat.
Fresh off his second MVP award - becoming only the fifth player to earn the honor with two different teams - Harper is heading into his age-29 season and should still be considered at or near his peak for the next four years. After that, he'll be owed $153 million over the next six years. Given the way current contracts are heading, that's not bad. It'd be nice, though, if Dave Dombrowski could build a winner around Harper during those prime years so he can help bring a championship to Philadelphia.
Pittsburgh Pirates: Ke'Bryan Hayes, 3B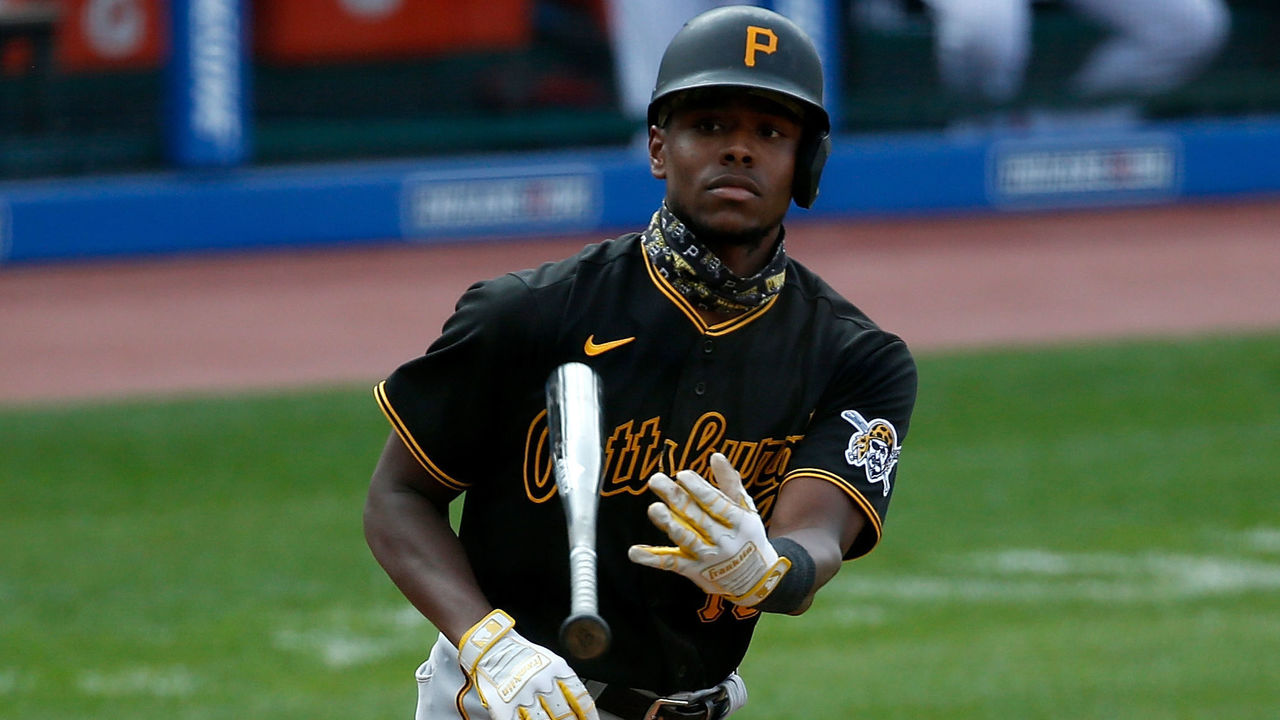 On the surface, it really doesn't seem like the Pirates have much. Ben Cherington has teared down the roster substantially since taking over as GM. However, there are a couple of Pittsburgh players worth building around, and that conversation starts with Hayes.
The stud third baseman is coming off a down year during which he dealt with hand and wrist injuries. However, he showed immense promise during his healthy stint in the pandemic-shortened 2020 season, hitting .376/.442/.682 with five homers and one steal. Another option could be shortstop Oneil Cruz.
San Diego Padres: Fernando Tatis Jr., SS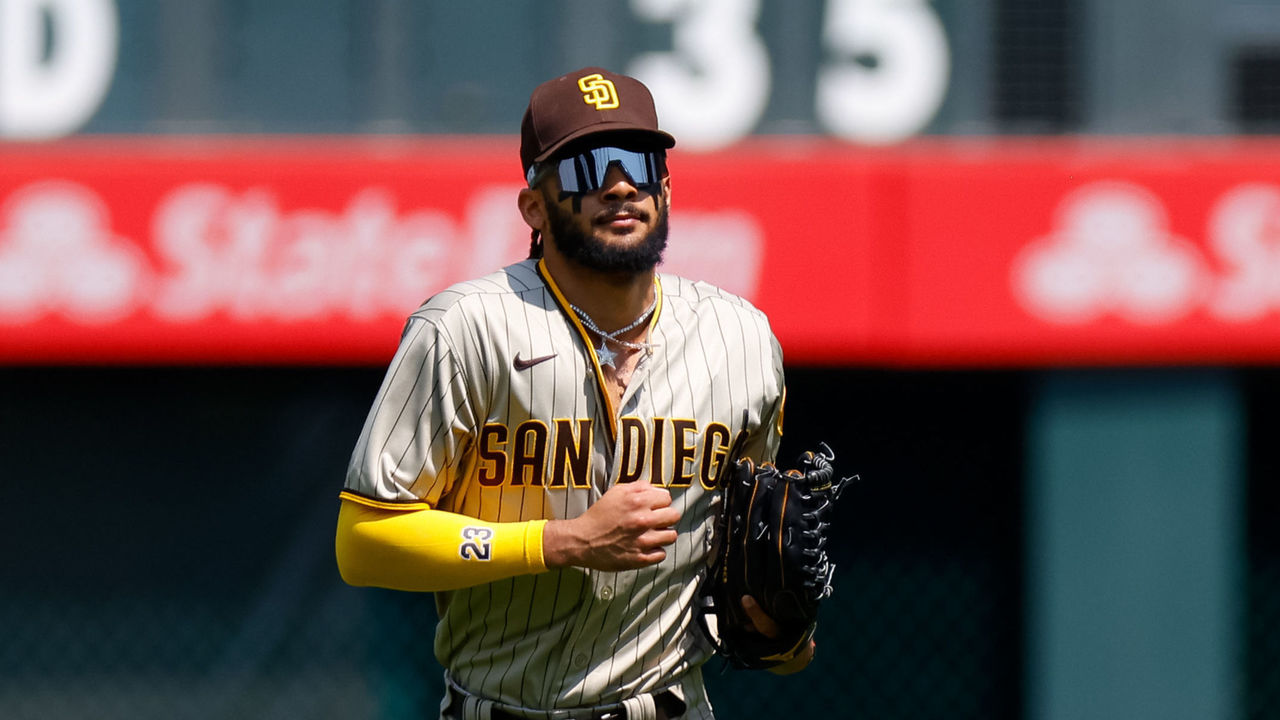 When the Padres signed Tatis to a 14-year, $340-million extension, it effectively made the superstar shortstop a Friar for life. So, what's changed less than one year later?
There may eventually come a time when the Padres want to rid themselves of the financial obligation, especially if Tatis' shoulder injury forces him to outfield duties for the rest of his career. However, he's still in the inexpensive portion of the deal - Tatis is owed roughly $25 million over the next three years - and is an unbelievable hitter no matter what position he's at. In each season, he's posted at least a 150 wRC+ and is just about to enter his age-23 campaign.
San Francisco Giants: Logan Webb, SP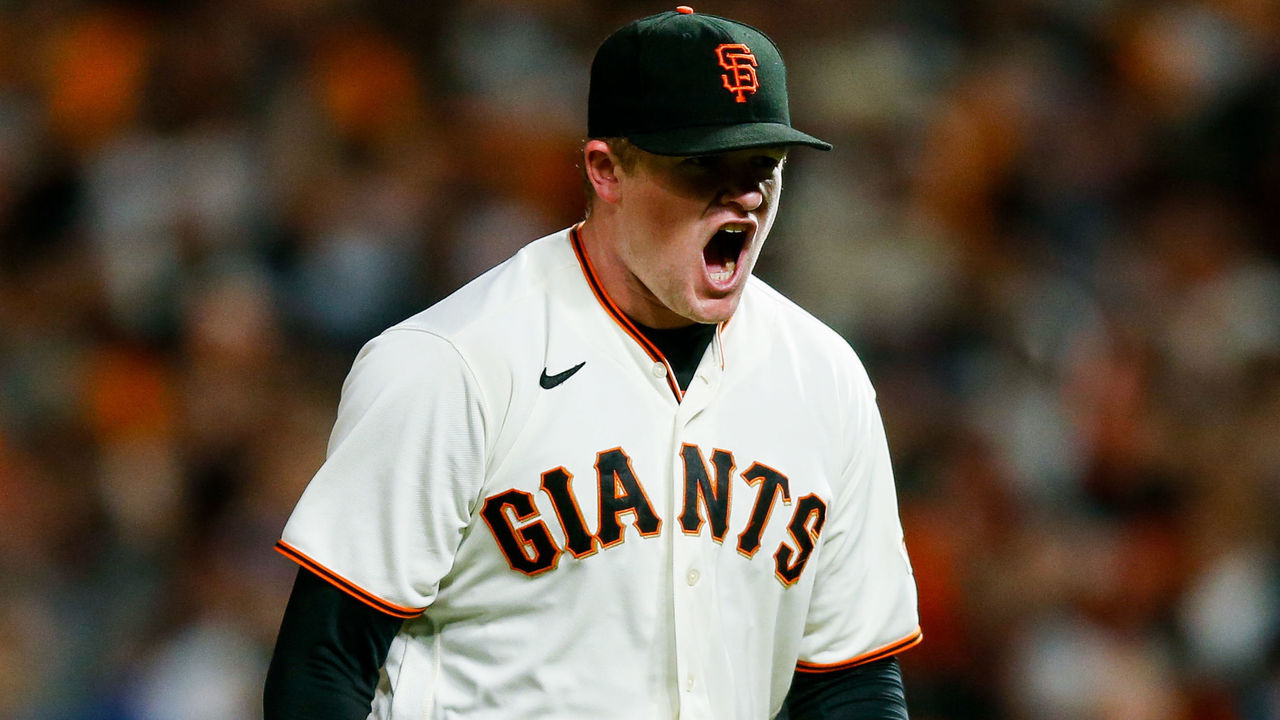 For such an elite team, finding a player the Giants front office would deem untouchable is somewhat difficult. But that's what happens after you suddenly get the most out of a roster replete with veterans.
While Evan Longoria, Buster Posey, Brandon Crawford, and a whole host of others seemed to have career years last season, an ace quietly developed to lead San Francisco's staff. Webb, 25, is still pre-arbitration for one more year and should play a huge role in the team's success. Seemingly coming out of nowhere, the former fourth-round pick posted a 3.03 ERA and 2.72 FIP over 148 1/3 innings.
St. Louis Cardinals: Dylan Carlson, OF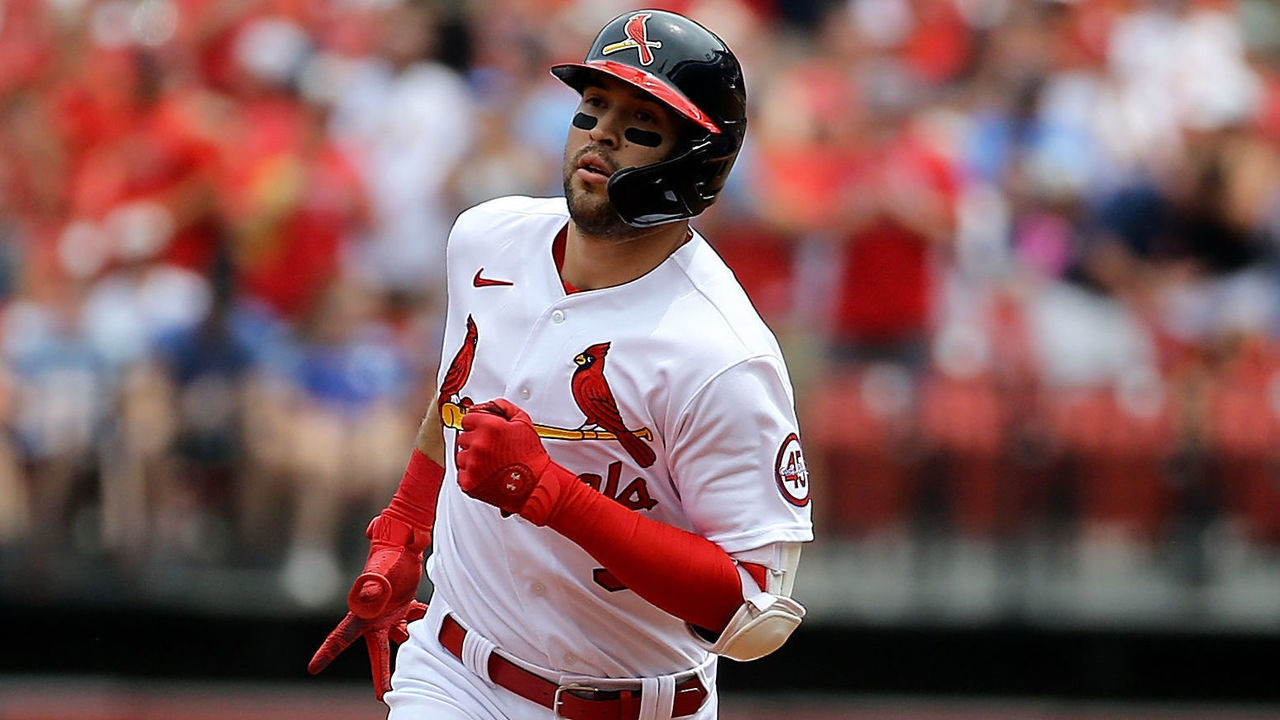 There's a strong case to be made this should be staff ace Jack Flaherty. However, the right-hander spent the majority of last season on the injured list, missing time with shoulder ailments. Even further, he's two years away from testing free agency so, like it or not, there's a path where the Cardinals at least dangle his name on the trade market.
However, with an aging Paul Goldschmidt and Nolan Arenado, there's no way they would humor trading away a star outfielder who can immediately help propel the club into contention. Carlson, 23, hit .266/.343/.437 with 18 homers and two steals in his first full season last year and is under team control through the 2026 campaign. His plate approach is great, and the power might just be developing.
Washington Nationals: Juan Soto, OF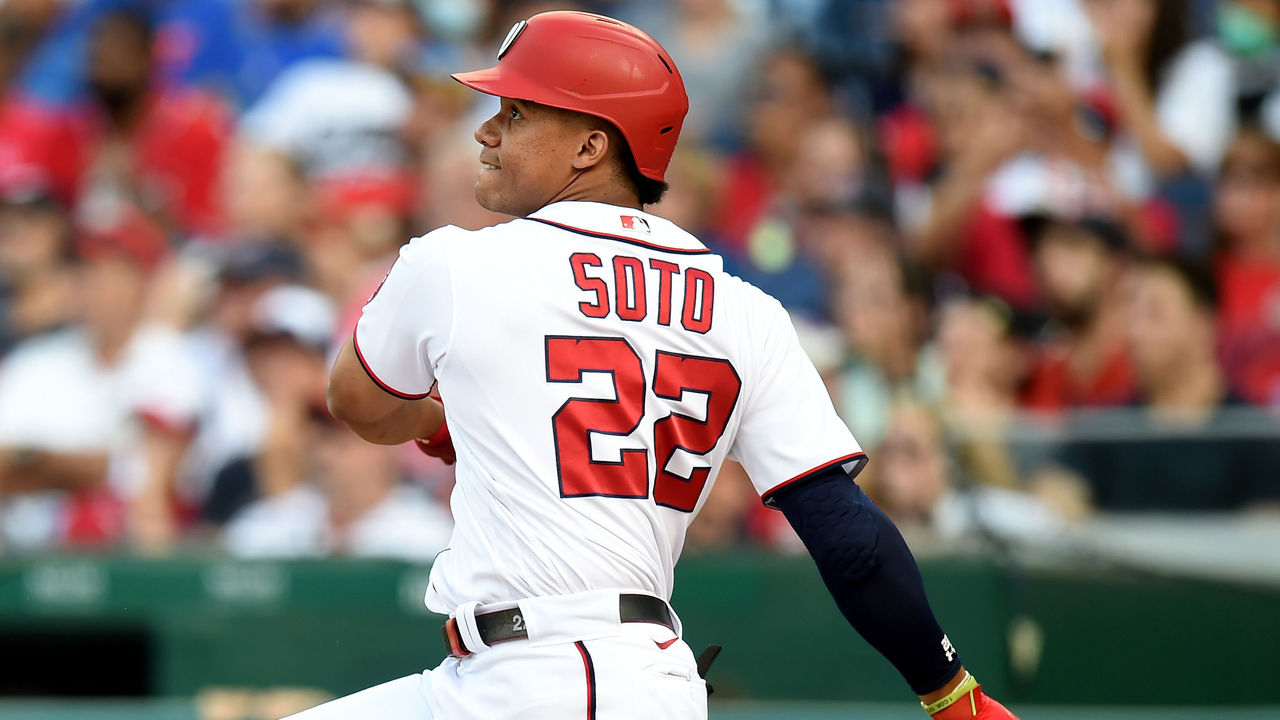 Soto isn't just the most untouchable player on the Nationals - he might be the most untouchable in the sport, alongside Acuna, Tatis, or Franco. And if Soto isn't, the executives that would even entertain trading away the 23-year-old phenom should be run out of baseball.
There might come a time over the next couple seasons where Soto hits the trade block, but that can easily be resolved by giving him a Tatis-like extension or more - whatever he wants, really. Soto's slated to hit free agency following the 2024 campaign; perhaps ownership is sheepish about making a huge financial commitment and prefers hitting the reset button a little harder if neither Keibert Ruiz nor Josiah Gray - the prospect haul for Scherzer - blooms as expected.
The Nats already let one player on this list walk (Harper), but they could, and should, prevent that this time around for a star of Soto's caliber. And who knows, maybe when Soto is winning his second MVP award, he'll still be in a Nats uniform.
Comments
✕
Each NL team's most untouchable player
  Got something to say? Leave a comment below!