theScore's MLB editors Simon Sharkey-Gotlieb, Bryan Mcwilliam, Tom Ruminski, and Jason Wilson answer some of the biggest questions six weeks into the 2021 season:
Which team has been the most surprising?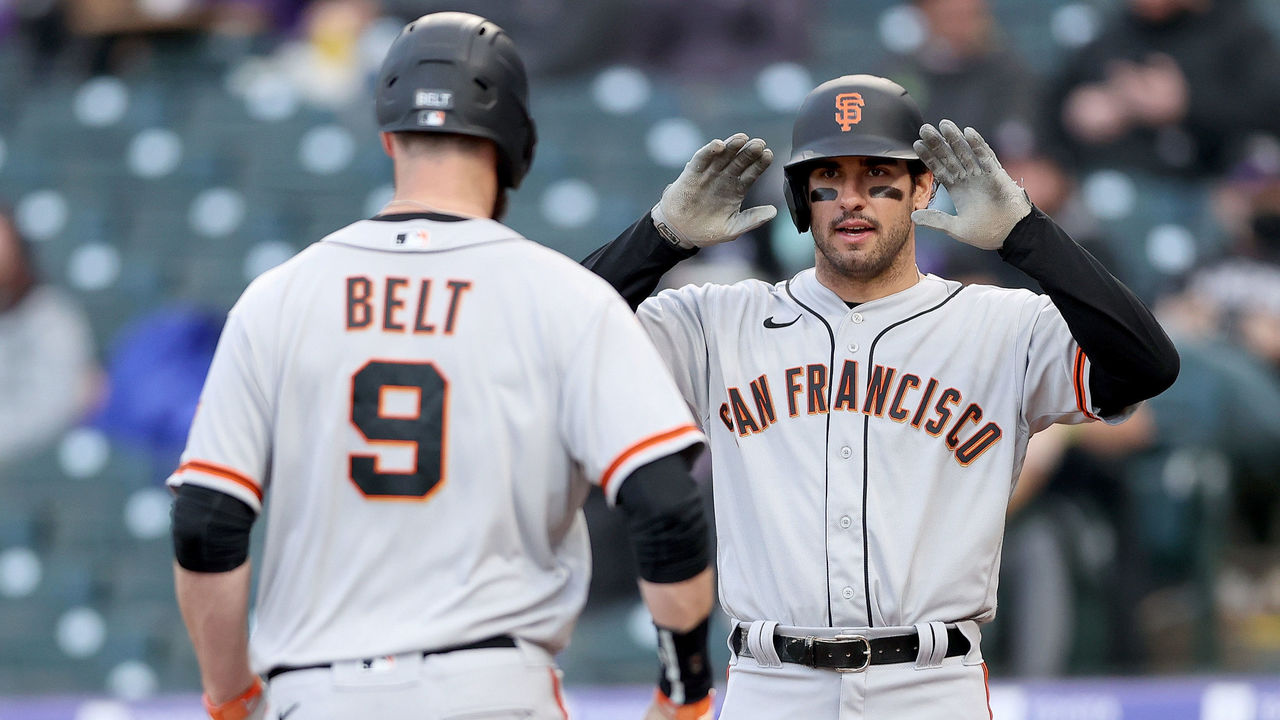 San Francisco Giants: Somehow, it's the Giants - not the powerful Dodgers or Padres - who are sitting atop the NL West after a month-plus. Gabe Kapler's team has done it despite a boatload of injuries, and thanks to some great pitching. Kevin Gausman has continued last year's resurgence, while newcomers Anthony DeSclafani and Aaron Sanchez have been pleasant surprises. Offensively, it's been veterans Buster Posey and Evan Longoria leading the way with renaissance seasons. On the other side, they've had a relatively easy schedule thus far outside of a few series against San Diego, and it'll stay that way until they face the Dodgers for the first time later this month. So that begs the question: Will it last? And the truth is, it's hard to say right now. - Sharkey-Gotlieb
Boston Red Sox: The Red Sox are tied for the most wins in the majors and sit atop the AL East. This comes after many predicted the club to finish fourth behind the Yankees, Blue Jays, and Rays. Boston's offense, thanks to a big bounce back from J.D. Martinez, leads all of baseball with a 20.4 offensive rating, according to FanGraphs. The team's pitching, which was supposed to be a weakness, owns the second-best fWAR (5.4). The Red Sox should also get a boost when Chris Sale rejoins the team at some point this season after recovering from Tommy John surgery. - Ruminski
Oakland Athletics: Oakland looked poised to take a step back after losing Liam Hendriks and Marcus Semien to free agency and watching closer Trevor Rosenthal go down with an injury before the season started. The A's gave doubters further credence by opening the campaign 1-7. Since then, they've won 19 of 26 and sit atop the AL West. Matt Olson, Ramon Laureano, and Jed Lowrie have led the charge on offense, while Chris Bassitt, Cole Irvin, and Sean Manaea have done yeoman's work in the rotation. The lesson? Write the A's off at your own risk. - Wilson
Which offseason acquisition has been most disappointing?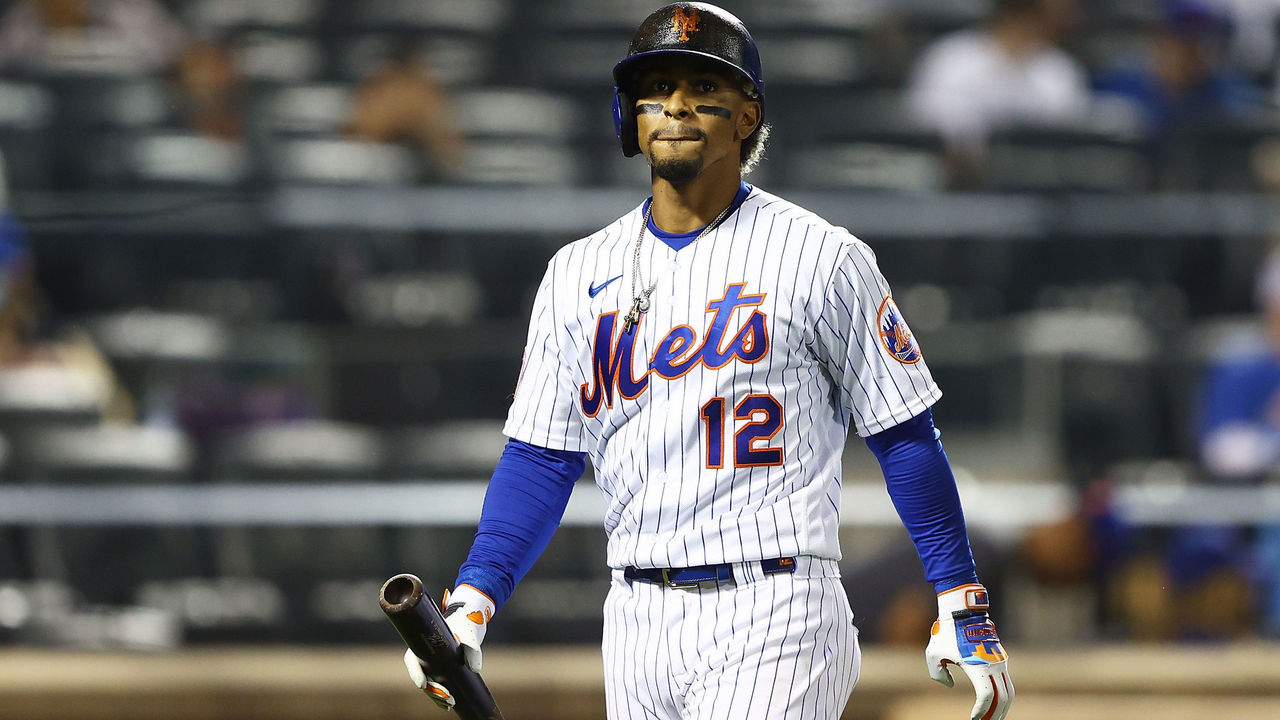 Francisco Lindor: To say the four-time All-Star has been a disappointment with the Mets would be a colossal understatement. Lindor is slashing .175/.302/.247 with two home runs and zero stolen bases over 27 games. This isn't the type of production expected from a player on a $341-million contract. The star's struggles, along with several other key members of the offense, resulted in hitting coach Chili Davis getting fired. - Ruminski
George Springer: This isn't an indictment of Springer's skills or a suggestion that the Blue Jays made a mistake when they signed the outfielder to a six-year, $150-million contract this winter. Nor is it casting blame on him for what amounts to a couple of freak injuries. But, seeing the 32-year-old limited to just four games and 18 plate appearances can only be characterized as massively disappointing. - Wilson
Josh Bell: The Nationals attempted to address their lack of homers in 2020 by trading for Bell during the offseason, but the early results are hugely underwhelming. Bell has just three homers and 10 RBIs, while his .319 slugging percentage ranks 202nd out of 251 hitters with at least 70 plate appearances. - Mcwilliam
Which offseason acquisition has been most impressive?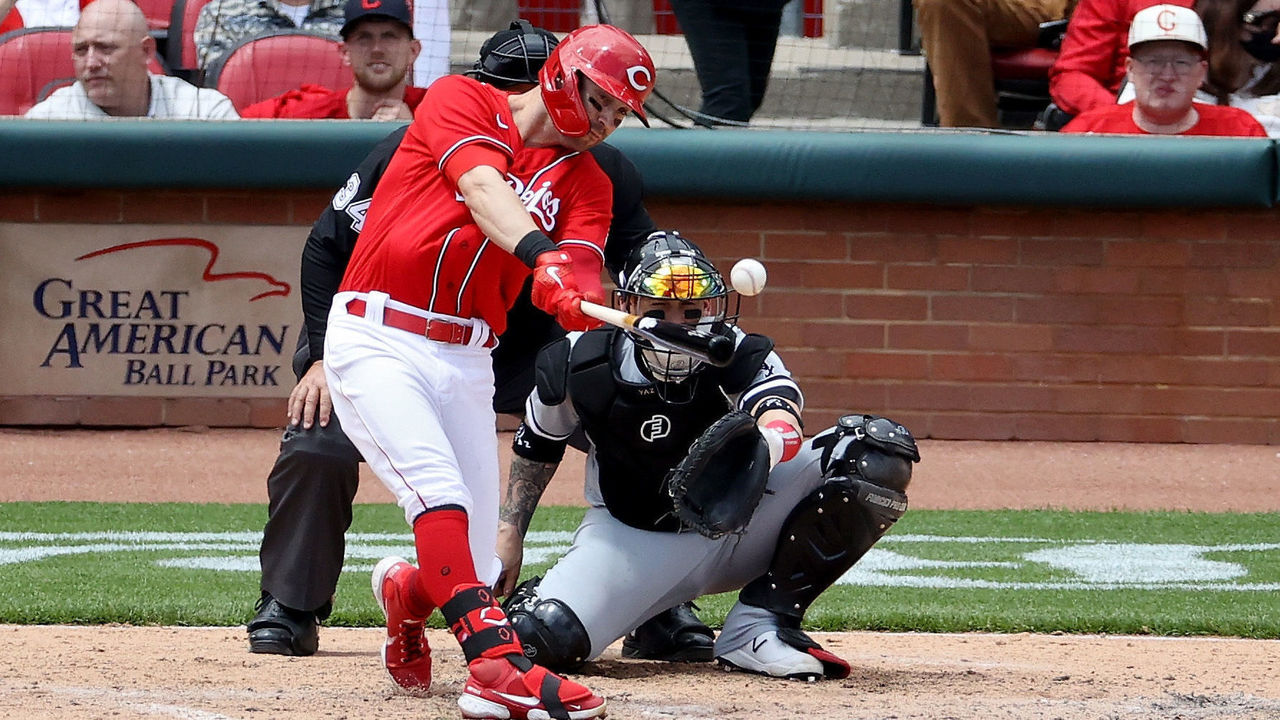 Tyler Naquin: It's hard to imagine the Reds thought they would get elite production from Naquin when he signed a minor-league deal. The 30-year-old has been a revelation with six homers, 19 RBIs, and a .864 OPS in 26 games. Sustainability will be a question moving forward. However, Cincinnati may have found a diamond in the rough. - Ruminski
Anthony DeSclafani: The Giants' one-year deal with DeSclafani has been a terrific under-the-radar signing. The 31-year-old already surpassed his innings total from last season and owns career-best marks in WHIP (0.94) and FIP (3.32). His 2.40 ERA ranks 12th in the NL - far better than the 7.22 mark he posted in 2020. - Mcwilliam
Joe Musgrove: It seemed like Musgrove would mostly serve as the Padres' fifth starter when they acquired him with the team already adding Yu Darvish and Blake Snell to the rotation. The San Diego native has exceeded expectations, especially since tossing the first no-hitter in franchise history. He's also shown that his inflated strikeout numbers from 2020 may not have been a fluke as he's punched out 47 batters in 34 innings. - Wilson
Which team's slow start is most concerning?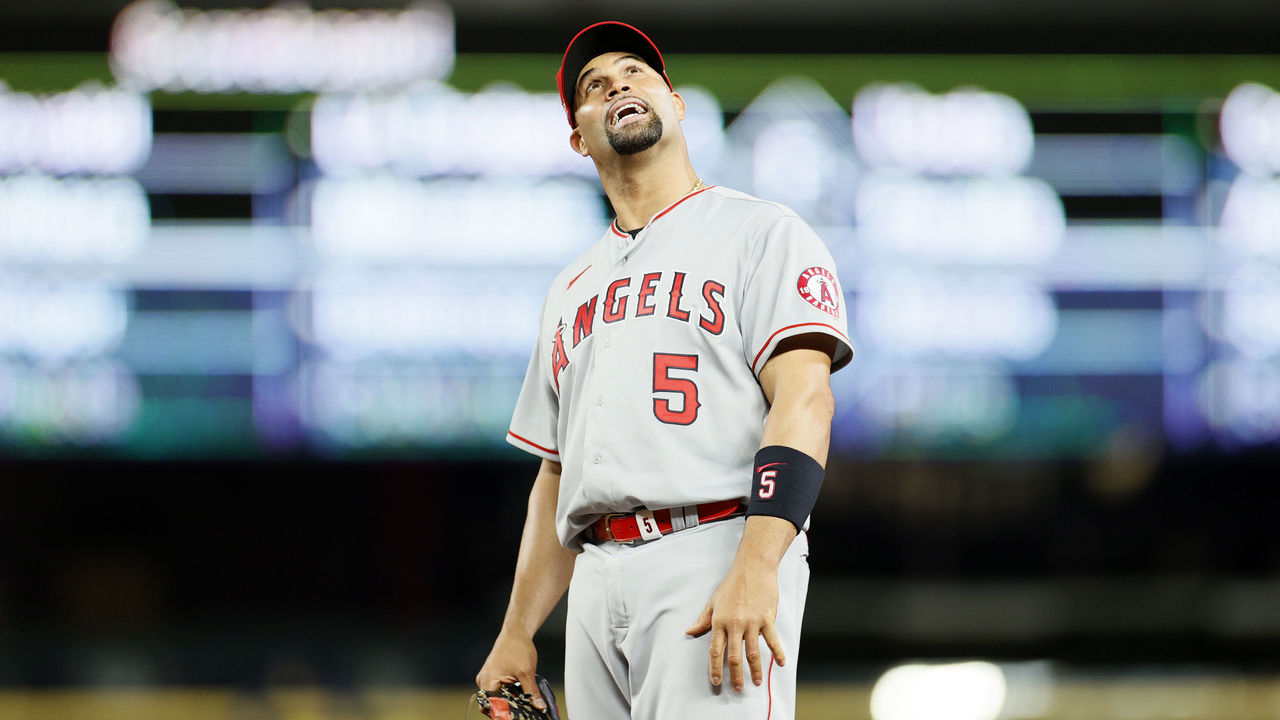 Los Angeles Angels: Another year, another wasted effort from Mike Trout in the making. Once again, Trout sits near the top of most offensive categories, and the Angels are playing sub-.500 ball. While they were among the teams vying for Gerrit Cole before he signed with the Yankees a couple of offseasons ago, the fact is the Angels haven't successfully added a frontline starter to help bolster the club's chances. Only the Tigers have a worse team ERA in the AL. This organization hasn't won a playoff game since 2009. - Wilson
Minnesota Twins: The Twins entered 2021 with high expectations and aren't living up to the hype. Minnesota sits 12-19 despite outstanding production from Byron Buxton, Nelson Cruz, and Luis Arraez. The trio has scored 37% of the Twins' runs this season, which is part of the problem. Max Kepler, Miguel Sano, and Ryan Jeffers have combined for a minus-0.2 fWAR, while Josh Donaldson has two homers. Kenta Maeda and Matt Shoemaker haven't done much to help the cause, either. The right-handers have combined to allow 69 hits and 40 runs in 56 2/3 innings. - Mcwilliam
Which struggling player are you most worried about?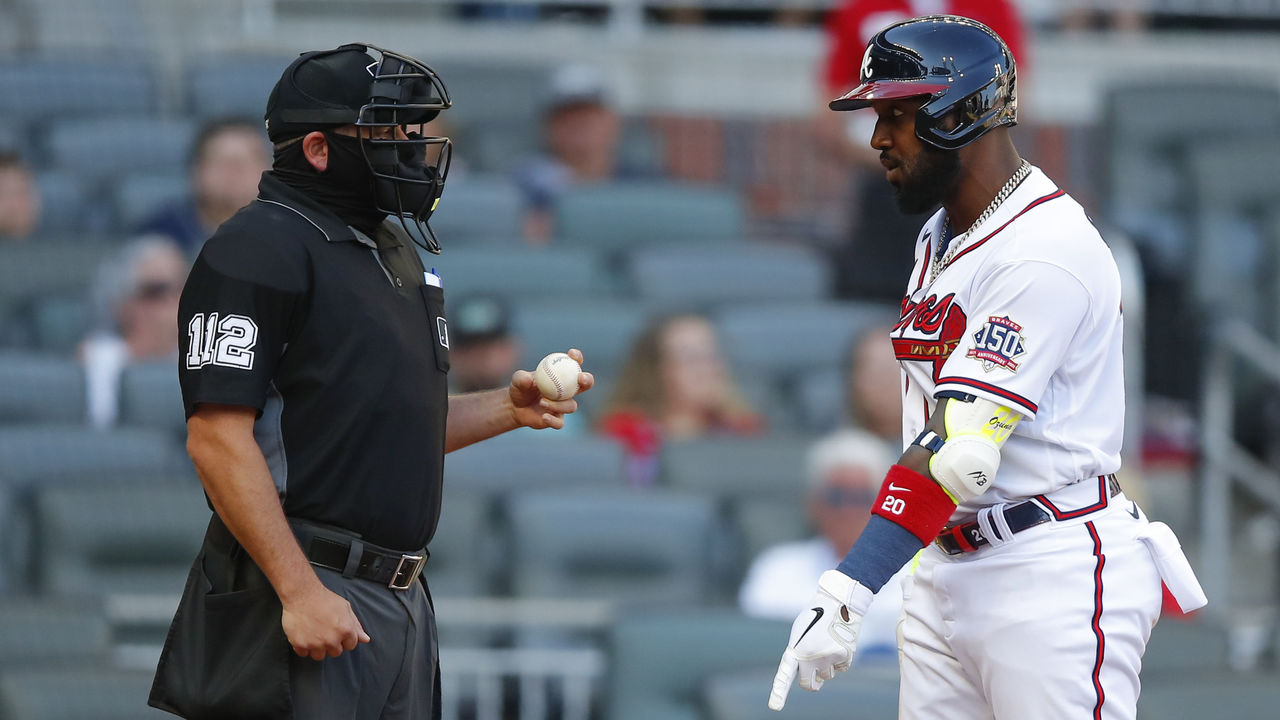 Marcell Ozuna: Ozuna's looked nothing like the guy who slugged his way into a $65-million contract. He owns a .626 OPS and recorded just seven extra-base hits through his first 138 plate appearances. It's tempting to point to the NL not having a universal DH this year as the reason for Ozuna's struggles, but he's a career National Leaguer who knows the grind of playing the outfield every day. The worry here is that Atlanta paid for the mirage of a 60-game season. Ozuna was absolutely brilliant during that two-month run last summer, producing his best all-around campaign. Right now, though, he looks poised to turn in a season more akin to his two average and disappointing years in St. Louis. - Sharkey-Gotlieb
Keston Hiura: Hiura looked like a superstar in the making two seasons ago. He mashed 19 home runs while hitting .303 in 84 games as a rookie. Unfortunately, he struggled in 2020 other than maintaining his power with 13 homers, and things have only gotten worse this year. Through 26 games, he's hitting .152/.247/.266 with one home run while striking out in 36% of his at-bats. Hiura was benched before being demoted to Triple-A this past week. - Wilson
Eugenio Suarez: Since 2015, no player has hit more home runs or recorded more RBIs on the Reds than Suarez, but things seem to be going in the wrong direction. Suarez's 98 OPS+ from last season has dropped to 40 this year, while his 49 wRC+ is one of the worst among qualified hitters. He also leads MLB in strikeout percentage, and his .306 slugging percentage is a career worst. If Suarez can't figure things out, the remainder of his contract - owed $33 million through 2024 - could be a disaster for Cincinnati. - Mcwilliam
Who has been the most under-appreciated player this season?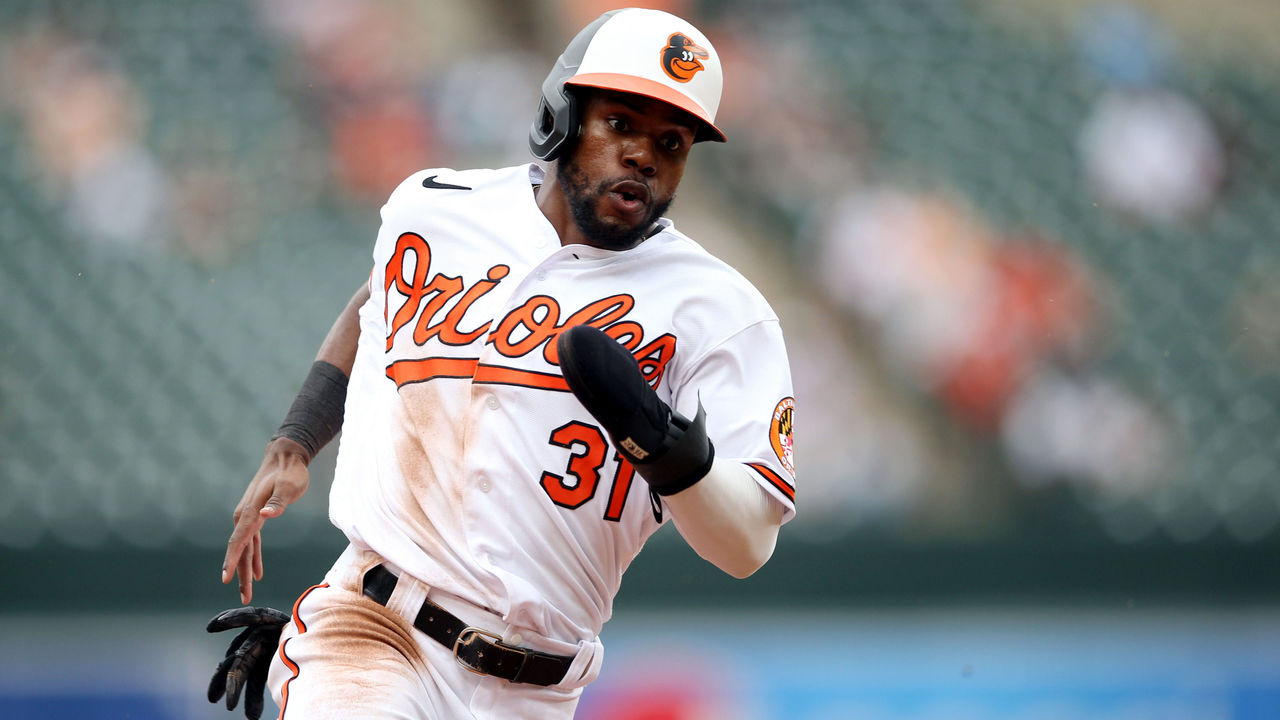 Cedric Mullins: Perhaps it's because he plays for a team lacking star power, but Mullins has been one of baseball's best players that few are talking about. Baltimore's leadoff man owns a .317 average and ranks third in the majors in hits and second in doubles. The 26-year-old owns a .293/.346/.462 slash line with eight homers in his last 80 games. He's also scored 33 runs, drawn 21 walks, and swiped 10 bags. His 1.5 fWAR in 2021 ranks seventh in the majors. - Mcwilliam
Jared Walsh: The young Angels first baseman has been so good that he basically ended Albert Pujols' tenure in Los Angeles. Everybody talks about Mike Trout, Anthony Rendon, and Shohei Ohtani, allowing Walsh to go under the radar despite a .318/.393/.542 slash line with six homers and 22 RBIs this season. The 27-year-old slugger possesses a .953 OPS in 62 games since 2020. Only seven players have a better fWAR than Walsh among first basemen over that span. - Ruminski
Madison Bumgarner: Everyone seemed to think MadBum was cooked after his rough first season with the D-Backs in 2020 (6.48 ERA over 41 2/3 innings). That sentiment continued into the early portions of 2021 when he allowed 17 runs over his first three starts. However, since then, he's earned three straight wins, thrown a pseudo-no-hitter, and allowed two runs on six hits in 17 innings while striking out 18. He may not be the ace he once was, but Bumgarner might not be out of gas just yet, either. - Wilson
Who will be the first star player traded?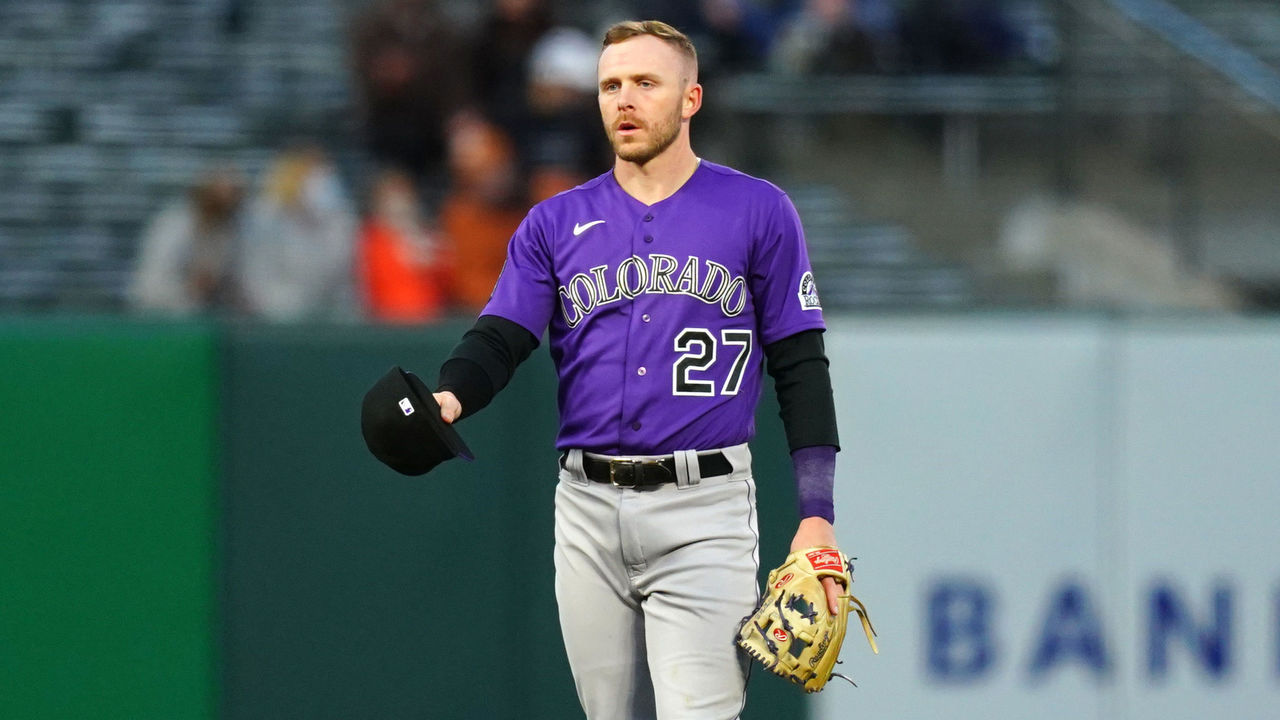 Trevor Story: At least the Rockies won't have Jeff Bridich running point on a deal for Story. Colorado will look to a different general manager to maximize a solid return for the impending free agent after Bridich fumbled the Nolan Arenado trade. Story, a two-time All-Star, owns a career .878 OPS with 138 round-trippers and 84 stolen bases over six years in the majors. The 28-year-old is one of the best all-around shortstops and could instantly turn a contender into a World Series threat. - Ruminski
Kris Bryant: The Cubs should trade Bryant sooner rather than later if they want to get the most value back for him. The 29-year-old is performing like the 2016 MVP version of himself. He ranks first in OPS+ and second in fWAR and homers among NL hitters. Chicago is also playing .500 baseball, shifting toward a rebuild, and has been a part of several trade discussions involving Bryant over the past few years. The writing is on the wall. - Mcwilliam
Joey Gallo: The Rangers aren't contending, and Gallo's name has occasionally popped up as a potential trade chip ahead of the deadline. Several teams would benefit from adding a left-handed bat (Blue Jays, Cardinals) or an extra outfielder. Specifically, the injury-riddled White Sox have a desperate need to fill the void left by Luis Robert and Eloy Jimenez's lengthy absences. Gallo is hitting .218 with a sterling .381 OBP in 33 games. The power hasn't come around as he's hit just four homers, but he went deep a combined 81 times across 2017 and 2018 and posted a .598 slugging percentage in 2019 over 70 games before losing most of the season to injury. - Wilson