With spring training opening this week, a number of players signed to minor-league deals, as well as some of baseball's top prospects, will be vying for big-league jobs.
Here's one non-roster invitee to keep an eye on for every National League team.
The American League version was published Tuesday.
National League East
Mets - Tim Tebow
Tebow enters camp with his sights set on nabbing a major-league job for the first time. His chances are slim, as there are many better candidates in the Mets organization and he slashed just .163/.240/.255 in Triple-A last season. Still, the 32-year-old has admirably survived in professional baseball for five seasons now, and while he's a long shot to ever reach the majors, that shouldn't stop him from attracting a crowd.
Braves - Felix Hernandez
For the first time in his storied career, Hernandez will enter spring training with a team other than the Mariners. The King will fight for a starting job in the Braves' rotation but could wind up in the bullpen once Cole Hamels returns from an injury that's expected to sideline the 36-year-old past Opening Day.
Marlins - Matt Kemp
The rebuilding Marlins signed a busload of veterans to surround their up-and-coming stars. One of those is Kemp, a former MVP runner-up who's trying to keep his career alive. Following a rejuvenating 2018 campaign with the Dodgers, the Reds released Kemp after he appeared in just 20 games. He then joined the Mets but was cut again before managing a big-league at-bat.
Phillies - Josh Harrison
The Phillies invited several well-regarded veterans to camp, including Harrison. The 32-year-old was an All-Star with the Pirates in 2017 but has appeared in just 133 games since. If he can stay healthy, his defensive versatility should give him a good shot at earning a bench spot.
Nationals - Welington Castillo
The Nationals are taking a flier on the veteran backstop after two shaky years with the White Sox, which included a drug suspension. Castillo is likely Triple-A depth for Washington, but he could be a solid option if Kurt Suzuki or Yan Gomes miss time or offer the Nationals a decent trade chip.
National League Central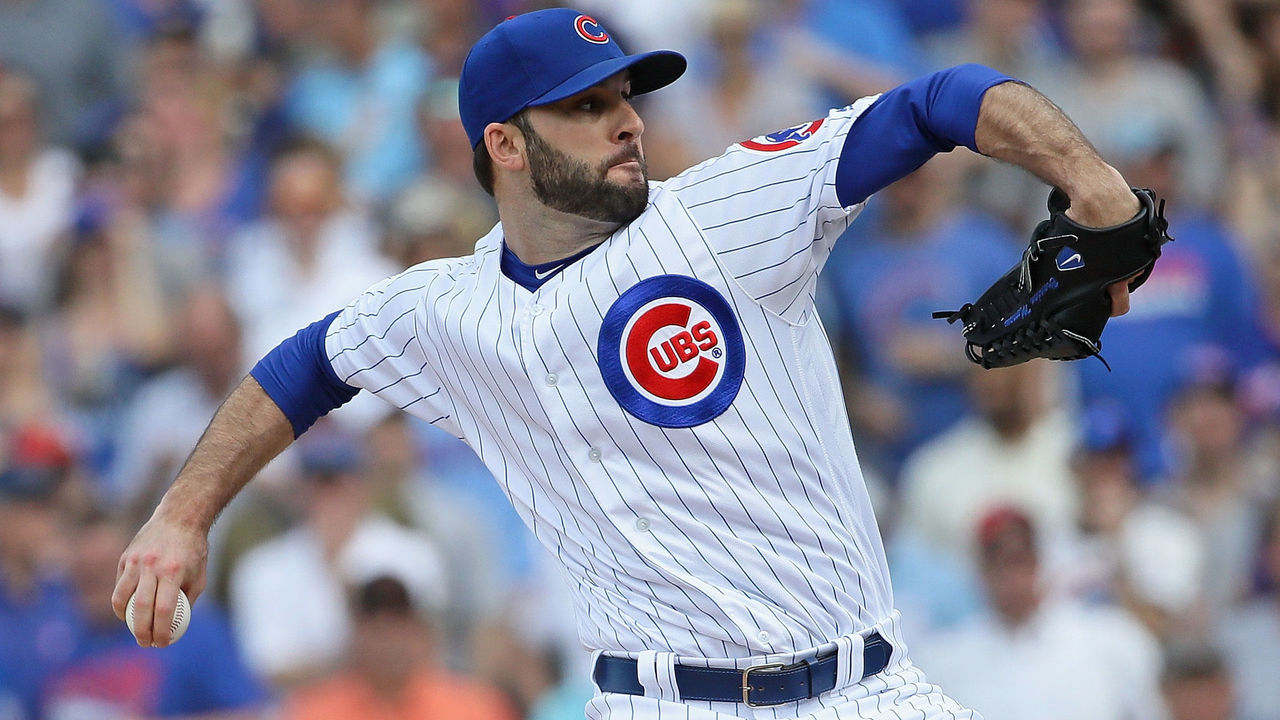 Cubs - Brandon Morrow
After signing Morrow to a two-year contract before the 2018 season, Chicago only received 35 games out of its $21-million investment due to injuries. Morrow returns on a minors deal that the Cubs hope will pan out better for them and their restructured bullpen.
Reds - Matt Davidson
It's been an impactful offseason for the Reds, who look stacked heading into spring. Davidson could give them some additional pop off the bench, as his all-or-nothing approach (46 home runs, 330 strikeouts between 2017-18) could fit well at Great American Ball Park. He mashed 33 homers in Triple-A last season.
Brewers - Logan Morrison
While it appears Ryan Braun and Justin Smoak will platoon at first base for the Brewers, Morrison shouldn't be counted out. The veteran hit 38 homers for the Rays in 2017 but struggled over the last two years in the majors, hitting .187/.275/.371 for the Twins and Phillies. Morrison still possesses some power in his bat, accruing 15 homers and a .999 OPS in 43 games with Triple-A Scranton/Wilkes-Barre in 2019.
Pirates - Derek Holland
Holland enters camp with a chance to lock up a spot in the Pirates' rotation, although his likeliest road to a major-league job is via the bullpen. The veteran southpaw boasts more than 1,375 innings of big-league experience and pitched well for the Giants in 2018, authoring a 3.57 ERA, before struggling last season.
Cardinals - Dylan Carlson
Carlson, who MLB Pipeline ranks No. 17 in baseball, has a ton of competition for an outfield spot and likely won't make the club. However, the Cardinals' top prospect should energize fans, as he torched the minors last season (26 homers, 68 RBIs, .914 OPS) and looks like a future star. For a team in search of offense, Carlson might not be far away.
National League West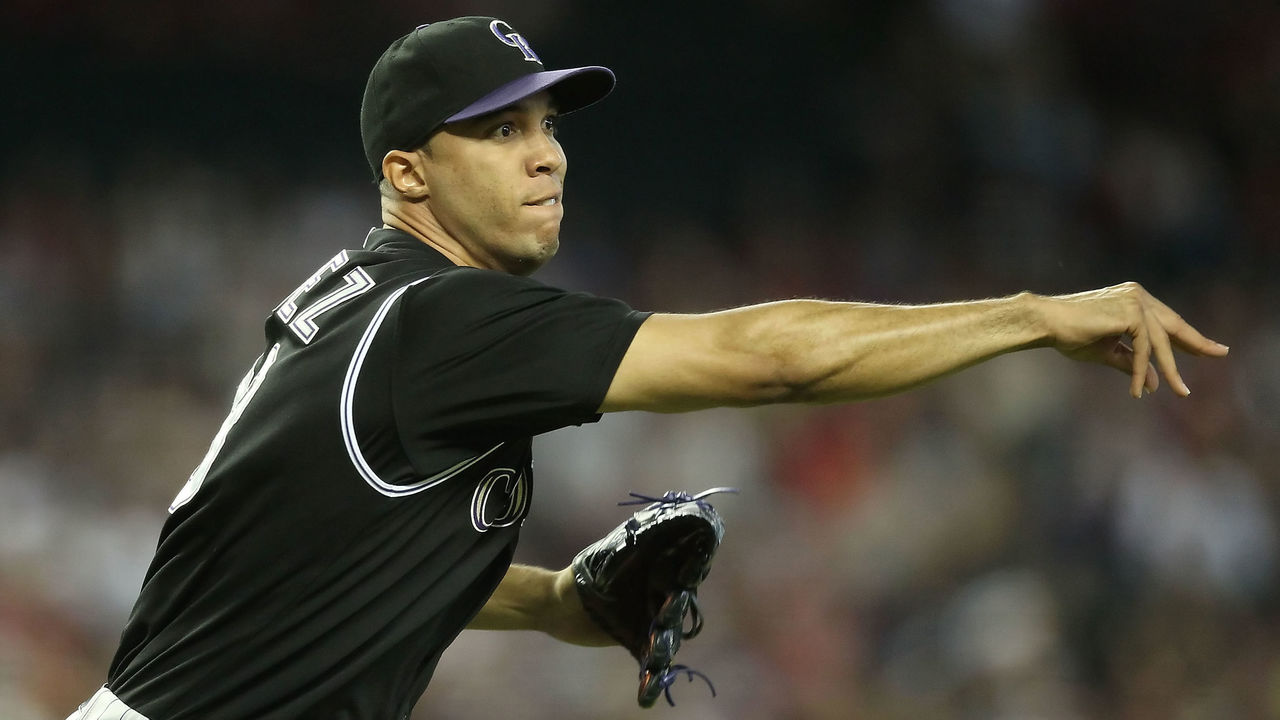 Rockies - Ubaldo Jimenez
Jimenez was a top Rockies starter for six seasons and nearly won a Cy Young in 2010. The 36-year-old is attempting a comeback with his former team, having not pitched in the bigs since 2017. Jimenez looked good through eight recent starts in the Dominican Winter League (3.03 ERA,1.35 WHIP), so maybe there's some life left in his right arm after all.
Diamondbacks - Yasmany Tomas
Tomas is set to be the highest-paid Diamondback in 2020 at $17 million. However, there's a good chance that he doesn't see any big-league playing time unless the slugger can find his 2016 form (31 HR, 83 RBI). Tomas did hit .301/.341/.590 with 29 home runs in just 102 Triple-A games in 2019.
Dodgers - Josiah Gray
With Jeter Downs traded to the Red Sox and both Gavin Lux and Dustin May officially part of the 40-man, Gray heads into Dodgers camp as the best prospect among the team's non-roster invitees. The 22-year-old already possesses big-league stuff and could grab a roster spot thanks to his explosive, swing-and-miss fastball.
Padres - Mackenzie Gore
MLB Pipeline's top pitching prospect is getting close to making his big-league debut, and 2020 may be the year it happens. Gore's age and inexperience may be working against him, but as Chris Paddack showed last spring when he made the Padres after spending the previous season in A-ball, anything can happen.
Giants - Joey Bart
Buster Posey's successor will get to spend the spring with the six-time All-Star at Giants camp. What might be the most interesting part about Bart's presence, aside from his obvious ability, is that San Francisco has an opening at backup catcher with Aramis Garcia injured long term.