Demba Ba just seems to pop up at all the right times.
With Chelsea essentially needing a win against Liverpool to remain in the Premier League title race, Ba scored yet another crucial goal to put the Blues up 1-0 at Anfield.
The Senegalese striker had a little bit of help from Steven Gerrard, whose literal slip-up allowed him a clear path to goal. Ba still deserves credit for his reaction and composed finishing, obviously.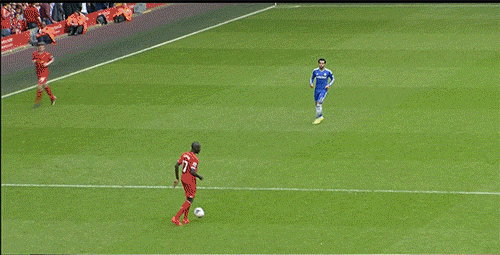 [Courtesy: TSN]
Just when you thought Liverpool were running away with the title...