A pair of goals from Belgian star Eden Hazard gave Chelsea a 2-0 lead over Newcastle in the opening half at Stamford Bridge, as the Blues are in complete control of the contest heading into the interval.
While Hazard's first tally came courtesy of a very tidy finish, the 23-year-old outdid himself with his second goal.
Samuel Eto'o helped, I guess...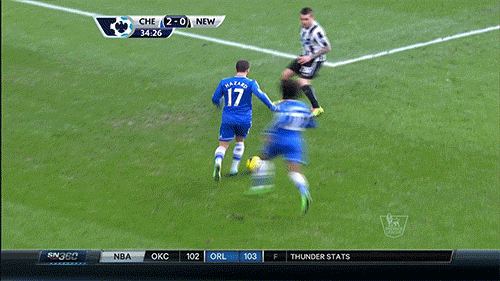 [Courtesy: Sportsnet]
That sweet, sweet backheel pass.