How dare Lolo Jones be beautiful and good at sports
Let's get one thing straight about Lolo Jones: She is not a model masquerading as an athlete. She does not run the 100-meter hurdles in 12.43 seconds just so she can sell you Red Bull, or Asics, or herself. 
Track athletes barely make enough to cover their expenses. They don't have a professional league like the NFL to provide a steady paycheck, so they need to find other means, like sponsorship, to make money.
So why all the vitriol for the track star who turned into a bobsledder? Jones made the terrible mistake of being beautiful and good at sports. 
The horror.
Hurdles are one of the most difficult disciplines in track and field. The race is very finicky, and even the best can crash out in the early heats. Jones is the American indoor record holder in 60m hurdles and won two world titles in 2008 and 2010. She was the favorite in the 100m hurdles at the 2008 Games, but tripped over the ninth hurdle and finished seventh. Jones finished fourth in the 2012 Olympics, but was also recovering from spinal surgery performed a year earlier. This is not a sport you can fake. 
Disappointed by the results in London, the 31-year-old decided to give bobsledding a try. She spent the year training for the new sport and completely changed her body. Brakemen need to be heavy, and so, the svelte track star beefed up to 157 pounds.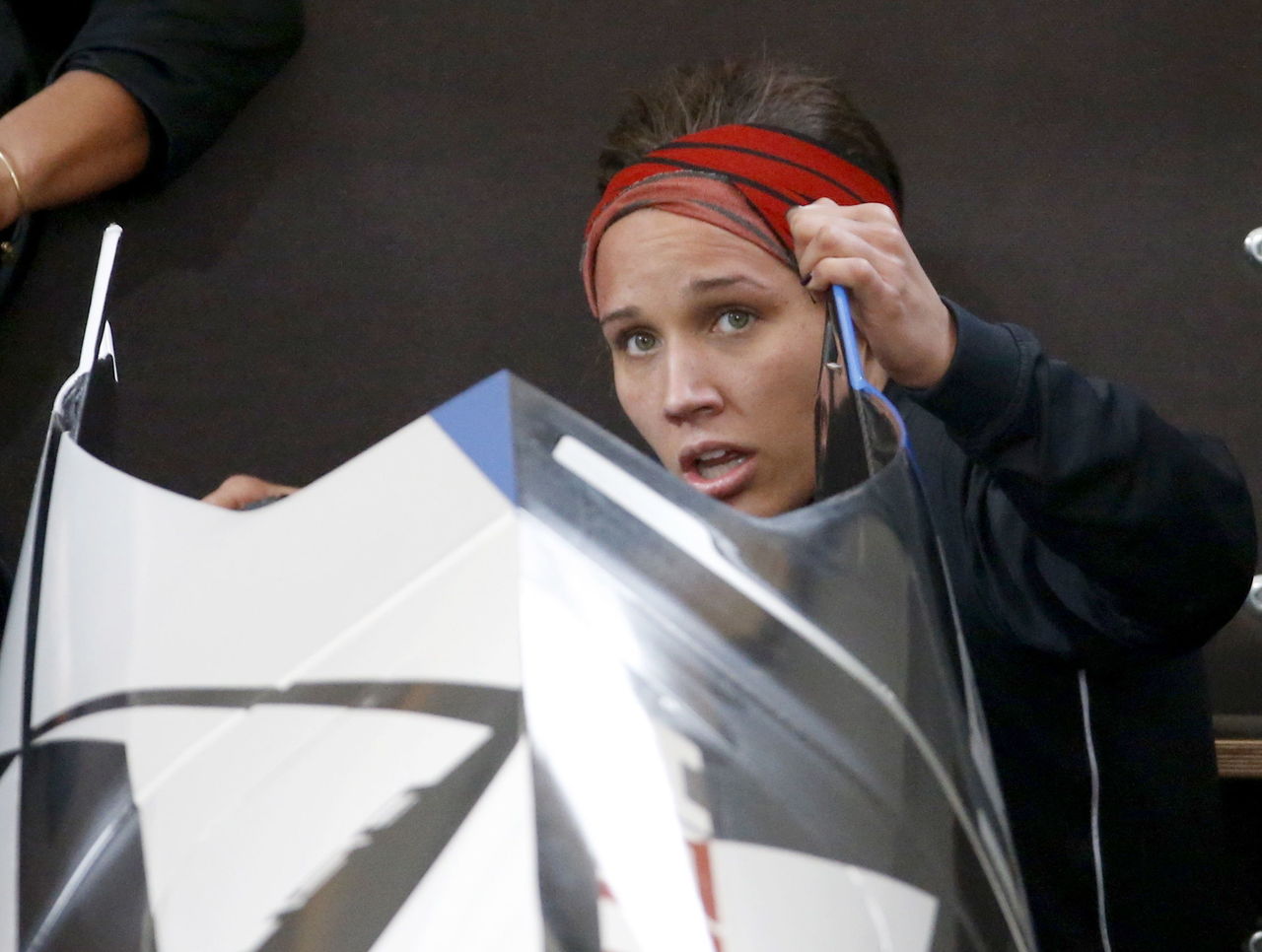 At first, Jones couldn't shake the controversy: She came under fire for posting a video of her skimpy bobsledding check on Vine, but claimed she did it to show how little her teammates are compensated compared to professional athletes. And there was that time she reportedly fought the stepdaughter of an important bobsled official. But she also brought increased attention to bobsled leading up to Sochi, and earned two silvers on the World Cup circuit this season. At the end of the day, Team USA decided she had done enough to earn a place on the Olympic team. And that is when it all came crashing down, again.
Selena Roberts, a former New York Times and Sports Illustrated columnist, implied that NBC played a part in getting Jones on the team because skier Lindsey Vonn was out with a knee injury and the network needed to fill their attractive athlete quota. Lose a beautiful woman, and there is apparently a frantic rush to gain another, or so it goes.
The article would be interesting enough if it was only about how the media portrays Jones - and Roberts makes many valid points on the syrupy coverage of her career. There should be more attention paid to Olympic hurdles silver medalist Dawn Harper and bronze medalist Kellie Wells. But just because Jones is marketable and dominates the coverage, we should not automatically assume she only got there because of who she is. It sets an unpleasant standard for all female athletes. 
Perhaps NBC made arrangements for Jones to magically get bumped up to be on the team, but we are not privy to those discussions.There is no evidence in the article to back this up. More importantly, would we be having this same conversation if Jones was a man?  
The cameras are always focused on Bode Miller and his wife Morgan during the Olympic alpine skiing events. Morgan is often wiping away Bode's tears, or giving him some sort of pep talk. This is considered endearing, not a ploy at maintaining his image. (Miller is currently embroiled in a controversial custody lawsuit with an ex-girlfriend). No one questions their motives, for good reason. 
But when Lolo Jones talks openly about being a virgin, this is considered a marketing move. She is not a real person, the critics imply. She is a brand. And this is not the first time she has dealt with this kind of perception in the media.
Jones often gets self-deprecating when she talks about her love life. It is supposed to be funny, but the New York Times apparently missed the joke in August 2012.
"Jones has received far greater publicity than any other American track and field athlete competing in the London Games," Jere Longman wrote at the time. "This was based not on achievement but on her exotic beauty and on a sad and cynical marketing campaign. Essentially, Jones has decided she will be whatever anyone wants her to be — vixen, virgin, victim — to draw attention to herself and the many products she endorses."
Ugh, don't you hate when virgins dress up sometimes? They should be forced to wear high-waisted pants until the deed is done. Such teases.
Consider this: When someone like Jones talks so openly about her sex life, she is also telling young women that they make their own choices about their body. Her public comments did not come across as a slut-shaming. For any other Olympian, it would be seen as an empowering moment, but instead she is skewered.
Similarly, everyone talks about how Tim Tebow can't throw a pass to save his life, but wow, he is certainly on an inspirational journey. Tebow gets back slaps, Jones gets slapped in the face. Tebow probably ends up talking about his personal matters more than he would prefer and often is the butt of the joke, well, everywhere. However, it is a different tone. They don't write this about Tim Tebow:
"Women have struggled for decades to be appreciated as athletes," Longman continued in the NYT article. "For the first time at these Games, every competing nation has sent a female participant. But Jones is not assured enough with her hurdling or her compelling story of perseverance. So she has played into the persistent, demeaning notion that women are worthy as athletes only if they have sex appeal."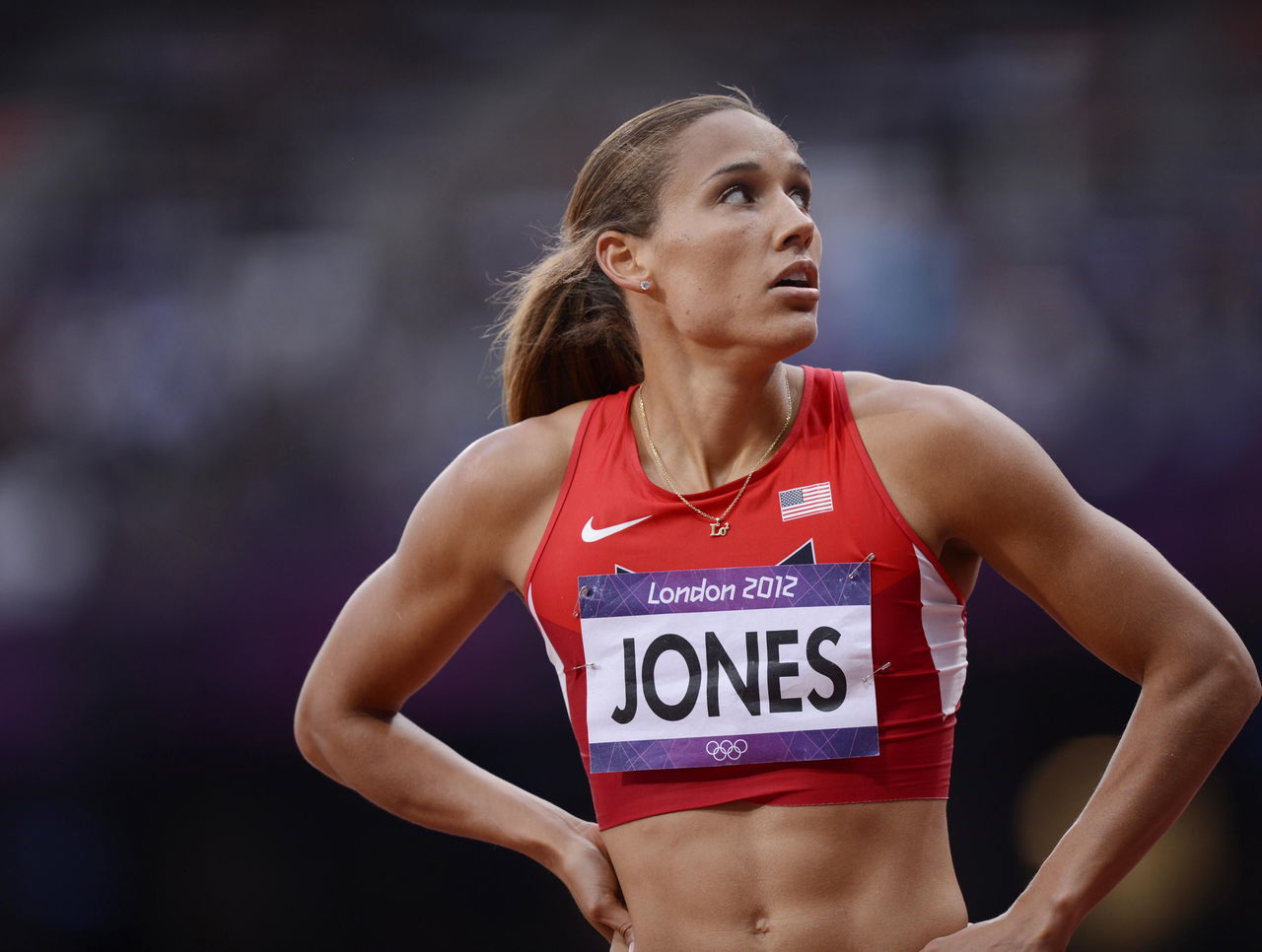 Because she has sponsors, Lolo Jones (an amateur athlete) is apparently single-handedly destroying the advancement of women. 
Never mind the fact that David Beckham (professional soccer player) spends his spare time modeling underwear. Cristiano Ronaldo does the same, and so does New York Rangers goaltender Henrik Lundqvist. It's fine for them to profit off their image, because they are Handsome Men, but not Lolo. She is different. Even though she has never modeled underwear and most of her commercials tend to take place at the track. She should know by now that as a woman, you can't be beautiful AND an athlete. It is morally suspect.
Maybe you don't like the way Jones conducts herself on social media. Perhaps you hate how she takes attention away from actual medal contenders or always seems to be at the center of some sort of scandal. These are all valid concerns if we are talking about whether you should like Lolo as a person. But that does not mean she deserves to be criticized every time she posts a photo to Instagram, or generally exists as a human. We do not need to assume the worst of her intentions every time she sends out a tweet. There is a double standard at work, and until we can acknowledge that, there will always be another Lolo Jones to pick apart.
Jones will take part in her first bobsled run at the Winter Olympics on Tuesday at 10:15 a.m. ET. Something for which she should be congratulated, not denigrated.
Comments
✕
How dare Lolo Jones be beautiful and good at sports
  Got something to say? Leave a comment below!