The Olympic Games have plenty of factors working against the notion of fairness. Judged sports, for one. 
Stoked Sage Kotsenburg earned a gold medal in Sochi for his smooth style in the slopestyle event over Mark McMorris' renowned technical attention to detail. And let's not even talk about figure skating transitions until we absolutely have to (and inevitably, we'll have to again, and again, and again).
The winter's most watched stage has the near-impossible task of physically remaining the same for challengers (read: fair). It's easier said than done when you're talking about an event that could take hours, or even days to complete. 
Several moguls competitors noted the need for an increased attention to detail from one chairlift ride to the next. The halfpipe is already proving to be a pesky venue during qualifications -- which are taking upwards of two hours per group.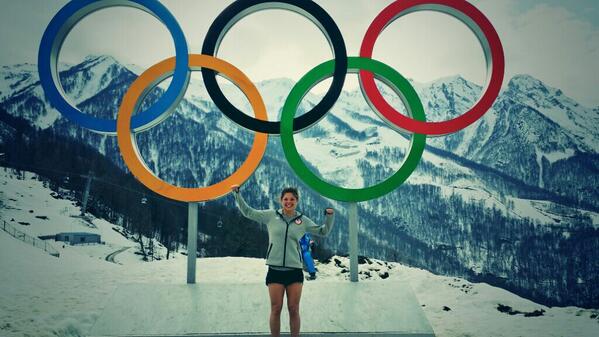 Vancouver was the warmest city to ever host a winter Olympics, but Sochi is giving the moderate climate of the 2010 host a real run for its money. Four years ago today, the Games were a day away from kicking off with a temperature of 50 degrees Fahrenheit. In Sochi, it's expected to be a positively balmy 66 degrees Fahrenheit (19 celcius) on Thursday -- and there are medals on the line. The warmest Vancouver day during the games was 54 degrees Fahrenheit (12.5 Celcius).
As the temperatures plunge to uncharacteristic lows across North America, we wondered if a tropical vacation to Sochi was worth the lack of door handles and shower curtains. 
From Accuweather, here are Tuesday's highs across the wintery hemisphere ...bring on the rusty water!
| Where? | Tueday's high ºF(ºC) |
| --- | --- |
| Sochi, Russia | 55 (12.7) |
| New York, NY | 18 (-7.9) |
| Anchorage, AK | 16 (-9.8) |
| Denver, CO | 49 (9.4) |
| Milwaukee, WI | 14 (-10) |
| Dallas, TX | 35 (1.6) |
| Atlanta, GA | 40 (4.4) |
| Detroit, MI | 17 (-8.3) |
| Vancouver, BC | 46 (7.7) |
| Edmonton, AB | 2 (-16.6) |
| Moscow, Russia | 27 (-2.7) |
| Tokyo, Japan | 31 (-1) |
| Reykjavik, Iceland | 37 (2.7) |