TORONTO - The Maple Leafs never retired jersey No. 9 for Dick Duff, so his headshot doesn't hang from the roof at Scotiabank Arena next to those of other beloved past stars. The omission is understandable: only two of the six Stanley Cups Duff won in the 1960s were with Toronto. The small but rugged winger charmed fans in archrival Montreal, too, over the latter half of his Hall of Fame career, securing his place in history as a vital member of the Original Six era's last great teams.
On a recent Saturday night, Duff's great-nephew Cody Goloubef sat in the press box at Toronto's rink - at eye level with the banners that honor many of Duff's contemporaries - and reflected on his own standing in the sport. For all but two weeks since he left college in 2010, his resume has been that of a scuffling pro on the fringe of the limelight. Goloubef's 311 AHL games are double what he's played in the NHL, where no club, including this season's Ottawa Senators, has afforded him a bigger role than depth defenseman.
But about those exceptional weeks, and the distinction that now sets him apart from the rest of his country. Two years on from the first Olympic men's hockey tournament in a generation that didn't feature NHLers, Goloubef is the only member of Canada's bronze-medal team who's returned to hockey's best league. Where most of his teammates went back to Europe, he parlayed his contract with Calgary's AHL affiliate into a series of one-year, two-way deals, the last of which allowed him to cinch a permanent roster spot with the rebuilding Sens.
In Gary Bettman's NHL, that means Goloubef, 30, has about as special, and as broadly significant, a story a seventh blue-liner could aspire to author. Unlike the top players in the world circa 2018, he got to live an adventure that he said his great-uncle Dick thought was pretty cool - and that Bettman, judging by the commissioner's public comments on the subject, appears ready to forgo once again.
"Anytime you get that kind of experience, that's something you'll never forget," Goloubef said. "Playing in the NHL is rare as is, but then getting a chance to play in the Olympics, no matter under what circumstance, is rare."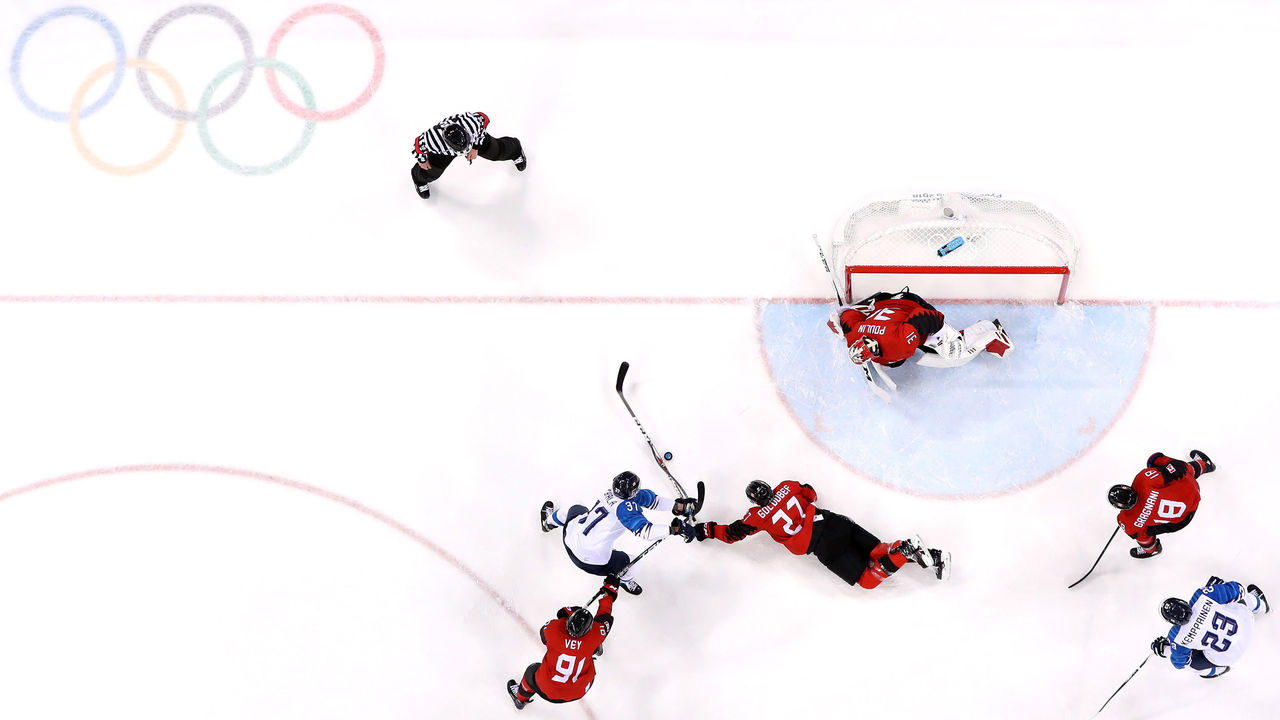 Memories of PyeongChang 2018, an event at which Germany upset Canada in the semifinals and Russia won gold while playing under the shroud of national doping sanctions, are worth revisiting as the second anniversary of the tournament arrives, and not only because of its unusual results. As the NHL season ticks toward the trade deadline, the league's also approaching an IIHF-imposed Aug. 31 cutoff date to decide whether its players will participate in the 2022 Beijing Olympics.
Bettman and IIHF president Rene Fasel have plenty of time to find harmony before that summer deadline. The NHL passed on Pyeongchang because of concerns over scheduling, injuries, and costs, but the IIHF and IOC have expressed their shared readiness to resolve the last of those sticking points. And the league's desire to make inroads in China - it held preseason games there in 2017 and 2018 and opened a satellite office in Beijing last year - may convince Bettman that committing to these particular Winter Games would be worthwhile.
Or maybe that fascination won't persuade him, in which case the structure of a tournament that was novel to younger fans in 2018 - that temporarily elevated fill-ins like Goloubef to global prominence - could again become the Olympic norm.
The NHL seems at ease with the possibility. As deputy commissioner Bill Daly told the Associated Press by email this week, the league continues "to believe that the negatives (of attending the Olympics) outweigh the positives." Bettman hinted to reporters at All-Star weekend in St. Louis last month that he didn't feel compelled to adhere to Fasel's deadline. He also reiterated that the NHL was "very comfortable" with its decision to stay home from South Korea.
Even with the NHL's most recognizable faces out of the picture, many teams went to the 2018 Olympic men's tournament with inbuilt unity. Every member of the silver medallist Germans was drawn from the country's domestic league. Resident KHL powerhouses SKA Saint Petersburg and CSKA Moscow combined to supply all but two players in the Russian lineup.
Teams USA and Canada were mishmashes by comparison, made up of guys from as many as six pro leagues. Still, most of those players were on a parallel track: they'd been NHLers, either fleetingly or for long spans, slipped out of the roster cycle well before they planned to retire, and were now the best of the rest.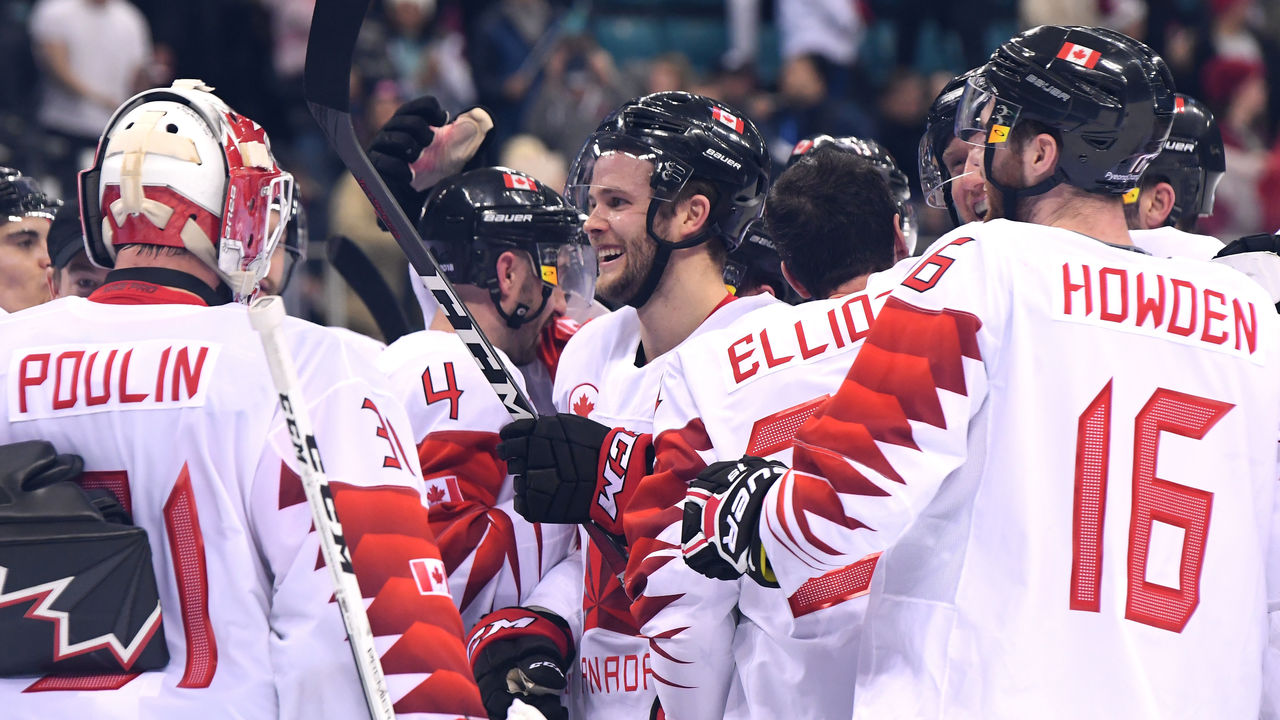 National federations will call upon this sort of player again in 2022 if the NHL skips Beijing. For the bulk of them, the tournament won't register as professionally consequential; they'll play solid hockey, gain indelible memories, and then return to secondary echelons of the game for good. Hardly a raw deal, especially given young stars Connor McDavid and Auston Matthews have never attended the party - and especially for the rare player who subsequently finds himself upwardly mobile.
Like Ryan Donato. The Wild forward, 23, led the U.S. in scoring at PyeongChang 2018 as one of three American players recruited from the NCAA.
Just as his career trajectory ran counter to those of his older Olympic teammates, so too did Donato have different obligations during the tournament. He had to devote an hour or two each night to sociology schoolwork he brought to Korea from Harvard, trying to write fast and cogently without depleting his mental energy for competition.
The U.S. slumped to a seventh-place finish, but Donato struck that proper balance. He remembers getting good grades that semester, and on the ice his five goals in as many games tied him for the tournament lead with Russia's Ilya Kovalchuk and Kirill Kaprizov. The experience also helped him grasp something essential about life in hockey: the talented players of the world far outnumber those who can fit in the NHL; ascendance to that stage is no guarantee you'll stick around.
"Seeing that there's a lot of good players who aren't in the NHL shows me how hard it is to actually stay," Donato said in a phone interview. "I took that very personally and try to (work) for that every day."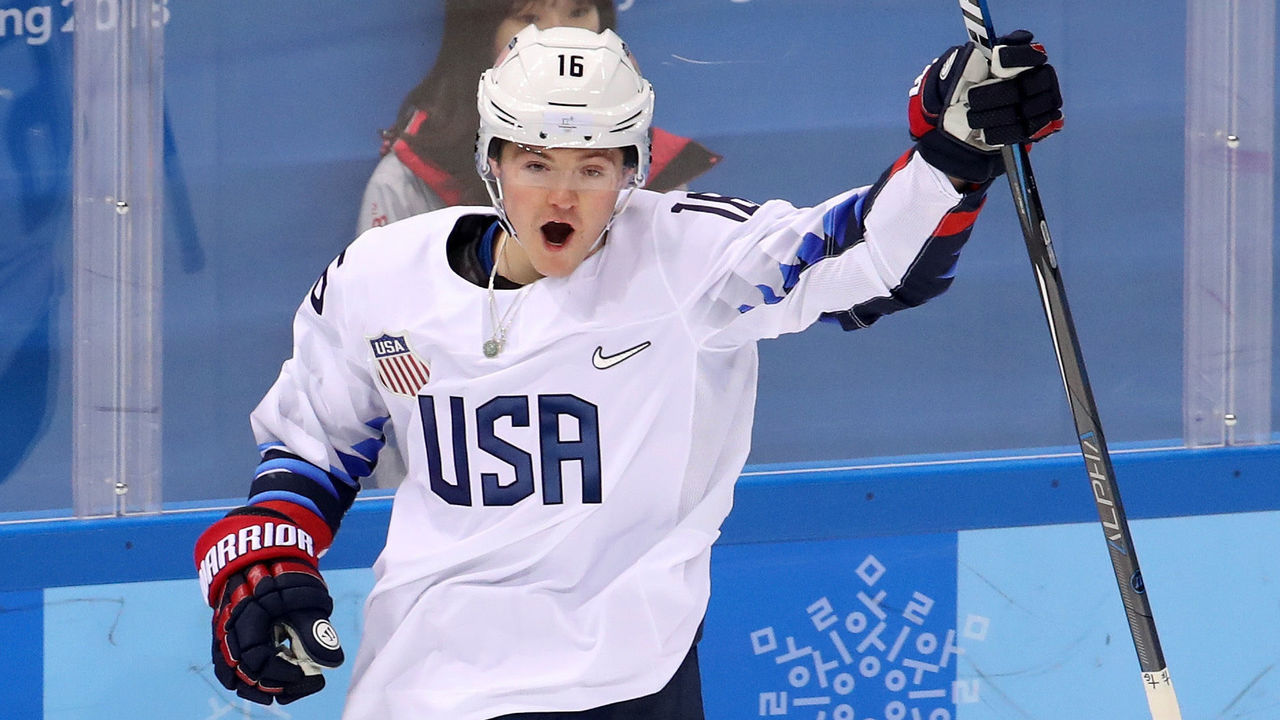 To those many players who'd already moved on from the NHL, the 2018 Olympics presented a chance to prove to viewers that they could put on a compelling show. Canadian defenseman Maxim Noreau wanted to challenge a pervasive misconception: that North Americans only go to play in Europe when they can't come close to hacking it at home. His career seemed to fit such a narrative. After making two AHL all-star teams, Noreau renounced the unsteadiness of the minors and moved at age 24 to Switzerland, where he's played seven of the past nine seasons.
"I played six (NHL) games, I came to Europe pretty early in my career, and a lot of people questioned if that was the right move or not," Noreau said. "I have no regrets. I'm very happy here. My family's very happy. We've been in Switzerland forever. But I think playing in a tournament like that - even going in and making the team - I wanted to show people that, hey, I'm a good player."
Noreau's seven points in Pyeongchang tied him for the Canadian scoring lead with 738-game NHLer Derek Roy, who took from the Olympics his own special recollections. Cut from the 2010 Canadian team that won gold in Vancouver, he came to appreciate in 2018 the competitiveness of every shift, the result of the effort he said every team summoned under magnified win-or-go-home pressure.
Roy's now playing in Germany, his fourth European country since he left the NHL in 2015. Some of his EHC Red Bull München teammates are also reigning Olympic silver medallists. They include goalie Danny aus den Birken and forwards Patrick Hager and Frank Mauer, all of them "super humble people," Roy said, who've refrained from gloating about their semifinal stunner.
"It's pretty funny to see some of the guys that you played against, and then they're on your team a year later," Roy said. "It's just crazy how the hockey world is."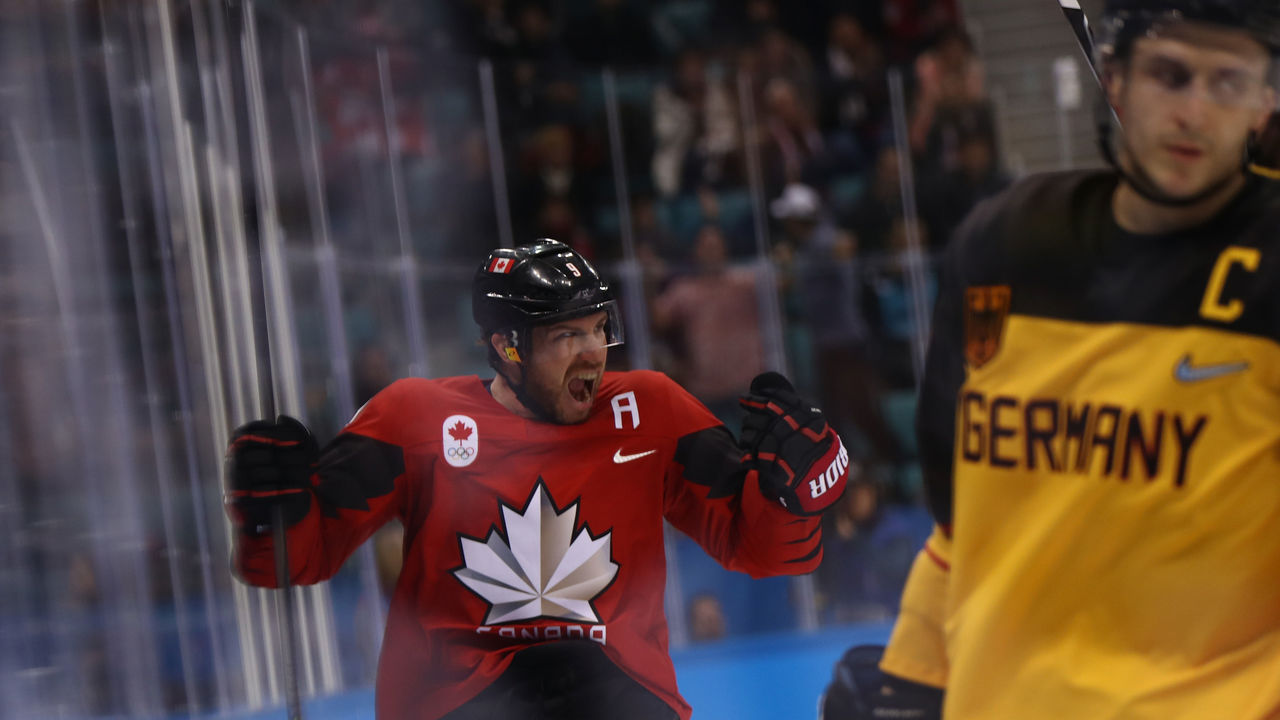 After their unexpected turn as Olympians, do the 2018 alumni believe NHLers should return in 2022?
Donato said he might have answered differently when he was in college, but today straightforward logic - it's the best tournament in the world when the best participate - leads him to say yes. On the other hand, his breakout performance in Pyeongchang and his praise for the event's caliber attest that alternative setups can entertain, too.
"Only the elite of the elite can play in the NHL. A lot of those guys did," Donato said. "No matter what, when you're representing your country, every guy is going to bring their A-game."
Roy thinks Olympic hockey is captivating in any configuration, including the one where players who never reached NHL stardom get to command the attention of the world. They certainly value the chance: Roy's coach in Pyeongchang, Willie Desjardins, said no group of his ever has shown more excitement on the bench than Team Canada in 2018.
"I have a ton of respect, obviously, for the NHL players, and I think they do an incredible job," said Desjardins, who now coaches the Western Hockey League's Medicine Hat Tigers. "But for us, it was a great opportunity, and something I know every one of us will always remember."
Noreau said he sympathizes with viewers who'd rather watch, say, Drew Doughty compete on the global stage than him. But in 2018, such a decision wasn't his to make, so he and his teammates sought to control what they could by embracing the assignment before them.
"The NHL should be at the Olympics," Noreau said. "But if they aren't, then 100%, I want to be involved and I want to try to make (the 2022) team. Why would you not as a hockey player?"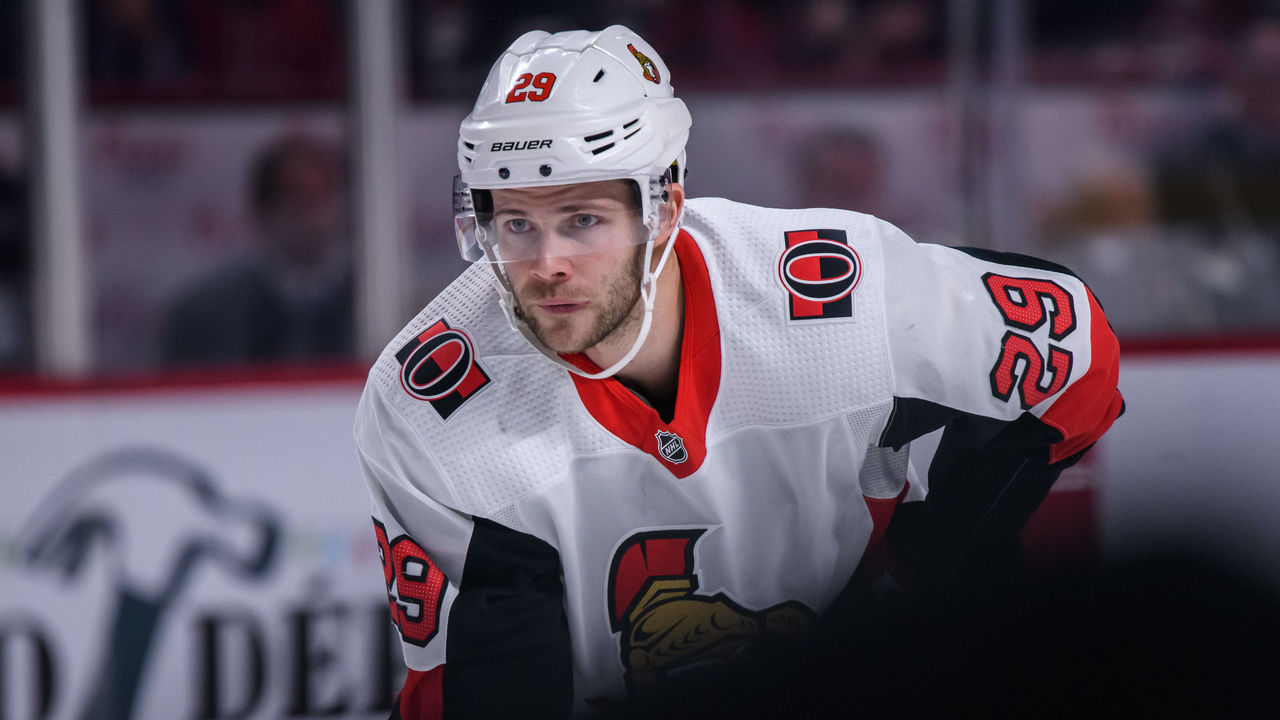 Asked for his opinion on the NHL's Beijing question, Goloubef smiled and was noncommittal: "That's above my pay grade." He's similarly deferential in how he regards his unique path from Pyeongchang to the NHL - a defining detail of his time in the game, like Dick Duff's six Stanley Cups. It's a cool honor, Goloubef said, but one that didn't make sense for his teammates with established careers in Europe to pursue.
Any player entering free agency this summer would rightfully consider such a thought premature, but it's peculiar to think about the upshot of Goloubef's comeback: if he's in the NHL in two years, he won't be going to another Olympics no matter what Bettman decides. At the very least he'll have his memories from 2018: winning bronze, marvelling at Olympic mountain events, admiring the force with which short-track speed skaters turn, seeing medal hopes nurtured over the course of years pivot on the events of milliseconds or a single mistake.
"That's their life," Goloubef said. "To see somebody fall, or somebody win a gold (they're) probably not supposed to win, it's a pretty emotional time for people."
This season in Ottawa, the task at hand is to take strides toward winning against the weight of all outside expectations. The Senators won't come close to making the playoffs, but from his seat at banner level, Goloubef said he foresees a lot of the team's pieces panning out. The process takes time, he said. The prudent response is to follow a treasured hockey aphorism: just keep chipping away in hopes of getting to where you want to be.
"That's the way the league goes," Goloubef said. "There's ebbs and flows, and you've just got to stick with it every single day."
- With files from John Matisz
Nick Faris is a features writer at theScore.