5 reasons 2021 Masters is must-see television
Jamie Squire / Getty Images Sport / Getty
For the second time in five months, the eyes of the golf world turn to Augusta, Georgia.
After the coronavirus moved last year's Masters to November, the prestigious event returns to its usual April date, with Dustin Johnson arriving as the defending champion.
While there are plenty of reasons to follow the action from Augusta National starting Thursday, here are the five that heighten this tournament to a must-see level.
Spieth is back
Jordan Spieth's first five appearances at the Masters resulted in a win, two second-place finishes, a third-place showing, and a tie for 11th. It was clear throughout that time that his skills were tailor-made for Augusta National.
Those early results made the 27-year-old's sudden decline in form beginning in 2018 so jarring. His name began to drop from the top of the leaderboard at the season's first major as he battled severe ball-striking issues. Spieth finished tied for 21st in 2019 at the Masters before falling outside the top 40 in the November event that Johnson won. During that fall, Spieth saw his world ranking plummet from No. 1 to No. 92 following the Farmers Insurance Open in January.
The veteran competing for a second green jacket in just a few months' time seemed highly unlikely. Somehow, the Texan rebounded during the seven tournaments since while ripping off a series of strong finishes, including his win last week in San Antonio.
The compelling nature of Spieth's game makes breaking the course record and dumping multiple balls in the water at No. 12 equally possible. It's a roller-coaster ride unlike any other in the sport, and Augusta National is unquestionably the greatest theater for the full Spieth experience.
Bryson bash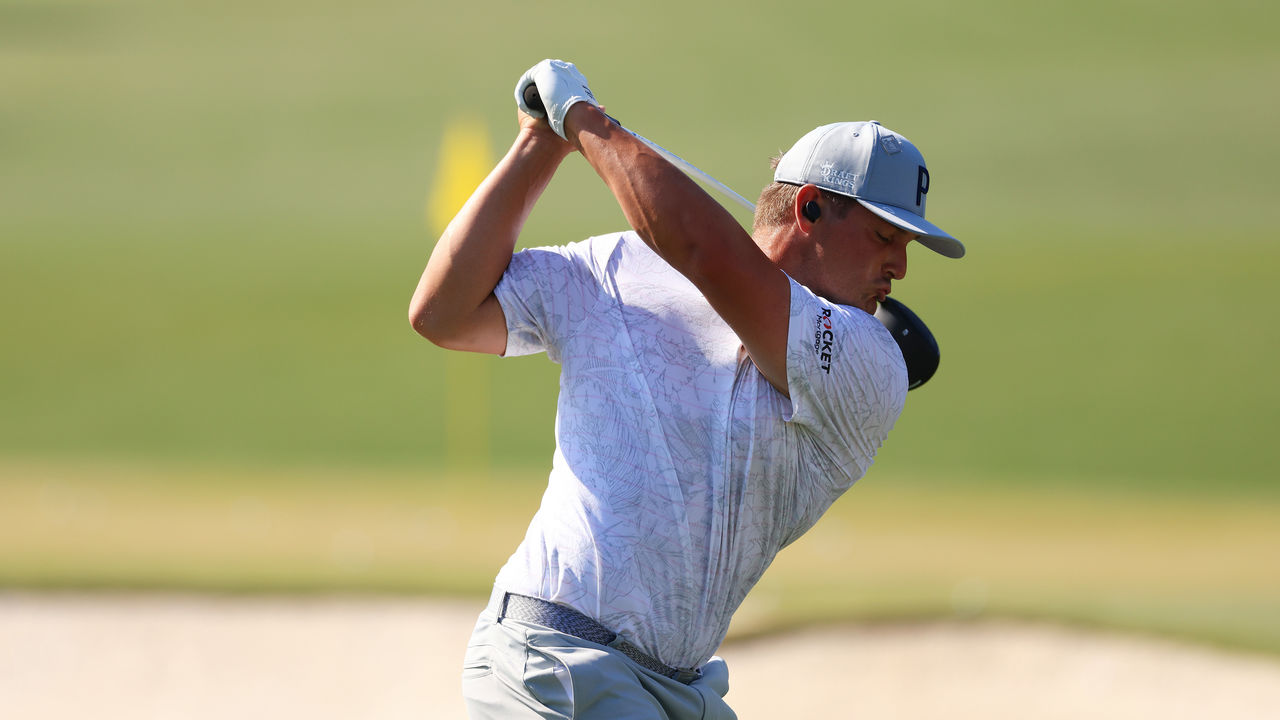 Watching beefy Bryson DeChambeau attempt to bash any golf course into submission is entertaining, but the hallowed grounds of Augusta National bring a whole new level of excitement.
The world No. 5 has already shown his power game and exceptional putting is major-championship ready after winning last September's U.S. Open at historic Winged Foot. Since then, he's further ignited the distance debate while turning an iconic hole into his personal launching pad en route to another PGA Tour win.
DeChambeau has yet to crack the top 20 at Augusta, perhaps because green-reading books aren't permitted for players during play. He entered November's event talking about catapulting his drives all over the course and turning it into a par-67. Augusta National immediately bit back hard, with DeChambeau finding the woods at No. 13 in Round 1, leading to a double-bogey.
Will Bryson's power lead to the organizers frantically searching for an extra-large green jacket on Sunday? Or will the course once again get the last laugh?
Brooks' miraculous recovery
The rumors of Brooks Koepka's demise appear to be greatly exaggerated. The four-time major champion seemed destined to miss the Masters following knee surgery a couple of weeks ago, but he shocked fans with this tweet over the weekend in response to a report he would be out six-to-eight months.
Koepka is on-site and will at least give it a go this week in an attempt to secure the third leg of the career Grand Slam. If he's healthy, the Floridian is a threat to contend, as he's produced top-seven finishes during his last two times at Augusta National.
Rory the forgotten man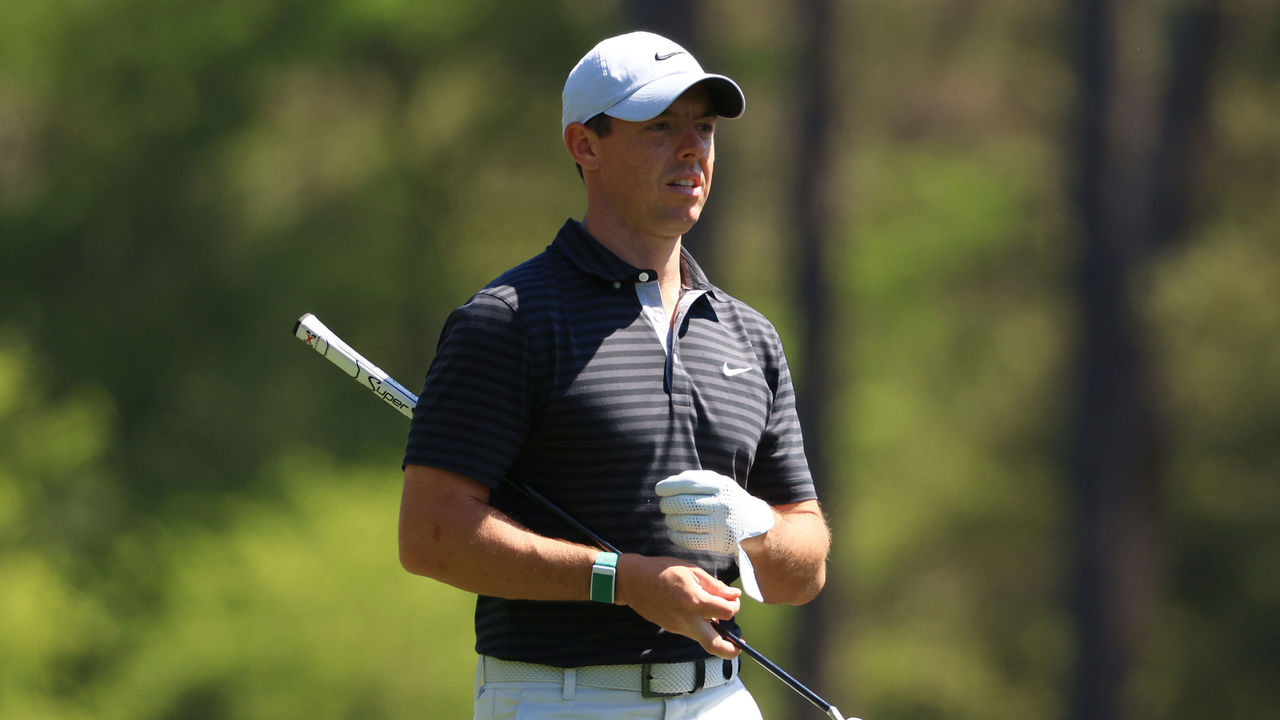 For the first time since turning professional, Rory McIlroy is heading to Augusta National flying under the radar.
Between Spieth's return to prominence, DeChambeau's gaudy driving displays, and McIlroy's recent drop-off in form, the 31-year-old has seen his betting odds slide to 18-1 ahead of the Masters. That tumble happened despite McIlroy finishing outside the top 10 in this event just once over his last seven starts.
After finishing tied for fifth at the Masters in November, McIlroy's world ranking has fallen from No. 4 to No. 11. Following a missed cut at the recent Players Championship, the long-hitting four-time major winner said that DeChambeau's prodigious length caused him to start chasing extra speed with his driver, leading to adverse results.
McIlroy will now drive up Magnolia Lane as the forgotten man, even though he can accomplish the career Grand Slam with a victory. Perhaps the dimmed lights are just what he needs to finally add the green jacket to his incredible resume.
Firm and fast setup
After the conditions in November led to a very soft Augusta National, the setup for the return trip this week appears to be on the other end of the spectrum.
A firm and fast course that presents difficult conditions would be a welcome change from the past few Masters after Johnson broke the scoring record with a 20-under-par total in November.
The last two April Masters have ended with winning totals of 13-under and 15-under, with Sergio Garcia the last man to win without hitting double-digit numbers in 2017.
Comments
✕
5 reasons 2021 Masters is must-see television
  Got something to say? Leave a comment below!