PHOTOS: Las Vegas arena installing ice, progressing ahead of schedule
Las Vegas doesn't yet have an NHL team, but its new arena is certainly preparing for the possibility.
Construction of the facility is ahead of schedule and the ice rink refrigeration system is being installed this week, ESPN's Arash Markazi revealed while on a tour Wednesday.
The arena is now expected to be completed in 260 days, or under nine months. That would put it on schedule to open in the spring of 2016.
Here's a better look at the ice surface, courtesy of Markazi: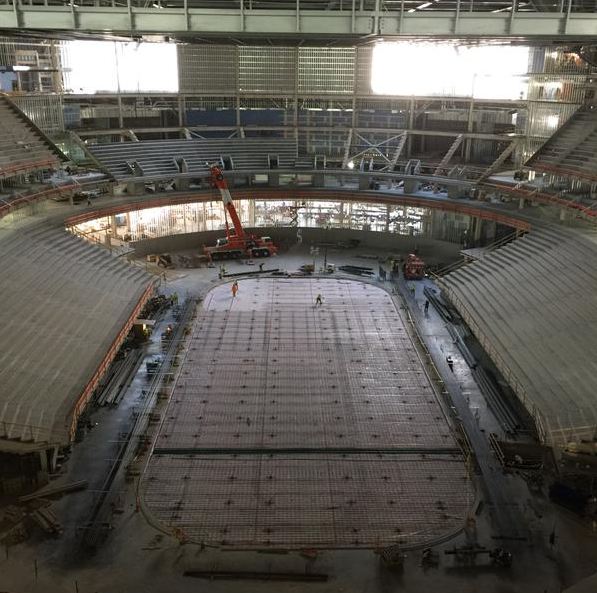 This is what it will look like upon completion: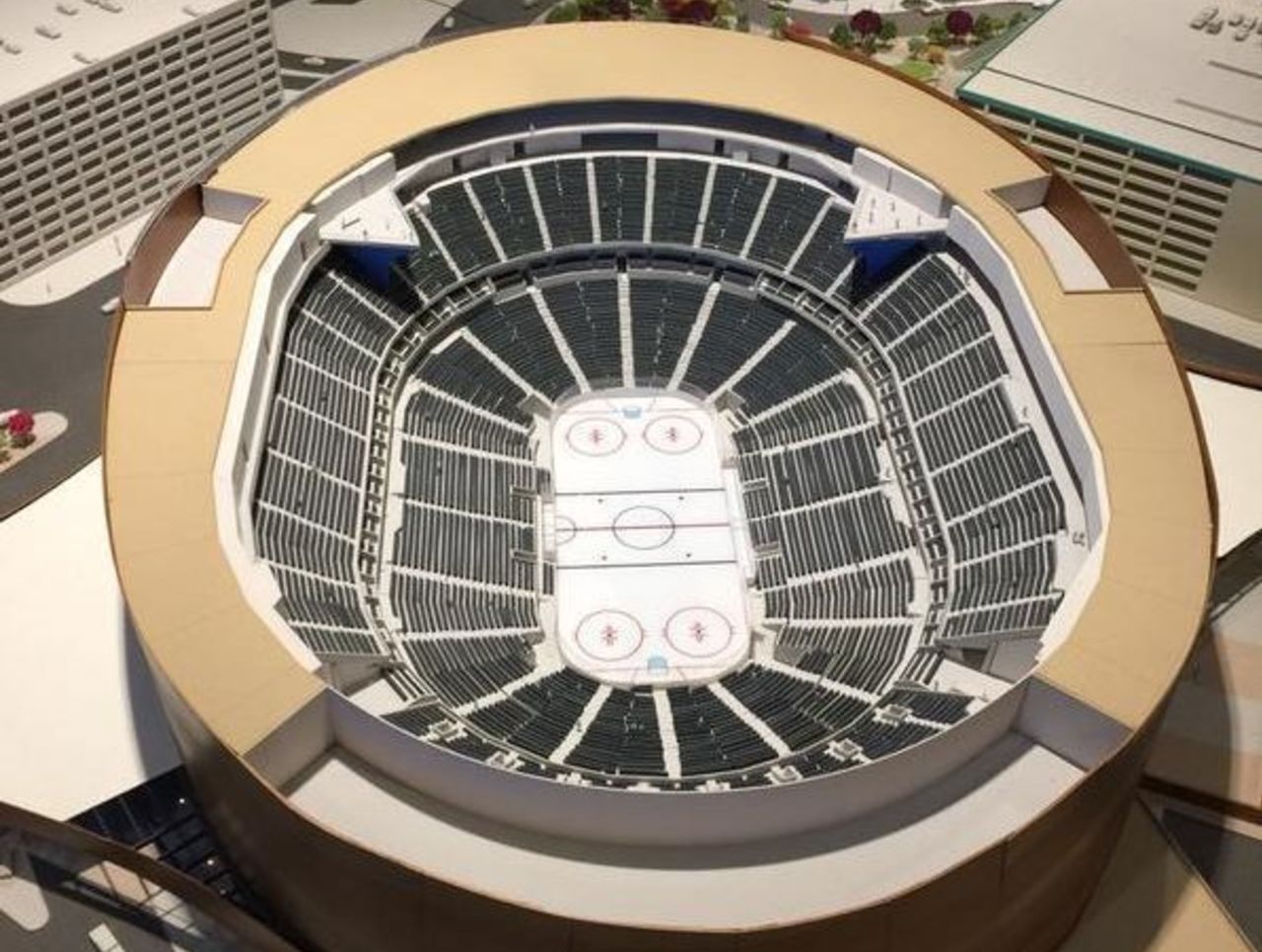 Prospective NHL owner Bill Foley and his group were invited to take part in the second phase of the expansion process last week.