5 NHL players with the most to prove this season
John Russell / National Hockey League / Getty
NHL players, like most athletes, will try to use anything they can as motivation. An opponent even mildly downplays them while talking to reporters? Instant bulletin-board material.
But players' motivations go far beyond petty rivalries, of course. Some have to justify their status as a high draft pick, and previous top picks who haven't quite panned out eventually have to prove themselves, too. Some superstars may feel they have to live up to a hefty contract, especially when it's among the richest in the game.
Some are on the verge of a new deal as pending unrestricted free agents, and the lure of a more lucrative pact often brings out the best in them. In addition, players who've struggled recently while making a significant amount of cash need to prove both that they're worth their contracts and that they can return to the stellar form that made signing them for big money and term worthwhile.
Here are the five NHLers with the most to prove in the 2023-24 campaign:
Connor Bedard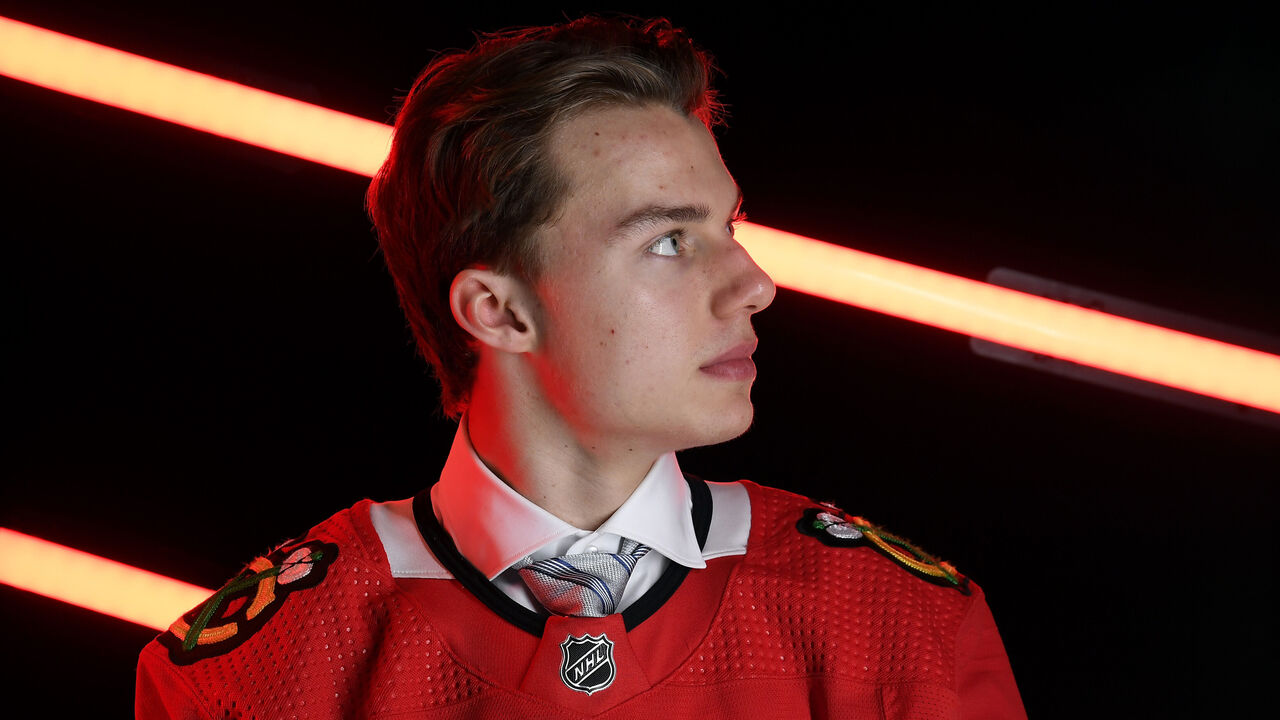 Bedard doesn't really have to justify that he was worthy of the No. 1 overall pick in June's draft - at least not right away. Most people know that was warranted given his utter dominance at the junior level and on the international stage. He was the best player available, and anyone who disputes that has some explaining to do.
But that doesn't mean Bedard has nothing to prove entering his rookie season. He does need to show he's capable of adapting to the speed and physicality of the NHL - in other words, he's dealing with the same pressure all No. 1 picks endure. He's also the new face of the Blackhawks franchise, and they're now shaping the roster around him. So he has to justify his status as the cornerstone of the new era in Chicago, one of the largest and most storied markets in the league.
Then there are the inevitable Connor McDavid comparisons, which he's already shrugging off. "I'm not him. I'm my own person and my own player," Bedard said recently about his namesake. So that's yet another thing he'll be out to prove. Given his body of work and the skills he's consistently displayed, it won't be surprising if Bedard doesn't need much time to start living up to the sky-high expectations. But he'll clearly be motivated to show he's worth being labeled a generational player and one that can singlehandedly alter the trajectory of a franchise.
Auston Matthews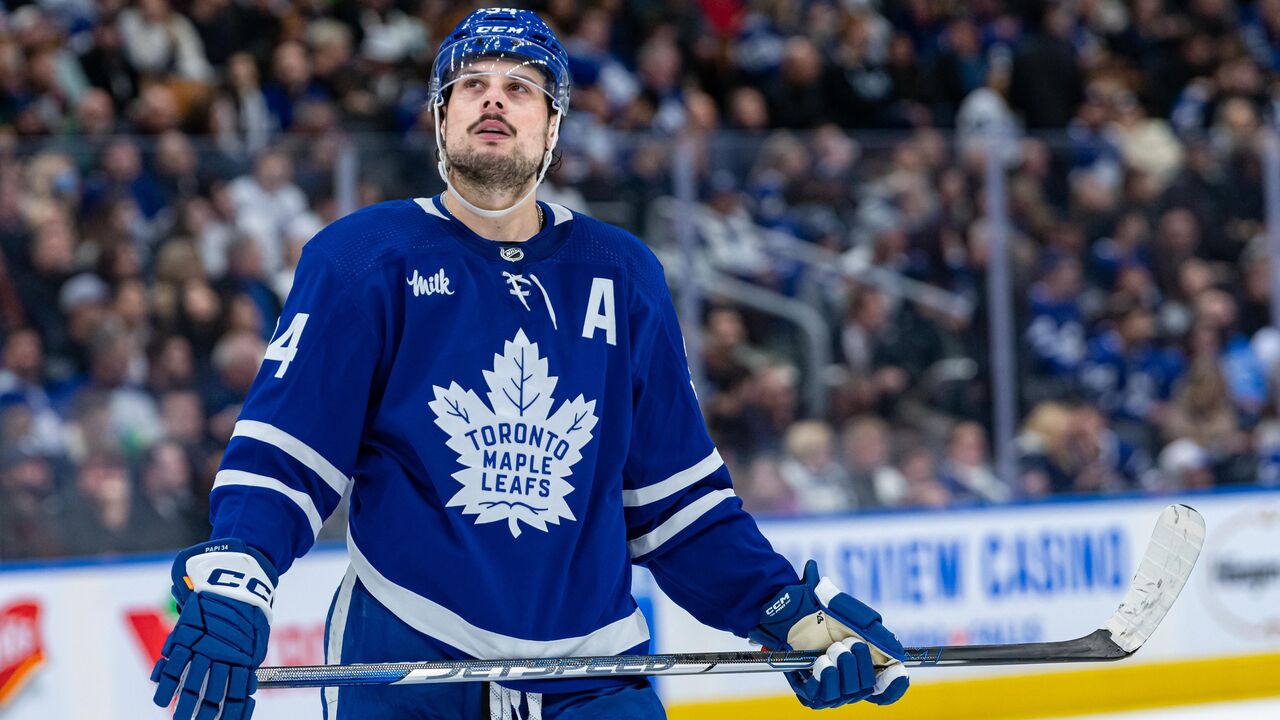 We all know Matthews is one of the NHL's absolute best scorers who's developed an impressive two-way game. But the Toronto Maple Leafs superstar will be the league's highest-paid player starting in 2024-25 after signing a four-year extension for a record $13.25 million annually last month.
Matthews is also coming off a down year by his ultra-lofty standards, though he played through a hand injury and still managed to notch 40 goals and 45 assists in 74 games. Even so, he needs to prove he's worth the unprecedented new contract by getting back into the Hart and Maurice "Rocket" Richard Trophy conversations. If he stays healthy, it stands to reason that will happen, but he needs to rediscover the form that earned him hardware in both previous seasons before 2022-23.
Throw in the fact that the Maple Leafs are coming off yet another humiliating end to a season despite finally winning a series, as well as the fact that Toronto remains one of the toughest markets in the league in which to play, and there may be more pressure on Matthews in the upcoming campaign than he's ever faced during a regular season since he first arrived in the league.
William Nylander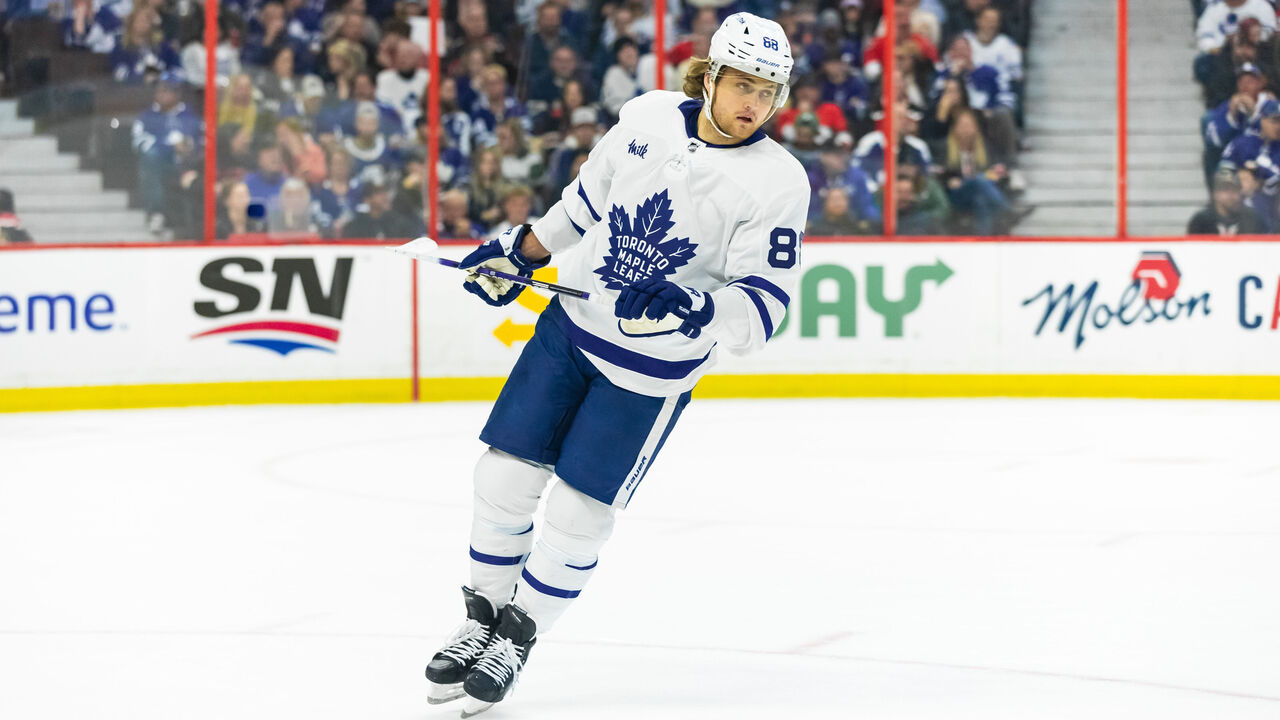 Matthews' teammate will be under the microscope for different reasons, but Nylander has plenty to prove in 2023-24 in his own right. The pending UFA has a track record of consistent production - both in the regular season and the playoffs - even matching Matthews with a team-high 40 goals last season (albeit in eight more games). Nylander will be playing for a new deal and a sizeable raise on his current cap hit of just under $7 million.
The question is how much higher should his next average annual value be. Nylander's performance this season could go a long way in determining that. Earlier in the summer, he was reportedly looking for an AAV in the $10-million range, which would put him closer to fellow core pieces Mitch Marner ($10.903 million) and captain John Tavares ($11 million).
Nylander's extension talks haven't gone swimmingly so far, but it's early, as he can sign an extension at any time until next July 1. If he doesn't have a new deal by the time the upcoming campaign begins in October, he'll be out to prove he's worthy of getting paid like some of his most talented teammates. If Nylander does agree to a new contract before the start of the season, he'll be in the same boat as Matthews in terms of having to prove he deserves it.
Jacob Markstrom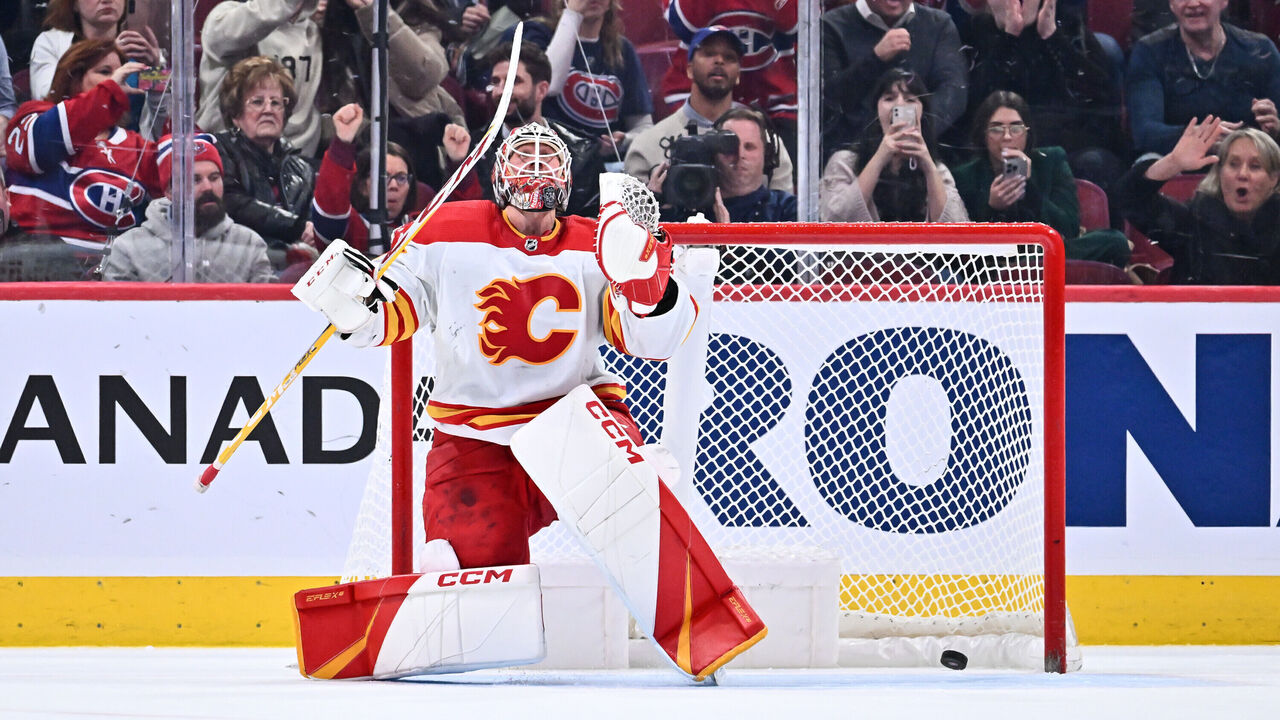 Markstrom needs to prove last season was an anomaly, not his new normal. The Calgary Flames goaltender was terrible in 2022-23. His minus-19.6 goals saved above average at five-on-five ranked fourth worst in the NHL (96th out of 99 netminders), and his minus-5.88 goals saved above expected in the same situations placed 83rd. He posted a .892 save percentage, a career low for him in seasons in which he's played more than 16 games.
The Flames disappointed as a team last season, but Markstrom's underlying numbers show he deserved a good chunk of the blame. The Swede used to be one of the league's most dependable puck-stoppers, authoring a .914 save percentage over the 328 games he played from 2015-16 through 2021-22. That past consistency is what earned him the six-year, $36-million contract he inked with Calgary in October 2020.
Markstrom, who has three years left on that deal, will turn 34 around halfway through the upcoming campaign Jan. 31. Players, and particularly goalies, typically decline at his age. But even if Markstrom never rediscovers his prime form, he can't afford to once again be one of the league's absolute worst netminders.
Alexis Lafreniere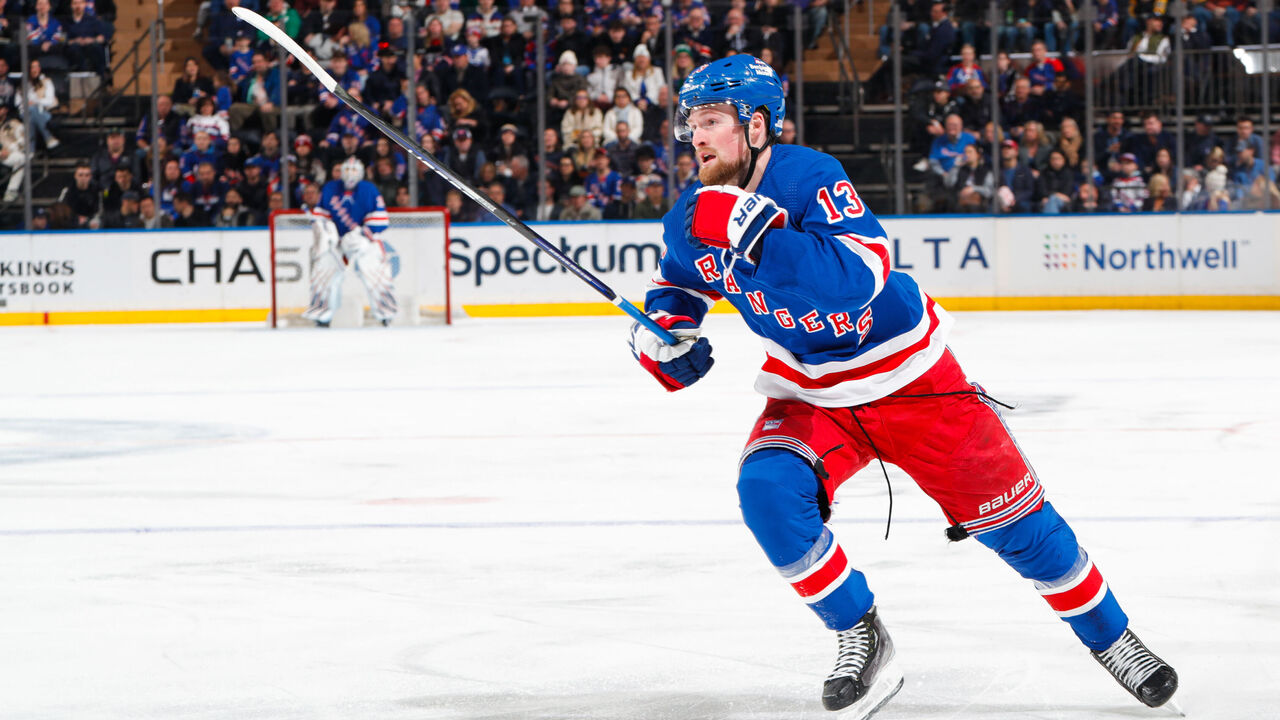 Not every No. 1 overall pick becomes a star immediately upon stepping into the NHL, but Lafreniere is now entering his fourth season having collected just 47 goals and 44 assists across 216 games. The New York Rangers winger racked up 112 points in 52 contests during his third and final QMJHL season, but his game hasn't translated to the NHL the way many expected it would when the Blueshirts called his name first in 2020.
Lafreniere will turn 22 on Oct. 11, so he's still relatively young. He's also still under contract until 2025. The Quebec-born forward has shown flashes of his skill at times over his first three seasons. However, he hasn't established the consistency, let alone the elite level of play, one would hope a first overall pick with his resume would provide.
At some point, Lafreniere must start producing at a higher clip. It's been hard for him to carve out more ice time because Chris Kreider and Artemi Panarin are ahead of him on the depth chart. But if he plays better in his lesser role, head coach Peter Laviolette will surely find a way to get him more minutes. It's still too early to call Lafreniere a bust, but he has to lot to prove this season to ensure that characterization doesn't become the consensus.
(Analytics source: Evolving Hockey)
Comments
✕
5 NHL players with the most to prove this season
  Got something to say? Leave a comment below!