What music, hockey stars learn about each other at Jim Cuddy's shinny game
Phillip Chin / Getty Images
EDMONTON - For nearly 20 years, Jim Cuddy's made an annual tradition out of what many have dreamed of but few will experience: he laces up his skates and steps onto the ice with the who's who of the hockey world.
The frontman for legendary Canadian country rock band Blue Rodeo has organized a charity game since 2004 called the JUNO Cup, which pits musicians against hockey's elite, including Paul Coffey, Sarah Nurse, and Brad Dalgarno. As one of the rare annual events that brings together elite performers from such different public spheres, it shows both sides the similarities in their careers.
"The greatest part is the overlap of the disciplines - how much discipline it takes to do it, and how effortlessly you have to make it seem," said Cuddy, who's racked up 15 platinum and gold albums in Canada since his band formed in 1984.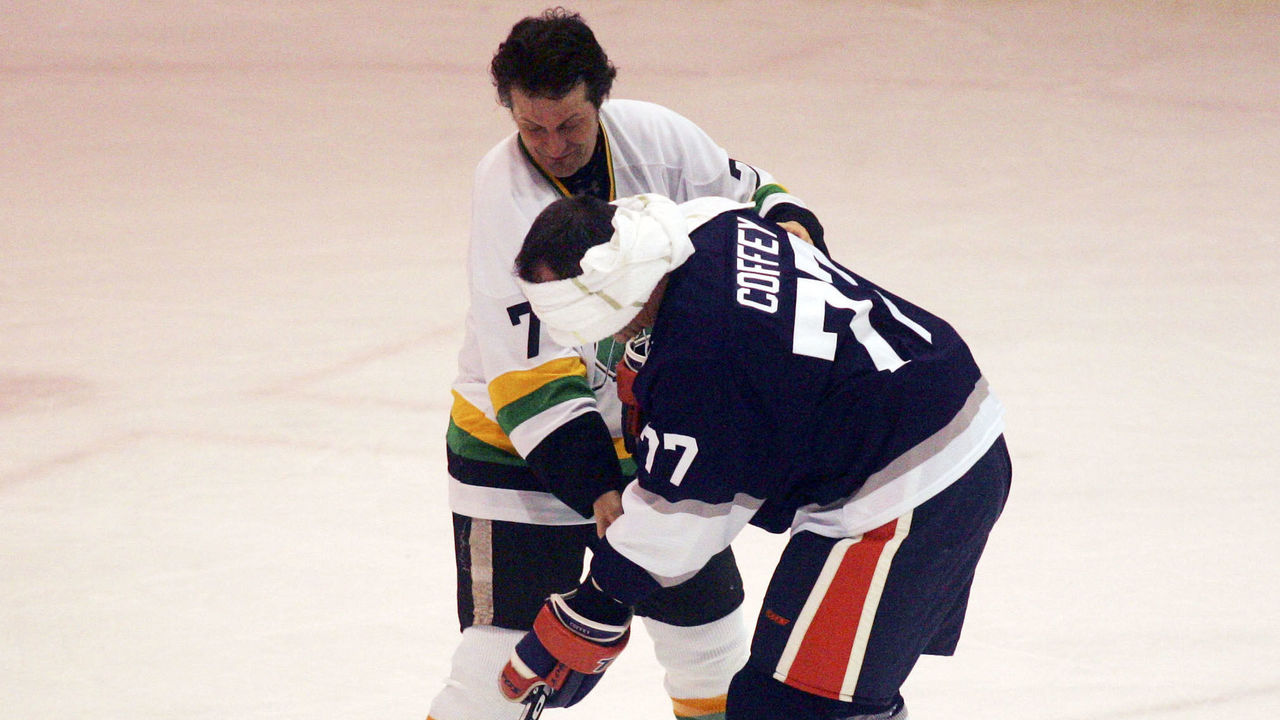 Cuddy's aware that a charity game doesn't bring out the athletic best in the hockey players, and even at half strength, there's a staggering gulf between the pros and his team of musicians.
"The difference between Paul Coffey and even the most inspired amateur - there is no connection," Cuddy says.
It was this vast difference that prompted Cuddy to one day ask Coffey just why he was so much faster than anyone else - what made him great?
"He gave a little explanation, but it wasn't much of an explanation," Cuddy said. "It was just something he knew how to do naturally."
Cuddy said he's had similar conversations with some of the best musicians he knows.
"If you ask a lot of musicians how they do what they do, they couldn't really tell you," he said.
Cuddy's been amazed over the years at the mutual fascination between hockey players and musicians. It might be because they both have a profession, lifestyle, and identity built on some intangible talent that sets them apart from the general public.
"The thing I've found the most interesting is how much the hockey players admire musicians and how much the musicians only want to hear about hockey," he said.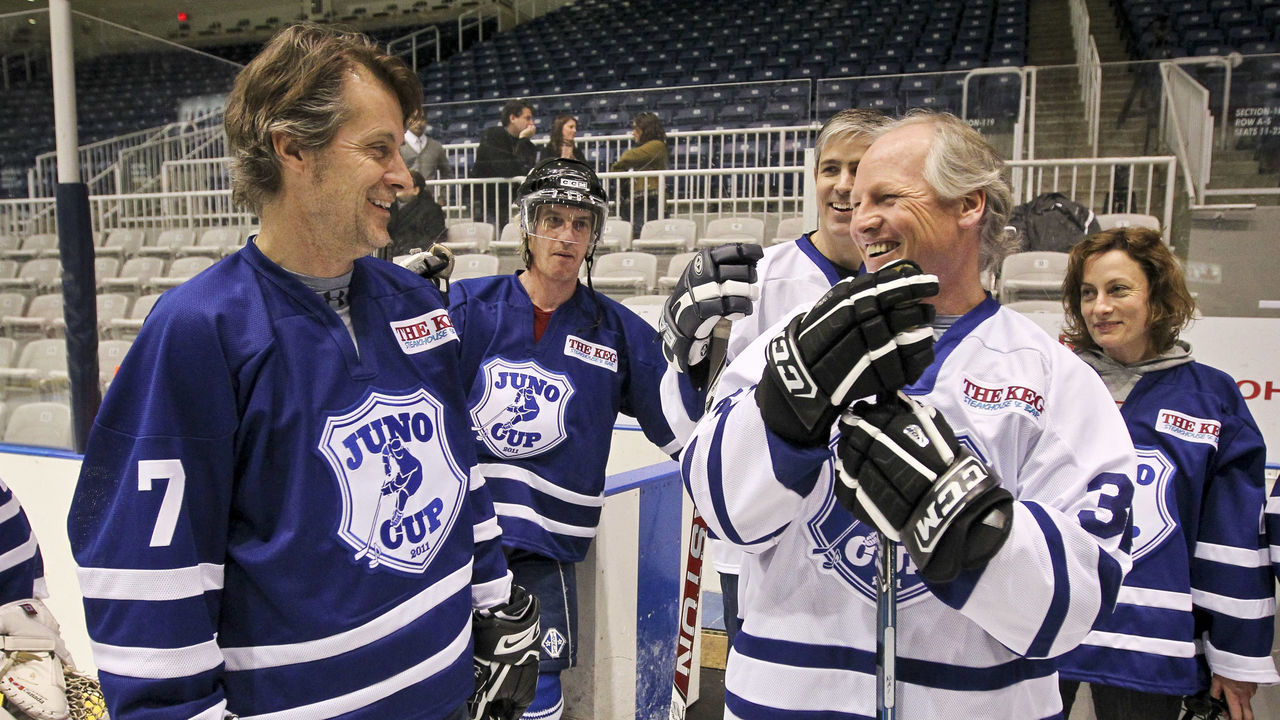 As part of the annual event, Cuddy hosts a private jam session for musicians and athletes.
"There's the same gulf between their (athletes') campfire skills and the professional musicians in the room," he said, although he did note that Delgarno can do a decent rendition of "The Fisherman's Blues."
"I'm a passionate guitar player, so this weekend and getting to know musicians, it's like my fantasy camp," said Delgarno, who spent 10 years playing for the New York Islanders before retiring in 1996.
Cuddy added: "When I sing that song around Jim and the boys, they do the harmony and backups."
For Delgarno, music provided an escape that sports couldn't offer him.
"A lot of years, difficult years in the NHL, it saved me in terms of having a place or helping me get through some stuff," he said.
While both disciplines require a certain amount of technical mastery on the path to greatness, turning pro in either discipline can also make for some similar challenges.
"When we do concerts, when we listen to music, it's a novel experience for us," retired NHL goalie Ben Scrivens said. "But musicians are kind of washing, rinsing, and repeating. It's largely the same set list night after night.
"That's really not too different from what my lifestyle was like in the NHL. You go on the road for four games, you're trying to execute the same game plan night after night. It can feel a bit like "Groundhog Day," especially on Game 62."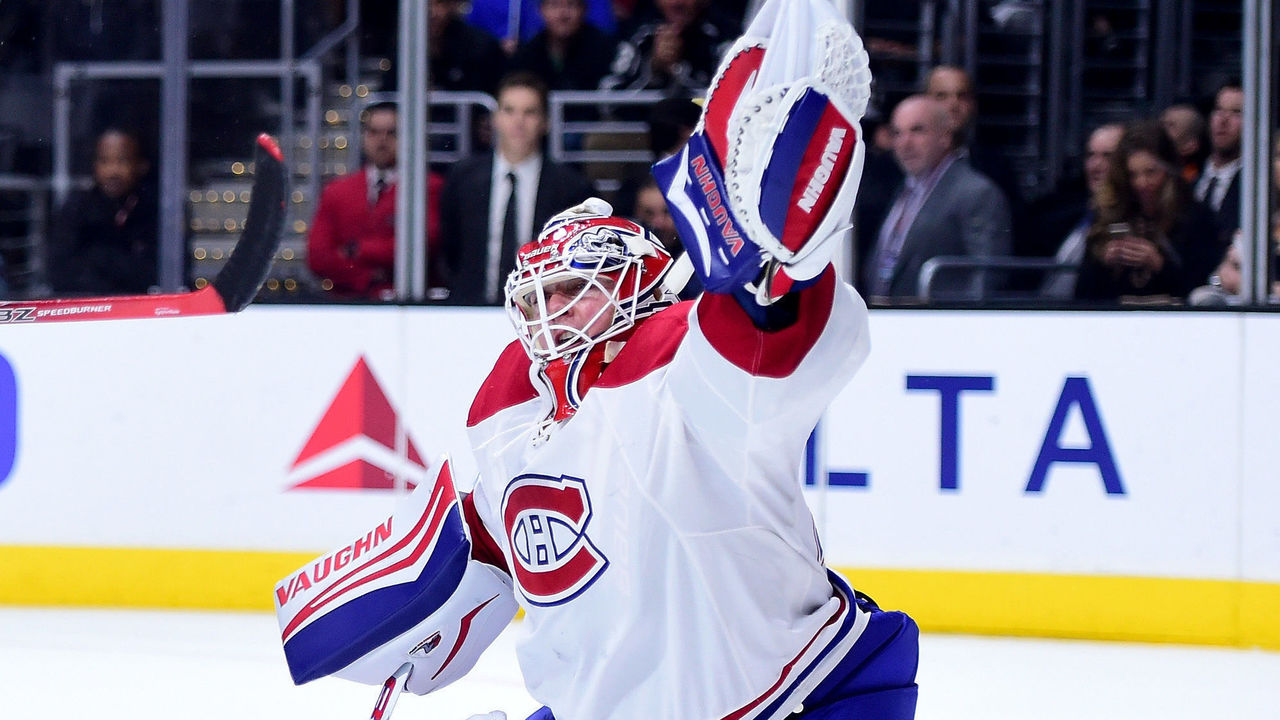 But during each night, whether it's on ice or on stage, Scrivens says the pressure is on for both groups to show up and be ready to perform.
"The person who's watching that night, that might be their only chance to see you," he said.
But with all the similarities, there's one major difference that Cuddy likes to point out every year to his hockey friends.
"I always bug my NHL friends by saying, 'You happened to pick the trade that you had to stop by the time you're 40. Look at Willie Nelson. We can keep going until we're 90. You picked the wrong door,'" he said.
Jolene Latimer is a feature writer and video producer for theScore.
Comments
✕
What music, hockey stars learn about each other at Jim Cuddy's shinny game
  Got something to say? Leave a comment below!