The Hall of Fame's perpetual rejection of Alexander Mogilny must be rectified
The Hockey Hall of Fame's prolonged shunning of Alexander Mogilny has gone on for far too long; it's become a disservice to the institution and the sport as a whole.
Mogilny was snubbed by the selection committee yet again Monday for the 13th consecutive year - not including 2021 when no class was inducted - and it remains inexplicable that one of the game's best and most important players has been mistreated in this manner for over a decade.
The Hall is guilty of other injustices as well. Despite allocating two spots for female inductees every year, it's used both of them only once since 2010. Riikka Sallinen was a worthy inductee this year, but Caroline Ouellette, Jennifer Botterill, Julie Chu, and Meghan Duggan would've been as well, and they all now have to wait at least another year.
So Mogilny's exclusion isn't the only problematic trend for the Hockey Hall of Fame. And it certainly isn't the most controversial issue we've seen in hockey recently. But it's unacceptable that the yearly dismissal of such an accomplished player and person hasn't been made a thing of the past. The 53-year-old's case is arguably far more ironclad than some of the players inducted both on Monday and in the many years prior to this latest debacle.
Here's how Mogilny's basic stats compare to some of the Hall's recently enshrined forwards:
| Player (Class) | GP | G | A | P | G/GP | P/GP |
| --- | --- | --- | --- | --- | --- | --- |
| Mogilny | 990 | 473 | 559 | 1032 | 0.477 | 1.04 |
| Daniel Alfredsson (2022) | 1246 | 444 | 713 | 1157 | 0.356 | 0.93 |
| Guy Carbonneau (2019) | 1318 | 260 | 403 | 663 | 0.197 | 0.5 |
| Martin St. Lous (2018) | 1134 | 391 | 642 | 1033 | 0.34 | 0.91 |
| Paul Kariya (2017) | 989 | 402 | 587 | 989 | 0.41 | 1 |
There's more to a player's worth than just counting stats, of course. St. Louis won the Hart Trophy once, the Art Ross twice, and the Stanley Cup once as well. But it's clear based on all these comparisons that Mogilny is more than worthy of being among this group.
Even if you were to disregard his stellar statistics, Mogilny has a strong case to be inducted as a builder. The former superstar winger was the first player ever to defect from the Soviet Union to the NHL, risking his life to join the Buffalo Sabres as a 20-year-old in 1989. All of the players who followed suit have Mogilny to thank for blazing the trail under extremely dangerous circumstances.
When you incorporate Mogilny's numbers and other career accomplishments into the argument, it should leave zero doubt that he deserves to be enshrined. As you can see above, he amassed 473 goals and 559 assists for 1,032 points over 990 games, producing 1.04 points per contest over a 16-year career despite enduring chronic hip issues in the latter part of it. That included a 76-goal, 127-point season over 77 games with the Sabres in 1992-93 and a 55-goal, 107-point campaign with the Vancouver Canucks in 1995-96.
He also led the New Jersey Devils with 43 goals at 31 years old in 2000-01 and paced the Toronto Maple Leafs with 79 points at age 33 in 2002-03.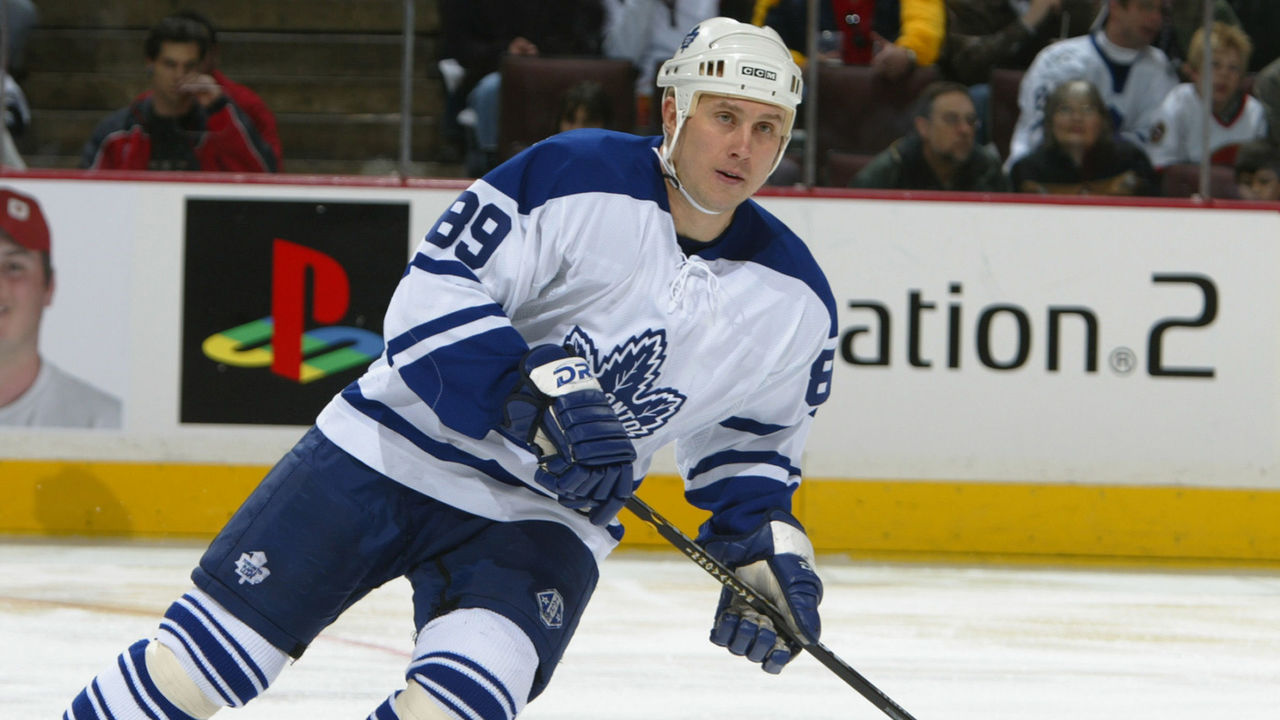 When Mogilny authored that 76-goal season, he tied Teemu Selanne for the league lead but did it in seven fewer games. Only Peter Forsberg, Eric Lindros, Pavel Bure, and Jaromir Jagr have finished with a higher points per game rate than Mogilny since he retired in 2007.
Mogilny's goals per game rate is superior to that of Selanne, Steve Yzerman, and Joe Sakic. His goal total is greater than former teammate and Hall of Famer Pat LaFontaine, Peter Stastny, and Bure. Mogilny's point total exceeds that of LaFontaine and Kariya, among others.
He's also among the best Russian players ever. Mogilny ranks third all time in goals and fourth in points among his countrymen in the NHL. He excelled on the international stage and is one of only 30 players in the Triple Gold Club - those who've won a gold medal in the Olympic Games and the World Championship along with the Cup. He won the first two with the USSR in 1988 and 1989 before hoisting the NHL's most hallowed prize with the Devils in 2000.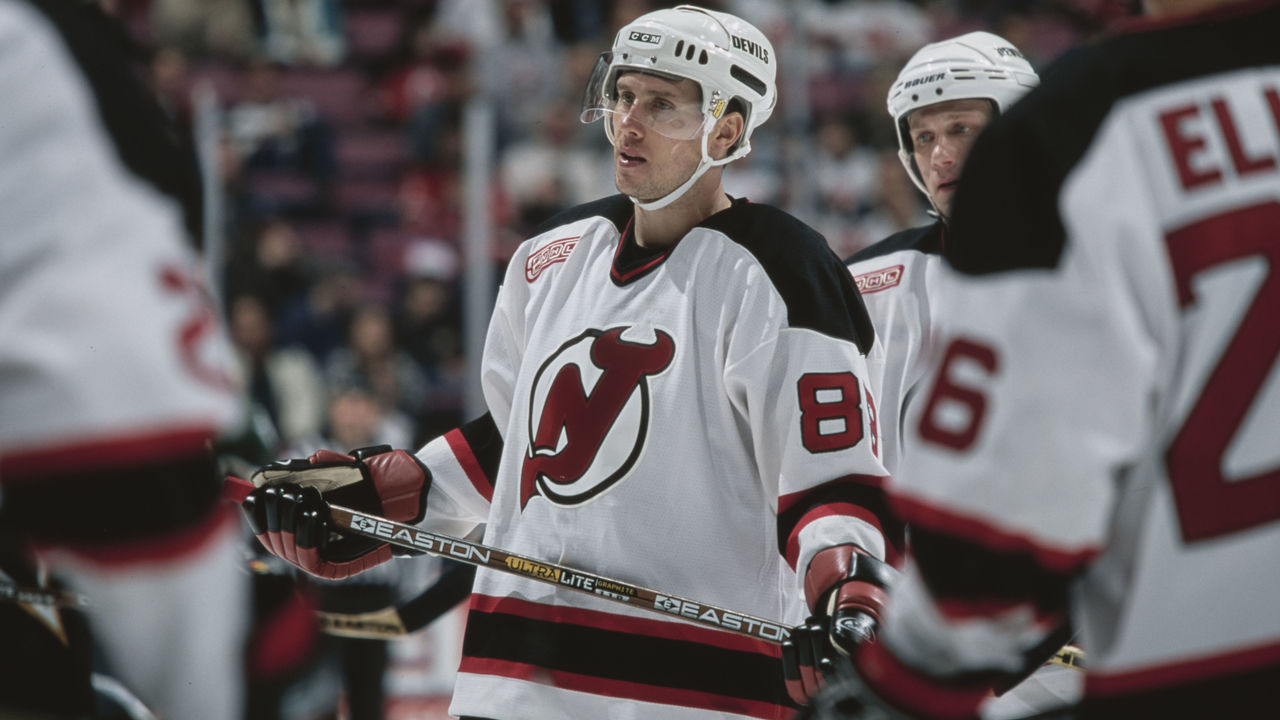 Mogilny was the first Russian to be named captain of an NHL club when the Sabres entrusted him with the "C" in 1993-94, and the first Russian to make an NHL All-Star team when he earned the first of his six nods in 1991-92.
So, there would have to be something we haven't factored in to explain why he's not enshrined yet, right?
The Buffalo News' Mike Harrington says it's because "there's a feeling (Mogilny) won't participate in any of the induction activities. He didn't come to Buffalo in 2016 for (the) Greater Buffalo Sports Hall of Fame (ceremony). It's how he rolls."
Would it be a bit awkward to not have Mogilny attend the induction festivities? Sure. Is that a legitimate reason not to induct someone whose omission makes the story of the sport incomplete? Absolutely not.
As long as he doesn't actually disprove of being inducted, not having him at the events is a mere inconvenience that can easily be explained, accommodated, and understood. It's not a good enough reason to repeatedly reject someone who so clearly belongs.
Alexander Mogilny should be a Hall of Famer. It's long past time the committee corrects this wrong and gives him the honor he so richly deserves.
Comments
✕
The Hall of Fame's perpetual rejection of Alexander Mogilny must be rectified
  Got something to say? Leave a comment below!