Ranking the top storylines for Game 7 of Leafs-Habs
Mark Blinch / National Hockey League / Getty
What happened?
Less than a week ago, a not-insignificant portion of NHL fans and media (myself included) were convinced the Toronto Maple Leafs had the Montreal Canadiens right where they wanted them: Down 3-1 in a first-round playoff series and frantically searching for answers ahead of Game 5 in Toronto.
Then, the Habs were the more opportunistic, steady team in Games 5 and 6. They deserved to win two straight - and did - and now, with Game 7 set for Monday night, all the goodwill the Leafs built up over the first four games is gone. It's Toronto who's frantically searching for answers.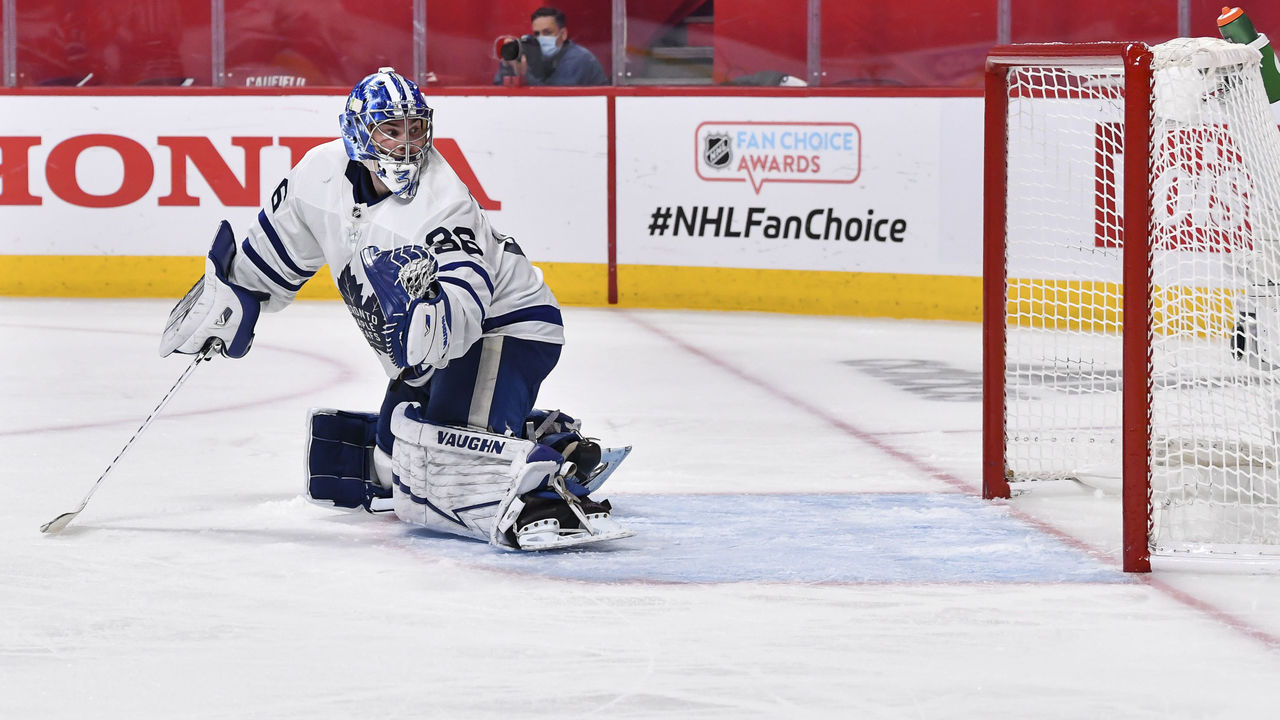 Will the Leafs reverse course, or is this the latest collapse in the franchise's tortured history? Will the Habs complete the comeback, or is this just a matter of an underdog pushing a series to seven games but no further?
These questions are why sport is the greatest form of reality TV.
Here are the top-five storylines for what could be a Game 7 for the ages.
5. The early edge
The Habs have done one of two things in the opening frame of each game: Dictated play and opened the scoring, or kept the Leafs honest by heading into the intermission with, at worst, an even score. They've carved out a 4-1 advantage in goals and lead 63-56 in shots over those six first periods.
In the second frame, the Leafs have responded with a commanding 11-2 advantage in goals and 90-48 advantage in shots, while Toronto has strung together a 5-3 lead in goals in the third period despite getting outshot 61-46.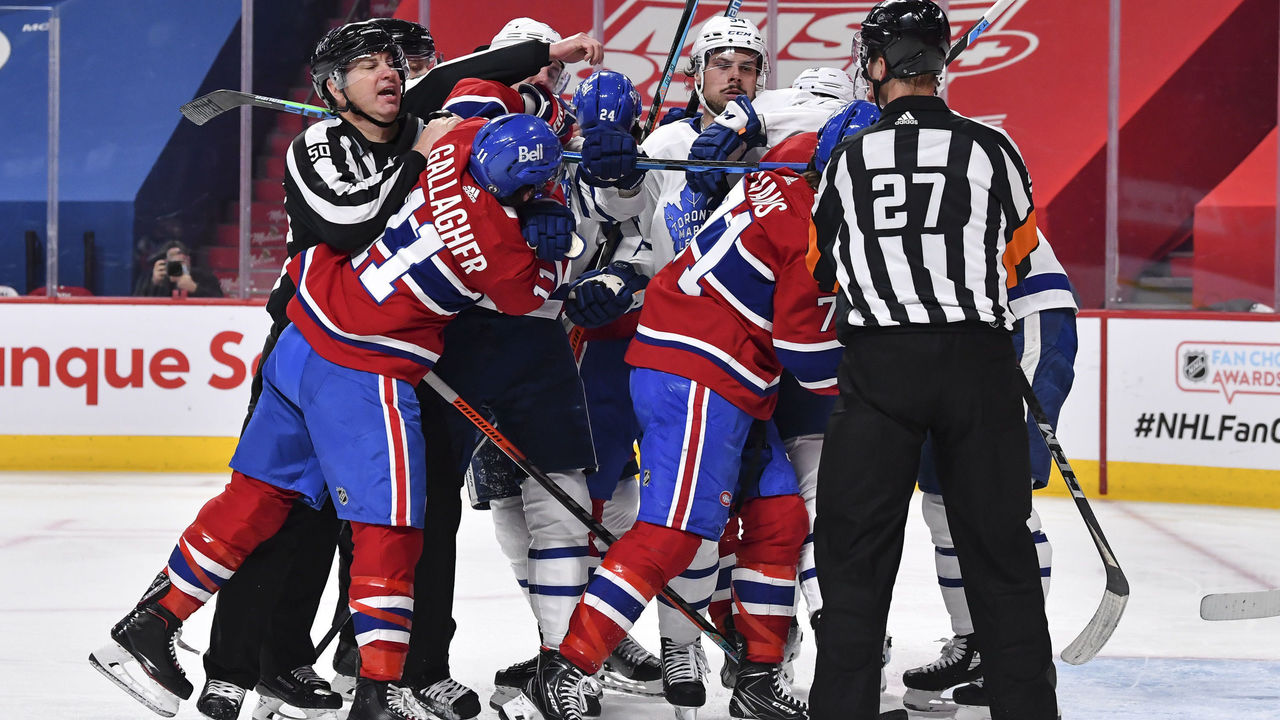 Period-by-period breakdowns aren't usually super instructive or useful. However, this may be an exception to the rule, given the persuasive evidence and toll a weak start in Game 7 could have on the Leafs' collective psyche.
Can you imagine what kind of thoughts might enter the minds of longtime Leafs Morgan Rielly, Zach Hyman, William Nylander, Auston Matthews, and Mitch Marner - heck, everybody on the bench - if the Habs once again push play in the first 20 minutes Monday and/or open the scoring?
For whatever reason, the Leafs didn't seem focused at the start of Game 5; perhaps they were dreaming of a second-round meeting with the Winnipeg Jets. In Game 6, the presence of fans in the building for the first time in more than a year probably had a psychological effect; it's hard to say for certain.
Monday will be a different environment altogether, of course. There'll be no time to warm up to the moment - no room for error - because regrouping with a 3-1 or 3-2 series lead is far easier than regrouping in a do-or-die Game 7.
4. Price vs. Campbell
Goaltending was a bit of a wild card going into this Leafs-Habs matchup.
Interestingly, it's become arguably the most reliable position for each club, with Montreal's Carey Price entering Playoff Price mode and Toronto's Jack Campbell picking up where he left off following a breakout regular season.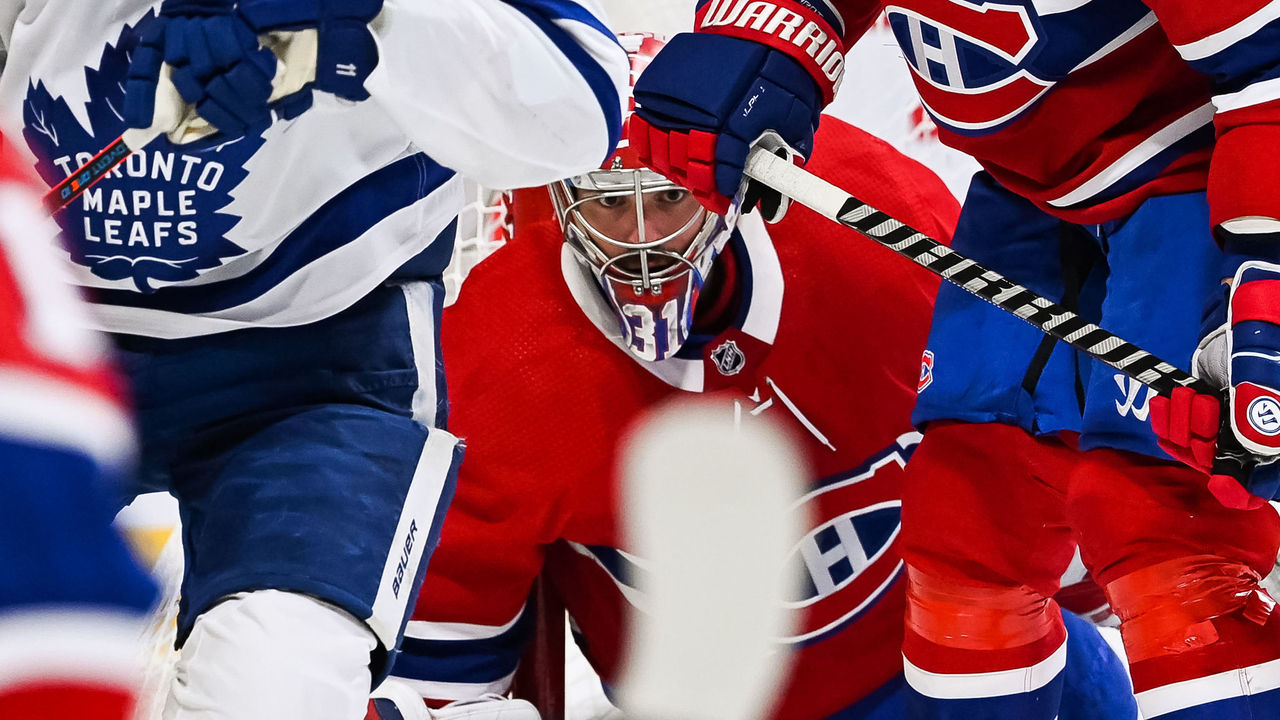 Neither netminder has been dominant, per se, but both have saved their team's bacon on more than a few occasions. Take Game 6 - Campbell was seemingly the only Leaf to show up for the first period, and in overtime, Price turned aside 13 shots in the lead-up to Jesperi Kotkaniemi's game-winner.
Overall, Price has been slightly better, at least according to MoneyPuck.com's goals saved above expected statistic. Prior to Sunday's games, Price boasted a 5.6 rating, ranking him third among the 14 goalies who appeared in four playoff games or more. Campbell (3.8) sat fourth on the list.
Based on reputation and experience, the smart money is on Price - winner of Hart and Vezina trophies and owner of an Olympic gold medal - outdueling Campbell on Monday. Then again, it's nearly impossible to handicap single-game goaltending. One bounce can change the direction of an entire contest and, with the heat turned up in Game 7, momentum likely will swing wildly.
3. Potential Muzzin void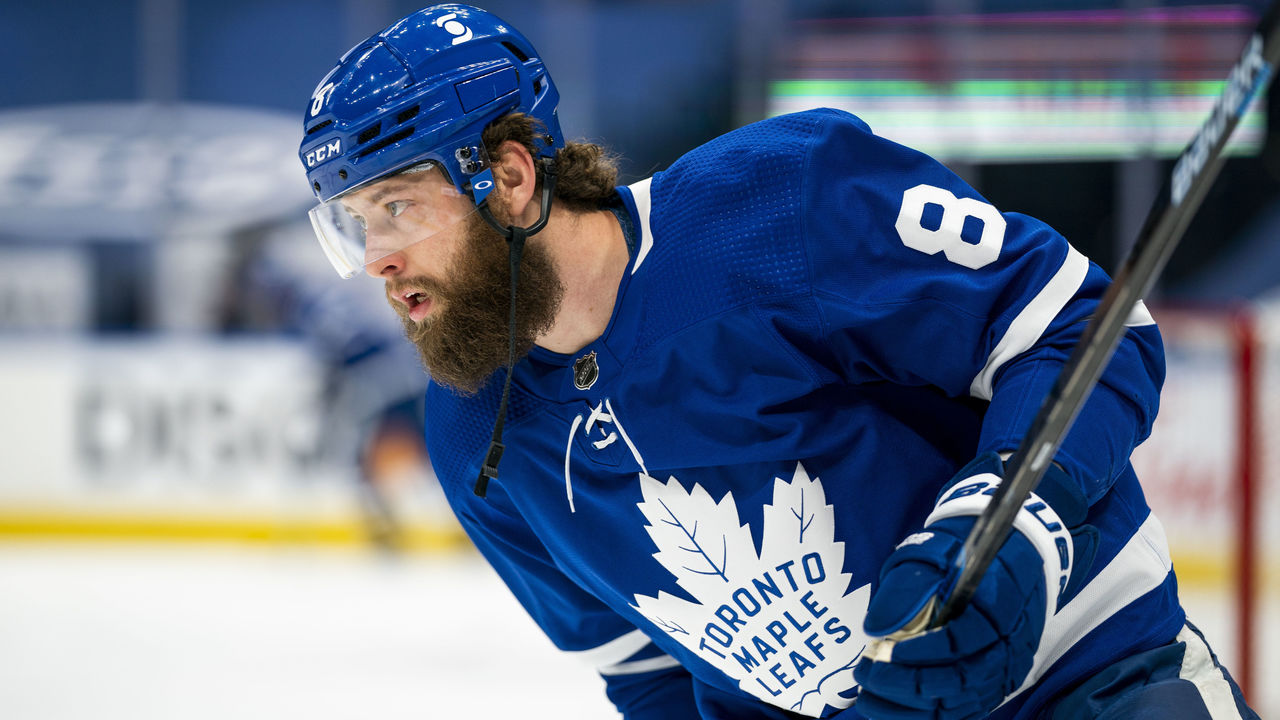 Jake Muzzin leaving Game 6 with an injury was as big a blow as the loss itself.
The 32-year-old blue-liner is the glue that holds Toronto's defense corps together, and now he's dealing with an apparent groin injury that may keep him out of Game 7. If the Leafs advance to the second round, his status becomes an even larger story with a rested and healthy Jets squad waiting.
The immediate conundrum isn't only about who might fill Muzzin's spot in the lineup (probably youngster Rasmus Sandin). It's also about how his 21-plus minutes might be dispersed in Game 7. All of a sudden, ice time for top-pair guys Rielly and T.J. Brodie could be through the roof, and Justin Holl, Muzzin's partner on the second pair, could be tasked with a heightened role.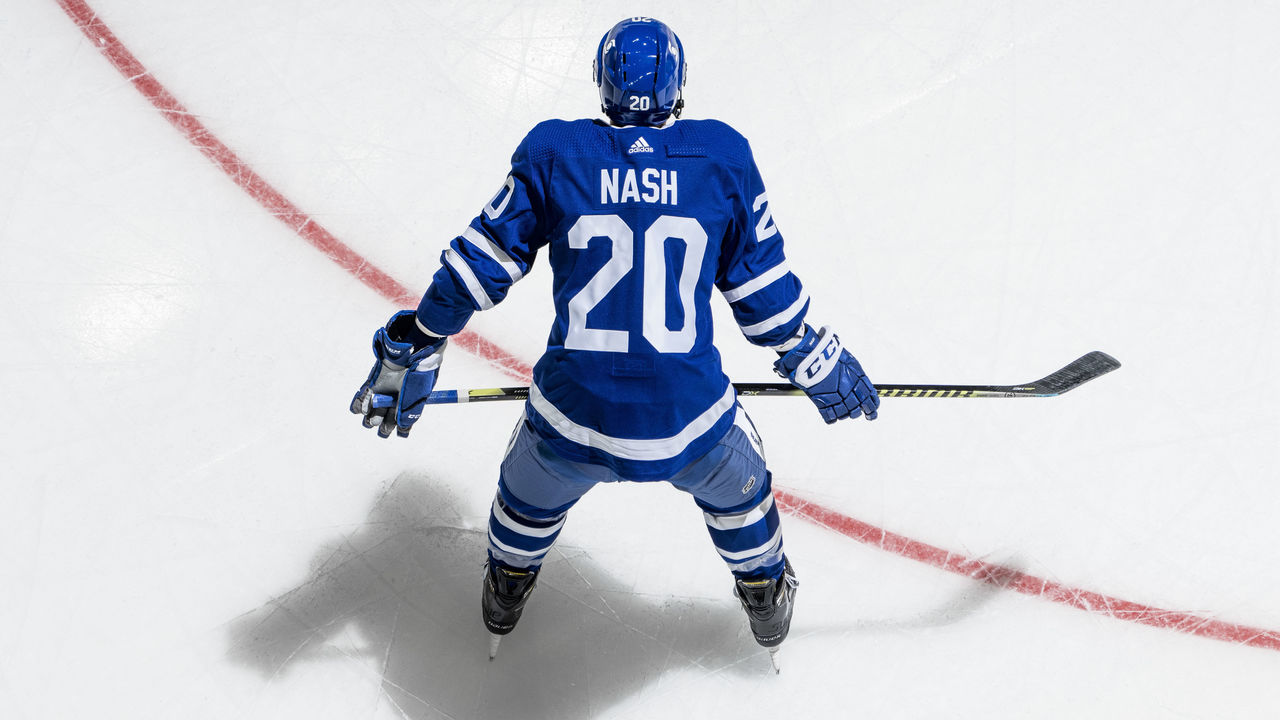 Of note up front for the Leafs: Nick Foligno doesn't appear to be 100%, Joe Thornton has been ineffective most of the series, and Alex Galchenyuk has been hot and cold. Does coach Sheldon Keefe slide trade deadline pickup Riley Nash into the bottom-six and take one of them out (Foligno likely stays in but the possibility remains) after sitting Nash for Games 2, 4, 5, and 6?
Boy, a team's depth can get tested quickly in the playoffs. While William Nylander's terrific play (series-high four goals) doesn't necessarily show it, the Leafs are really missing injured captain John Tavares heading into Game 7.
2. The Caufield factor
Cole Caufield is one of those players who's so obviously talented with the puck that even somebody watching him for the first time can identify his offensive chops. He's surely turned a lot of heads outside Quebec this series.
Caufield will probably score 40 goals in an NHL season one day. He was a prolific scorer at every amateur level, and he bagged seven in his first 12 regular-season games as a pro (10 in the NHL and two in the AHL). No big deal.
So far versus the Leafs, zilch; the Wisconsin native has yet to capitalize on myriad scoring opportunities in the four games he's drawn into Montreal's lineup. He's dinged the crossbar twice - in the first period of Game 3 and then in the second frame of Game 6 - and recorded his first career playoff point off a nifty give-and-go with sophomore Hab Nick Suzuki on the Game 5 winner.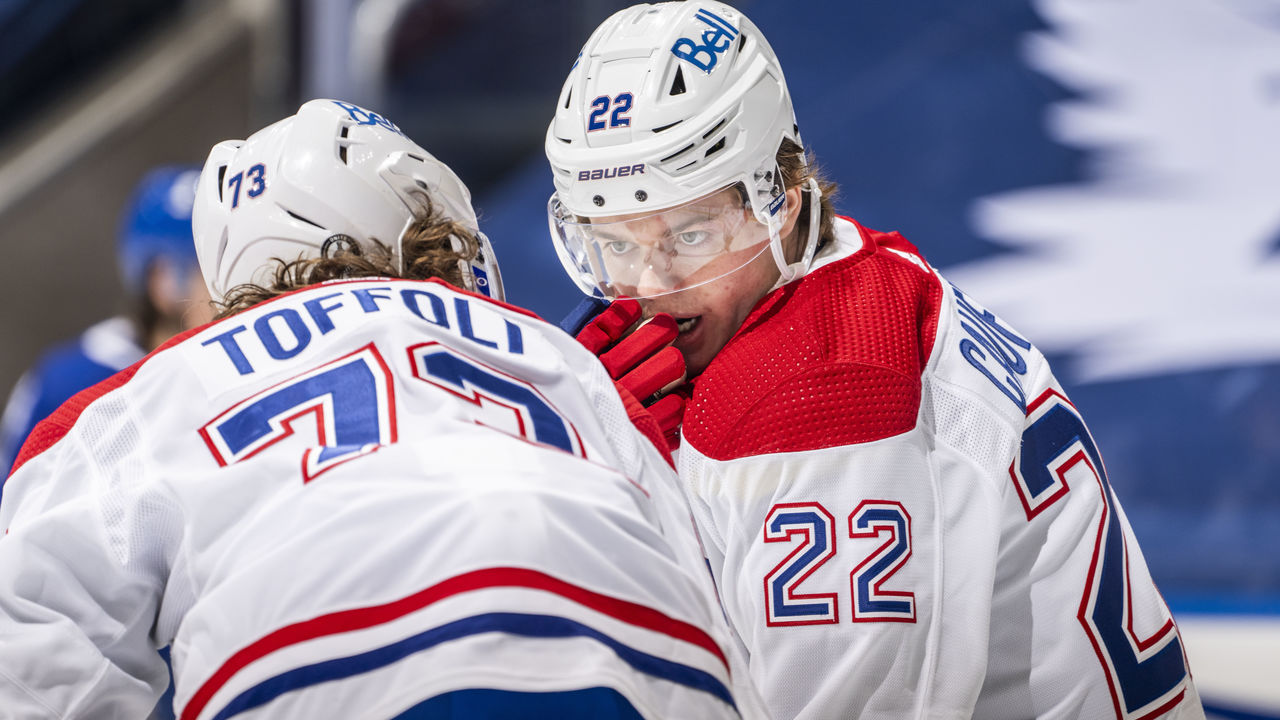 Kotkaniemi, Montreal's other young stud forward, enjoyed his big moment with an overtime tally in Game 6. So will Game 7 be Caufield's night? At five-on-five among Habs forwards, he ranks third in shots on goal per 60 minutes, fifth in shot attempts per 60, and fourth in scoring chances per 60, according to Natural Stat Trick. In other words, it feels like the 5-foot-7 sniper's due.
1. Matthews and Marner
Nobody's reputations are hanging in the balance quite like Nos. 34 and 16 on Toronto. Matthews, the sport's best goal scorer, has just one goal in six games. Marner, one of the sport's top playmakers, has collected four assists.
Matthews has been fairly dangerous, racking up a series-high 2.6 expected goals during five-on-five play, per Natural Stat Trick. He's a career 16.2% shooter in the regular season, but he's shooting 3.1% in all situations this series on 32 shots on goal. Needless to say, Matthews' process ultimately doesn't matter if he can't produce actual goals when his team needs him most.
Marner, on the other hand, has looked out of sorts pretty much from the series' opening faceoff. He seems afraid to shoot the puck, even when it's on his stick and he's staring down a prime scoring opportunity. The 24-year-old winger hit a low with a puck-over-glass penalty late in Game 6.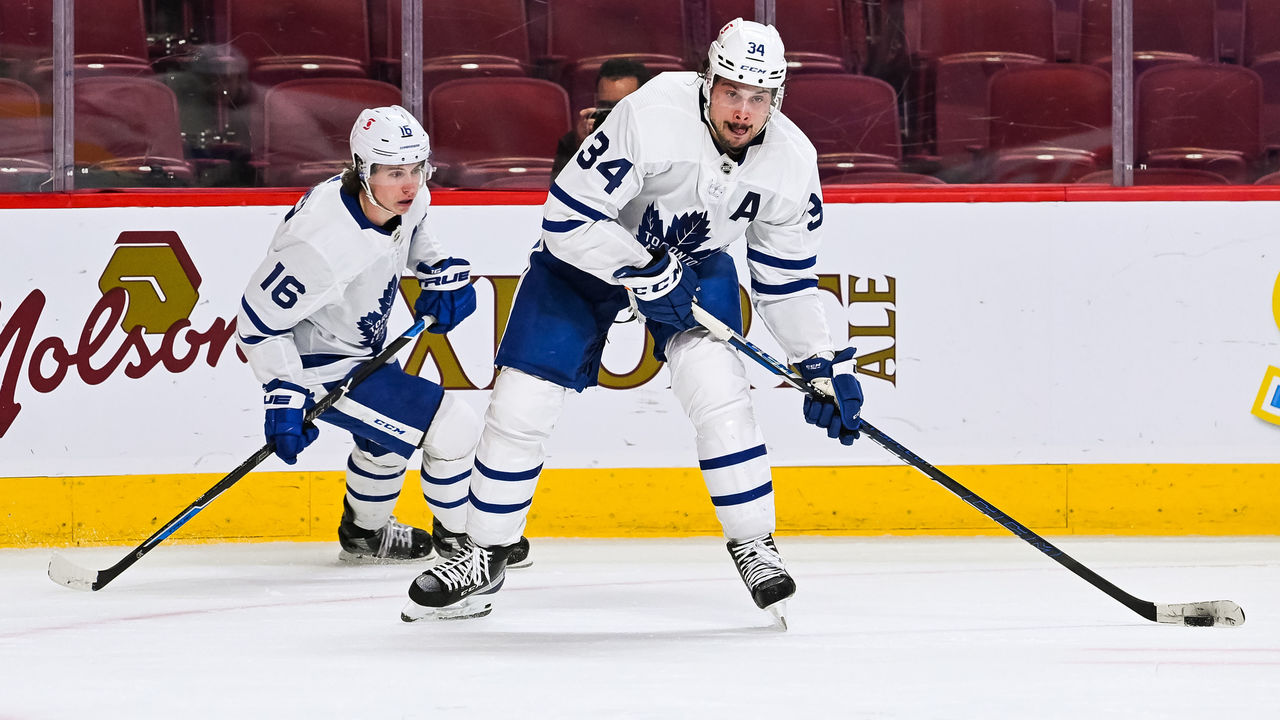 Four first-round exits in the past four seasons have set the stage for questions about the two superstars' killer instincts - or lack thereof. And if the Leafs can't win Game 7 against the Habs, the current chatter around these two core pieces could very well evolve into outright kicking and screaming. It won't be without sustenance, either, seeing as Matthews and Marner are paid a combined $22.5 million annually to guide their team deep into the postseason.
How will Leafs Nation and the greater hockey world view Matthews and Marner if they produce in Game 7 and Toronto advances? Admirably, no doubt. These are likable young men who are exceptionally gifted. Monday presents an incredible opportunity for both of them. Can they seize it?
John Matisz is theScore's senior NHL writer. You can follow John on Twitter (@MatiszJohn) and contact him via email (john.matisz@thescore.com)
Comments
✕
Ranking the top storylines for Game 7 of Leafs-Habs
  Got something to say? Leave a comment below!