Following Monday's rundown of the Eastern Conference, here's every Western Conference squad's most valuable player to this point in the season:
Anaheim Ducks
Pick: Adam Henrique
There hasn't been a whole lot to cheer for this season in Anaheim, and with usual team backbone John Gibson putting together a campaign well below his typical standards, Henrique earns the honor for the Ducks. The 30-year-old leads the club in points to go along with a career-high 26 goals.
Arizona Coyotes
Pick: Darcy Kuemper
The Coyotes were comfortably in contention for a top-three spot in the Pacific before Kuemper went down with an injury, and their season cratered once he hit the shelf. During his 28-game absence, Arizona managed an 11-13-4 record. Kuemper's numbers for the season are Vezina-like - a .928 save percentage and 2.22 goals-against average in 29 games.
Calgary Flames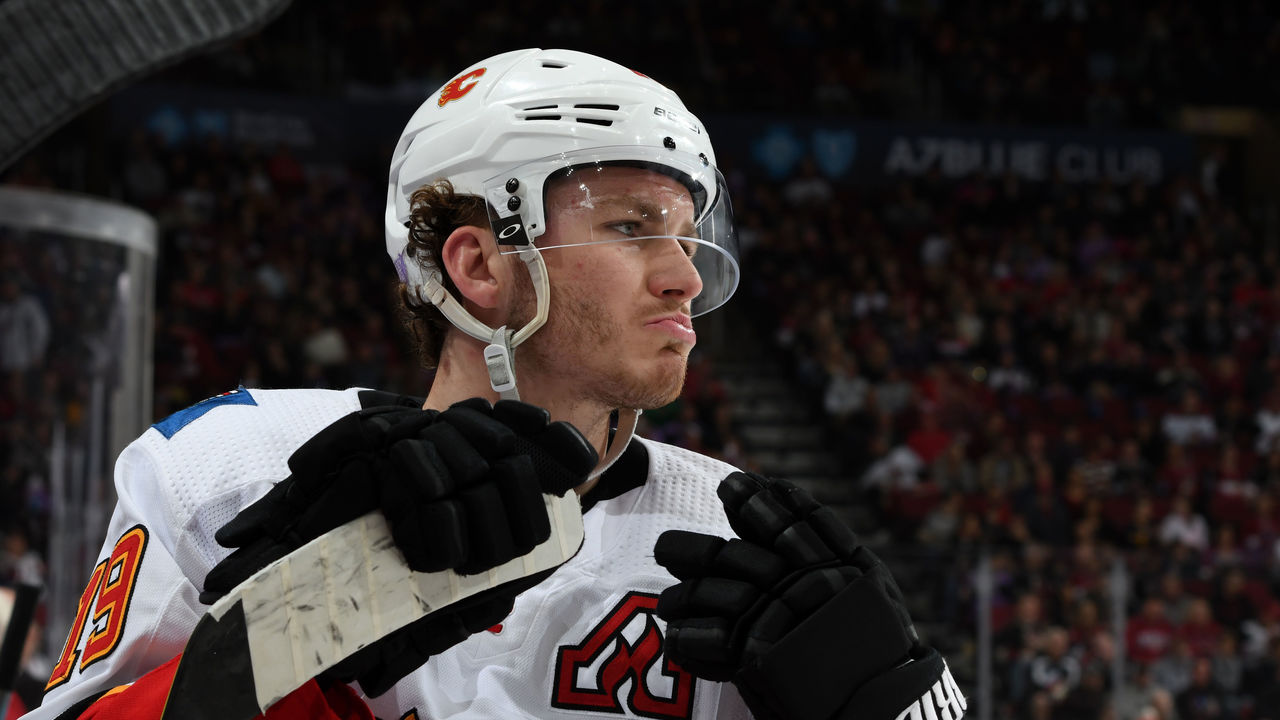 Pick: Matthew Tkachuk
Calgary's stars have taken a significant step back in terms of production, and Tkachuk emerged to lead the team in points and rank second in scoring. Between his highlight-reel goals, overall offensive development, and agitating on-ice antics, Tkachuk is quickly becoming the face of the Flames.
Chicago Blackhawks
Pick: Patrick Kane
"Showtime" continues to rack up the points. The 31-year-old Kane ranks eighth in league scoring with 84 points - 24 more than Jonathan Toews, who's second on the Blackhawks. There's much to be desired about Kane's defensive impact, but where would Chicago be without his offensive contributions?
Colorado Avalanche
Pick: Nathan MacKinnon
Apart from a couple of Edmonton Oilers stars, it's hard to make a case that anyone is more deserving of the Hart Trophy than MacKinnon is. The Avalanche have been without key players all season, but it hasn't slowed him down, as he's registered 93 points - an incredible 43 more than the second most for Colorado - in 69 contests.
Dallas Stars
Pick: Ben Bishop
The Stars have struggled mightily to score goals this season, so it's a good thing they have Bishop to hold down the fort. The 33-year-old posted a .920 save percentage along with a 21-16-4 record. It's worth noting backup Anton Khudobin has a .930 clip to help form one of the best goaltending duos in the NHL.
Edmonton Oilers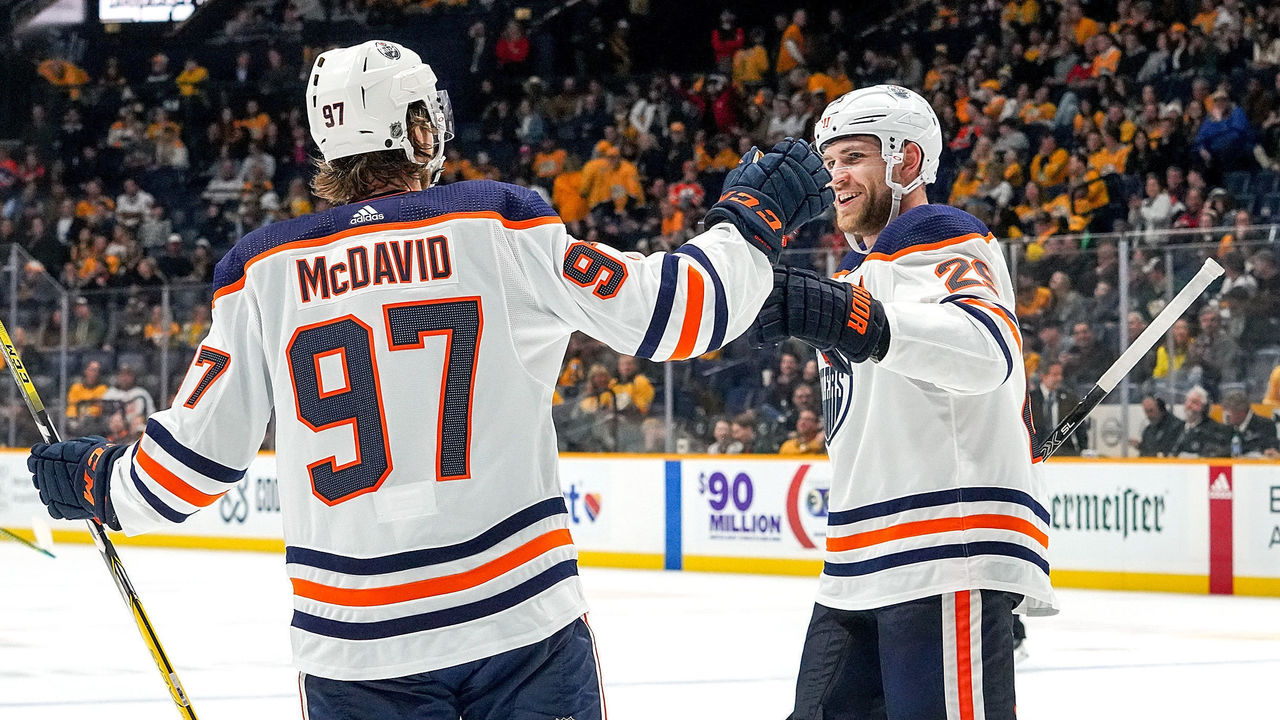 Pick: Connor McDavid
The Oilers are one of the only teams that have two legitimate MVP candidates. Both McDavid and Leon Draisaitl have been sensational this season, but the captain gets the edge. Draisaitl has been magnificent and may have saved Edmonton's season with his Herculean performances while McDavid was out with an injury. But then No. 97 casually put up 16 points in nine games when he returned to bring his total to a fitting 97 in 64 games.
Los Angeles Kings
Pick: Anze Kopitar
This one's a layup. The Kings occupied last place in the West for the majority of the season, but Kopitar has been solid the entire campaign. The captain leads the team in scoring by a landslide with 62 points in 70 games and logs over 21 minutes per night against top competition.
Minnesota Wild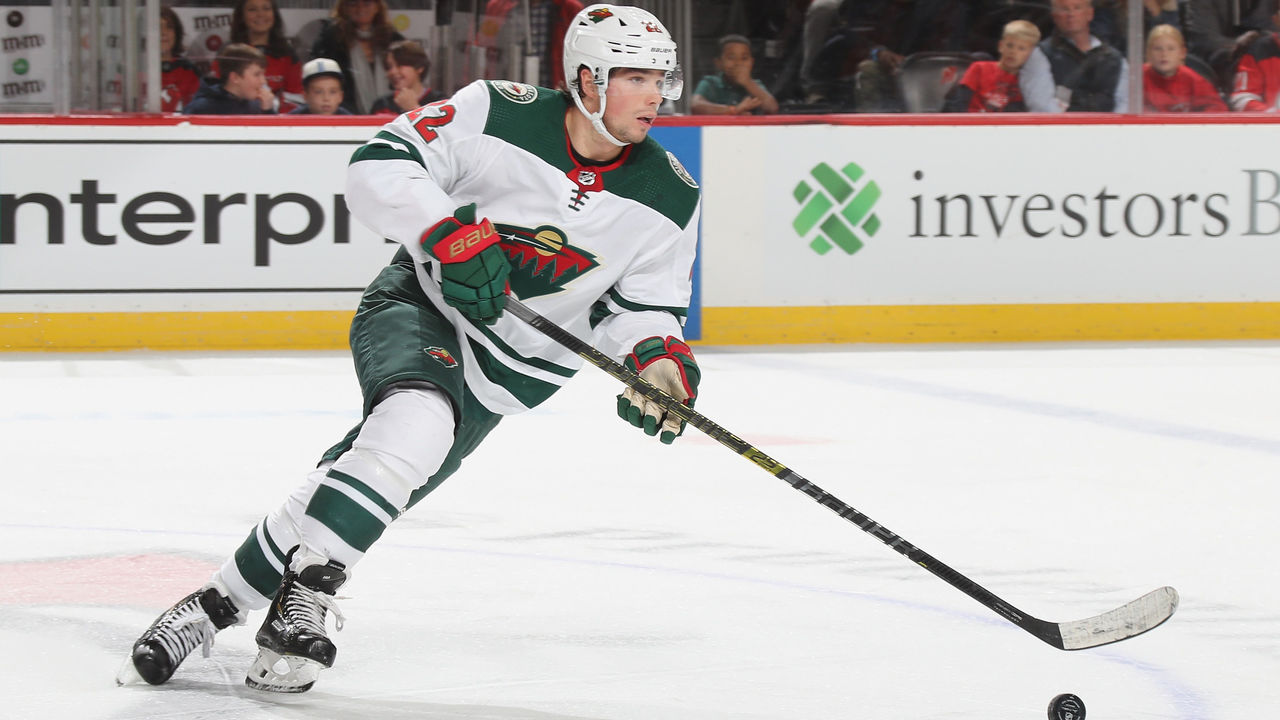 Pick: Kevin Fiala
Many wondered what former Wild general manager Paul Fenton was thinking when he flipped Mikael Granlund for Fiala at last year's trade deadline, but the 23-year-old forward has come into his own this season. Fiala leads the club in scoring with 54 points in 64 games, including 29 in 24 once the calendar flipped to the new year.
Nashville Predators
Pick: Roman Josi
A lock to be a Norris Trophy finalist for the first time in his career, Josi's marvelous season being halted is among the more disappointing consequences of the NHL's postponement. The Swiss defender leads the Predators with 65 points and ranks second among all blue-liners in scoring. Josi also sits third at his position with a whopping 25:47 of average ice time.
San Jose Sharks
Pick: Brent Burns
Burns has been the constant during a trying and injury-plagued season for the Sharks. The veteran blue-liner has managed 45 points in 70 games - a decrease from his normal pace but still 11th among all defensemen - while averaging over 25 minutes per contest.
St. Louis Blues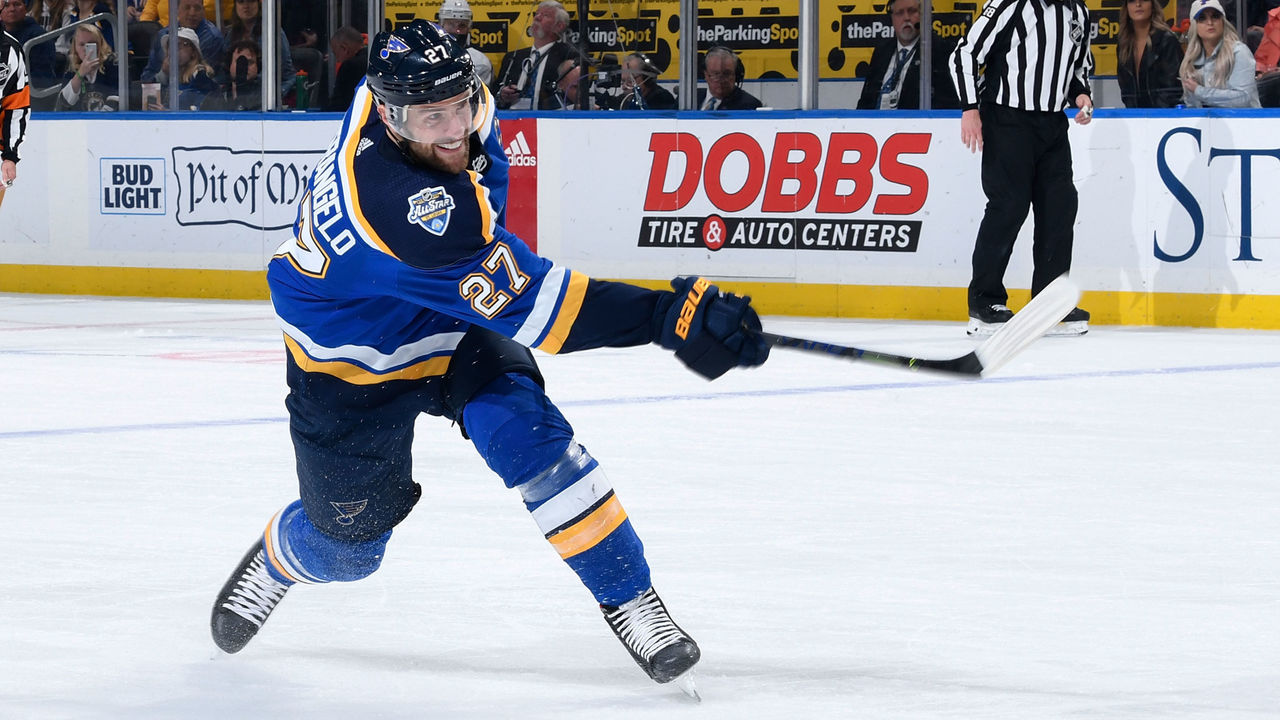 Pick: Alex Pietrangelo
The Blues have a few worthy candidates, but it's difficult to imagine the defending champions leading the Central Division if Pietrangelo missed any significant time. The captain is on pace to set a career high with 60 points and already set a new personal benchmark with 16 goals.
Vancouver Canucks
Pick: Jacob Markstrom
Much like Kuemper in Arizona, an injury to goaltender Markstrom was a devastating blow to the Canucks' pursuit of a playoff spot. Before going down, he posted a .918 save percentage and 11.4 goals-saved above average in 43 starts.
Vegas Golden Knights
Pick: Mark Stone
Stone has been a perfect fit in Vegas, and his first full season with the Golden Knights was going swimmingly before a lower-body injury caused him to miss the final handful of games before the league paused. Stone has developed tremendous chemistry with Max Pacioretty on the second line and has 63 points in 65 games while dominating at both ends of the ice.
Winnipeg Jets
Pick: Connor Hellebuyck
The defensively porous Jets hold the West's top wild-card spot primarily because of Hellebuyck's contributions in goal. The 26-year-old netminder is 31-21-5 with a .922 save percentage and remarkable 22.4 goals-saved above average.